Slovenia isn't a big country. From just about anywhere in Slovenia, you can reach all the sights within a two hours drive. That means you could basically stay in one spot your whole holiday. We decided not to, though.
Since we were traveling with our 5 year old, a two hours drive one way is still a long drive. We chose spots quite central in a sort of triangle or square of excursions to be made. This meant we never had to drive further than 30-45 minutes to reach our sights.
As most of you know, we love camping. Therefore, our first two reviews are campsite reviews. We love quiet, natural, small campsites. If you are looking for a lot of entertainment on a big campsite, these campsites will not be for you. We loved them however. Both sites provided to be perfect for our girl as well. Small campsites have the benefit that she can make friends easier and that she can run around more freely: you can often see the whole campsite from your tent 😉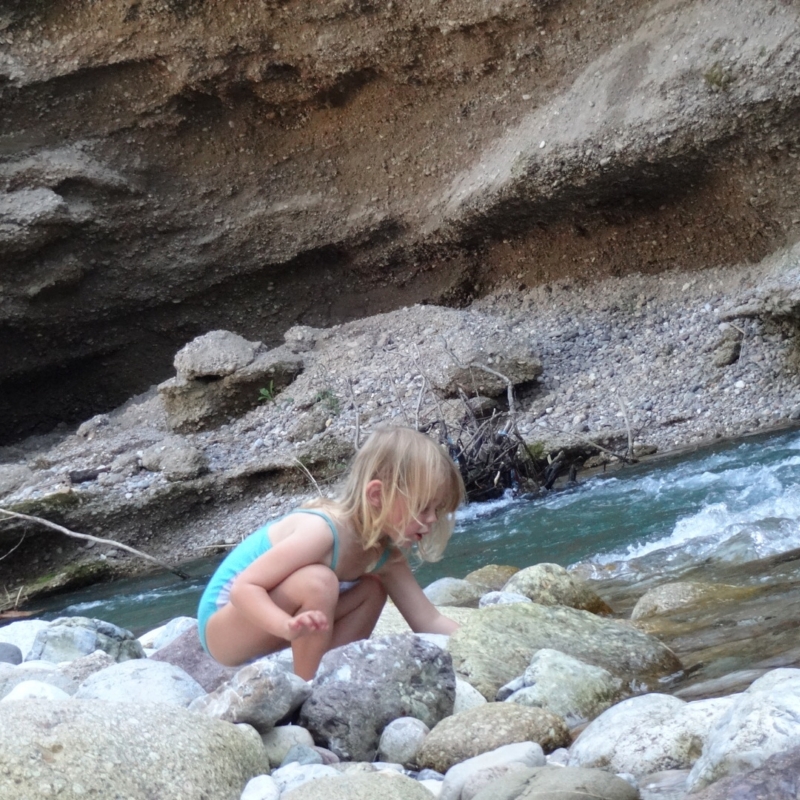 Camp Trnovc
Location: in the north of Slovenia, near Zgornje Duplje
Description: Camp Trnovc is a quiet campsite with 50 places, run by a friendly farmer and his lovely wife. It is located down a steep street from the village, where in need you can buy some food supplies. Bigger shops can be found in Kranj, a 10 minute drive with the car.
You can have electricity at your tent or camper and you can pick a spot yourself, something we always love. The campsite has a lot of lovely fruit trees that provide shade. The sanitary block is clean. You have 3 toilets for each gender and 6 showers. There is a washing machine on the campground.
At the reception you have a sitting area, where you can enjoy a beer or an icecream. Nearby the reception there is a small playground for kids with a slide. The biggest attraction is the river. The water is ice-cold, but it's great on hot days and our girl loved to throw rocks in it or build dams with the other kids. Nearby you have a big swing (a sort of rocking bench). The terrain is dimly lit at night and the only sound you hear is the river rushing by. Free wifi is available, but not everywhere on the terrain. Best reception is at the covered sitting area with wooden benches.
Downside: the only downside we could name is that there is no hot water to do your dishes with. Something that can easily be fixed by fetching a little bit of warm water from the nearby shower block 😉
Contact details: www.trnovc.com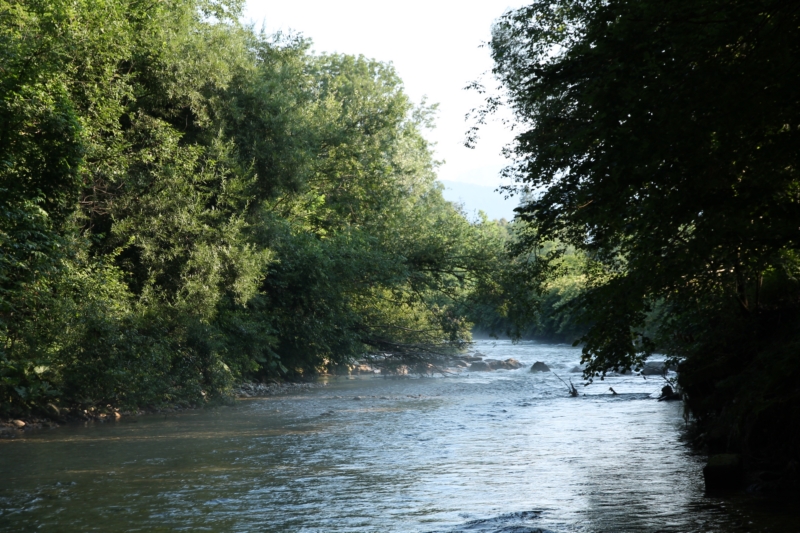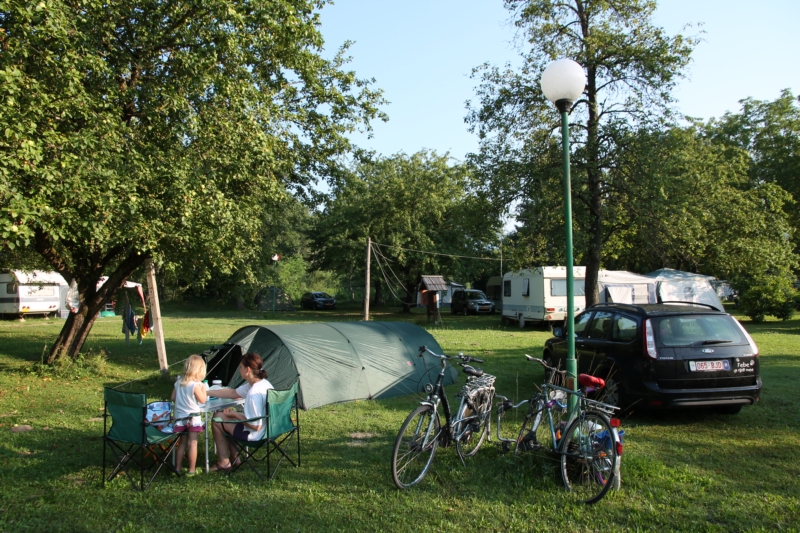 Kamp Vrhpolje
Location: in the southwest of Slovenia, near Vipava
Description: Kamp Vrhpolje is the smallest campsite I ever stayed on: only 15 places. It is located in a little village, near the charming town of Vipava. The views on the mountains are superb and the campsite is surrounded by vineyards, some of which are owned by the family Kobal, who run the campsite. They are the kindest campsite owners I ever met. They loaded us with touristic information and detailed maps and daily they bring some treats to your tent, often fresh grapes. They brew their own wine and a very sweet cherry liquor, both can be bought at the campsite.
The campsite is small and has only one shower per gender, and two toilets. That means it can get a bit crowded when everybody wants to shake off the heat of the day at the same time. Facilities are super clean! There is a washing machine and a roofed seating area. Free wifi is available on the whole campsite and just around the corner there is a sports field and a playground for children.
The village of Vipava is nearby. You can find all needed supplies there, but eggs, fruit and vegetables can be bought from the neighbours at the campsite as well. Vipava has the loveliest pizzeria near the river: a must-try when you are there!
Downside: the campsite is located near a church, which tends to ring its bells loudly. Especially at 7 a.m. that can be a bit painfull 😉 However, parents with kids are used to this kind of hour, so we didn't mind that much. You need to bring some guylines with you. The valley has a lot of wind, especially during the night. The Burja (that's how he's called) tends to pull your tent quite a lot, so make sure you are prepared for that 😉
Contact details: Kamp Vrhpolje Facebook page
Reservations are needed in July and August and can be made through their Facebook page.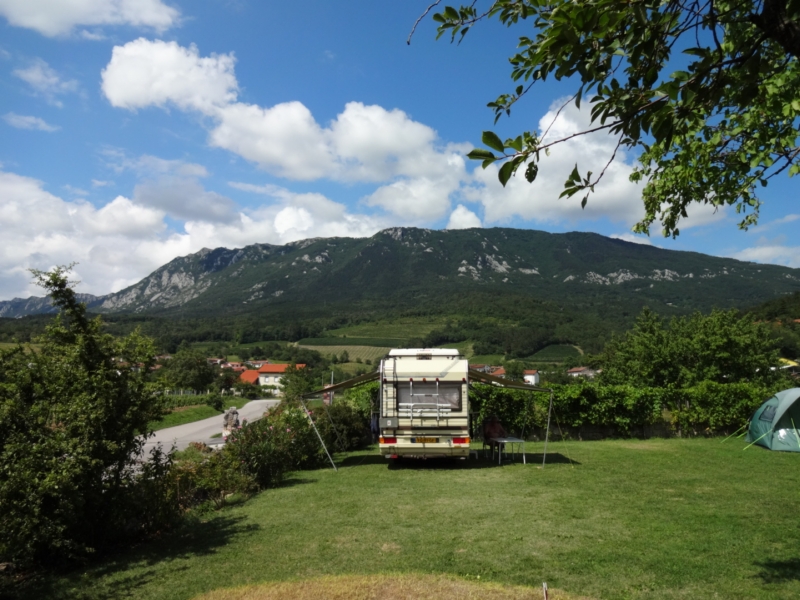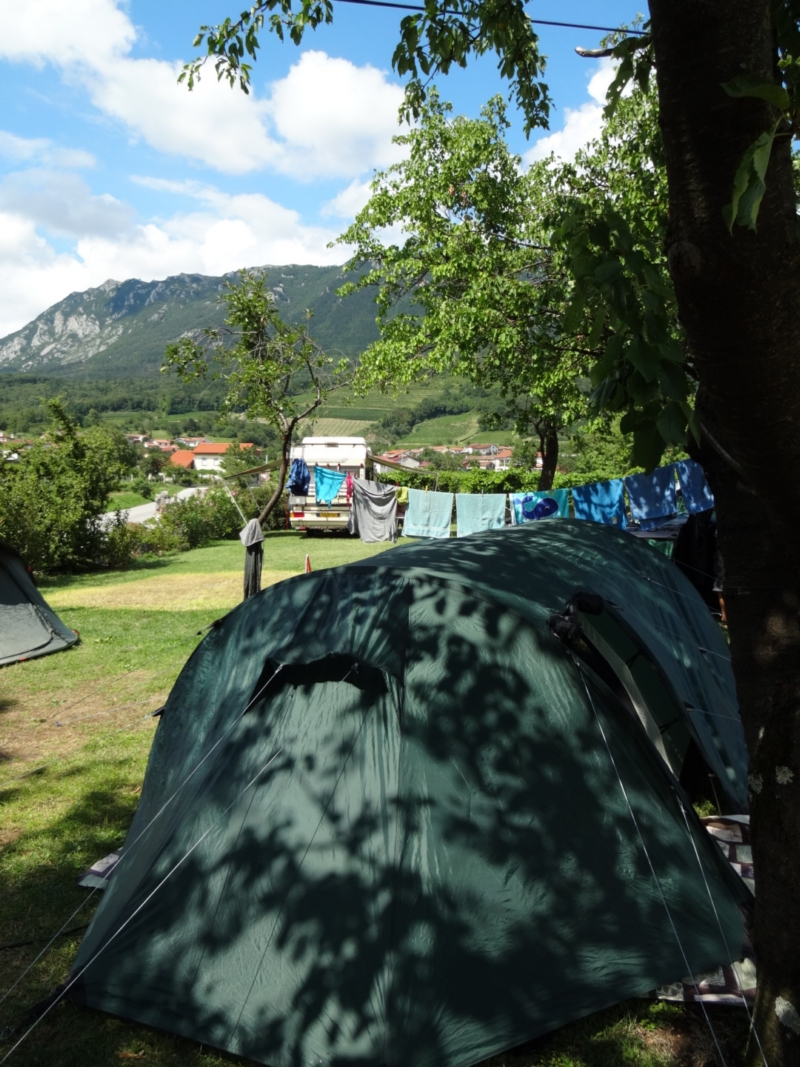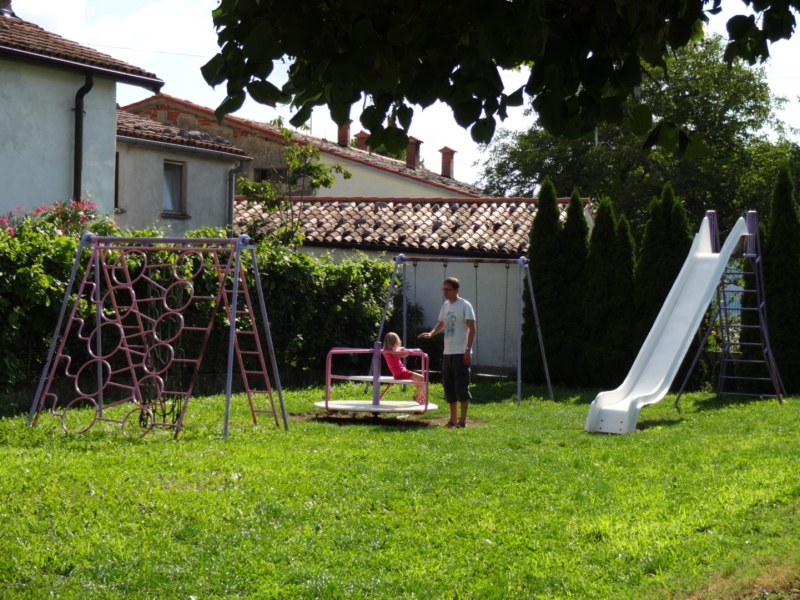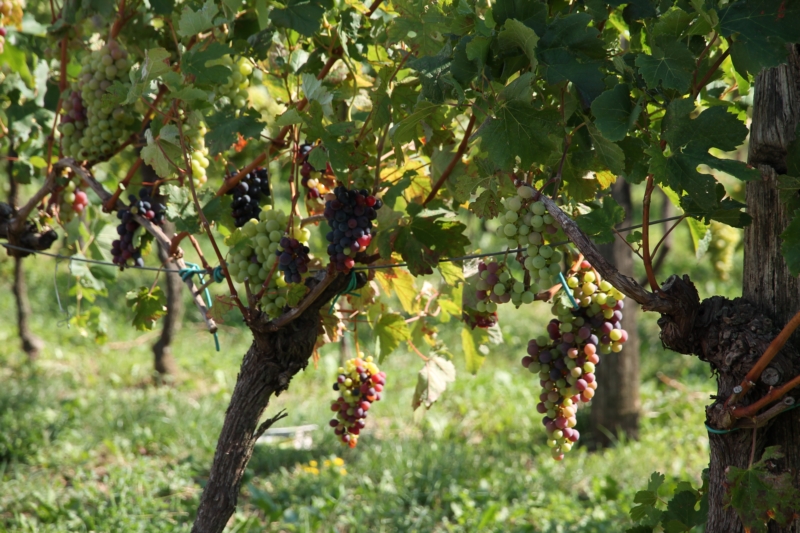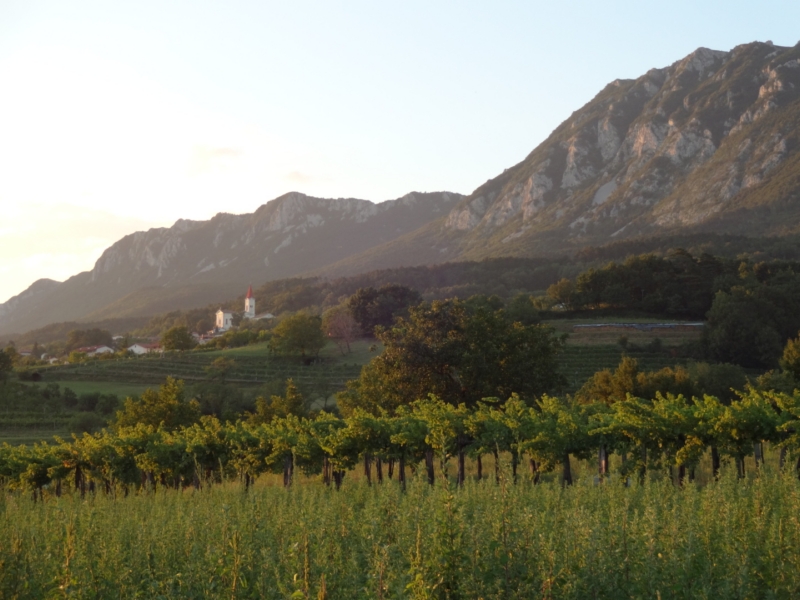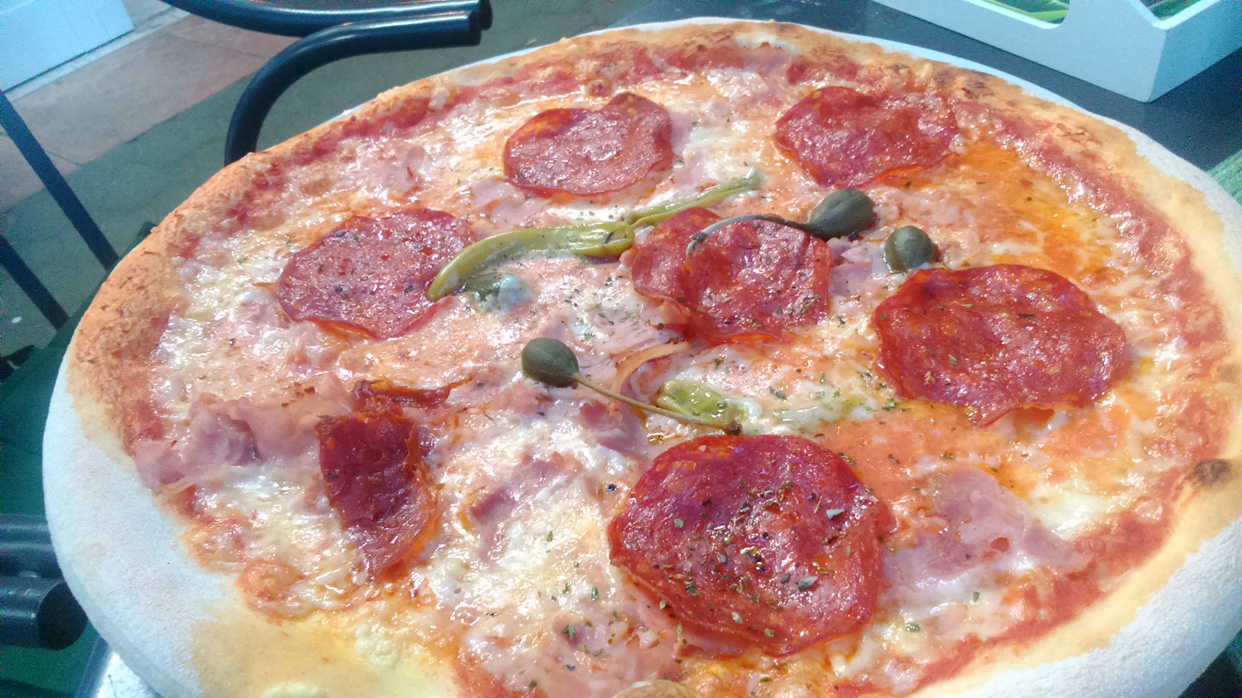 Farmhouse stay
Location: up a hill, near Ljubljana. Nearest towns are Bistra and Vrhnika.
Description: we stayed at this farm to go bearwatching. It's located up a hill, near the forest. We loved camping, but the experience we had with Mojca and her family was simply amazing. They made us feel very welcome and we only have good memories of our stay there. We keep in touch and think of them as friends. Seriously: if you go to Slovenia, we cannot recommend a stay with them highly enough!
You have a small, but clean and cosy appartment at your disposal: an equipped kitchen (oven, cooking area, microwave, fridge, seating area), a small but cosy living room (with a sleeping sofa), a bedroom with two beds and a basic bathroom (sink, bath, toilet). Free wifi is available. For a small extra fee you can choose to get breakfast or a Slovenian dinner. We chose the last one and didn't regret it at all. Mojca (and her mum, who lives at shouting distance) are excellent cooks and the meals we had there were the best we had in our whole trip.
The farm itself is great for children. Next to their two lovely dogs and their cat, they have pigs, horses, rabbits and goats running around. You can go horseriding if you want and Febe loved feeding the animals or cuddling them. Walking distance from their place there is a small playground at the local cafe and the woods start at the edge of their farm. Those woods are occupied by brown bear, wolf, wild boar, roe and red deer, … and a great place for animal lovers. Mojca herself is a wolf lover and she will do anything within her power to protect that wonderfull animal, something I highly respect her for.
Downside: no downsides at all. The warmth of this lovely family is the biggest plus. We hope to return one day, in fall or winter – to go mushroom picking with Alesh or to track wolf footprints in the snow with Mojca 😉
Contact details: mojca.kondardi@gmail.com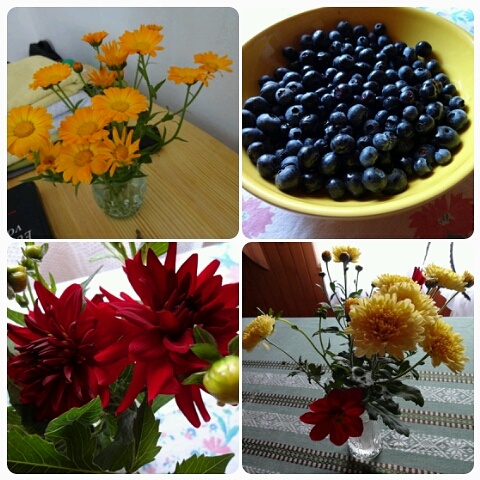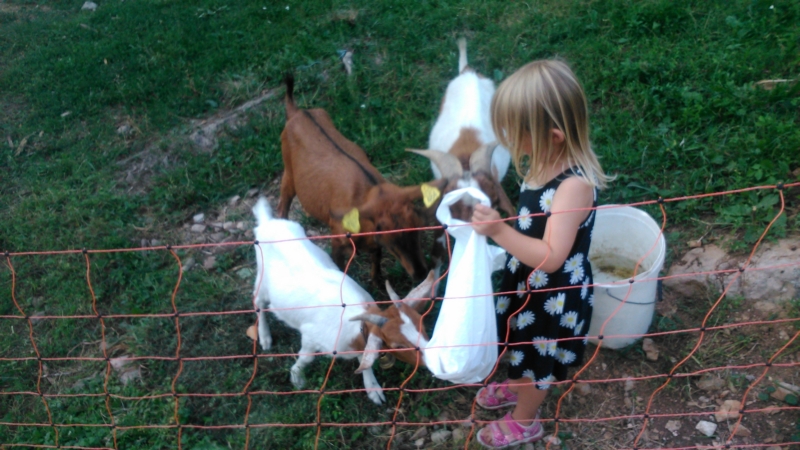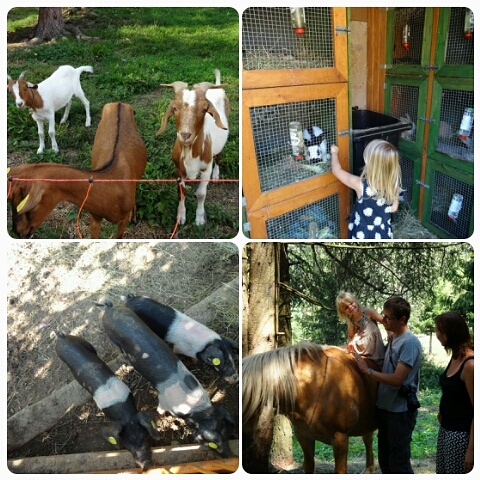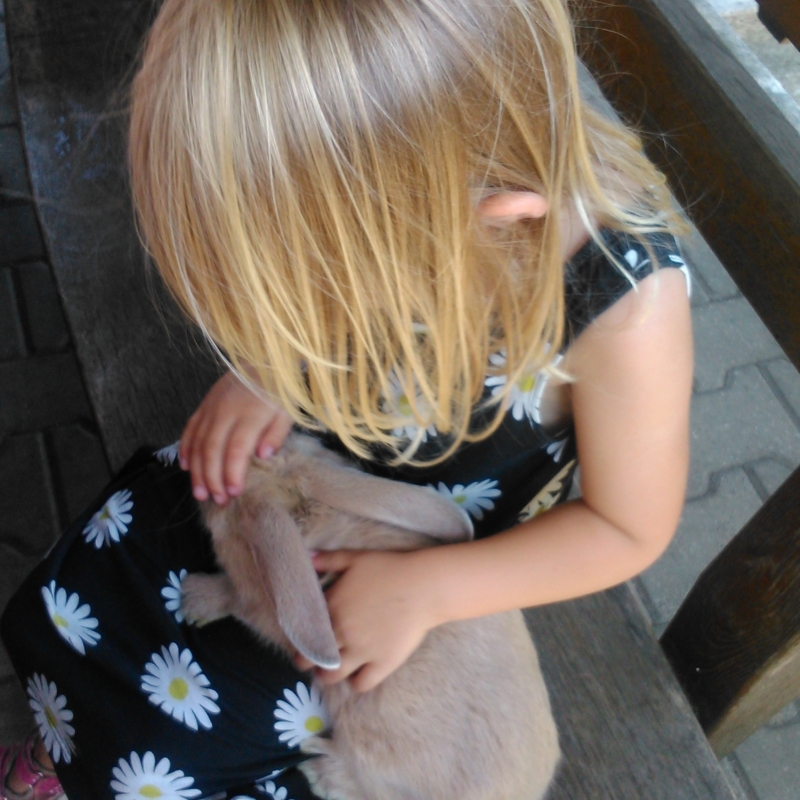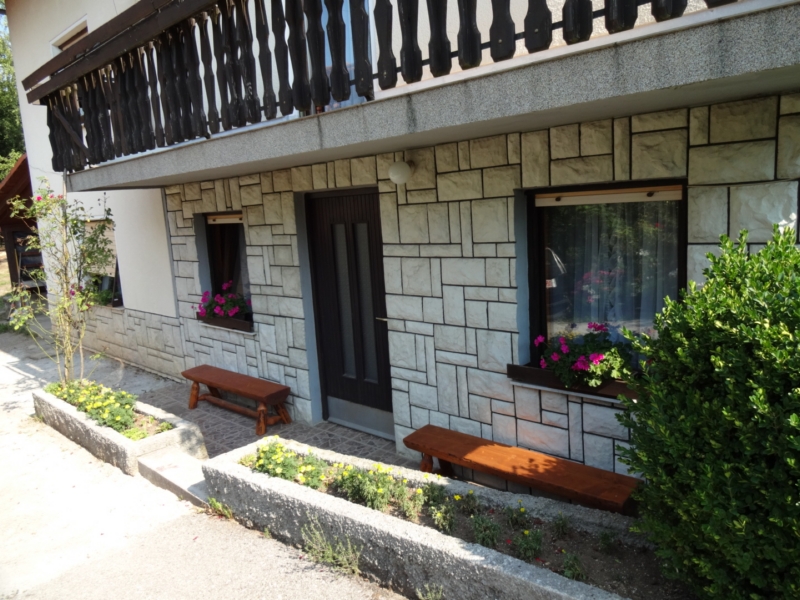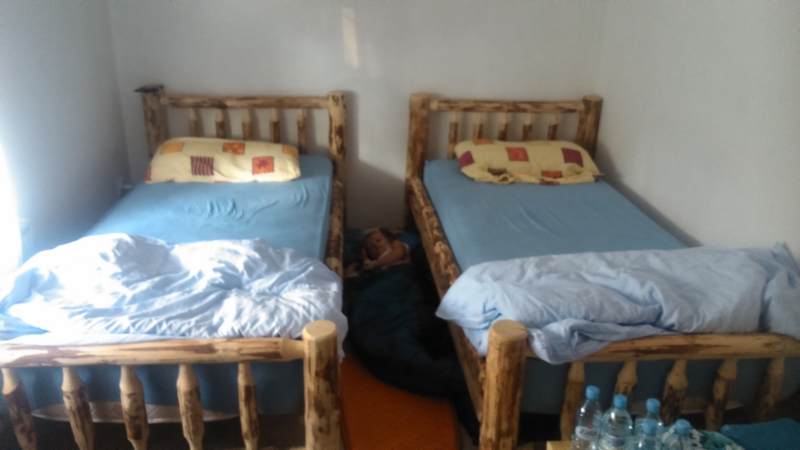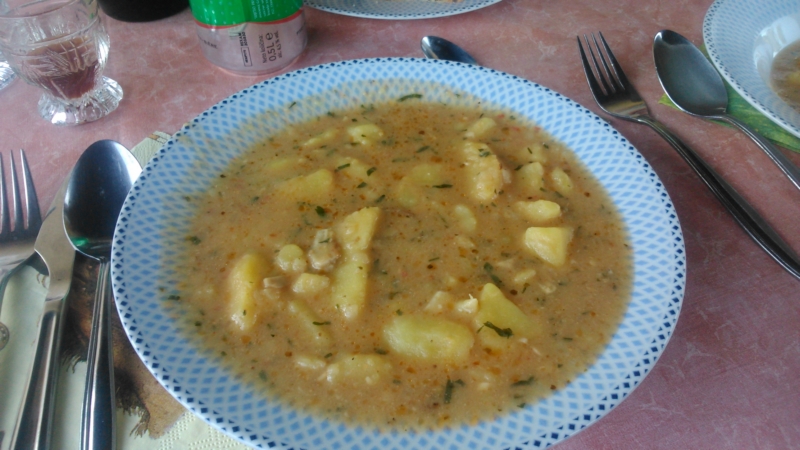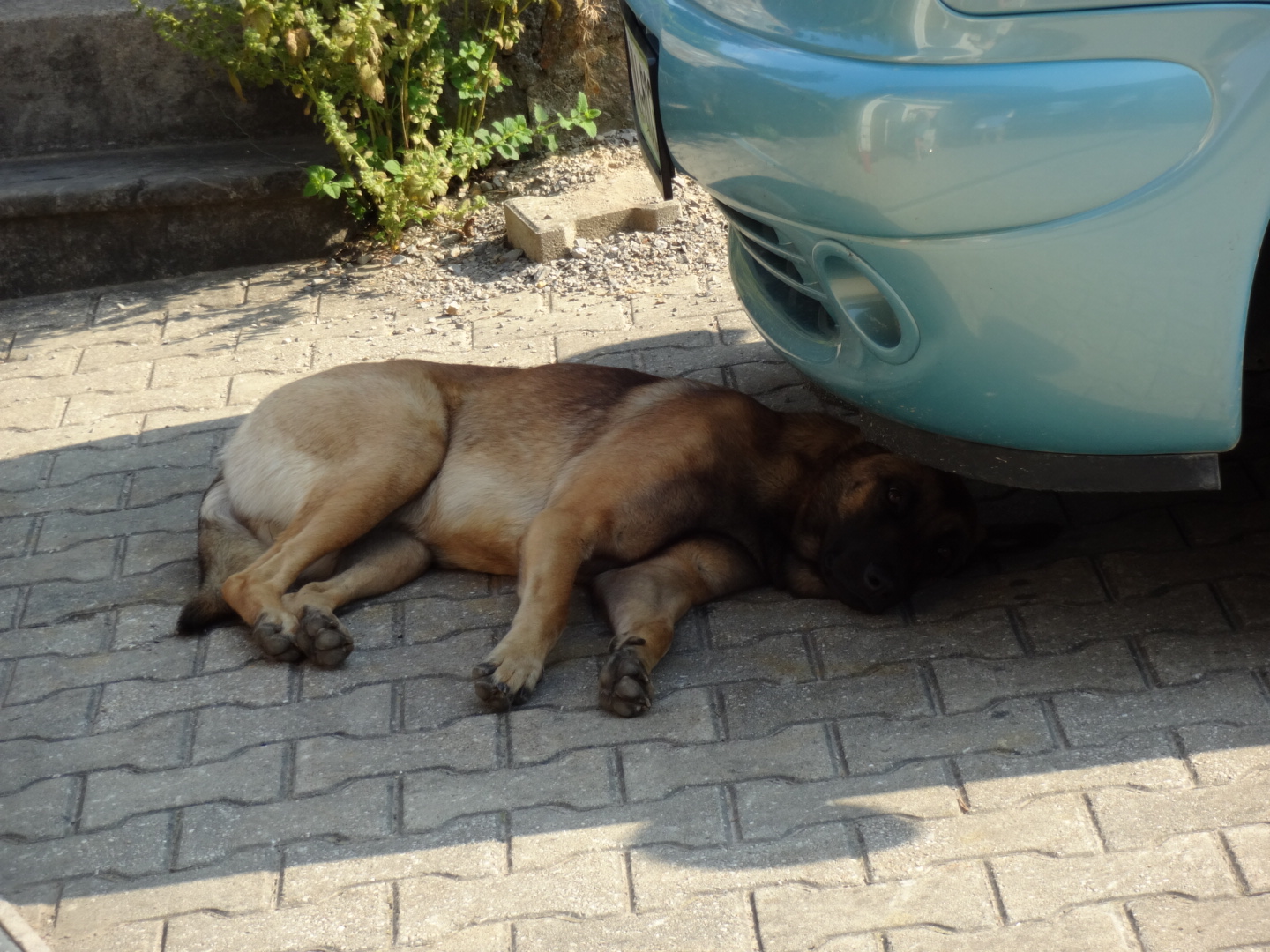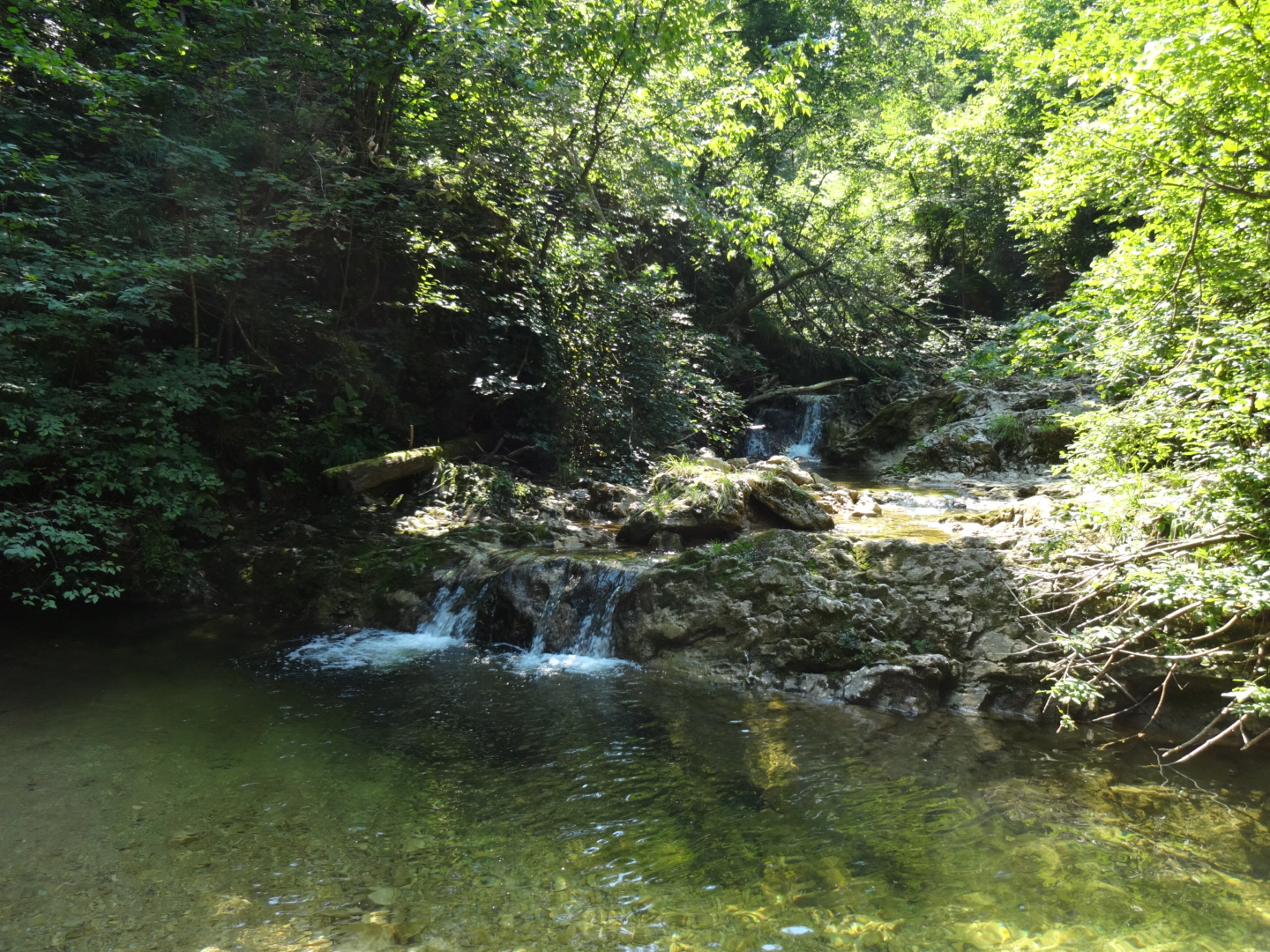 ---
Disclaimer
We were not compensated in any way to write up these reviews. These express our own opinions. During our trip we also stayed at a campsite in Germany and one in Croatia, which we don't mention. They were OK, but not in a way we would recommend them or that they add an extra to your trip. The places above do just that. They are more than just a place to sleep.
---