To start of our summer holidays in 2012, we headed to Amsterdam for 4 days. It was a memorable trip for multiple reasons.
First of all – we went couchsurfing. For the very first time. A friend of mine got us all enthousiastic about this way of travelling, and it has given us numerous travel memories so far! For those of you who'd like more info on couchsurfing – visit www.couchsurfing.org . If you'd like to find us there, here's a direct link to our profile. Always welcome to discover rural Eksaarde, or – more likely to your interest – Gent 😉
Secondly, it was our first citytrip with Febe. And she has proven that she likes to visit cities – a lot!
And thirdly, we saw some brand new (for us anyway) worldheritage. Some that was pretty hard to find 😉 The Defence Line of Amsterdam is a system of forts and canals, locks and the possibility to flood sections as a defense system. The forts are scattered alongside the defense line as you can see on the picture on your right. We head to research them by GPS coördinates and it was a lot of fun tracking them down… in the pouring rain. That was the only downside of our little citytrip: it got very, very wet.
I think it is safe to say that we would have never heared about the Defence Line if we weren't blogging about World Heritage. Even our couchsurfing host had to think long and hard to know what we were talking about 😉 You can only visit certain forts on the inside, and only on specific days of the year – it's not very crowded with visitors, to say the least. One of the forts, Fort near Edam, was actually open. We skipped the visit though. It wouldn't have been intresting for Febe and with all that rain it wasn't like one of us could go an take a little stroll with her in the surrounding countryside…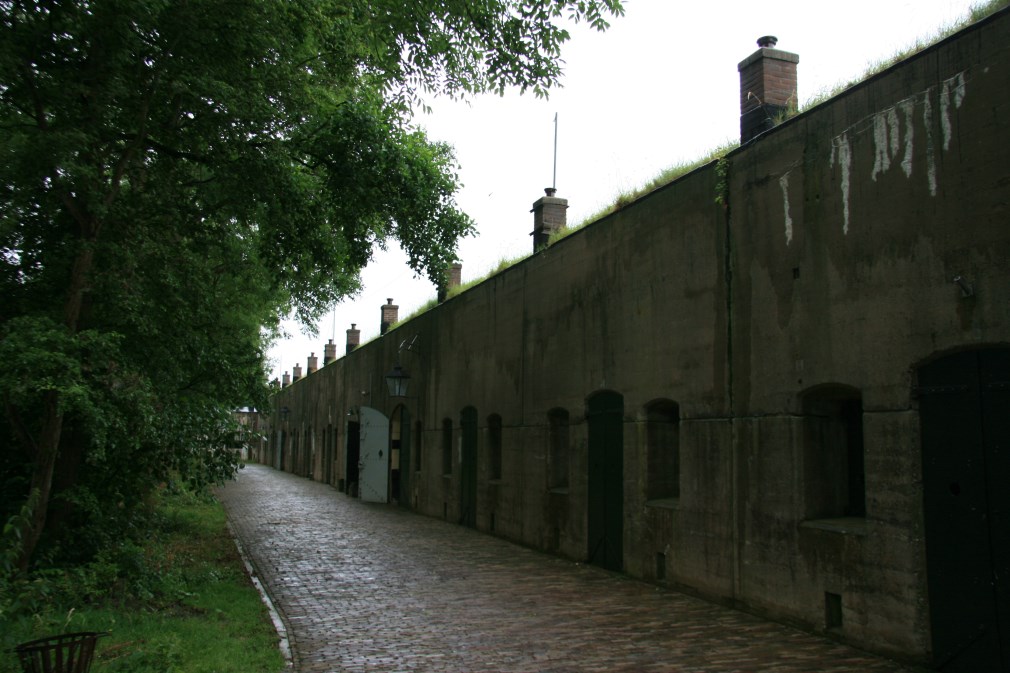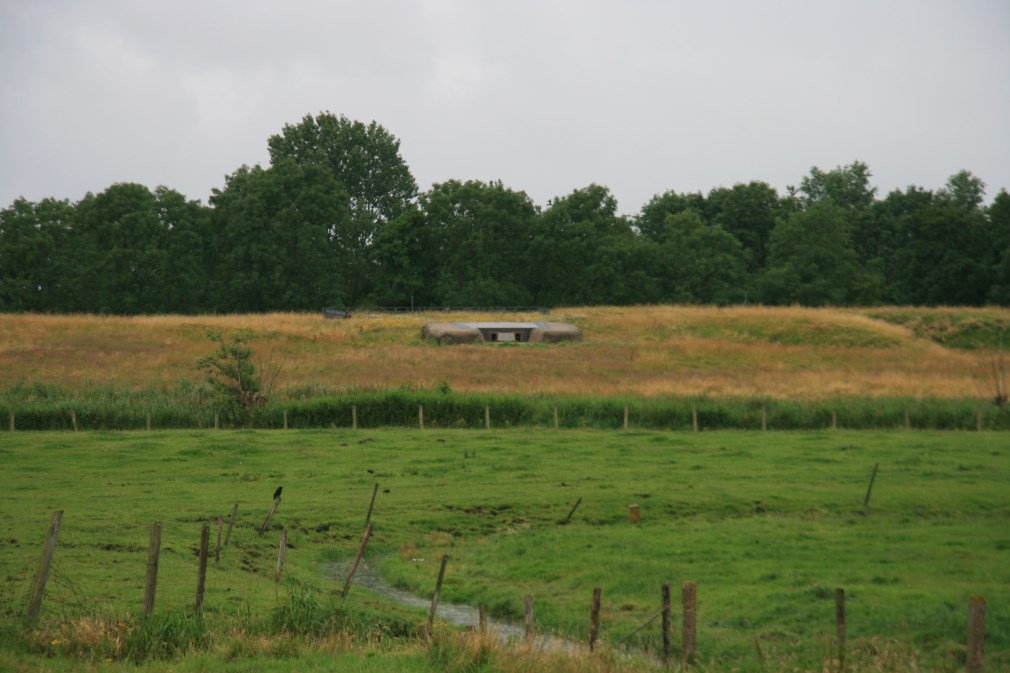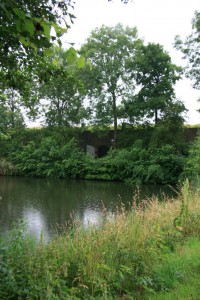 The first fort we visited, was the Fort near Edam. As you can see, the forts are often surrounded by artifical hills and a moat, making them harder to attack.
The Defence Line is about 135km long and surrounds Amsterdam, making it an ingenious system to protect the capital city in times of war. In total it consists of flood areas (each 3 to 5 km wide), 36 forts, 2 coastal forts, four batteries and two coastal batteries. We narrowed our visit down to driving around the area of Edam and Purmerend and stopping by 3 forts.
The system was designed in the 19th Century, completed in 1920 and actually never used: by the time it could be put into action, airplanes had come into warfare. The Defence Line could no longer protect Amsterdam against enemy attacks.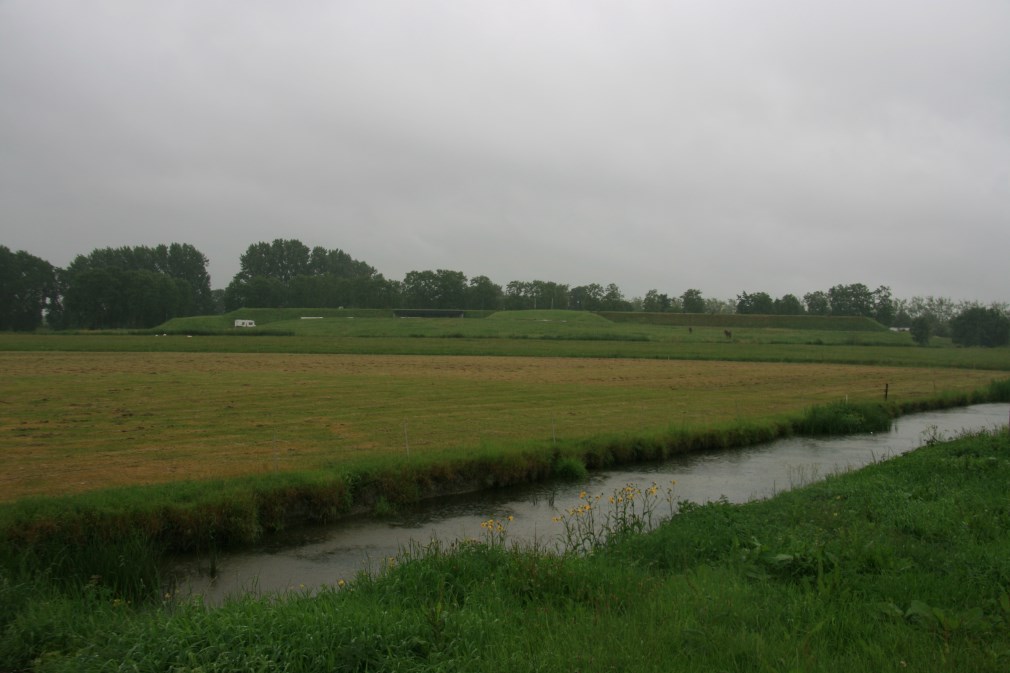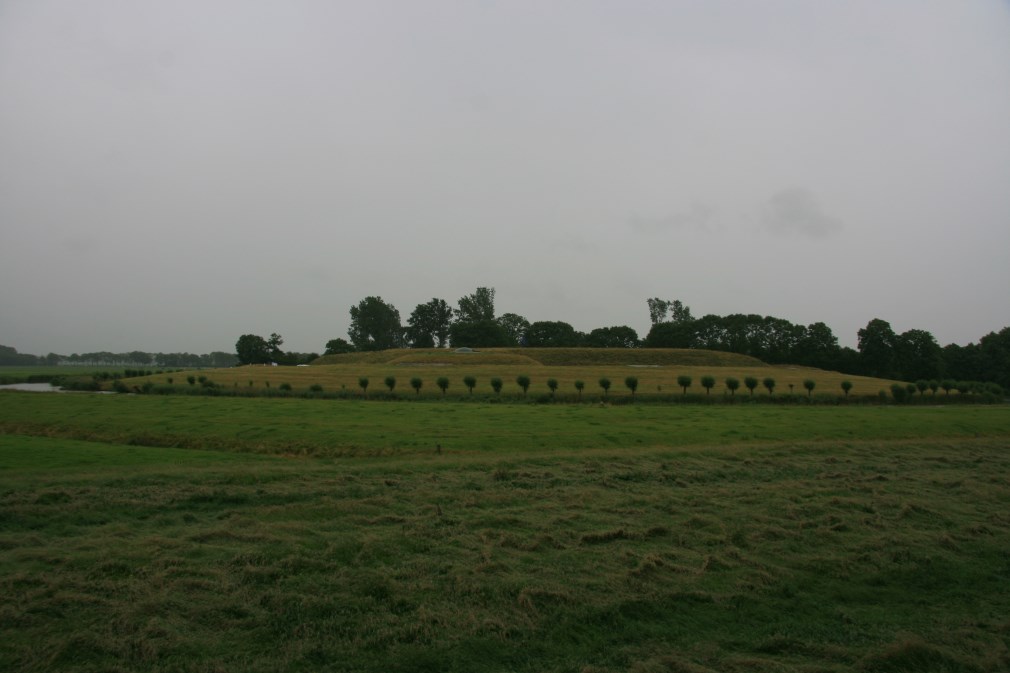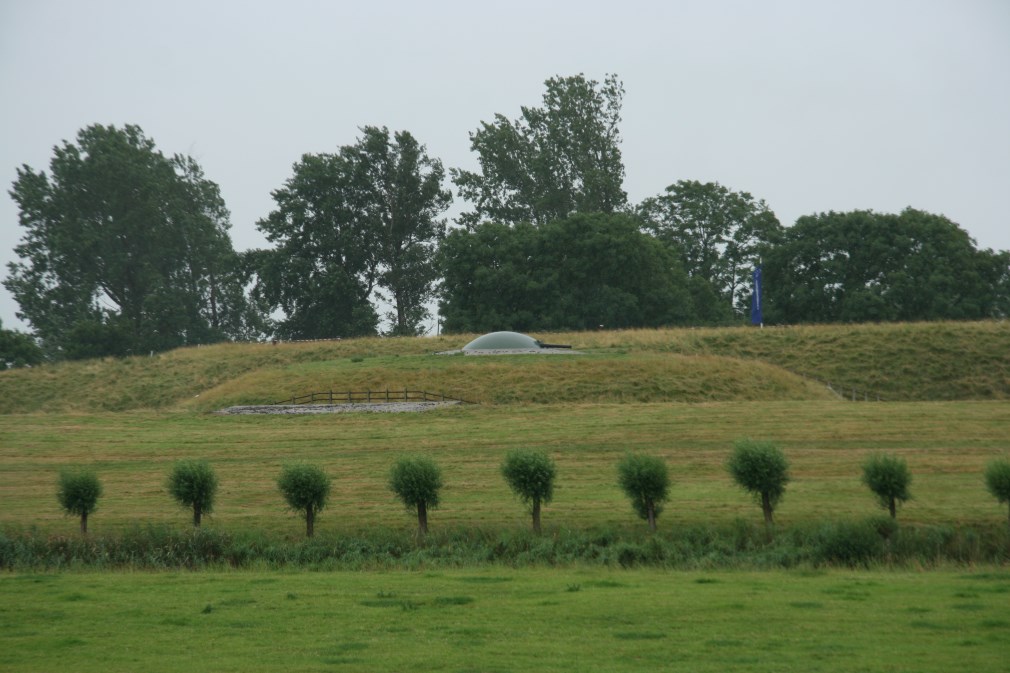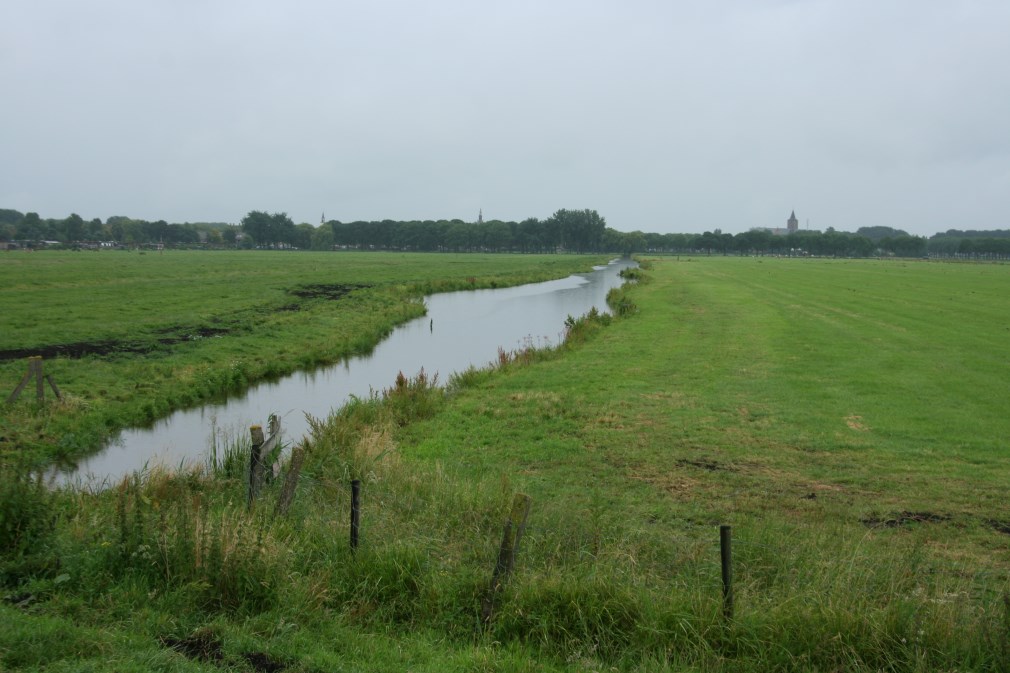 ---
The Defence Line of Amsterdam (nr. 759)
The Defence Line of Amsterdam is a unique example of fortifications that use the control of water, a speciality in The Netherlands. In The Netherlands the lands have been drained to allow farming. A network of dykes, sluices and canals made that possible. It also means that temporarely flooding of the surroundings is a logical defence technique to keep enemies at a distance.
---