The famous Loreley rock.
To be completely honest, our experience with the Rhine valley consisted of two separate visits. We visited Koblenz on a sunny afternoon and enjoyed every bit of it: taking some time at highlights such as the Vier Turme, Alte Burg, Florinskirche and St.-Kastor Basilica, eating delicious ice cream on the Am Plan Square and strolling around in a relaxed way until we finally reached the Deutsches Eck, where the Rhine and the Moselle converge. It was a great, sunny day and the water playground near the Deutsches Eck was big fun for the kids!
A few days later, the weather was much colder, with rain and grey skies, so we decided on a short road trip along the Middle Rhine. The kids (two toddlers and one baby) stayed in the car most of the time and we only stopped to take some pictures along the way. Our longest stop was at the Loreley rock, although we were a bit disappointing and not very impressive at all.
We quite liked this area, because it is a much more nature-oriented world-heritage site, compared to many other cultural sites in Germany… Nevertheless, we felt the Moselle valley had more charm to it – though it is not considered UNESCO World Heritage. We can imagine the Rhine valley is an area where you need good weather and much more time to fully enjoy the experience, maybe with a glass of local whine?…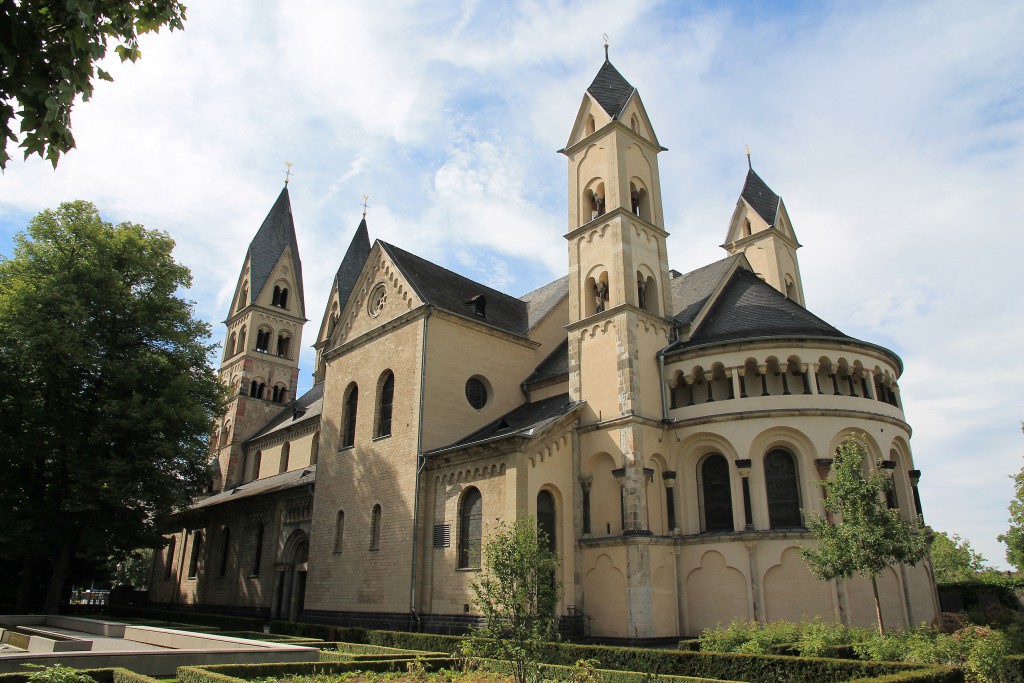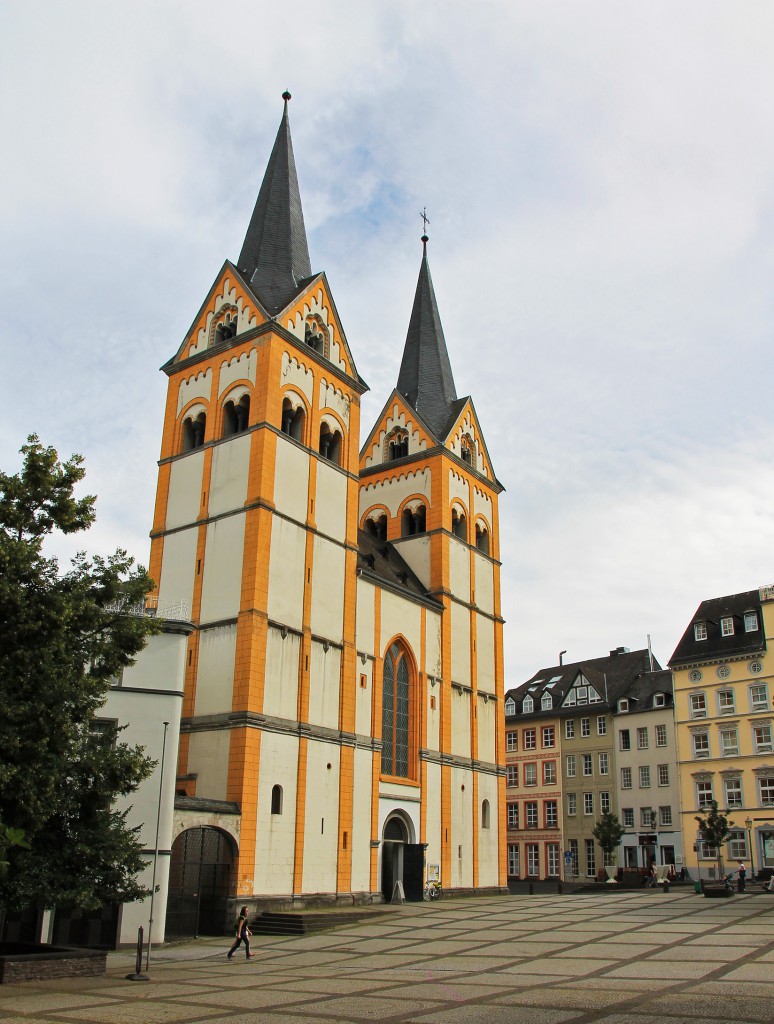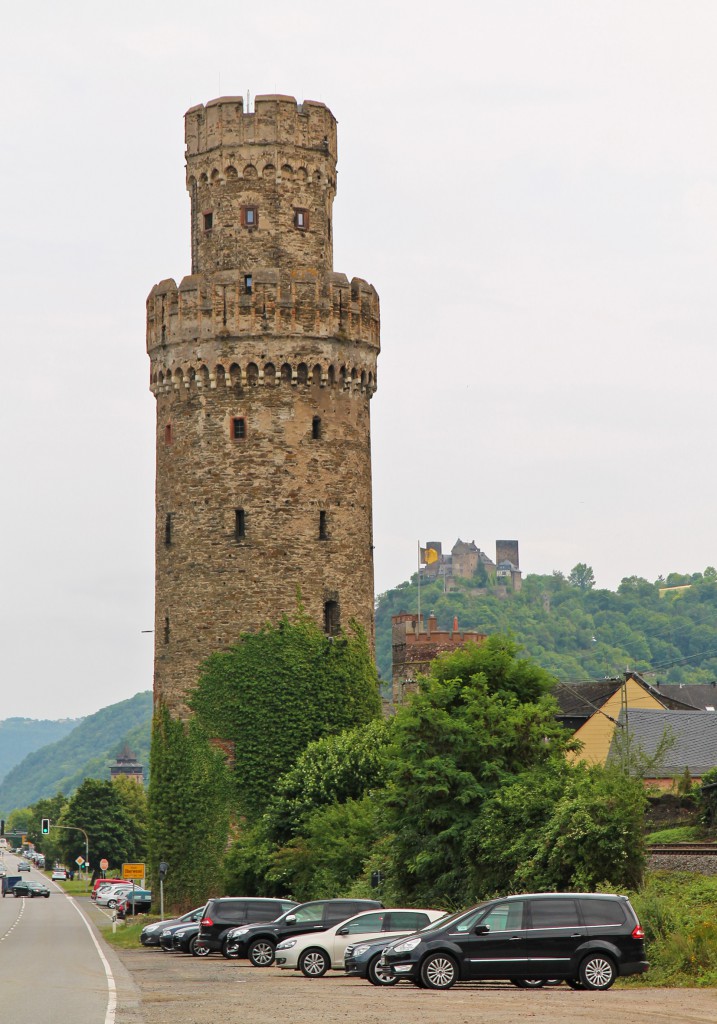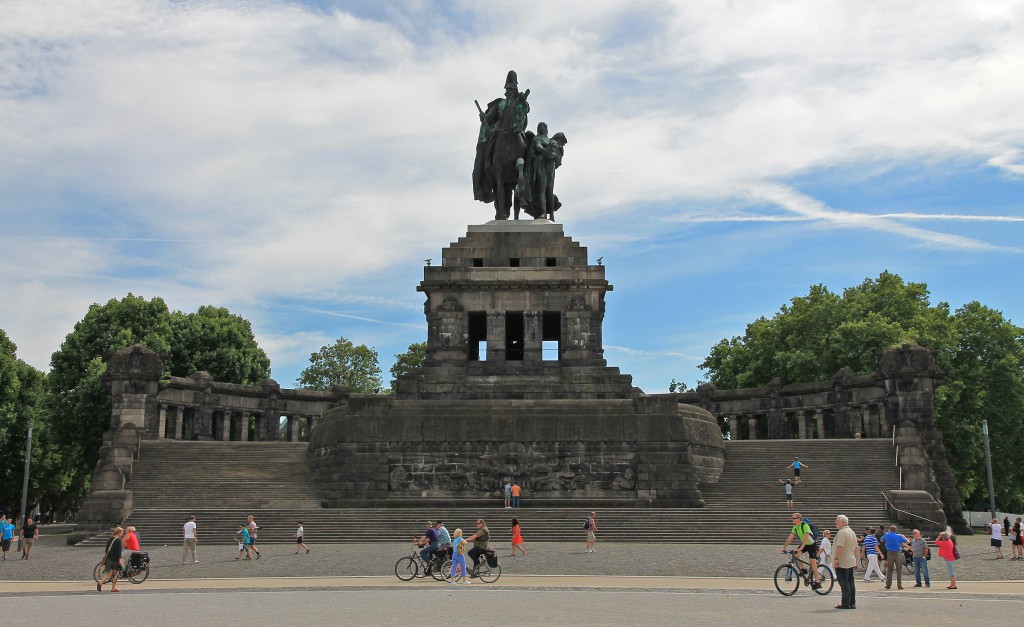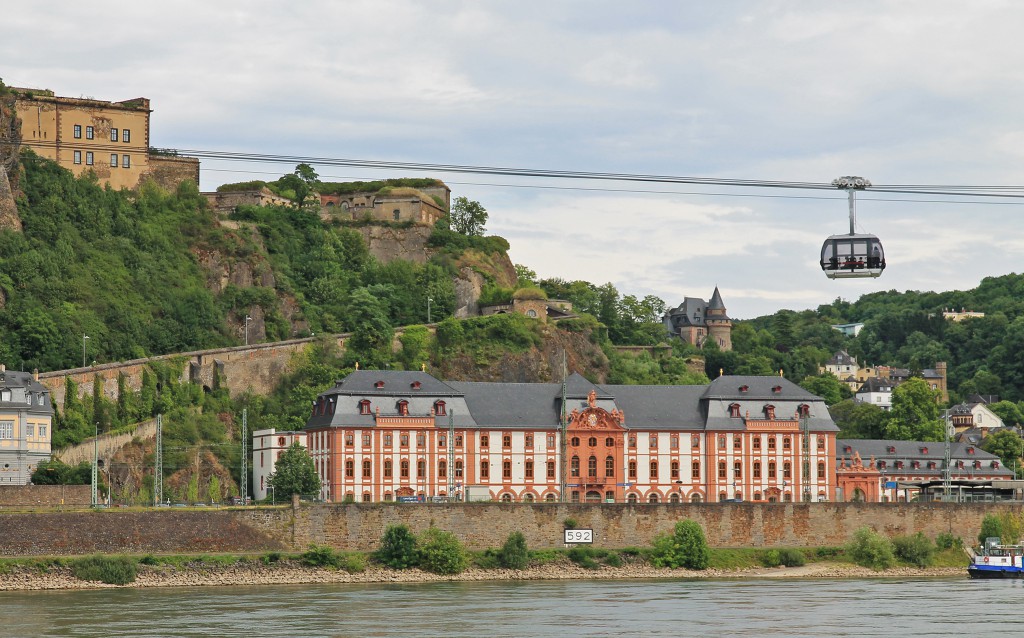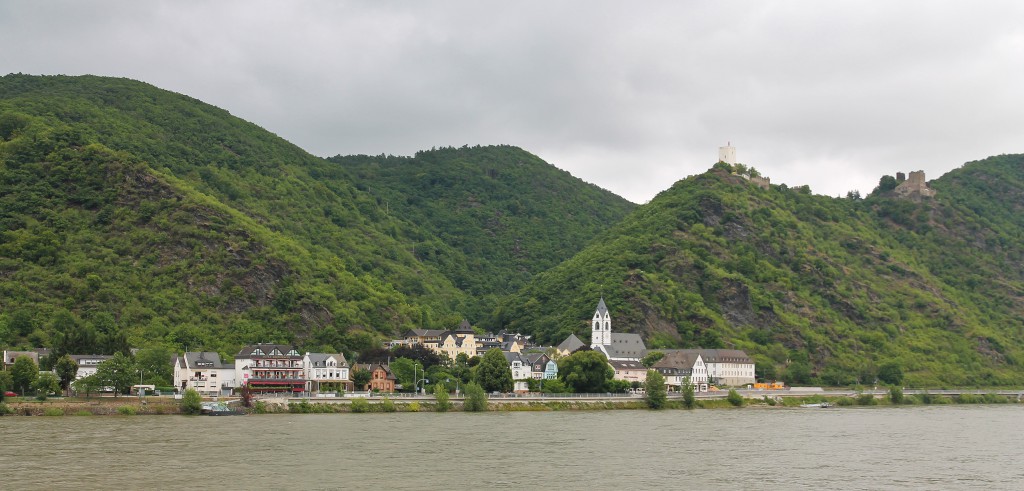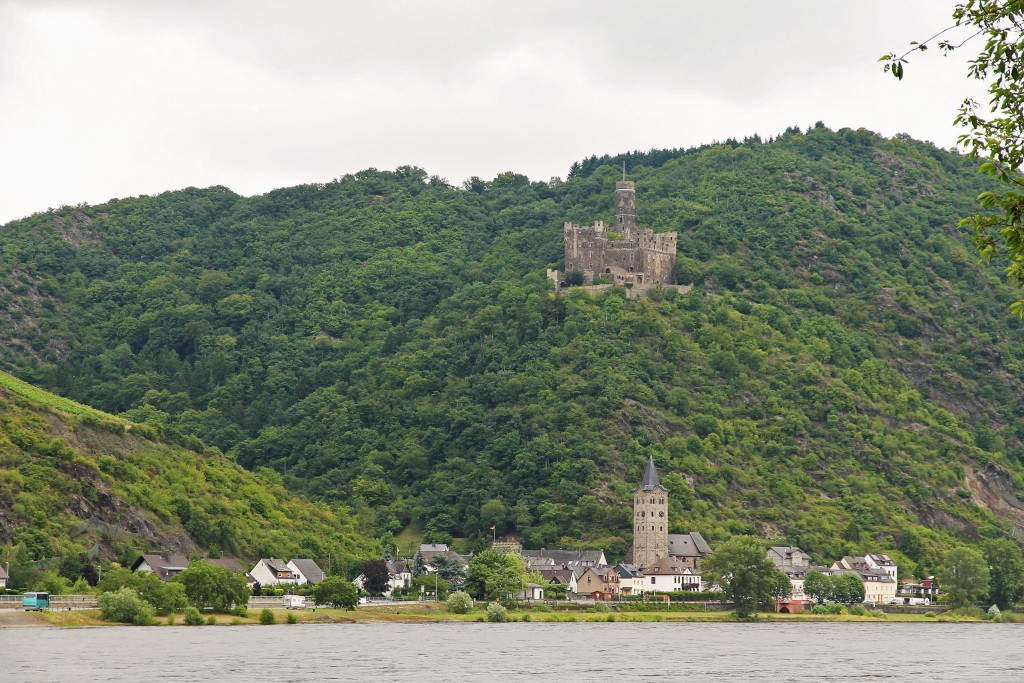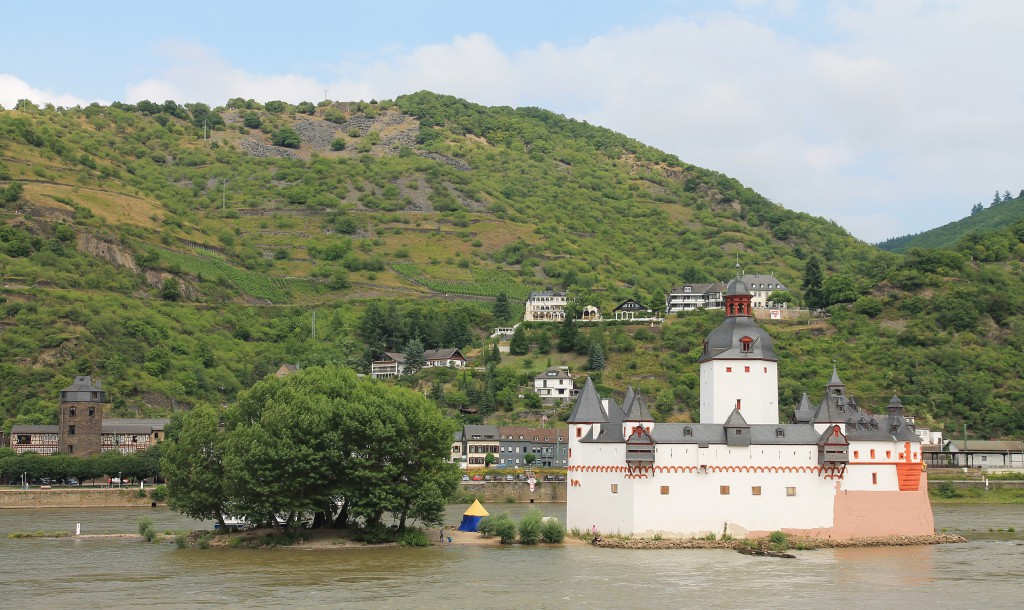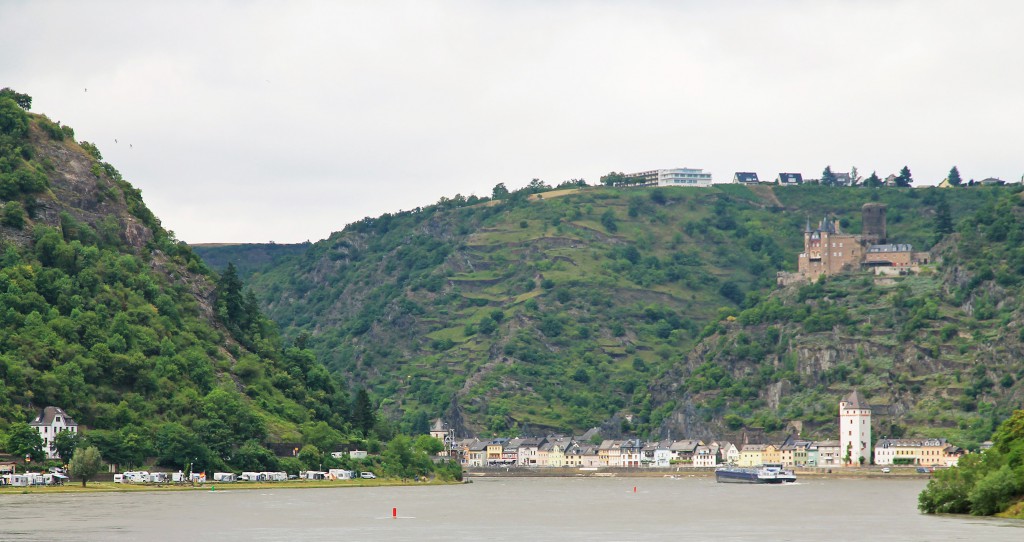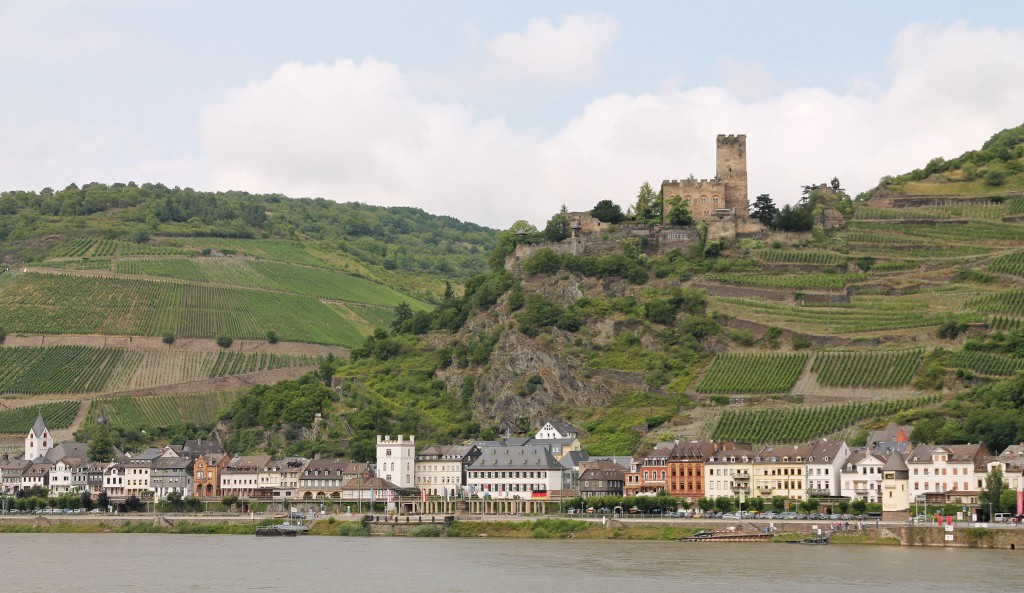 ---
Upper Middle Rhine Valley (nr. 1066) 
The Middle Rhine Valley is a natural and cultural landscape, stretching 65km along the river Rhine between Koblenz and Bingen. The site includes numerous (60) small, historic towns (and associated vineyards), and the flanks of the valley are punctuated with as much as 40 hill top castles and fortresses, most of them in ruins. The area illustrates a long history of human occupation in a varied natural landscape. Human settlement in this area dates back to the last ice age. The river has been a transport route for trade and cultural exchange throughout Europe's history, connecting the Mediterranean, the Alps and northern Europe. Human influence also includes the terracing of the river's steep slopes, wine production and tourism. The Middle Rhine valley has also been an inspiration for legends, music, poetry and other artforms. For example, the most famous in a series of narrows along the course of the Rhine is the Loreley, well known for its rock, its siren and Heinrich Heine's poem. The middle and upper Rhine terraces also bear witness to the historical course of the river.
---