These last weeks have been very busy and stressful for me. For a teacher, the end of May is a period of making new exams, correcting lots of tests and assignments and reading your students' theses. This means working long nights, all work and no play. And this for 3-4 weeks. Now that this period has come to an end, things are finally slowing down again. But we really needed to get away for a few days and have some family quality time.
A few days ago, Annick was searching the internet for cycling trips with a parent-kid tandem bike. It's an activity that's on her personal bucket list and Febe has also been asking about it for quite some time (her teacher has one). On such a bike, both persons are pedalling but the parent does all the stearing. After a bit of research, Annick found out about a bike rental service in the Veluwezoom NP that also provides such bikes. Veluwezoom NP is the oldest national park in the Netherlands, our neighbouring country. It is part of The Veluwe, a hilly area with forests, heathland and large sand drifts. This terrain was formed by glacial processes some 200000 years ago. Due to this variety of biotopes the Veluwe is rich in plant- and animal life. The park is only a 2.5h drive from home and this was a part of the Netherlands we hadn't visited before. So we did not hesitate to hire the bike and a few days later we were off to the Gelderland province.
It was an easy trip: short, uncomplicated and completely stressless. Looking for suitable accommodation was not really an issue, as we had our 4-season tent in the trunk of the car. The first campsite we tried, a holiday park in Arnhem, had a very nice spot for us in a quiet corner of the  park. It cost us 15 euro and we had a great time. Not that we stayed around the tent for long. There is too much to see and do in and around The Veluwe. And it has a lot of other assets as well.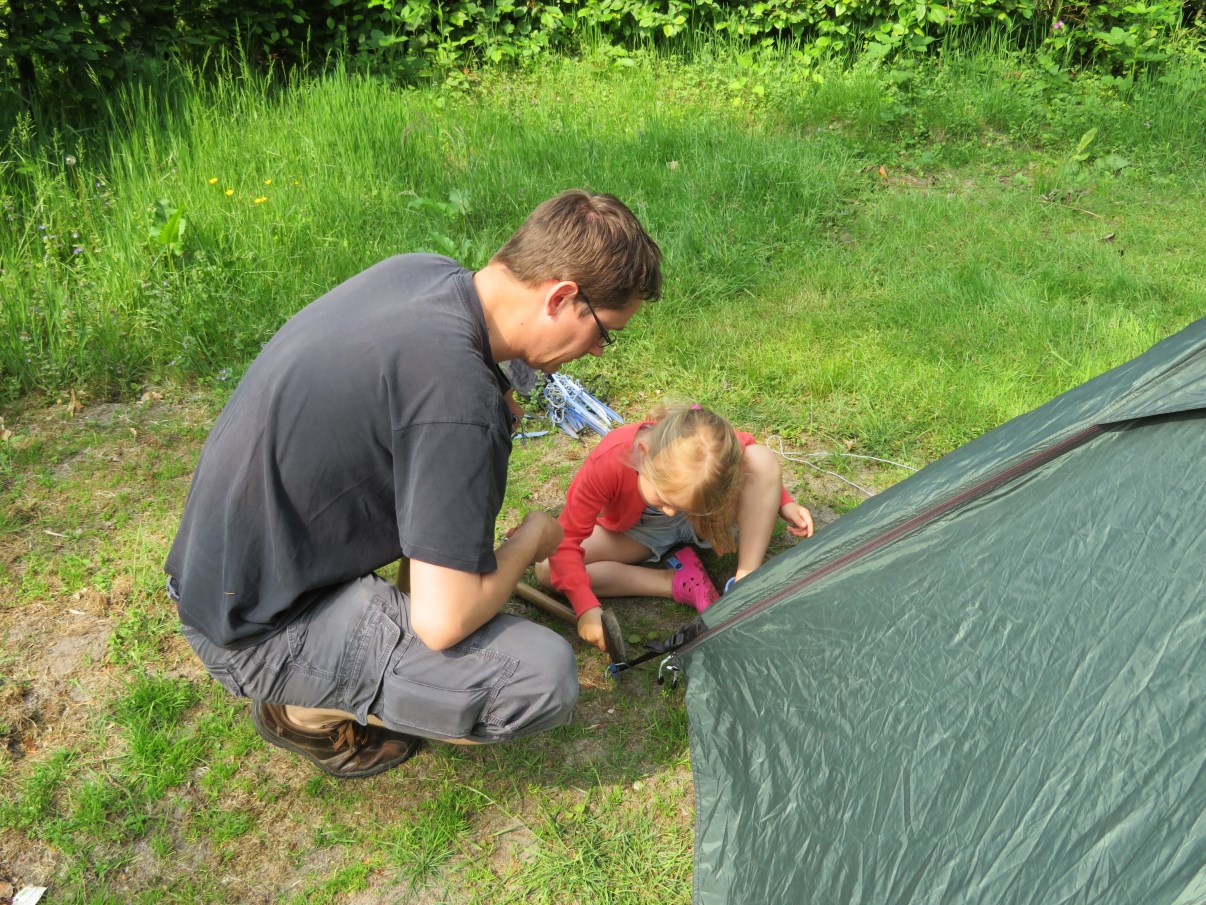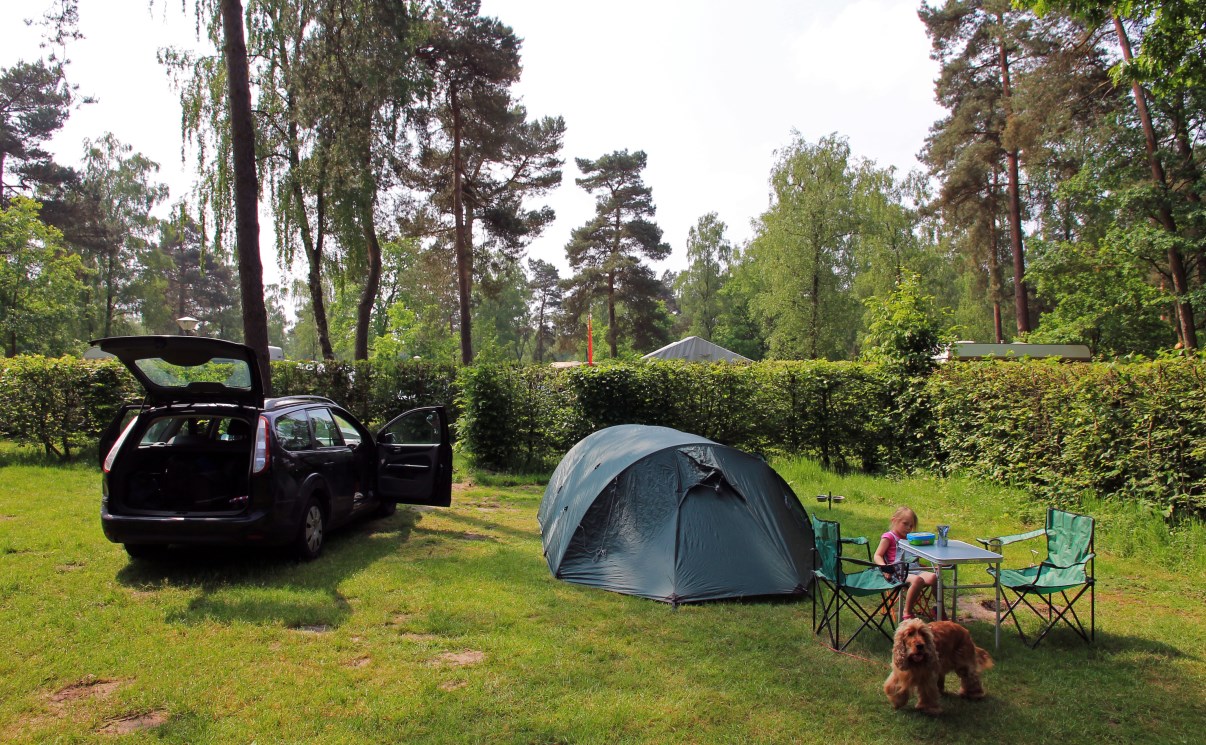 1. Dog-friendliness.
Our dog Túrin was joining us on this camping trip. He seemed very happy the whole time and really enjoyed the long walks we had every day. We were expecting some difficulties in finding a restaurant for the first evening, though, as we couldn't leave him alone in the tent. But we were happily surprised to learn that almost every restaurant here allows dogs inside! Most public places had water bowls outside for dogs as well. He could also join us inside the NP, obviously on a leash. This made things much easier for us. I think this is something typical for The Netherlands, a very dog-friendly country. Even the horses that are in charge of grazing in the heathland of Veluwezoom were very curious and friendly towards Túrin.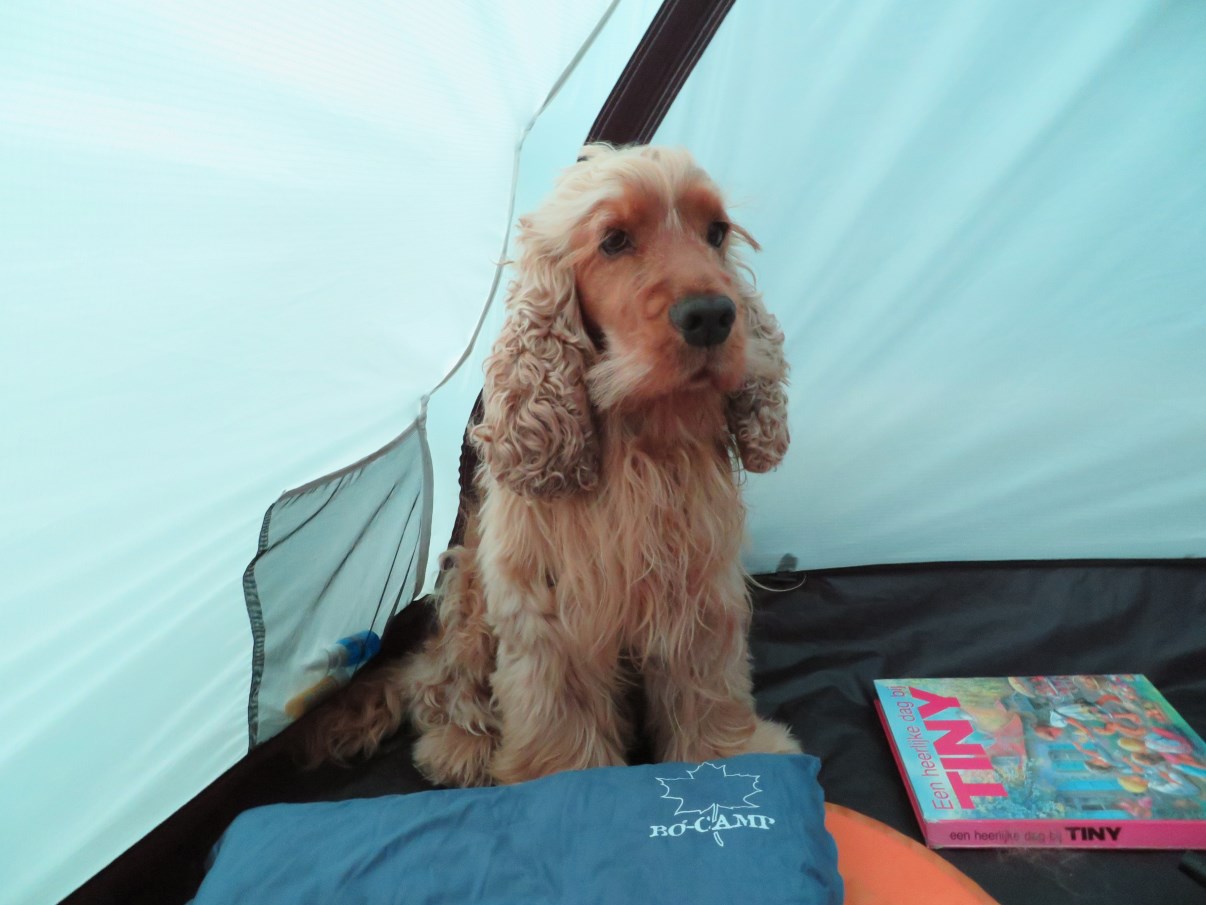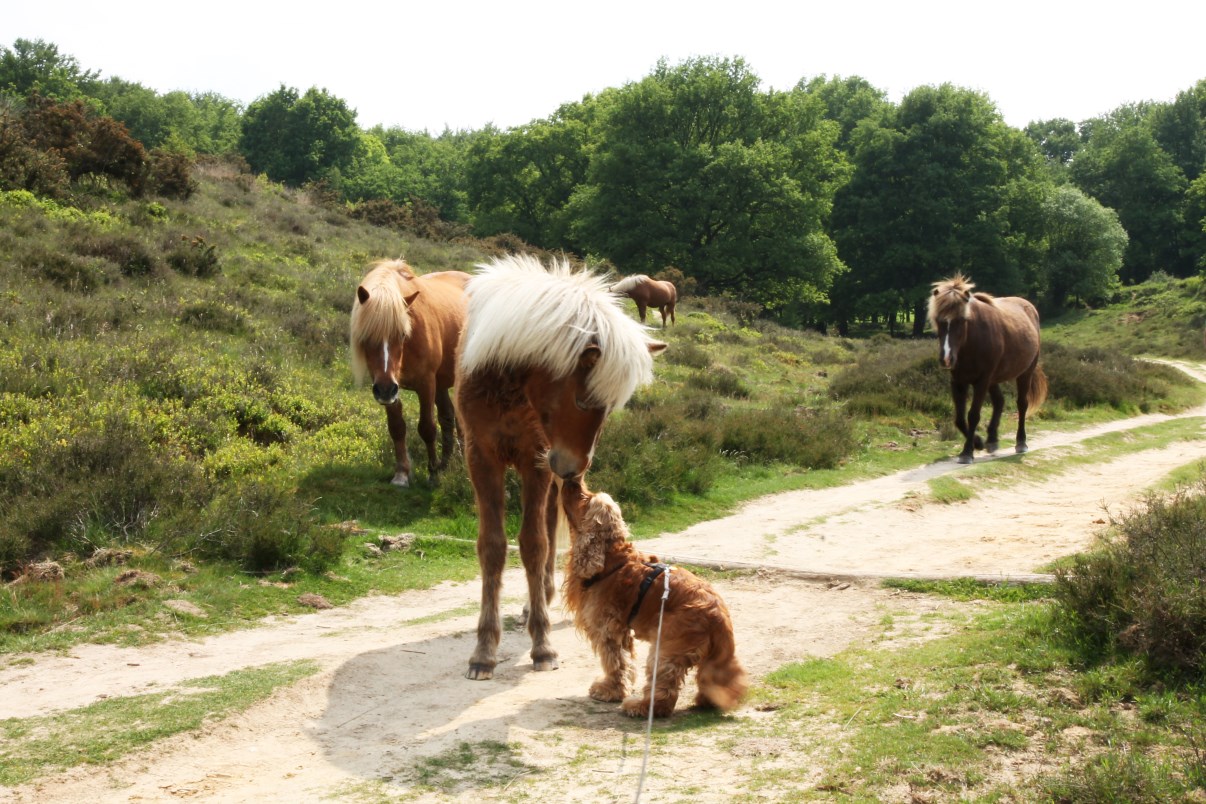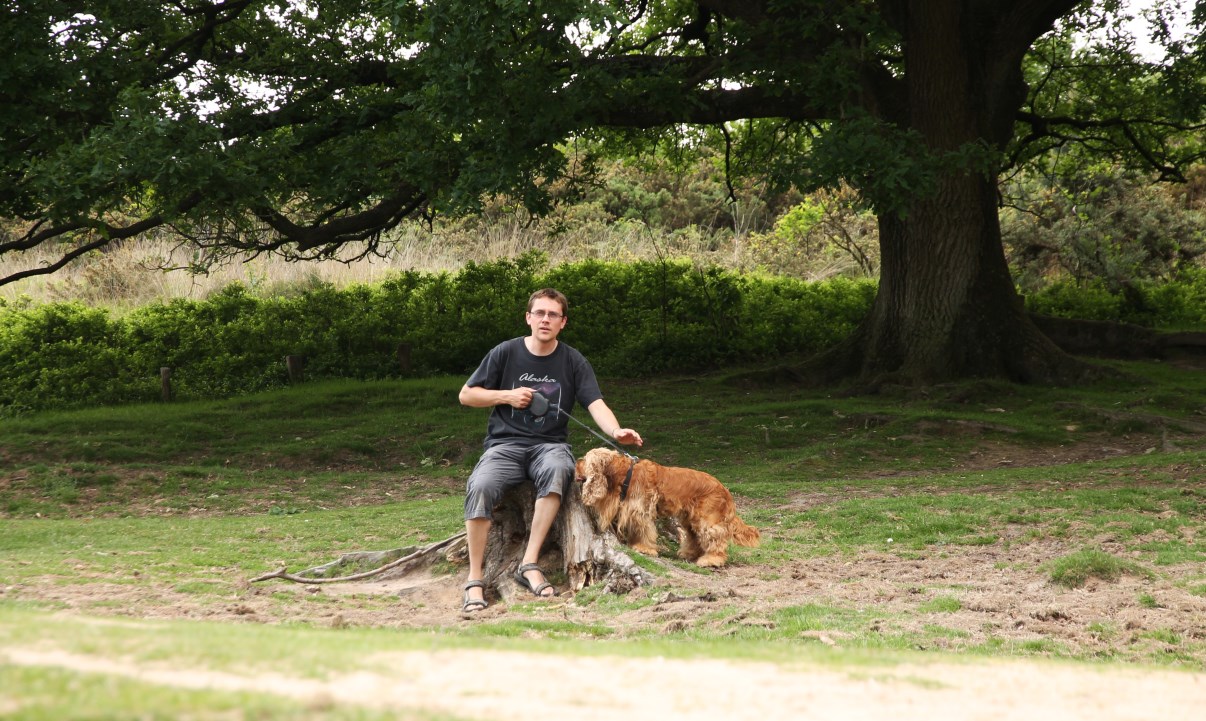 2. Bike trail inside Veluwezoom NP.
So, Annick and Febe went on their tandem bikeride through Veluwezoom, while I took the dog for a long walk through the heathland. The bike rental service at the visitors centre had a 13km (7mi) "princes and princesses" tour all planned out for Febe and mom, which included going to a bakery to collect some old breadcrumbs for feeding the trouts in the moat of Castle Middachten. Along the way, they spotted a young roe deer. A first for Febe! On arrival, Febe received a little treasure chest full of icecream. She also loved the outside playground at the visitors centre.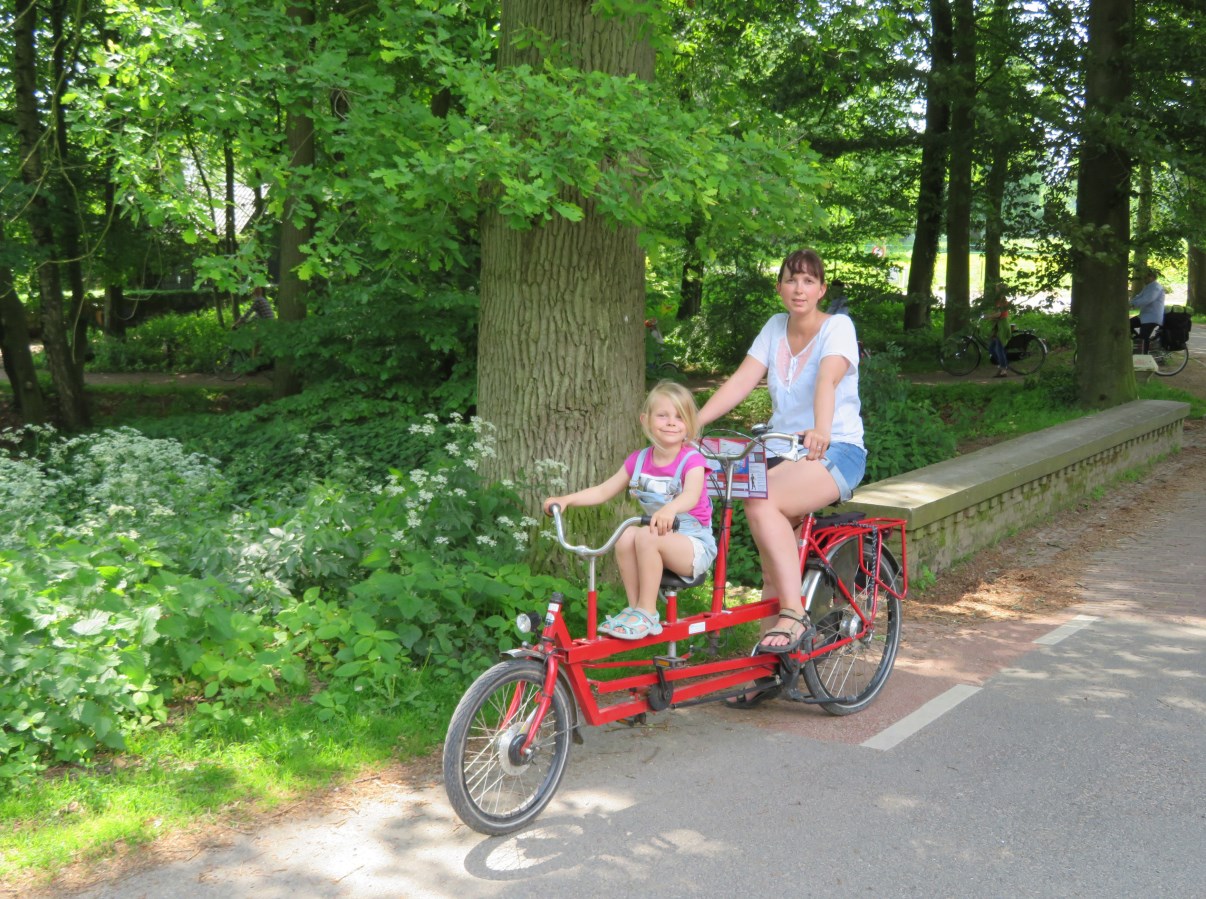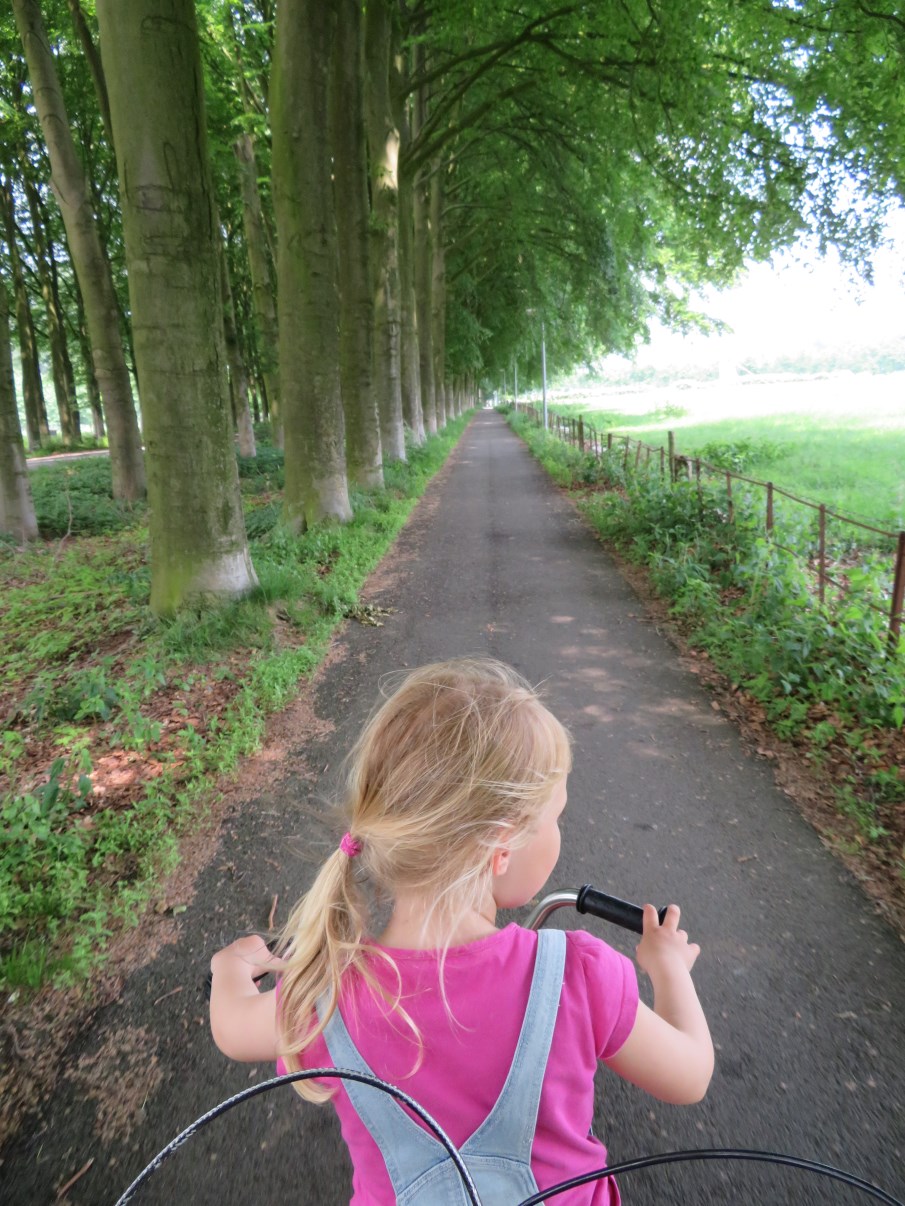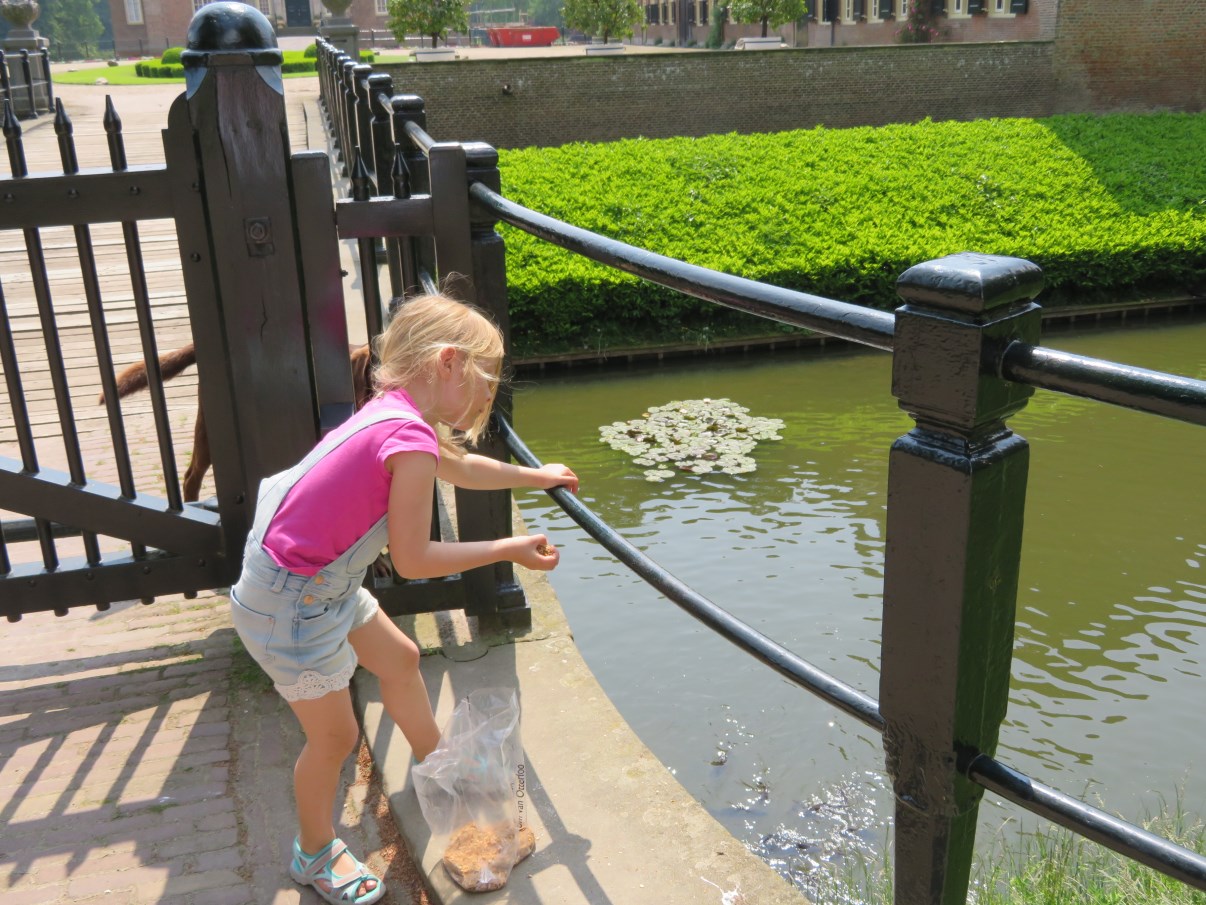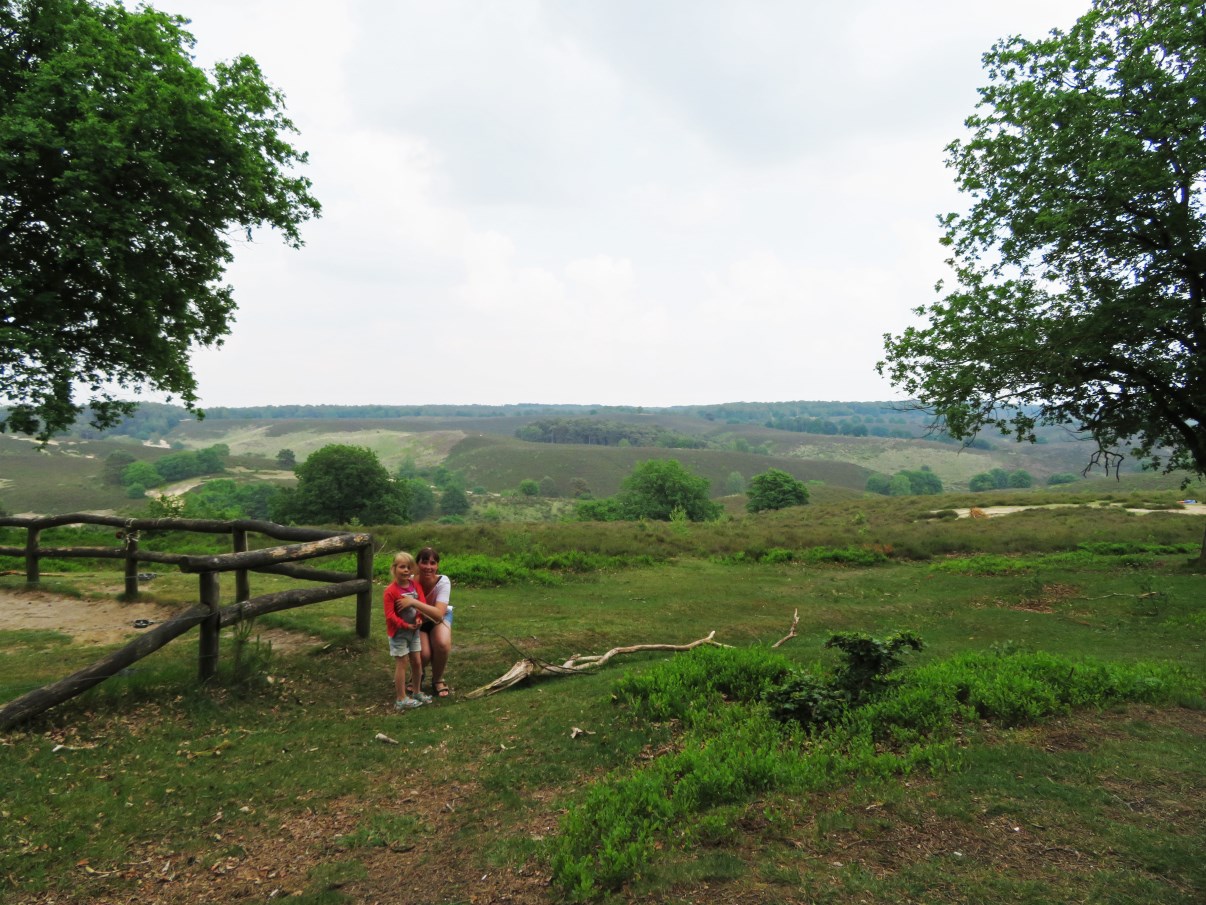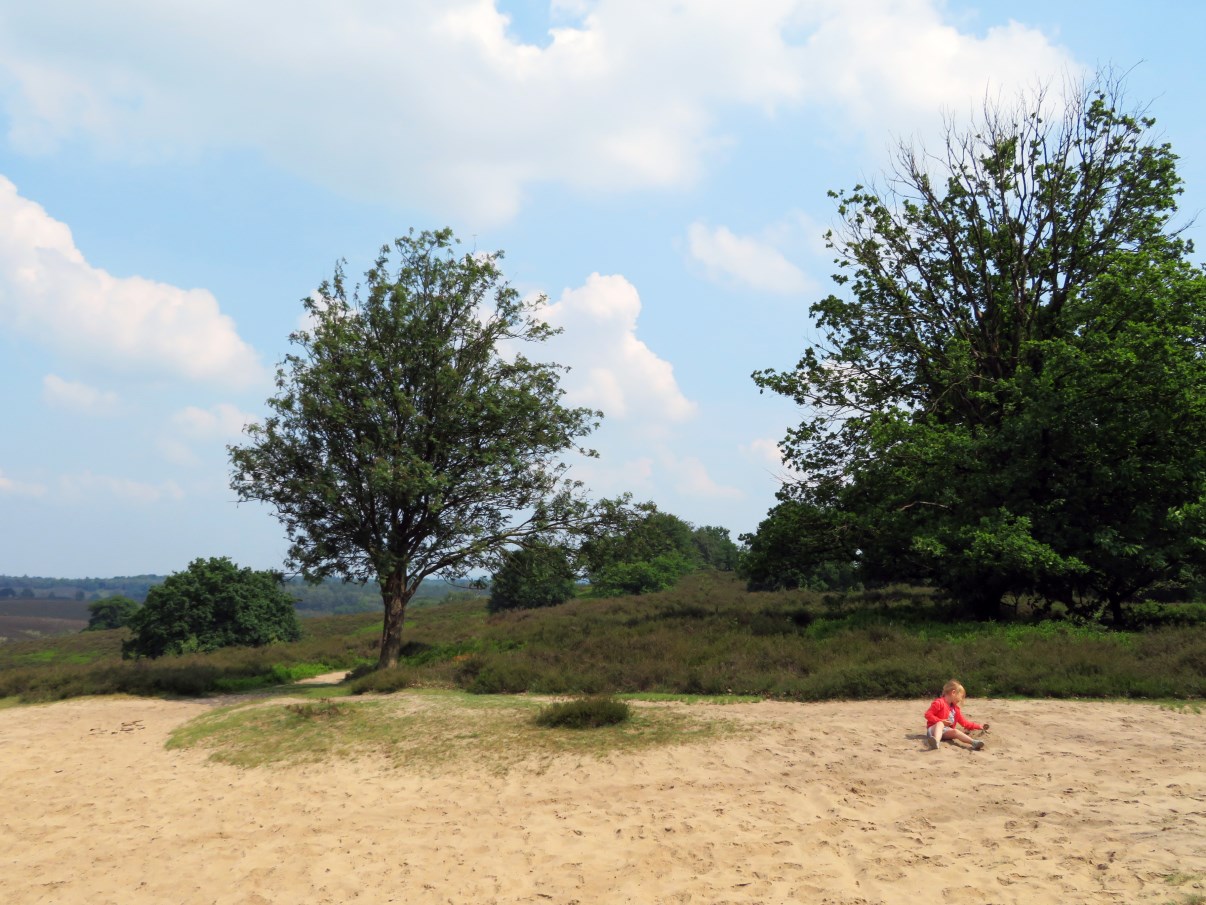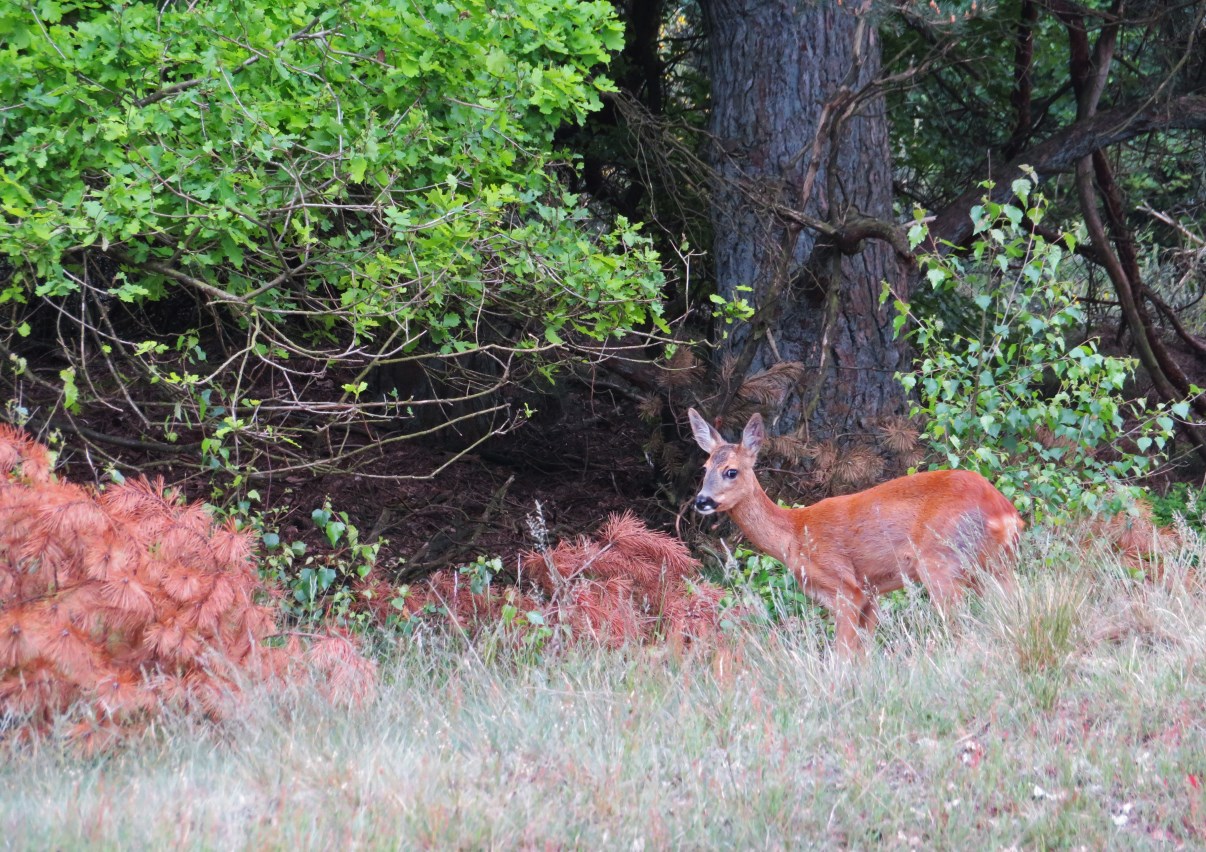 3. Wildlife spotting
Meanwhile, I took the dog through the woods and the heather of the park. The mixed forest was very spacious and quiet. The path also took us along a small, idyllic pond. There were little dung beatles crawling all over the place.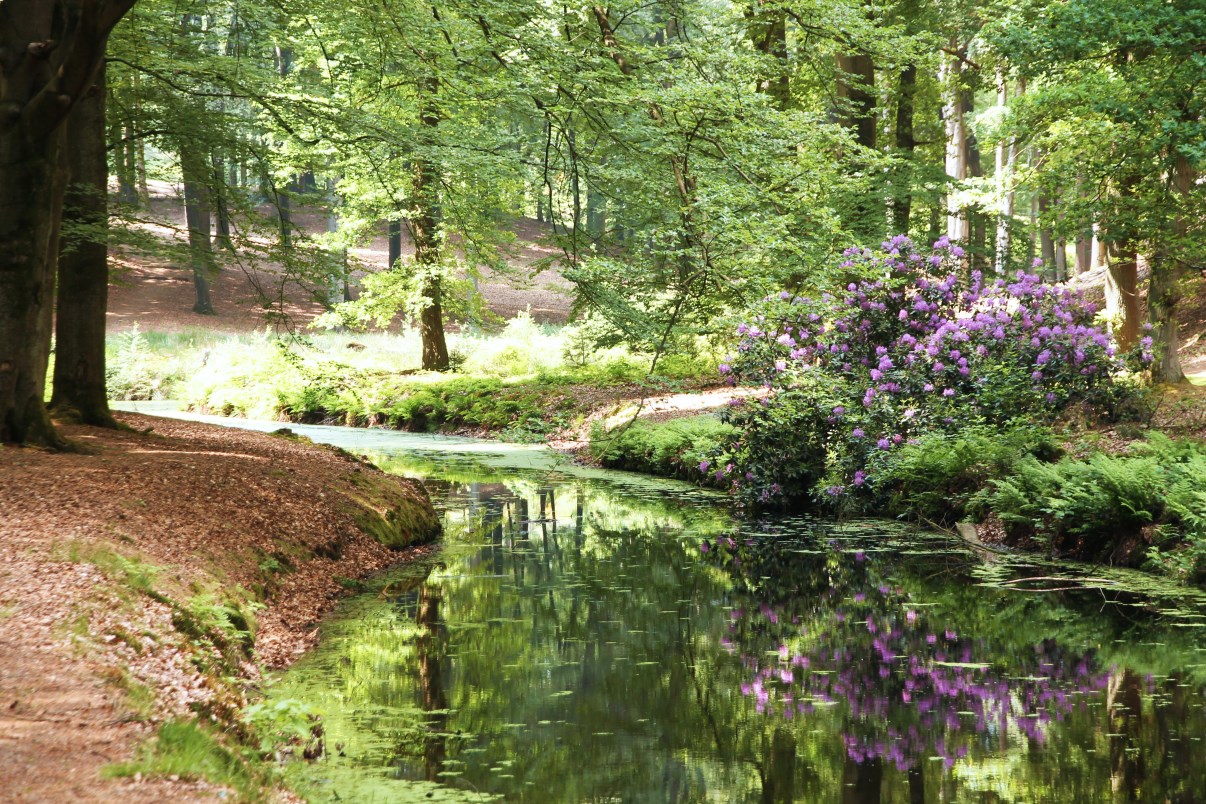 After half an hour or so, we left the woods and walked into the Herikhuizerveld heathland towards the Posbank lookout. A very beautiful spot! I especially liked the variety of colours here, with yellow spots of blooming Common Broom and Common Gorse in between the greyish-green colour of the heather.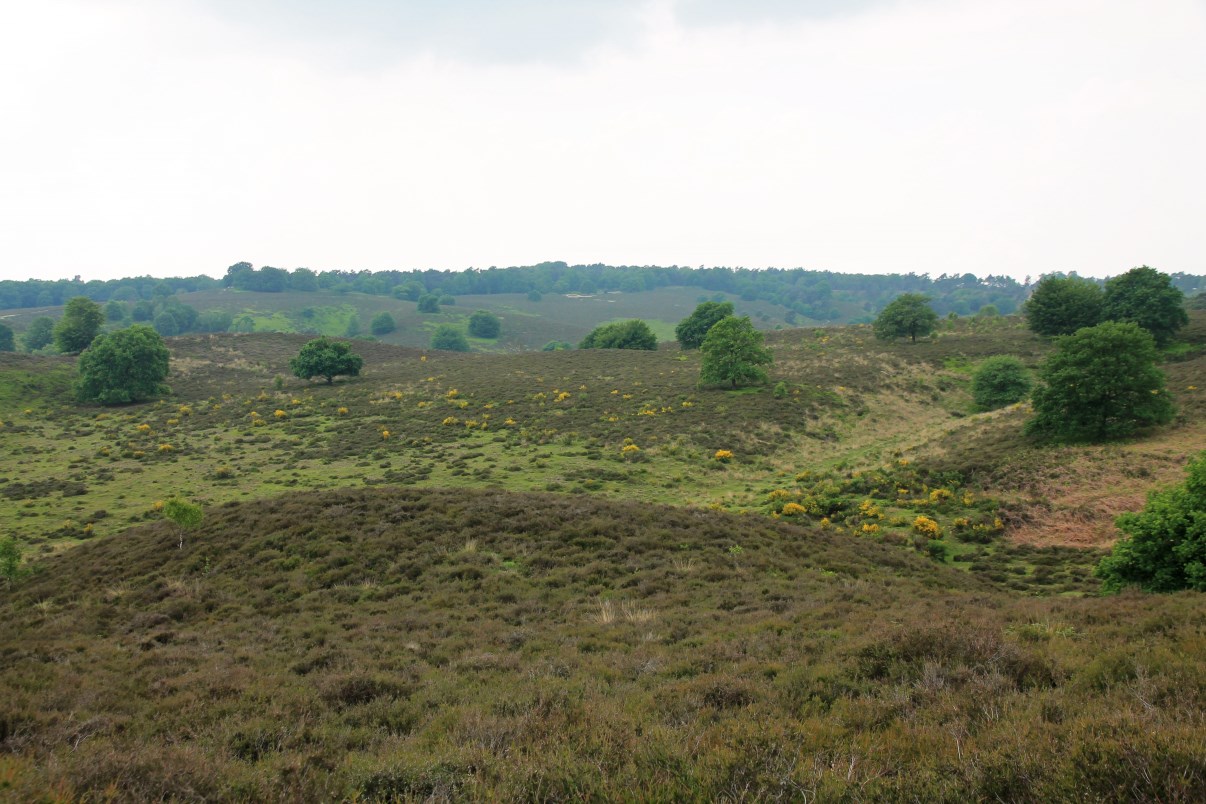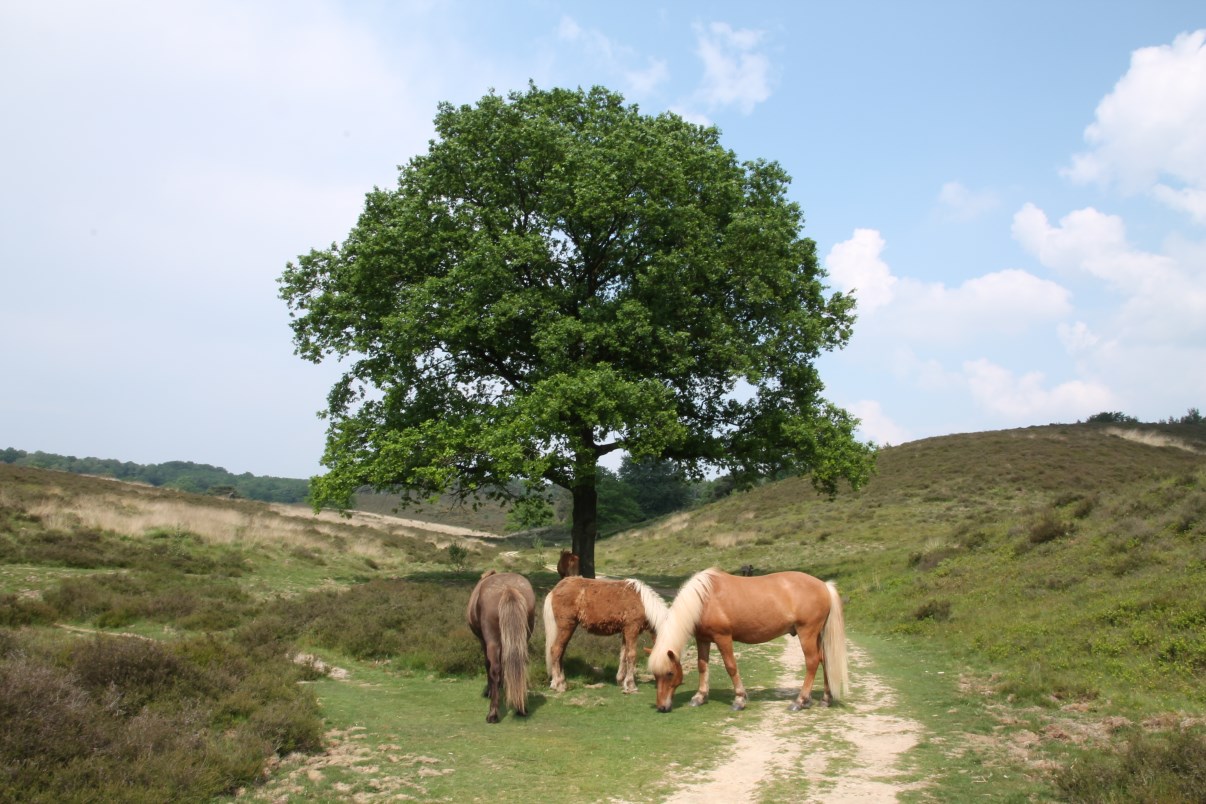 As a biologist, I am always focused on spotting animals, and this place was very rewarding for me in that respect. I spotted a female roe deer foraging just 20m from the path. She noticed me, but wasn't alarmed at all and just kept on nibbling from the bushes. Close to the Posbank I suddenly stood face-to-face with a rather large grass snake (Natrix natrix). I managed to quickly snap a photo before he/she crawled away again. On the same spot I also found a beautiful little sand lizard (Lacerta agilis). In combination with the beautiful landscape, a very well-behaving dog and some very curious horses, this was a superb walk.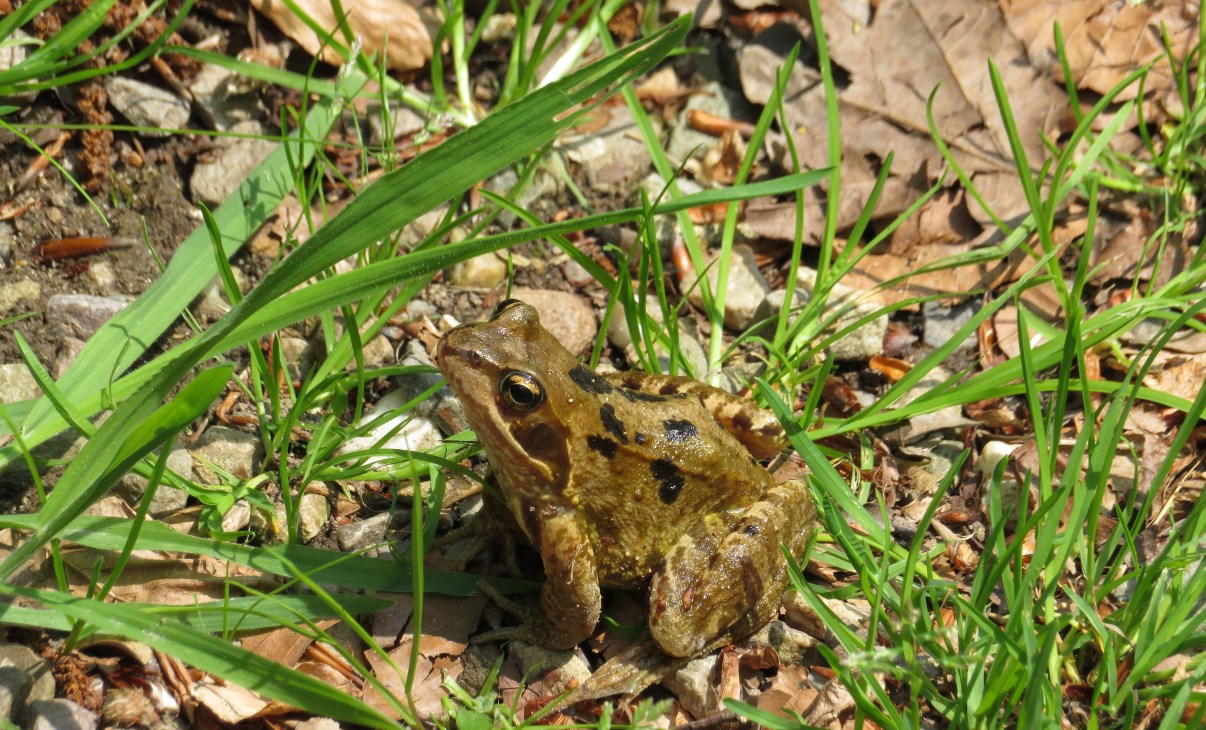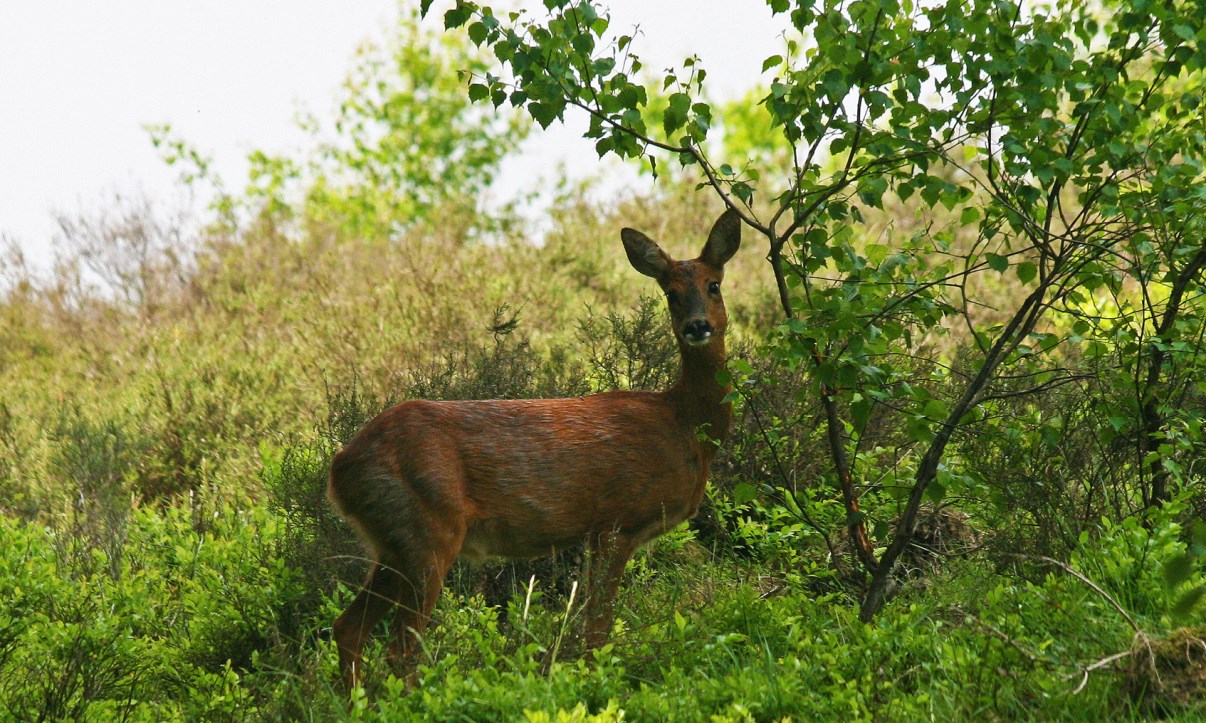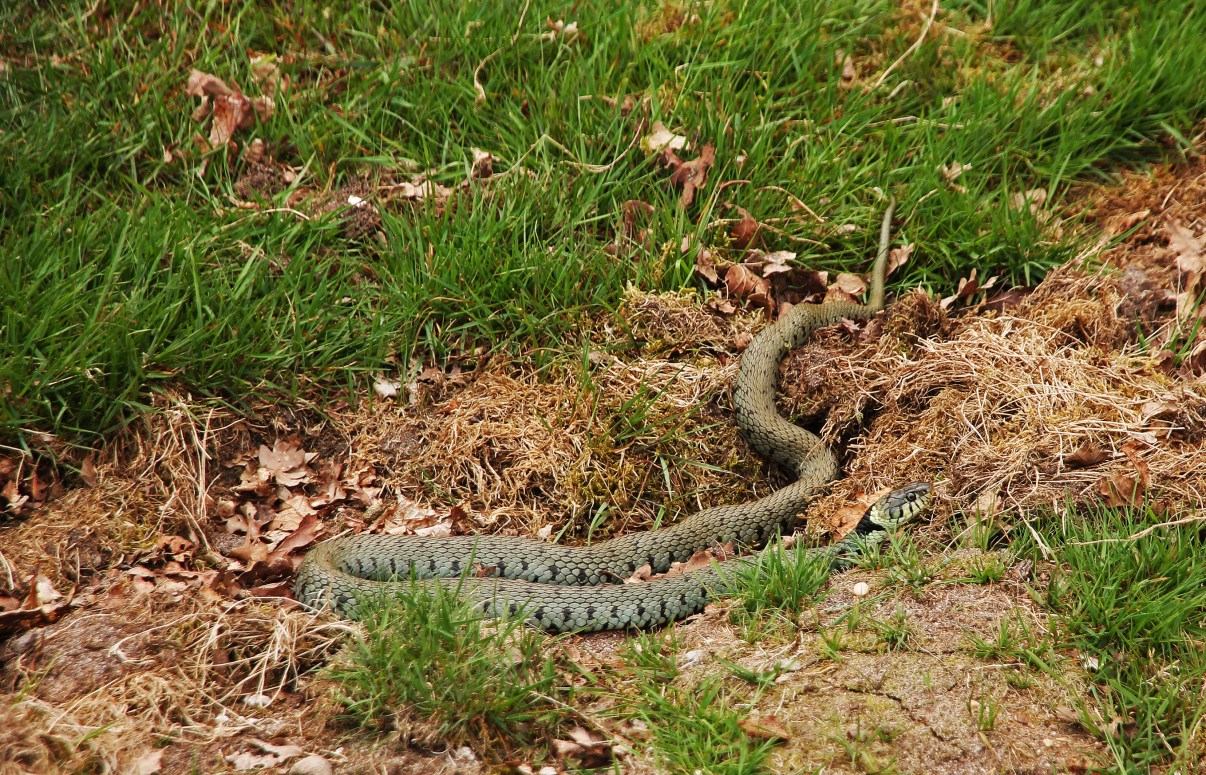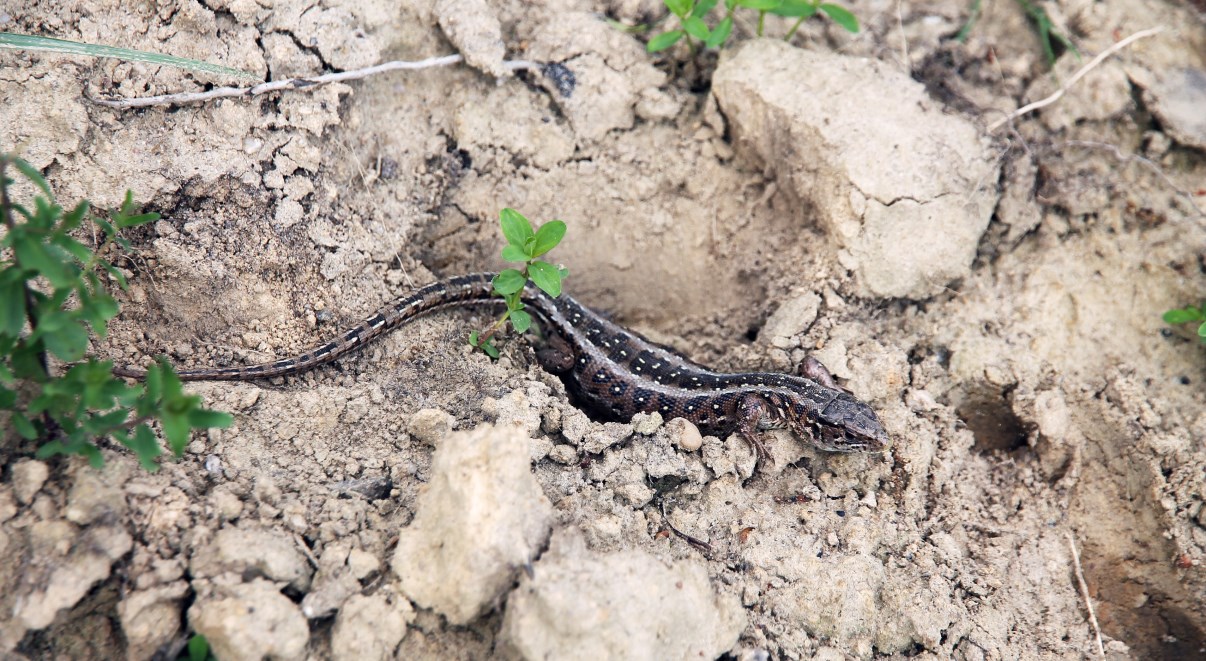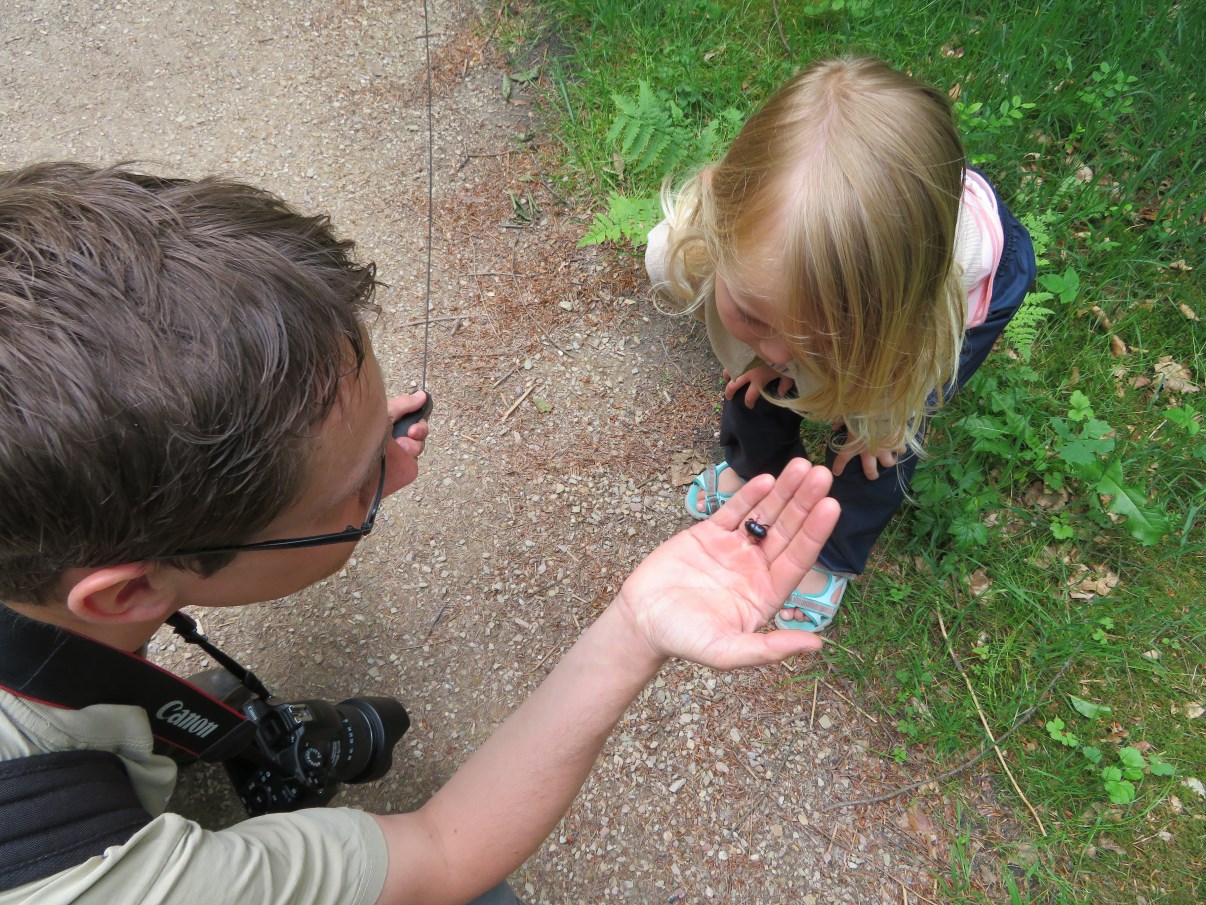 4. Other means of transport.
On day 2 of our Dutch weekend, we went to De Kronkel in the town of Hoog Soeren, where we "rented" a Fjord horse for Febe (€15 per hour). The horse, a "wandering pony" according to their website, was quite big but very sweet and calm as well, and Febe enjoyed every bit of the one-hour horseride through the nearby forest.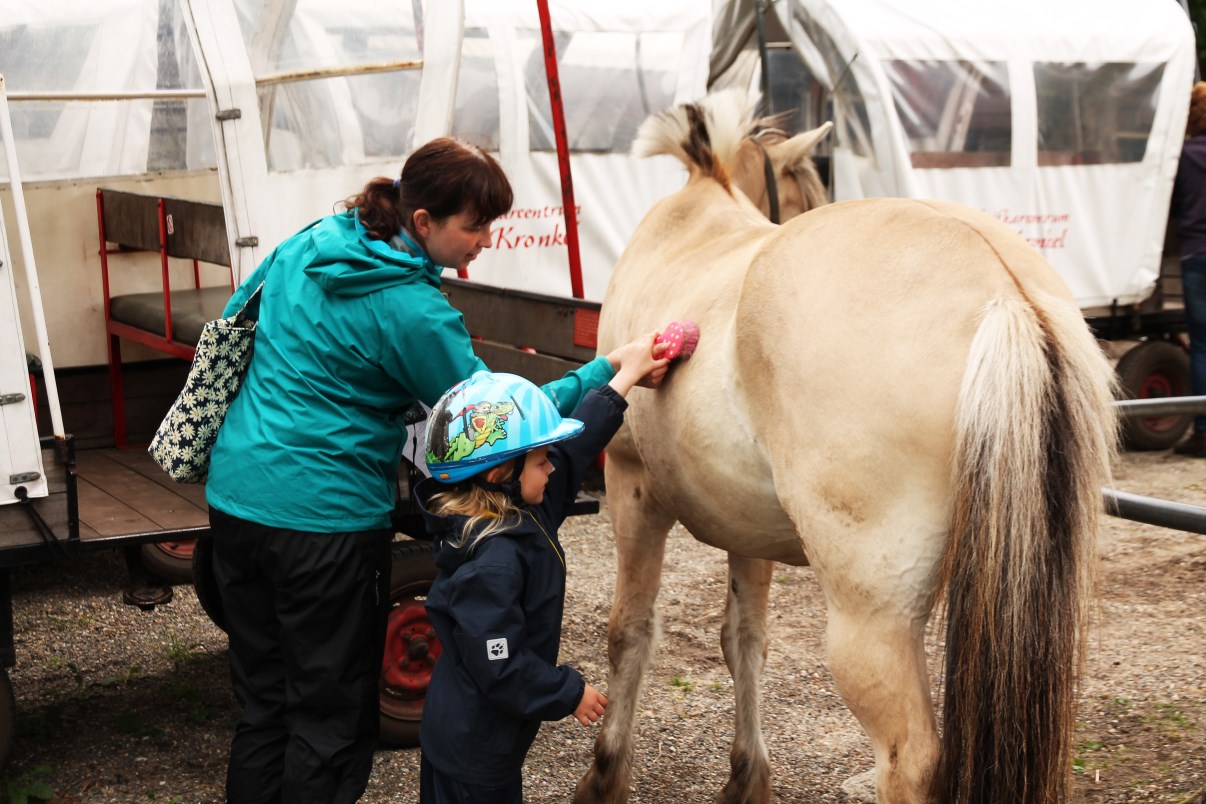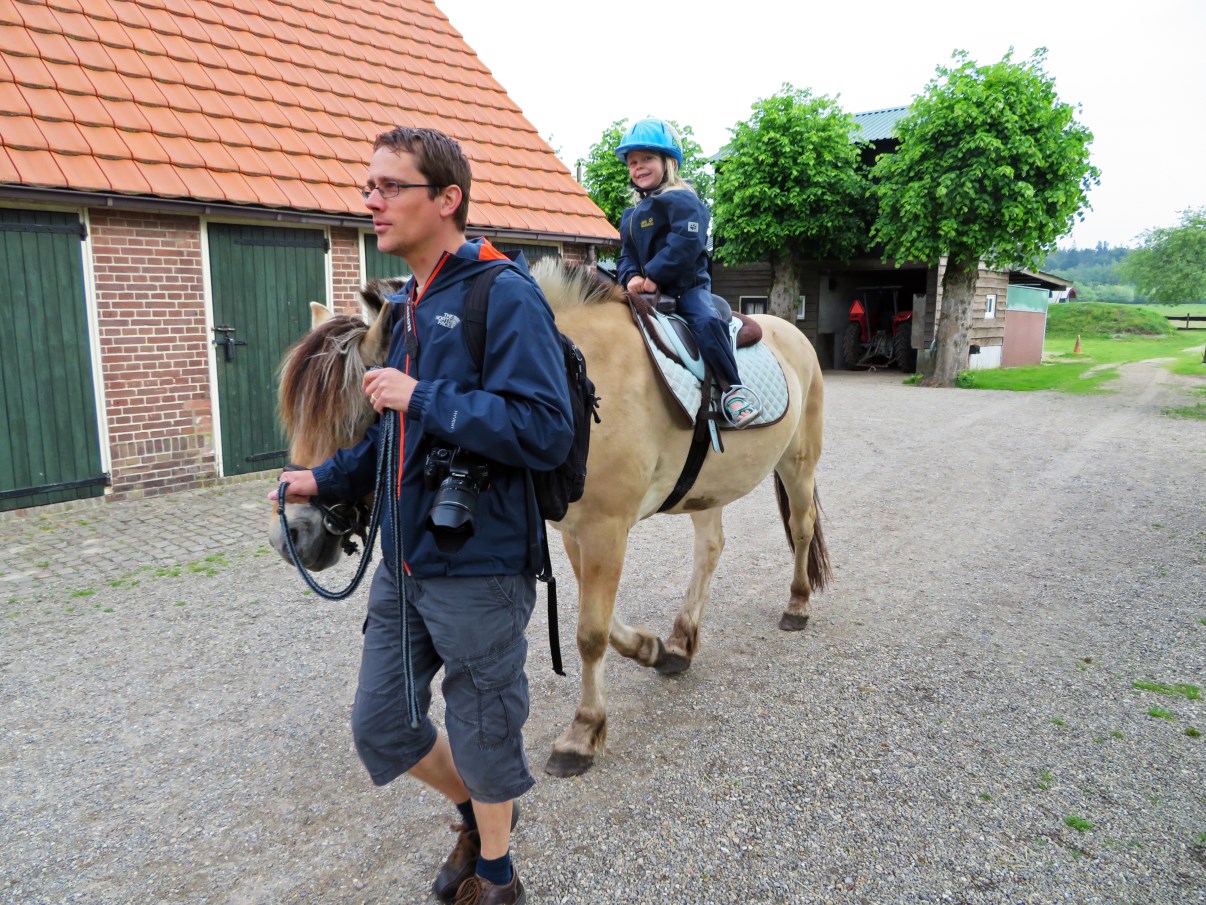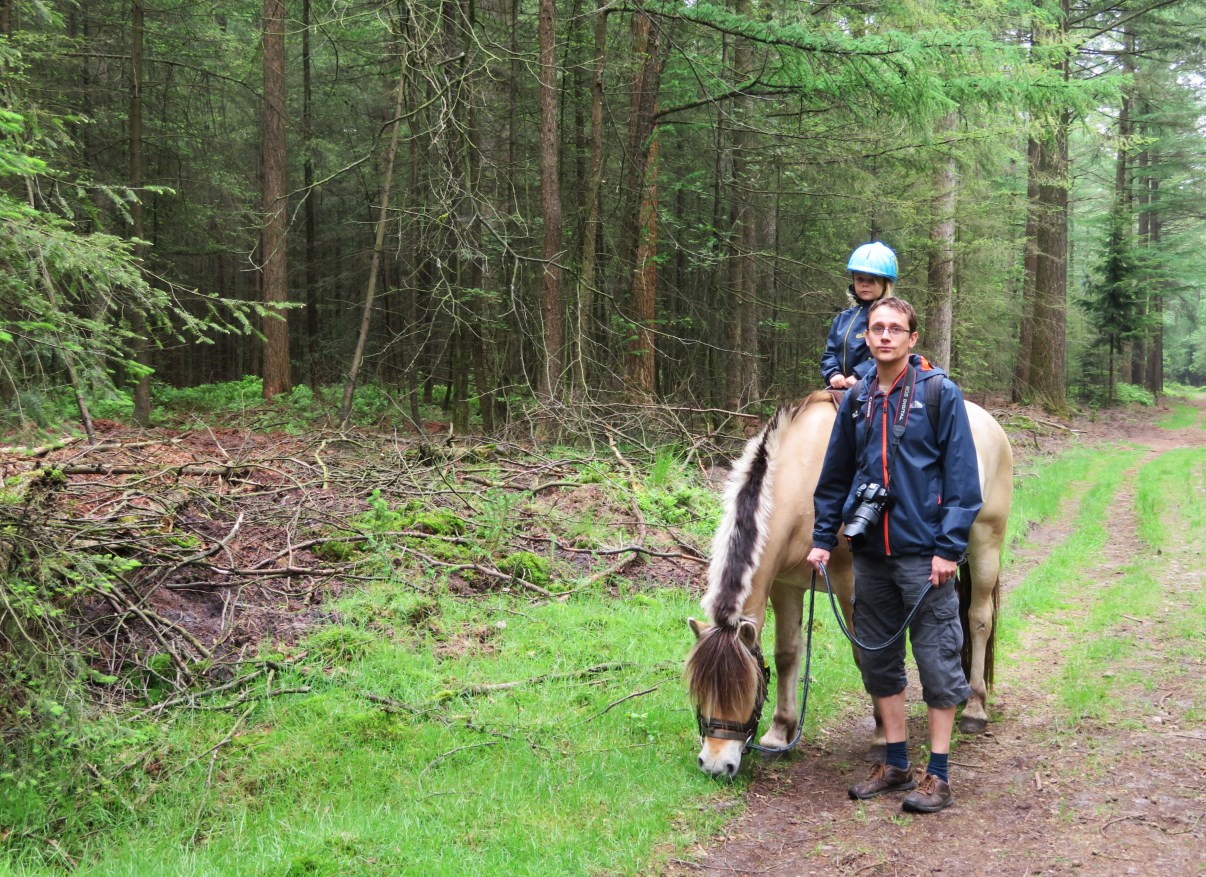 5. Apeldoorn.
Our last stop for the weekend was a visit to Park Berg-en-Bos (literally: mountain-and-forest) in Apeldoorn. It has lots of activities for kids: an open-air playground, a nature trail with red deer and wild boar, a very high lookout tower and a treetop climbing trail (but that wasn't suitable for a 5-year old). The Apenheul Zoo, a zoo focusing on primates, is also located inside the park. We skipped this, because Túrin wasn't allowed inside. I must admit that this park was great for Febe, but it's less interesting for adults.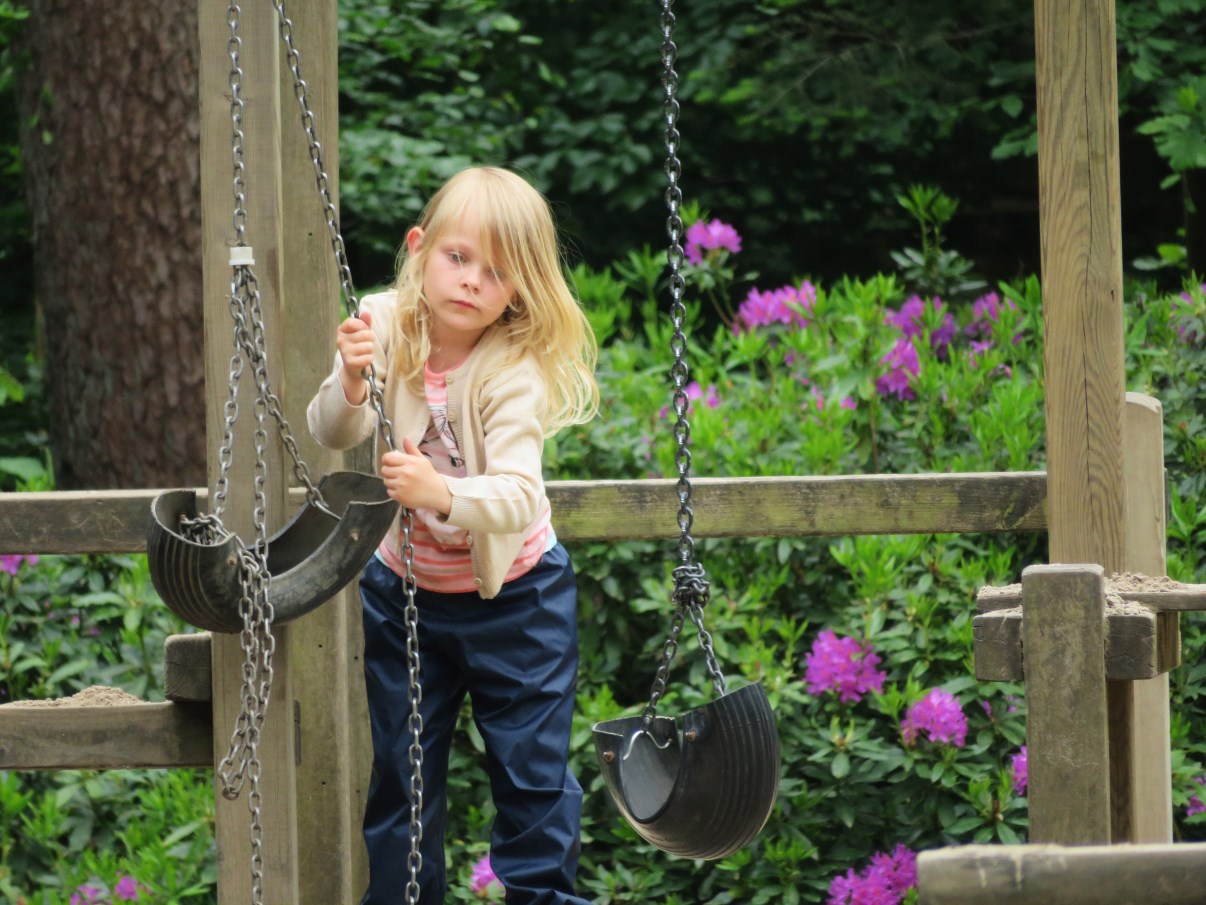 I am not a person that makes spontanuous decisions easily, and I do thank my wife for doing just that. Thanks to her we had a great weekend which our whole family enjoyed, our mental batteries were charged again and we made some new, unforgettable memories. We certainly will come back here, because it's not so far for us and there is so much more to see and to experience in the Veluwe: De Hoge Veluwe NP, Burgers' Zoo, Kröller-Müller Art Museum… And we still want to see those red deer and wild boar someday!