In terms of different types of landscapes, Israel is a pretty diverse country. You have the lovely beaches and dunes in the west, the green and mountainous areas in north and the Negev Desert in the south, with a number of intermediates in between. In fact, Israel is surrounded by three large bodies of water: the Mediterranean, the Dead Sea and the Red Sea, which all contribute to this diversity. Surely, Israel is a great country for nature-lovers and landscape-enthusiasts. Add the possibility of a multi-day city trip in the capital (or Tel Aviv for those who like their cities more modern) plus a multitude of impressive archaeological sites and you can see that Israel might have something on offer for each type of traveler.
When we visited the country in the spring of 2018, we based ourselves in Even Yehuda, close to our friends in Tel Aviv. Because Israel is such a small country, we were able to reach the north and far east of the country within 2 hours driving or so (although not taking into account those annoying traffic jams around Tel Aviv and Jerusalem). Reaching the heart of the Negev from our home in the north was a bit more difficult, but we were able to experience a touch of the desert at Ein Gedi, a nature reserve in the West Bank area, i.e. near the Dead Sea.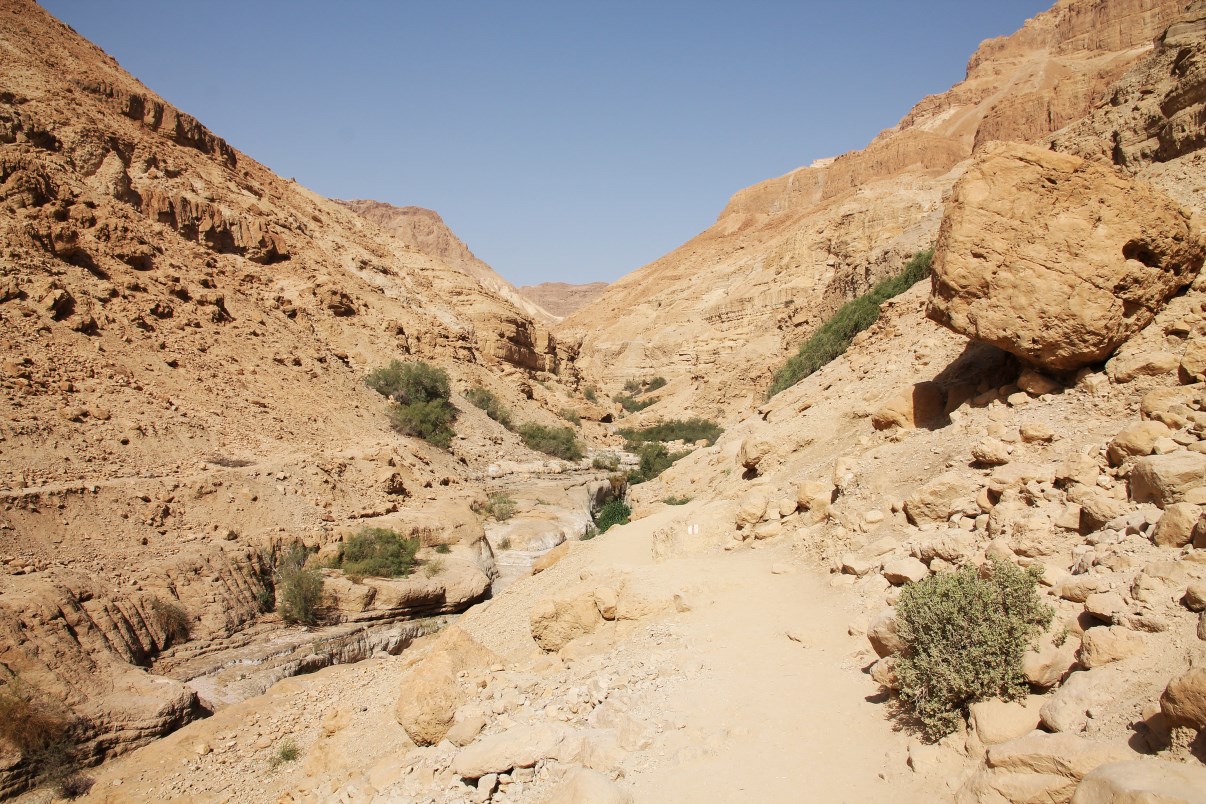 A perfect day trip from Tel Aviv (even easier when you are staying in Jerusalem), and easily combined with a splash into the Dead Sea, Ein Gedi offers a number of well-marked trails inside the two valleys around which the nature reserve has been established: Wadi David and Wadi Arugot. The area is part of the Judean Desert (and not the Negev) and it can become very hot inside the two narrow valleys, which both are flanked by steep slopes (make sure you take enough water with you when you go for a walk here).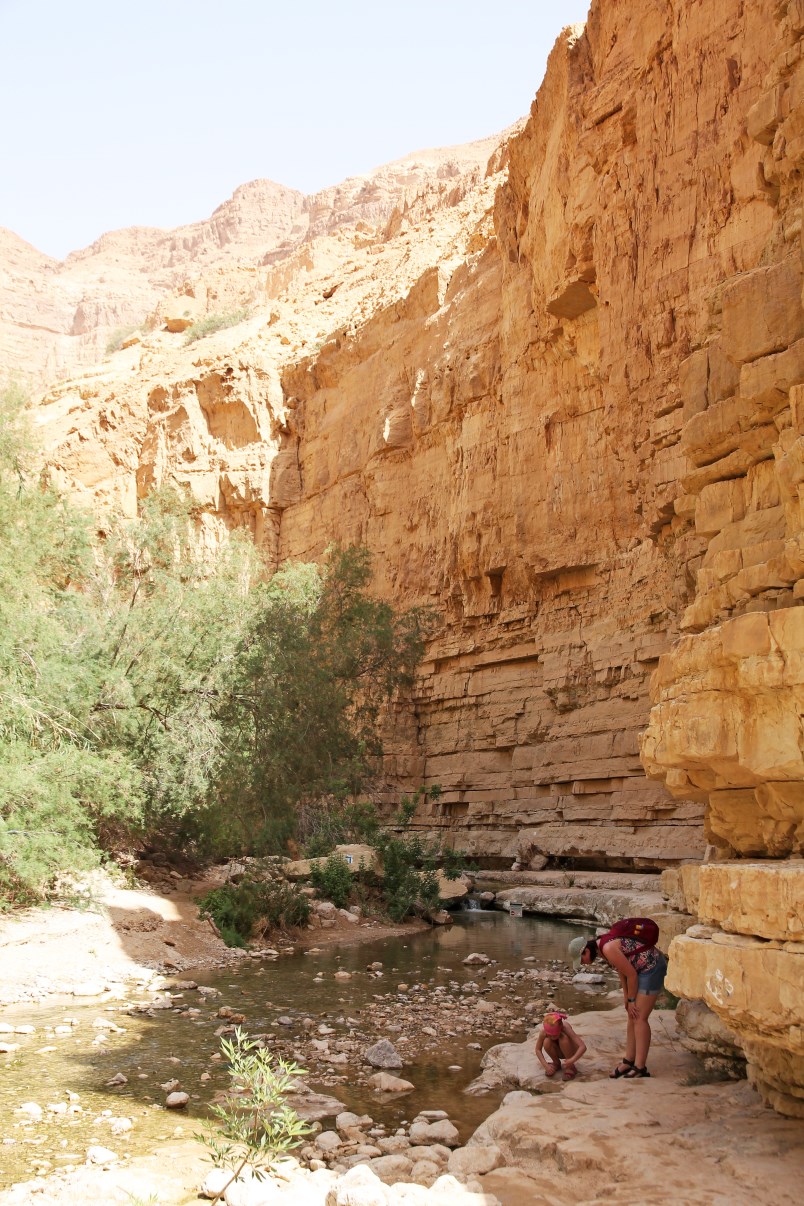 The Ein Gedi landscape is characterized by an elevation difference of about 600m, from 400m below sea level (Dead Sea) to 200m above sea level (Judean Desert plateau). Its peculiar topography and the combination of an arid desert climate with freshwater springs that run through the reserve makes Ein Gedi a unique place that is home to a variety of plants and animals, including Nubian Ibex and Rock Hyrax.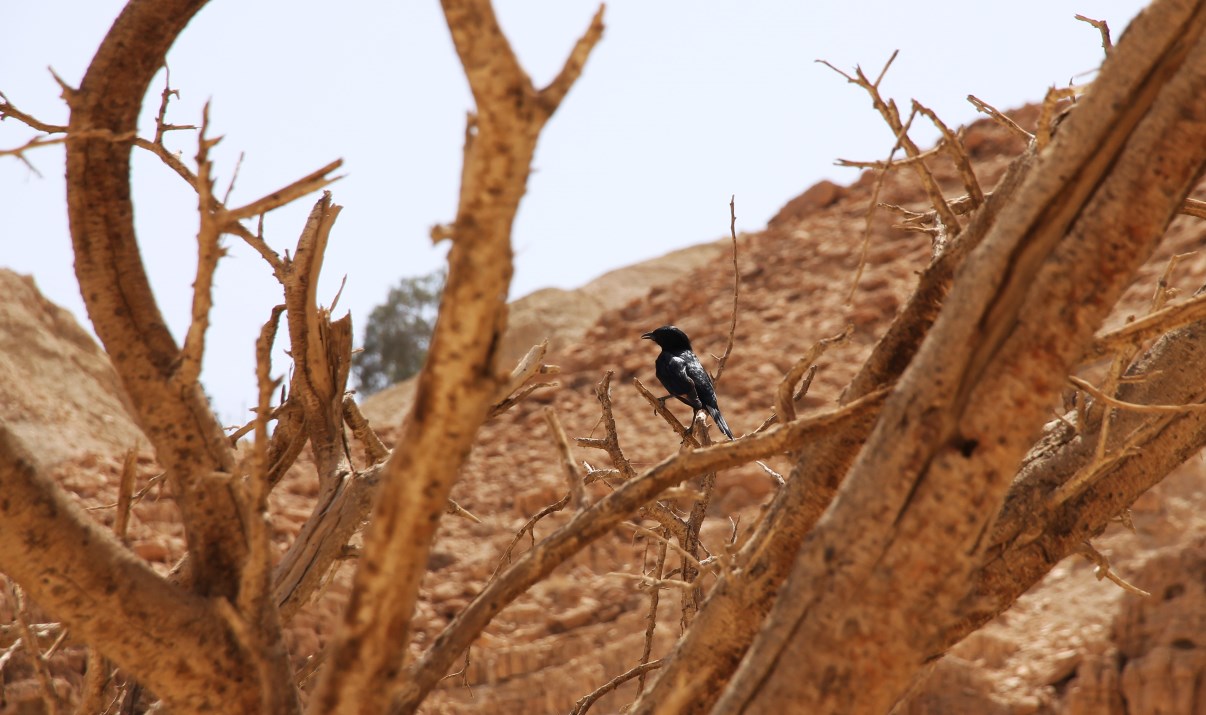 Since we were traveling with our 8-year old daughter, we decided to follow the short Wadi Arugot walk up to the "Hidden waterfall" (indicated as a red dashed line on the map you receive at the entrance). This walk doesn't include any steep climbs and it is easier to cope with the heat when you are wading through the Arugot stream most of the time. The walk takes about 2-3 hours to complete. We drove up to the parking lot at the Wadi Arugot ticket office (entrance fee = 27 shekel for adults (6.5 euro) and 14 shekel (3.5 euro) for kids), where we realized we would not be alone on this walk (although it was still quite early: 10 am). In the end the number of people that crossed our path during the hike was unexpectedly limited, except when we arrived at the waterfall and were joined by a very large and noisy group of teenagers. This was unfortunate since we always try to look out for wildlife on such walks, which wasn't possible anymore after their arrival because of their loud clamour… In our opinion, such behaviour is unacceptable in a nature reserve and supervisors of such groups should be given strict guidelines at the entrance.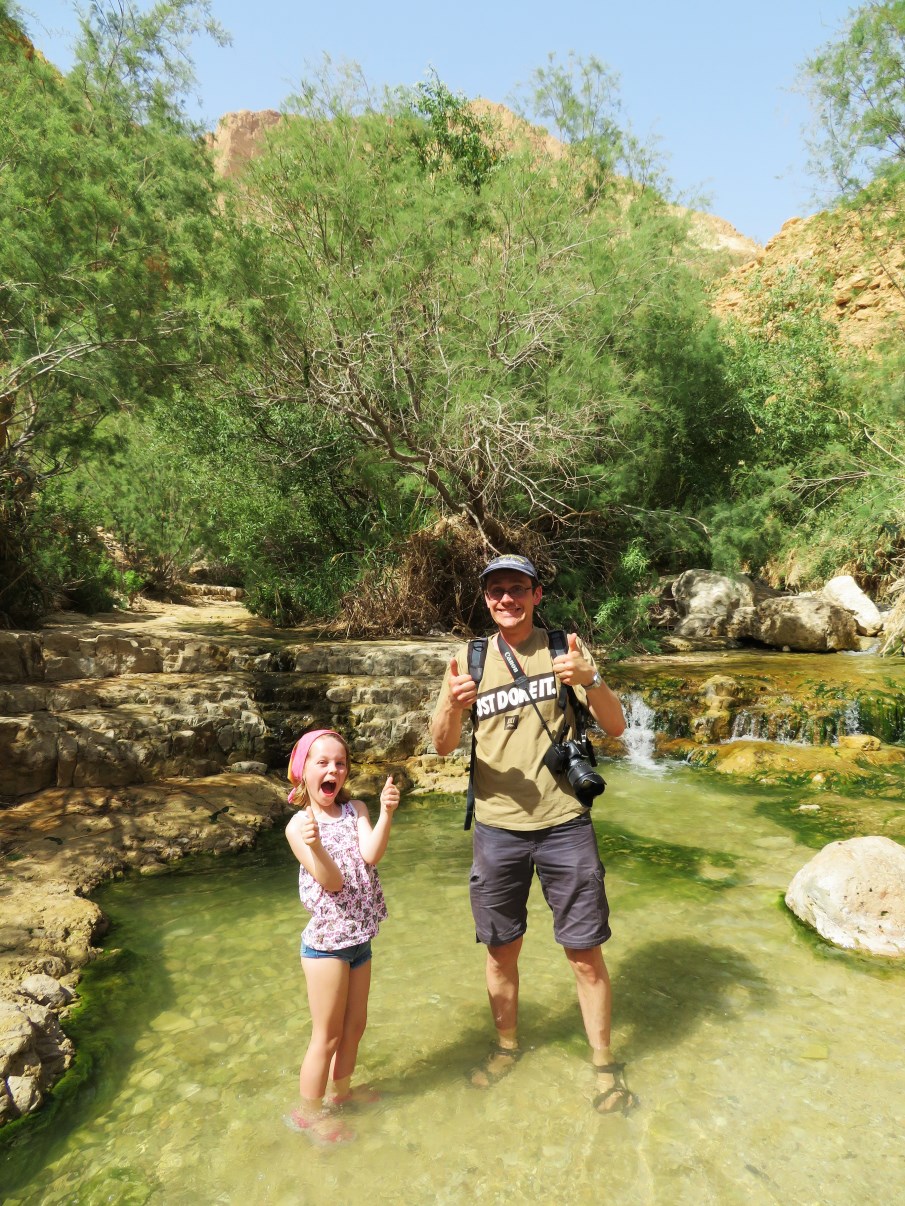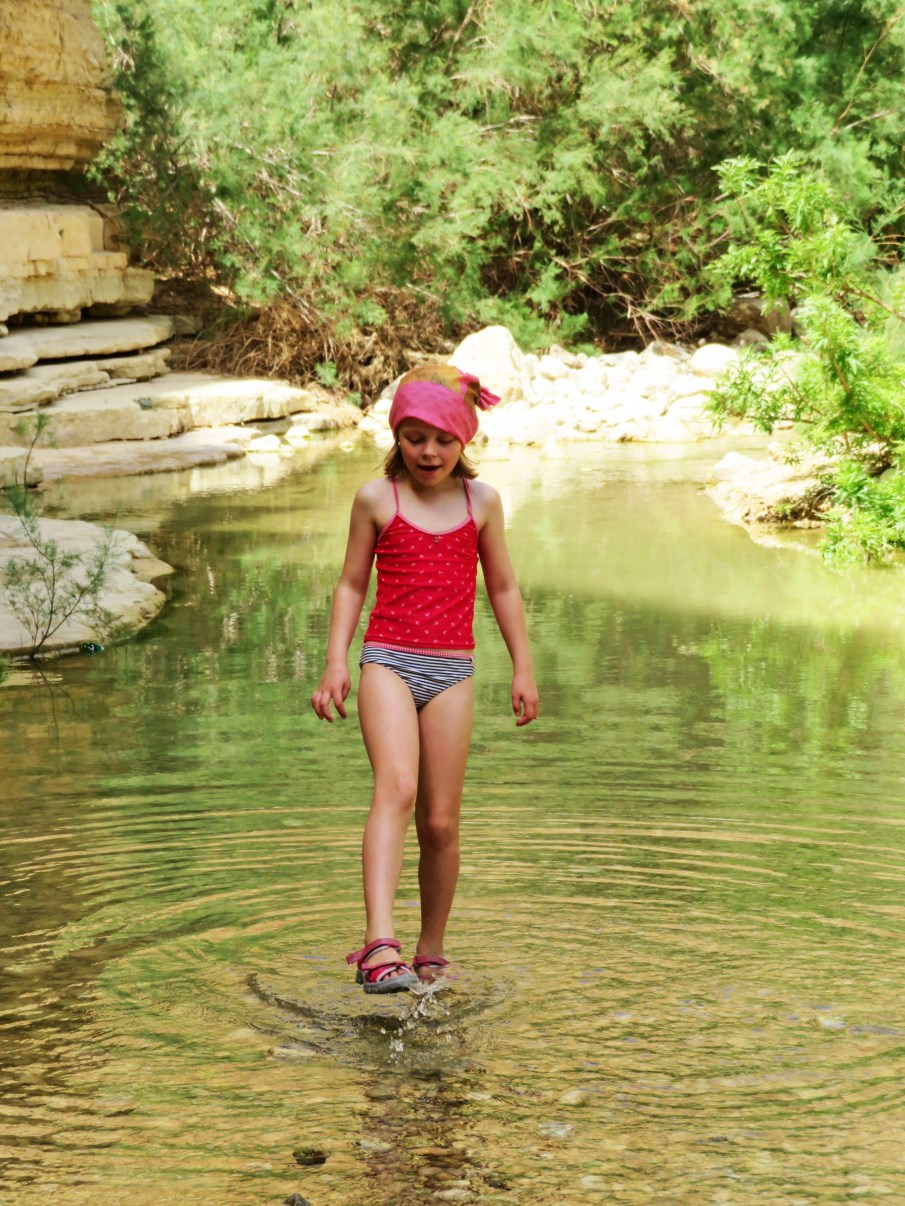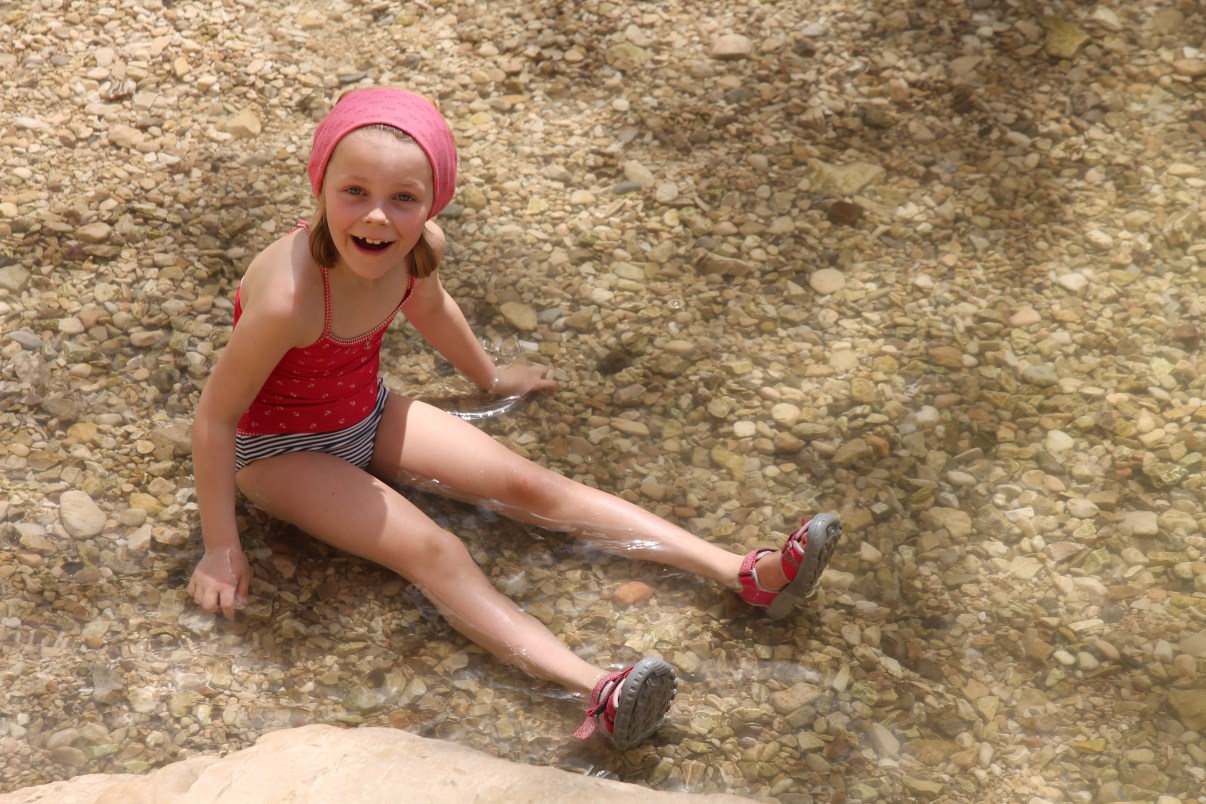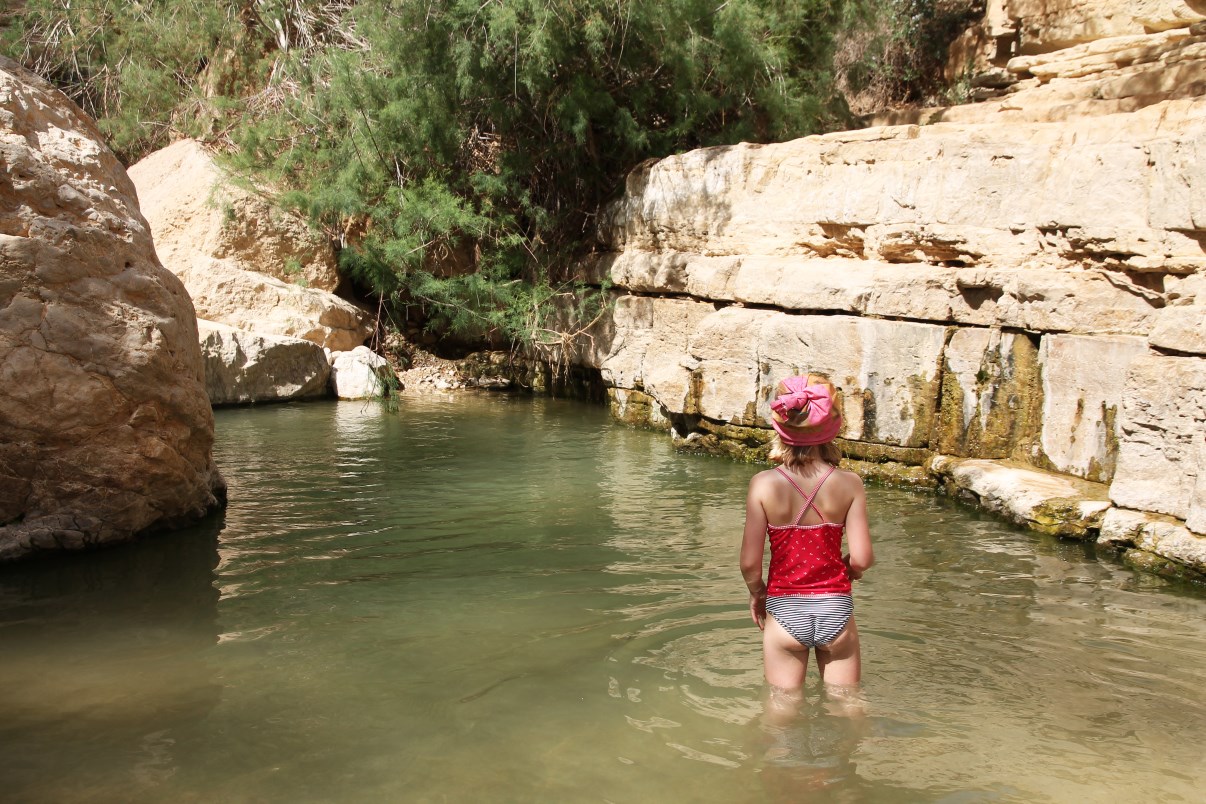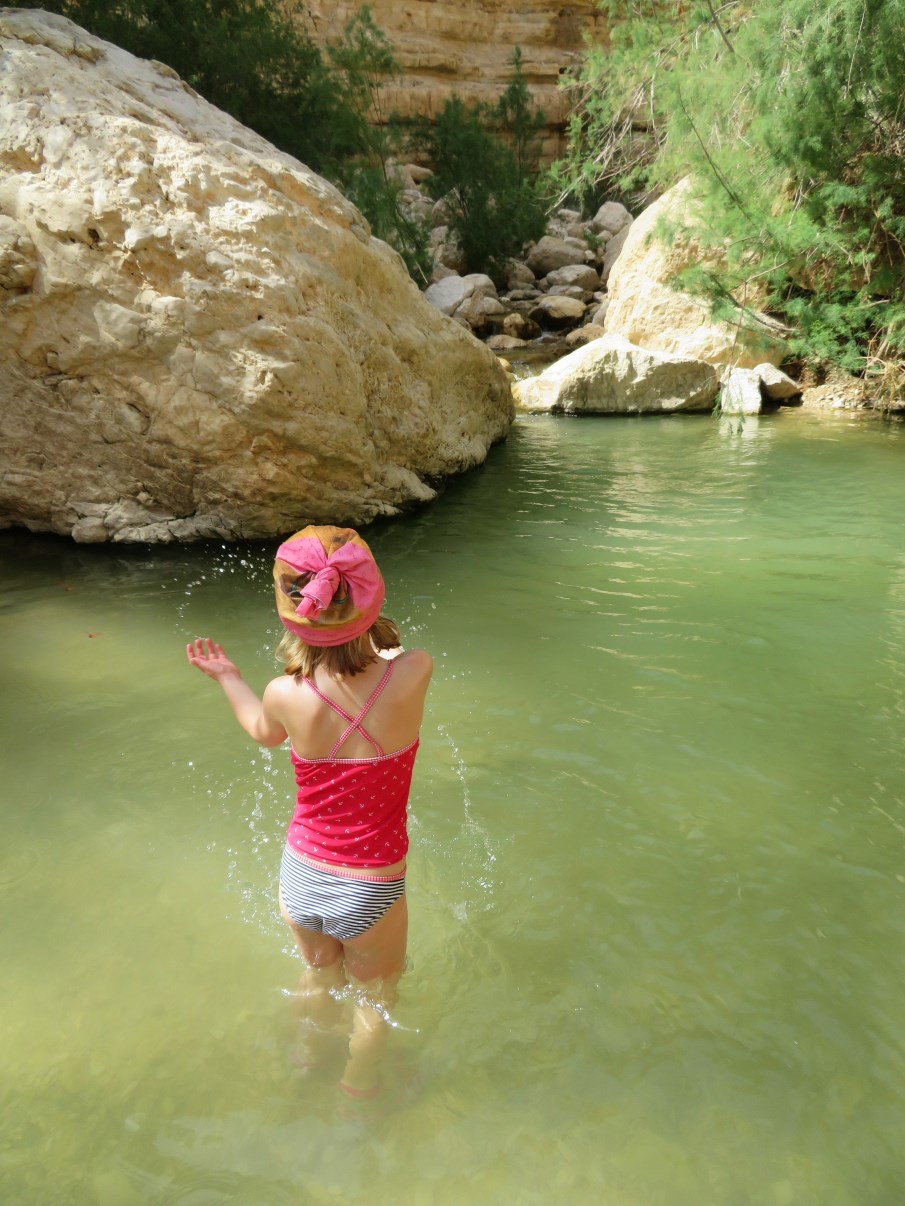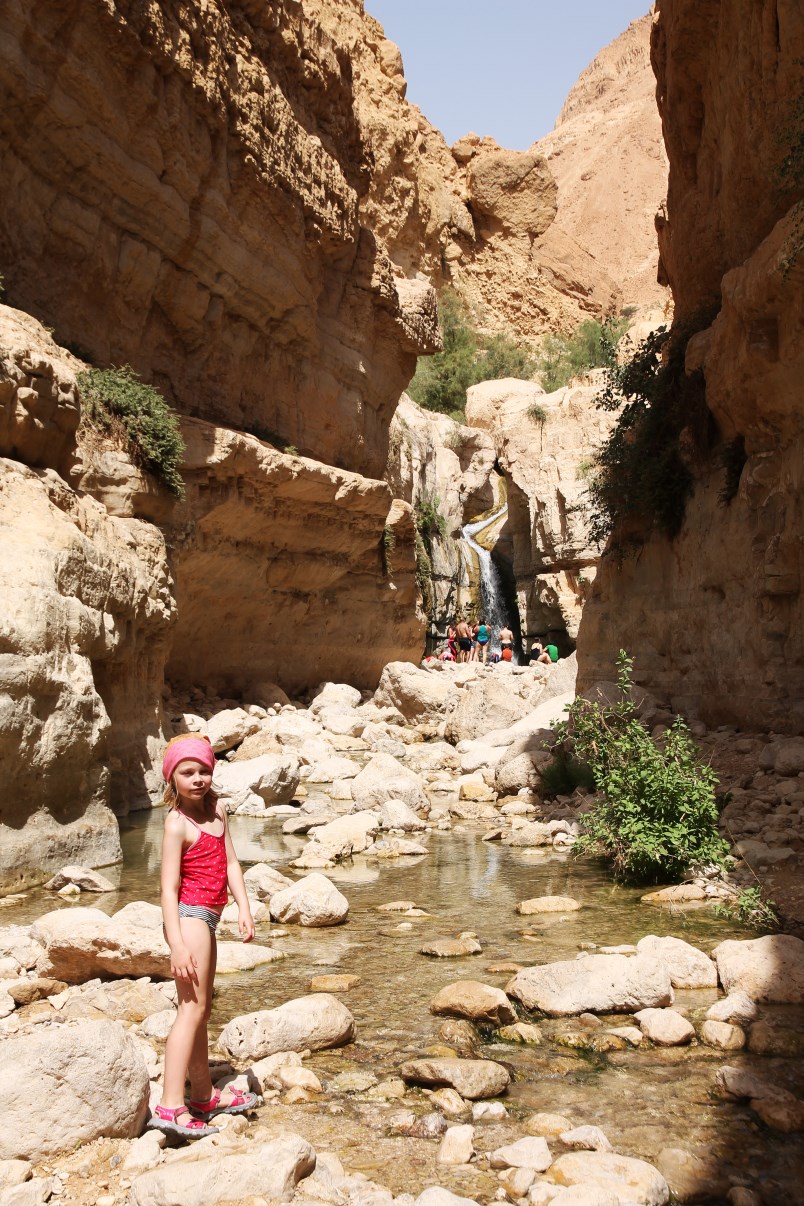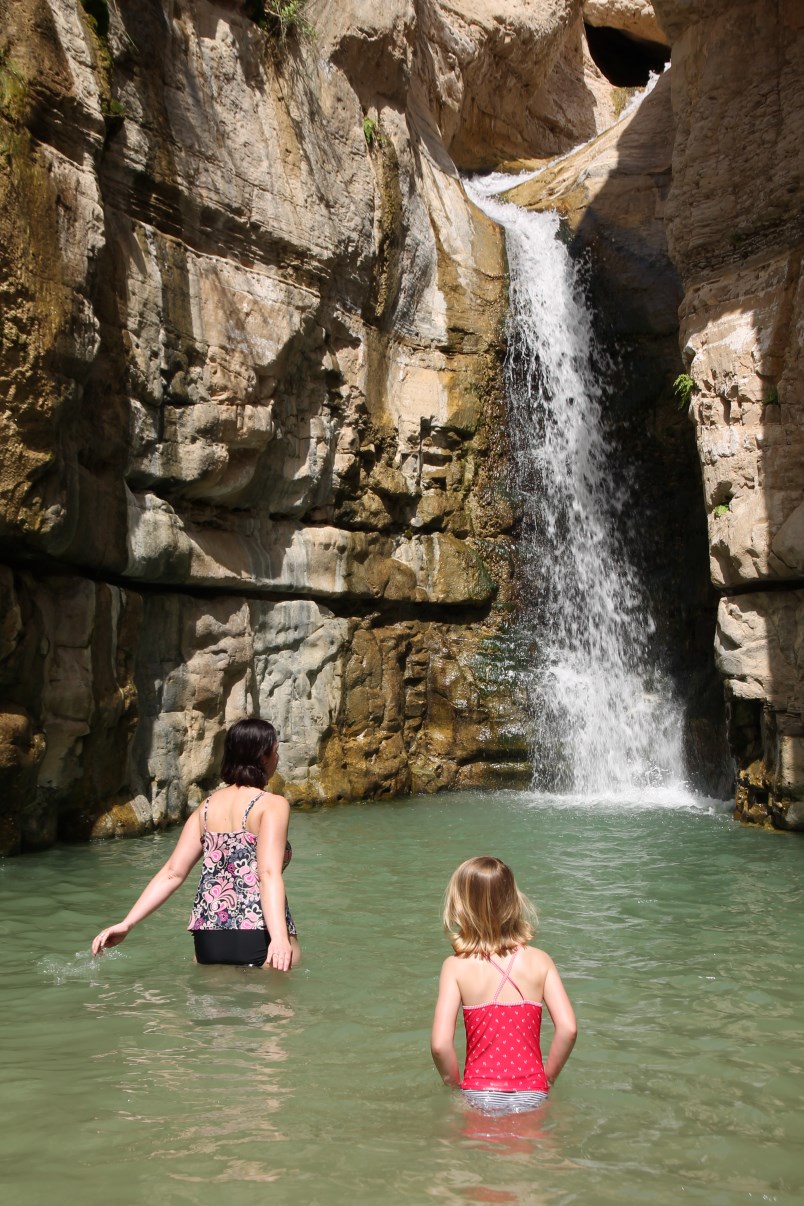 On a brighter note, the walk itself was relaxed (yet adventurous) and the surroundings breathtaking. Febe really enjoyed wading through the river and climbing on the rocks like a little ibex and to be honest, so did both parents 🙂 Since we only tried out the red trail, we are unable to compare it with the other trails, but the experience was unforgettable and a certain highlight of our travels through Israel. So we can honestly say: if you go to Ein Gedi, certainly go for the Wadi Arugot trail!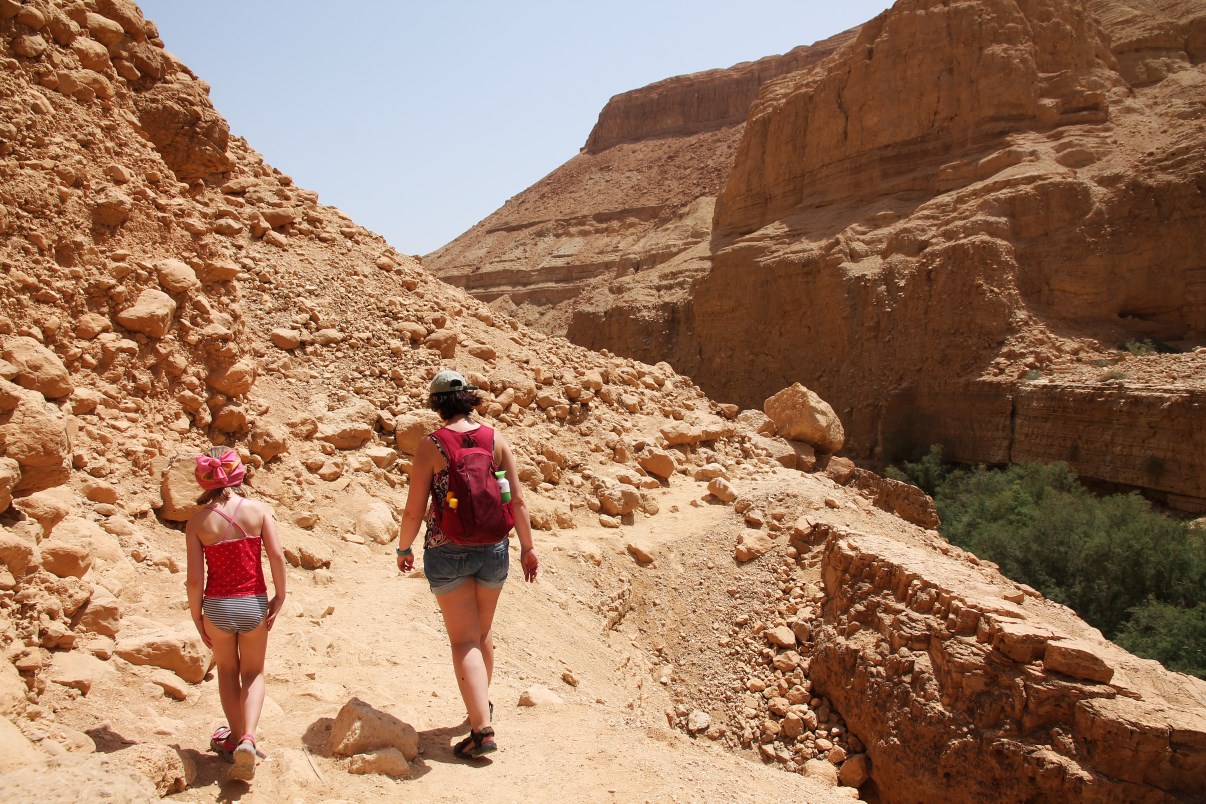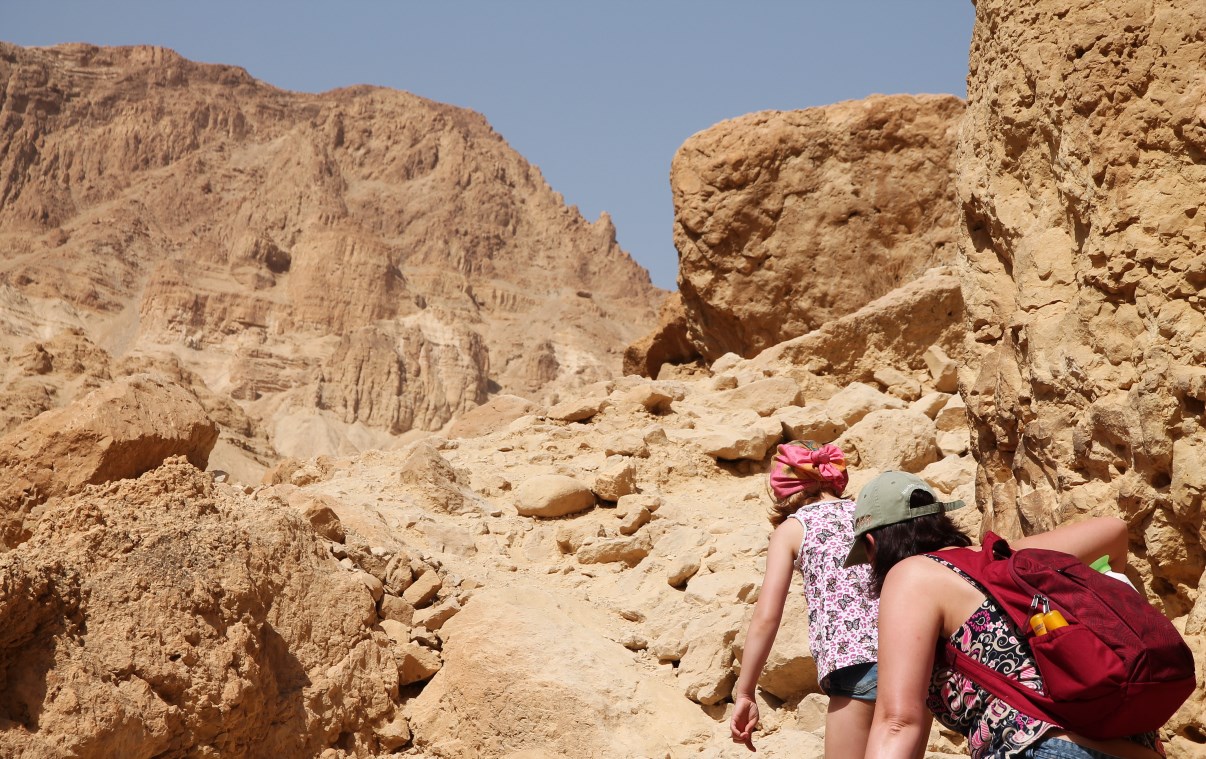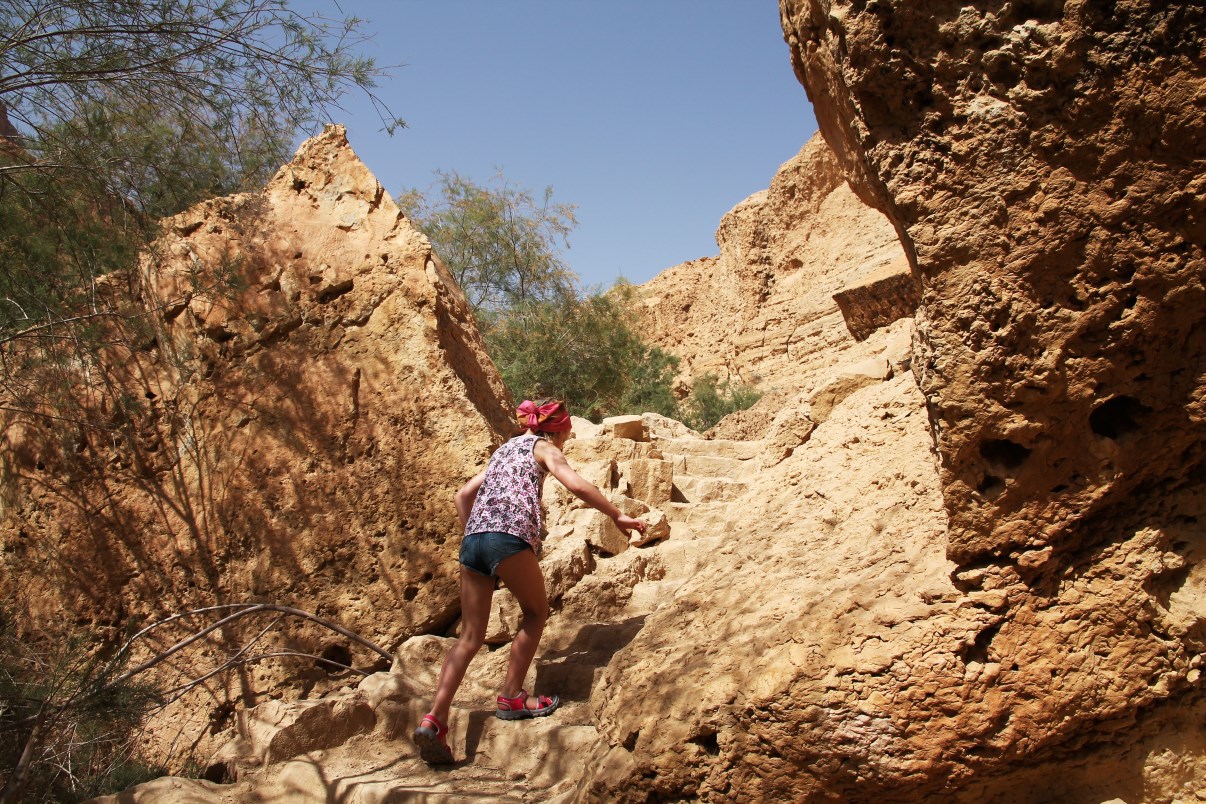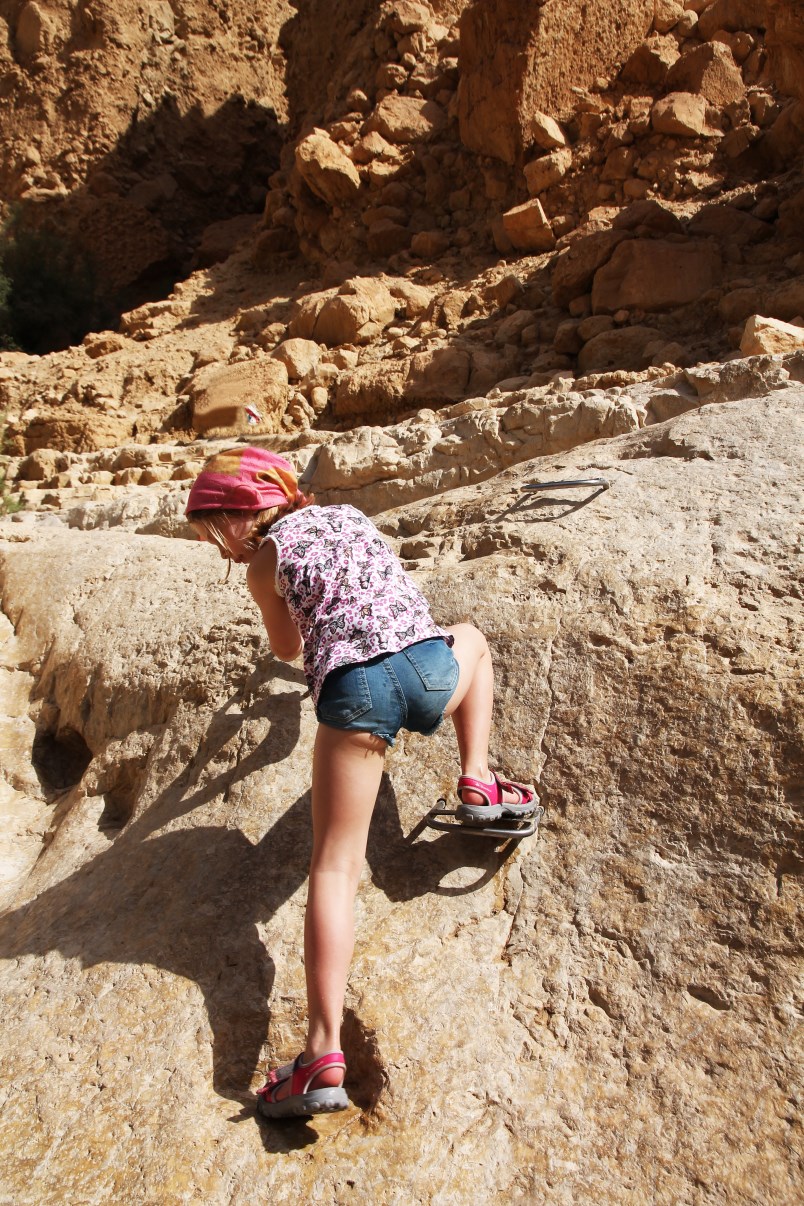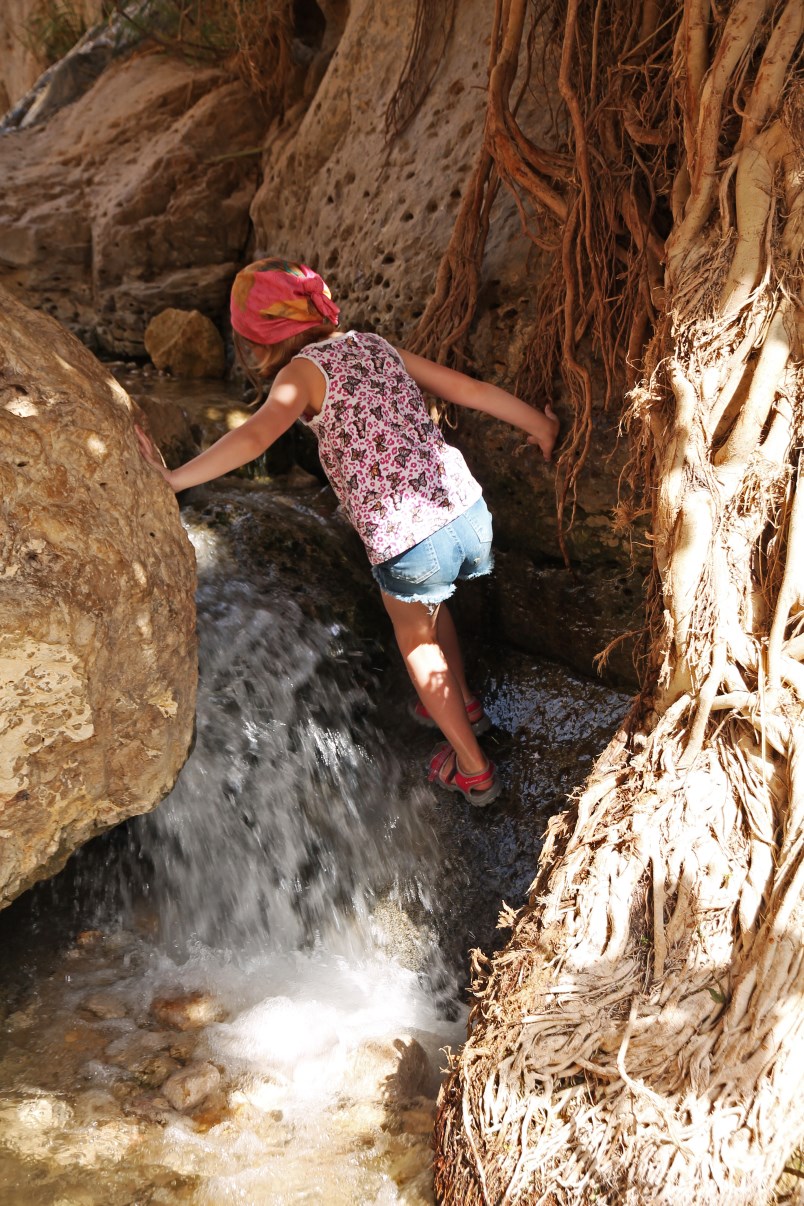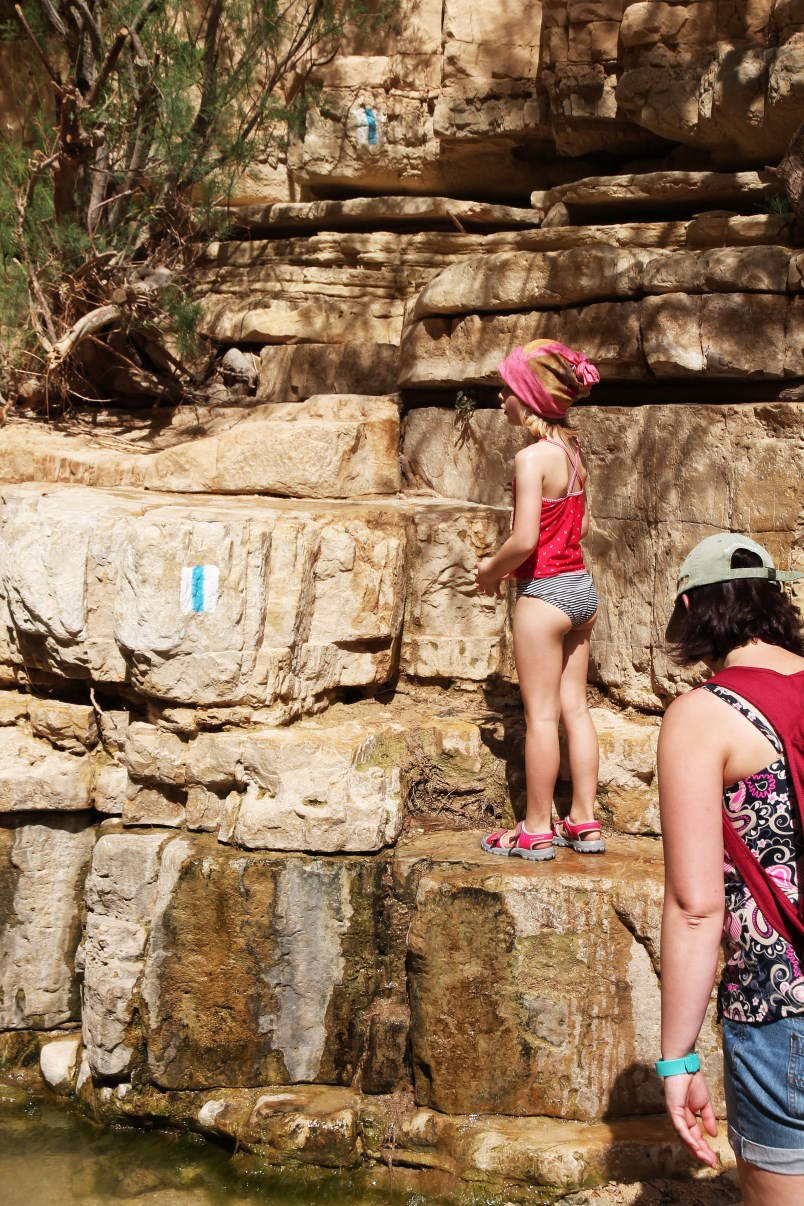 I can't say we saw a lot of animals during our hike, except for a few Tristram's starlings and lots of insects close to the water. We heard a few frogs but could only find their tadpoles. However, when we drove back towards the Dead Sea road via the main entrance, we suddenly came across a large herd of Nubian Ibex: a group of females with their kids.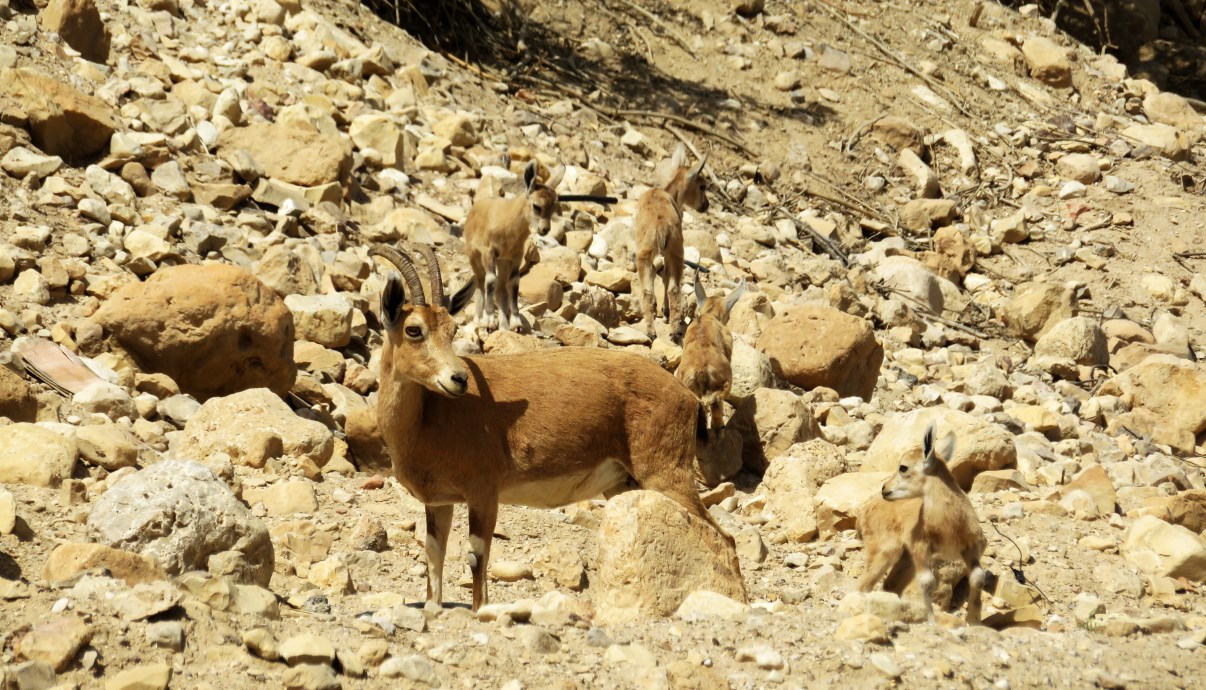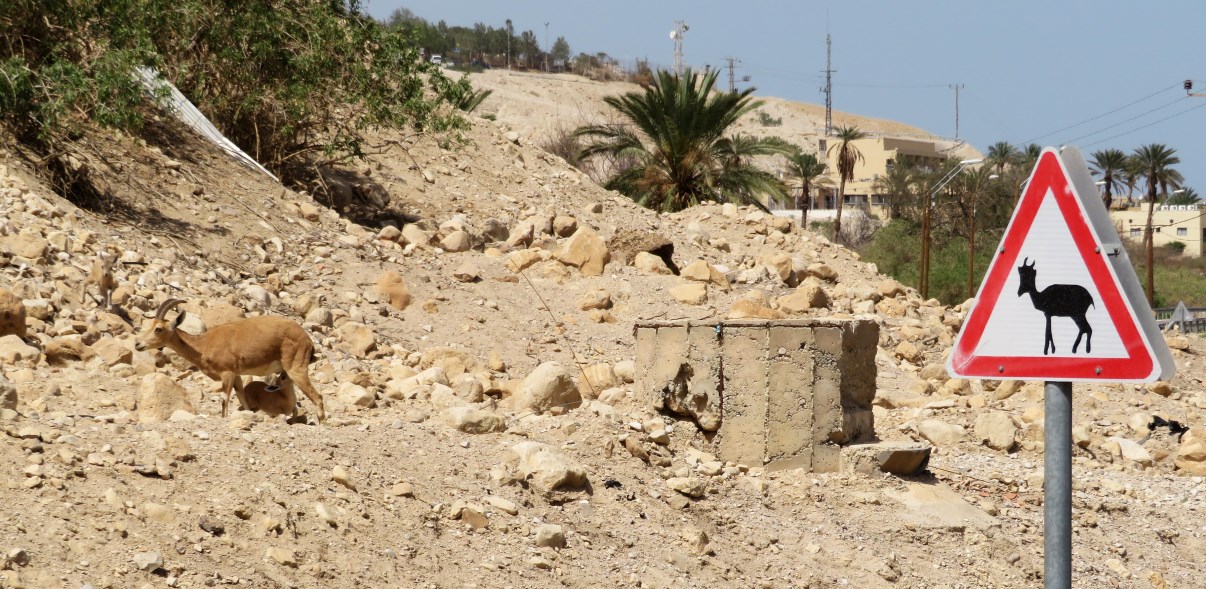 Like I said before, a visit to Ein Gedi can easily be combined with a number of other highlights in the area, such as the Dead Sea, Masada and the Qumran caves. We decided to go for a "swim" in the Dead Sea and you can read all about how we survived this salty adventure here.