…according to our experiences, that is. Only 30 km away from its more touristy neighbour, Lake Bled, Lake Bohinj is much more than only a swim-inviting waterbody surrounded by picturesque Alpine mountains. It's a popular spot with locals, whether they come for a refreshing swim or a (probably exhausting) climb up the slopes of the mountains. The largest glacial lake of Slovenia lies in the heart of the Triglav National Park, the only national park of the country. The highest peak in the Julian Alps, Mount Triglav, is located in the centre of the park and is a national icon. It can even be found on the flag of Slovenia! The Triglav NP area has a lot to offer, and it's worth visiting for all types of traveller. We arrived in Ribčev Laz, at the eastern tip of the lake, with our five-year-old in the backseat, our bikes attached to the trunk and lots of anticipation in our minds.
There is a large parking area on Stara Fužina road, which is where we started our journey.
What follows is a (pretty long) list of all things we did and everything we recommend you to do, based on our experiences. Lake Bohinj really is a must-see, must-do, must-experience…
1. Go to church!
So I start with something we didn't do, simply because we only realised afterwards that the church of Ribčev Laz was worth a visit. This 13th-century church, dedicated to St. John the Baptist, is part Romanesque, part Gothic, and with a Baroque bell tower. Its interior is richly decorated with frescoes from different time periods, the oldest dating back to the 14th century. The façade of the building has a large painted image of St Christopher, the patron Saint of travellers. Another church in the vicinity, the Holy Spirit Church, is from the 16th century and stands near the southern edge of the lake.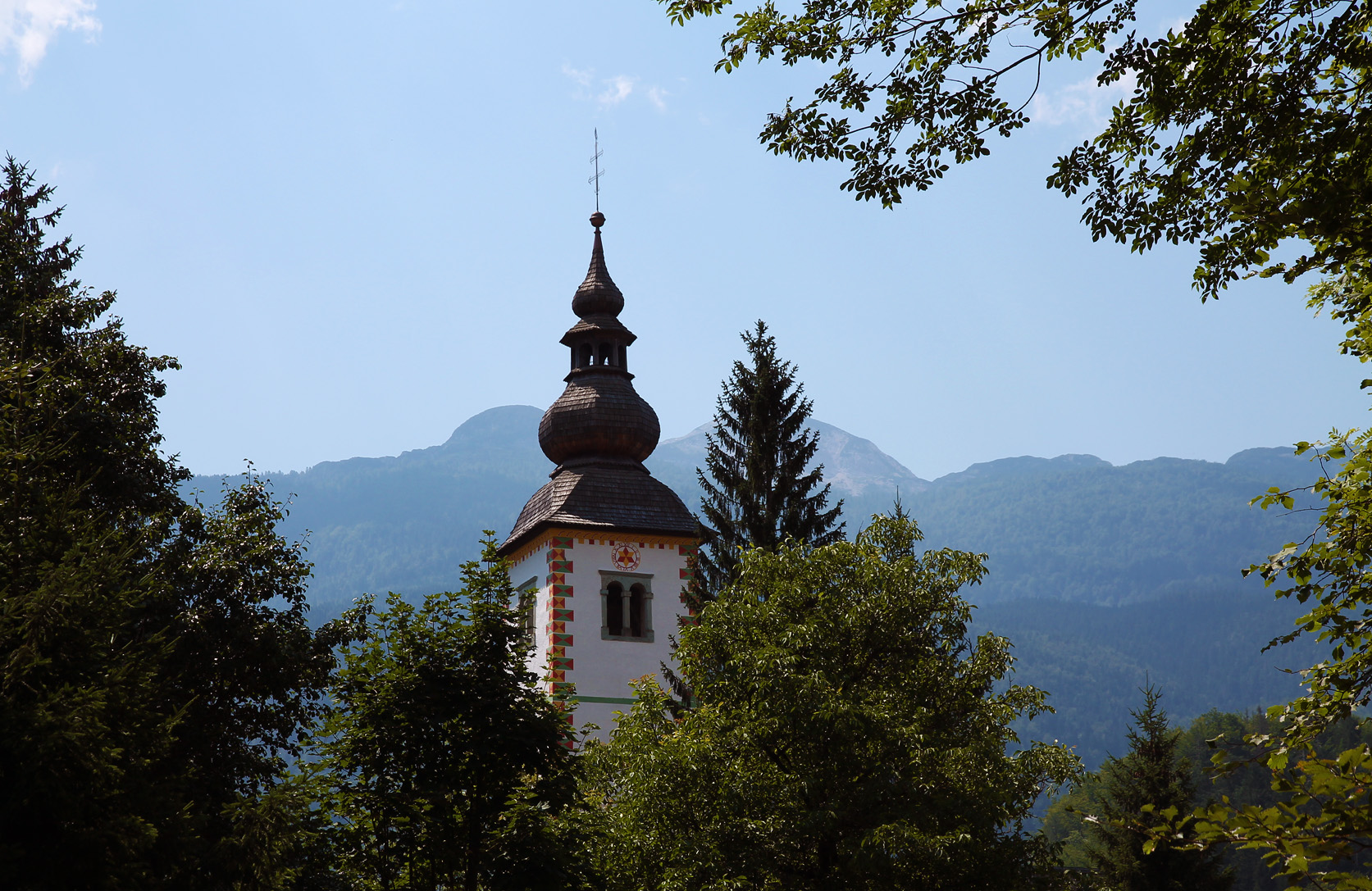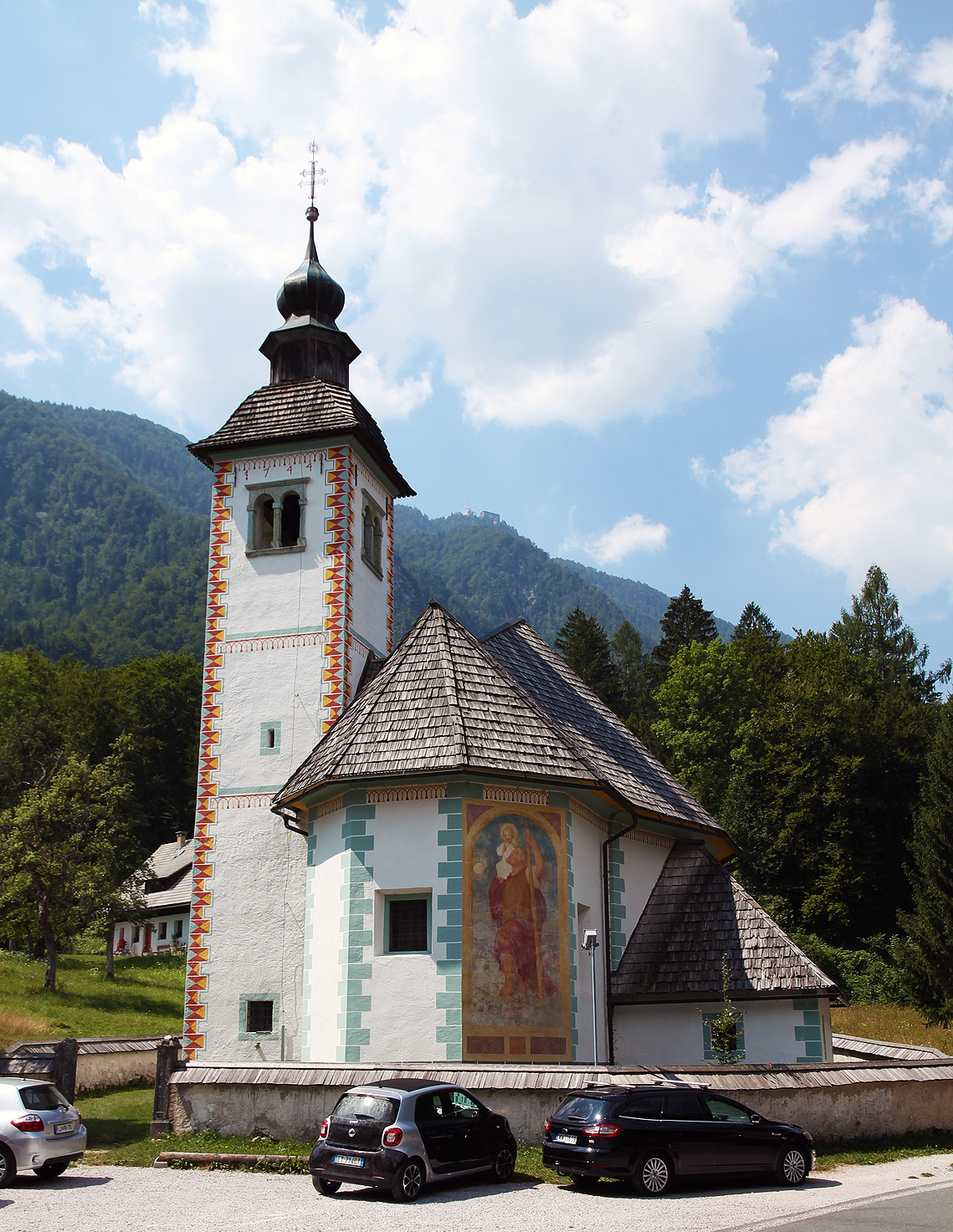 5. Hike up to the waterfall.