The typical Holland windmills at Kinderdijk.
Just half an hour drive from Rotterdam, one of the largest cities in The Netherlands and well worth a visit, you find the windmills at Kinderdijk.
We made a stop on our way south from our extended stay in Amsterdam. It was on our way home and Unesco Worldheritage, so the ideal stop for us to spend a few hours.
Kinderdijk has 19 traditional windmills, alongside a canal. Combine that with the green meadows surrounding them and you have Holland at its best. These windmills have been used to dry out parts of the surrounding lands and are one of the examples of The Netherlands, trying to control the water. This is something that is probably best witnessed in Zeeland, with the Deltaworks. Most part of The Netherlands is situated 7m below sealevel. Without ingenious systems like these, part of the land would get flooded.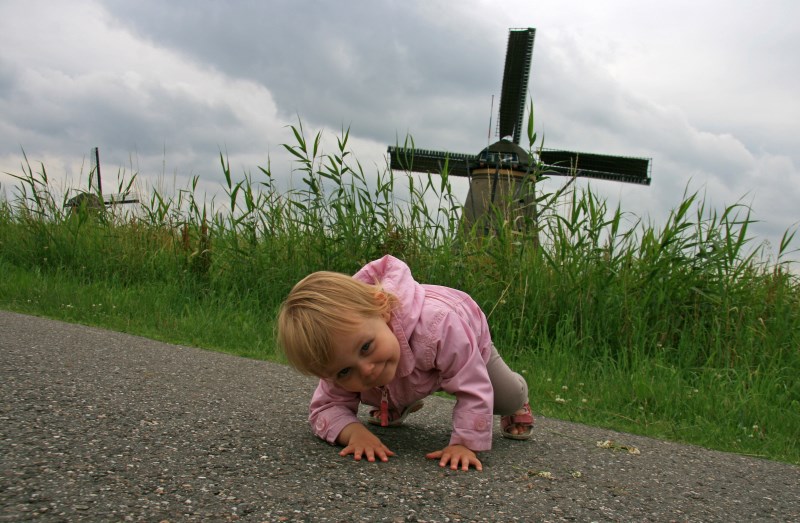 When you visit the site you can take a walk, visit the inside of the windmills at Museum Windmill Nederwaard or take a boattrip to see them from the water. We chose to focus on the walking part. Even though the place was rather crowded, we found the overall atmosphere relaxed. It's a nice day out for families. The whole area is accessible with a stroller.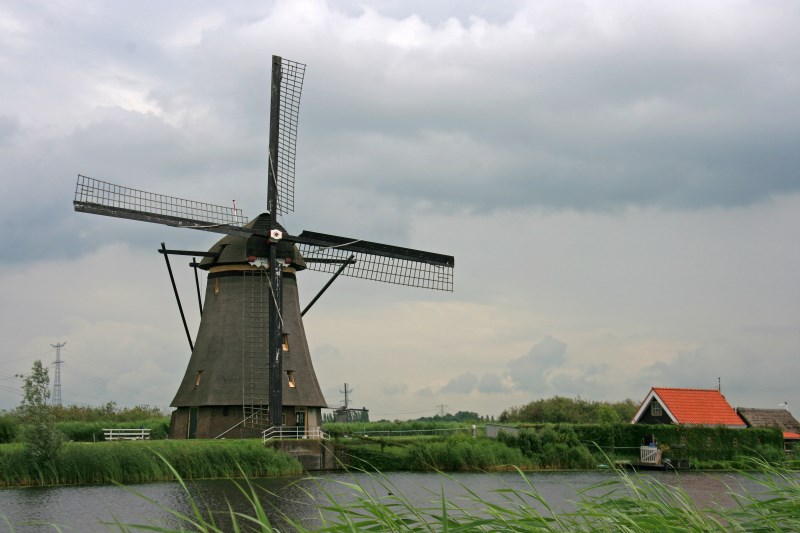 For those of you who want to go on a longer walk, there are two walks (9km and 12km) starting from the Dyke and there are two long distance hikes that cross this site (the Floris V path and the Grote Rivierenpad). Ofcourse you can also go cycling. All information can be found at the visitor centre.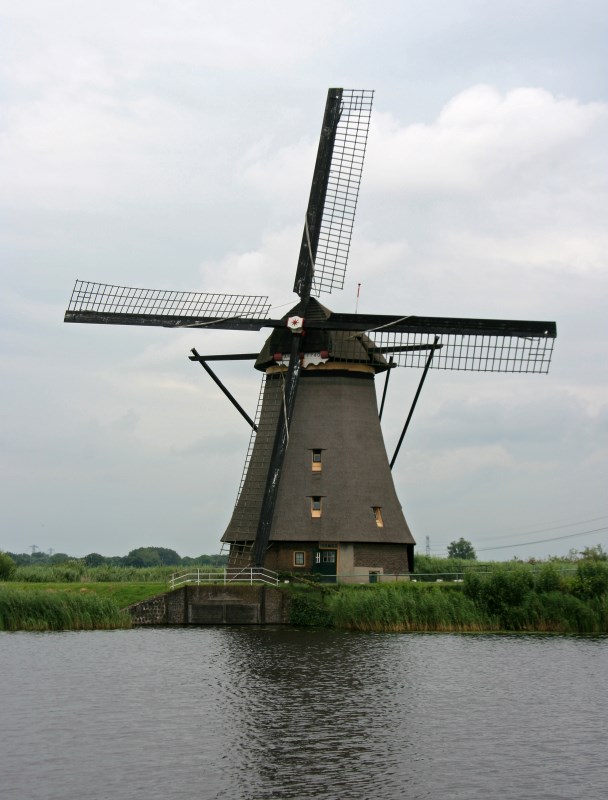 Kinderdijk is actually rather close to where we live. We had the idea of revisiting this place, for instance in winter when it has snowed, or around sunset, to capture the area a bit better than on the grey day we visited. Up untill now we didn't get around to it though…. Maybe one day?!