Italy  has always been one of my favourite countries to travel in. It has it all: good food, a rich cultural history and stunning nature. One of my favourite areas are the lakes of Northern Italy. In this blogpost I'll take you around the beautiful Lake Garda, or as the Italians say, Lago di Garda.
It's the biggest lake of Italy, with a good 80 km of lake length in between the town of Sirmione in the south and Riva del Garda in the north. The lake is situated somewhat in the middle between Milan and Venice, with a good 2 hours drive to each of those stunning Italian cities. Closerby Verona makes a good excursion, located about an hours drive from the southern point of the Garda Lake. The lake is surrounded by mountains. On the east bank you have the Monte Baldo mountain range, with peaks up around 2200 m. On the west bank  you  have steep rocks, forming a plateau, with mountain peaks between 1500 and 1900m behind that.
Where to stay
When I visited the area in 2006 I stayed on the western plateau, in the town of Tremosine. This quiet town lies at an altitude of 400m above the lake, about 10 km from Limone sul Garda. It's considered one of the borghi più belli d'Italia, the most beautiful villages of Italy. The road leading up to Pieve (one of the smal villages that Tremosine consists of) goes through the Brasa-gorge, and is considered one of the most spectacular roads in the world. You might have seen this road in the James Bond movie 'Quantom of solace', and Winston Churchill used to call this road the 8th World Wonder… Not for the faint hearted though, so make sure you have some driving experience in mountainous regions 😉
When you stay in Tremosine, you are greeted with spectacular views of the lake each day. The Italian summer heat is bearable when you're a little higher above the lake and you can enjoy the piece and quiet around you. We stayed at hotel Panorama, a nice family run hotel. We rented one of the appartments, La Genziana, with our own balcony overlooking the lake – perfect for a summer barbeque! The hotel has a swimming pool and a lovely restaurant, so you don't have to go all the way down to the lake for dinner if you don't want to. A little tip: if you travel during July and August, try booking the first week of July. Italians usually don't have holiday yet, so prices are more fair that period.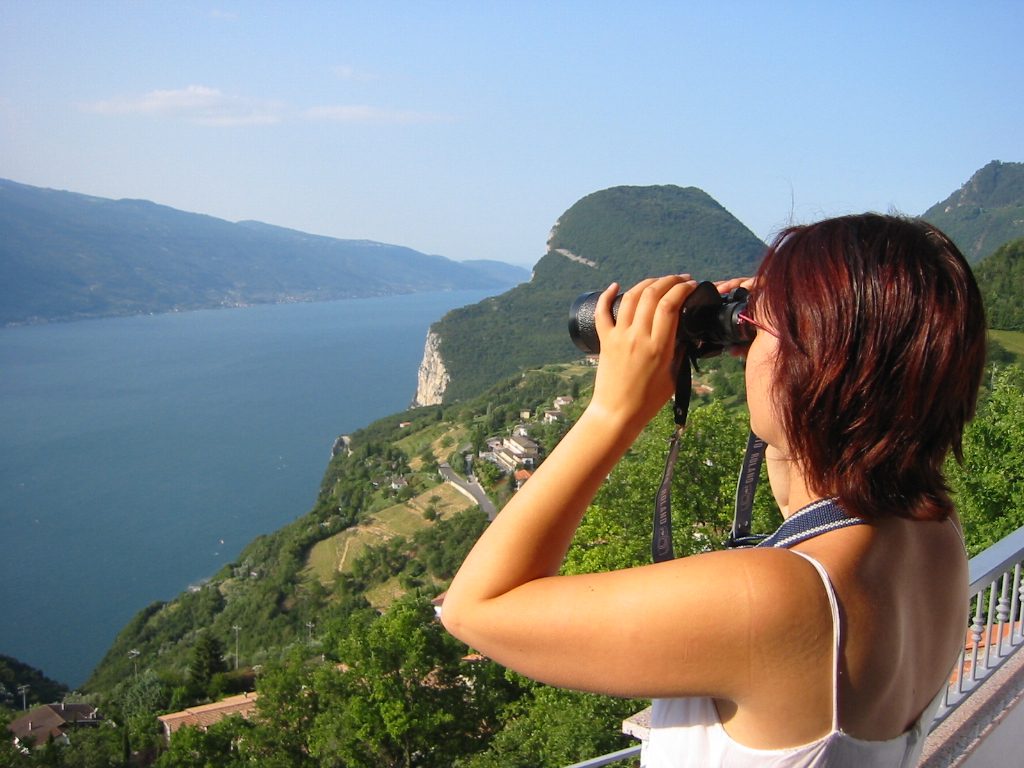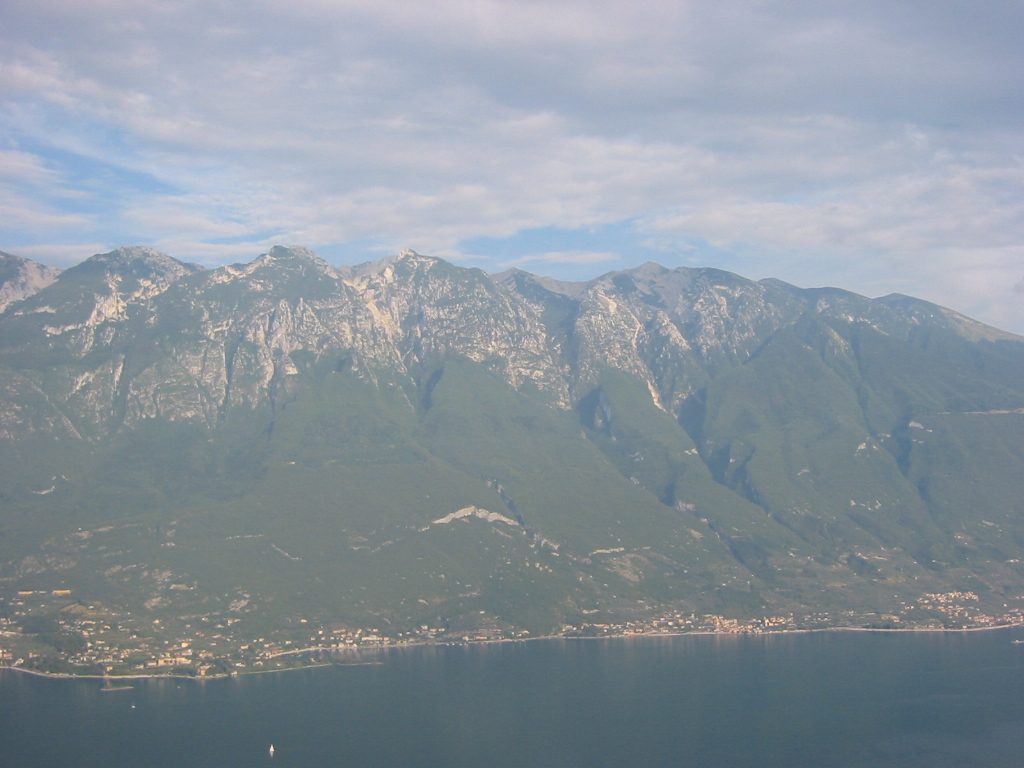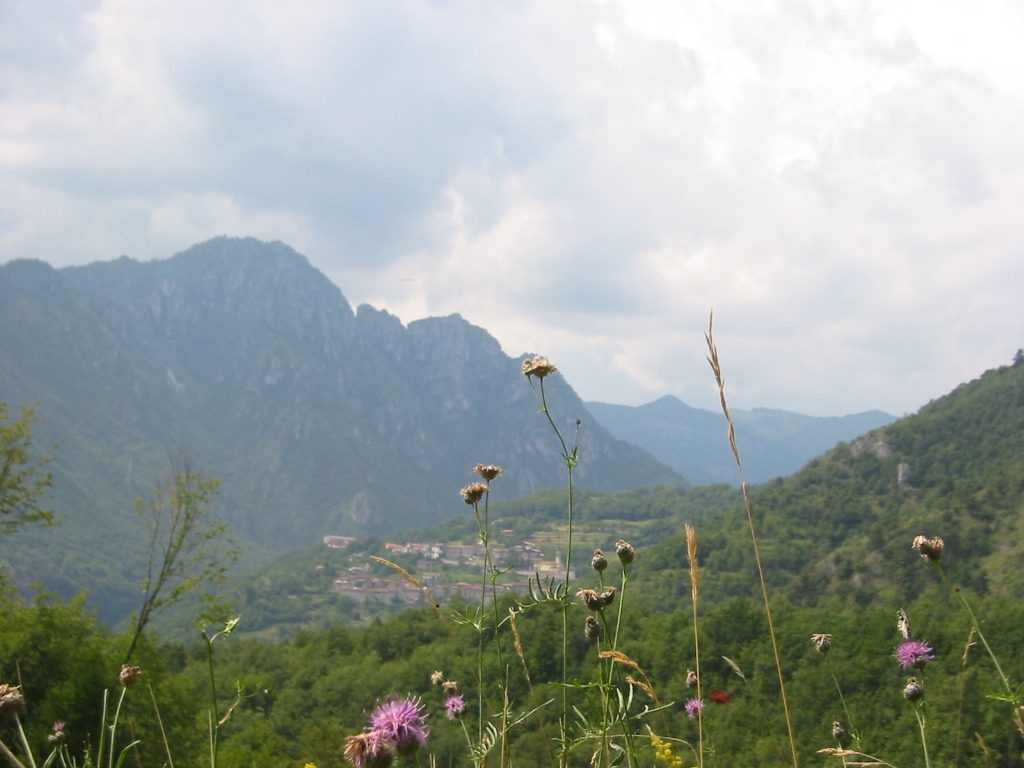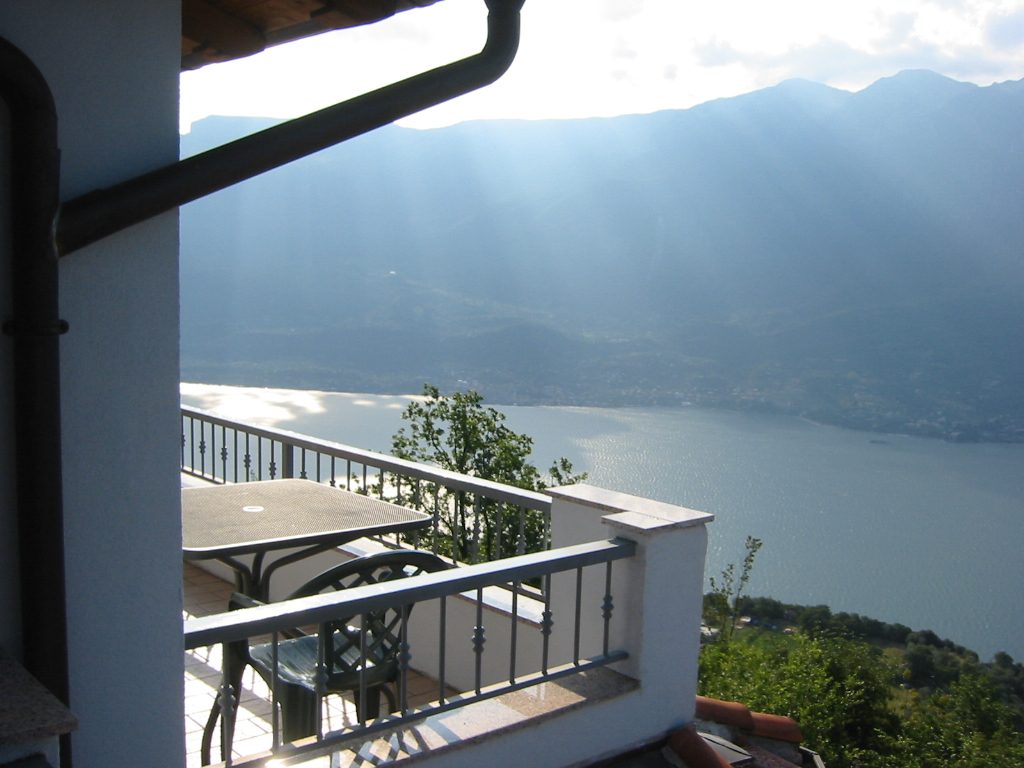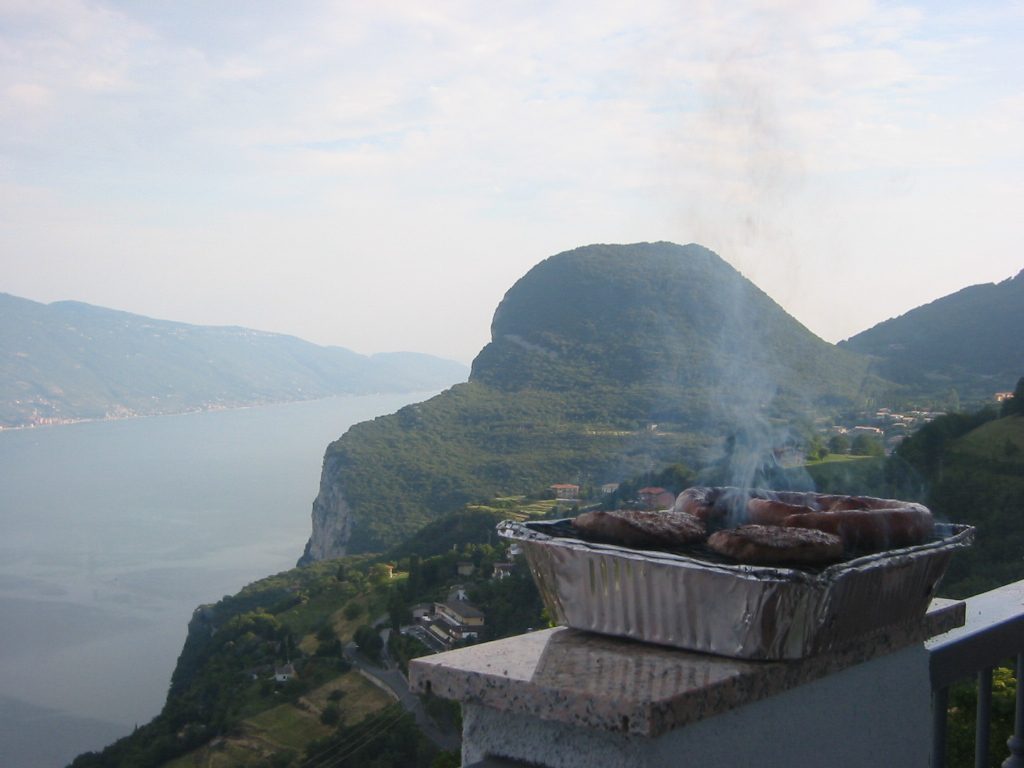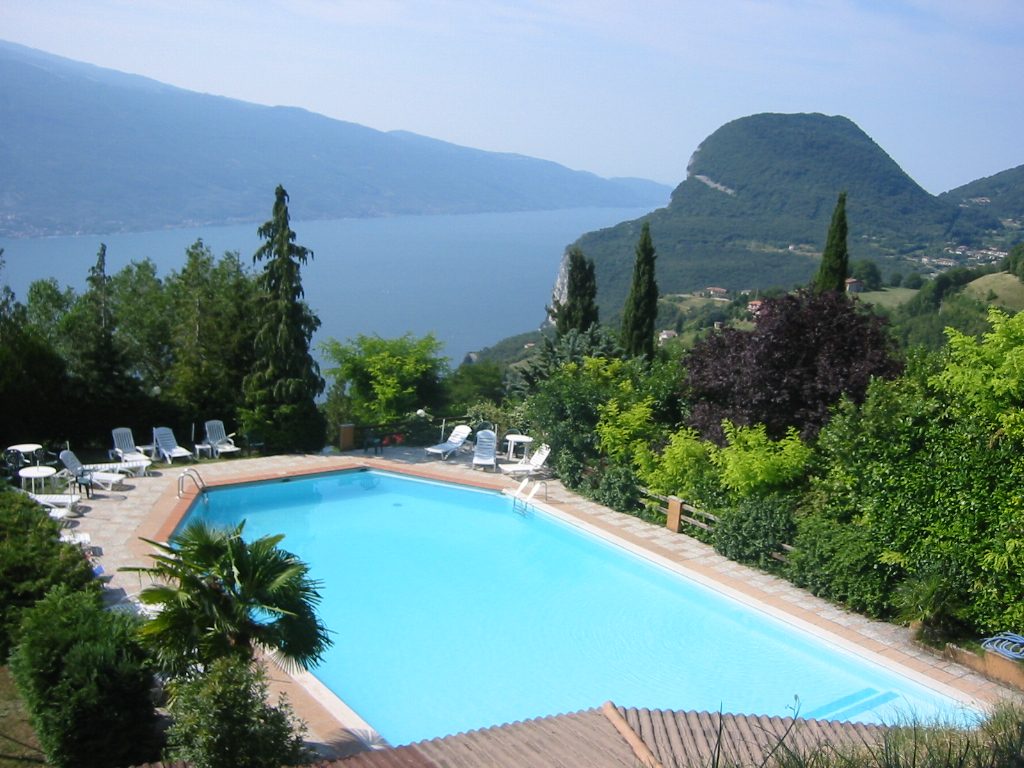 Excursions
A tour around the lake
You'll need a full day to take a tour around the lake, which is a drive of about 160 km. You'll be greated by stunning lake views along the road the whole day long, and ofcourse there are plenty of places where you can stop for a rest and / or a swim. We found the nicest (and most quiet) spot to do so was between Riva del Garda and Malcesine. A little tip for your feet: take waterproof sandals with you, since the beaches are pebbled. Not only painfull for your feet, but also very, very, very hot on a summers day!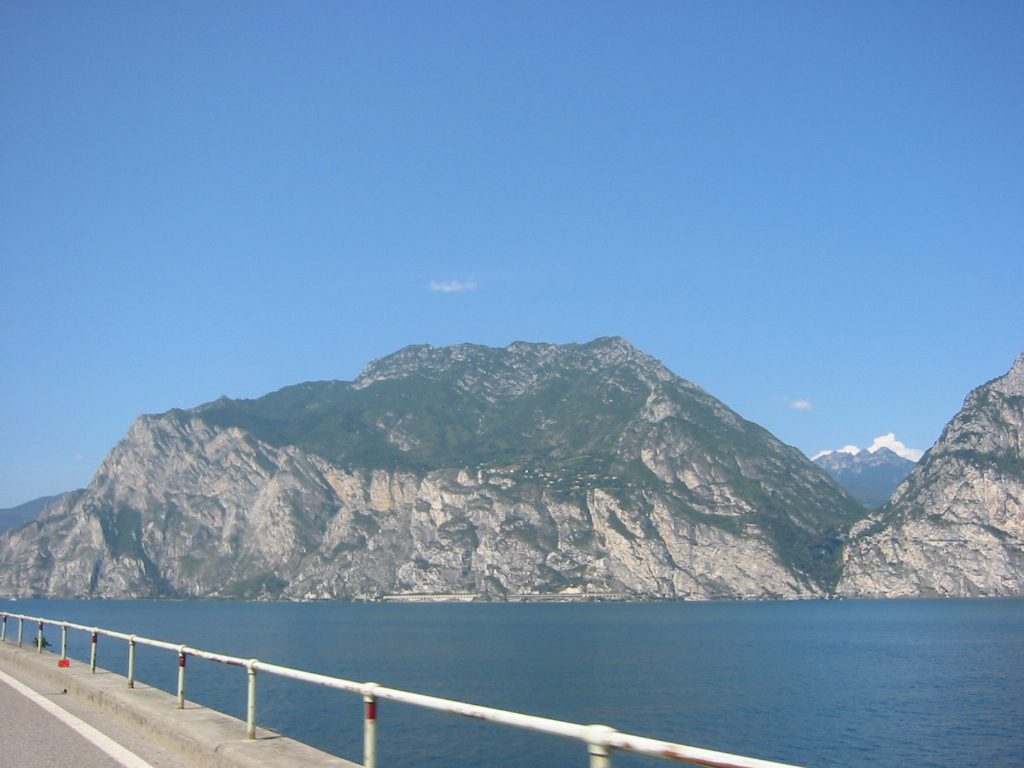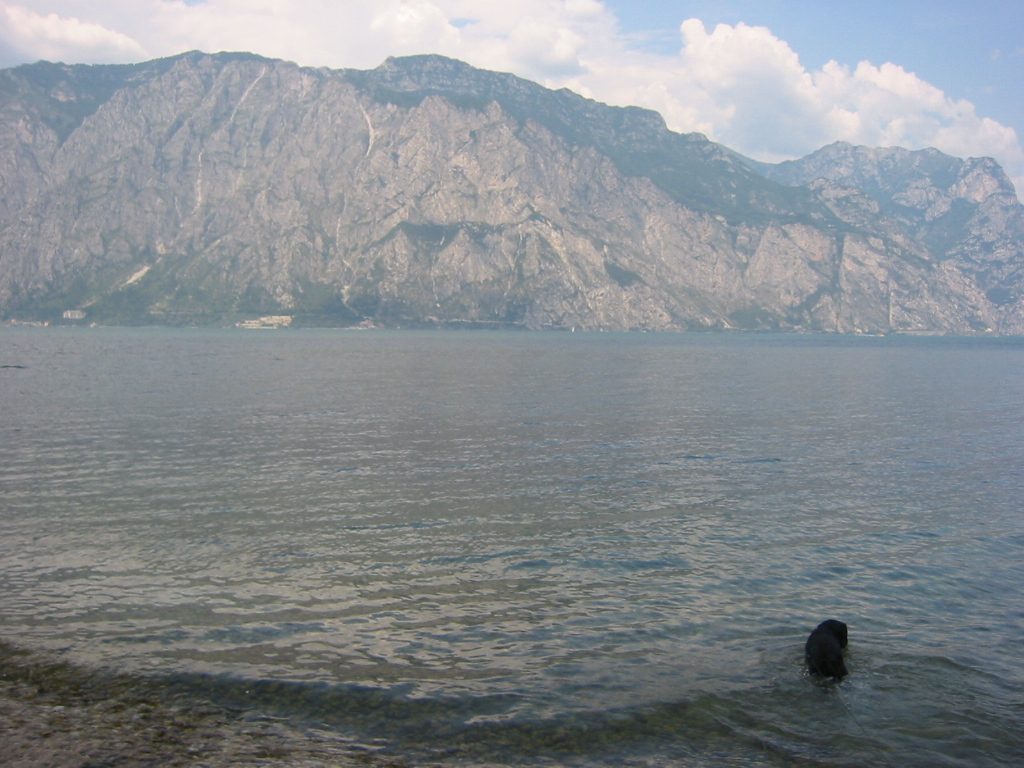 Limone sul Garda
For us this was our first stop along the way. Limone is famous for it's lemon products. You can find anything made with lemons there, but most noteworthy is ofcourse the excellent Limoncello, a strong lemon based liquor originally from the area of Napels.
Sirmione
The most southern town on the lake, located on the peninsula at the widest part of the lake, is Sirmione. The town is built around the castel Rocca Scaligera, a 15th Century castle. It's also by far the most touristy part of the lake, making the whole town very crowded. The area also has two spa's, powered by natural hot springs in the lake.
Funivia Malcesine - Monte Baldo
You can take the cable car up to Monte Baldo, where there are numerous  hikes that start. You're greeted with stunning lake views all the way. Bear in mind that during the high season it can get very crowded on the cable car – we needed to wait for over an hour to get on! If you are traveling with a dog, like we did, you'll have to have a muzzle for him. This applies to all forms of public transport in Italy.
Lago di Ledro
The beaches of the Garda Lake can get rather busy in high season. If you are traveling with a dog, like we did, we found that swimming with him was restricted in most spots. We asked around, and locals referred us to Lago di Ledro, only a 20 minutes drive from Riva del Garda.
This smaller lake is practically abandoned. We spent several days there, swimming, reading in the shade and just relaxing. A great tip if you don't like the crowded beaches!
Gardaland
For those of you who don't shy away from an amusement park, or for those of you traveling with children, Gardaland is certainly a great stop for a daytrip! It's near the southern part of the lake, and it's the biggest and most popular themepark in Italy. The spectacular "Blue Tornado" rollercoaster and "Fuga da Atlantide", a water ride, were my personal favourites 😉
Verona
The Romans made Verona a fair city. They used it as their homebase for their campaigns north of the Alps. After Rome, Verona is the city with the most Roman remains. The most remarkable building is without any doubt the Roman Amphitheater, built in the 1st century. It's the third biggest in the world (after those in Rome and Capua) and in excellent condition.
In more recent history, Shakespeare made Verona famous as the city of love. "Two households, both alike in dignity,in fair Verona, where we lay our scene…" – who doesn't know the famous opening lines of this great story? And who hasn't seen the movie with Leonardo di Caprio and Claire Danes? You can visit the homes of both Romeo and Juliet and you can also visit her tomb.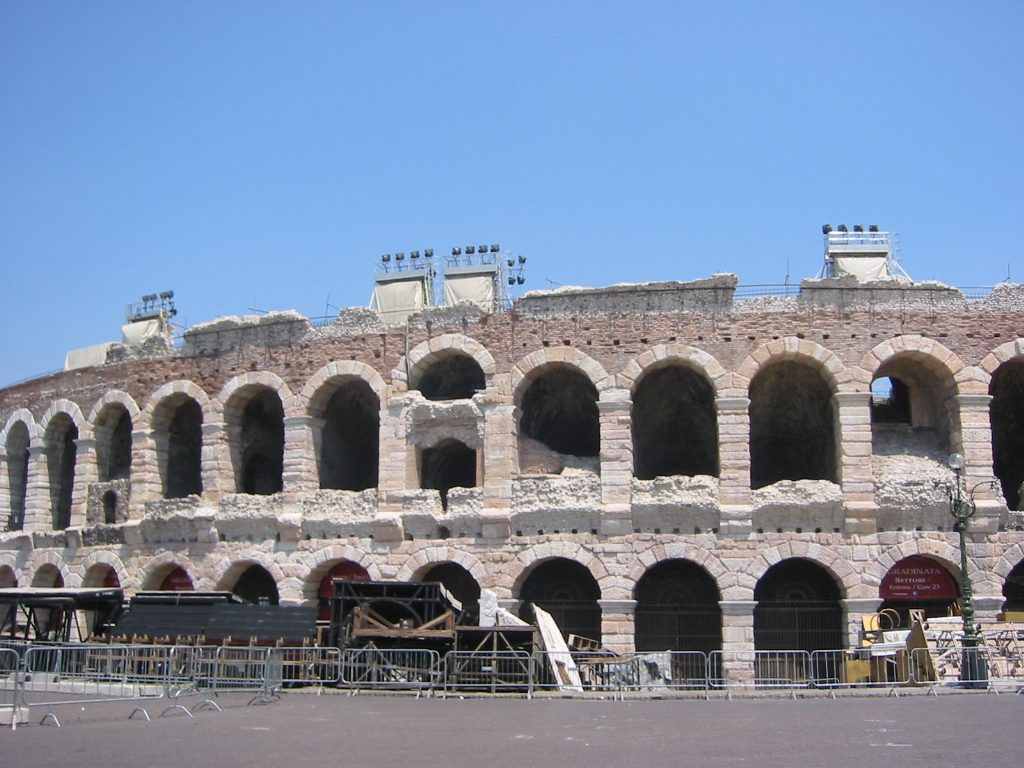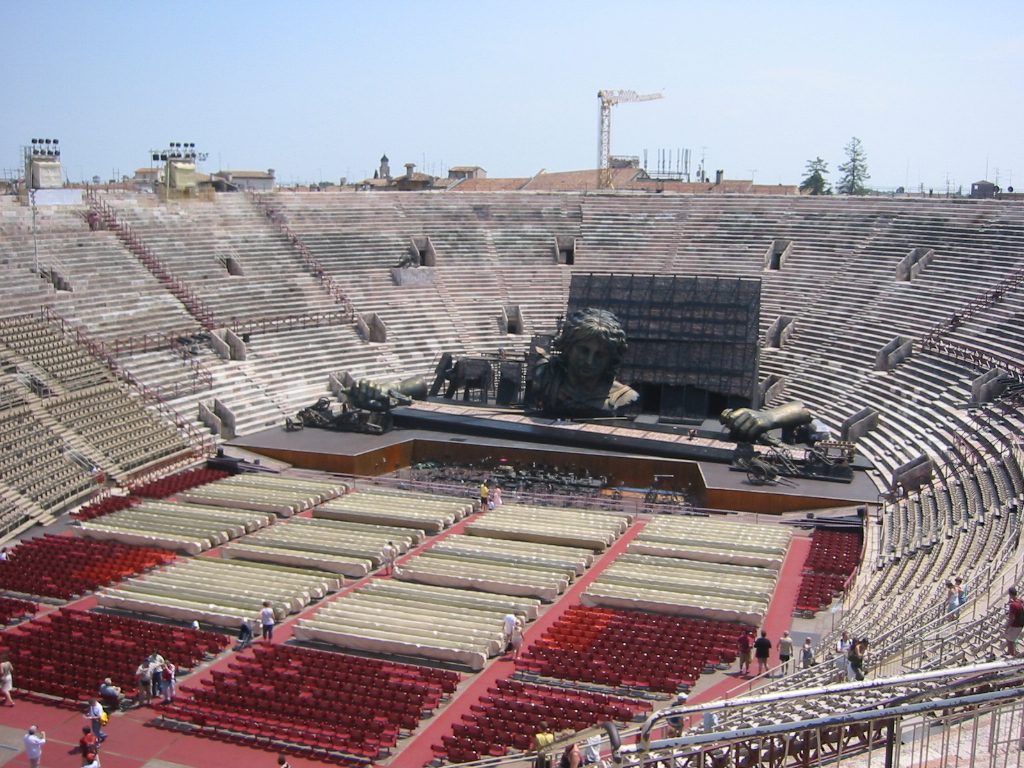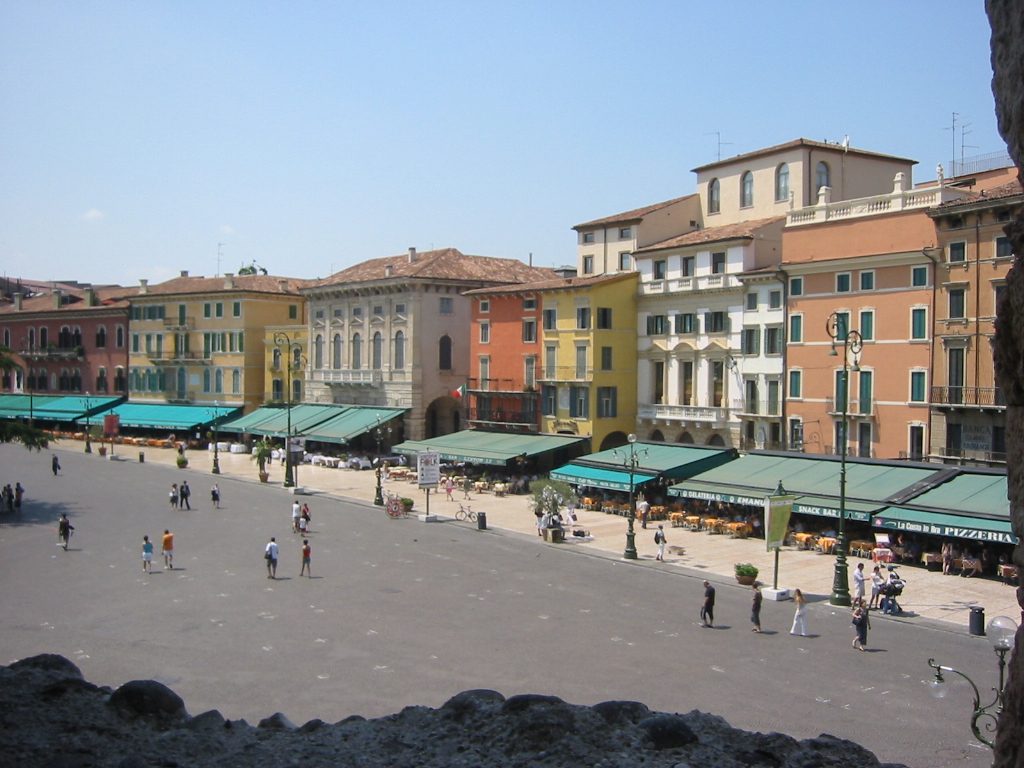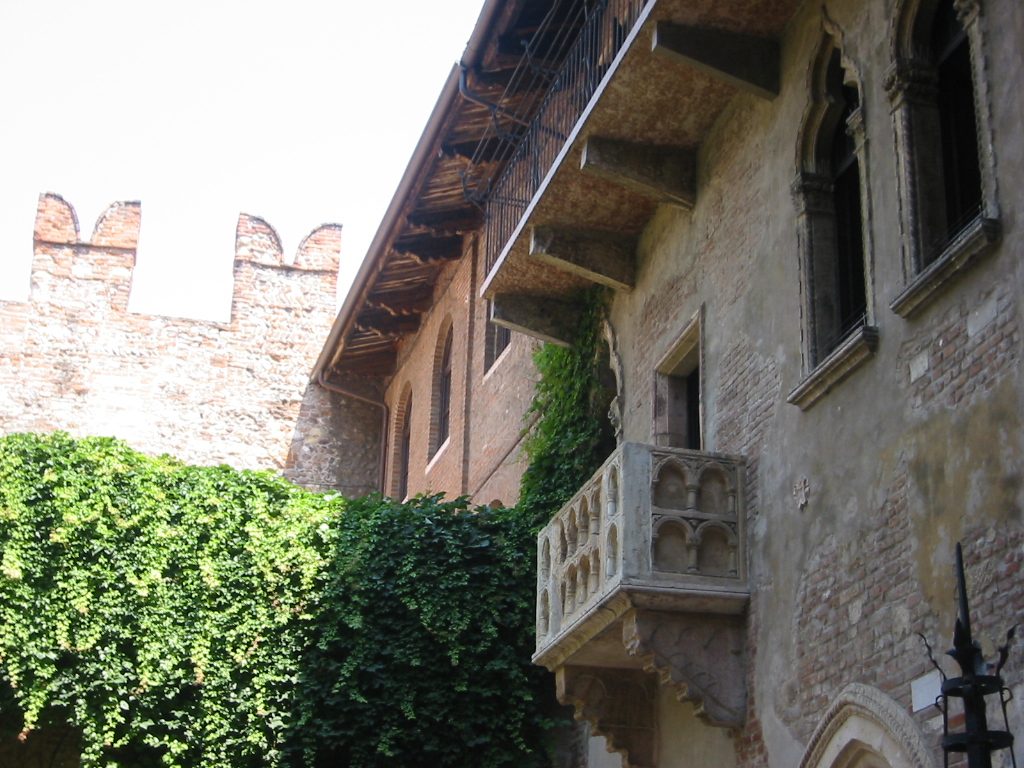 Home of Juliet: Via Cappello 23
Home of Romeo: Via delle Arche Scaligere 4
Tomb of Juliet: Via Luigi da Porto 5
I'm almost ready to go back…
Looking at those sun drenched pictures and thinking back on those refreshing lake swims, I'd almost pack up my bags and head back. We've got other plans for the near future though. In a couple of weeks we'll be exploring Israel, and during the summer months we'll most likely go camping in Sweden.
If you decide to head to this beautiful region, let us know if any of our tips were any good to you – and please share your pictures with us on our Facebook page!