After spending some time in the area of Sonfjället National Park, we decided to folluw up a tip from Elias, our bearwatching guide, and head a little more south to Fulufjället. This national park is situated right on the border between Sweden and Norway, so part of the park is on Norwegian grounds.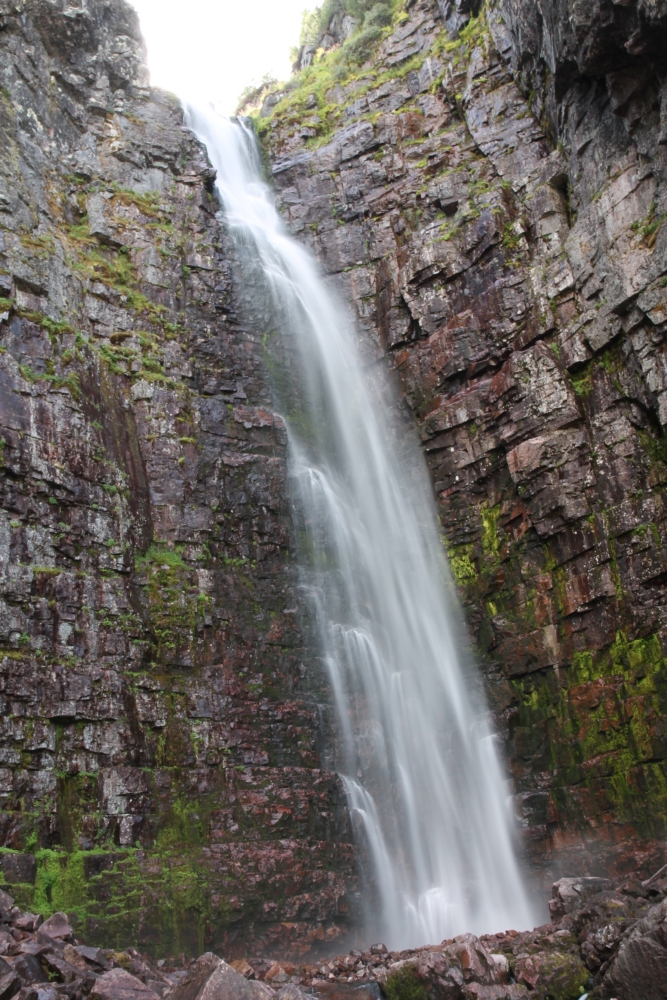 The main attraction of the park is the Njupeskär waterfall, the highest in Sweden (70m). There's an easy walk up to the waterfall, mostly on wooden boardwalks. Most visitors to the park go up to the waterfall and then head back, making a stop at the nice visitor centre along the way. We decided to stay a little longer and make the hike up to Rösjon.
As we had already hiked and camped at Färnebofjärden N.P., we didn't want to take too much gear up the mountain this time. Lucky for us, at lake Rösjon you can rent a cabin to stay in. These cabins are basic, but that was more than OK for us. It was welcome sleeping in a bunk bed after a long periode of sleeping in the tent. There's no running water in the cabin (you can fetch fresh water from the lake) and no toilet in your cabin (there is a communal toilet on the grounds).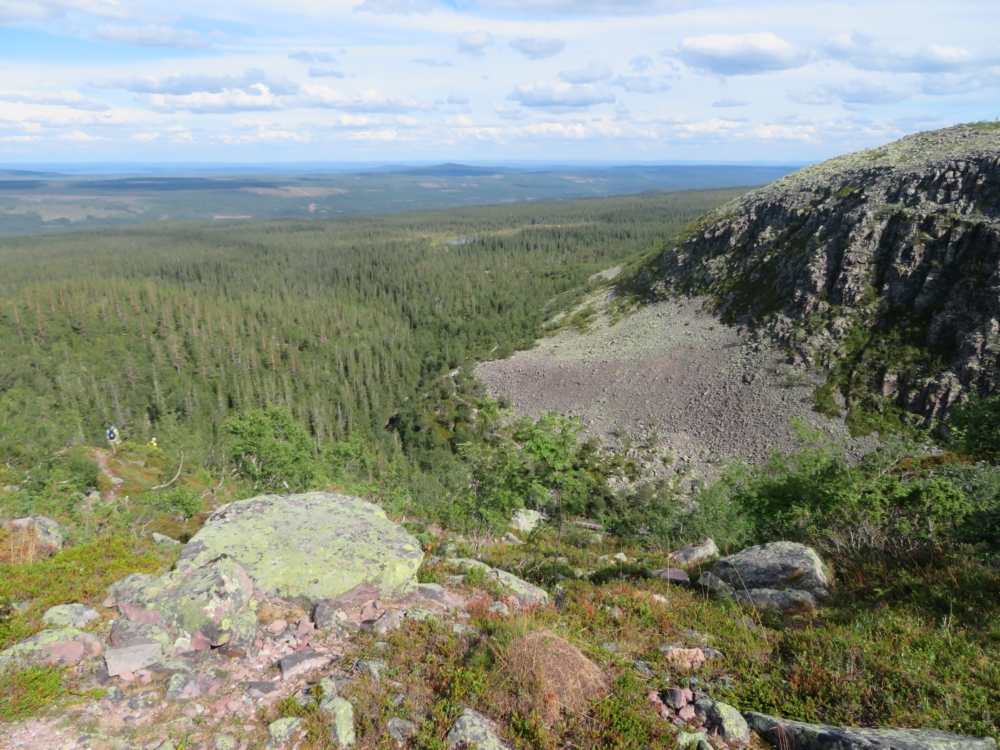 The walk up there isn't the easiest we've ever done. We took a wrong turn just above the waterfall, leading us up the steep, rocky slope. Maarten was convinced we were on the path, but a friendly Swedish father & son informed us we did go the wrong way – but this way up was more fun 😉 I guess that depends on what your definition of fun is – or how heavily packed you are. Our fellow walkers where doing a day hike and traveling light, but that wasn't the case for us. Febe loved the adventure this hike up proved to be though!
When we arrived at the top, the 'path' consisted of big rocks with a splash of paint every now and then showing the way to the cabins. We also crossed a few signposts and a couple of very welcome wooden boardwalks.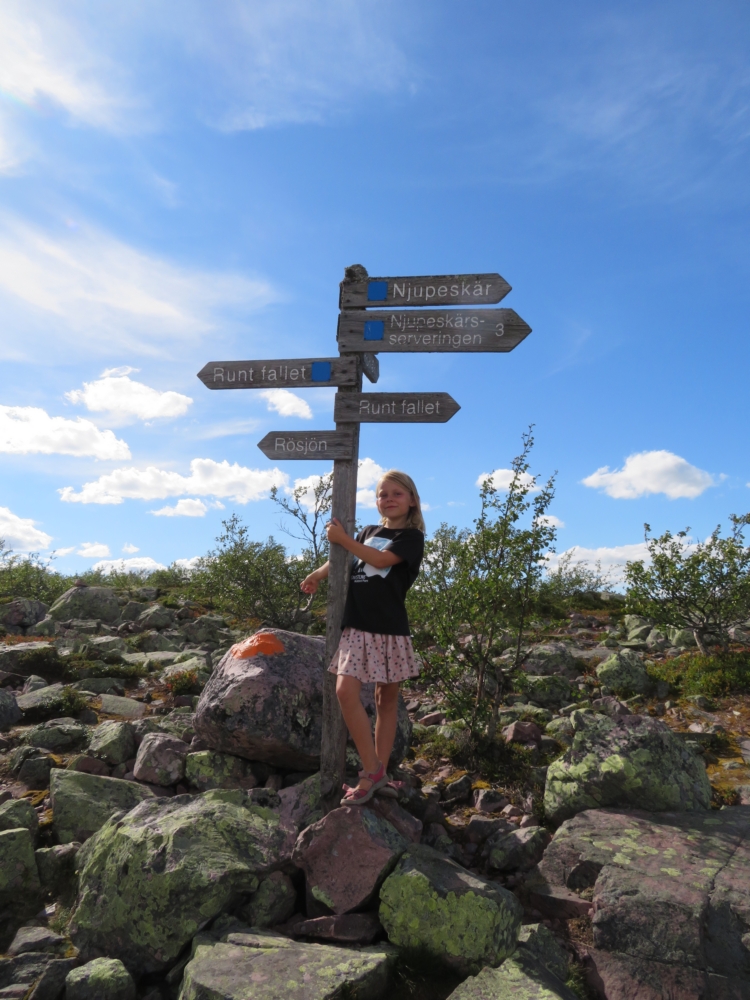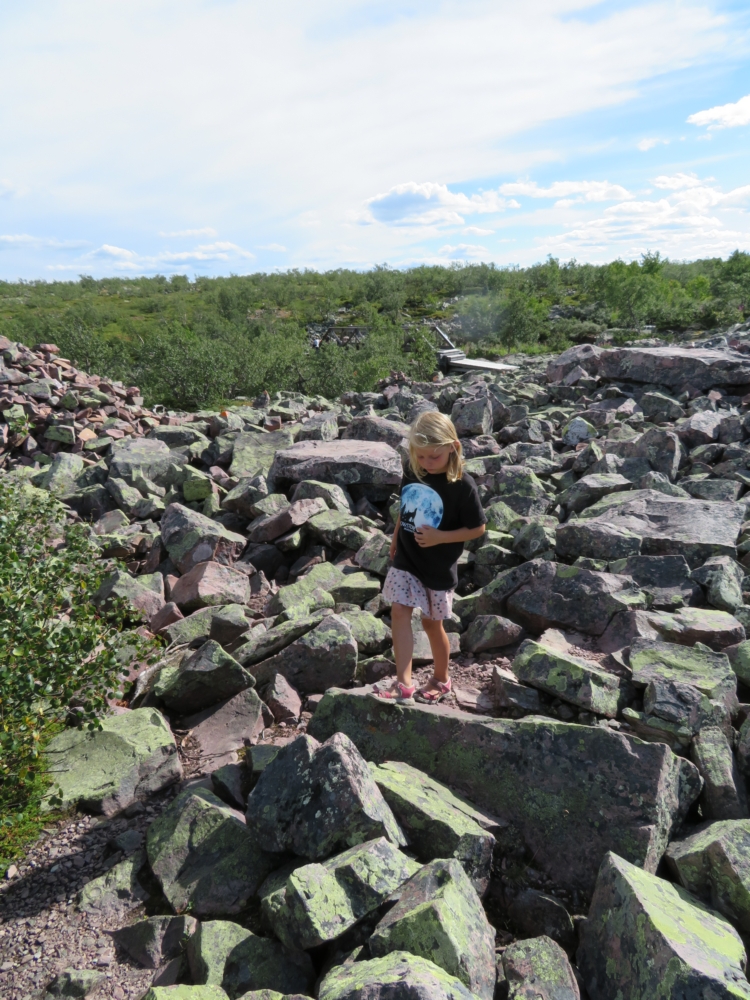 In the end it was more than worth it though. The quiet and calm up at lake Rösjon was very soothing. Maarten & Febe took a swim in the cold waters and we went for a small hike after our pasta dinner. The more adventurous visitor can also fish for trout in the river & lake.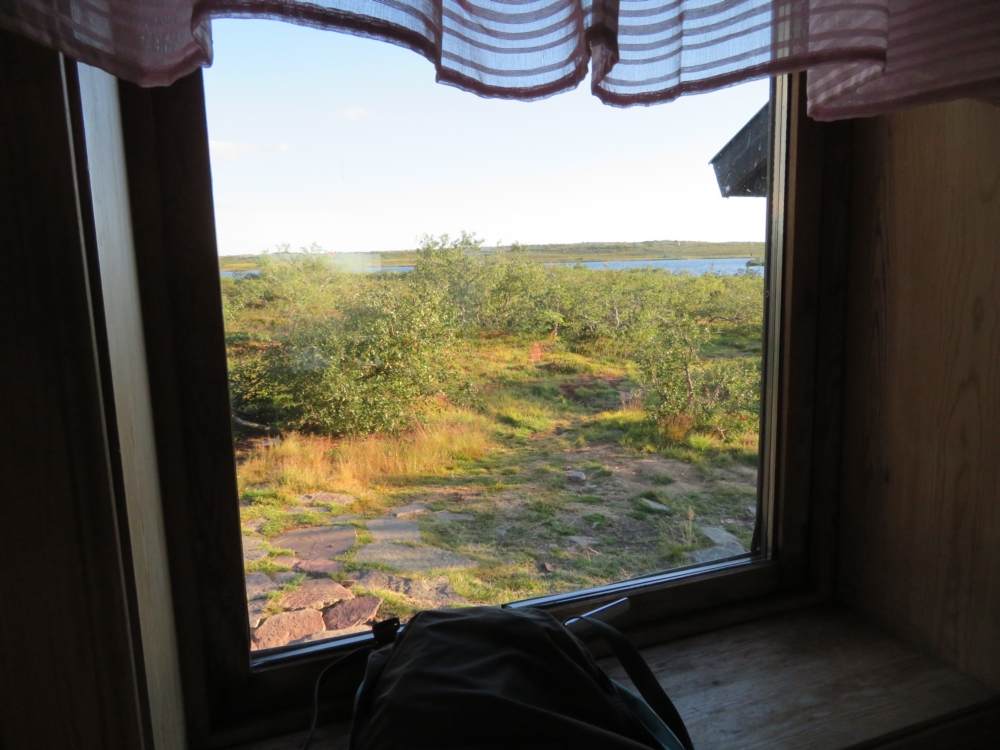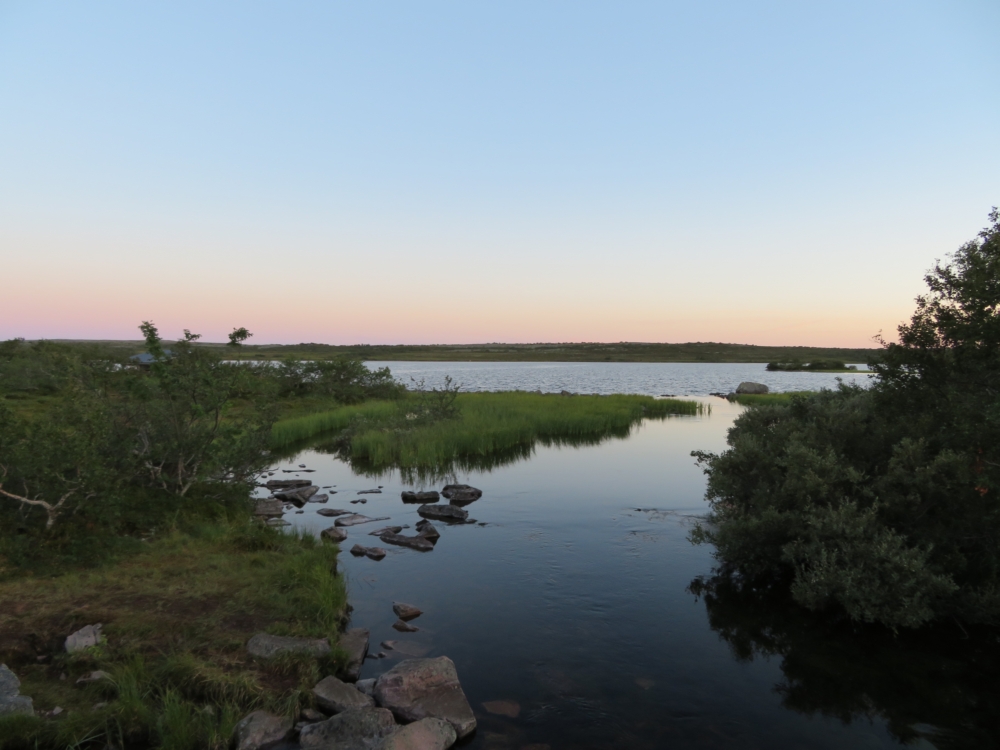 The next morning we hiked back down and made our way to the visitor centre, a must-stop according to us.
Contact information Rösjon cabins:

https://www.rosjostugorna.se/cabins/