When we head out to the family holiday home in Zeeland, we often take our bicycles along. It adds to the holiday atmosphere to leave the car where he is, and do the grocery shopping at a slower pace. Just some local bread, fruit and vegetables in our shopping basket and off we go…
But we also like to do a longer bicycle ride. Febe is a sportive 9 year old, so anything between 20 and 35 km is OK with her. Certainly if we have some stops along the way. In this blogpost I'll take you to our favourite bikeride along the coast and polders of Zeeland. It's 27 km long.
The Netherlands are the ideal place to go for a bicycle ride: the bike infrastructure is top, the country is as flat as can be and there's plenty to see and do along the way.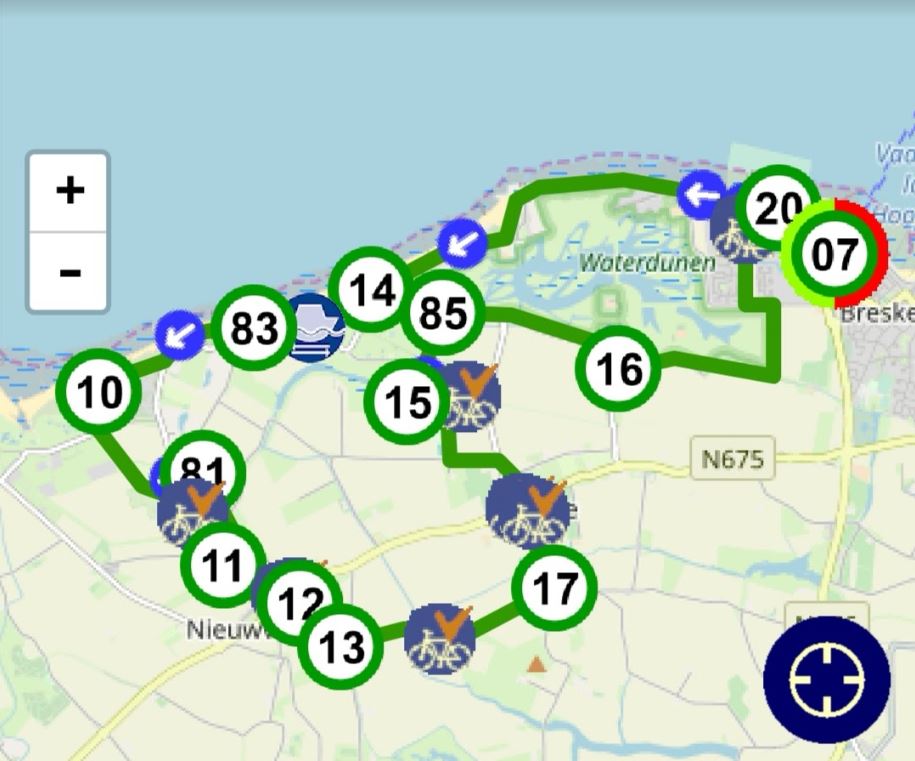 When you want to go cycling in The Netherlands (or in Belgium for that matter), you can create your own routes through the "Knooppuntennetwerk", which translates as "The node network". You'll see signs giving directions to numbers everywhere in both countries, which point to nodes who were created. When you download the free app on your smartphone you can easily create a route, see how long it will be, and even ride it with voice instructions using your phones navigation (though the signs are easy to follow and we actually never use this function). The screenshot above is from our favourite bikeride – suitable to do with your children. There's always a node within a few km from your doorstep, so you can start off from anywhere you like. Download the app for Android, or download the app on IOS.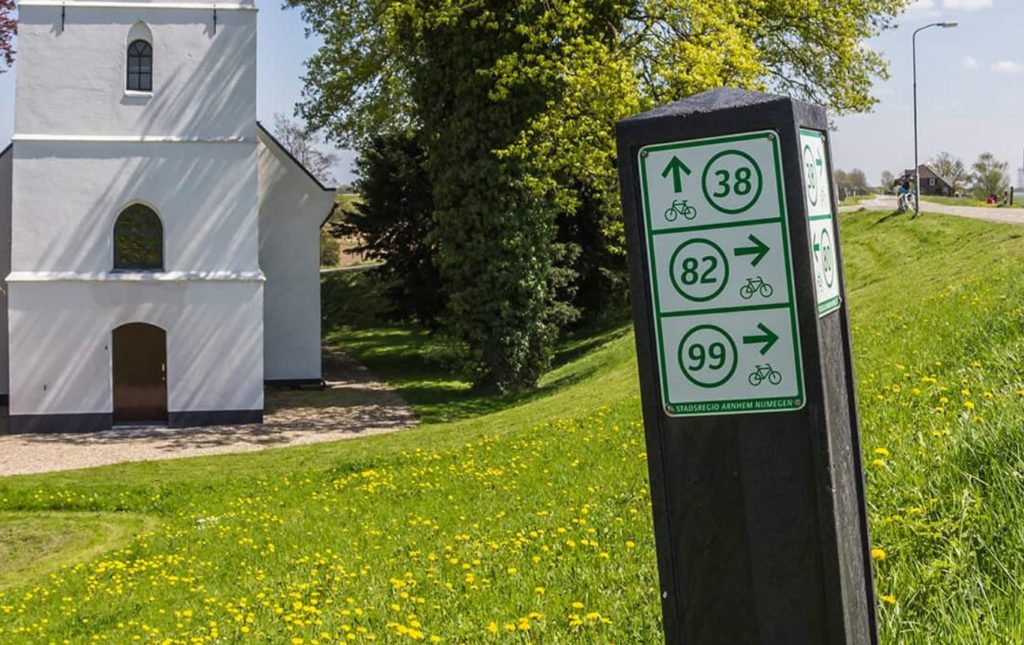 This bikeride starts out along the magnificent coastline of Zeeland. For the first half of the tour you'll enjoy cruising along the North Sea. You can make multiple stops along the way, to take a small walk along the beach, take in the view at one of the viewpoints, you can visit Verdronken Zwarte Polder or play in the dunes playground of Nieuwvliet.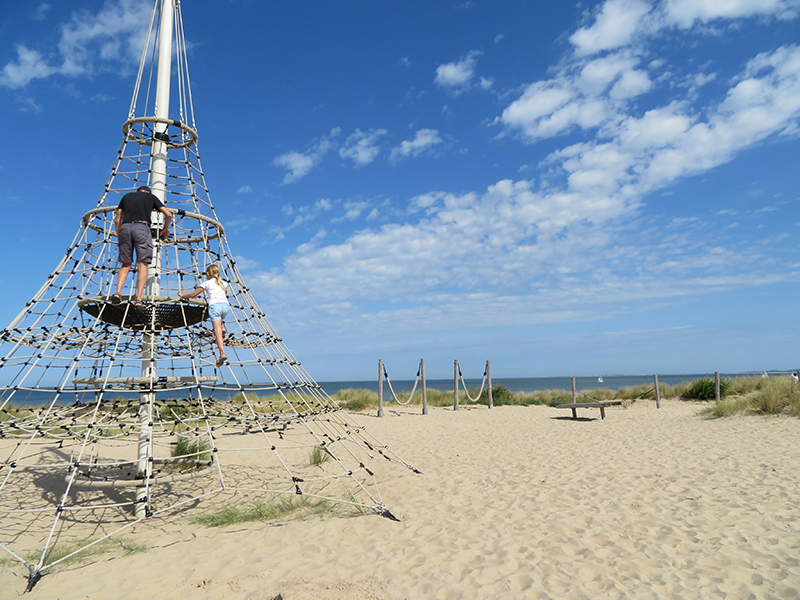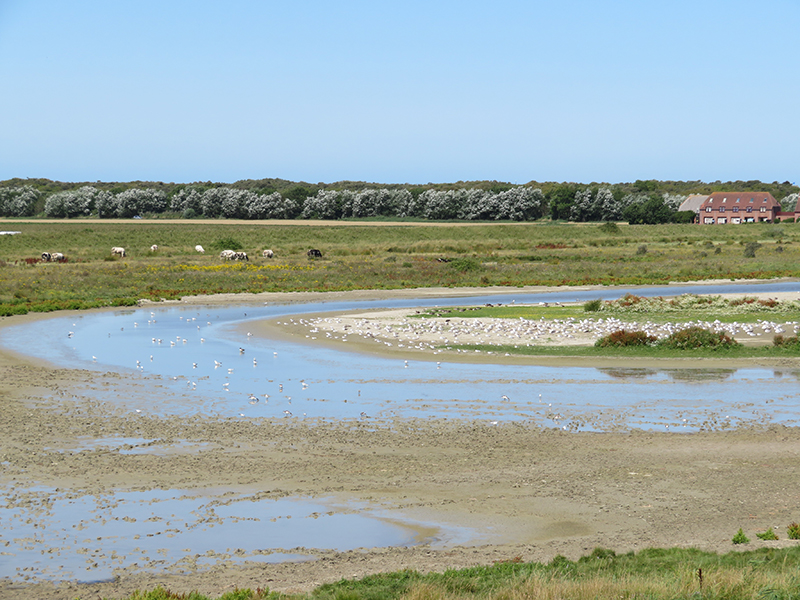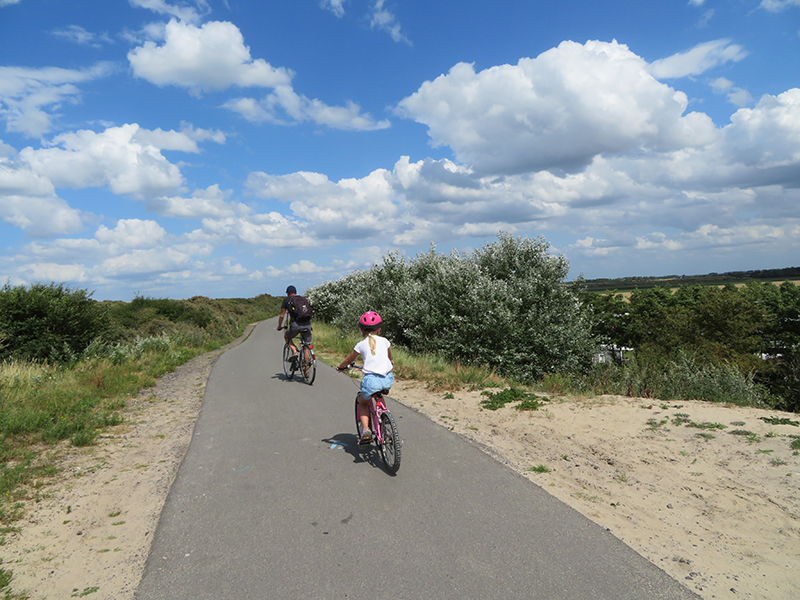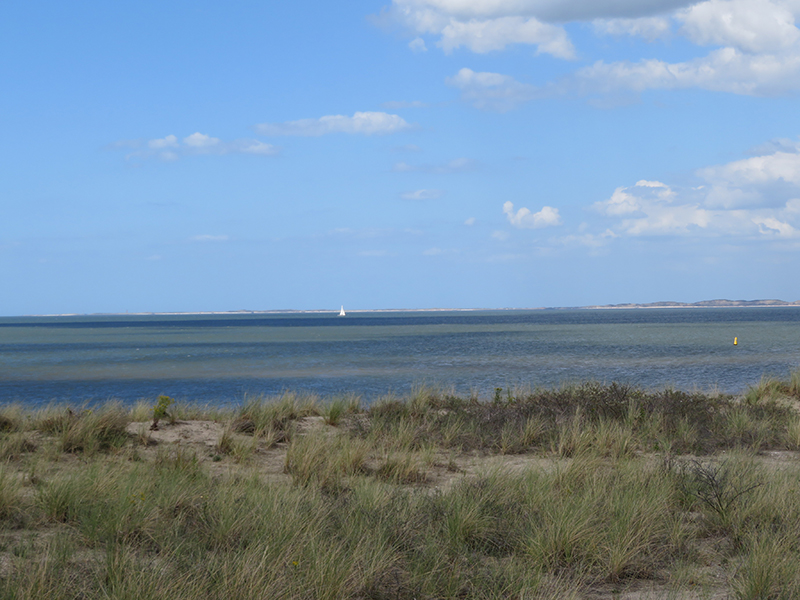 After about 9 km alongside the sea, you leave the coastal path and head inland. Your views will now consist of meadows with cows and the Dutch countryside. You will pass Niewvliet (where there's an excellent spot to stop for an icecream at Speelboederij Pierewiet) and head in the direction of picturesque Groede. For the children you can have a long break at Groede Podium, where they can enjoy multiple playzones and gaze at farm animals – but the centre of Groede is also worth a stop. The square around the church is lovely for a local beer (or two), and you can enjoy some excellent food there as well.
The nodes connected in our favourite route are:
° Start: node 07 (near Roompot Zeebad Breskens, at the ferry harbour)
° cycle to 20 (1,1 km)
° cycle to 14 (4,7 km)
° cycle to 83 (1,3 km)
° cycle to 10 (1,8 km)
° cycle to 81 (1,9 km)
° cycle to 11 (1,1 km)
° cycle to 12 (1,1 km)
° cycle to 13 (0,6 km)
° cycle to 17 (2,3 km)
° cycle to 15 (3,1 km)
° cycle to 85 (1,0 km)
° cycle to 16 (2,0 km)
° cycle to 20 (3,9 km)
° cycle to 07 (1,1 km) – the end
A lot of our friends ask us what the trick is to keep Febe going on a longer bikeride like this. To get your kids motivated, build up the length of cycle tours. First go for a smaller (less than 10 km) ride. Then build it up to 15 – 20 – 25 – 30 – 35. The longest ride we did was a little less than 40 km, but we noticed that this was a maximum (both for her and for us, mind you). We always give her multiple treats along the way. It can be a small candy bear at each node, or a fruit picnic after 5 nodes, and some chips after the next 5. It really helps a lot! Ofcourse knowing she'll have a big playground or farm animals along the way always do the trick as well…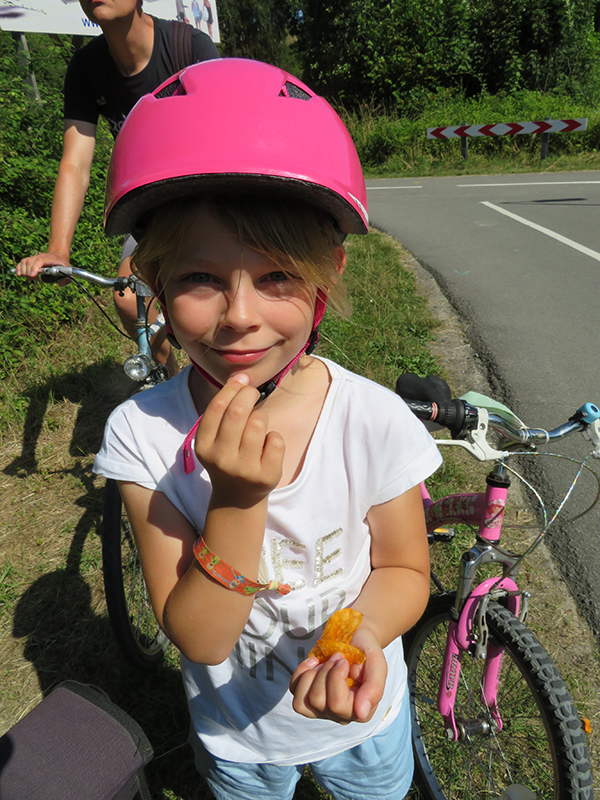 Let us know if you've tried out our tour! 🙂