A lovely tree in Vondelpark
Amsterdam is a city with many sights. Annick has spent a couple of weeks there in total: some exploring on her own, others with work, tagging along 80 15 to 16 year old kids. We also took Febe to Amsterdam when she was only two, proving citytrips and (small) children go well. You can read all about that here!
When you are visiting Amsterdam, what should you do?
Amsterdam in a day
Essential to see Amsterdam in a day is to walk around the canals, who are declared Unesco World Heritage. You can start from the Central Station (which is probably where you will arrive anyway), or any other point in the city. The area around Prinsengracht and Leidseplein is quite picturesque, but the whole city is made for walking.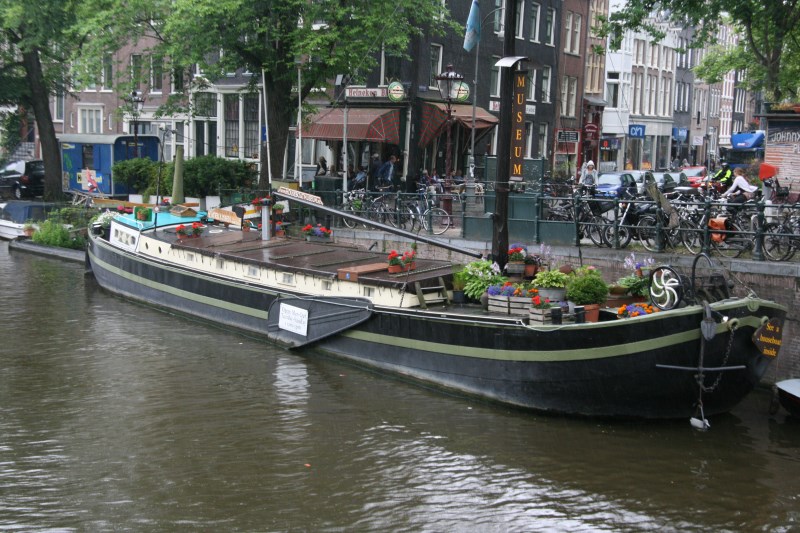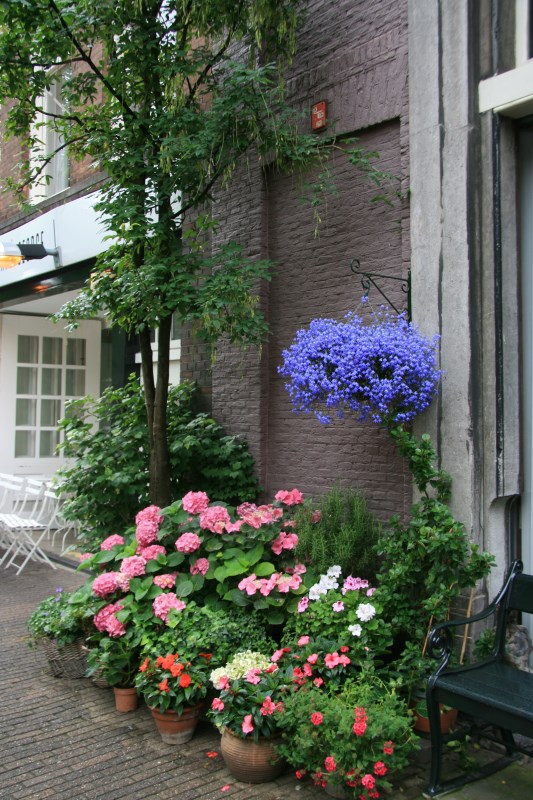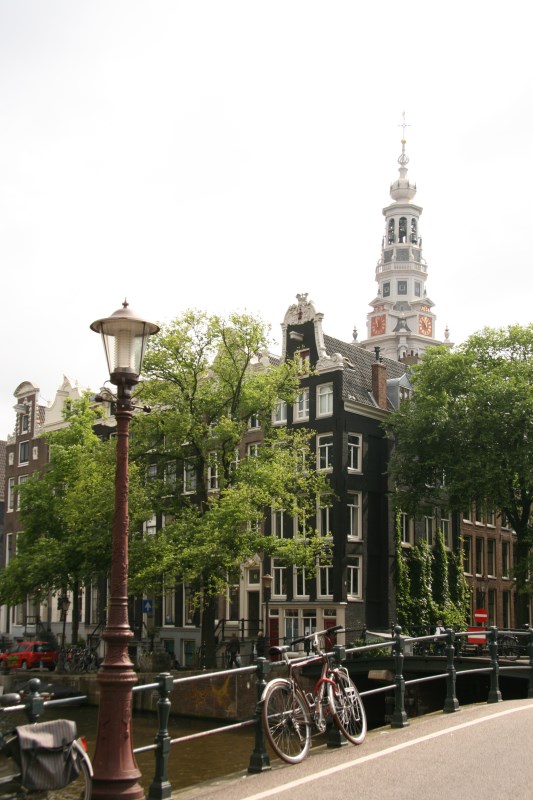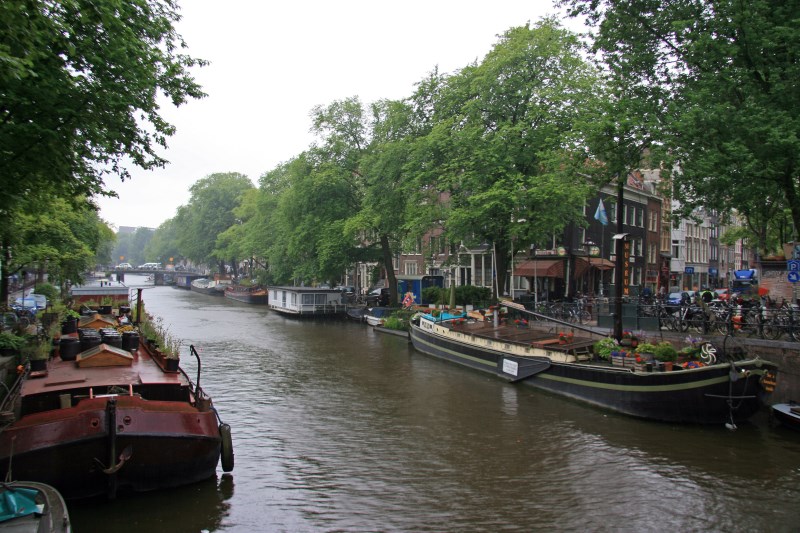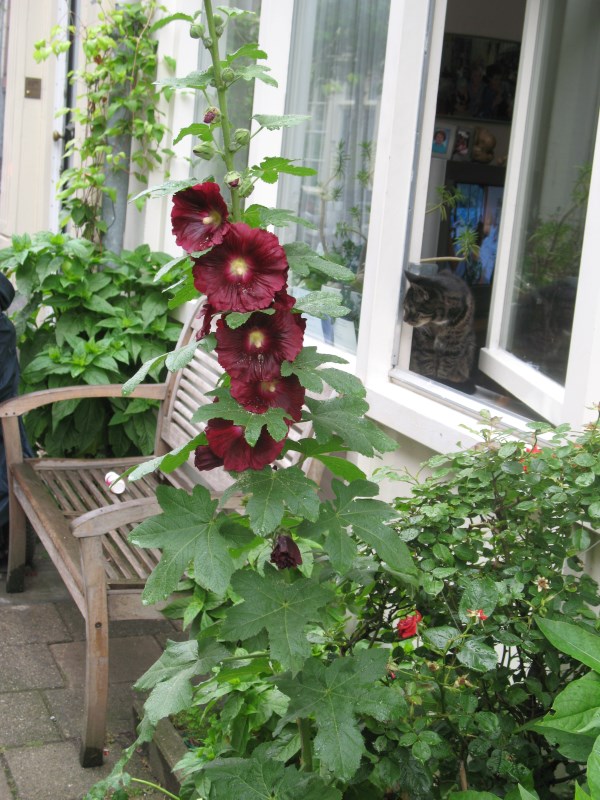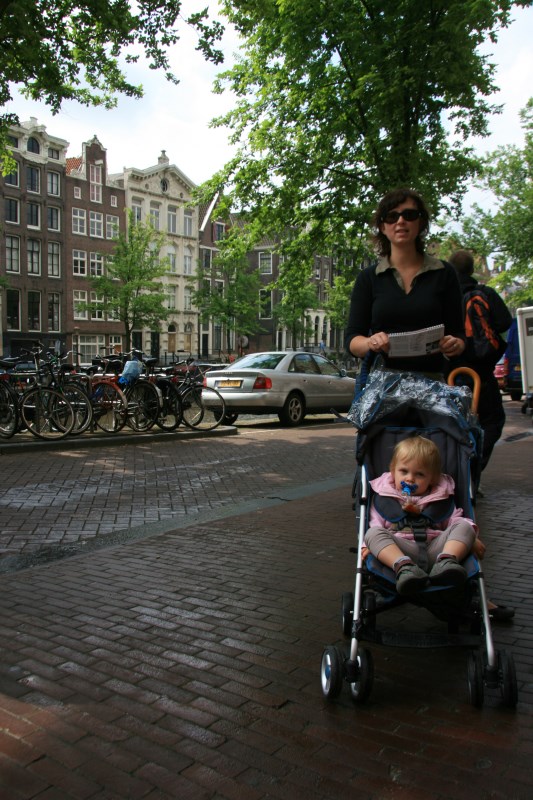 Consider renting a bicycle if you want to get around faster, but only do so if you are used to riding one. Traffic in Amsterdam is hectic, and especially with all the other bicycles passing you by from each direction. Not for the novice rider!
If you have to do one museum, you'd have to pick Anne Frank. Be sure to book in advance, because you can avoid a long waiting line. Not into history? Our favourite museum is the Van Gogh museum, or if you want to go more traditional, try Rijksmuseum.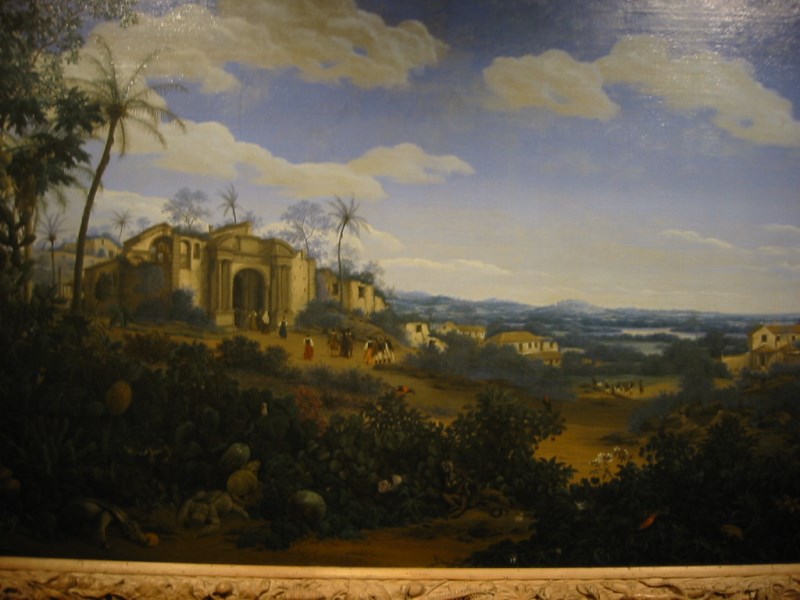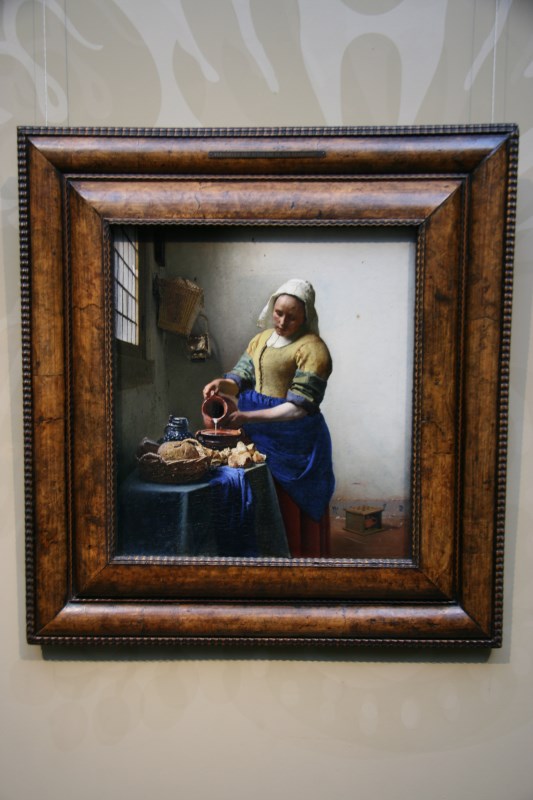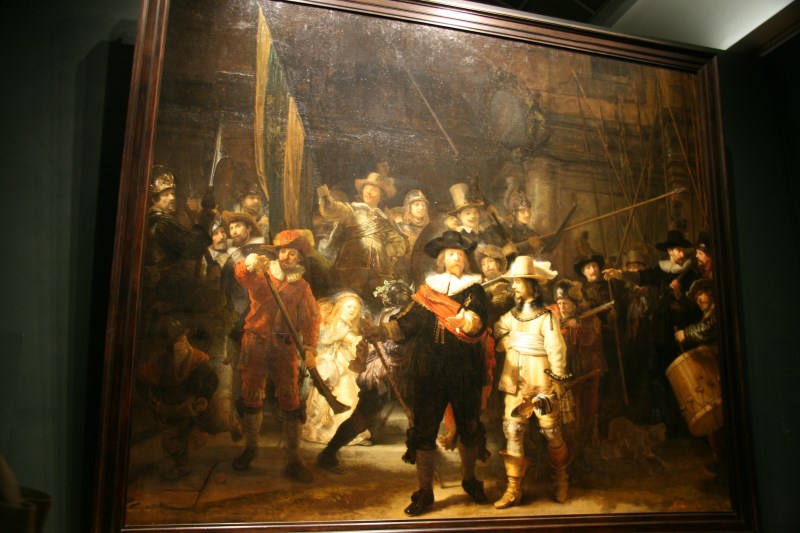 An absolute must is to see Amsterdam from the water. You can take a boattrip with a guide (a lot of them start near Leidseplein) or if you fancy getting a bit sporty, hire a waterbicyle and paddle yourself.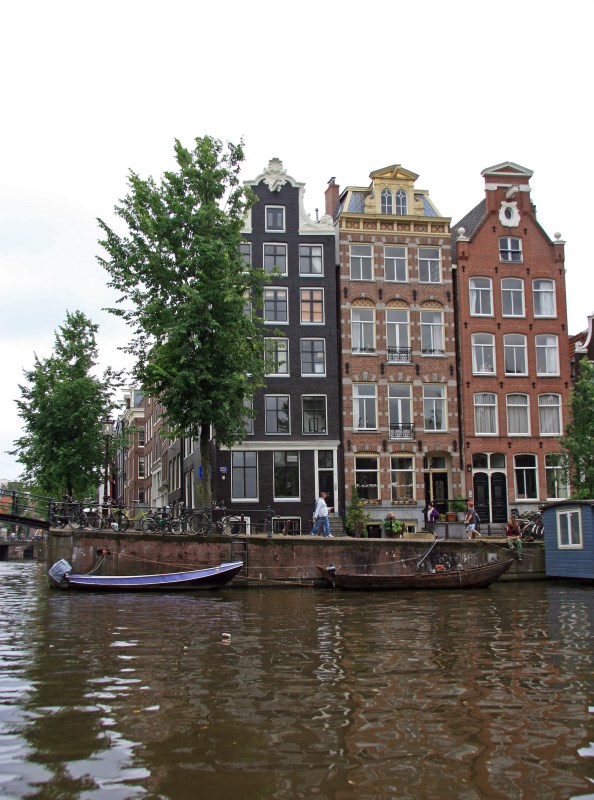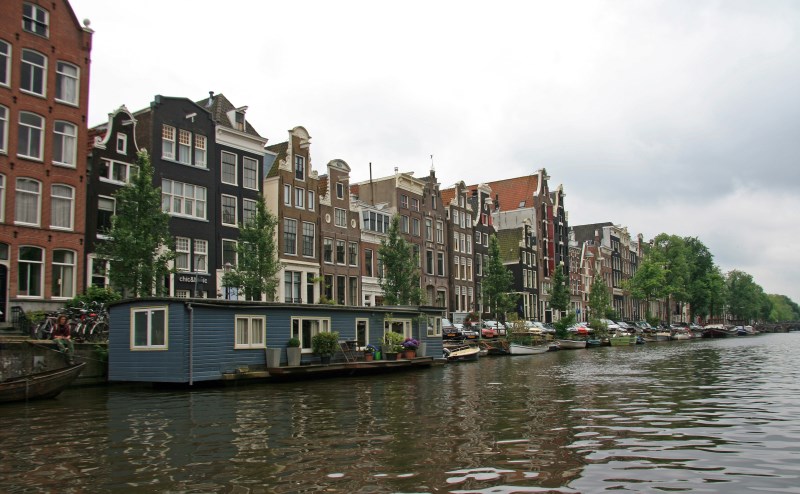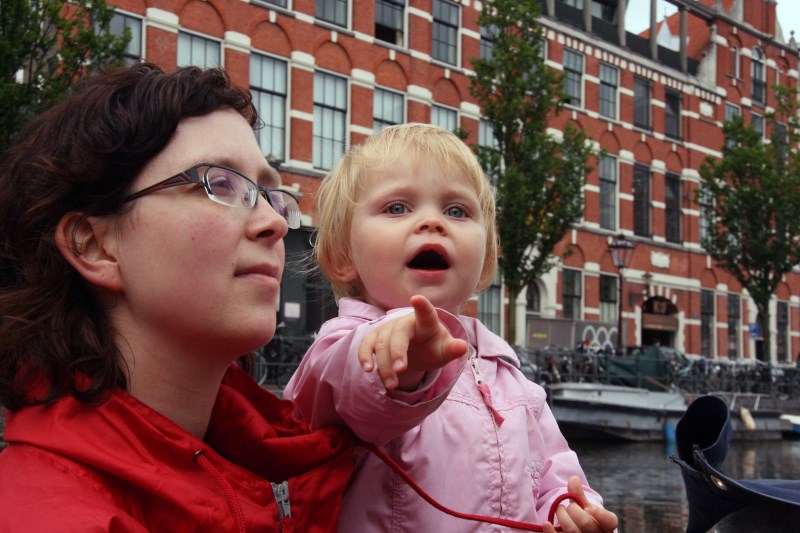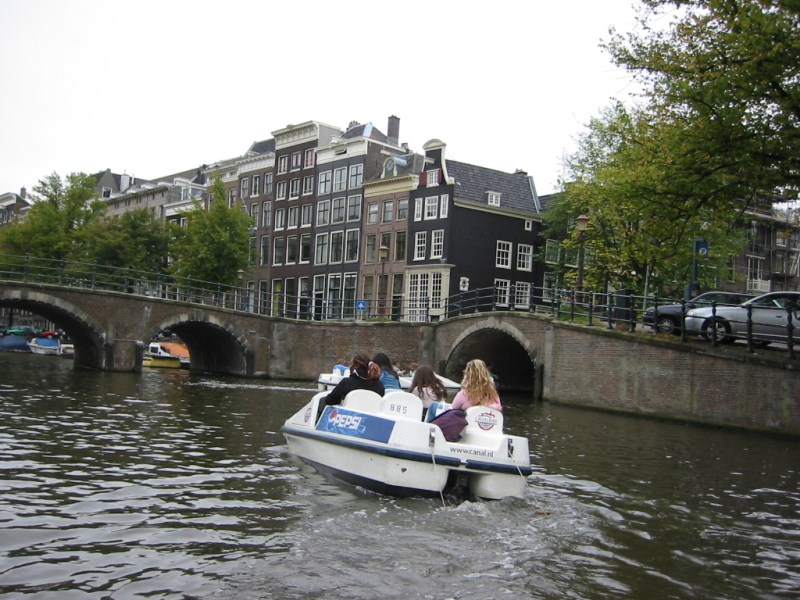 Want to factor in some shopping? Walk through the "negen straatjes" (nine streets), near Prinsengracht in de Jordaan area. They house some of the cutest shops you've ever seen and are great for some quick souvenir shopping.
There are plenty of options for food in Amsterdam, but a fun one is food from the wall. Typical for Holland is a "kroket", which is a meat snack, with a crispy layer on the outside, deep fried. Febe loved it!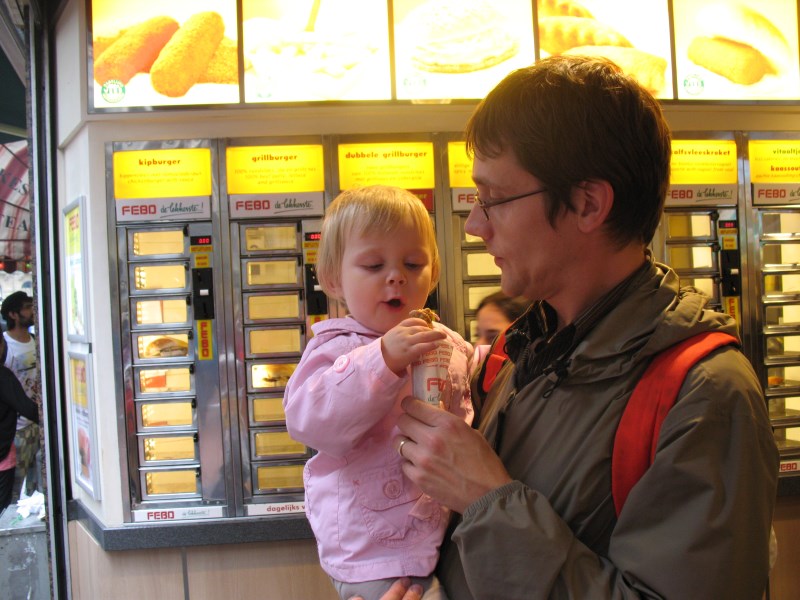 Amsterdam in a weekend
If you are staying a bit longer, I would advise to see multiple museums. We've already mentioned our 3 favourite ones, but two other great tips are Nemo (science museum, with activities for kids) or Tropenmuseum, with a fair bit of history from the colonial past of the Netherlands.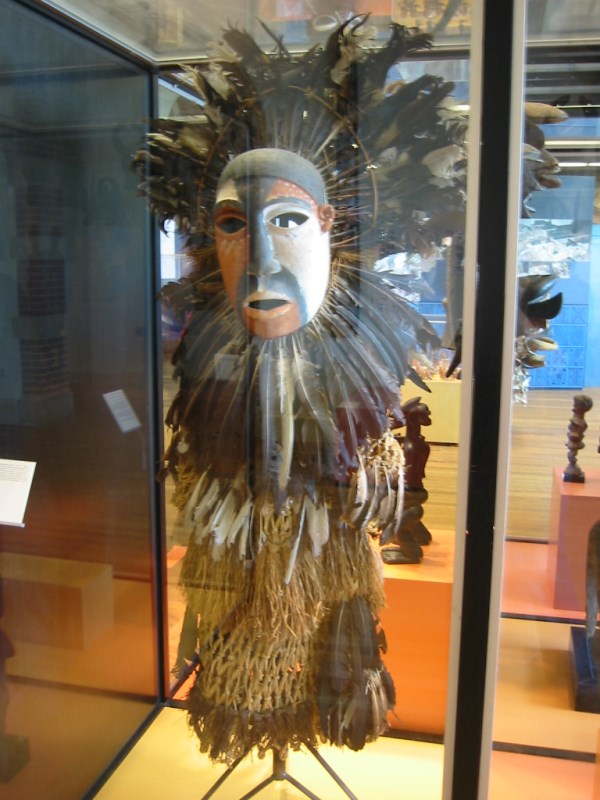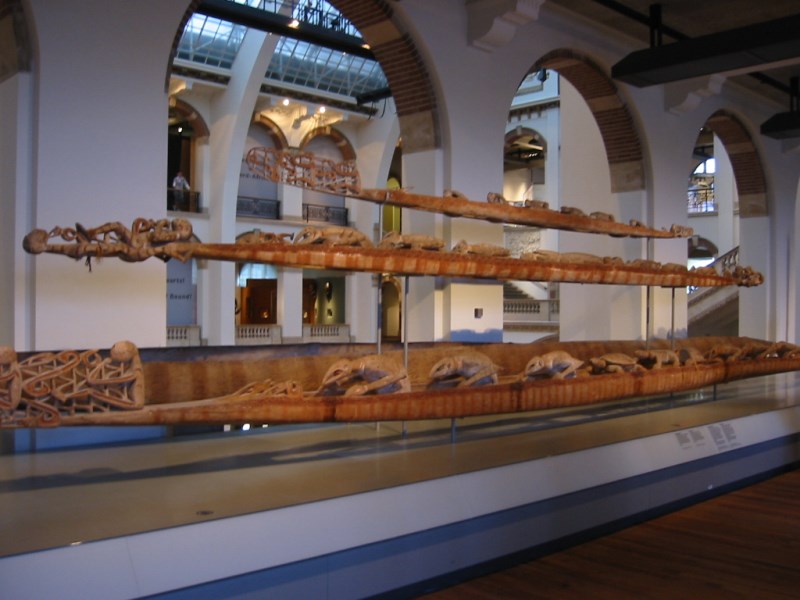 Got more time? 
If you're staying longer, make sure you visit Vondelpark for a picknick. This green long close to Leidseplein is a great place to walk, eat or play some football with your children. I wouldn't advise crossing it after dark, though. Unless you want to buy some harddrugs, ofcourse 😉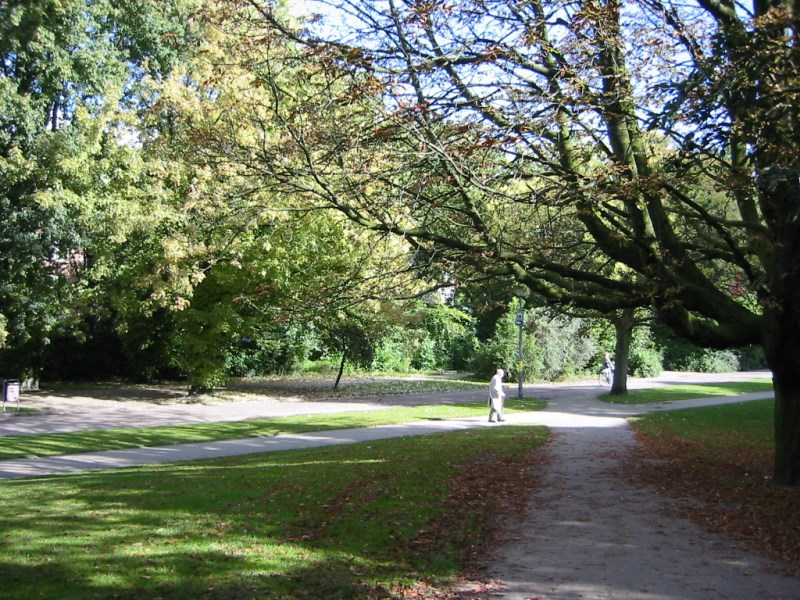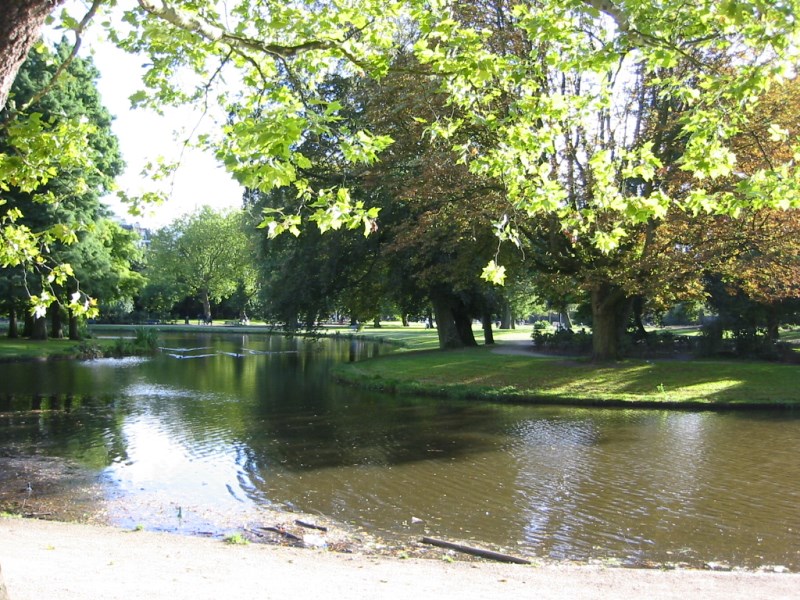 Amsterdam has got a great zoo, Artis, so take your time to explore that one as well!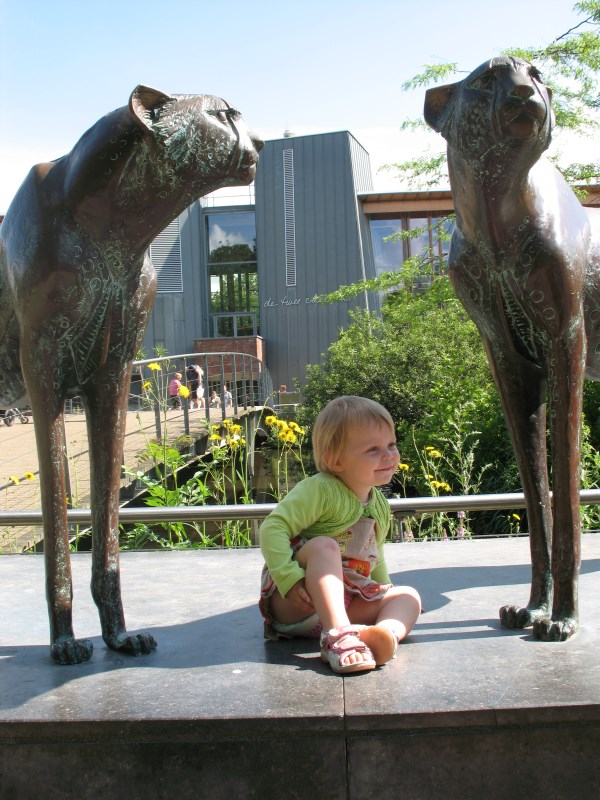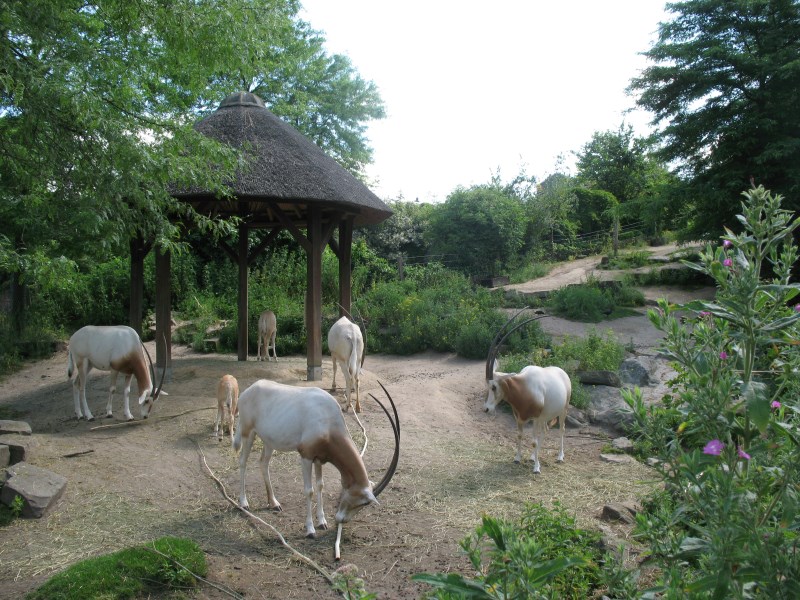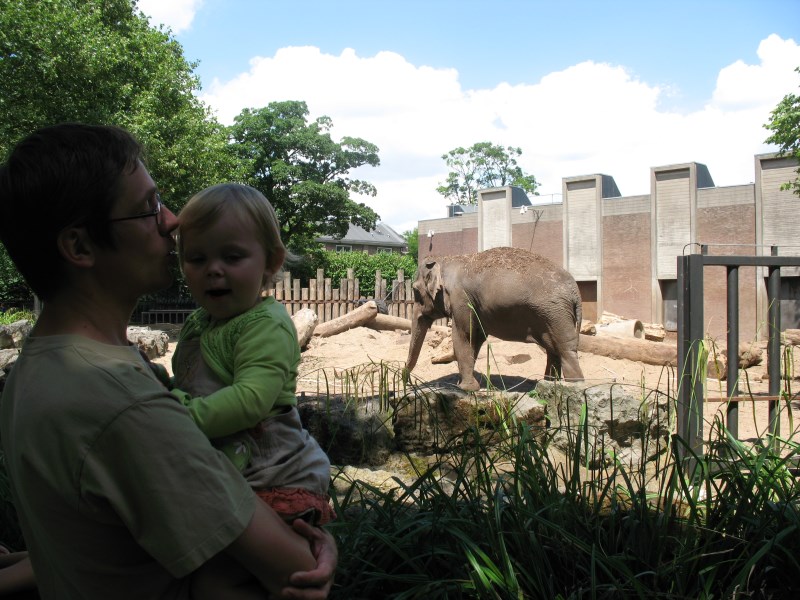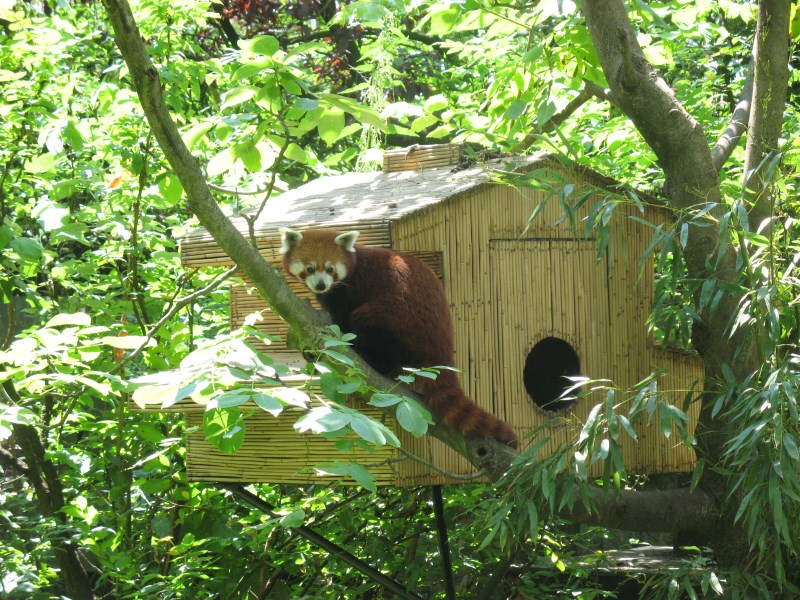 And finally, rent a bicycle, cross the Ij and bike to Marken. It's a great bikeride that wil take you to a lovely Holland town.
You can read more about Marken in this blogpost.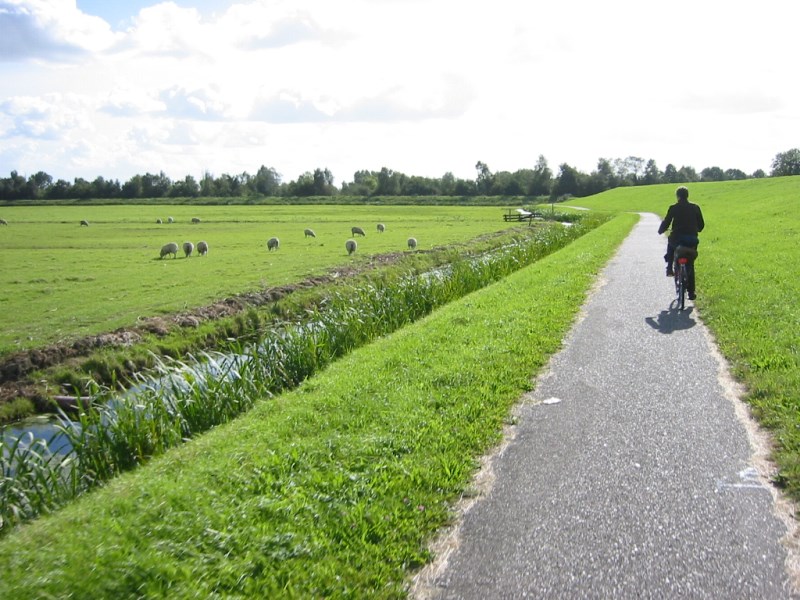 We hope you'll have fun in Amsterdam!