We love fall. The colours of the leaves, the fresh air, the food, the cosiness at home… What's not to love about it? One of our favourite things to do in fall is go to a forest for a nice, long walk.
Forests in Belgium are hard to come by. One of our best is Muziekbos. Located in the heart of the Flemish Ardennes,  near Ronse, this forest has gentle slopes that make it look stunning. It's beautiful in all seasons, but fall and spring are the best times to visit. In springtime the forest colours blue due to the bloom of thousands of bluebells – a phenomenon also spotted in Hallerbos. In fall it's the colours of the leaves that make it magical!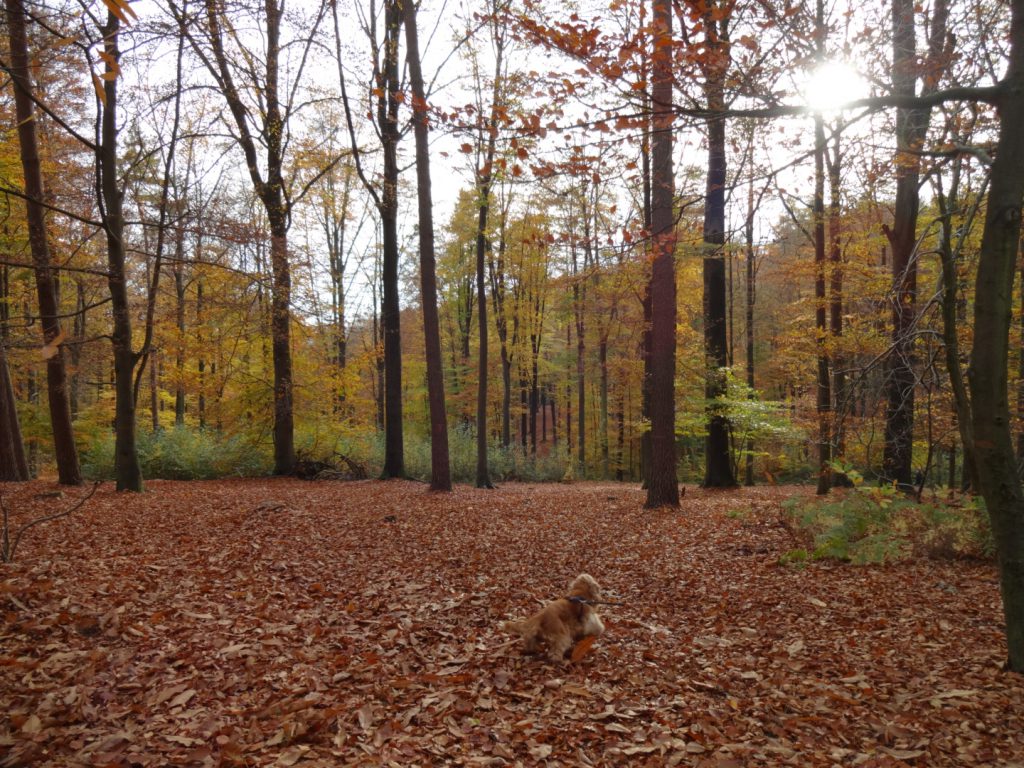 Muziekbos can be explored randomly, but it also has a few nice walks you can take, leading anywhere from 1,4 to 12,8 km – making them ideal for both hikers and families with children. There are signposts leading the way, and although this leaflet is in Dutch, the map on the second page should be understandable for all visitors to the forest! Last year we decided to go for the 2km Geuzentorenpad, which passes by de Geuzentoren, a big tower. While the tower itself looks medieval, it was only built in 1864.
But what makes this forest the most interesting for families with kids, is the two gigantic play areas they have! Almost looking like they are a part of the forest, they will entertain your young ones for quite some time! Febe loved discovering them, as you can see!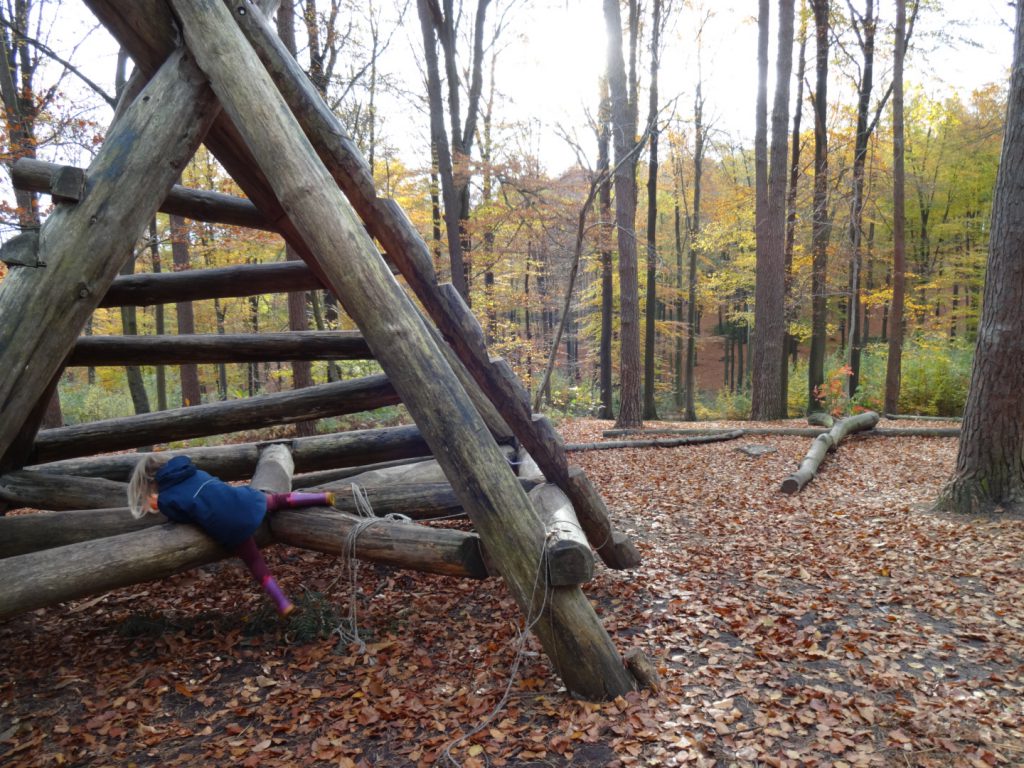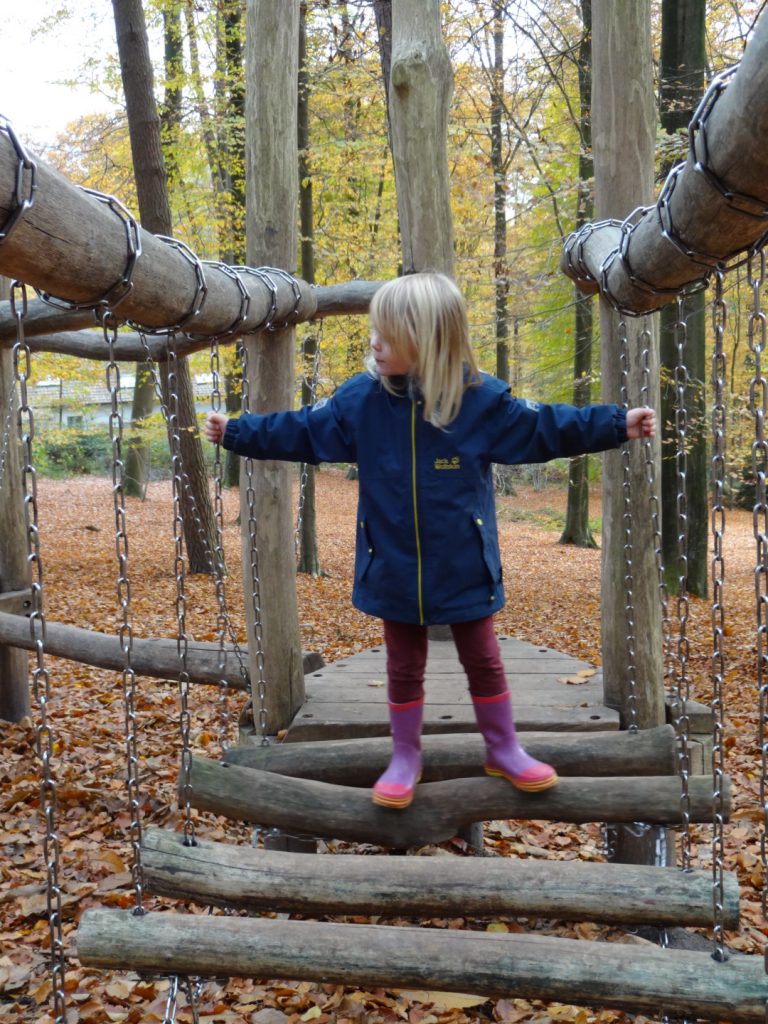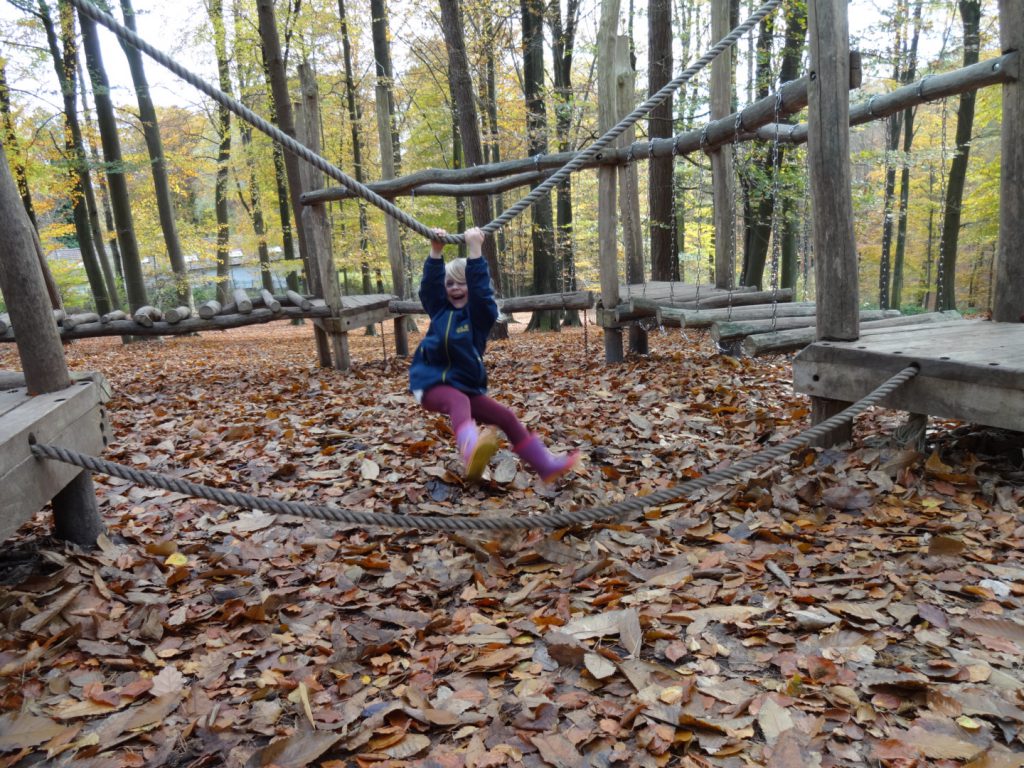 Another interesting feature is the camping zone. Within the forest, there are three platforms for free camping. Three tents can be pitched, and a water pump guarantees a minimum comfort. You can camp for a maximum of 48 hours and the spots are free. A reservation can't be made and the area for camping can be found using the following GPS coordinates: N 50°46'10,2'' O 3°39'18,42'' . Sounds exciting, right? It's certainly something we want to try out one of these days…
So, what are you waiting for? Grab your hiking shoes and go for it!