Sonfjället (or Sånfjället, if you want the correct and original spelling) is one of the 29 national parks in Sweden. The park consists of the Sonfjället Mountain and its surrounding forests. Due to its central location, this park is an easy addition to any road trip in the country, whether you come from the south, the north or the centre. And since it is only a 1-hour drive from Härjedalen Sveg Airport, it is also a short break opportunity. Because yes, Sonfjället is the ideal spot for a break from your busy life. Visit beautiful Sonfjället to immerse yourself in nature, tranquility and solitude. If you need some exercise, go for a hike and inhale some fresh, unspoilt mountain air. But that's not all. This park is also home to a lot of wildlife, including bears and beavers. With all those spectacular assetts, Sonfjället is also the perfect destination for families with children. Only a few days in this splendid patch of Sweden should suffice to charge your batteries, clear your mind ànd make your younger family members very, very happy indeed. Sonfjället will make for unforgettable family memories! Here are a few activities that will help building those memories:
1. Go for a hike up Sonfjället Mountain.
Sonfjället is hiking country, and all routes are concentrated around the Sonfjället Mountain. There are plenty of well-marked summer trails, everything from short child-friendly walks to day-long treks. The trails are well-maintained and there are more than enough signposts that indicate distances and directions. We started at the Nyvallen's seter information center and decided to walk up to the lower Lillfjället peak, a 4 km-hike through mountain birch woods and far above those. The climb is rather steep, especially in the beginning, but don't forget to take a look around and enjoy all that natural beauty. There is plenty of fauna and flora to be discovered here. Also try to include a few stops along the road in order to catch your breath and enjoy the view of the Sonfjället surroundings, especially when above the birch canopy. Lillfjället is a real summit, so it will give your kids a sense of achievement once they reached it. The view on top of Lillfjället is so magnificent, it will make the whole family forget about all that hard work in no time! After a well-deserved rest (and a picnic?), just head down the same way you came and enjoy Sonfjället's nature for a second time!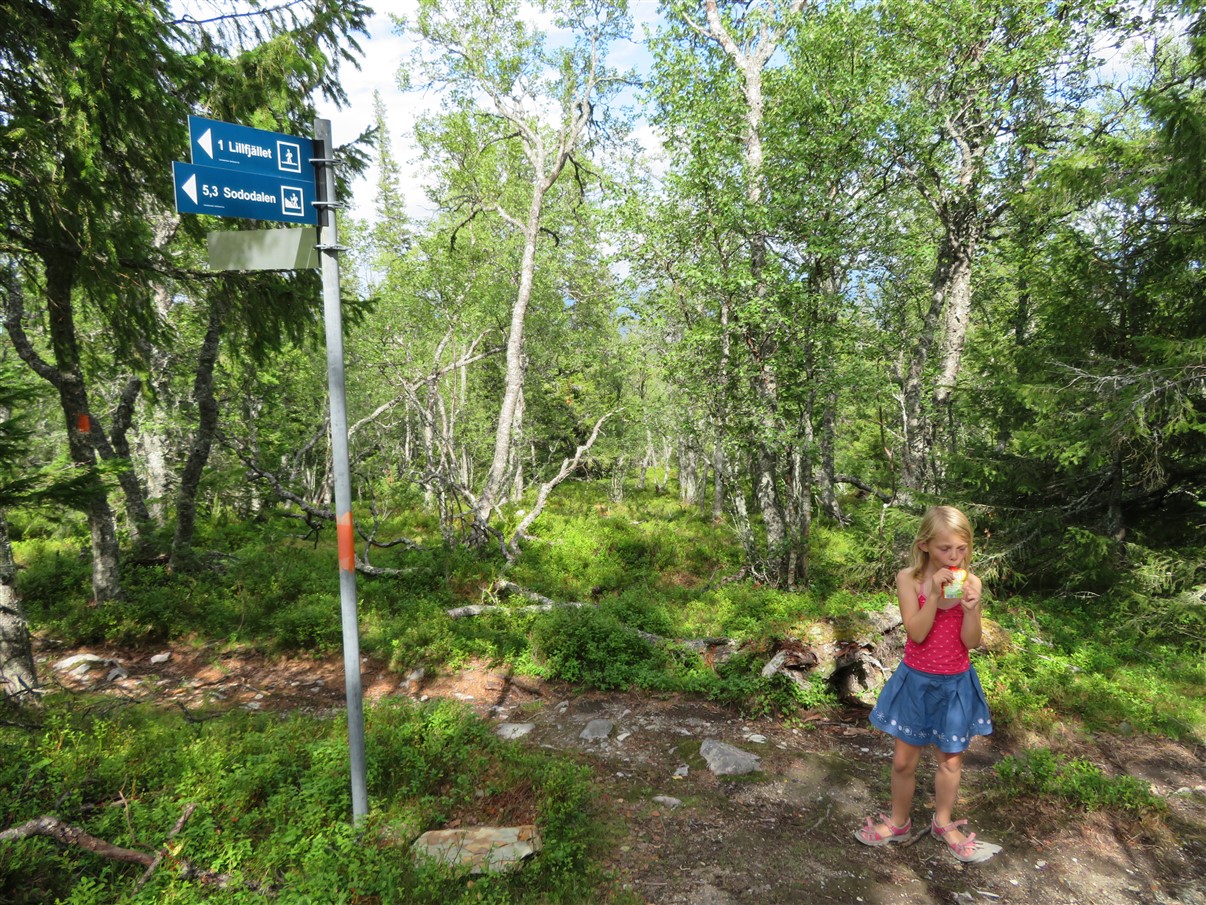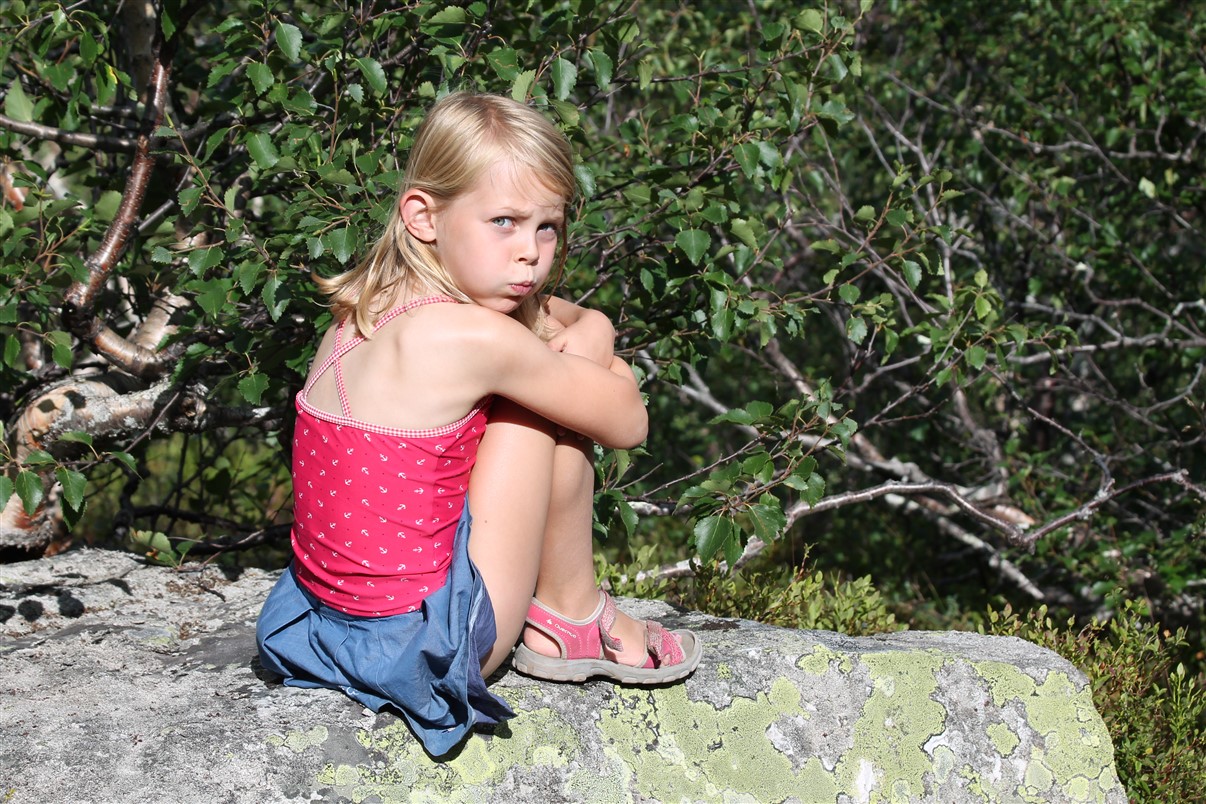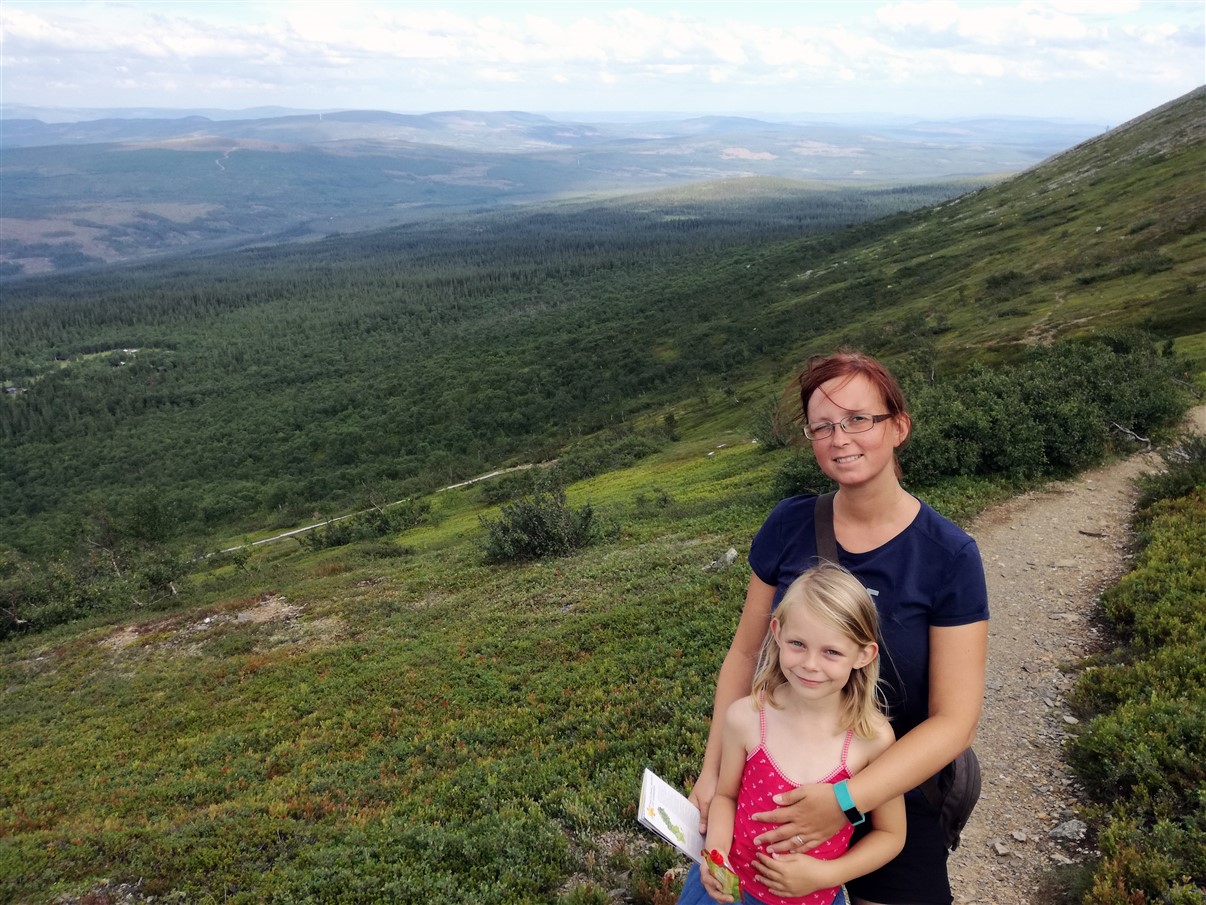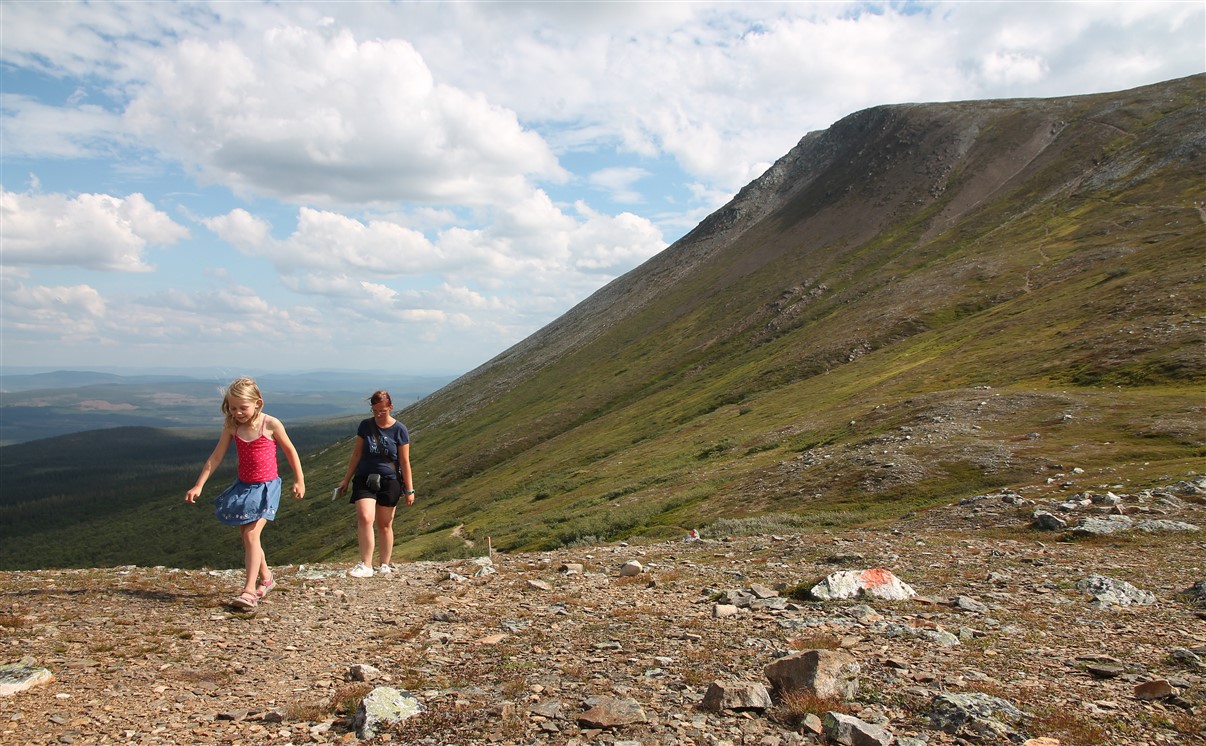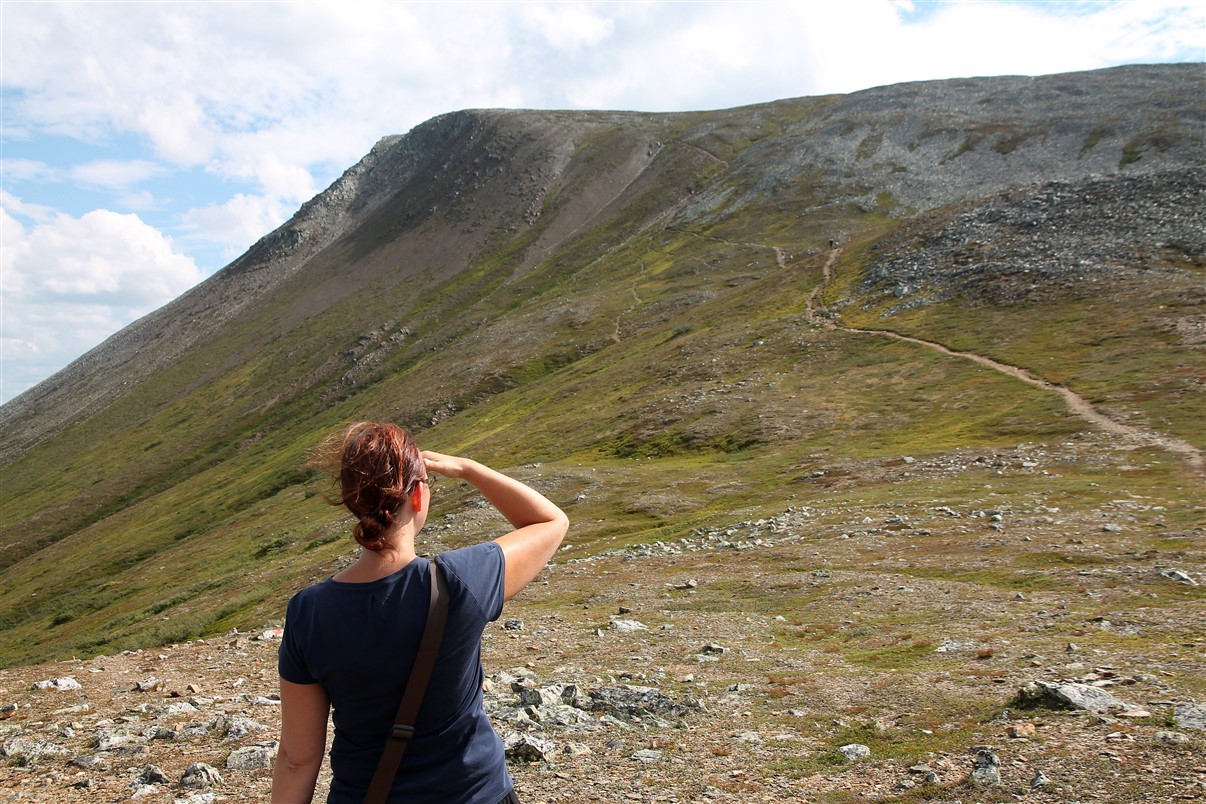 2. Make a turret of stones to celebrate reaching Lillfjället.
As already mentioned above, reaching the Lillfjället peak provides your kids with a sense of achievement. Even though the hike is not very long and was suitable for our 8-year old daughter (who only wants to go hiking when the path is "adventurous"), it isn't a walk in the park (well it is literally, but not as a figure of speech…). So, what better way to celebrate their moment of triumph than to build a pile of rocks: a (hopefully) long-lasting reminder of their heroic effort. There are already numerous stone turrets on Lillfjället, and there are many more stones to choose from… If you like, you can build a higher one together with the whole family as well.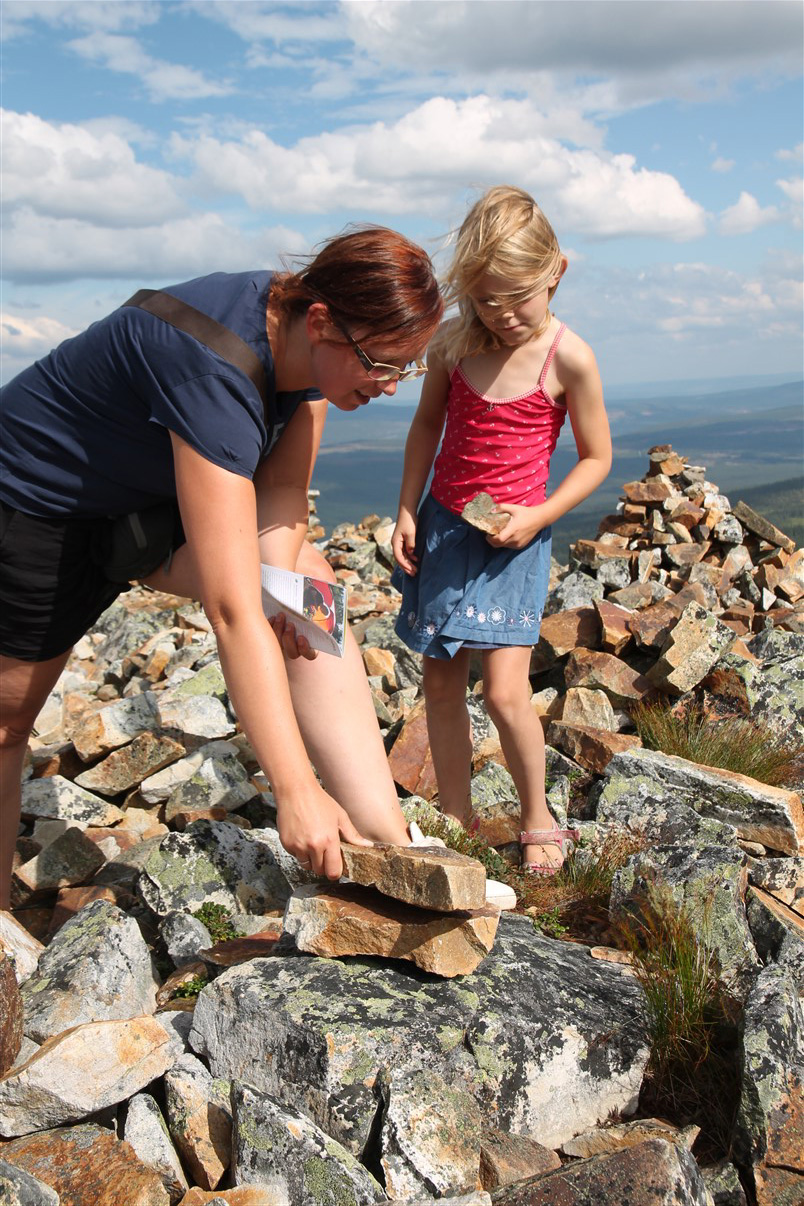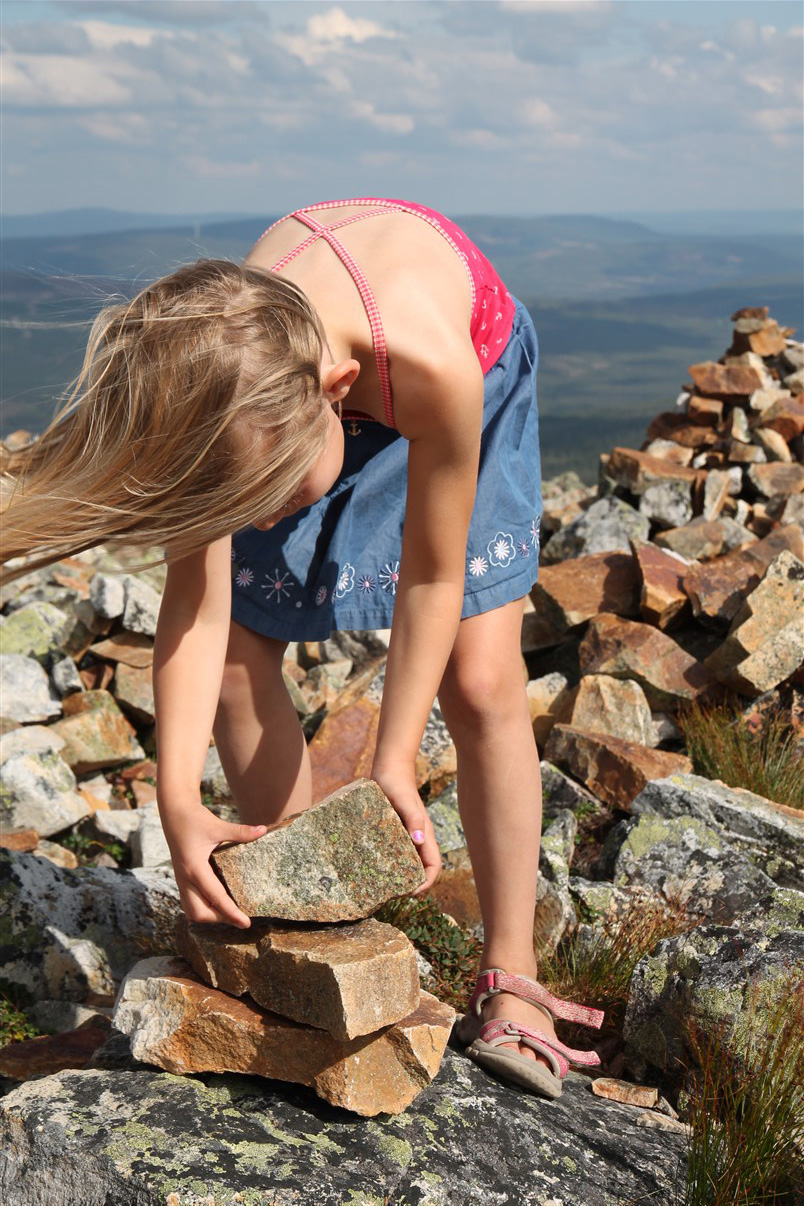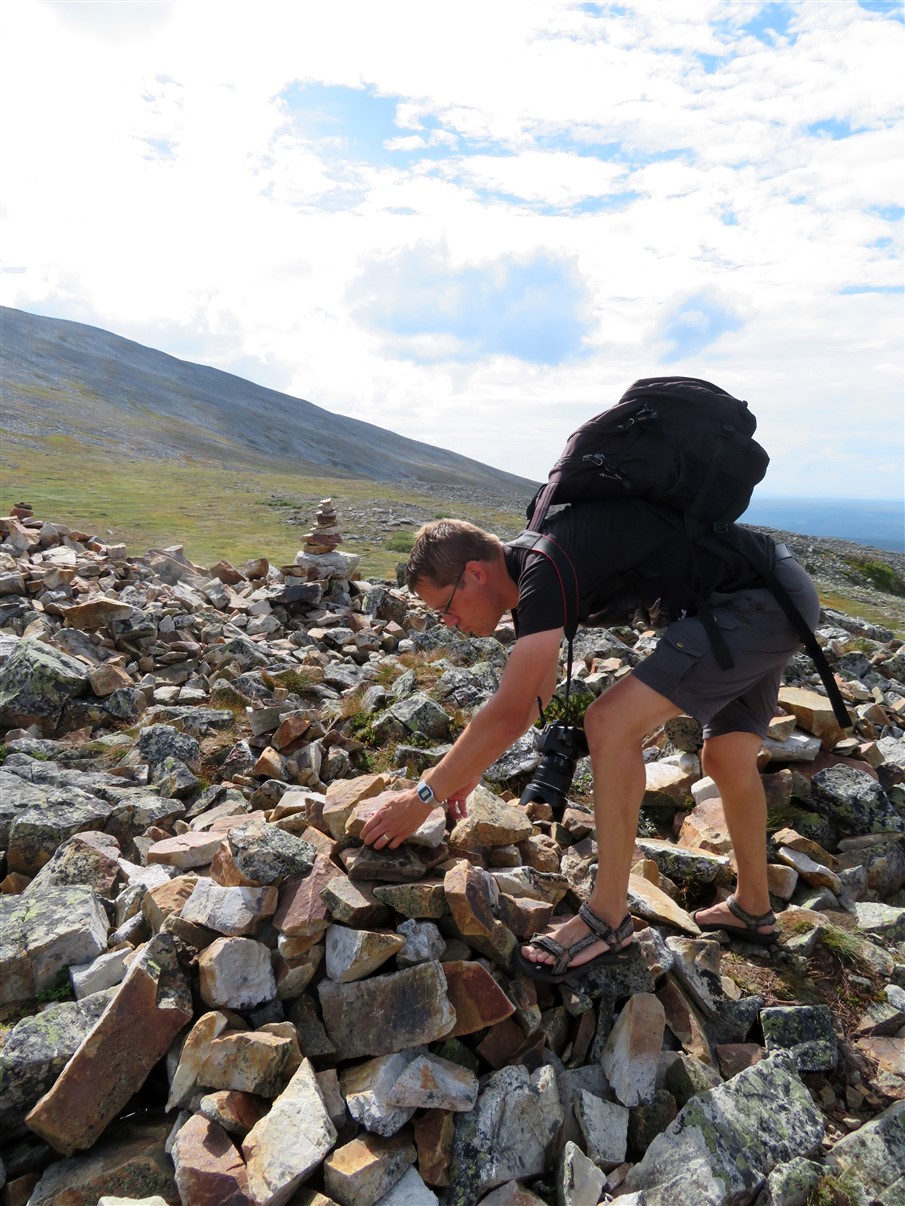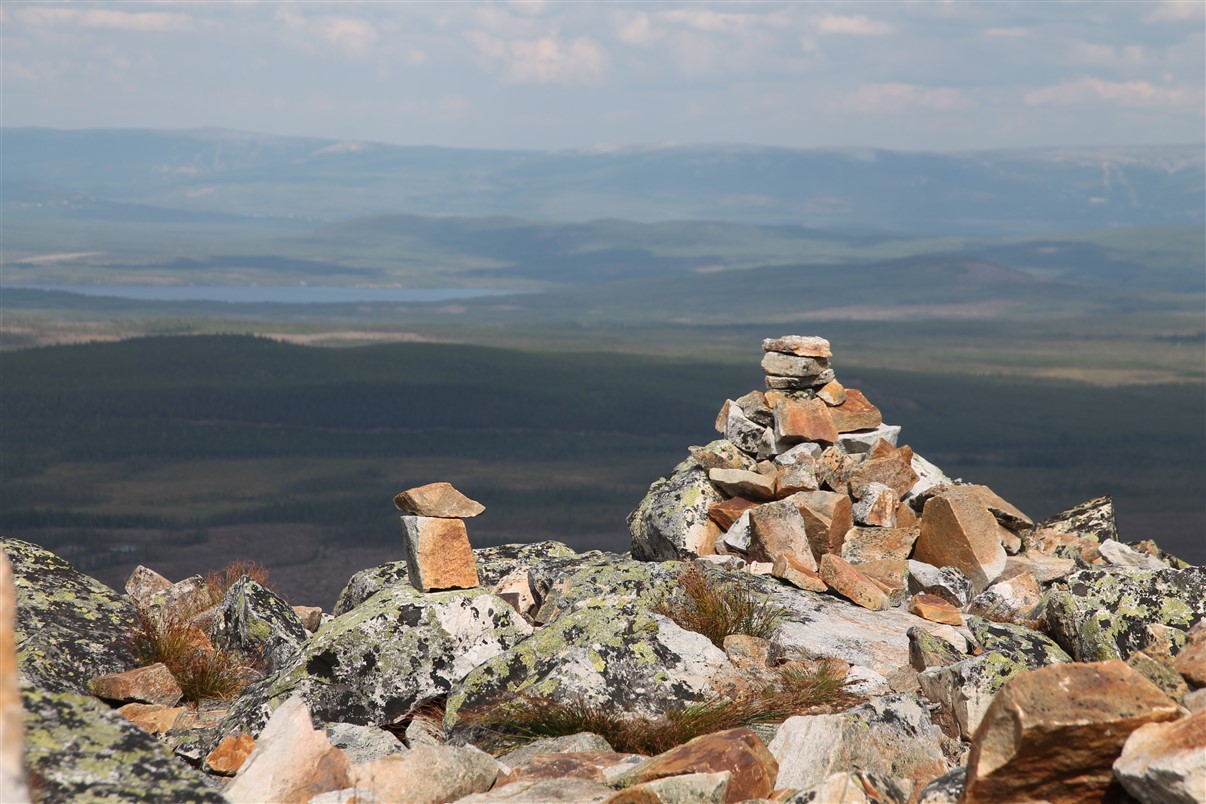 3. Pitch up your tent @ Hede Camping.
We visited Sweden on a road trip in the summer of 2018. To cut the costs a bit, we traveled around with our own car and used our own Fjällräven tent as a portable home. Although we always aimed to go free-camping in the wild (which is allowed in Sweden), we were obliged to visit a campground once in a while for a hot meal and a proper shower. After more than three weeks of camping on different locations in Sweden, Denmark and Germany, we concluded that Hede Camping in the Sonfjället NP was by far the best campsite we had pitched our tent on. There are quite a few reasons why. The first assett of Hede Camping is its quiet location. The tent (and camper) spots were also very spacious and located in a green environment. Facilities were tidy and well-maintained. Since there weren't many guests when we stayed there, we were able to use the small but usefull kitchen every day. Hede Camping is also nicely located close to the village of Hede (with a decent supermarket). A short walk brings you to the Ljusnan river, which is perfect for a swim (when you are of the polar bear type). Moreover, the starting point for most of the hikes on Sonfjället Mountain is only a 30 minutes drive away. Last but not least, Hede Camping has its own private swimming pool ànd slide, which is a big bonus when you travel with your children…
And you get all of that for only 18 euro per night (incl. electricity)!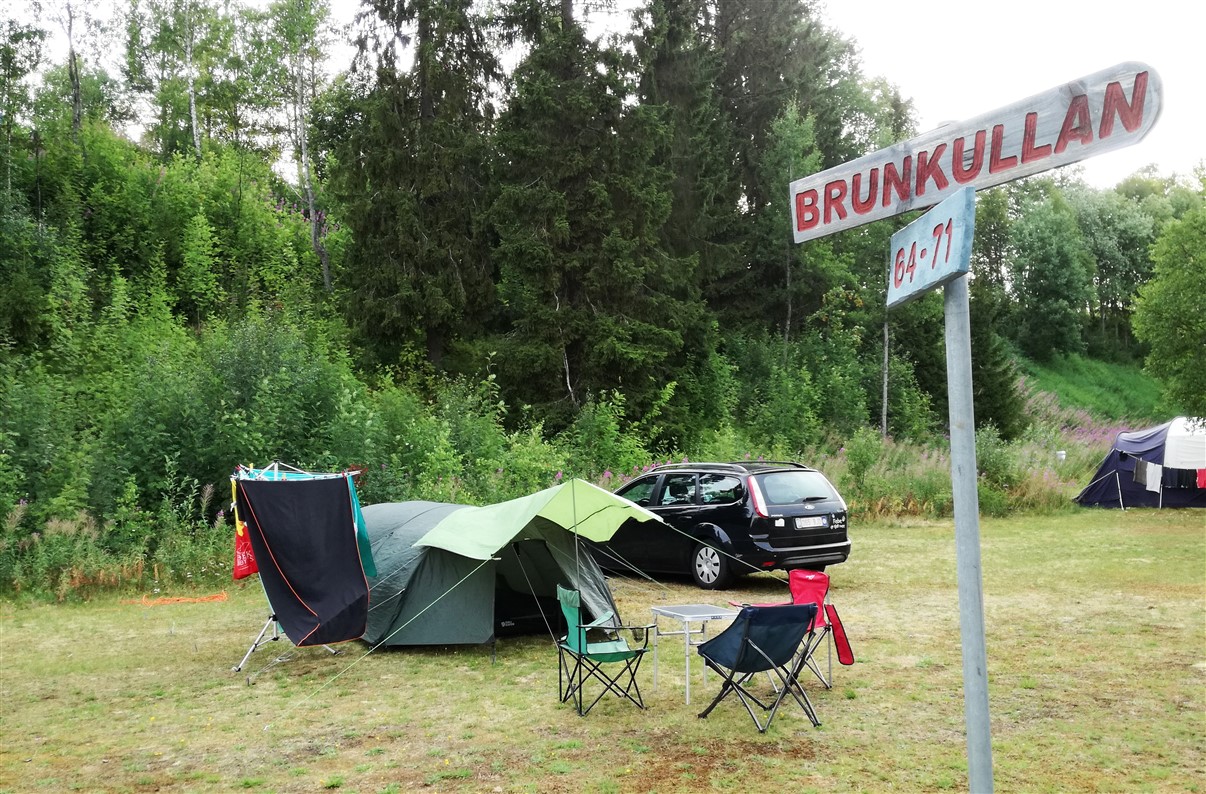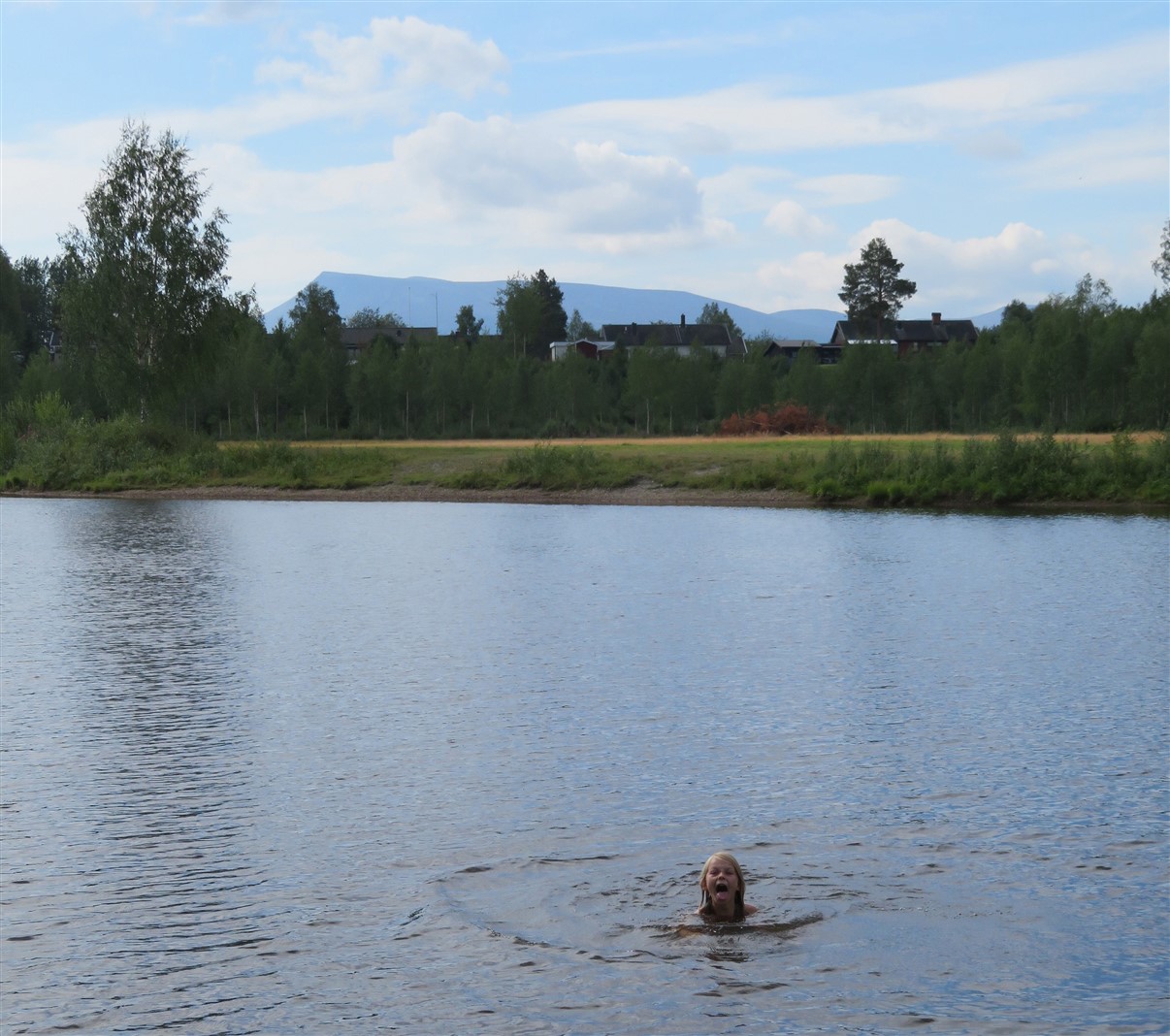 4. Try out the swimming pool and its excellent slide @ Hede Camping
Even though some locals tend to come over and enjoy the pool on hot days, it is never too crowded. The slide is huge and the pool is clean. So give your kids a break and try to add a pool day to your travel schedule!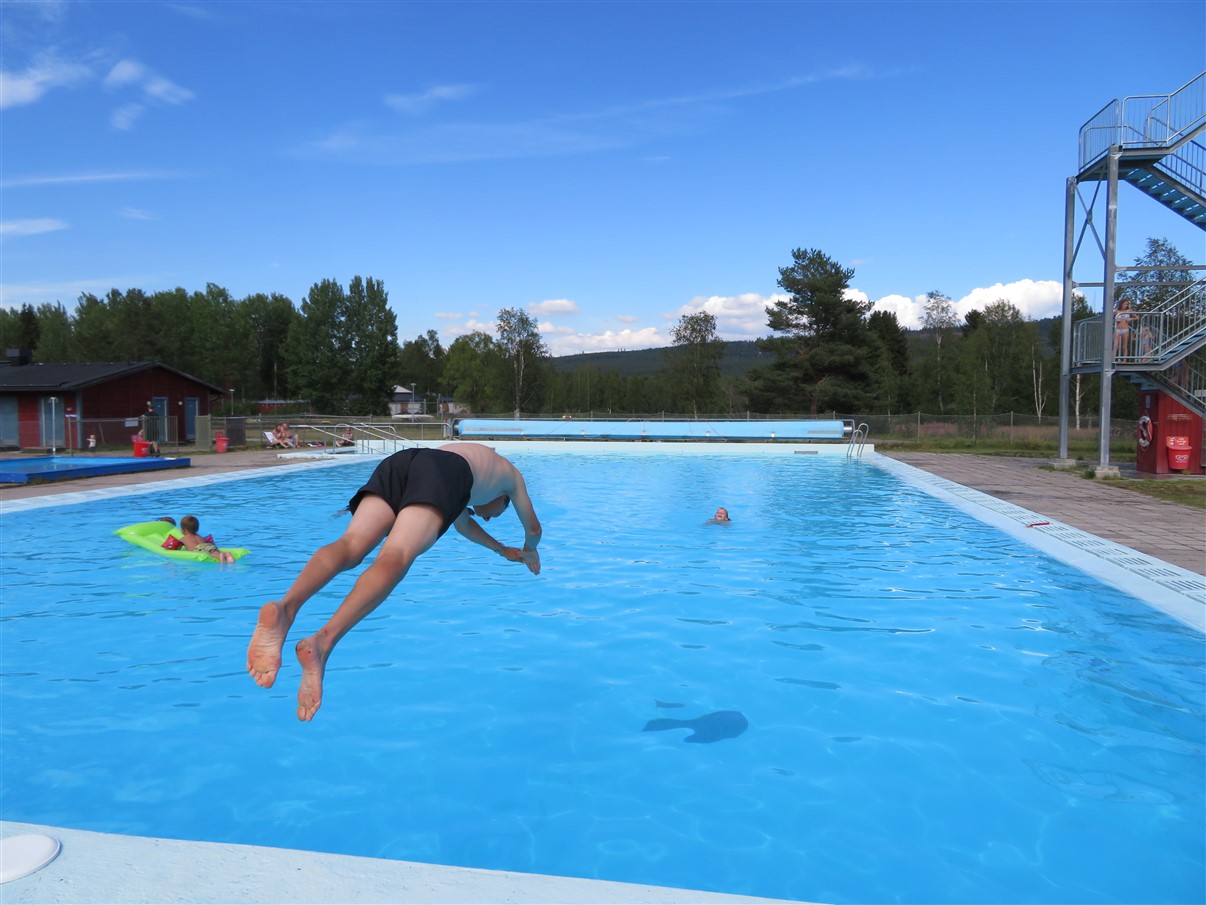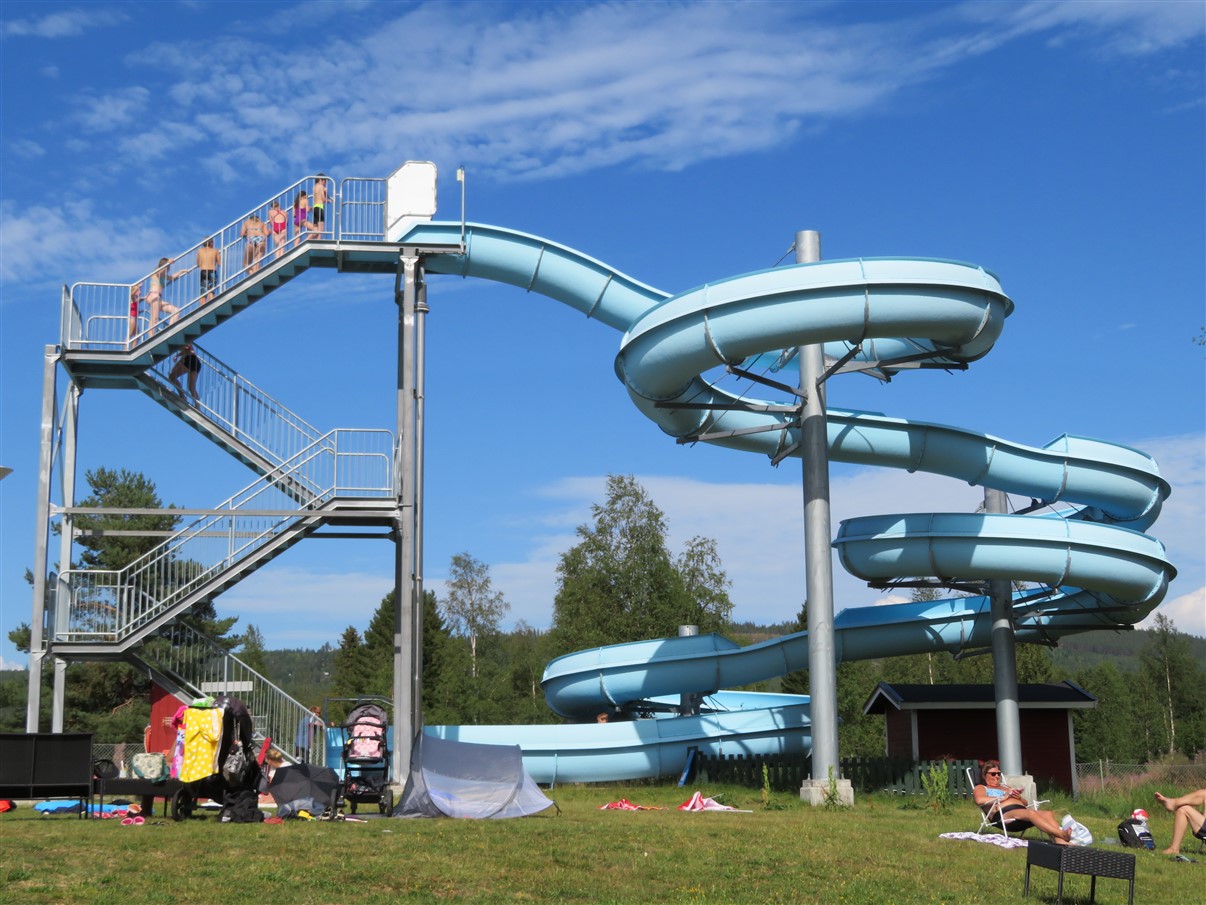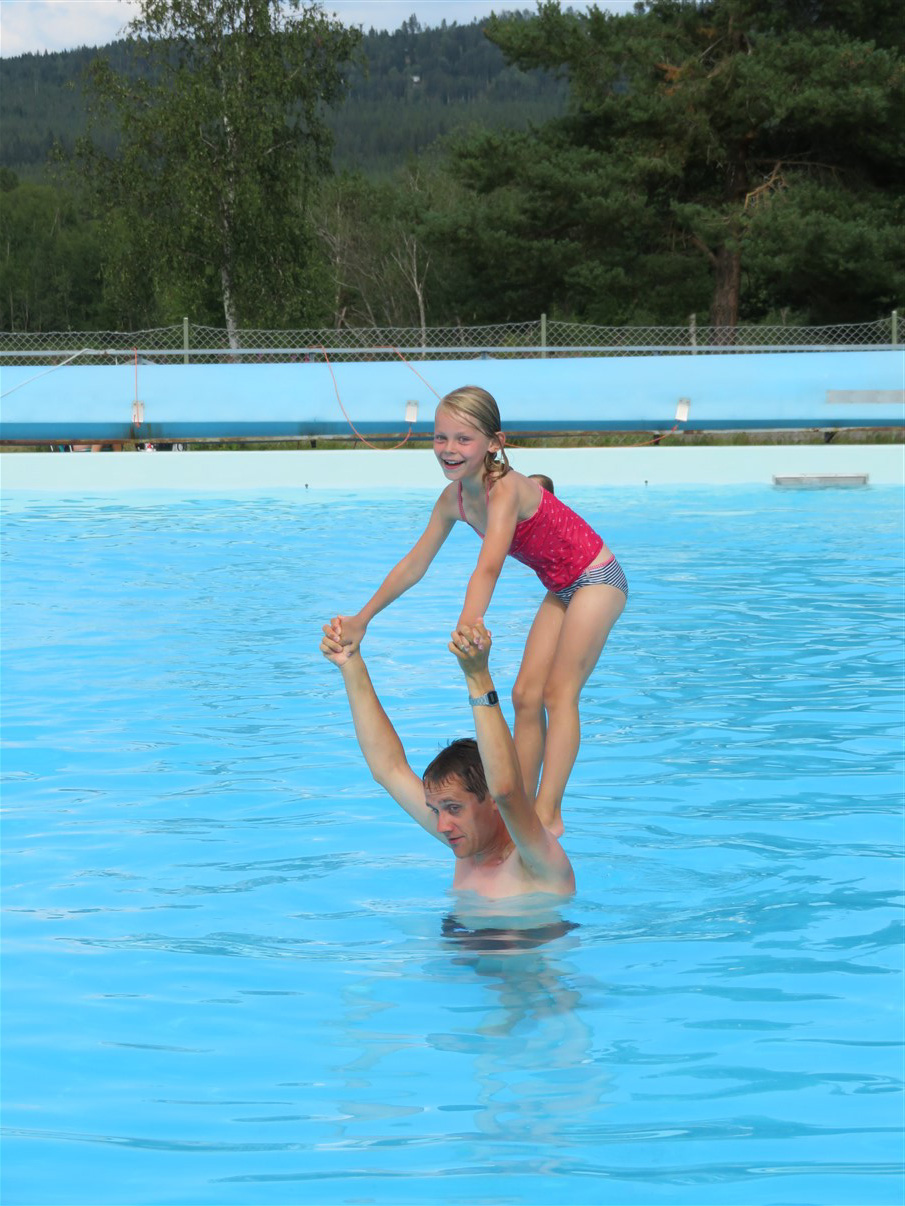 5. Spot some wildlife from your car.
Although we do enjoy an adventurous walk in Sweden's nature, we also figured out that the best way to spot some wildlife is around sunset, and from the car. Since you are inside the car, animals consider you part of the vehicle and will be less alarmed when you approach them. We left our campsite around 20pm and started driving slowly on secondary roads, between pastures and woodland. We spotted our first reindeer half an hour later: two males, with large antlers. We also came across a lot of females (with smaller antlers) as well, sometimes in larger herds. One very photogenic male individual was friendly enough to pose for us during the Golden Hour. In total, we counted more than 90 reindeer that evening, but were able to spot some other animals as well. We were lucky to come across two moose: a mother and her calf, which isn't a common sight, even in Sweden. Another inhabitant of these lands is the Capercaillie, a large, pheasant-like bird that we also spotted from our car. Our small road trip lasted for approximately 4h and although we did it specifically to spot wildlife, we were also very impressed with the superb landscapes we were able to ejoy from our car.
A definite must-do!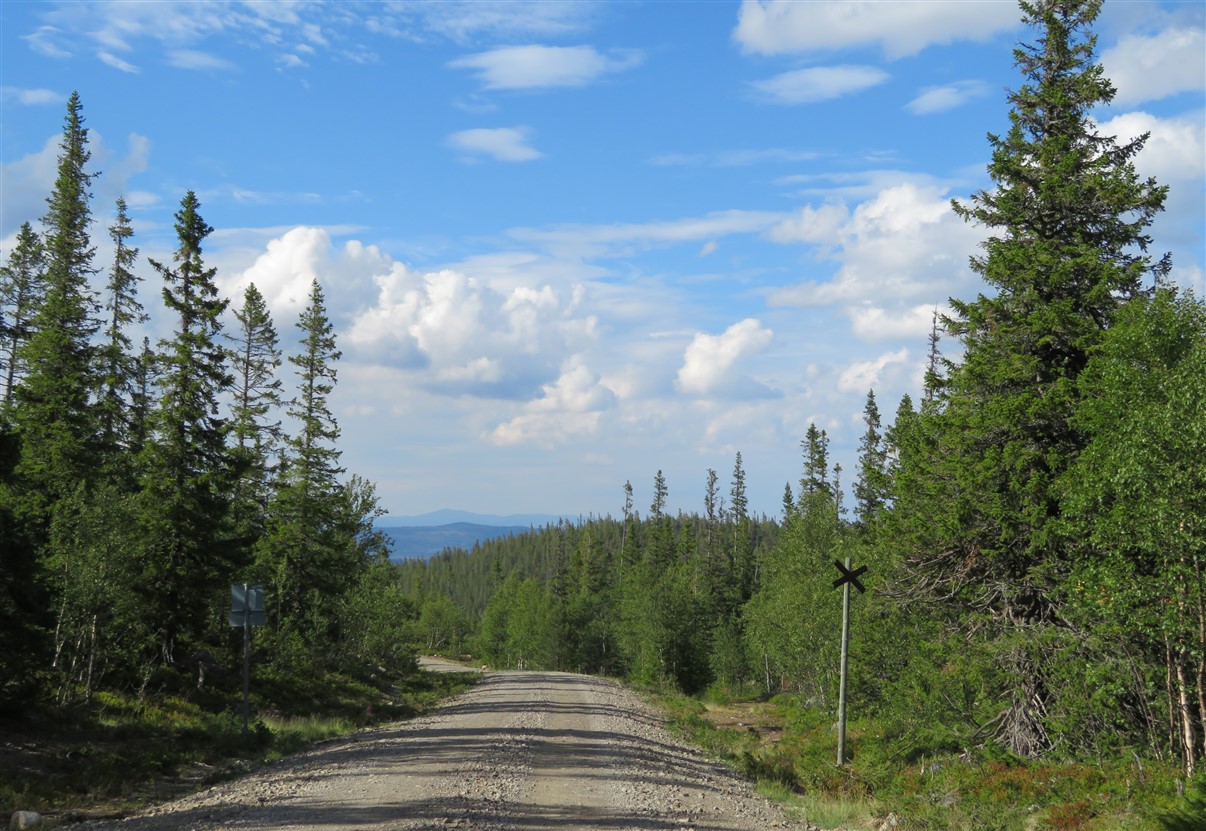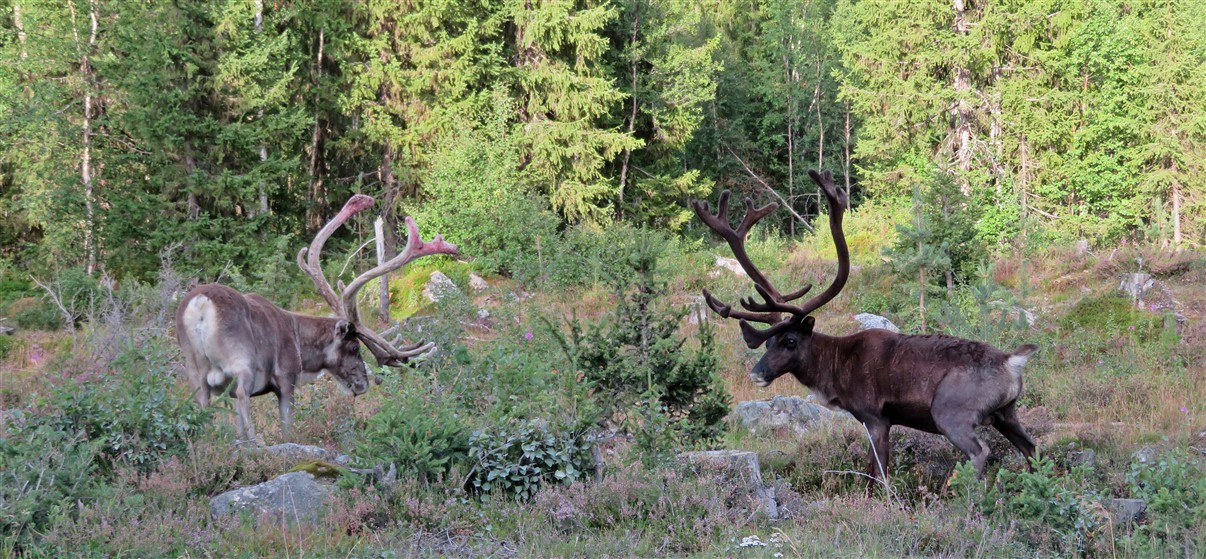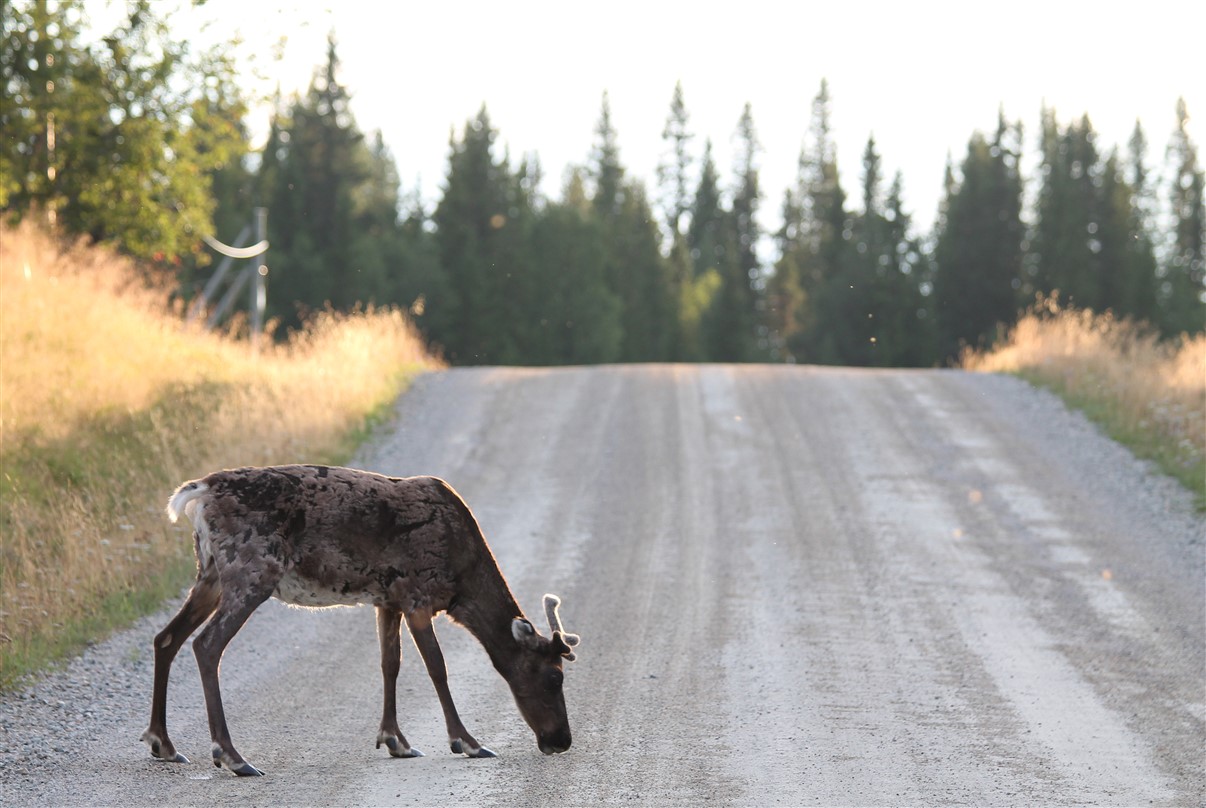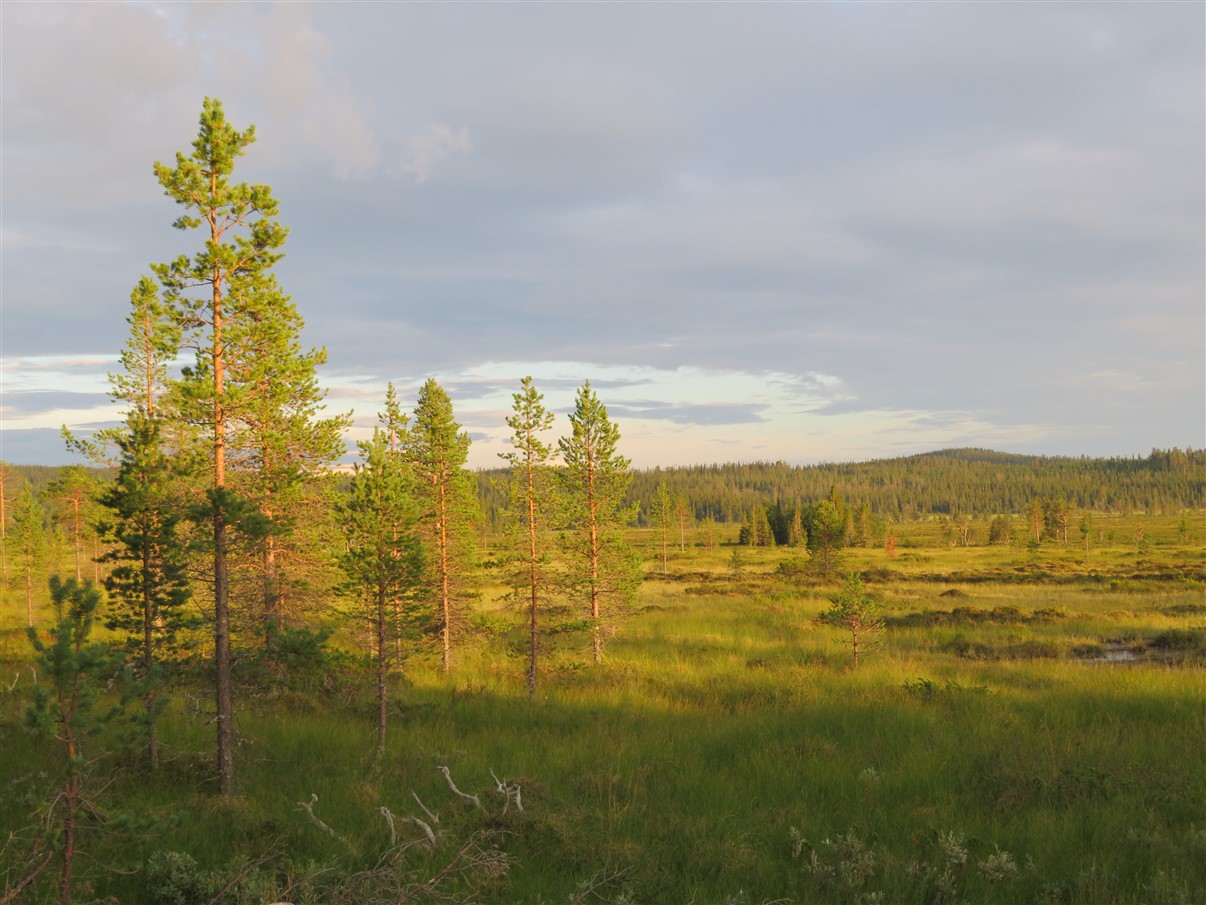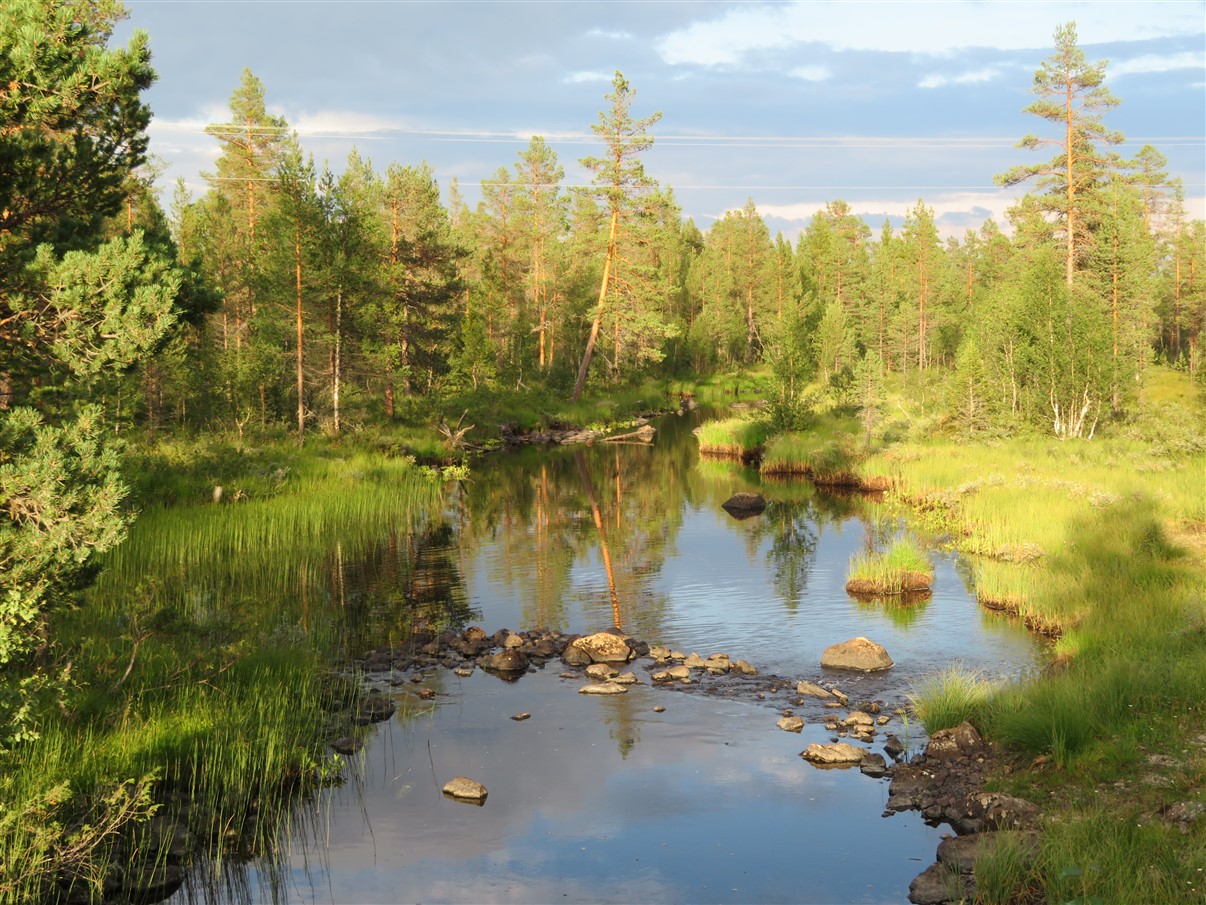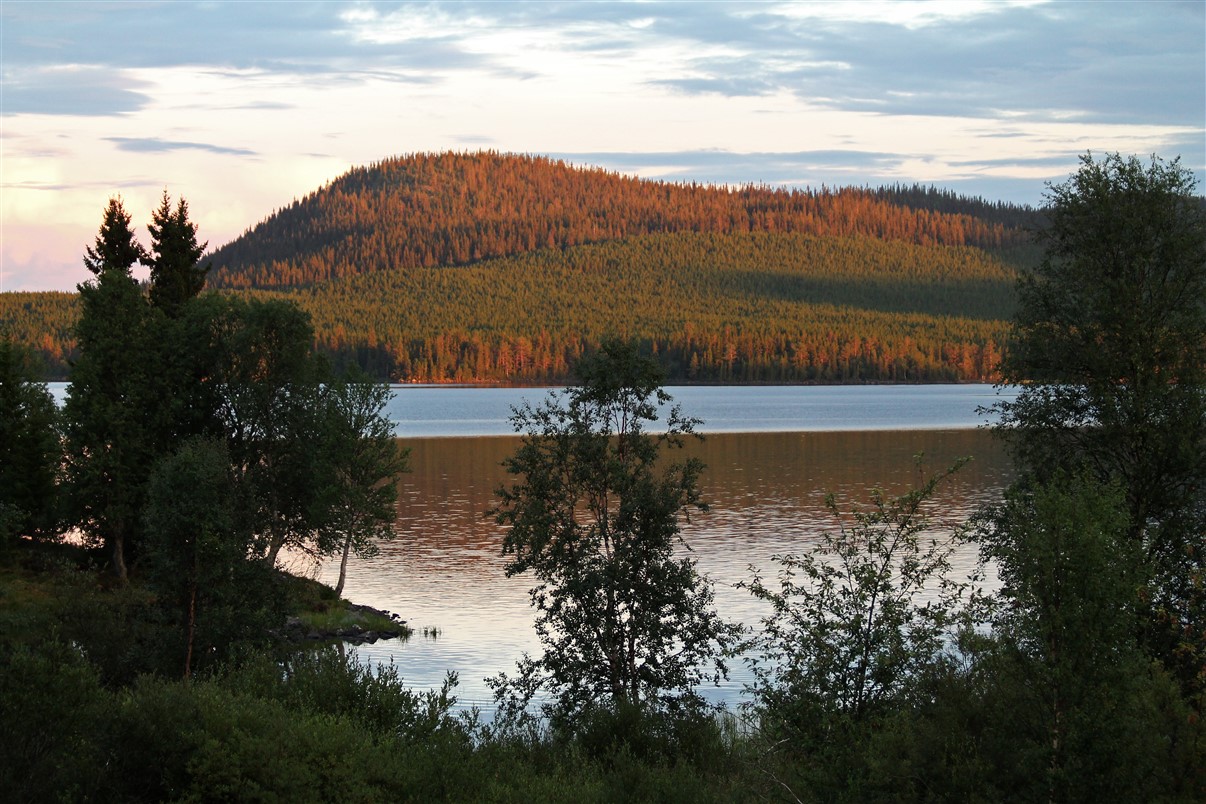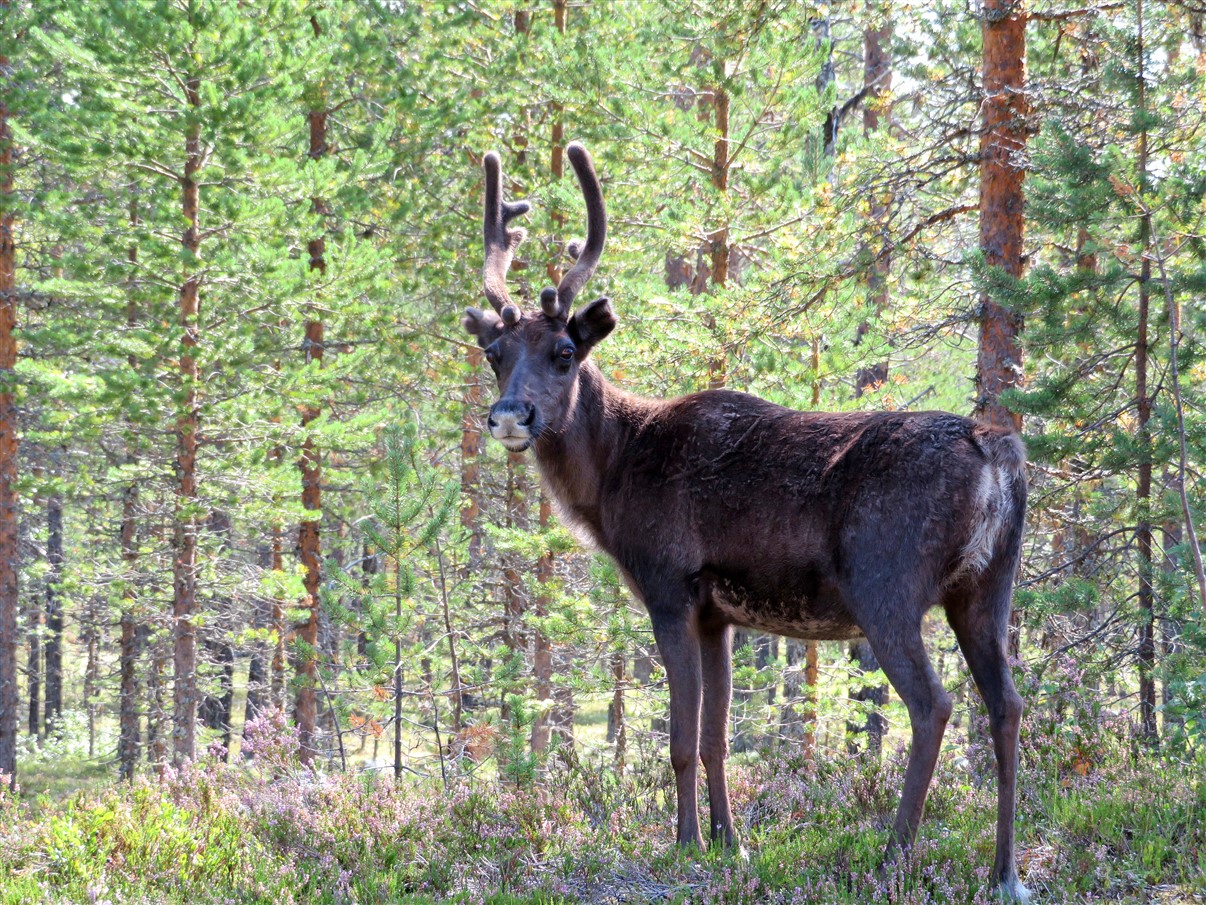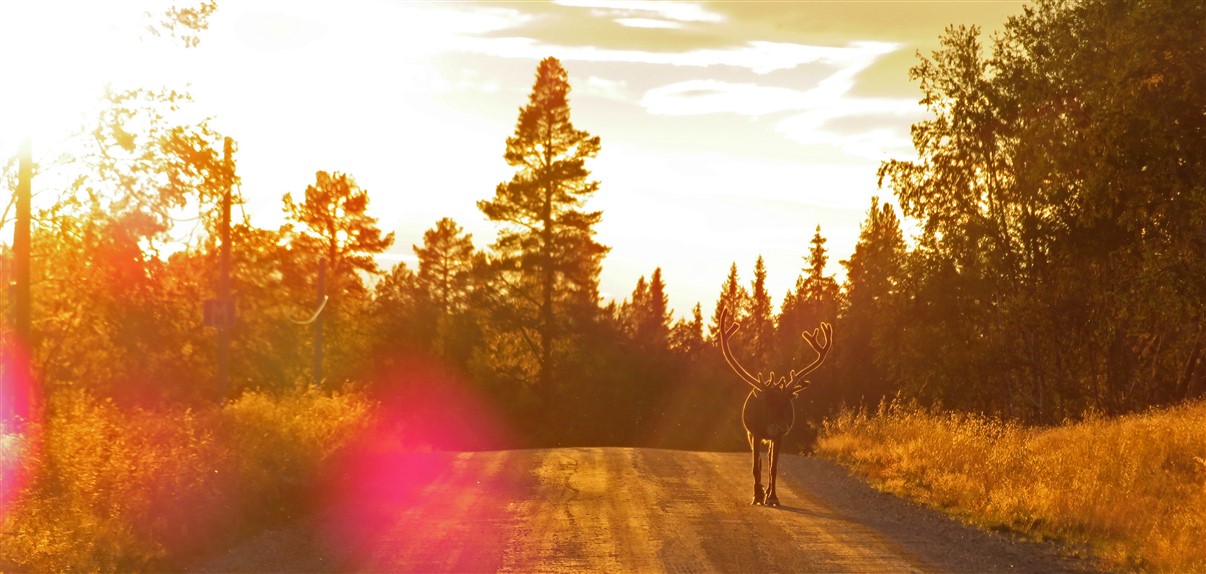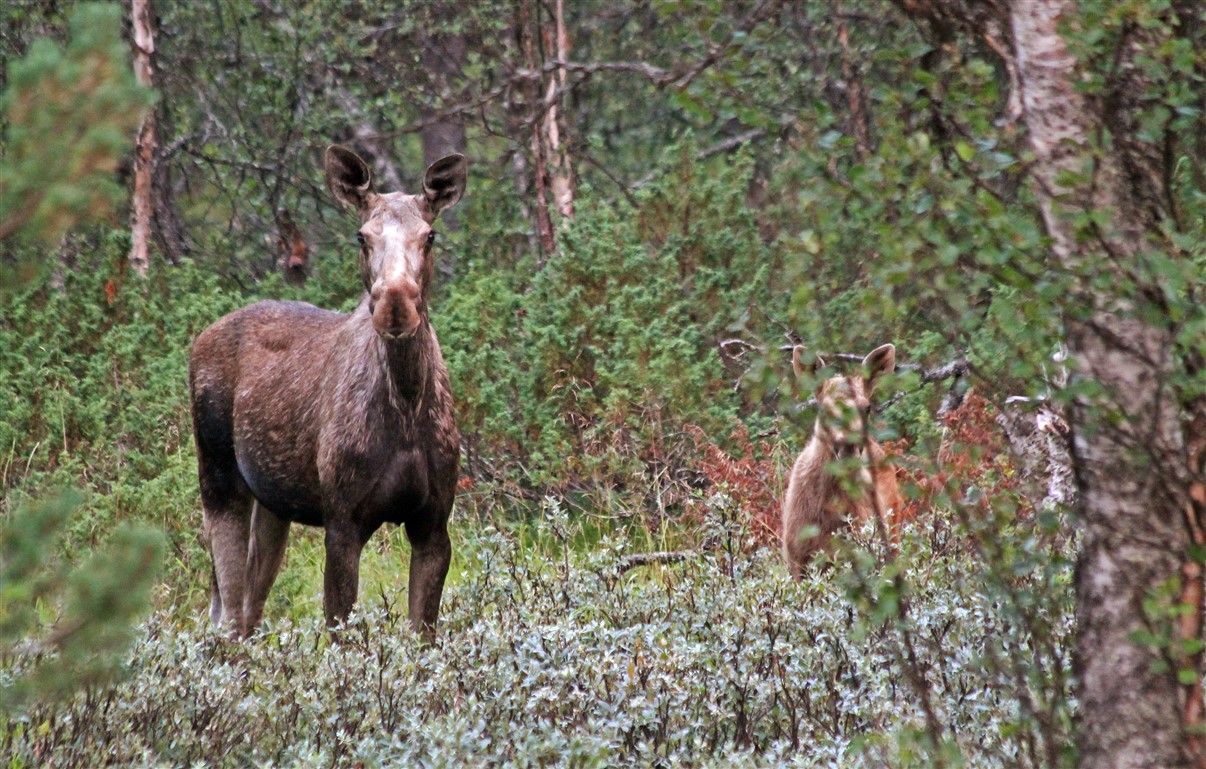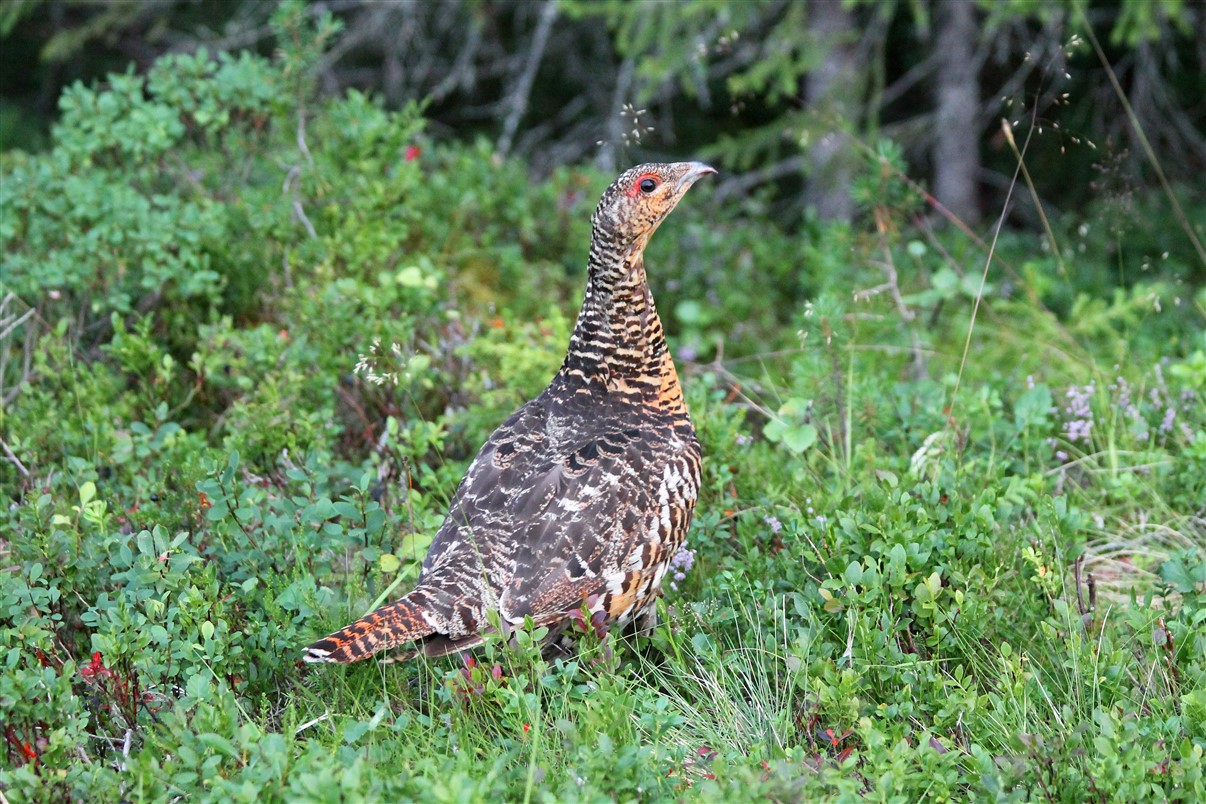 By the way: it is advisable to stay alert for wildlife even during broad daylight: you never know what will cross your path!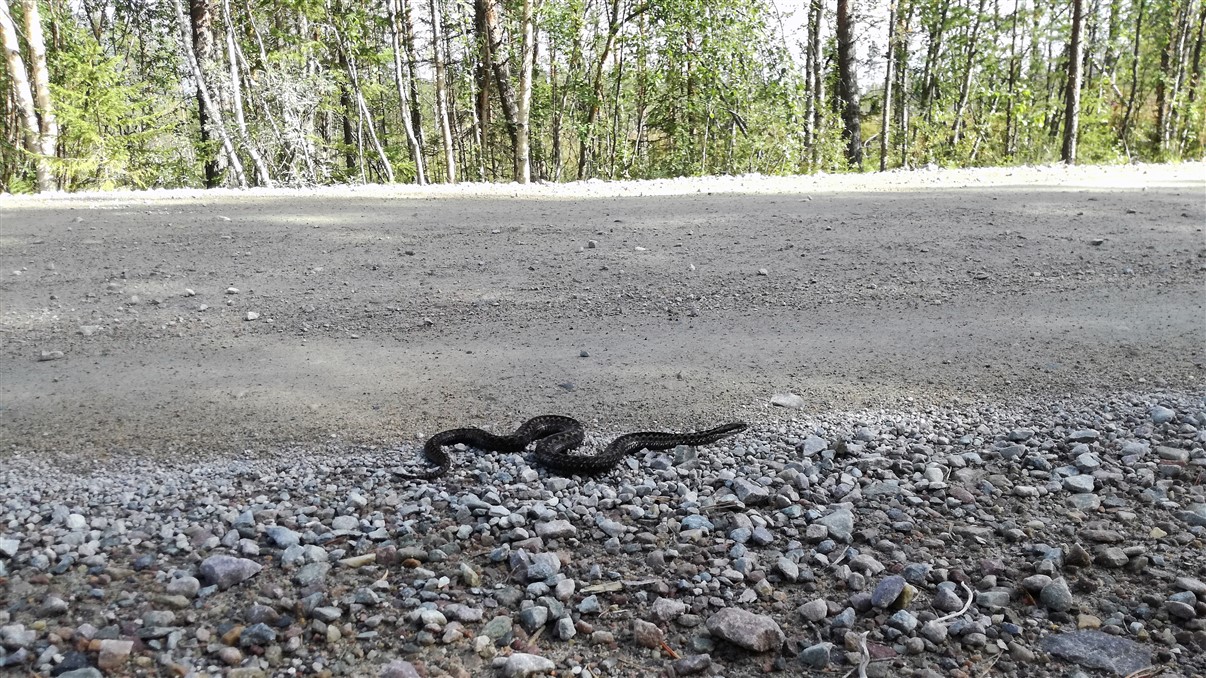 What do you think? Isn't Sonfjället just the perfect getaway for next summer?