If you've been following our blog for a while, you know we are nature enthousiasts. Seeing a brown bear in the wild was still on our bucket list when we left for Sweden, despite previous efforts in Finland and Slovenia.
While you can try to spot more abundant Swedish wildlife, such as moose, reindeer and foxes by driving around at dawn or dusk, brown bears are known to be quite shy and tend to run away when they hear human noises. We knew an observation hut would elevate our chances of seeing a bear in the wild. After some research on the internet we found Sara Wennerqvist. Sara runs the company Wild Nordic Sweden. She is a great nature photographer and has her own observation hut. The best part? Sara's hut has a very high success rate (85%) of seeing brown bears. On top of that the hut is suitable for children as well. Though I wouldn't recommended to go bearwatching with very young children, Febe was up for the task last summer (she was 8 then). The hut has a toilet, a bunk bed and observation windows at childrens and adults height. When a family with children books the hut, Sara ensures you have a private viewing night. She's the only one we found that actually allows children under 12. Sara has a young son herself and has a lot of experience wildlife watching with him. For her it was only natural to make this possible for other children as well, something we are very thankful for!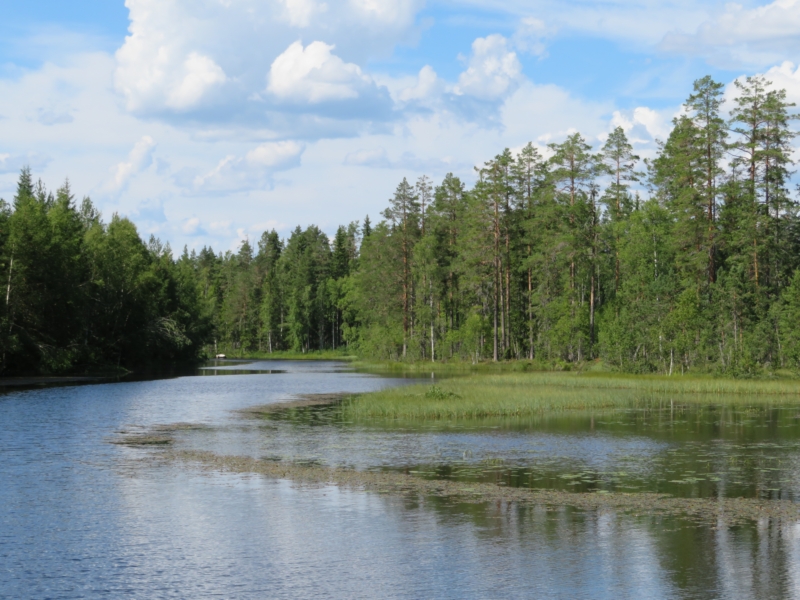 When we arrived in Jarbö we had a few hours to spend before heading to Sara's home. Coming from Stockholm that morning this area was the first part that had the "real" nordic feeling for us. We spent some time around a beautiful lake a little north of her home, swimming together with some local village children.
Upon arrival Sara and Elias (our guide for the day) welcomed us with a delicious dinner sandwich. They took the time to talk us through everything. We arrived at the wilderness cabin around 5 PM and were locked in until 7 in the morning, when Elias got back to pick us up. The hide was quite warm, since we managed to book the bearwatching on the warmest day Sweden had ever had (it had been 37°C that day), but Sara made sure we had abundant water (cooled with ice) in the hut and texted us throughout the evening to make sure both us and Febe stayed comfortable.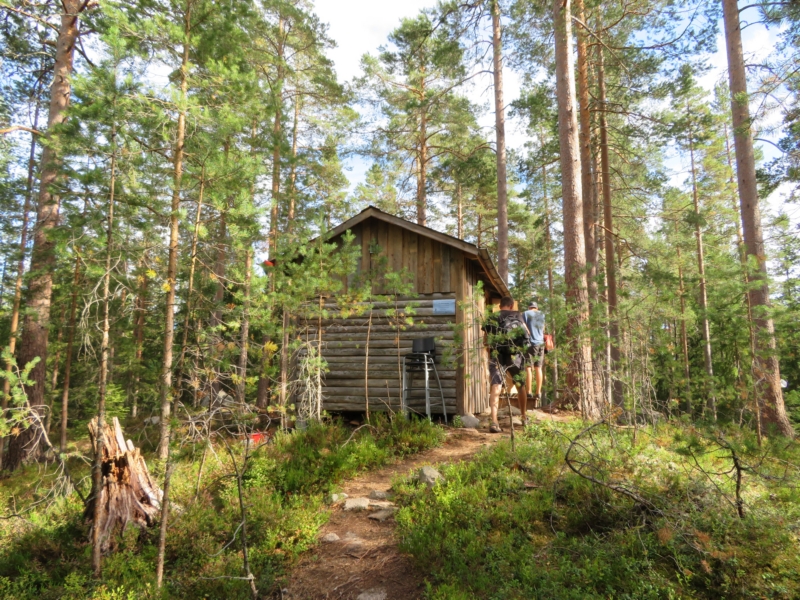 After a while inside the cabin, the forest around us came to life. At first we would see birds and squirrels. It wasn't until later in the evening, around 10 PM, when we saw our first bear, mistaking it at first for a wild boar in the distance. Around the hide seeds and nuts are hidden for the birds and squirrels, and meat for the bears. They are well hidden, so you can't see them from the hut and the animals have to do their best to get the food out.
If you are planning going to a bear watching, we recommend you to check this website campingfunzone.com it has a lot of bears for you to see the different bear species.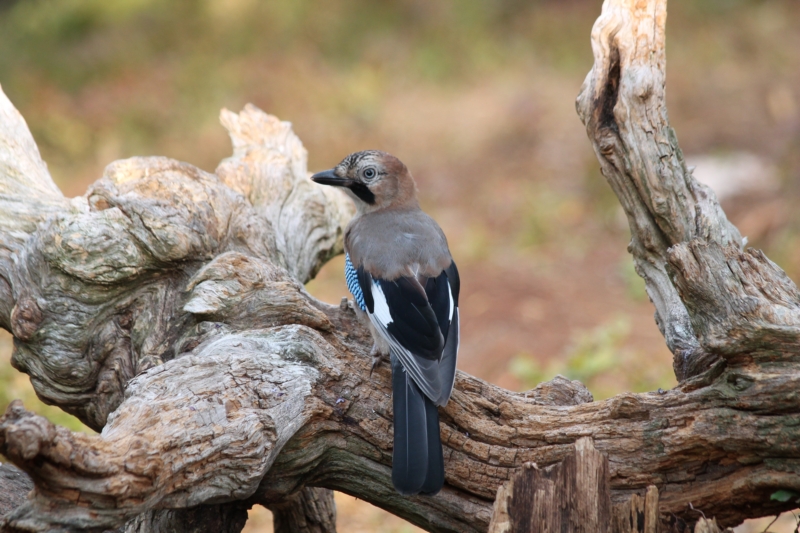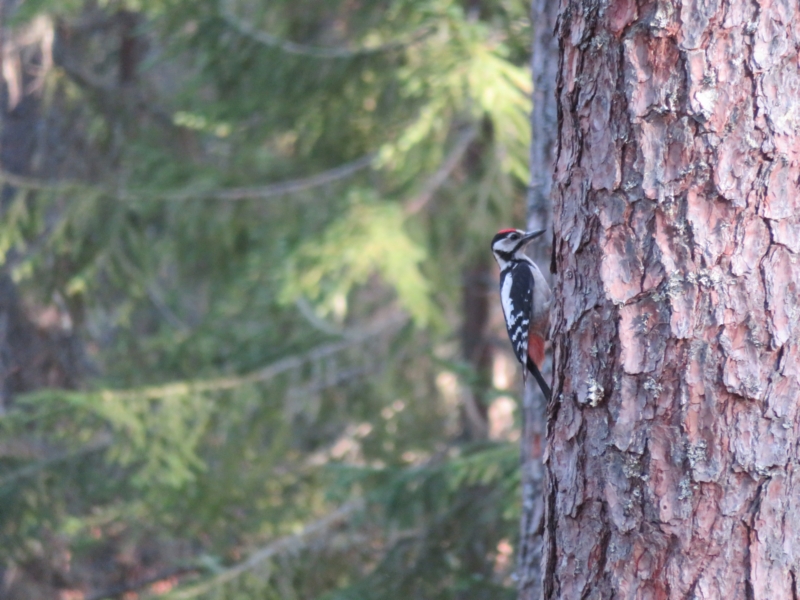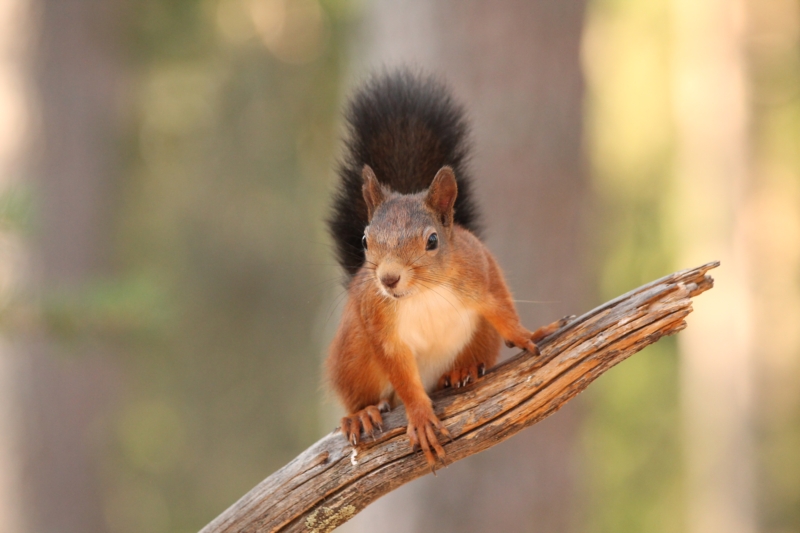 During the following hours we had multiple sightings of bears up close. In total we saw a young bear, an adult male bear and a mother with 3 very cute and young cubs. It was a magnificent feeling to be up close to them. Not only did we have a good sight, we could also hear them sniff, scratch, … Even when it was pitch dark a larger brown bear kept us company for hours near the hide and his sounds were incredible to hear.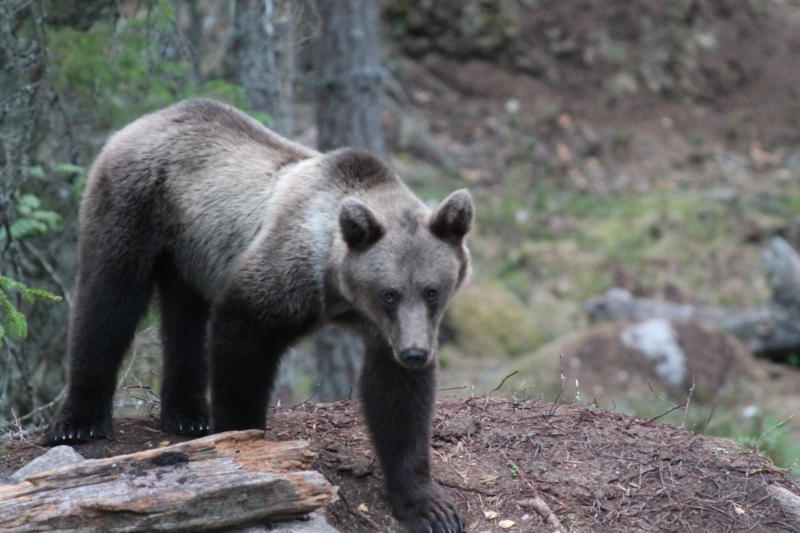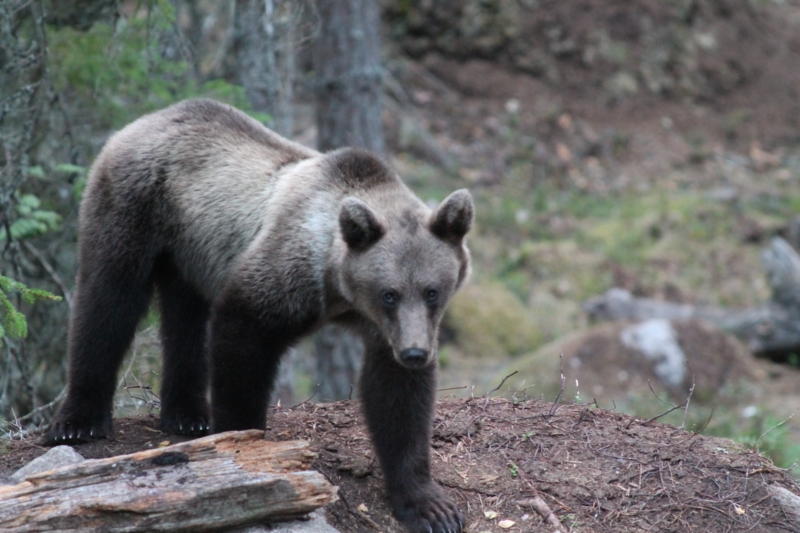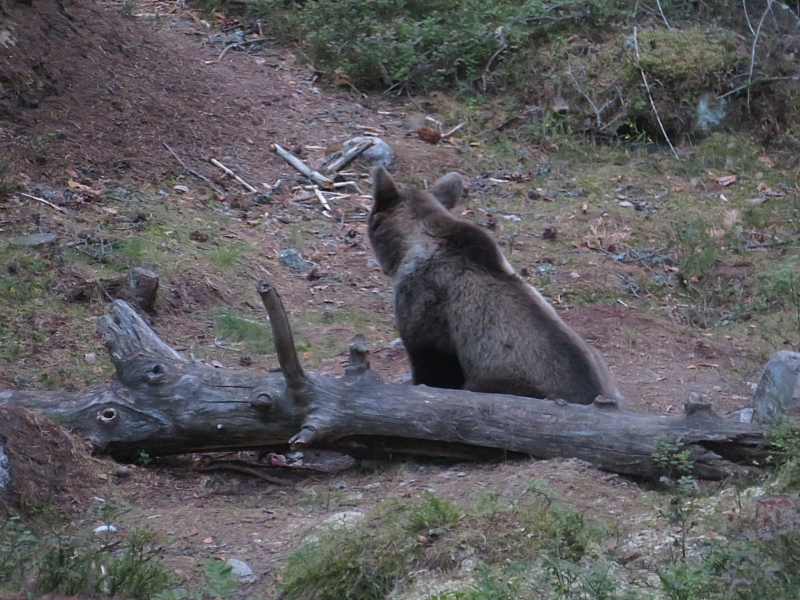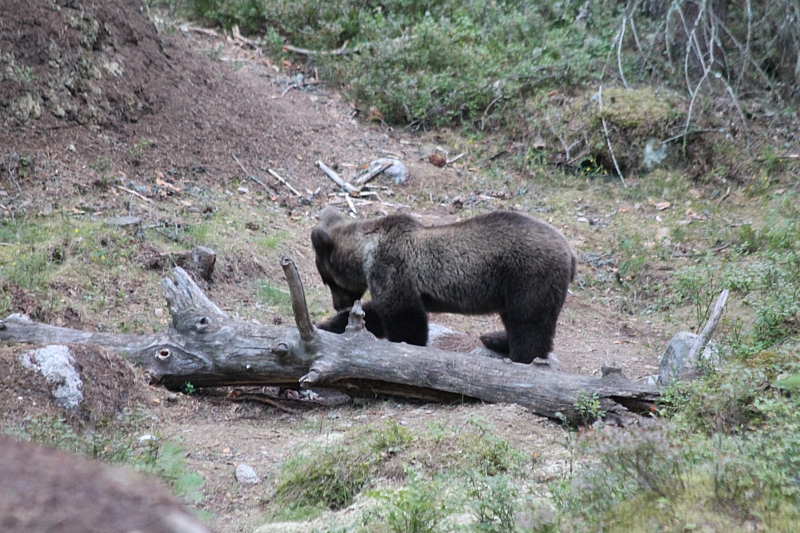 In the early morning hours we saw a fox a couple of times, and when dawn arrived the birds and squirrels entertained us again.
We were only able to photograph the early bears. Our equipment is not professional enough to use when dusk sets in. But don't let this restrain you from going – even without decent pictures this is an experience never to forget 🙂
Is it possible to see a brown bear without booking an observation hut? Ofcourse, if you are lucky enough. When we arrived in Hede a couple of days later, our campsite neighbour had just seen a bear cross the street about half an our before we arrived. But there's no way you can observe them for that long and that closeby without being in a hide. Needless to say, it's also much safer. If you come accross a wild bear while hiking, you have to make noises to scare it off and keep a safe distance at all times. After all, these are wild animals than can be very dangerous, especially if you cross a mother with cubs.
Have you ever seen bears in the wild? We would love to hear your experiences!