Whether you are a backpacker, an adventurous nomad or a luxury lover, your personal health (and that of your fellow travelers) is always an issue of the utmost importance whenever you're wandering the globe. Since we are a family with a small child, we tend to be very cautious in this respect. Although Febe's six now already, and doesn't get sick so easily anymore, we still don't want to take any unnecessary risks, especially in areas with poor medical infrastructure. Consequently, we try to avoid destinations with malaria, dengue or other dangerous, infectious diseases. Last year, we were facing a challenging dilemma. As we are all wildlife enthousiasts, we wanted to go on a safari in Africa. However, we were struggling to find a suitable location, especially with regards to local health risks. Indeed, the most popular and well-known safari parks are located in a malaria danger zone: Kruger Park (South Africa), Masai Mara (Kenya), Serengeti (Tanzania)…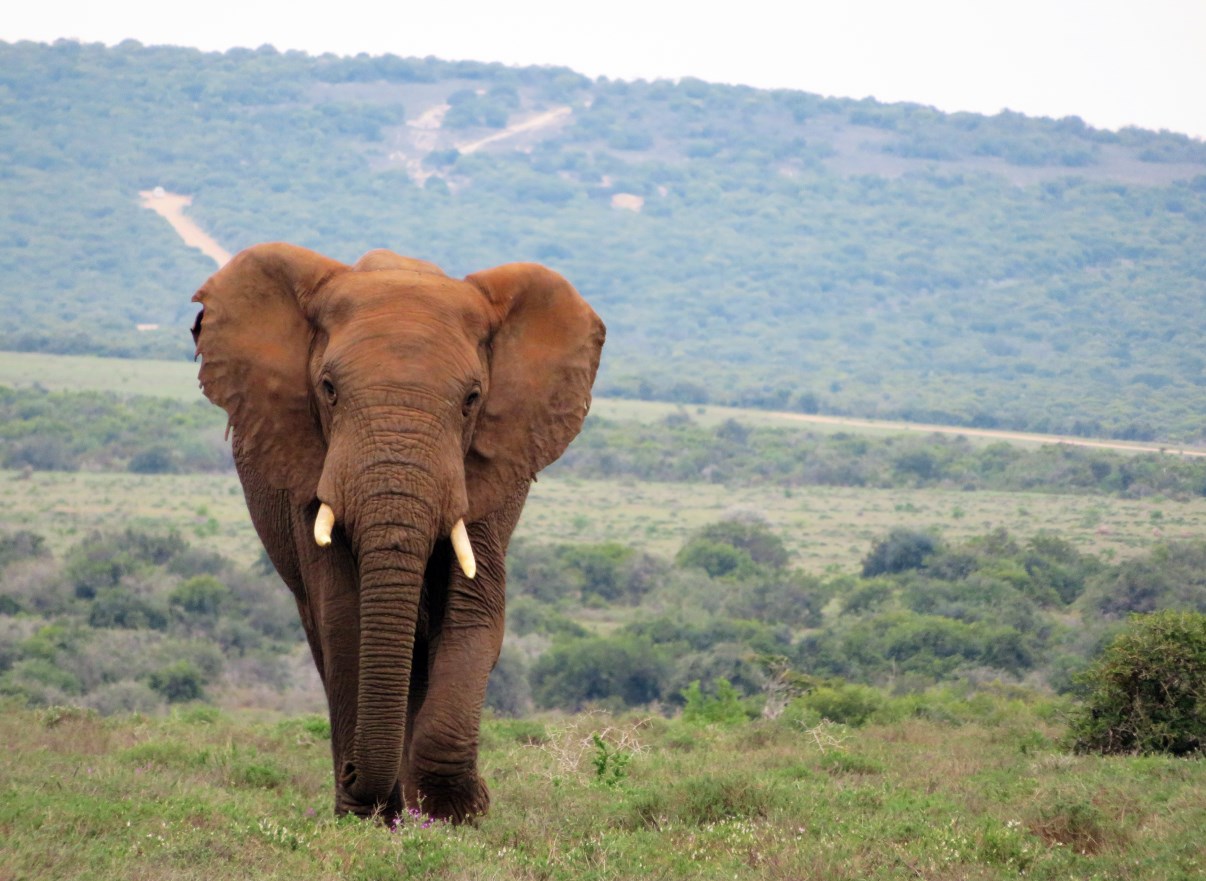 Eventually, we did find a suitable, malaria-free alternative: Addo Elephant Park in South Africa! Addo Elephant Park is a large wildlife conservation park located close to Port Elizabeth, near the South African south coast. It is currently the third-largest national park in the country. And it might as well be one of the safari parks in Africa most suitable for families with children. Indeed, the park does have a number of important assets:
It is located in a malaria-free area.
There are relatively good roads and each visitor is allowed to drive through the park with his/her own car (40km/h speed limit). You'll need to pay a daily conservation fee though, which costs R232 for adults (approx. 16 euro) and R116 per child (approx. 8 euro). Main entrance gate is open between 7am and 7pm, Matyholweni gate between 7am and 6.30pm.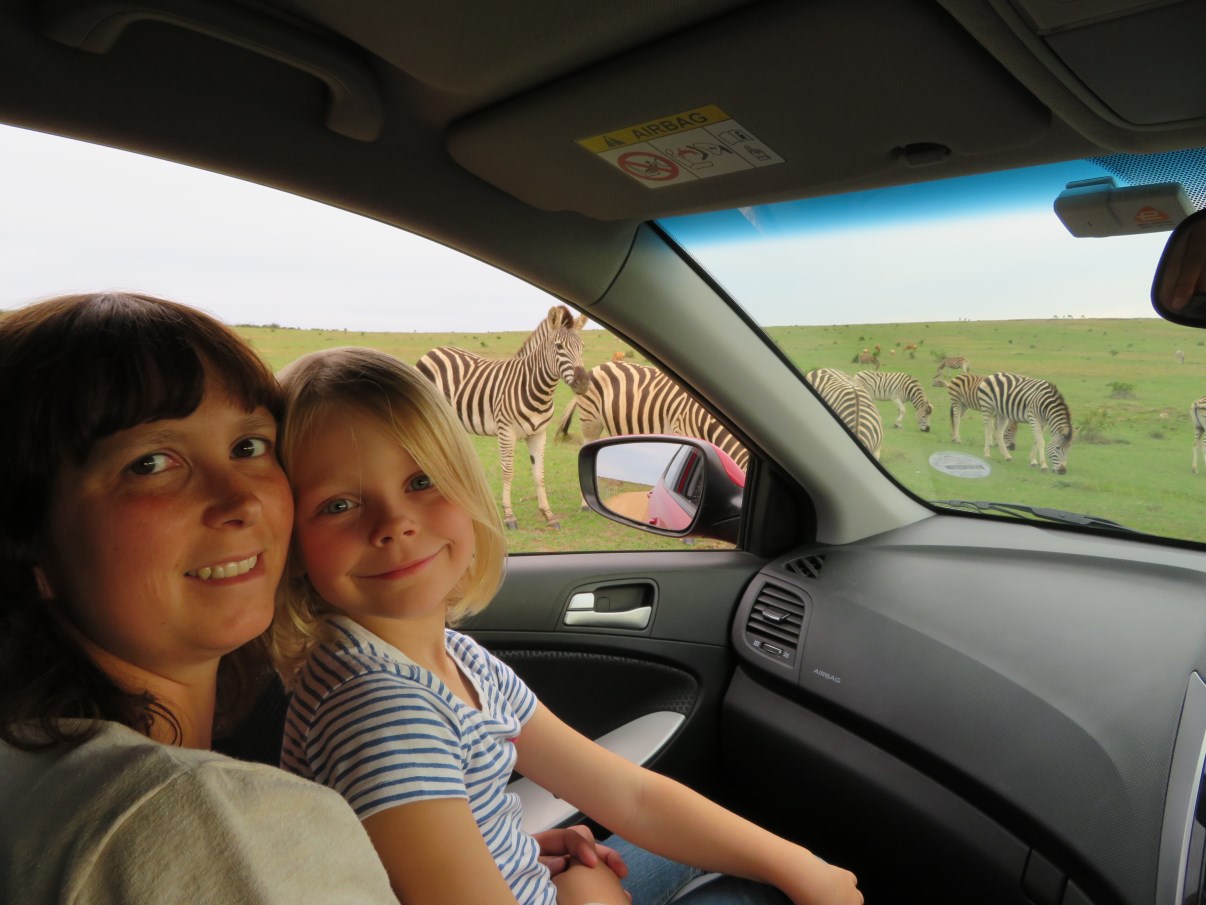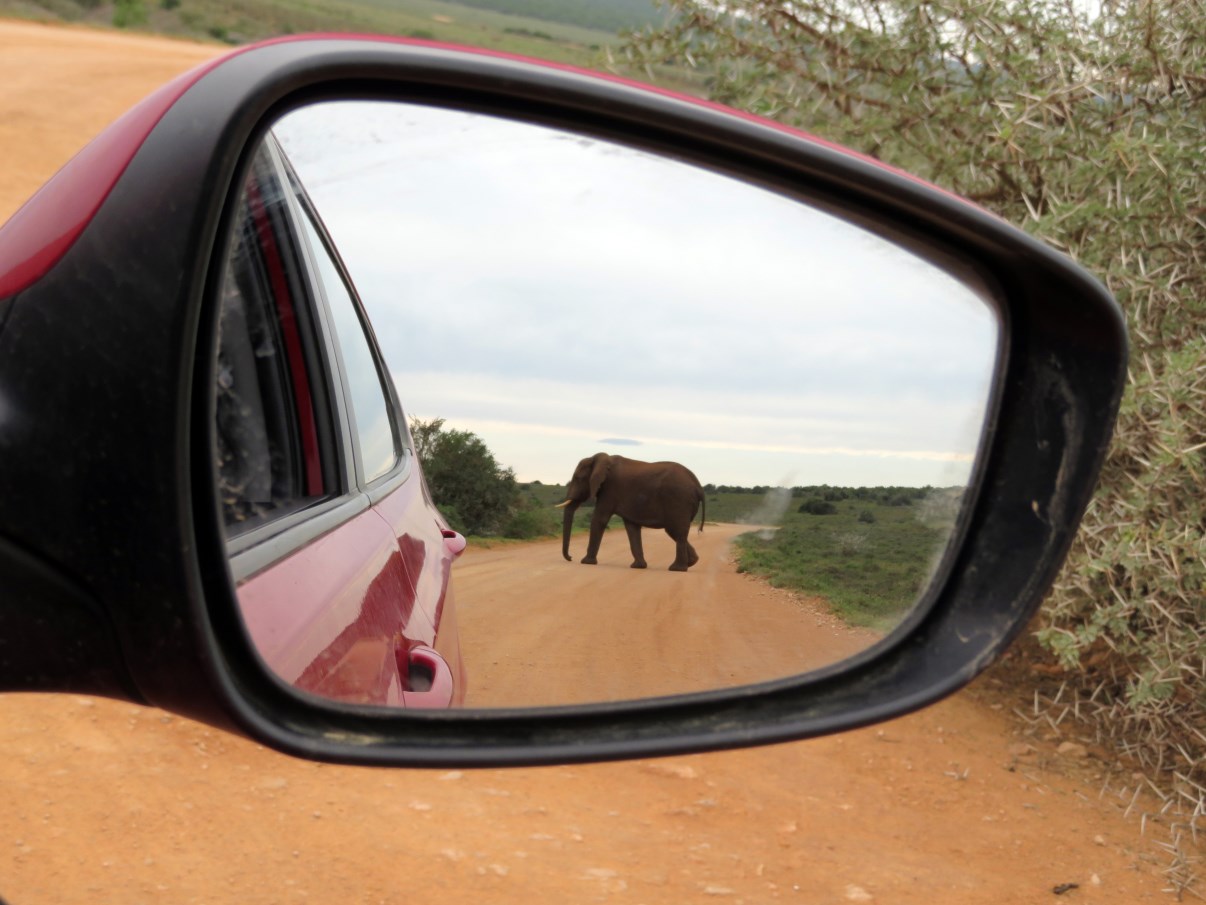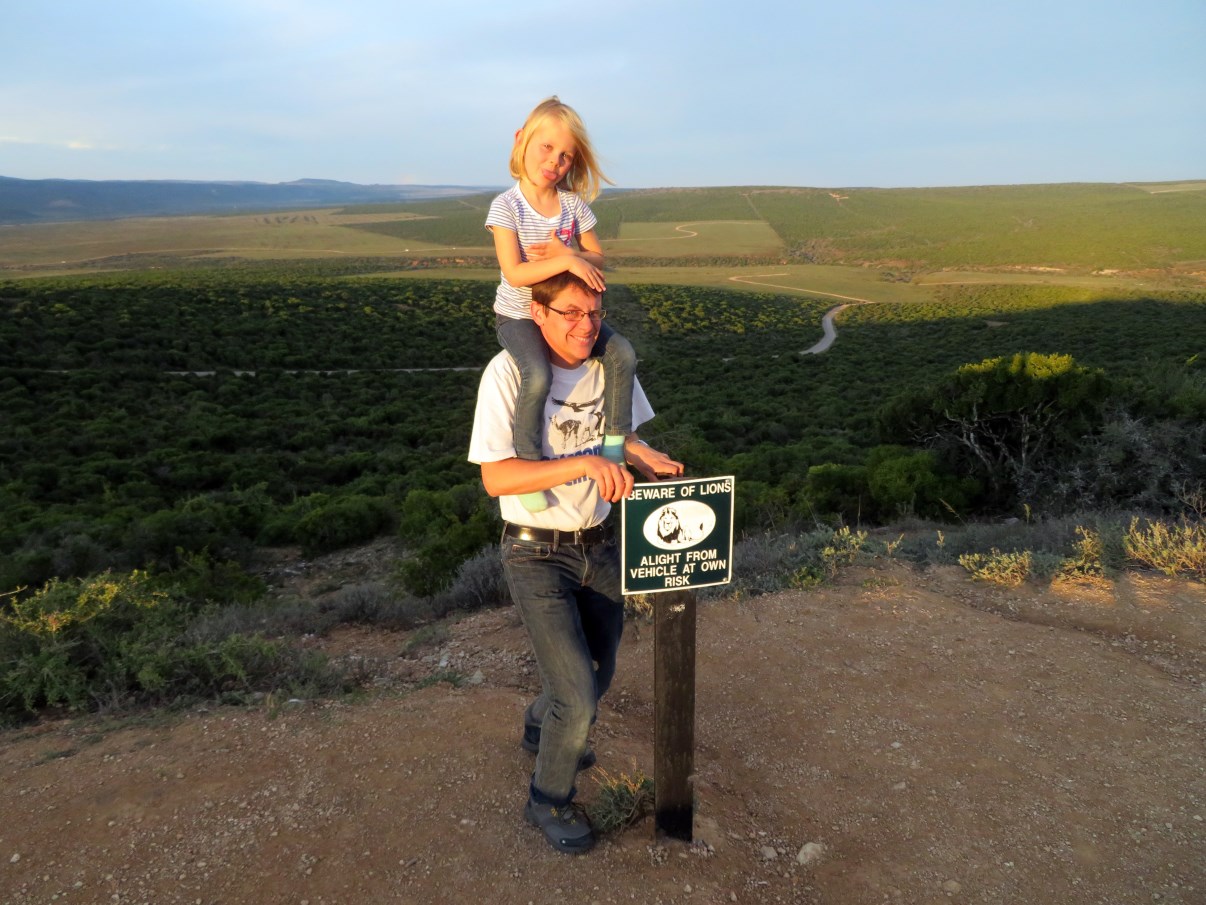 There is a lot of excellent accommodation just outside the game area, from safari tents to thatched roof guest houses. We were staying in a wooden forest cabin, which was very basic (4 beds and a bathroom) but since we were out in the park all day we didn't mind too much. From our small balcony we could see the elephants roam the hills in front of us.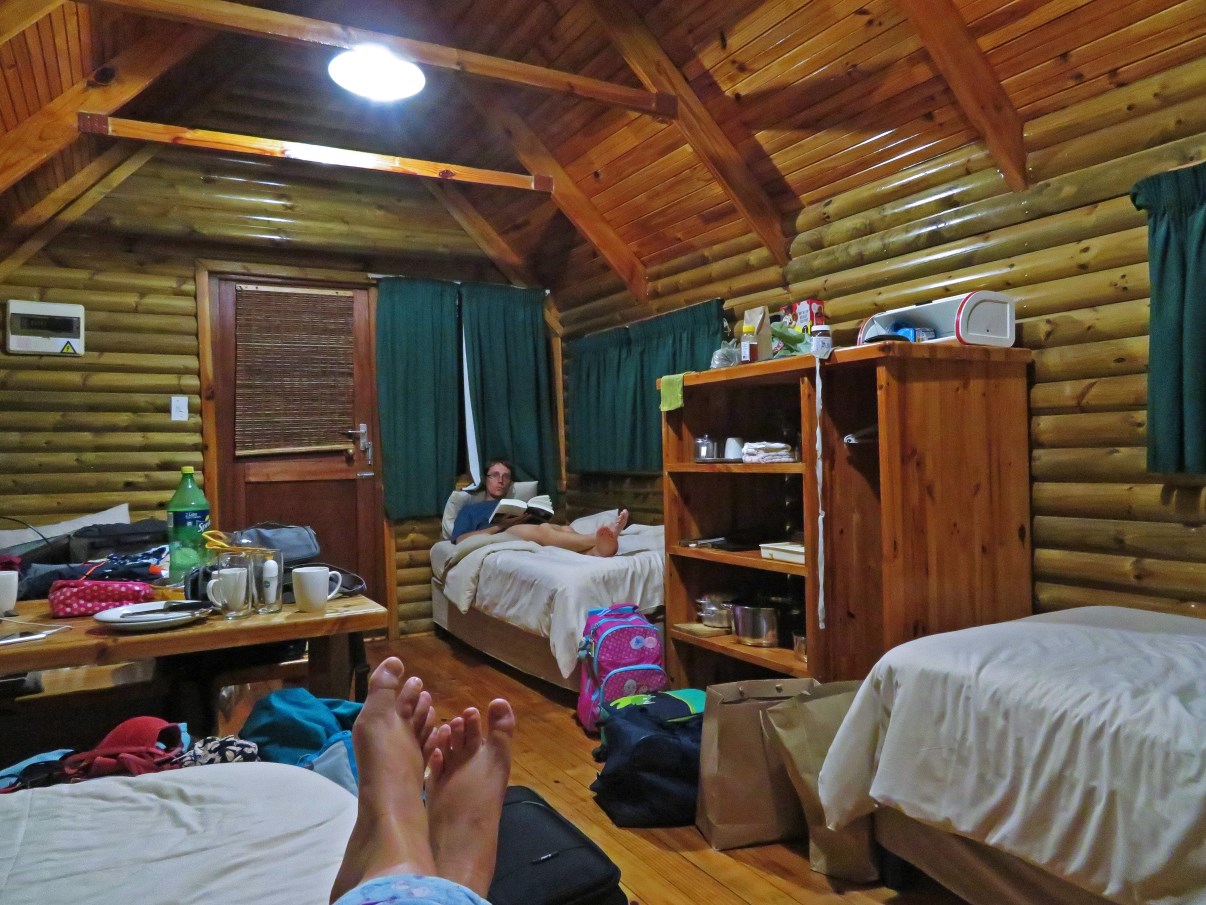 The park is really rich in wildlife and has a lot of herbivore megafauna, including elephant (of course), buffalo, red Hartebeest, Burchell's Zebra, Greater Kudu and Eland. It houses the big five, although Black Rhinos and leopards are seldom seen. Ask any park ranger and he will refuse to give you any directions towards the rhinos in order to prevent poaching in the park.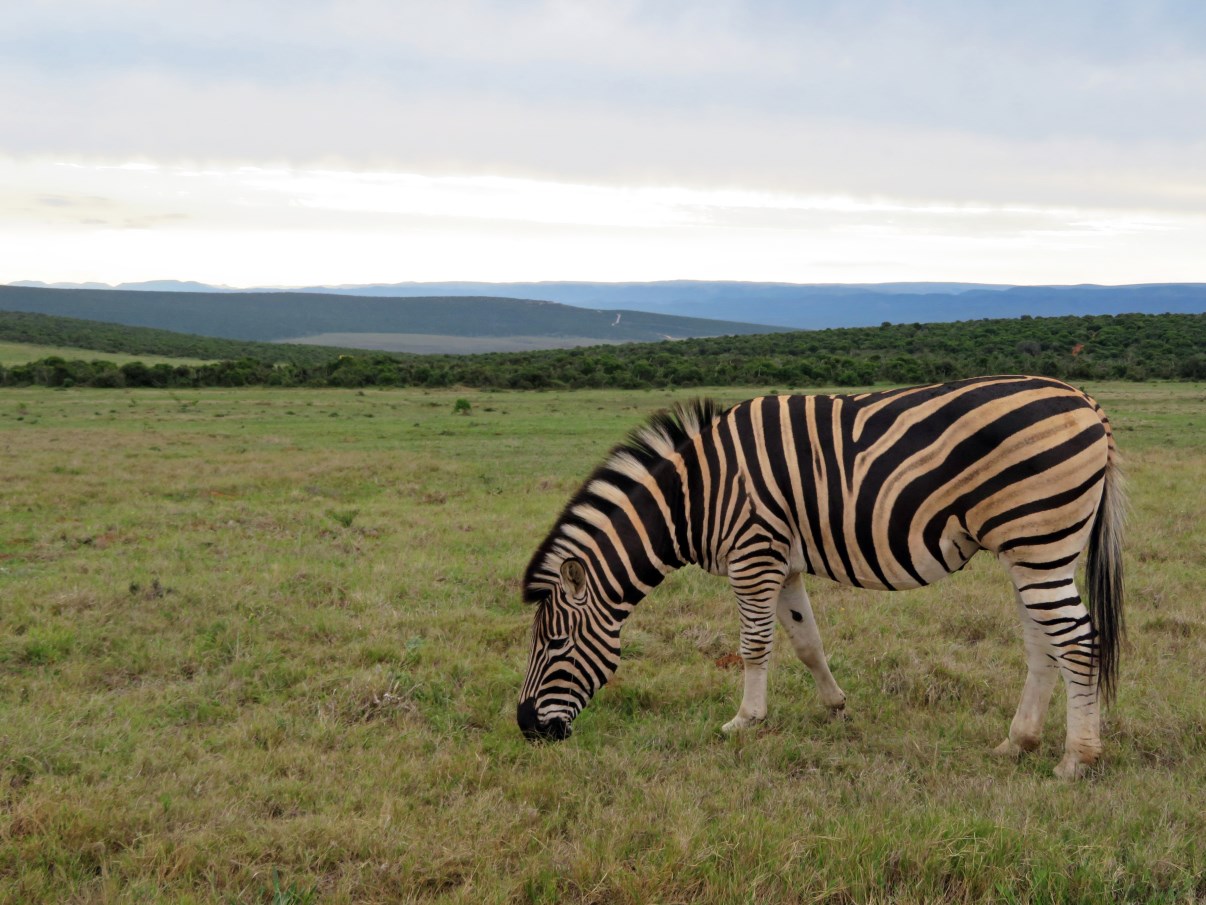 Tip! When you arrive from the west (Cape Town, De Hoop, Oudtshoorn), it is advisable to take the Garden Route and pass Tsitsikamma NP. Since our time was limited, we did only one stop along the road to visit Lawnwood Snake Sanctuary in The Crags, near Plettenberg Bay (entrance fee: R80 for children up to 12yrs (approx. 5,5 euro), R120 between the age of 13 and 17 (approx. 8,5 euro), and R160 for adults (approx. 11 euro)). This small but fascinating park is home to a collection of over 100 reptiles. Visiting the outdoor and indoor exhibits, as well as the snake pit with indigenous species takes around 1h. Guided tours are very informative, humourous (!) ánd child-friendly. You are able to touch the animals on several occasions, so it would be the perfect spot to get rid of your phobia for snakes.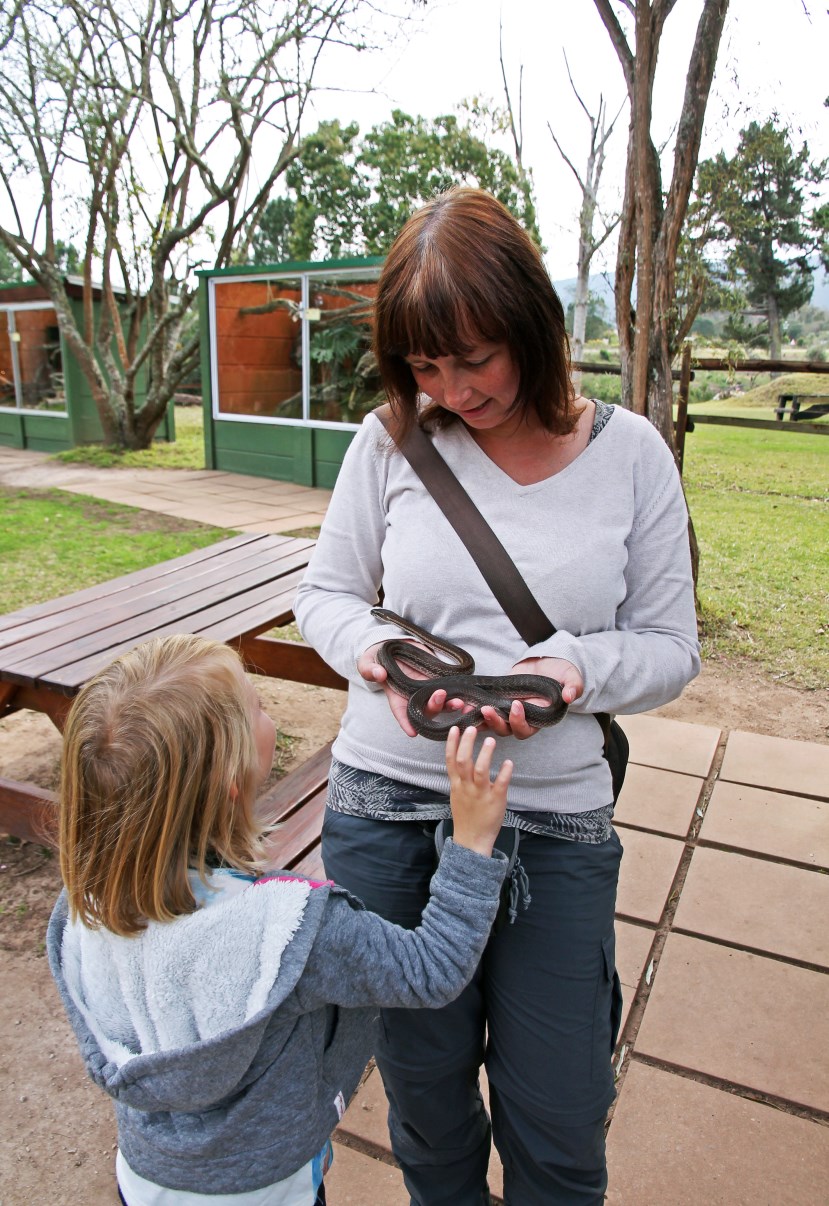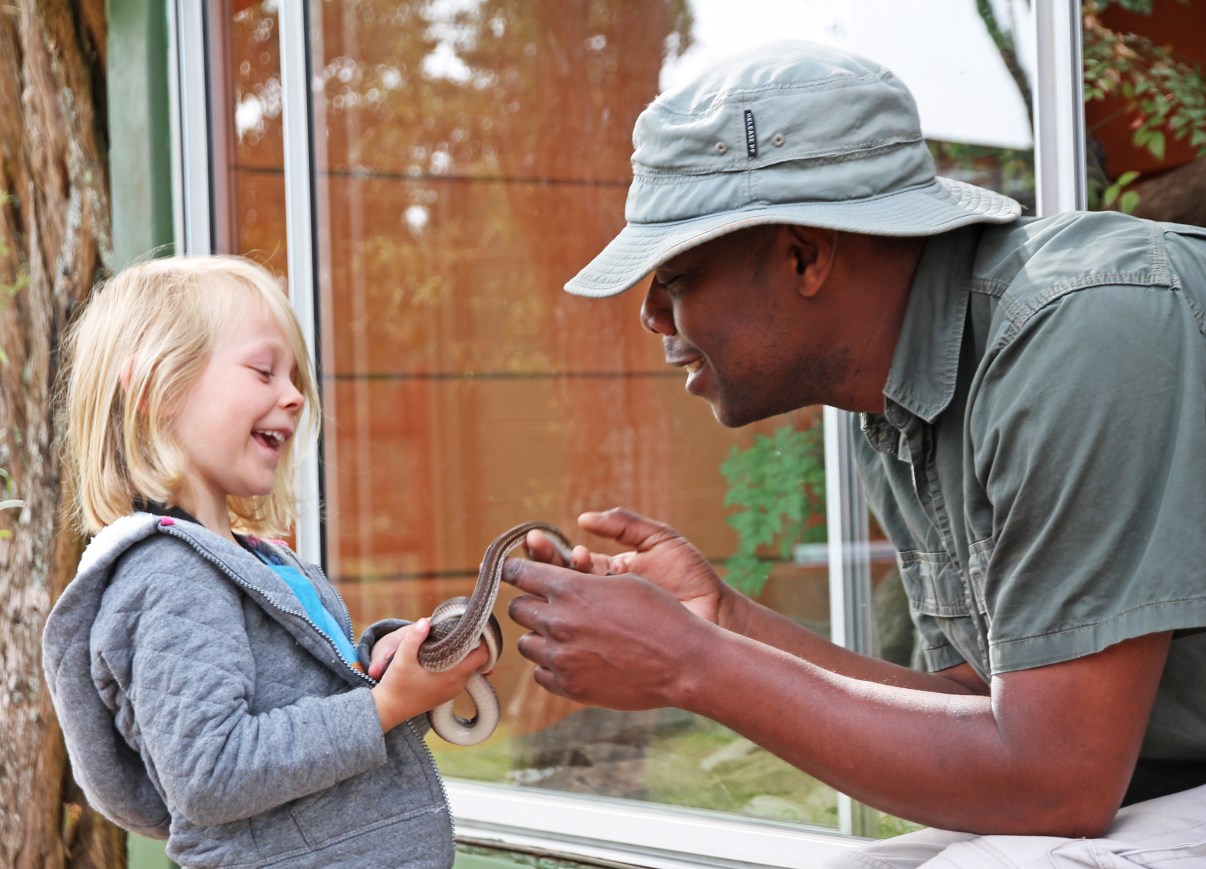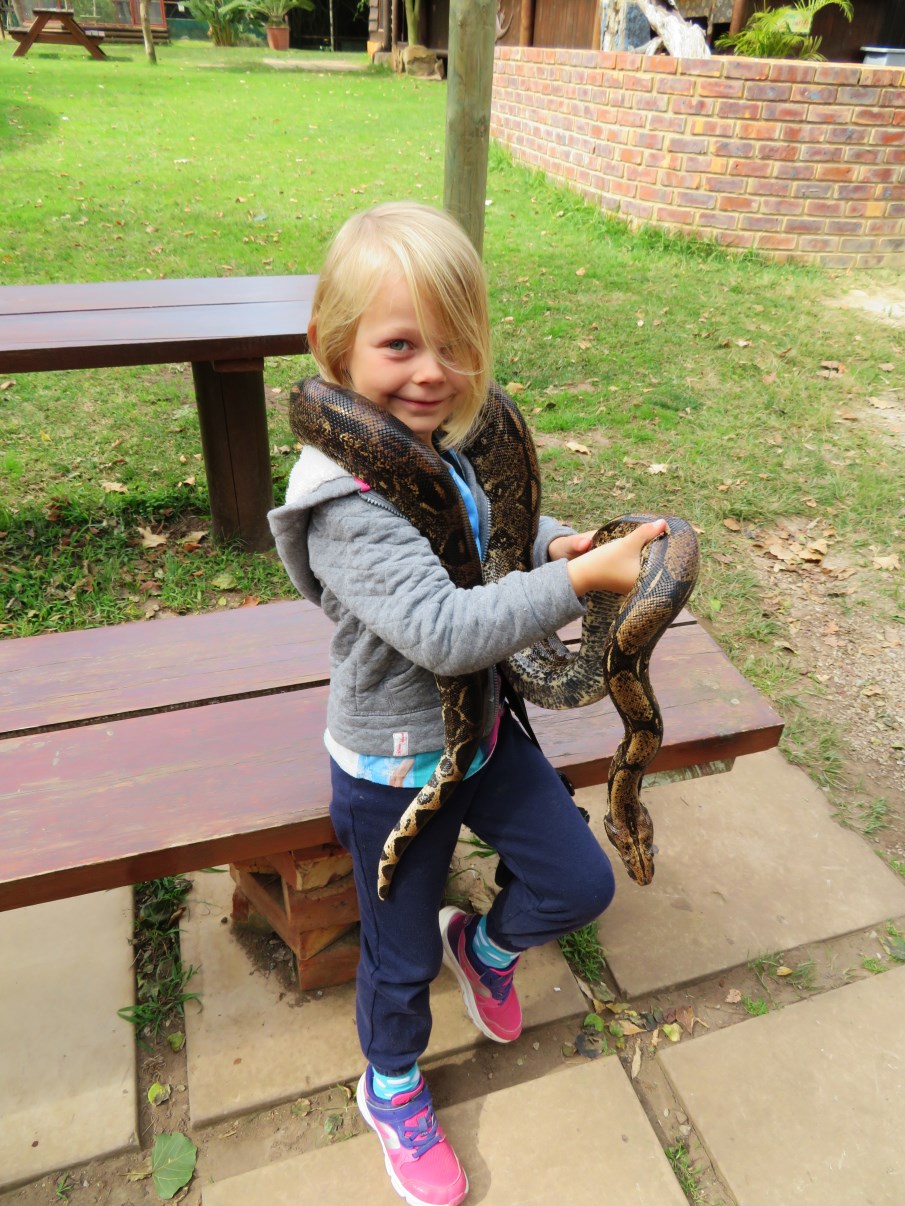 Tip! Make sure you book your accommodation inside the park way in advance. We made reservations half a year before we went there and even then Addo Main Camp was already fully booked on some of our preferred dates. We stayed 2 nights in Homestead B&B, a lovely place with a beautiful garden and only 15min from Addo Main Camp. The town of Addo is very poor (comparable to a township in fact) and doesn't have any restaurants, pubs or supermarkets. There are a few hotels that offer dinner for non-residents, such as the extremely luxurious Africanos Country Estate (although the hotel was a bit too posh for our taste, the food was superb here!).
Tip!  Rangers ánd tourists alike can indicate their sightings of larger wildlife (e.g. lions, zebra, eland, leopard…) by placing coloured magnets on maps that can be found at Main Camp, Matyholweni  Rest Camp and Jack's Picnic Site. We often checked these maps to find lions and leopards and then drove on towards the indicated location. We couldn't find the leopards though, but were lucky to see 3 male lions in a time frame of 2 days! On our first day, two lions had just made a kill (a young buffalo) close to one of the roads in the Gorah Loop area, which caused a huge traffic jam. This annoyed the lions so much that they left their prey already after a few hours (the downside of allowing people to drive around in their own car). Again, there are no rhino magnets available to avoid informing potential poachers on the whereabouts of these critically endangered animals.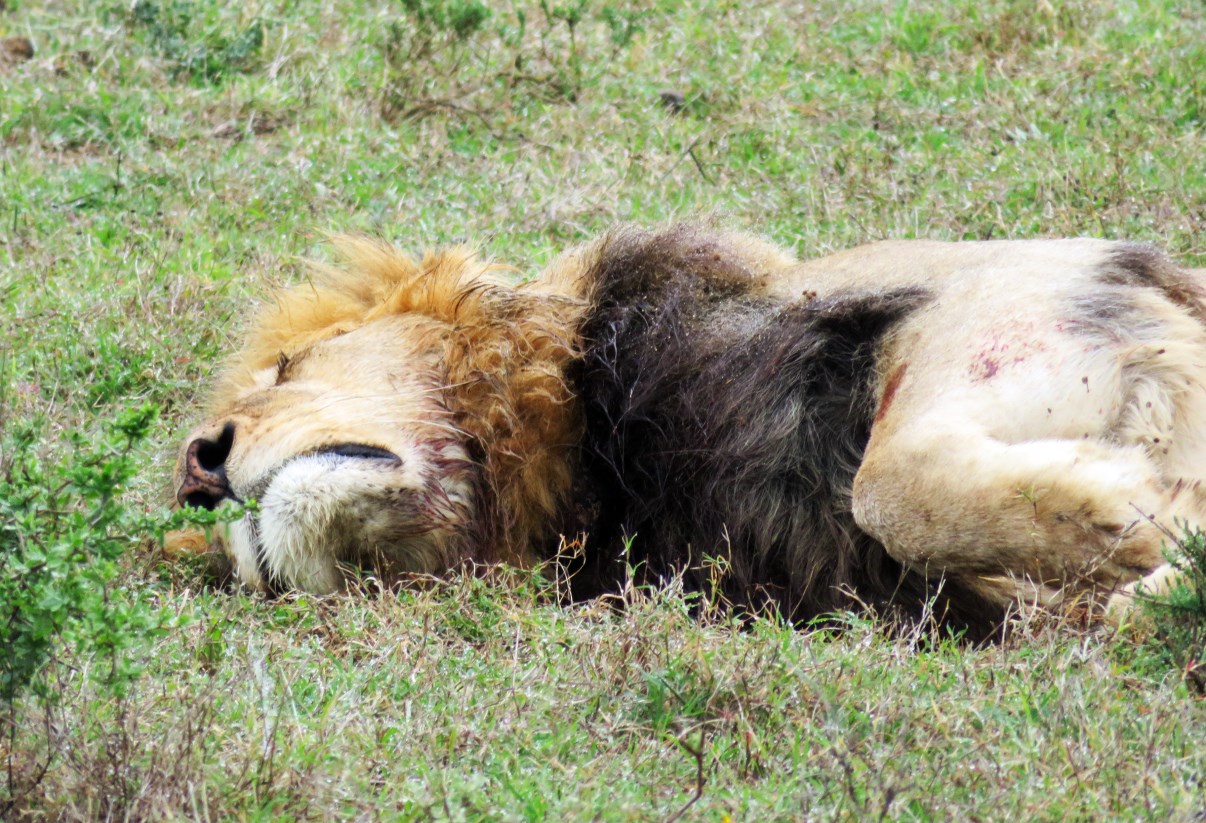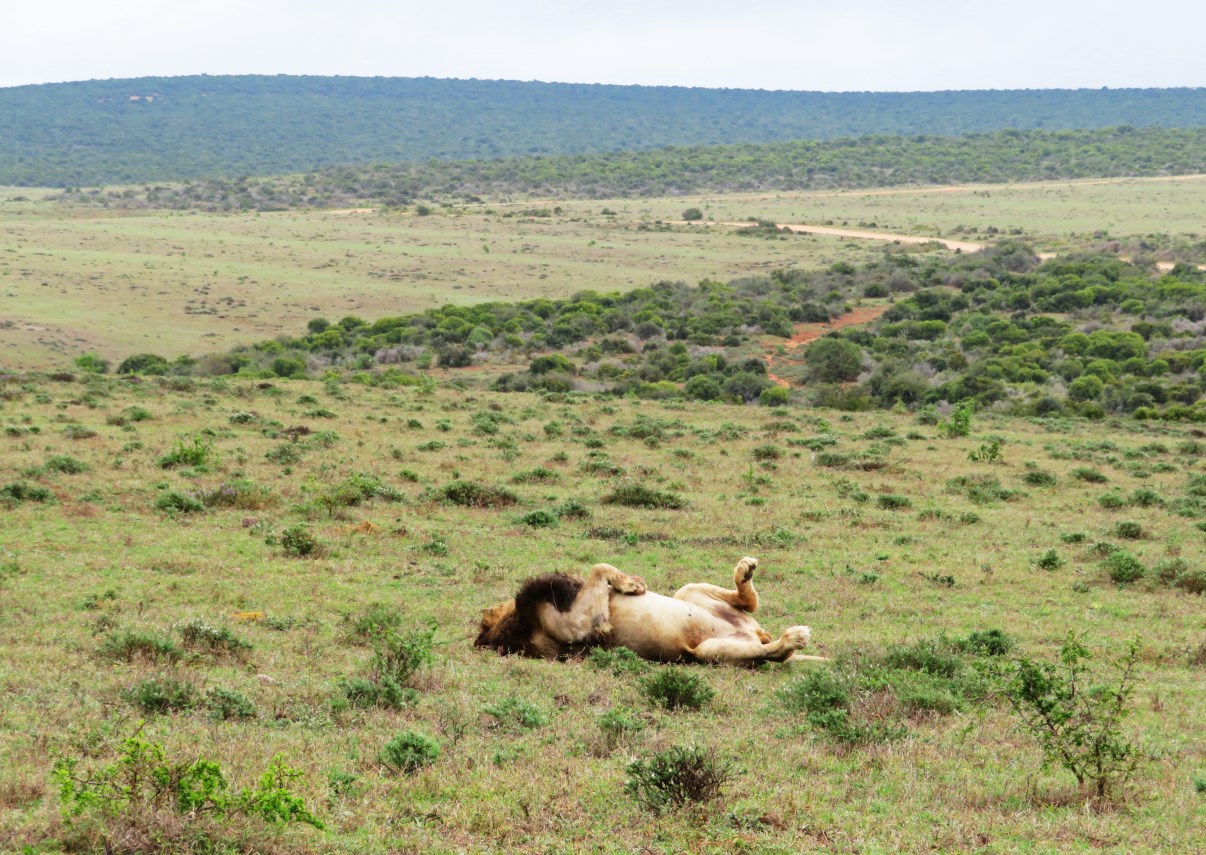 Tip!  Although we loved the freedom of driving around ourselves and exploring the park on our own pace, it is also a bit exhausting and all that driving can become a bit too much for your kid(s) in the backseat. So try to alternate with other activities. We also really recommend going on a guided game drive. Sunset, sundowner and night drives can only be booked by people staying overnight in the park, since they are organized when the gates are closed. The night drive was especially interesting. I think we were a bit unlucky with the weather and therefore we didn't see many species, but it was definitely exciting to follow the guide's flashlight in search for whatever crossed our path.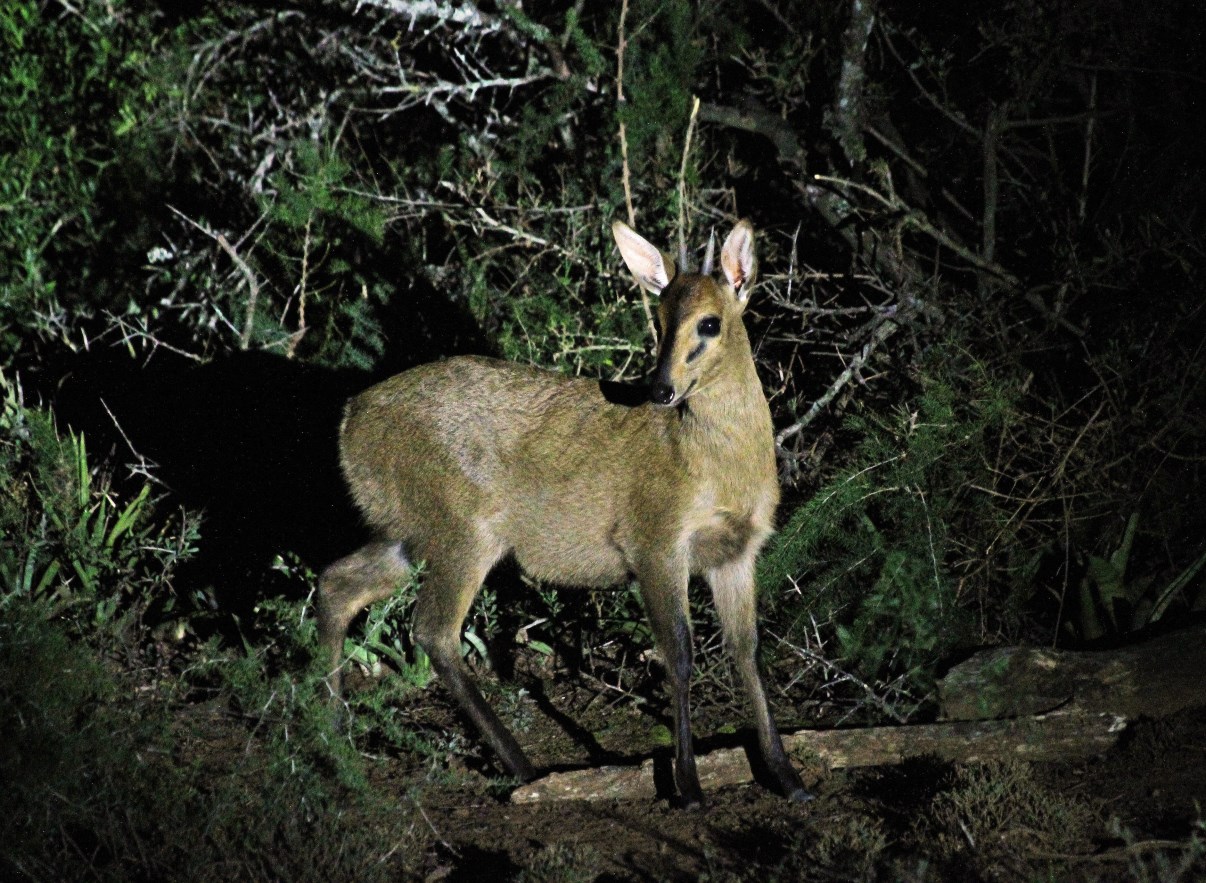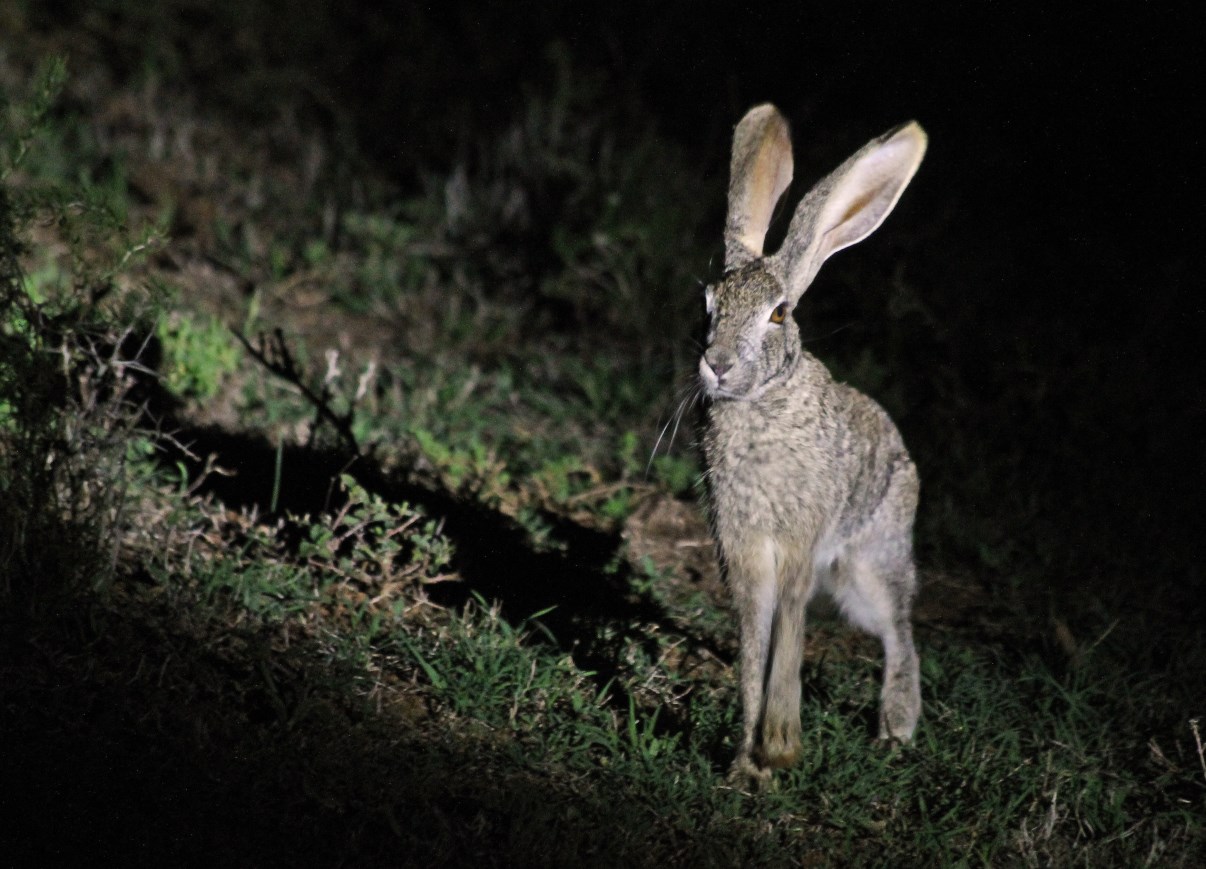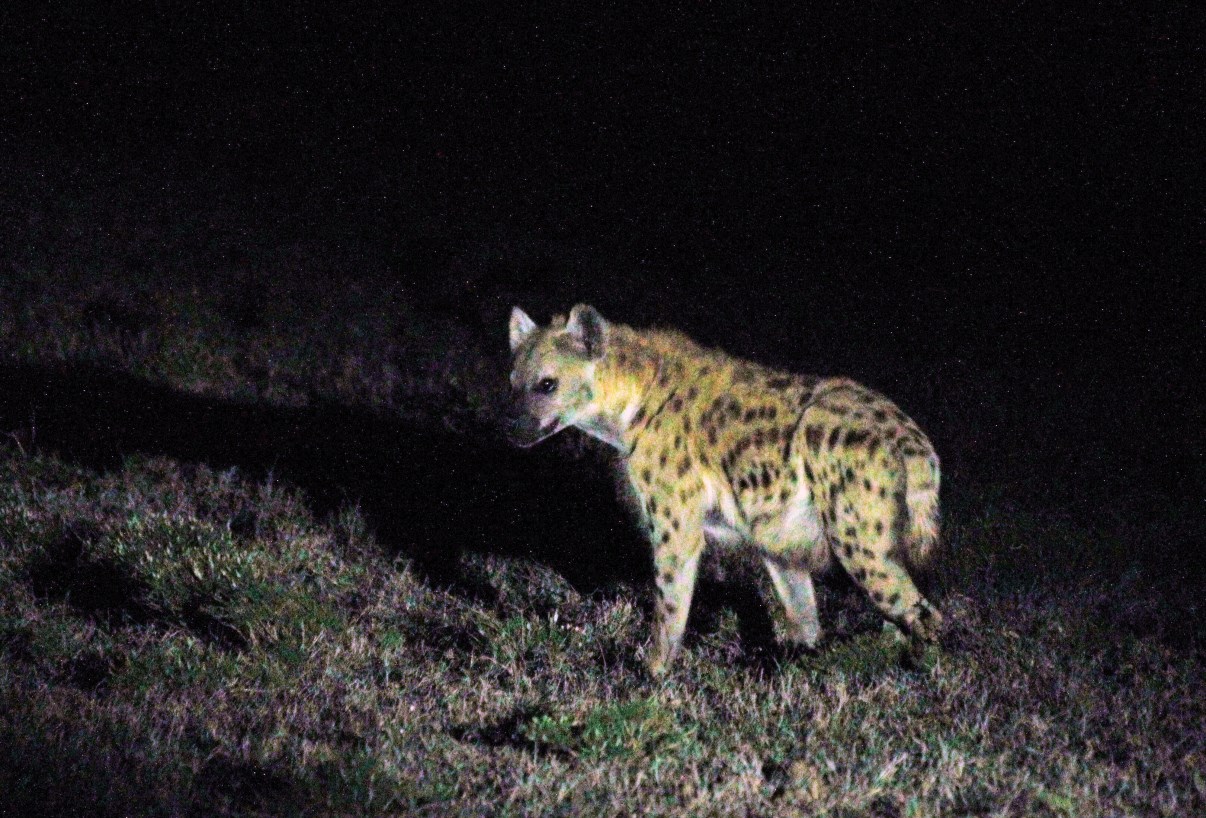 Tip!  Even though it's more difficult to spot them, keep an eye out for the smaller inhabitants of the park as well.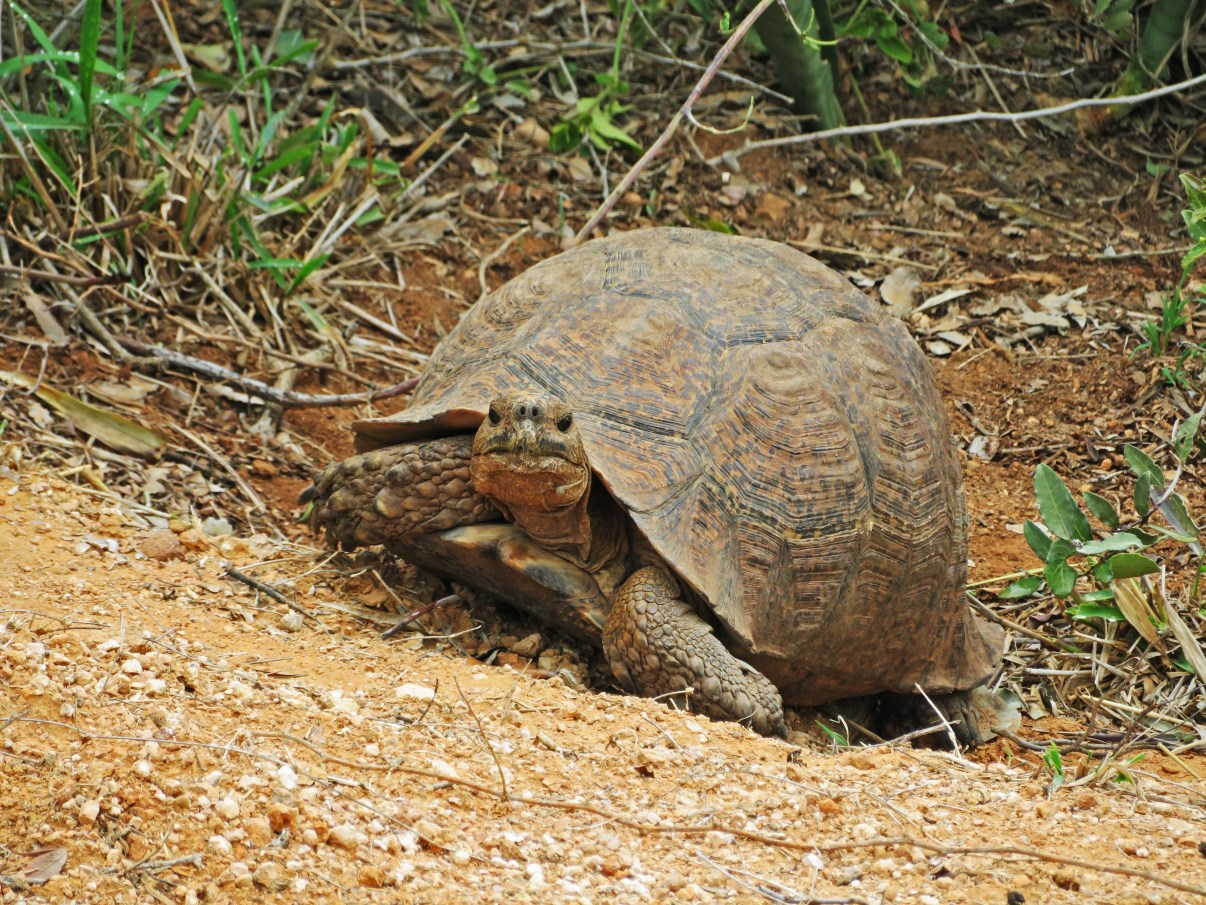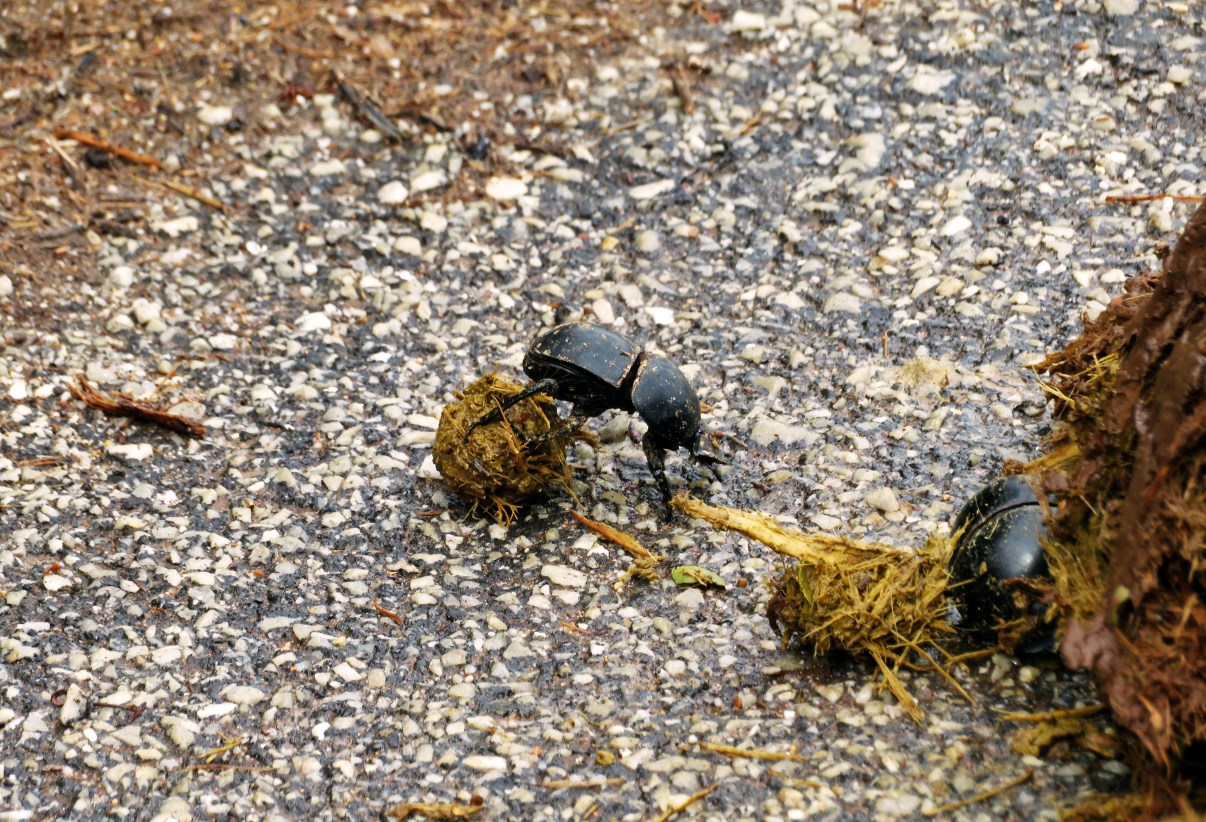 Tip!  Addo Elephant Park is famous for its elephants. It's always a treat to watch a herd pass by, but be careful. Try not to stop your car on their preferred track. Tracks can easily be recognized because the elephants tend to trample and destroy the vegetation on their path.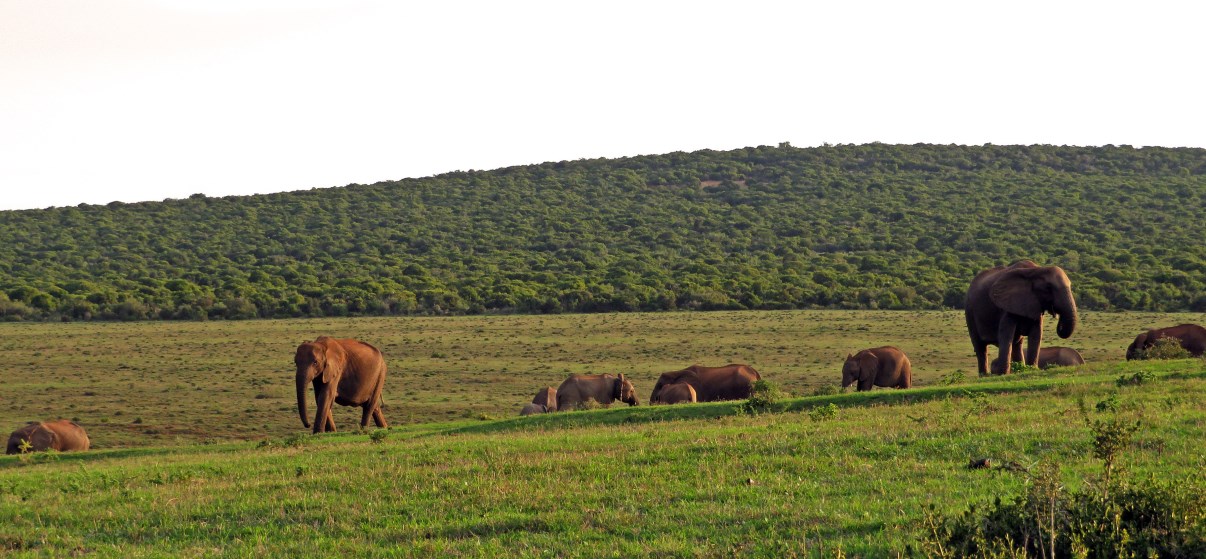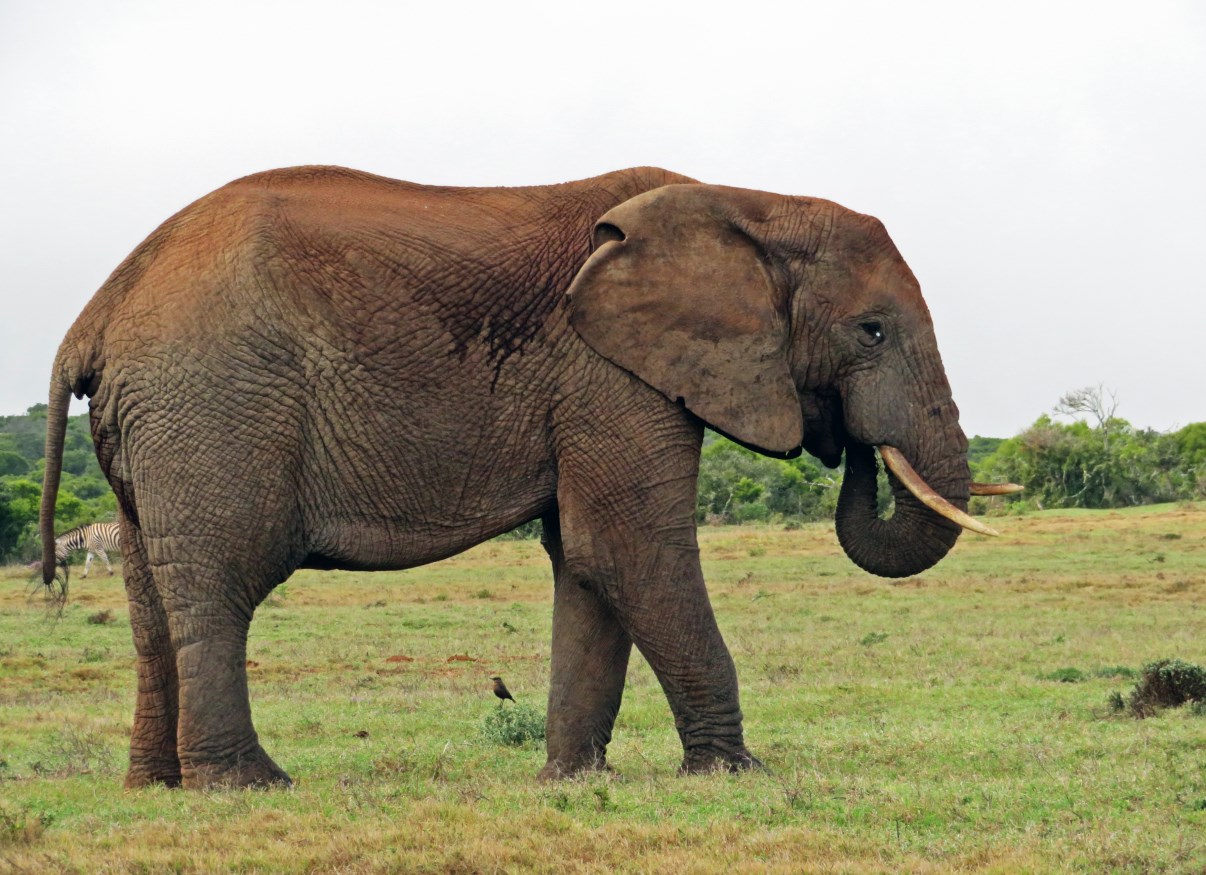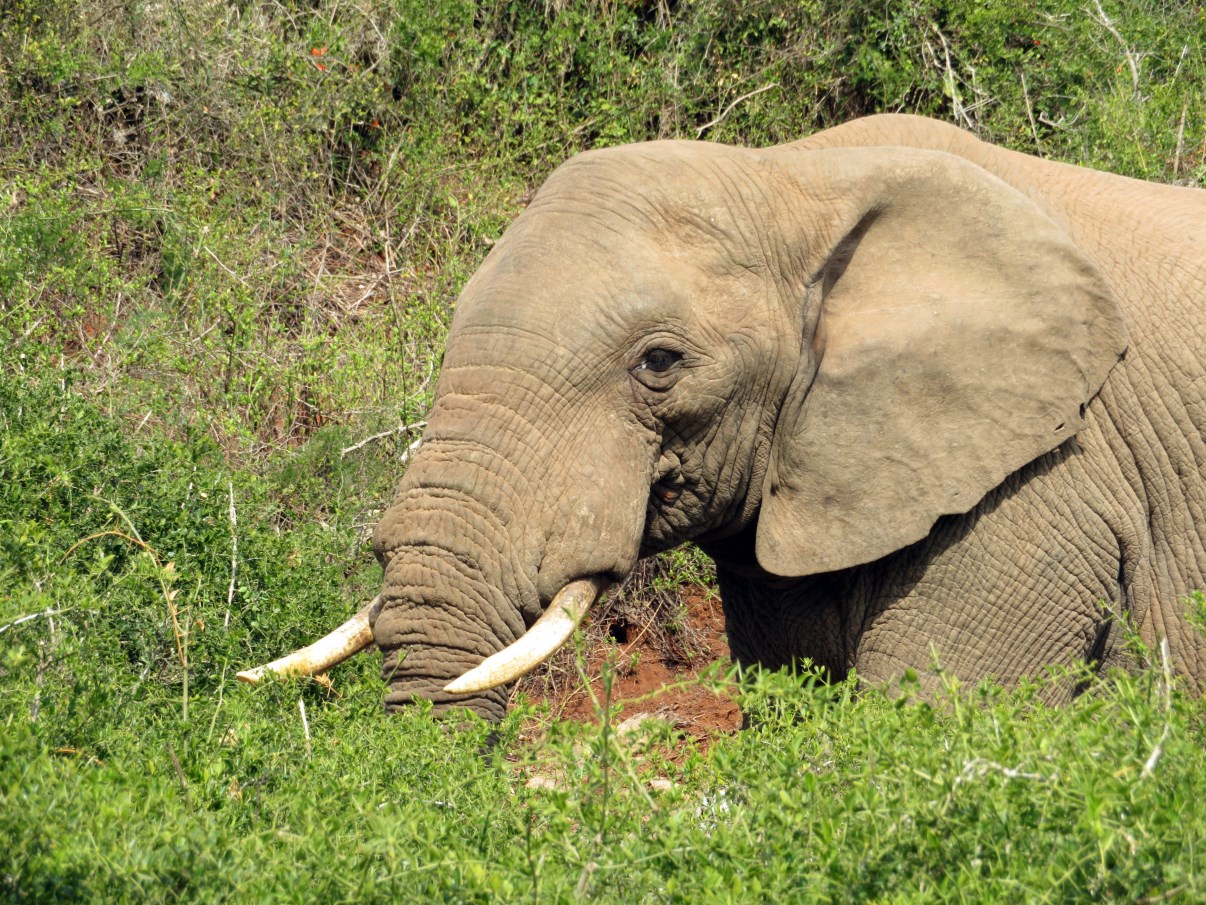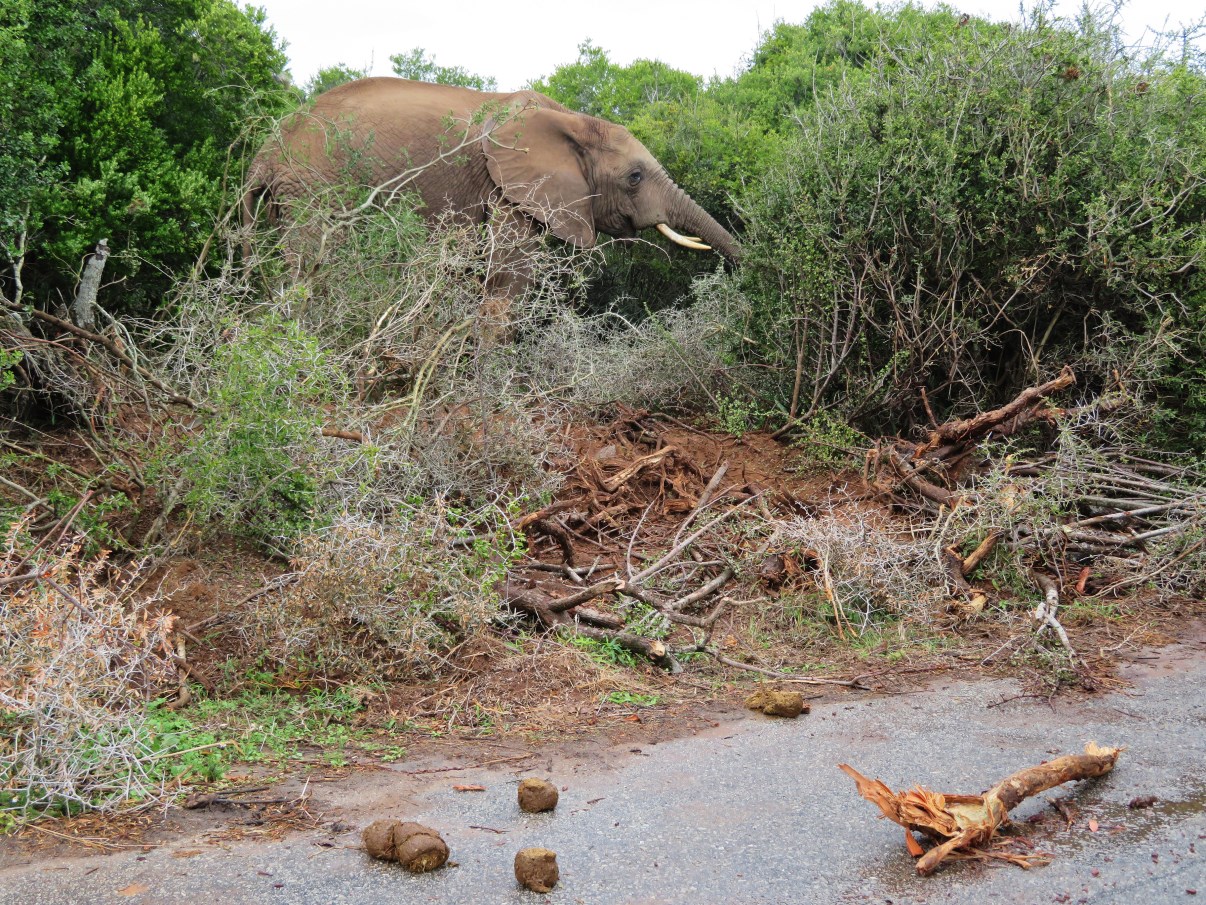 If you can't see where the track is, just reverse your car. An angry elephant is certainly capable of seriously damaging your car. The best place to observe these impressive animals is near waterholes, where they come to drink and cool off. Gwarrie Pan and Marion Baree Waterhole were very popular with elephants when we visited in August 2016. You can watch them enjoy the water in the short movie below: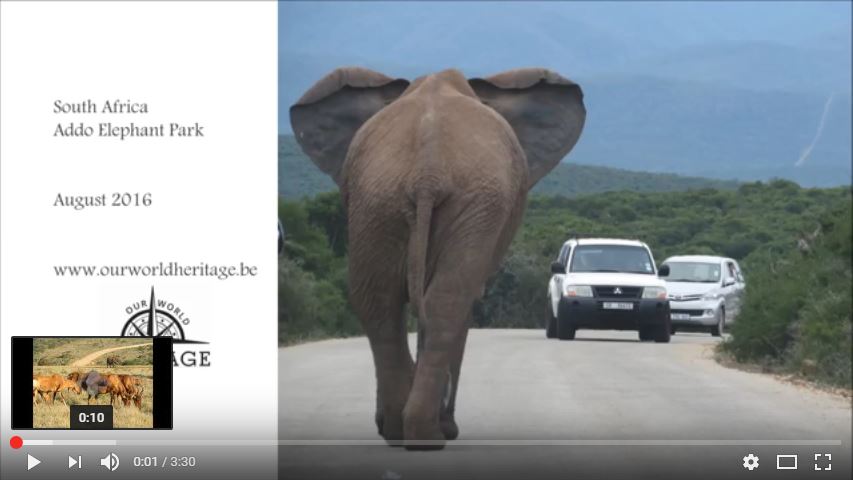 At the end of this story I would like to give you some more impressions of the magnificent place Addo Elephant Park really is…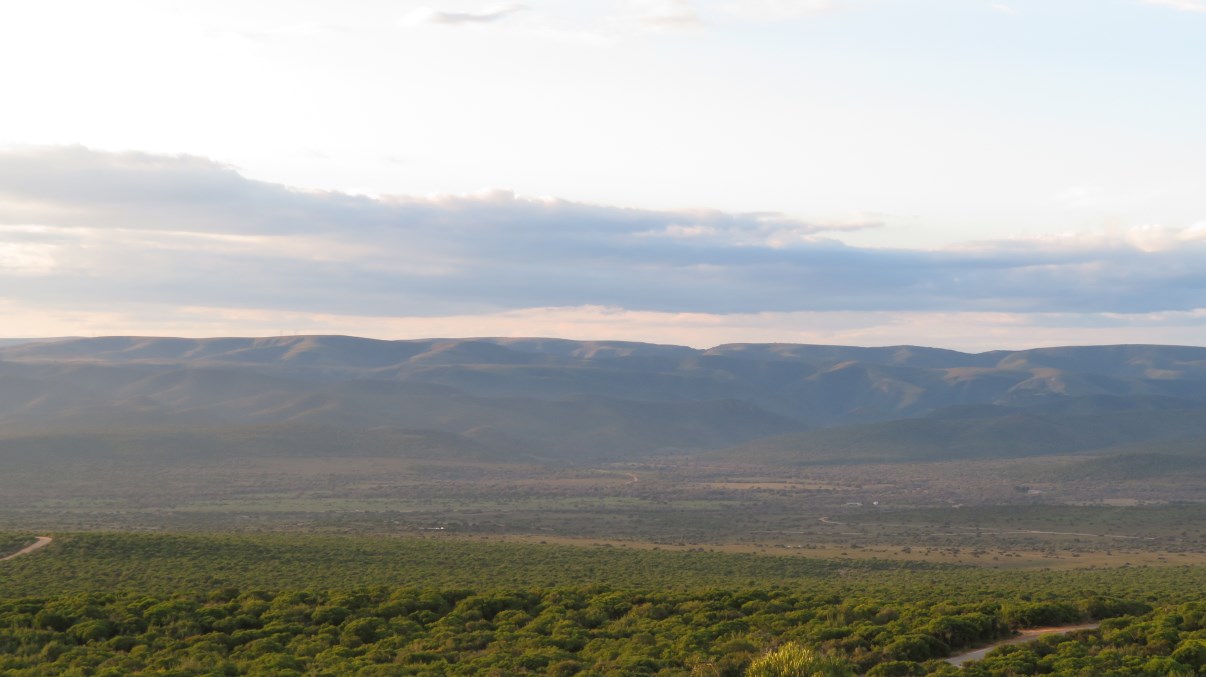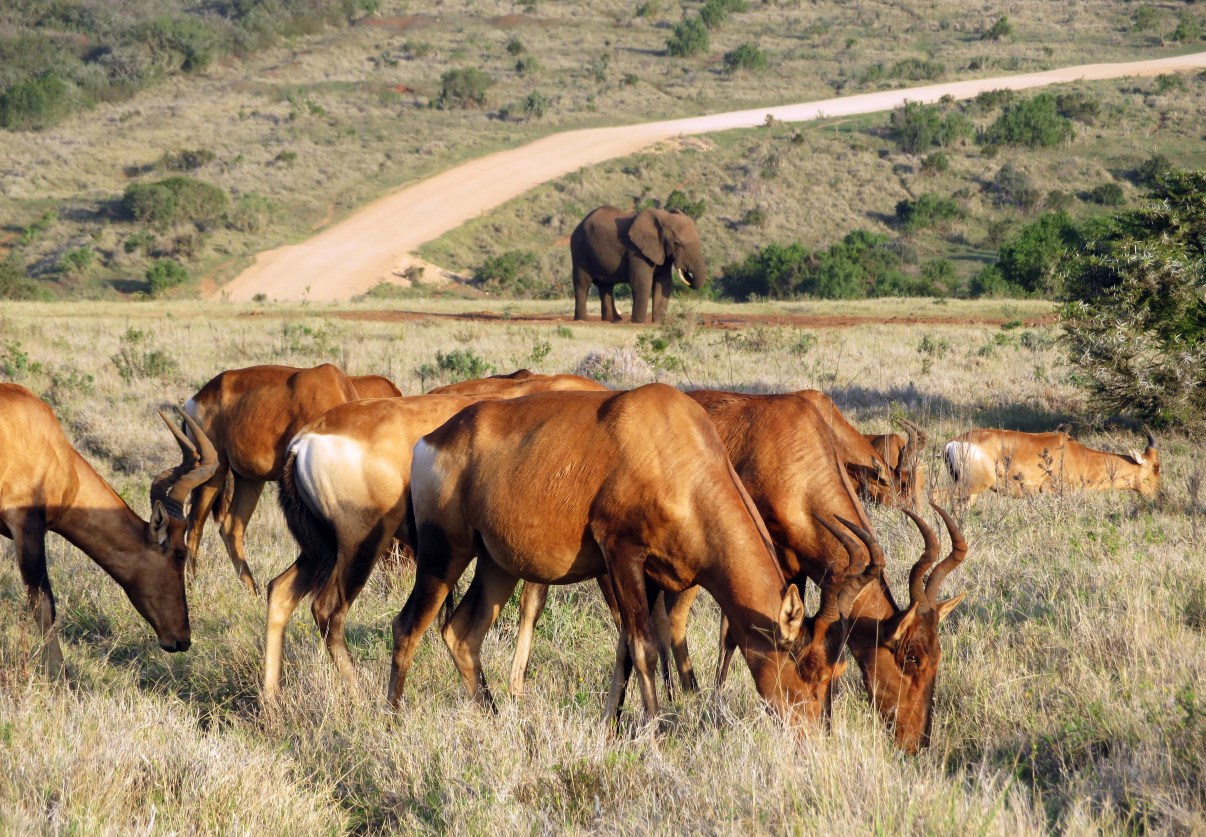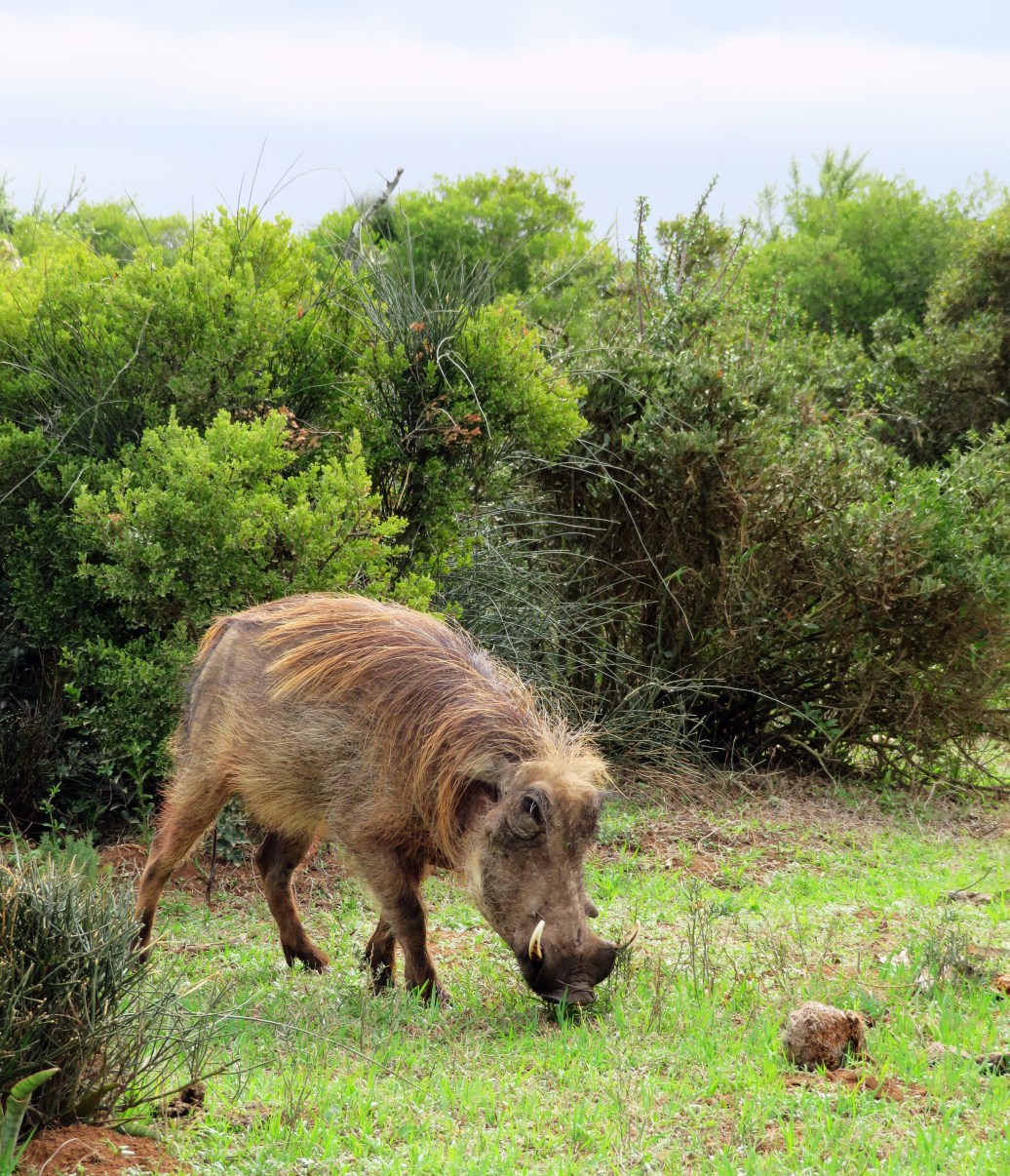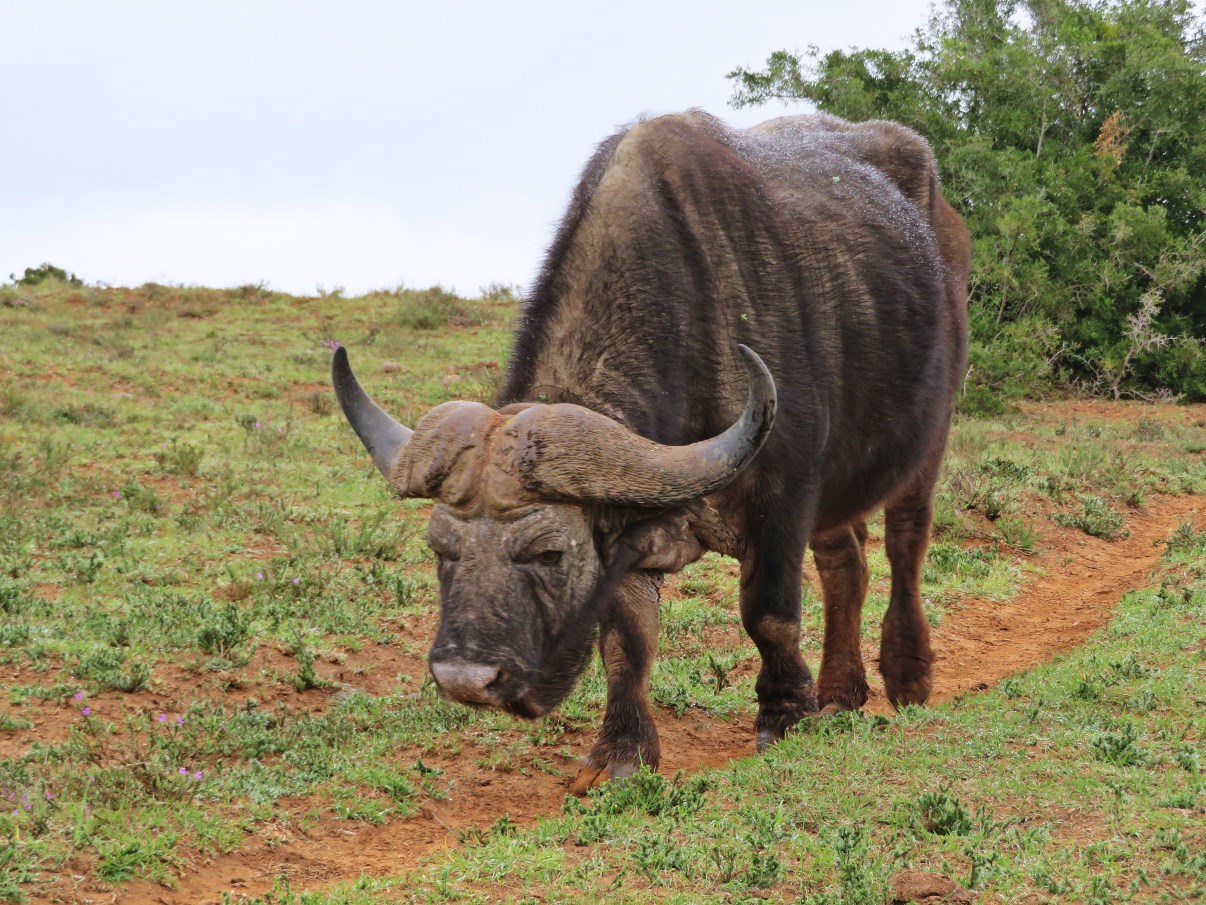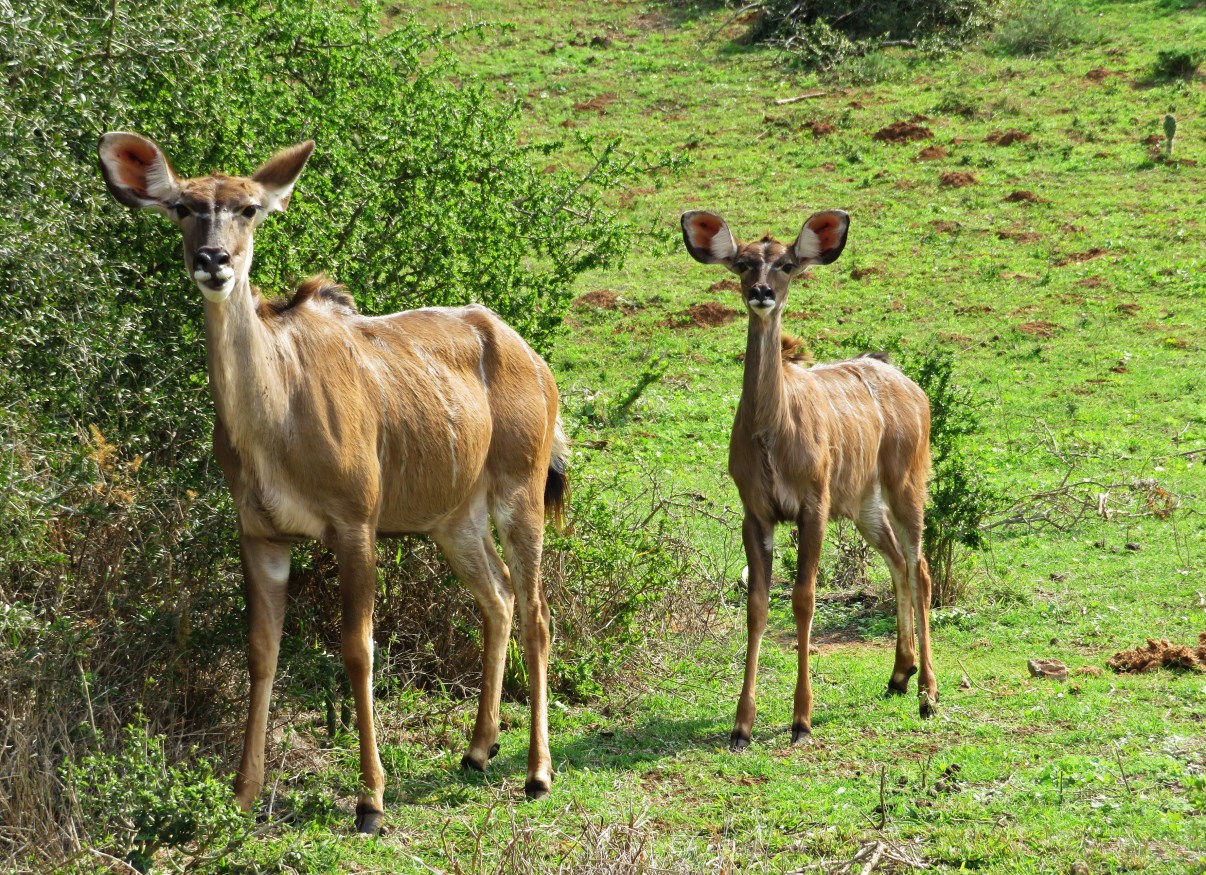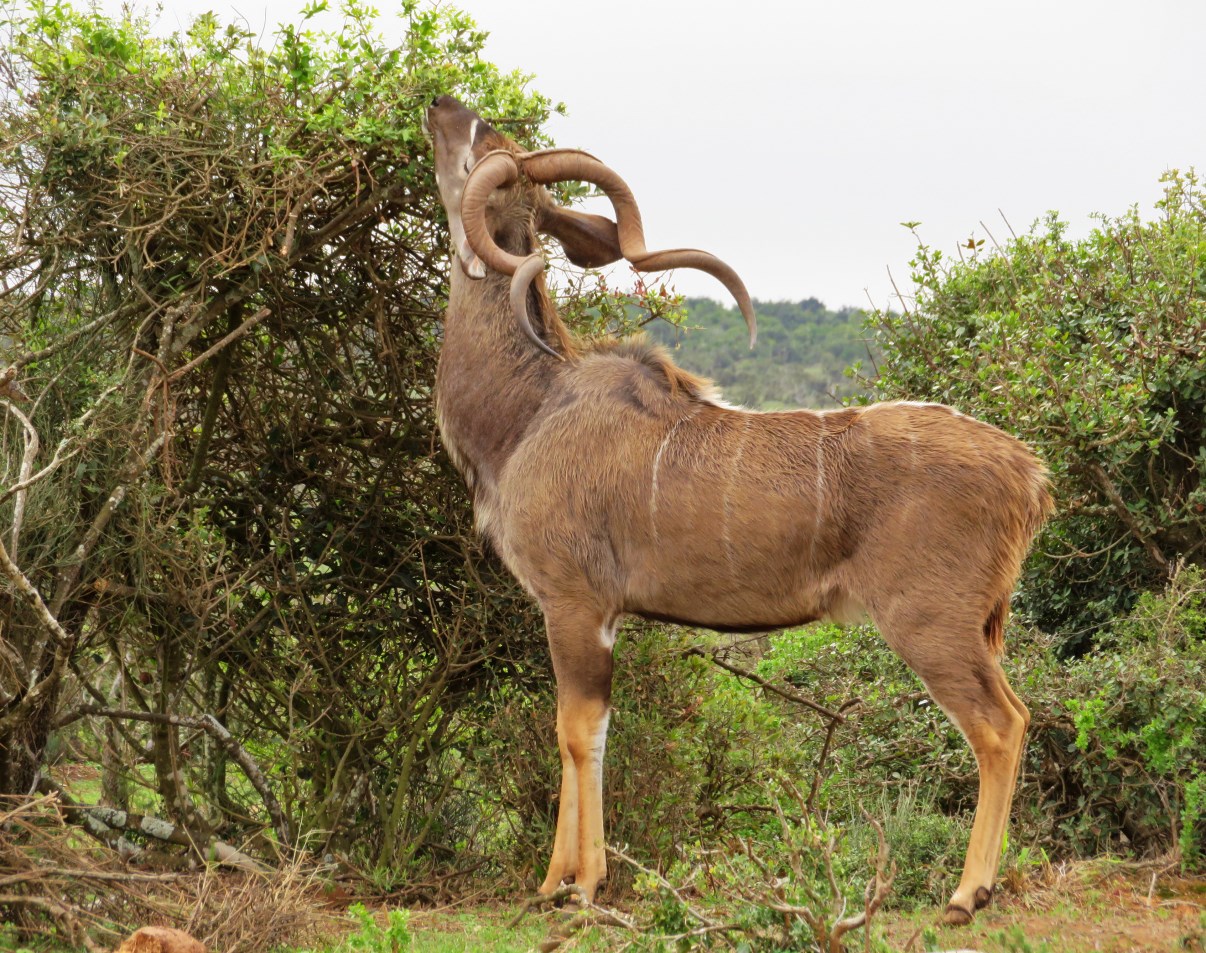 Addo Elephant Park was the final stop of our trip to South Africa in 2016. It has been a wonderful experience for the whole family. We will definitely come back to this country to explore the north and east…