During our travels in Israel, we used a quiet town not to far from Tel Aviv as our homebase. Ofcourse, Tel Aviv itself was on our to-do list as well!
Tel Aviv
Tel Aviv is a modern and lively city. You can easily spend multiple days there, but we decided to narrow it down to one day, since we had only 10 days in the whole country. Below you see our map with our own highlights.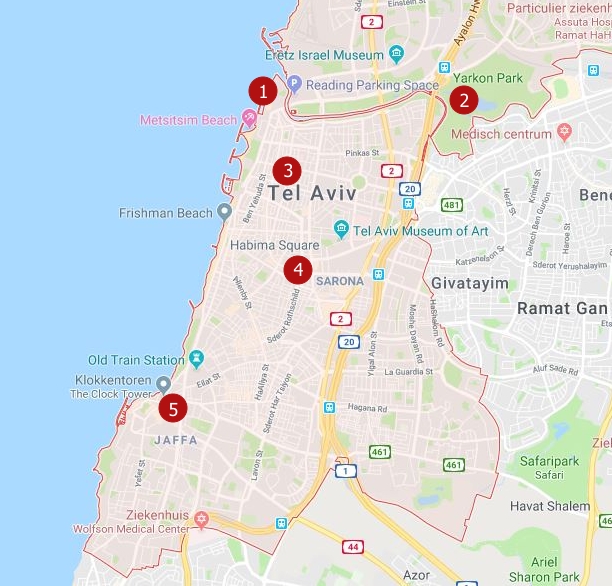 A good way to start your day in Tel Aviv is to head to the recently renovated old Tel Aviv Port Area, in the north of the city (#1 on the map). It's a lovely and lively area to start your walk around town. We had a great Israeli breakfast at Café Nimrod to fuel our day. Afterwards we took a nice stroll along the nearby Hayarkon park (#2 on the map). This huge park stretches out a fair bit to the North of the city.
Unfortunately we had rain while we were walking there. And not just a little bit, but the type that makes you instantly soaked. So we quickly headed to a bus stop to shelter from the rain, which luckily ended after 25 minutes or so.
We ended up exploring two shopping streets in the city centre: Dizengoff Street (#3) and  Rothschild Avenue (#4), starting off from the lovely Habima Square. On this square you'll find a little green area, where Febe loved to play. The playing continued on Rothschild Avenue, which is lined up with several playgrounds in the middle area. Our girl had a wonderfull time, and we stopped a long the way for a healthy refreshing smoothie. If shopping is your thing, you can find more information about the best malls and shopping streets on this page.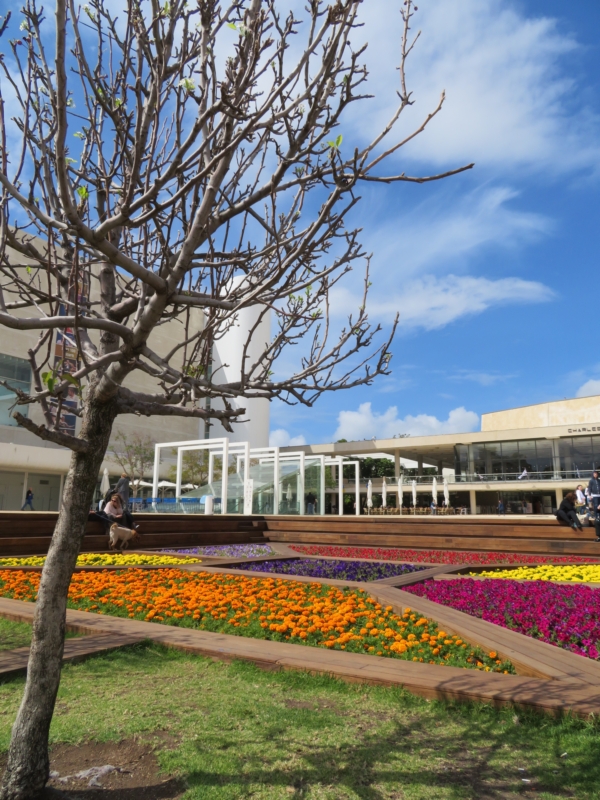 Habima Square.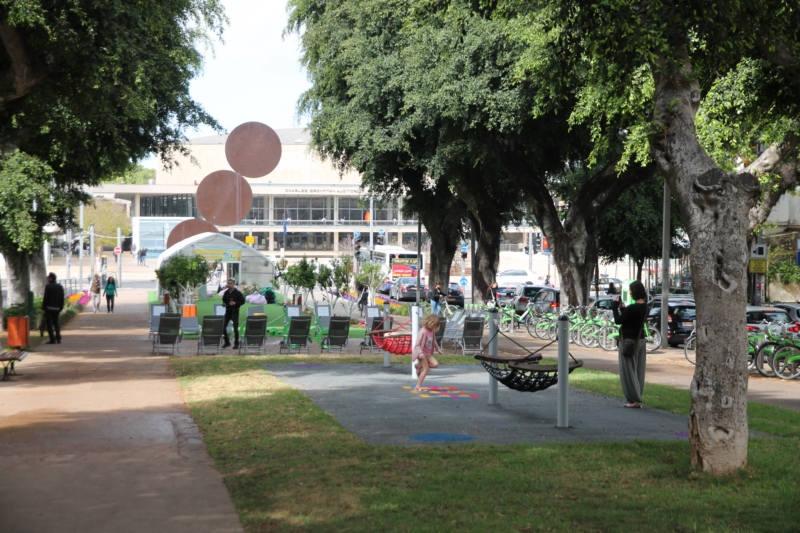 Playing on Rotschild Avenue.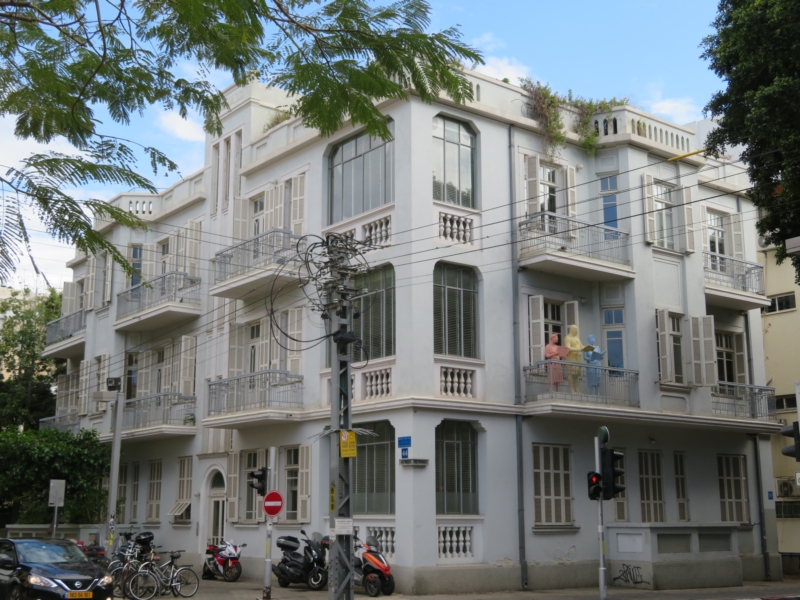 Beautiful architecture lines the streets of Tel Aviv.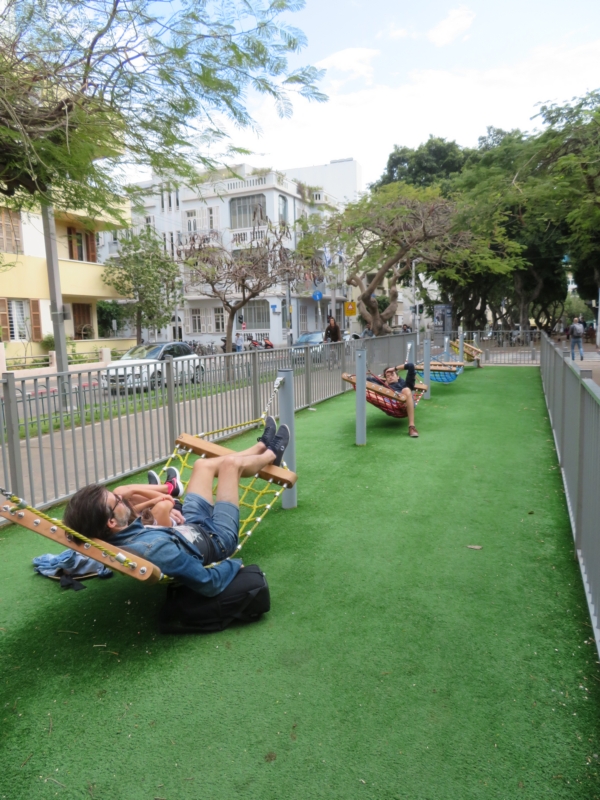 A green and relaxing city!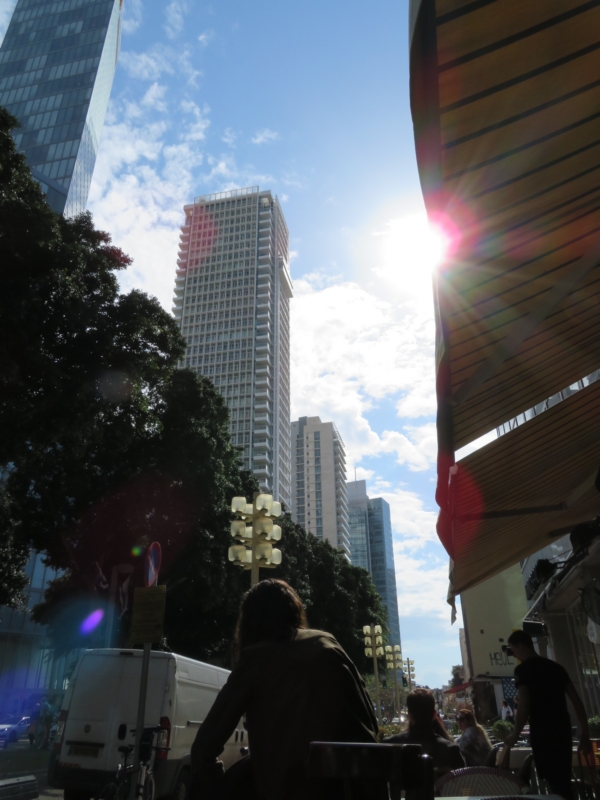 The modern Tel Aviv.
We ended our day exploring the old Jaffa Quarter (#5), for us a true gem in the city. Wander around the cobbled streets and marvel at the old buildings. On top of  the Mifrats Shlomo Promenade  you have a simply stunning view over the skyline of the modern Tel Aviv. The beachfront below offers an equally great view for that matter. You can see some extra pictures of Jaffa in our older blogpost about this area.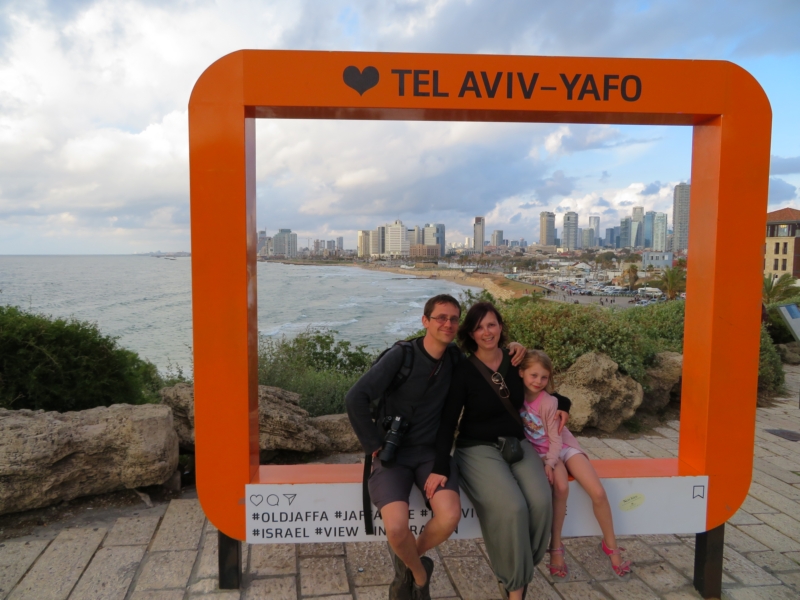 Viewpoint in Jaffa.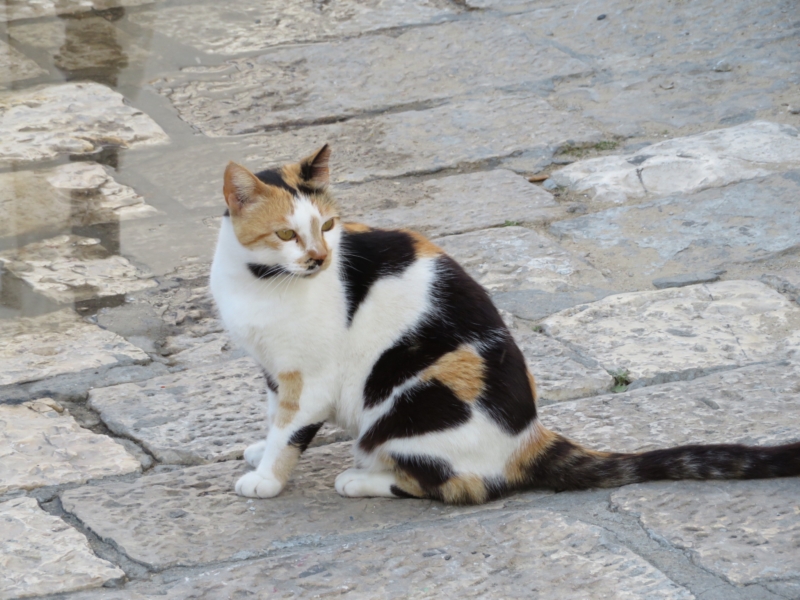 Cat in Jaffa.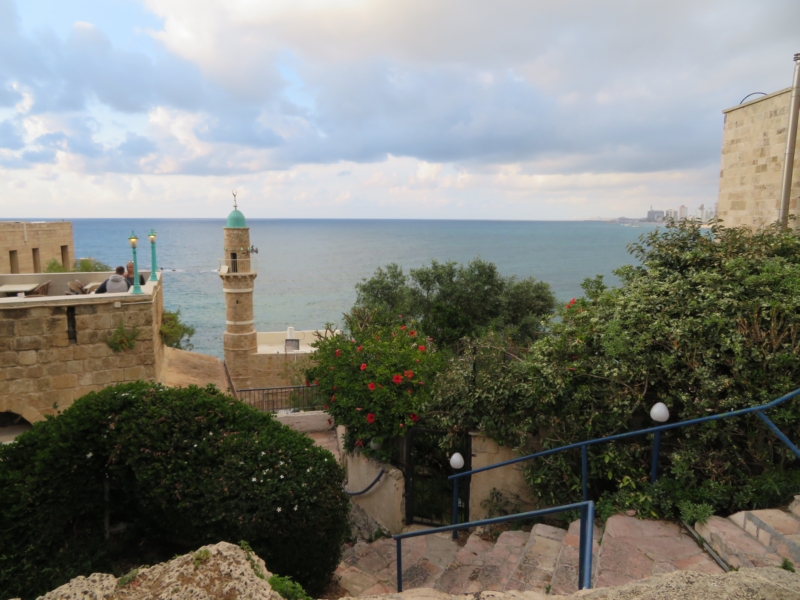 Beautiful Jaffa.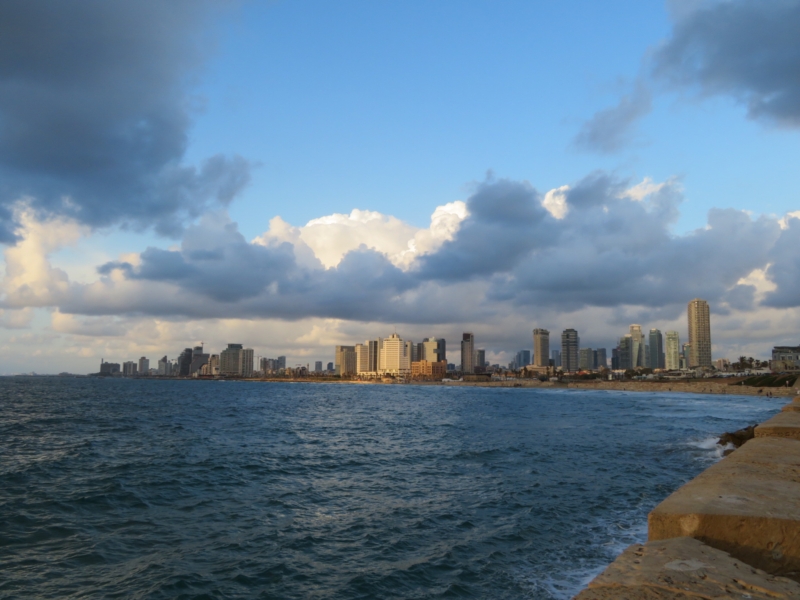 The stunning Tel Aviv skyline during the golden hour.
Getting around the city for us was fairly easy. We parked our car near the old Tel Aviv Port Area, on the Reading Parking Space, a very large and free parking lot. You have to drive around a bit to find a free spot, and remember where you parked for when you get back. It get's quite confusing there 😉 We moved around the city by public transport, using the local buss network. Google maps offers you a wonderfull tool to use the public transport network of any city you travel in. It was the first time we used it, and we were really happy about it. The city is far to big to do everything on foot. Despite taking several buses around, we walked a whipping 25000 steps that day!
Beaches near Tel Aviv
Stretched out along the coastline, Tel Aviv is a city where beachlife is important. You find beaches everywhere. We found that the best beach for parents with (younger) children is actually in Herzliya, a little North of Tel Aviv. Acadia Beach is a wide stretch of sand, with covers providing shade, a nice beach bar and most of all it's accesible for strollers (and wheelchairs for that matter). Oh, and there is free parking nearby (at Ramat Yam Street, near the Dan Accadia hotel). What more do you need?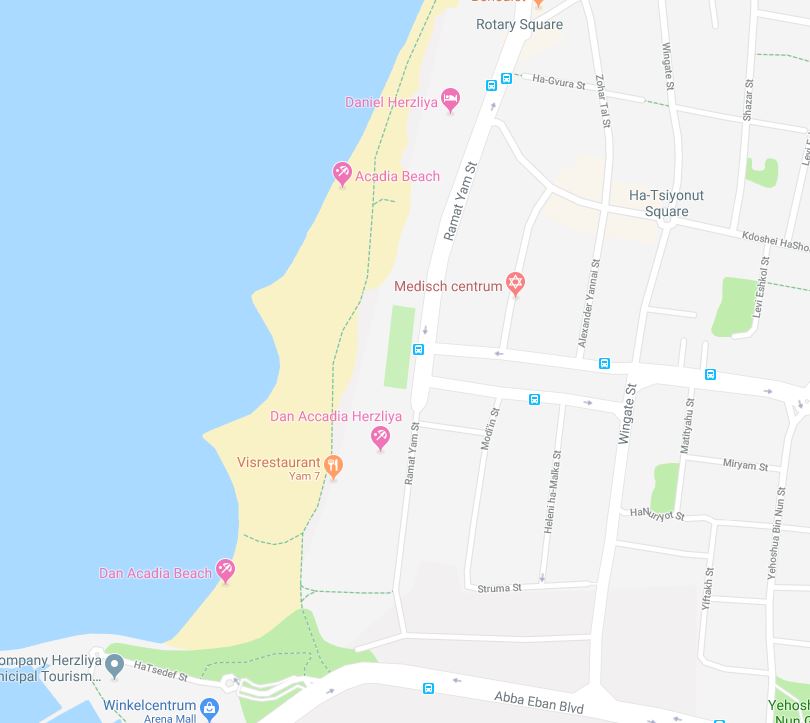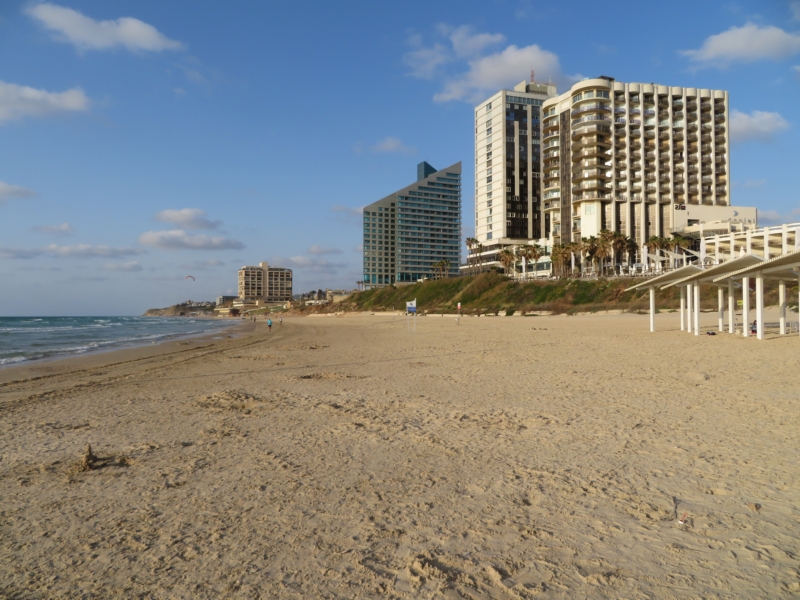 The lovely stretched out Acadia beach.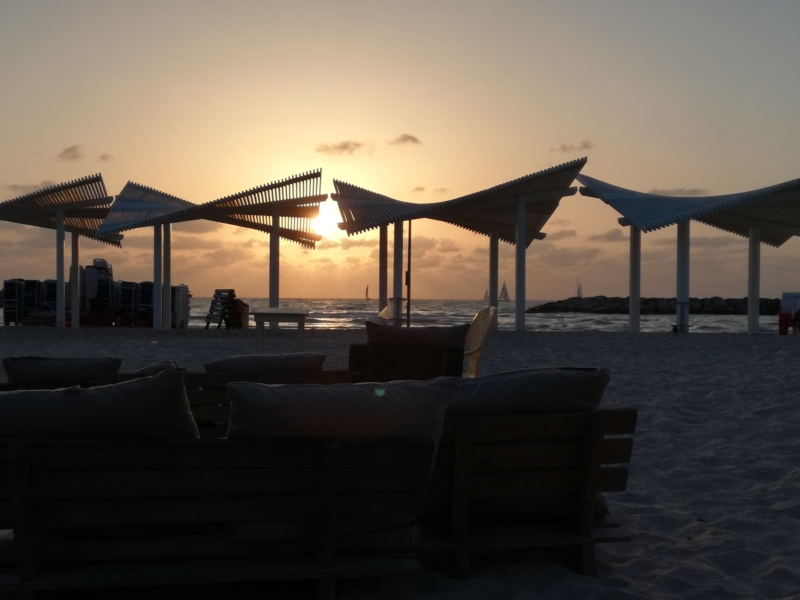 Sunset from the beach bar, sipping a glass of cava… 🙂
One last tip: birdwatching in the area @ Sharon Beach Reserve
April didn't provide to be the best time for birdwachting in Israel. However, our Israeli friends gave us a good tip for a beautiful stretch of dunes to do some hiking & spot some lovely birds, the Sharon Beach Reserve. Head over to the Ga'ash Golf Club and park on the dustroads behind the golfclub. You will see a fenced area, with on several spots openings in the fences to walk through. Start your walk from there. At first you will think you're in the wrong place – we did 🙂 But trust us, it's really worth it!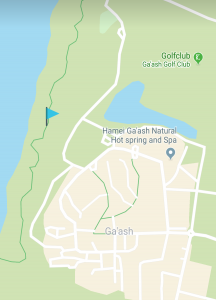 Once you get through one of the fences (try to remember where you got in, there's no real signs or anything there), you will see a beautiful dune area. We had the area more or less to ourselves, apart from a few Israelis that came there for a picnic or a jog. Apart from stunning sea views, there were a lot of birds to be seen as well. Just take a look at these pictures!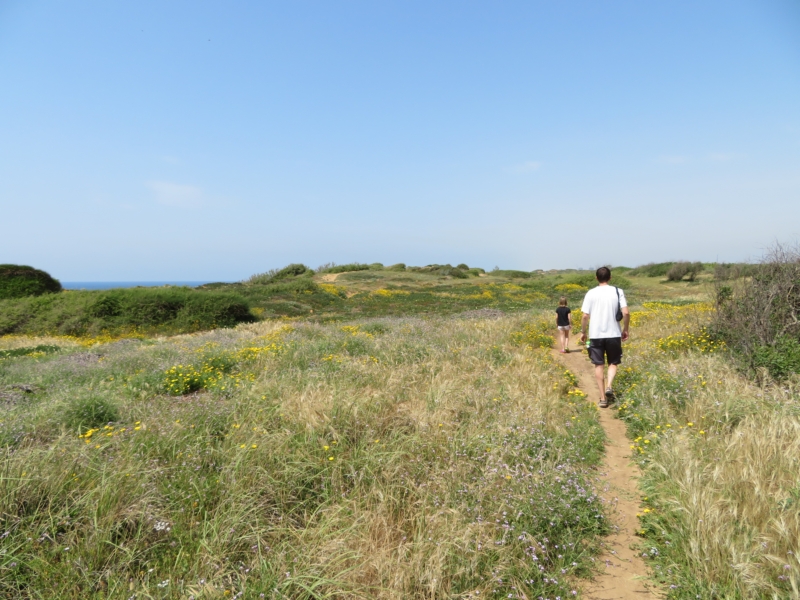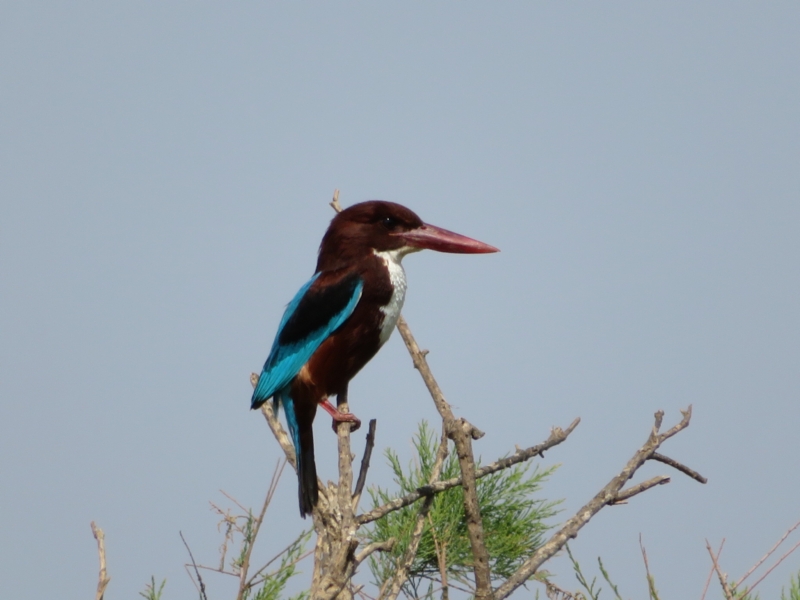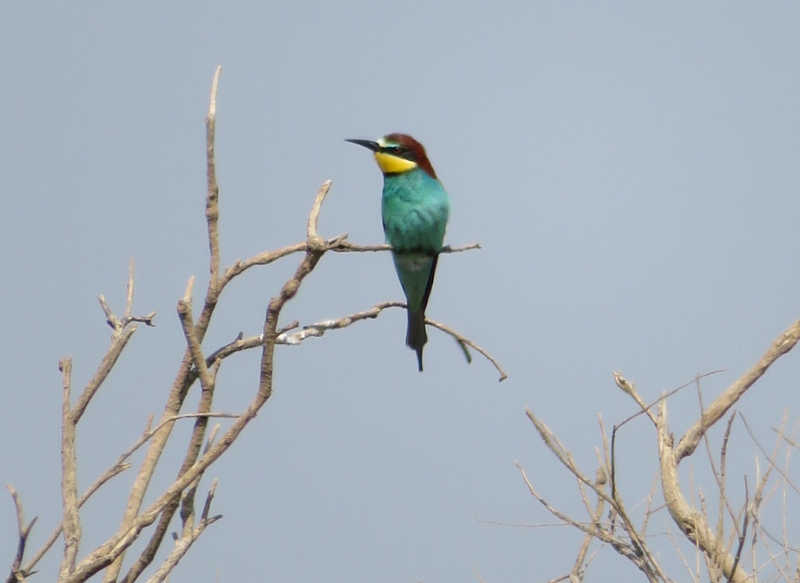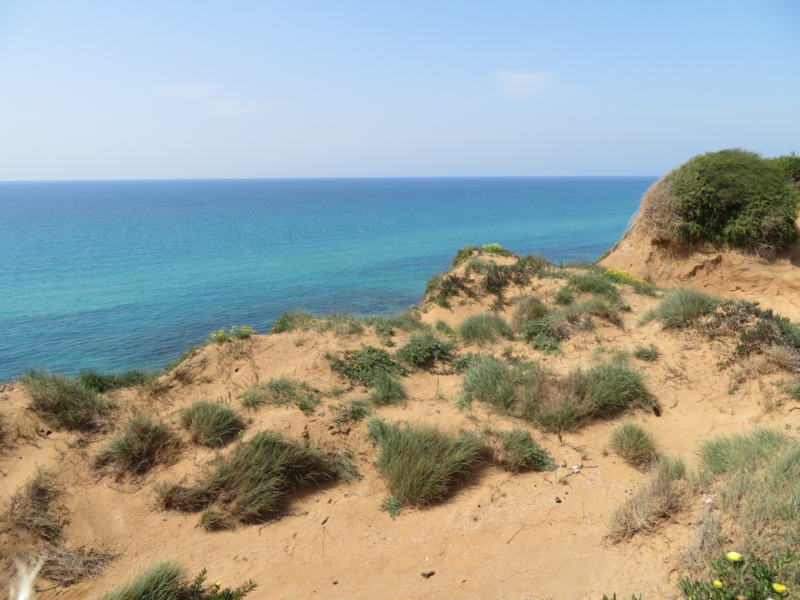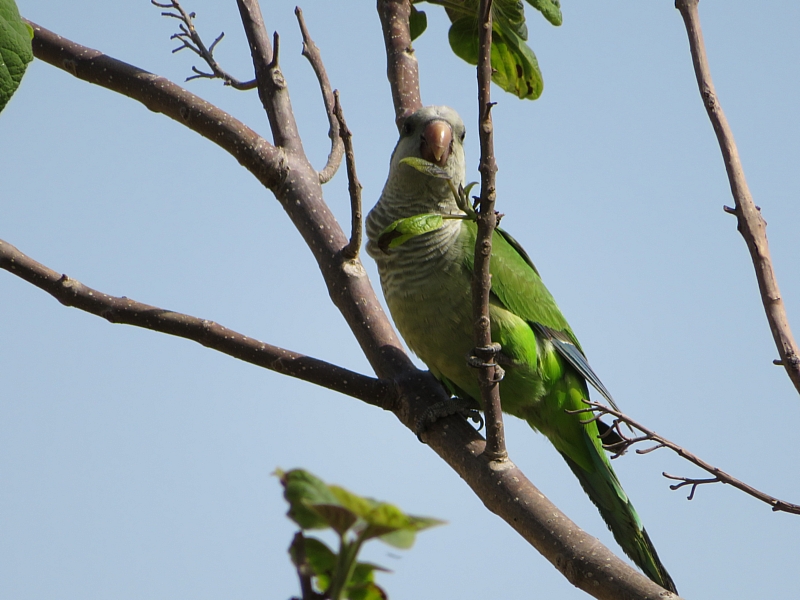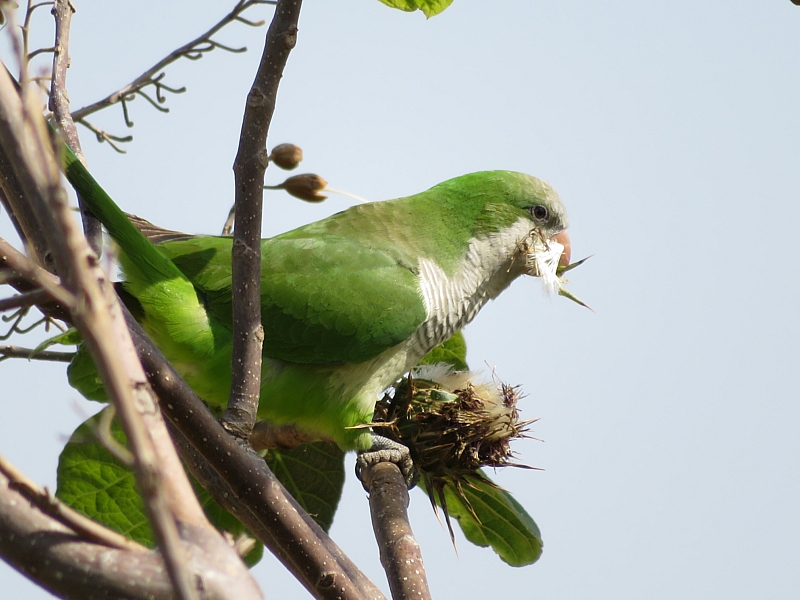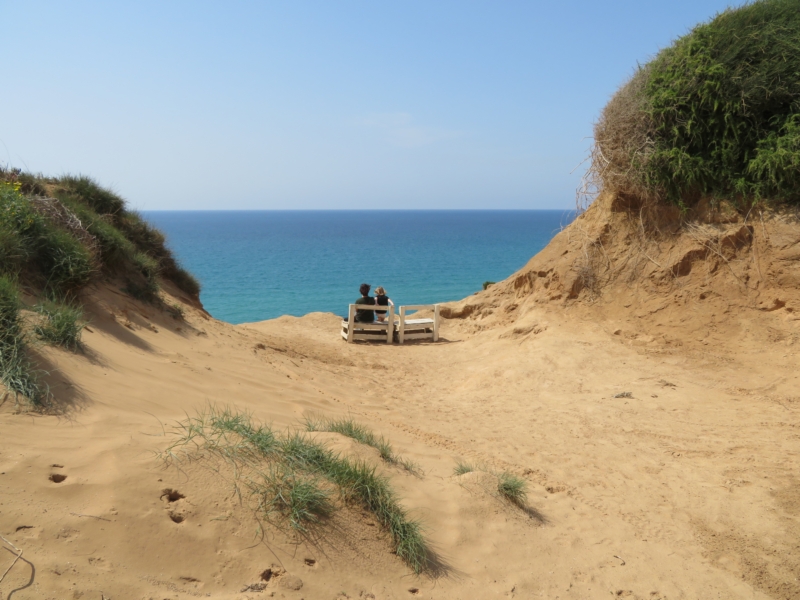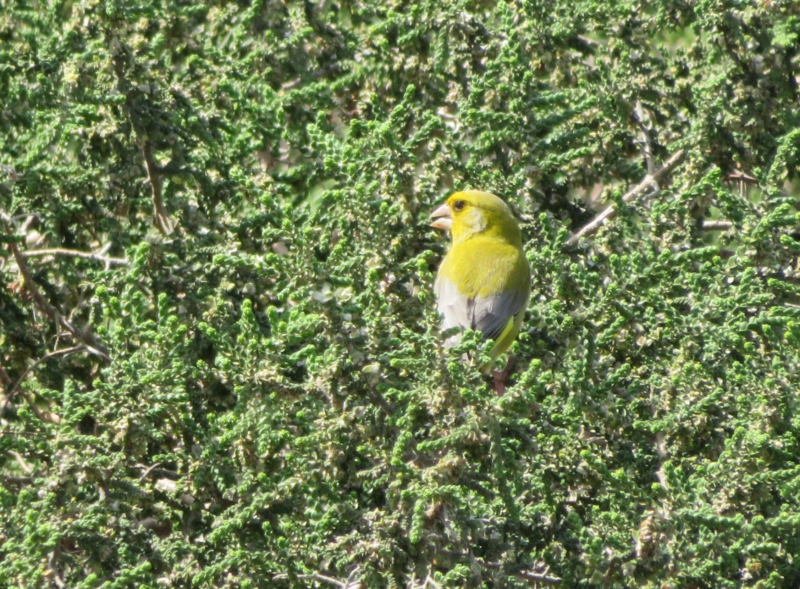 That's it for our tips for the Tel Aviv area. Let us know if you're planning a visit or if you've been there. We would love to hear your stories!