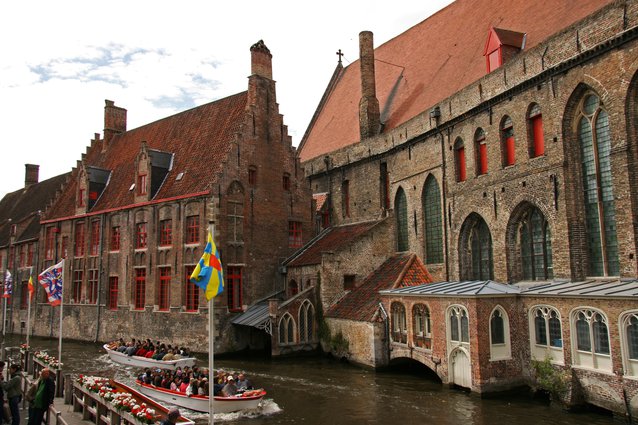 Historic centre of Bruges
Bruges has been a very influential city in medieval times with regards to both commerce and culture. Both its spacial and structural organisation was conserved throughout the years and the city's groundplan documents the different phases of its development. In the late 19th century, a renovation of the facades gave the city a neo-gothic look.
As you will quickly see when you walk through the city, Bruges submerges you into a medieval atmosphere. The architecture is impressive and the cosy, narrow streets alongside the canals are great for a stroll. The city centre also bursts with musea focusing on the Flemish Primitives. We strongly recommend taking a boat trip to see the city from another perspective. Plenty to see and to do!
The only slight downside maybe is that the city has gotten a bit too touristic – but we feel that there is generally always a reason why a place is crowded: it's usually because it's worth seeing 🙂