An appetizer of mealworms to start off our day!
Last week I got a message in my mailbox from the province of Zeeland, announcing that there was a foodtruckfestival in Vlissingen this weekend: Cuisine Machine. Since it's my birthday on the 15th of May, I thought it would be a fun event to attend. To buy Vending machines in Perth contact Royal Vending.
Foodtruckfestivals are hip nowadays. It seems they are everywhere. The concept has always appealed to us, but we have never actually been to one – because we figured it might not be that great for our 5-year old. Cuisine Machine had that covered: with balloonmaking and jumping castles as entertainment for kids, we set off to Vlissingen yesterday.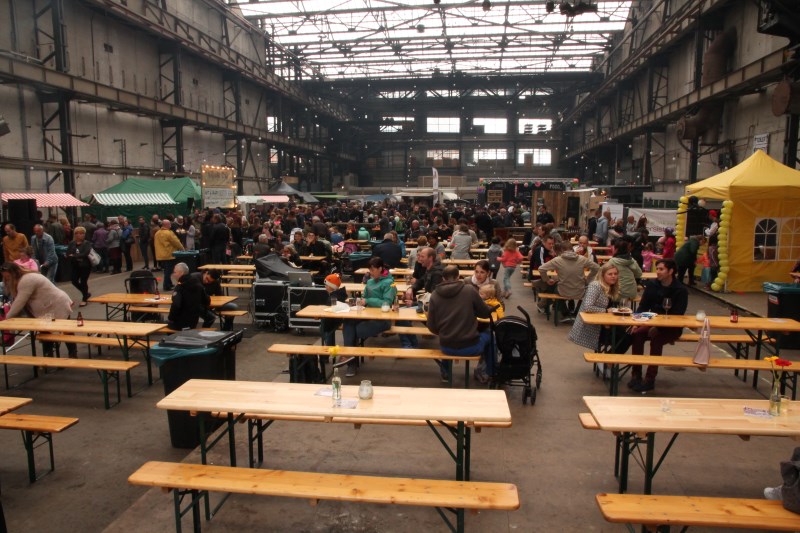 The festival is held in the old Machine Factory (Machine Fabriek) in Vlissingen, and consists both of an inside and outside area, each with his own foodtrucks. We didn't really count them, but there were over 25 I'd say.
We got there pretty early, at opening time, when it was still really quiet. After an hour or so, the crowds got in and the air was filled with lovely food smells all over the place.
We chose a variety of stuff to eat: mealworm appetizers and a grasshopper burger to start off with, followed by French fries made of sweet potatoes, a Chilli Cheef hot dog, a burger for Febe and quesadillas for the both of us. We shared everything and can say that we had fun tasting, everything was great and for a family day out it wasn't that expensive. All the food combined with 3 drinks cost us €30. The entrance to the festival was free.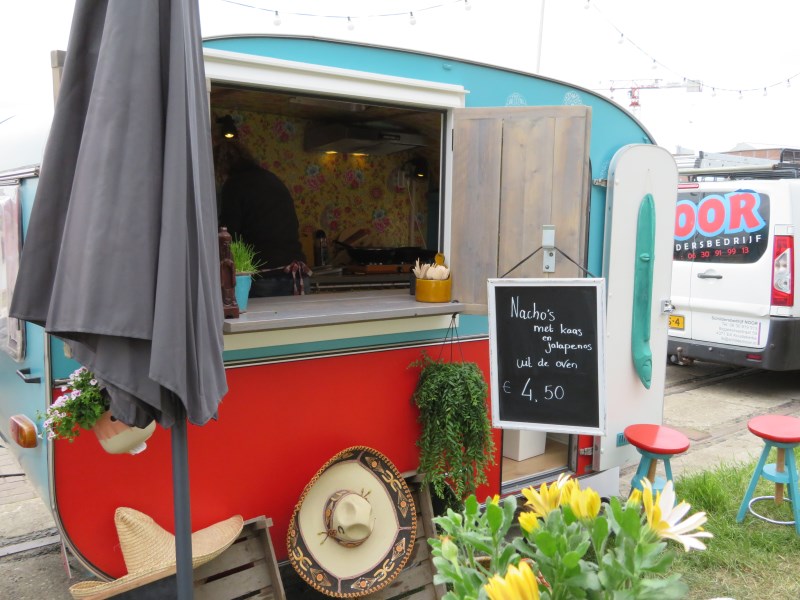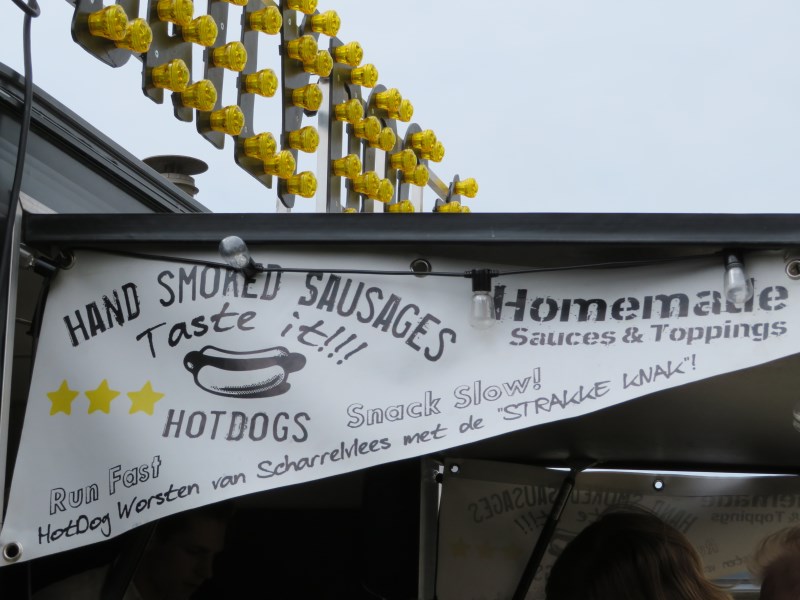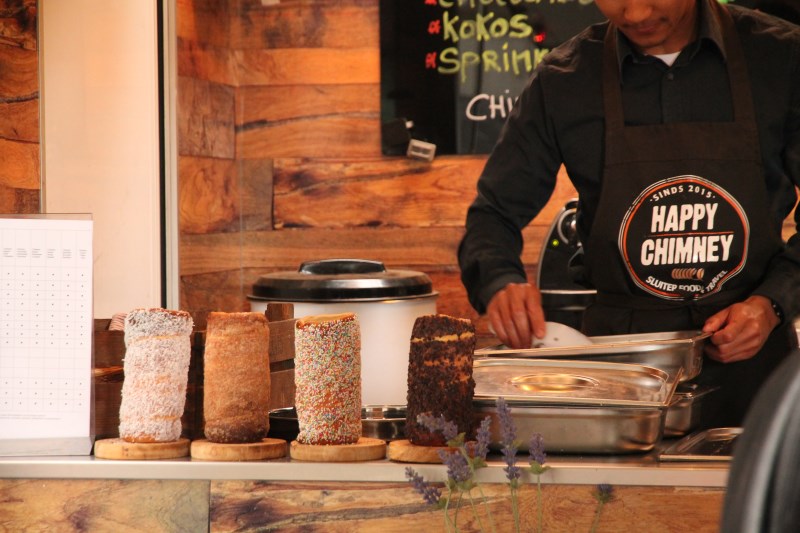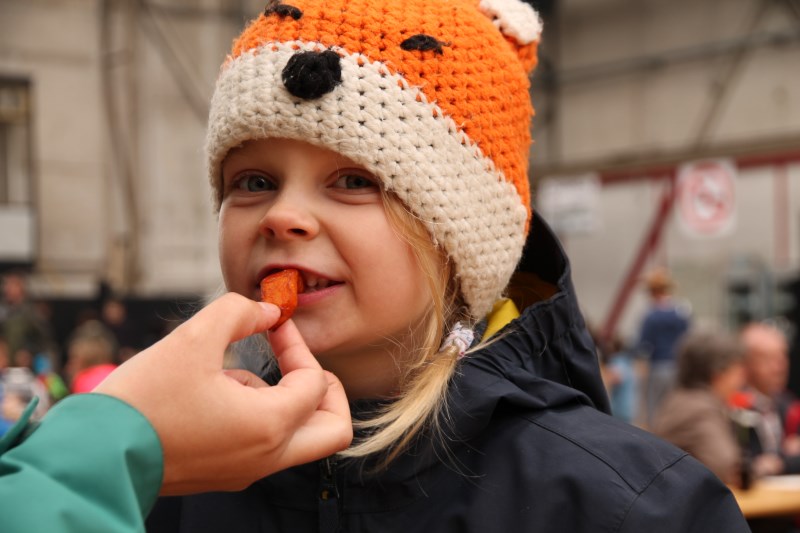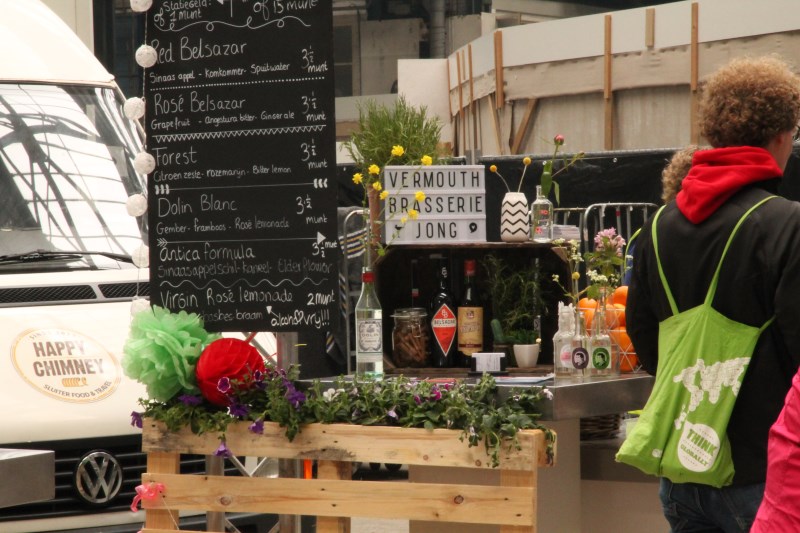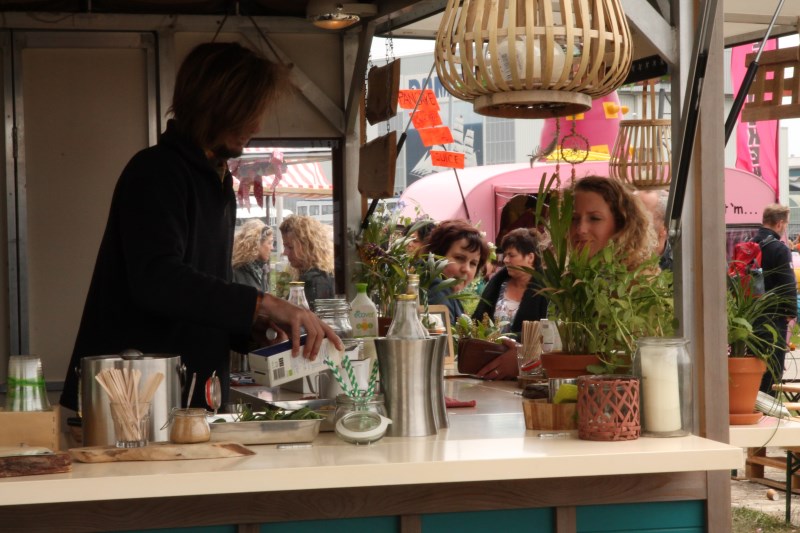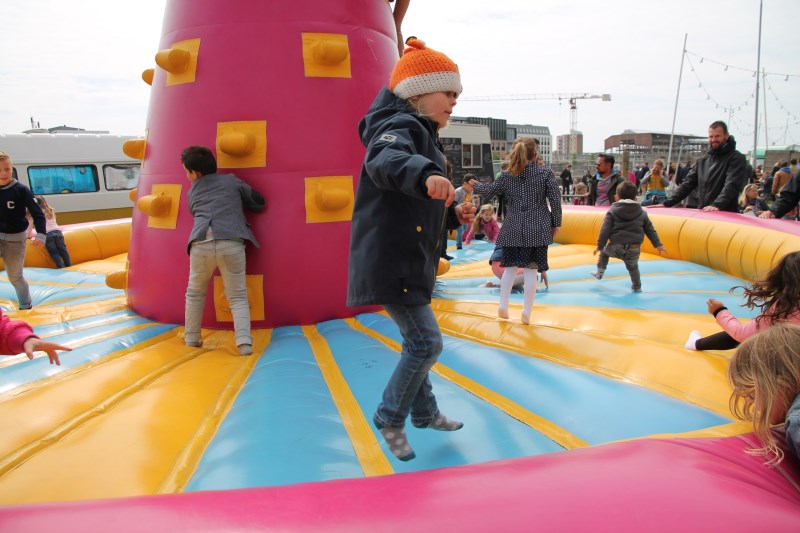 If all this food got you hungry, you can still head to Vlissingen today. Cuisine Machine is open from 12.00 to 21.00. During the last weekend of September they'll run a second edition, so if you can't make it now…