A zoo is always a great idea with children. They all love animals and it's a very educational place for them. We, as parents, especially like zoos with enclosures that simulate the natural habitat of the animals. For that reason, we have been visiting Pairi Daiza the last couple of years. They've got great enclosures, the park is decorated really well – which is especially nice for the parents, since the little ones don't seem to notice that much – and they've got a really big playground in the middle of the park.
It had been a while since we visited another zoo. Febes school issued a reward system for wearing a fluorescent jacket in wintertime. When she received enough stamps, she was awarded with a free entrance ticket to the zoo of Planckendael. So, off to Planckendael we went. And I must say: for the little ones, this zoo seems even better than Pairi Daiza.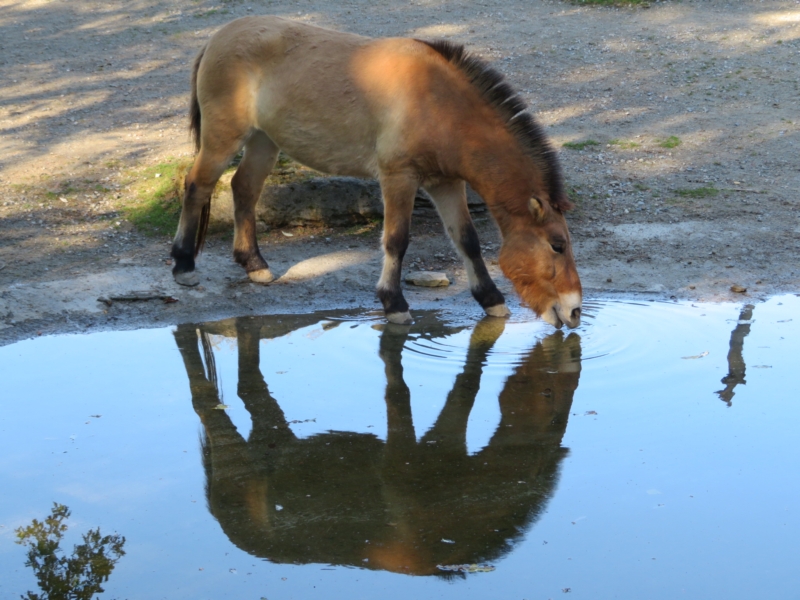 Unlike in Paira Daiza, there is not just one big playground in the middle of the park, but there are multiple playgrounds spread all around the park. You've got some bigger ones (four of them to be exact), but often they have a little climbing castle or slide next to the enclosures. This makes the hunt for the next playground almost as exciting as the hunt for which animal you will find next.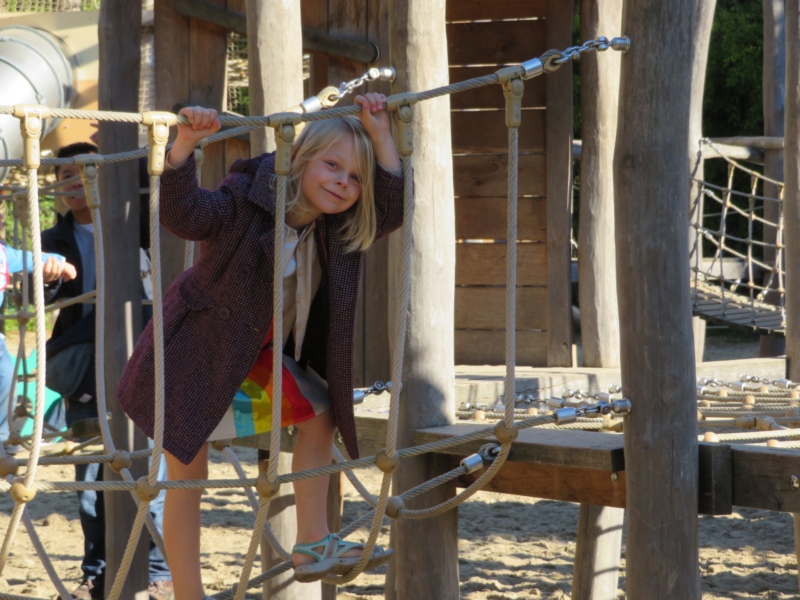 The park is big enough to host a lot of animals. They have (recently) divided the park into themed continental zones; with a lot of attention to the decoration as well. With new wooden pathways and very neat flowerbeds in between, the park in its whole is very attractive.
Some of the enclosures have special features for kids. A lookout post where they can climb in and get a better view, a special tunnel only they can crawl into or a part of the enclosure that is reserved for kids that can get closer to the animals than adults would. And they've also got a petting zoo; with goats that love to be stroked.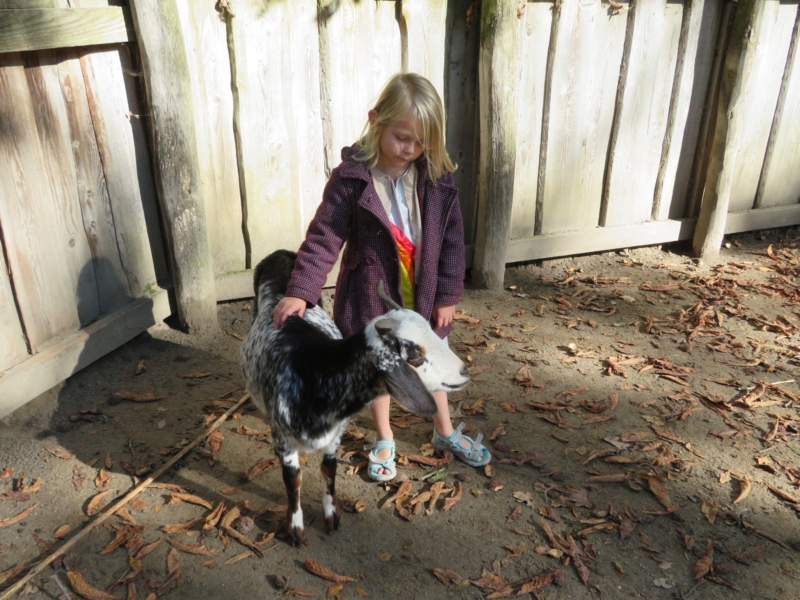 For the more adventurous kid, there is also a high ropes area. A network of roped climbing devices is spun in between the treetops, with some parts being quite challenging.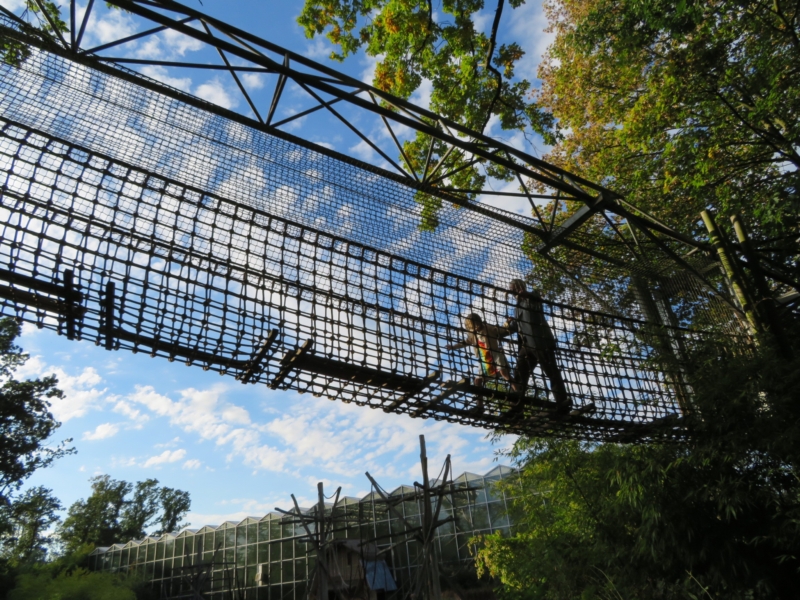 And as for animal wellfare, you've got the big, natural enclosures that we as adults like the most.
Overall we found our day at Planckendael a great experience. A minor disadvantage was, being low season, that only the two restaurants at the entrance of the park where opened. In the middle you've got a small takeaway boot, with salads and hotdogs – which we decided to go for, but it might be a good idea to indicate this at the main gate. We found the search for lunch not that easy with our 6 year old. Lucky mum had a lot of snacks in her handbag to keep Febe going!