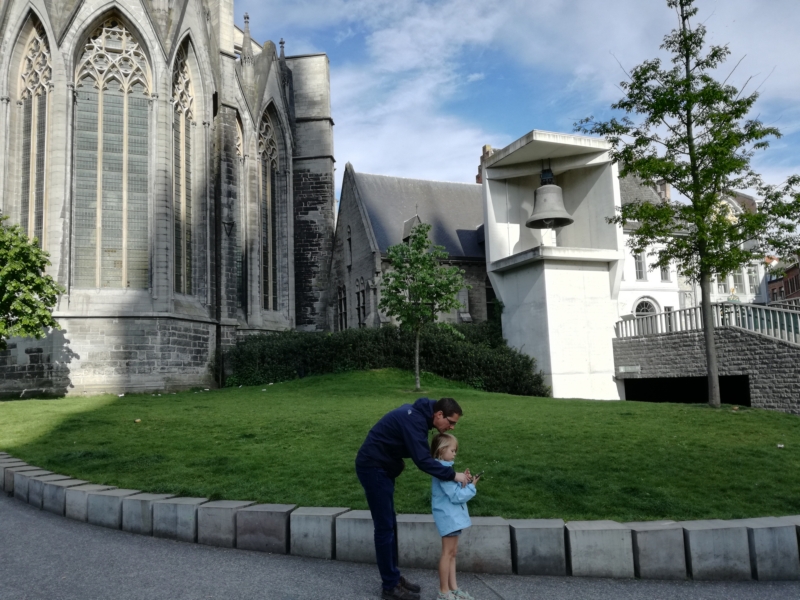 Good deed of the day: help a dragon!
Have you ever helped out a dragon? We have!
Today we helped out a very cute, little, red dragon find his glasses. His name is Fosfor, and somehow he lost them. If you download the (free!) Ojoo app on your smartphone, and then install the (free) game 'Where are Fosfor the Dragon's glasses' ('Draakje Fosfor' in Dutch), you can help him out as well. And discover the beautiful city centre of Gent in the mean time 😉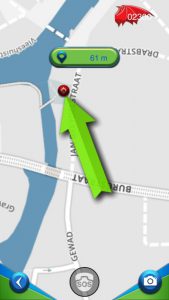 You start the game at Veerleplein, near the tourist information centre. The game takes you on a walk of about 1,5h around the city and ends at Veerleplein as well. Your child has to navigate through the city to find points of interest, where you get a bit of information about the building or landmark. After that, there's a little exercise (a little quiz, puzzle, …) to be solved. The green arrow in the map shows the direction of the next waypoint and you hear some music when you've arrived. On the way you are encouraged to visit some of the main highlights of the city, which we skipped because we've already done all of them 😉
As you can see on the pictures above, the game is great fun for children. Febe absolutely loved it! They sometimes have to do crazy assignments, like imitate devils on the facade of a building or take a selfie with the towers of Gent. The app is designed for kids aged 5 – 12. We find it ideal for kids aged 6 – 10. A bit older, depends on what kind of child you have I suppose. It still might be great for some, but maybe a bit to 'young' for others. As adults we are big fans of the game as well: it shows you around all the highlights of the city in a fun way & we even found out a few facts about our city that we didn't know yet, like where the only wooden house of the city stands and how old it is (over 500 years…!) or where one of the only remaining water wells in the city stands.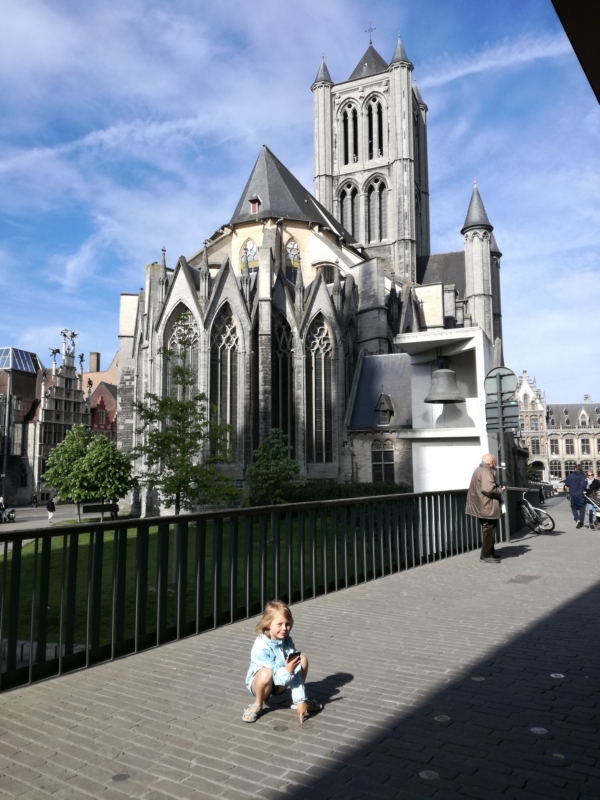 The Ojoo app is available in both English and Dutch, and downloadable on both Android and IOS. If you download the game on a WIFI connection, you don't need to use any data while playing the game. You do need a location connection, to navigate through the city. Have fun!