When I was 14, I went to Bath for a language course. I remember the city to be pretty… and since we headed out to Wales last fall, I thought I'd revisit it. Because, after all, the things that mostly caught my eye back then were the pretty English teacher and Dr. Martens boots in all sorts of colours 😉
As a family, we were pretty amazed by what a day in Bath could give us. Here's why this city deserves your attention: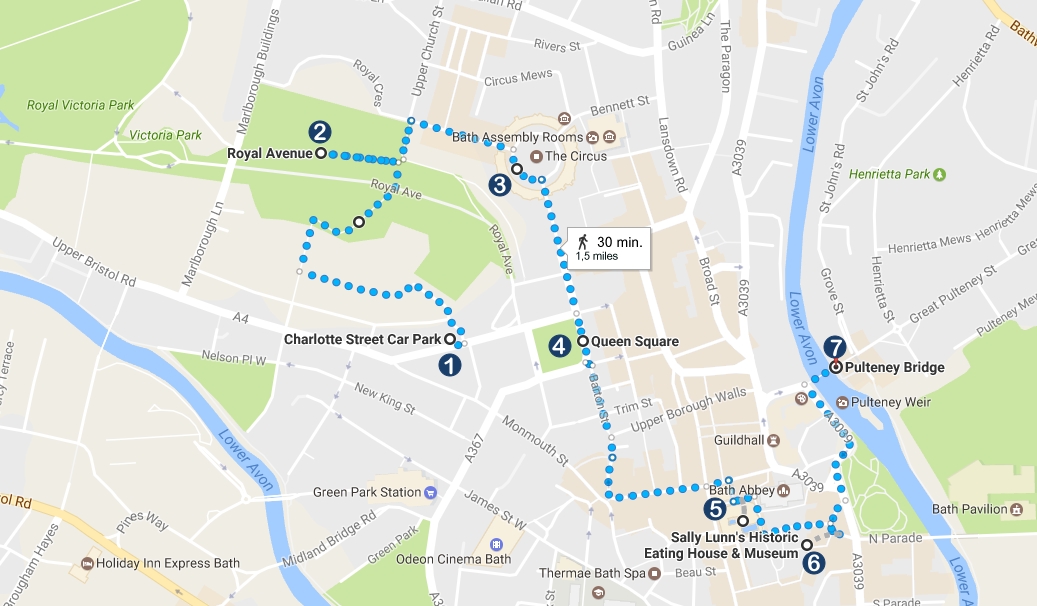 1. Charlotte Street Car Park

Bath is a compact city, as you can see on the map above. Most of the highlights are within walking distance. When you come by car, it's best to leave your vehicle at Charlotte Street Car Park. This outdoor parking lies central in the city and offers long term parking for a reasonable price.
When you visit Bath with smaller kids, keep in mind that it's a hilly city. They have an excellent hop-on /  hop-off busline though, more about that later!
2. Royal Crescent and Royal Victoria Park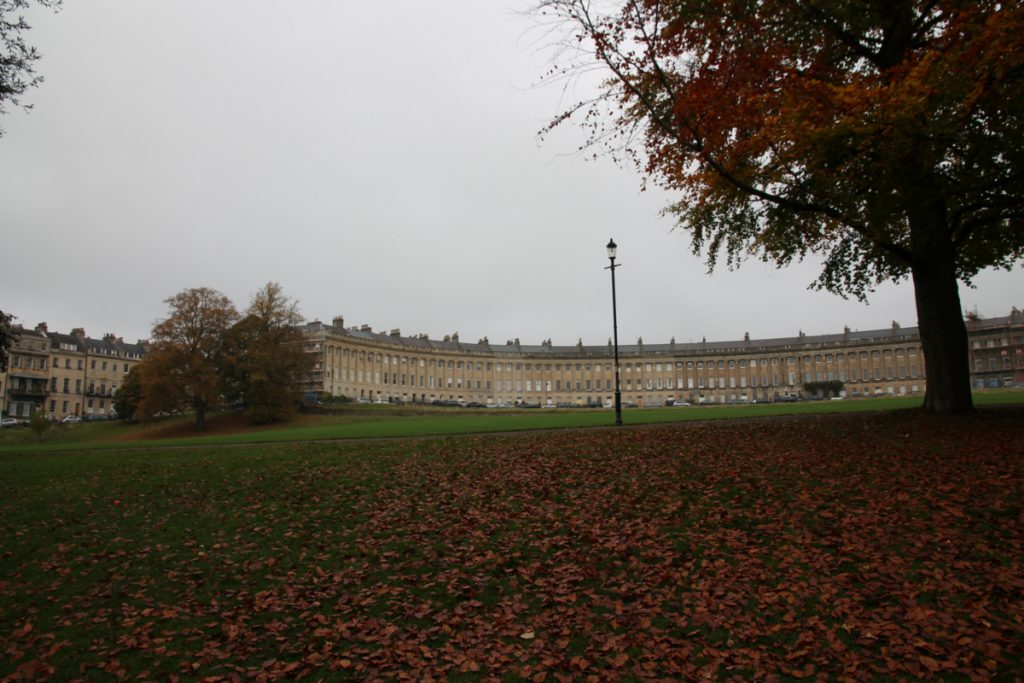 Only a few minutes away from the car park, you'll find a first highlight. The Royal Crescent is one of the oldest crescents in England. The facades of these houses are all the same, but seen from the back you'll notice that all houses are different. Each owner could have his own preferred building.
The Royal Victoria Park stretches out in front of the Royal Crescent and is home to dozens of cute grey squirrels. Febe's personal highlight of the city!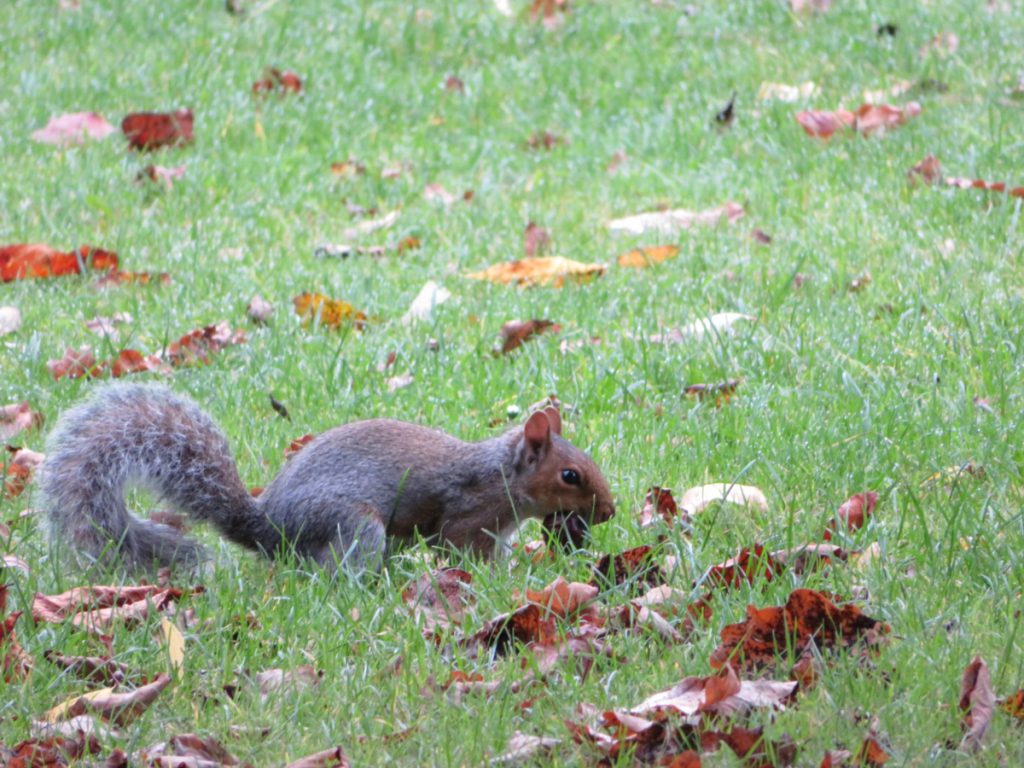 3. The Circus
Another stunning piece of city architecture, the Circus stretches out only a street away from the Royal Crescent. Being built in the 18th century, these lovely townhouses have elements of Greek architecture embedded in their facades. The details are simply stunning.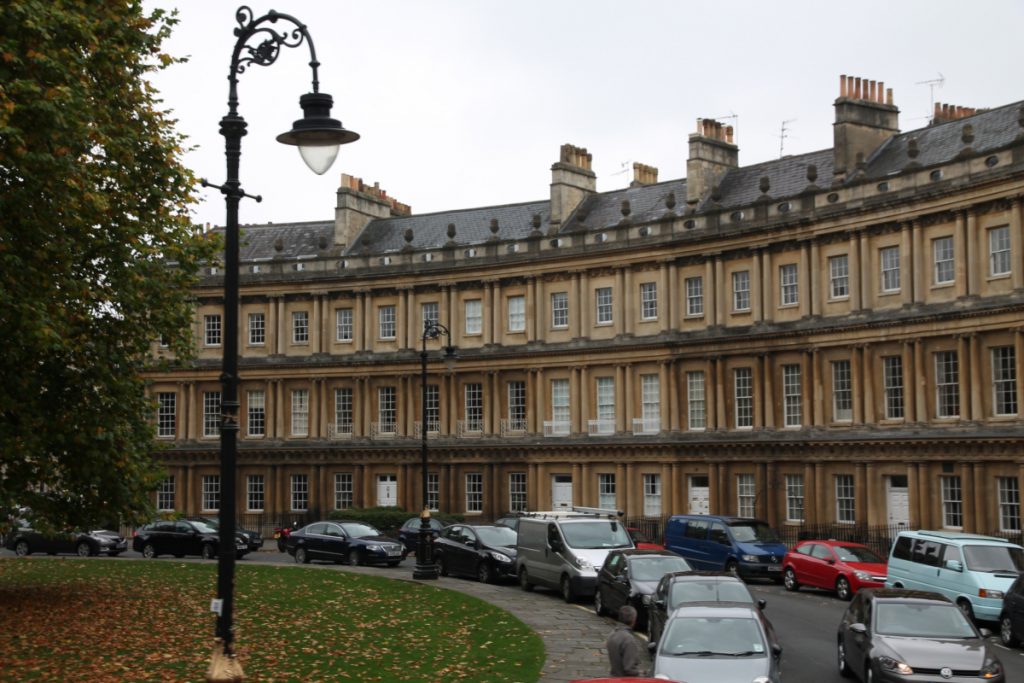 4. Queen Square
Another street down, you'll see another square with beautiful Georgian houses: Queen Square. All this seems to be the work of John Wood (the elder), who wanted to reinstate the city of Bath into the glorious city it used to be. He developed an architectural style typical for the city, a style that was later copied by other architects. This creates a feeling of harmony throughout the city.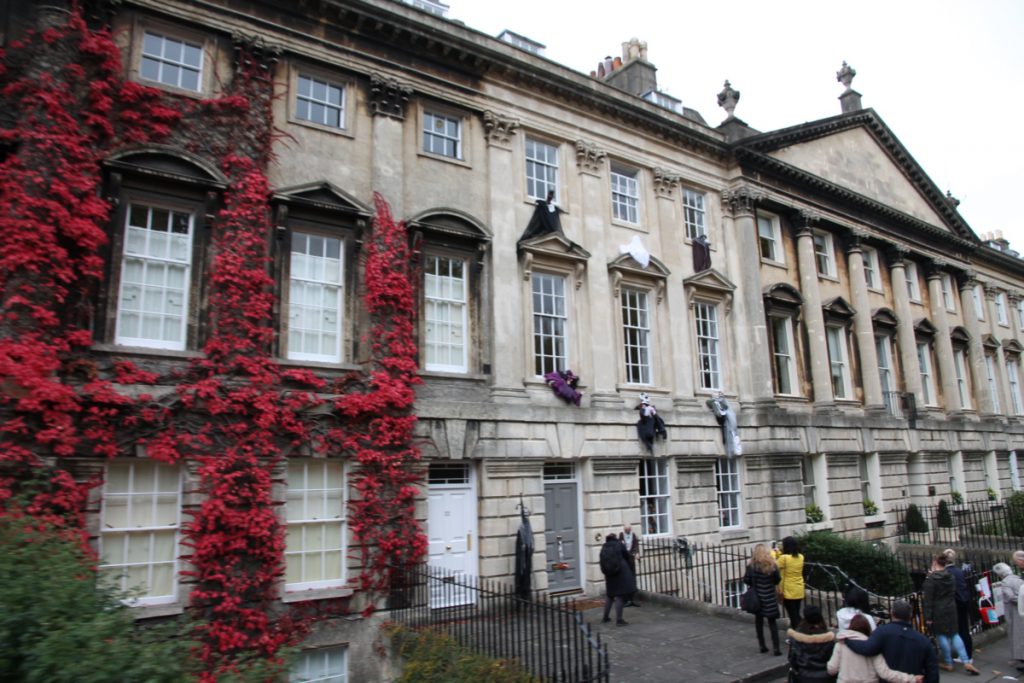 5. Bath Abbey and the Roman Baths
We've now reached thé heart of the city: the Bath Abbey and the Roman Baths.
Bath Abbey is the last medieval church built in England. There has been a church on this spot since 757 AD. It is a stunning building, both from the outside as from the inside. Entrance to the church is free, but you can leave a donation to help preserve this building.
The square in front of the Abbey and Baths is a lively square, on which there are often performances. You'll also find the Tourist Information Centre there.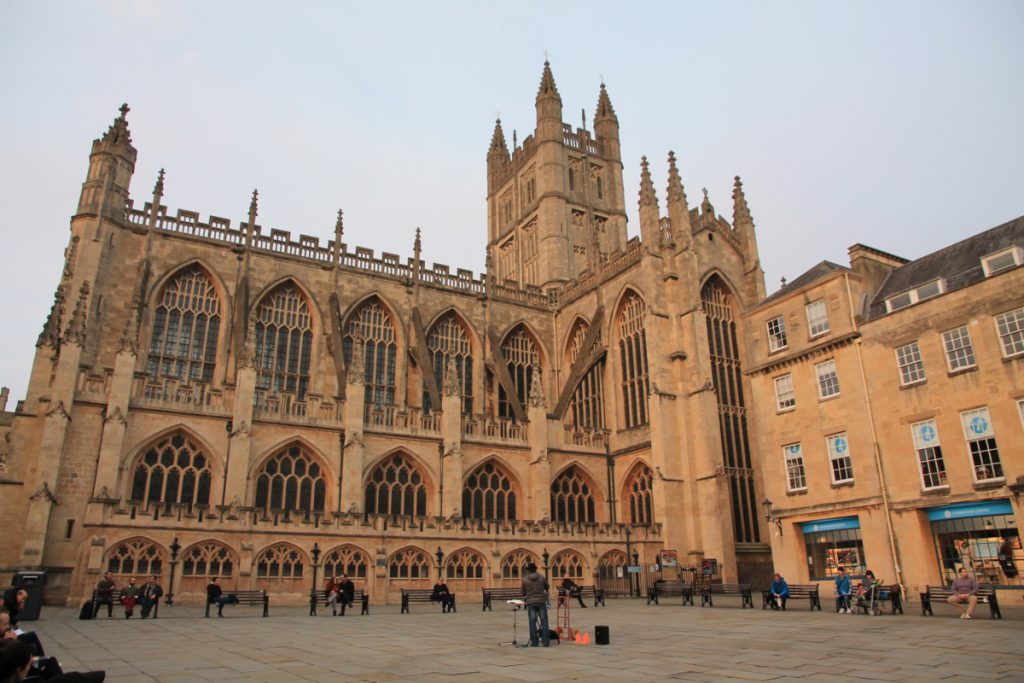 The absolute highlight of your visit to Bath are the Roman Baths. Built around Britain's only hot spring, this location is absolutely stunning. During Roman times the site had a temple and a bathing complex, the latter being the part that you can still visit. Along with the magnificent remains of the bathhouse, there is an interactive museum where you can learn more about the site in Roman times and Roman life in general.
An added bonus for families with children are the free audioguides, and like any English museum, the activities for kids they offer for free. Febe was offered a quest through the museum and became a Roman citizen after completing it. She was very proud indeed!
All info on your visit can be found on the official website.  We'll let you enjoy some pictures of our visit!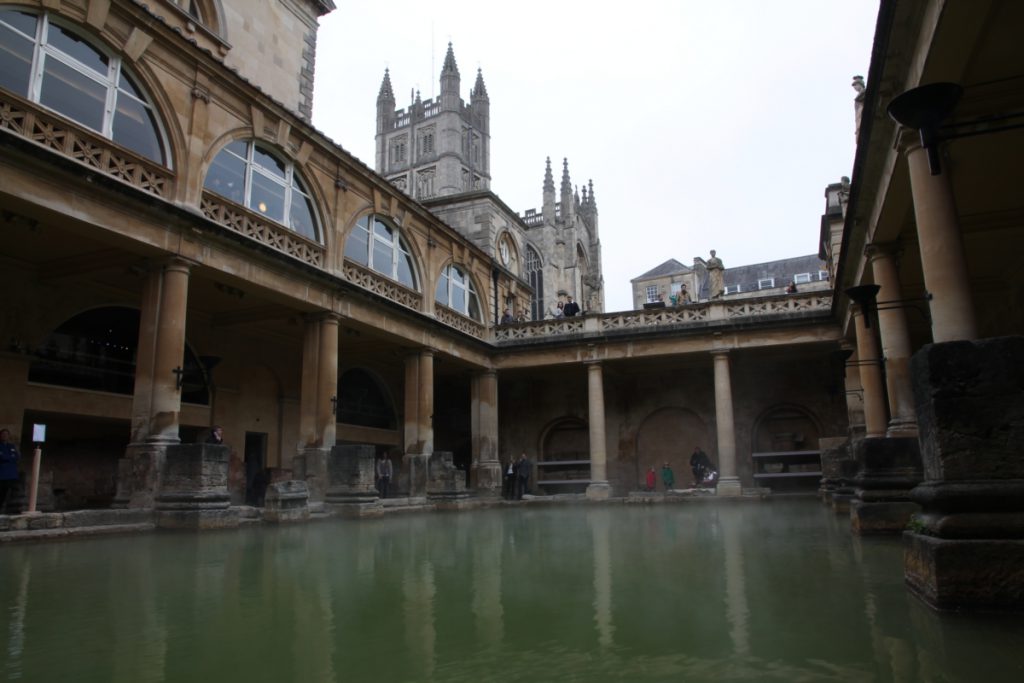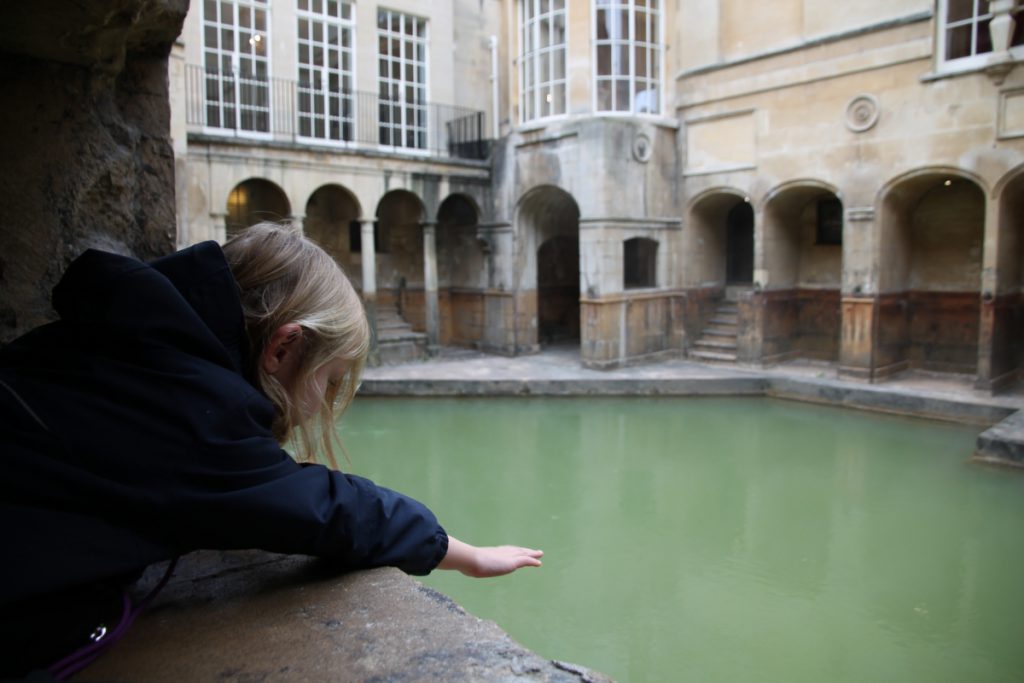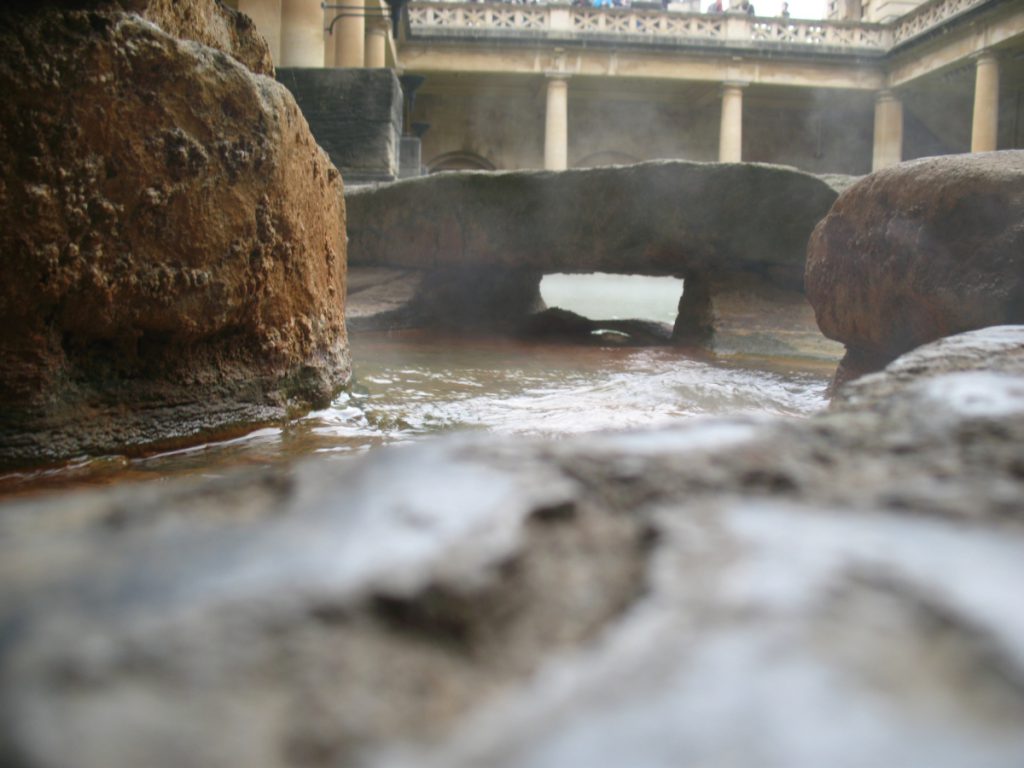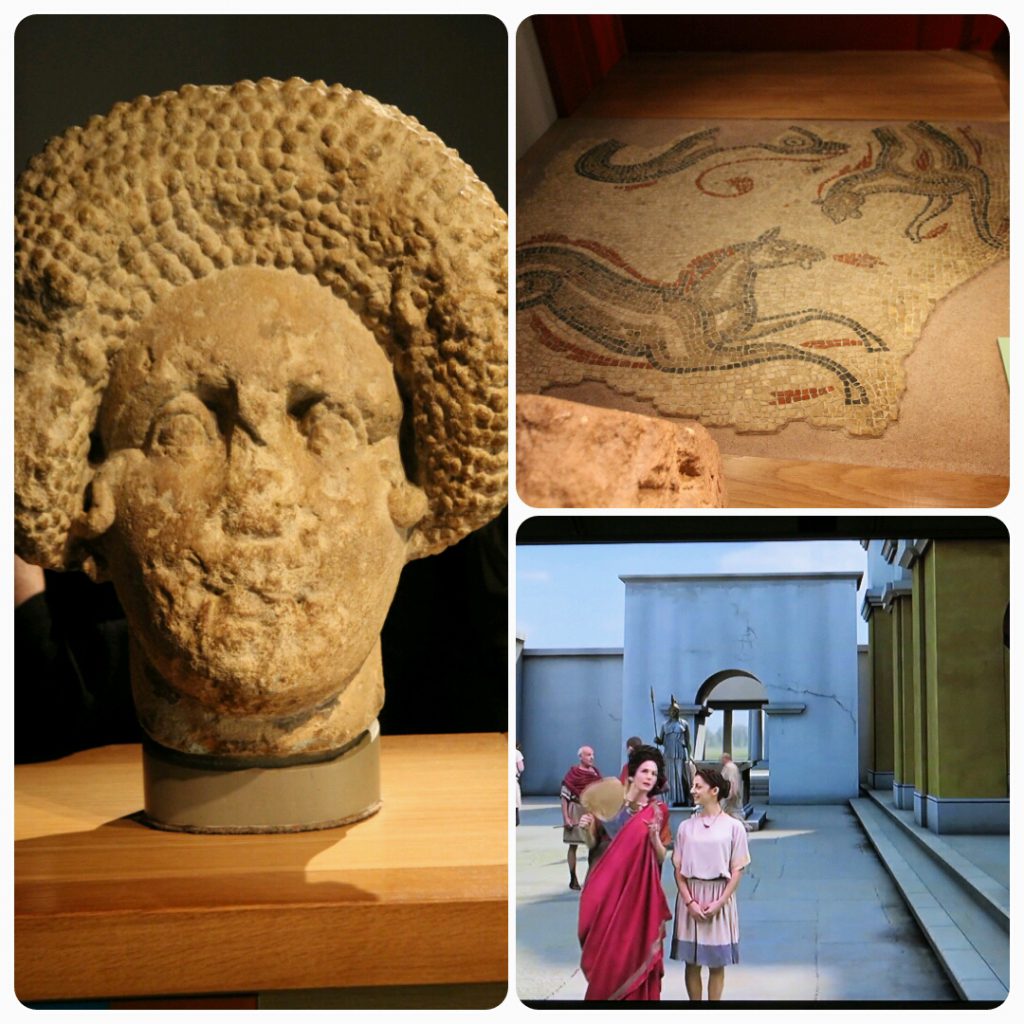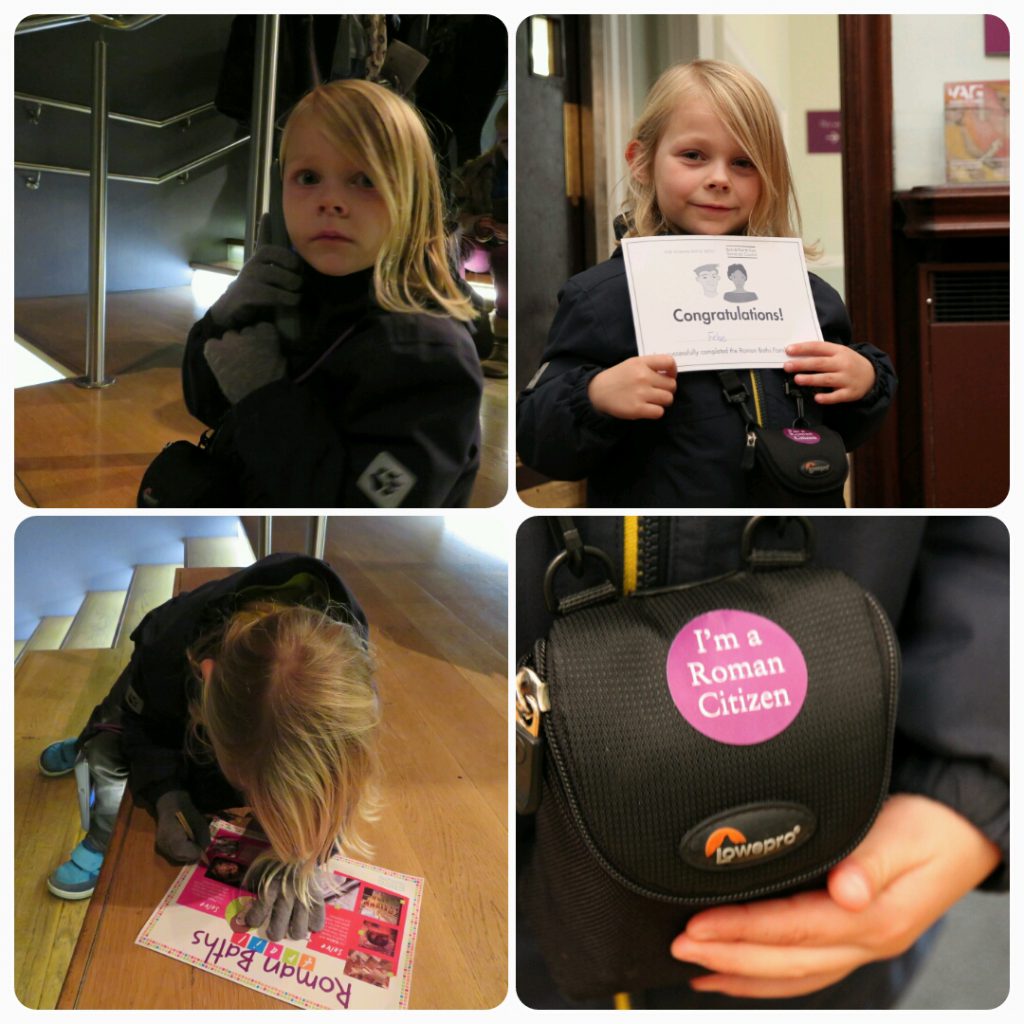 6. Sally Lunn's

When researching the local food of Bath, one name always seemed to pop up: Sally Lunn's buns. In one of the oldest houses of Bath you find this original eatery. The buns come both in sweet and savoury editions. Since we don't have a real sweet tooth, we both went for the Welsh Rarebit (one normal, one special). Truth be told, before we went in, we were a bit skeptical about these buns. It seemed as just another version of a sandwich, right? But we were wrong: these buns are a real treat! We loved every bite of it and cannot stress upon this more: if you are in Bath, you must try one of these. You won't regret it.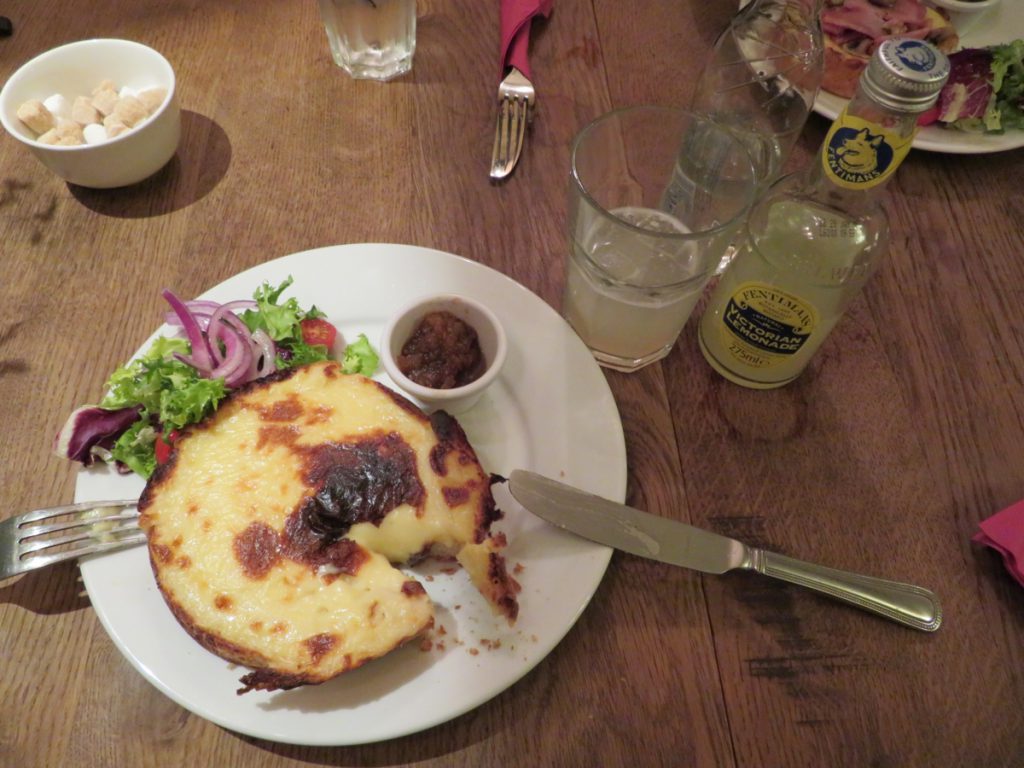 7. Pulteney Bridge
This cute covered bridge over the river Avon is one of the architectural highlights in Bath. Completed in 1774, Pulteney bridge has stores on both sides. Only four bridges in the world have this. Easy to see why this is one of the most photographed spots in Bath.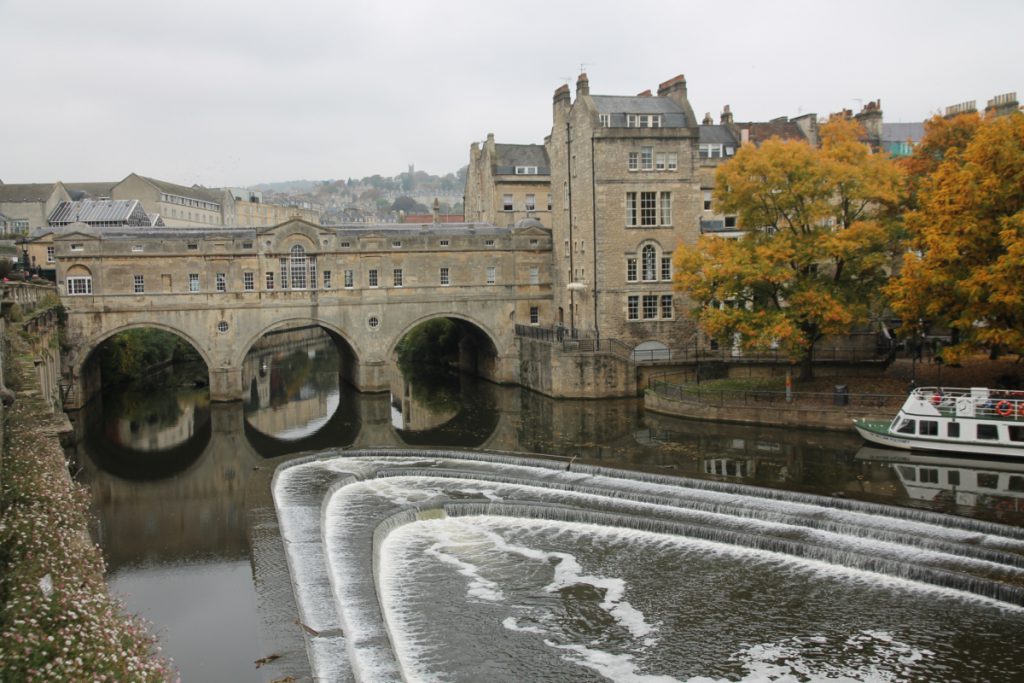 As a family, there are a few more tips we would like to share with you. As I mentioned above, Bath is a hilly city. This can make it more difficult to walk around if you have loaded strollers with you, or young toddlers that don't like to walk far. Even our 6 year old wanted to rest a bit after walking around town. Bath has an excellent hop on / hop off busline. They have two lines, the City Tour and the Skyline Tour. The City Tour takes you past all the highlights, while you can learn more about the city from your audioguide or live guide. Febe loved to sit on top of the bus and we enjoyed the views and the explanations. The Skyline Tour takes in some attractions outside the city centre, like the American Museum and Prior Park Landscape Garden.
Good to know: your hop on / hop off ticket also gets you a discount to a number of attractions in the city, including 10% off at the Roman Baths. All information on their website.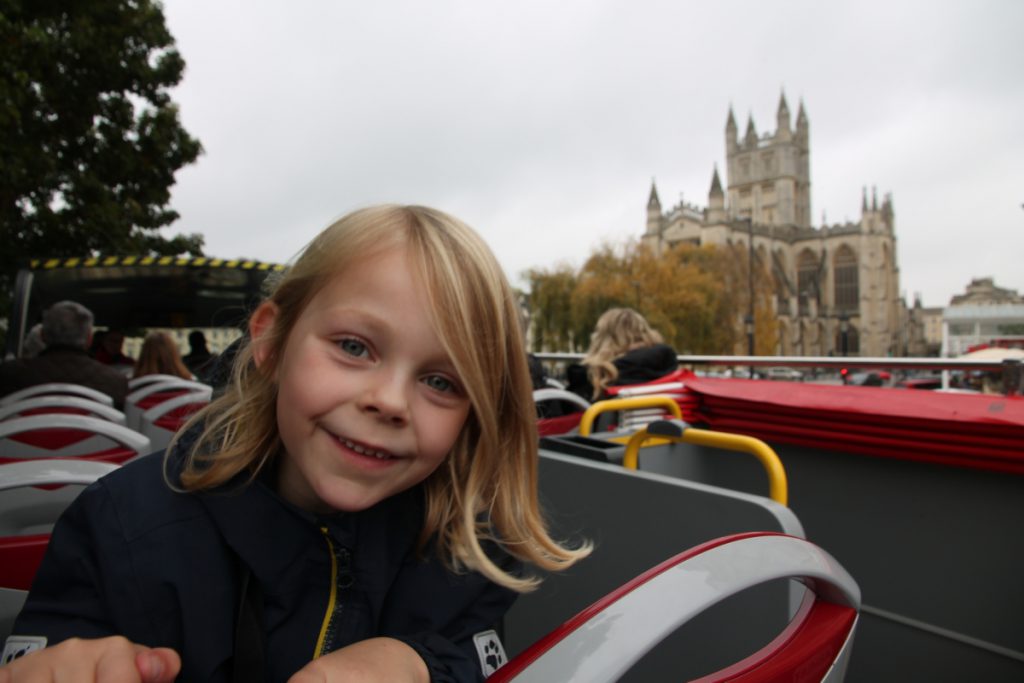 There is a massive playground, not too far away from Charlotte Street Car Park. It's part of Royal Victoria Park, but a little further away from the Royal Crescent. We actually discovered it since the bus passes there (stop 13). Febe was thrilled with the added playtime in between the visits!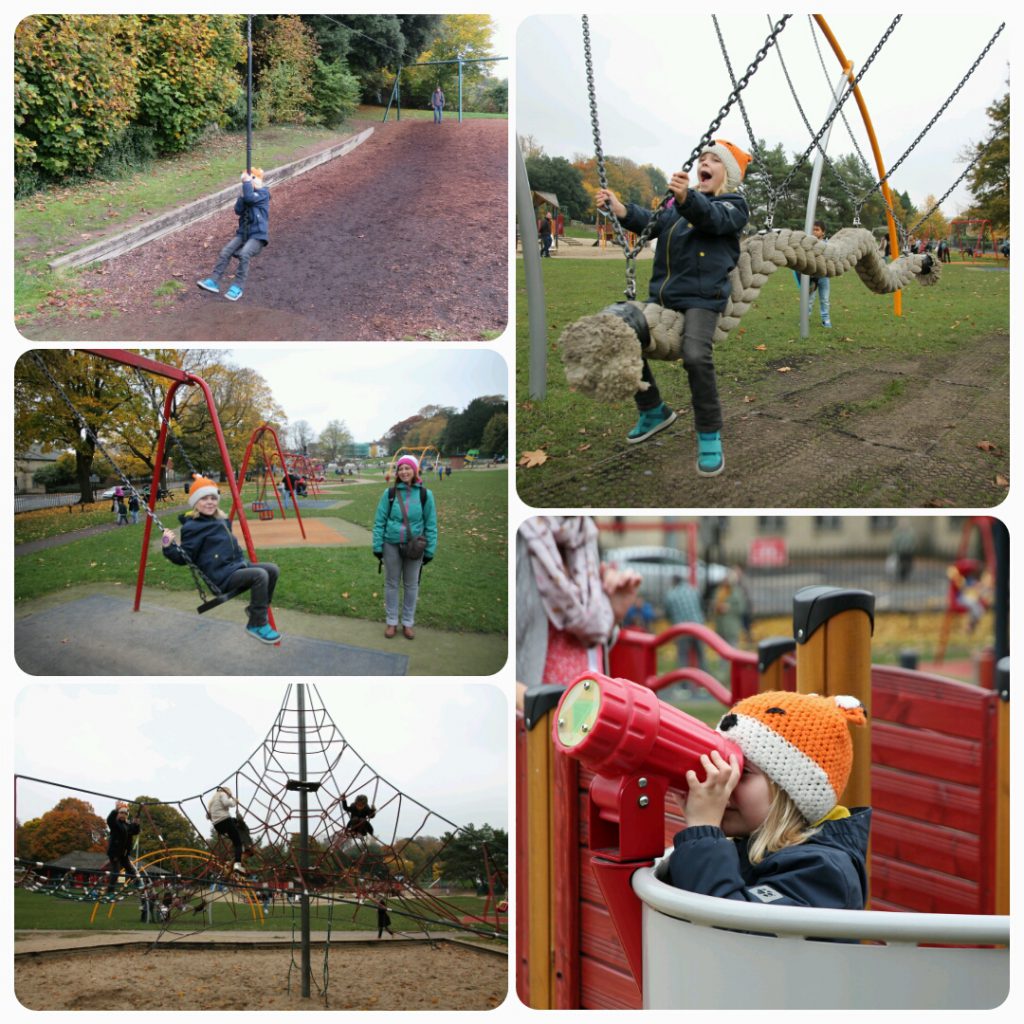 The American Museum lies a bit out of town, but often has great activities for children. The museum itself has a focus on American history. The weekend we were visiting, they were celebrating the Mexican Day of the Dead (it was near Halloween), with a live mariachi band and mask making. There was also a temporary exhibit called An American Toy Story, about all different kinds of toys created by blockbuster (Disney) movies. We had great fun there!
---
City of Bath (nr. 428)
The city of Bath was founded in the 1st Century by the Roman Empire as a thermal spa. During the Middle Ages the city thrived as an important centre of wool industry. Later, in Georgian times, it developed into the elegant city that you can visit today. Its Roman remains are amongst the most important ones remaining North of the Alps. Together with the stunning Georgian buildings, Bath is considered to be one of the most beautiful cities in Europe.

---
Our day in Bath was the result of the collaboration with Visit Bath. All opinions are ofcourse our own!
Are you looking for more travel inspiration on England? Be sure to check out this great guide of 100 things to do in England! Bath is listed, quite deservingly, number 7 there!
---