After the first excursions, we felt like it was time to do some serious exercise. We decided to hike La Soufrière, the active volcano on Guadeloupe.
The starting point of the hikes is above the village of Saint-Claude and the views while driving up there where already quite spectacular. We had the luck of traveling on the island while the fire trees where blooming: quite the feast for the eyes!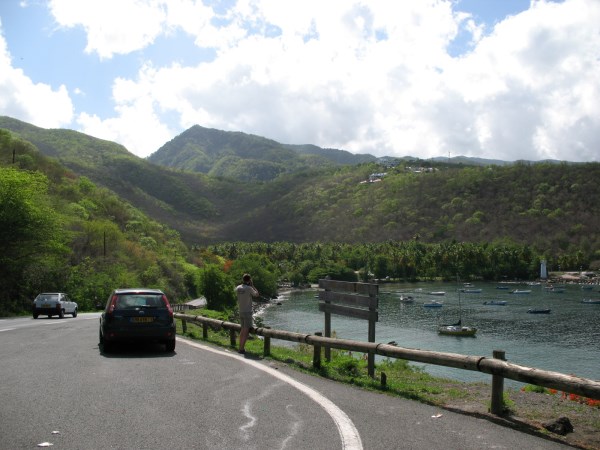 Starting our hike at 950m we continued untill the top, at 1467m in altitude. The steepness and difficulty of the path at some points and the hot, humid weather made it an uneasy walk though. Quite different from hiking in the Alps for instance.
The current crater of the volcano is called 'La Vieille Dame' – the Old Lady. It was created somewhere in the late Middle Ages out of a relatively young volcanic crater (120 000 years old). The last eruption of La Soufrière was only in 1976. It was a really violent one, which lasted for over 8 months. Each time the volcano errupts, earthquakes occur as well, often causing landslides.
Because it is an active volcano, currently in what's called a sleeping state, visitors get warned in advance. During your hike you might come accross acid steam erruptions, instable terrains or hot water projections. You might experience some irritation of the eyes, skin and breath, or in a worse case, burn wounds. Lucky for us, we didn't experience any problems other than shortness of breath due to the climbing on our hike. We followed the marked Chemin des Dames hike, which takes you to the summit in about two hours of climbing (the hike is about 6 km in total).
Starting at the hot sulfer baths "Les bains jaunes', you climb up through different zones of vegetation: denser rainforest in the beginning, later on the vegetation gets scarser and some zones have clearly been sulferised (yellow colour due to the volcanic activity). All along the way, the hike offers stunning views on the island and the coastline.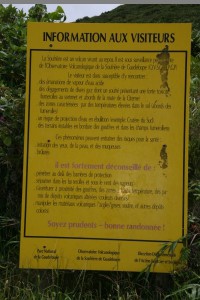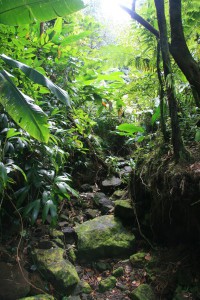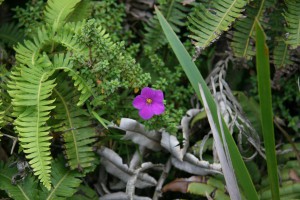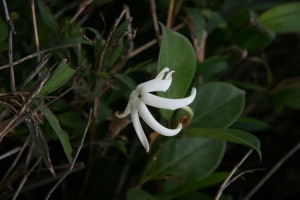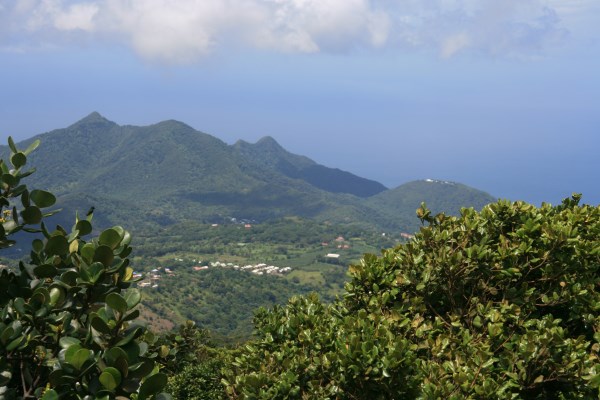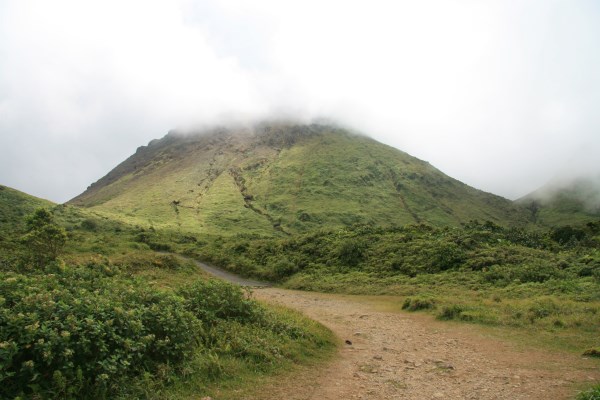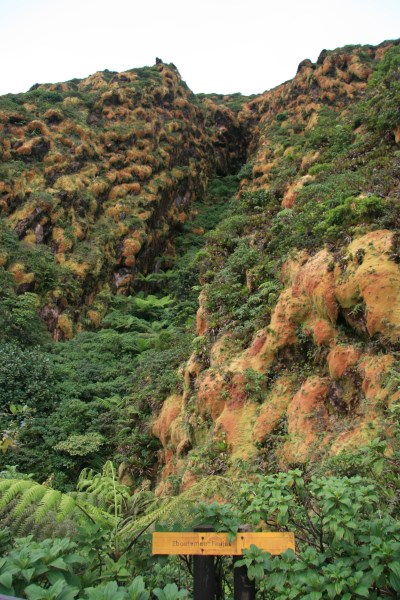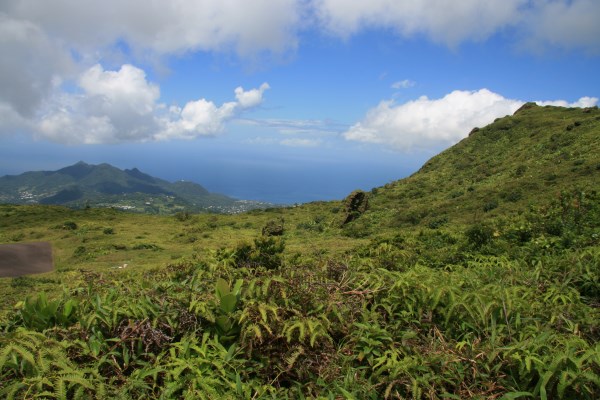 While we had clear weather all the way up, the summit was covered in a thick pack of clouds, as is often the case. It didn't stop it from being quite spectacular. Standing just besides an active volcanic crater is quite the experience. Steam was coming out of it constanly and we couldn't help feeling very small indeed.