Near the volcan La Soufrière the river Carbet flows to the ocean through a series of waterfalls, called "chutes" in French. We decided to head to that area again to visit them.
We left Deshaies around lunchtime and drove to the right part of Basse-Terre, since the waterfalls can only be reached from that side. We made a quick stop at a massive beach, where the water just looked to lovely to just pass by and drove further south afterwards.
A litlle warning here is in place. At this beach there was a sign saying swimming was prohibited. We thought that it was because it's a beach without a lifeguard, so we decided to head in anyway. Even if you are a good swimmer, which we consider ourselves to be, don't… There's a reason for these kind of signs. The currents there where really, really strong and we only allowed ourselves in for a little dip and made sure we could always still stand up. Even then: we would never do it again. Too risky!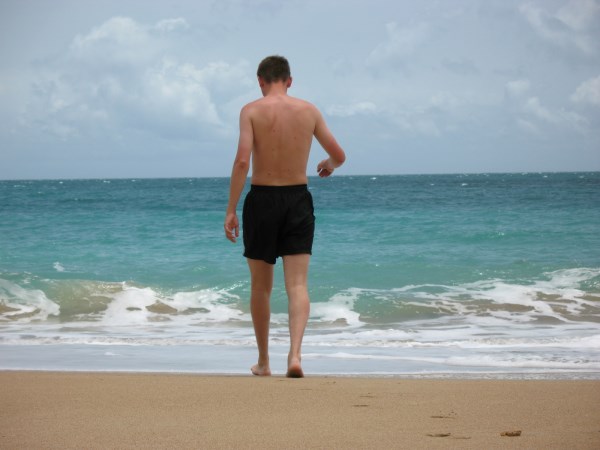 When we arrived at the parking lot, we were greeted by a few mongoose. These small predators usually feed on worms, lizards, crabs and insects, but are more famous for hunting and killing snakes. We thought they were really cute!
After the necessary aws and oohs we set of to see what we really came for. We started off with the second waterfall (deuxième chute du Carbet), because this one is the easiest to reach. It takes an easy 30 minutes walk on a wooden boardwalk to get to a really good viewpoint of the waterfall. The only thing that you need to be carefull for is falling on the wooden surface, which proved to be very slippery at some points, due to the dense mist hanging over the area.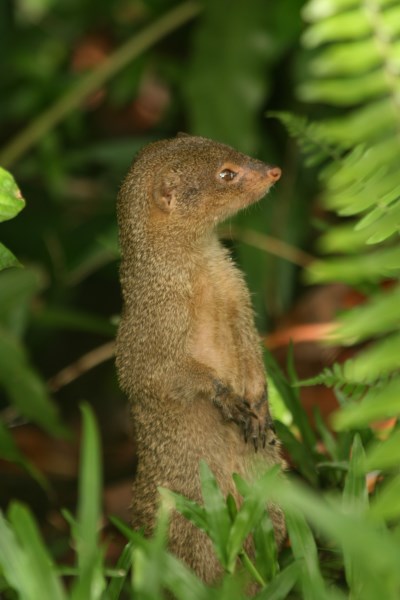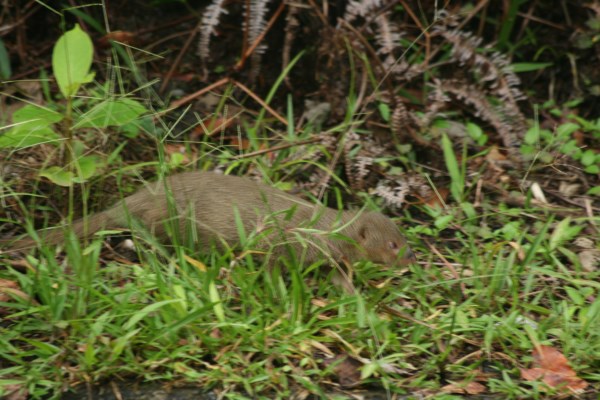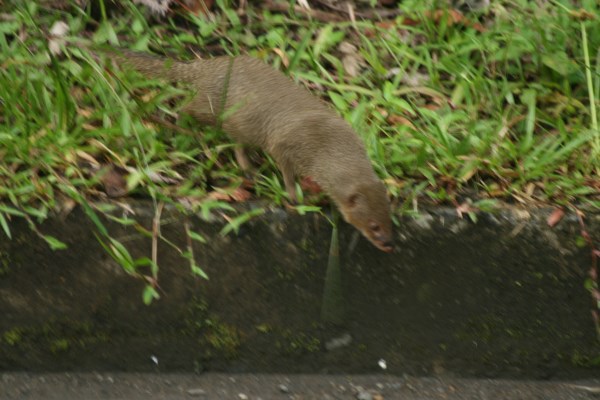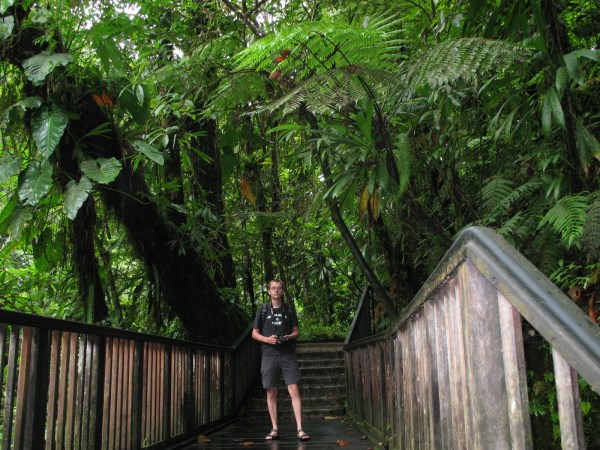 Our first view of the waterfall was one where the top was actually covered in clouds. This one drops 110m. The first one is higher and falls down 125m. Unlucky for us, we were unable to reach it. A storm had damaged the bridge over the river badly and we couldn't access the hiking path to the first waterfall. The third is a lot smaller and makes a 20m drop. We decided not to head over to that one, since we had seen two smaller waterfalls earlier that week.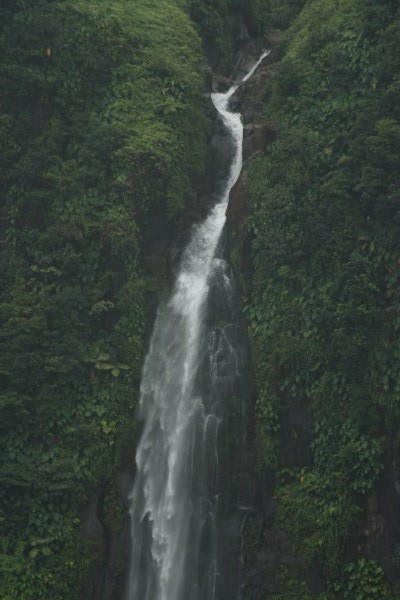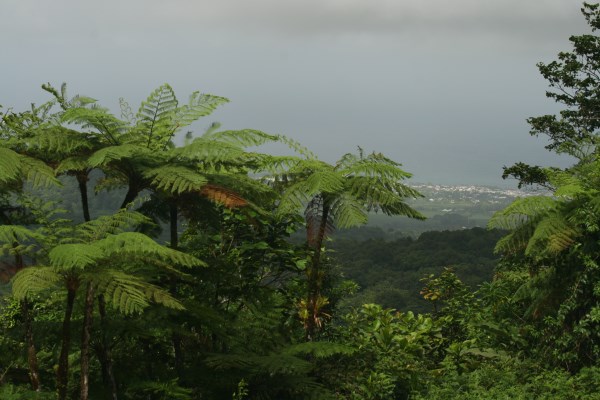 Even if we were only able to see one of the waterfalls, it was still a great afternoon out. It was our last encounter with the rich tropical rainforest on the island. In the next few blogposts you'll discover the marine riches and lush beaches of Guadeloupe, and you'll see that there's a also a rough side to the flat part of Grande Terre.