View from our room.
It was time for us to switch to the second part of the island. We had spent a week in the mountaineous Basse Terre and were going to spend 5 days in La Toubana, located in Saint Anne on Grande Terre. Grande Terre is the flat part of the island and the inland is mainly occupied by sugar cane fields.
We discovered that the southern part (apart from the Eastern point of Pointe des Chateaux) consists of a series of tropical beaches. You know, the ones you always see in brochures: white sand, palm trees and various shades of blue in the water. We were overlooking one of those magnificent beaches from our hotel room – yes: that's the view on the right!
Staying in La Toubana was a majestic experience, a splash of luxury that our budget probably won't allow that soon anymore. If you can afford a stay: do so. The hotel is located on a hill just outside of Saint Anne and if you're not convinced by the rooms, the views or the infinity pool – the cuisine they serve there is reason enough to book. Five stars!
Another plus for us was the iguanas that lounged on the rocks beneath the infinity pool. We are wildlife lovers and spent a lot of time observing those! Leftover fruits and veggies from the kitchen were thrown for them, ensuring they also had a luxurious stay at the hotel.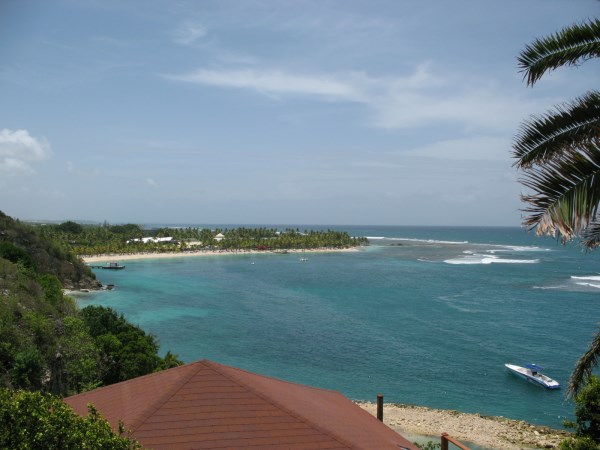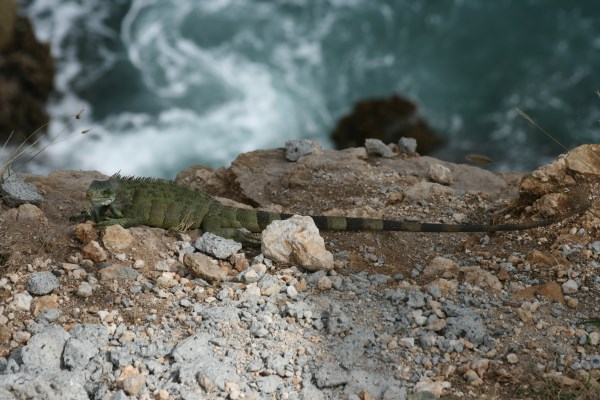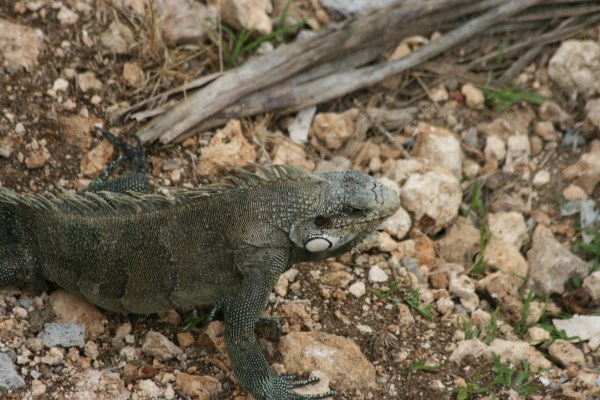 When not relaxing in the hotel, we spent our time on one of the magnificent beaches and went snorkling from there. Especially from the beach of St. François, the snorkling is really good. We'll let you be the judge of it 😉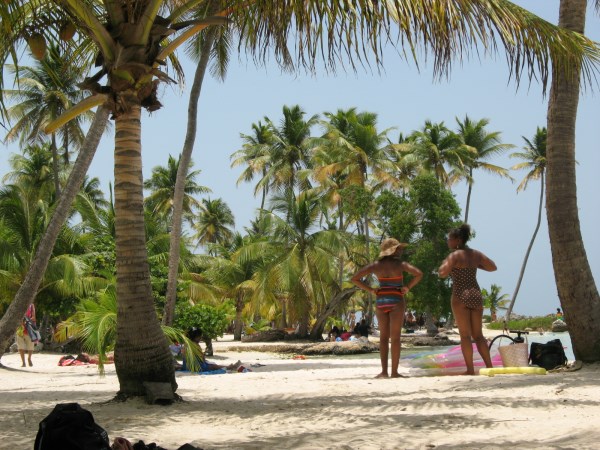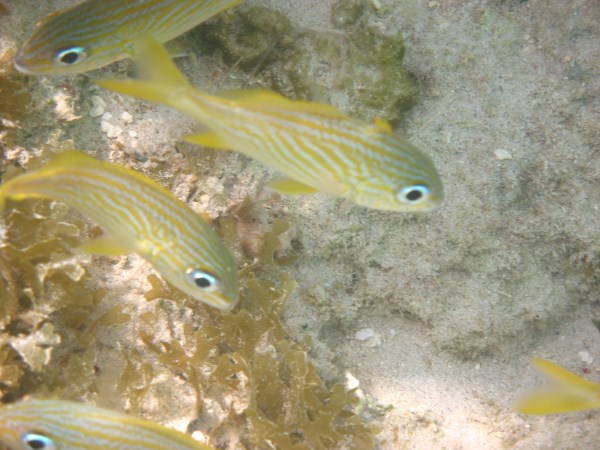 If snorkling is not your thing, or you just want to find out which fish have just curiously wondered by your camera lens, we would like to recommend a visit to the aquarium in Gosier. It gives an excellent overview of the tropical fish swimming around Guadeloupe and other tropical regions, and you will recognise almost all fishes you've seen IRL 😉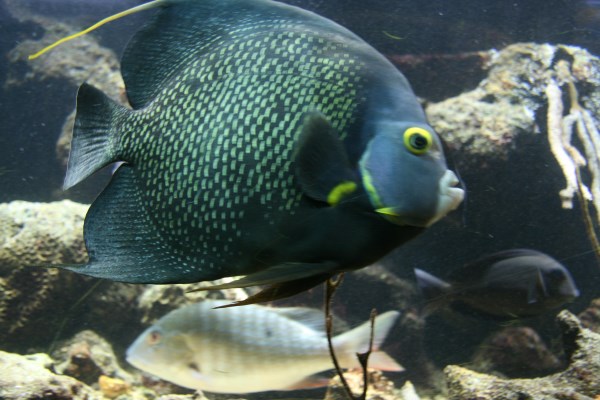 As you will see later on in our last blogpost, the northern shores of Grande Terre are a lot more rugged. They reminded me of Bretagne, back in Guadeloupes home country France. The most eastern tip of Grande Terre, Pointe des chateaux, is much like that. Translating as 'point of the castles', referring to the rocks that stand out in the sea, this point can only be reached after a small walk when you've parked your car (you need about half an hour, but it's an easy one). The wind is really strong as you face the Atlantic ocean and swimming is formly prohibited there. With all those rocks lounging beneath the surface, it's easy to understand why.
On a clear day you can see La Désirade, the islands of Petite-Terre and the cliffs of La Marie-Galante as well.