Färnebofjärden national park brings you to a unique landscape formed by the river Dalälven, which spreads across large areas, creating spots that look more like lakes than rivers. We decided to spend a couple of days there. If you decide the park is worth a visit, make sure you protect yourself from mosquitos. We had a very dry period when visiting and it was only in Färnebofjärden that we got some unwelcome mosquito visitors. In normal summers, the mosquitos there come by the masses. Park staff advised us to bring a hat with mosquito net attached, strong repellent and impregnated clothing. I can imagine we would've really needed those had the weather been normal.
We started our visit at the very informative naturum, where you can visit a great exhibition about the local fauna and flora. They also have a very usefull park map and information about the area. A small walk will lead you up to a stretch of rapids in the Dalälven river. Next to naturum you'll also find a small restaurant where you can enjoy a tasty (and not very expensive) lunch. After a good study of the local map, we decided to head out to the Skekarsbo area of the park. Färnebofjärden has several points of entrance, and allows for multiple day hikes as well. We decided to take it a bit more easy with our 8 year old 😉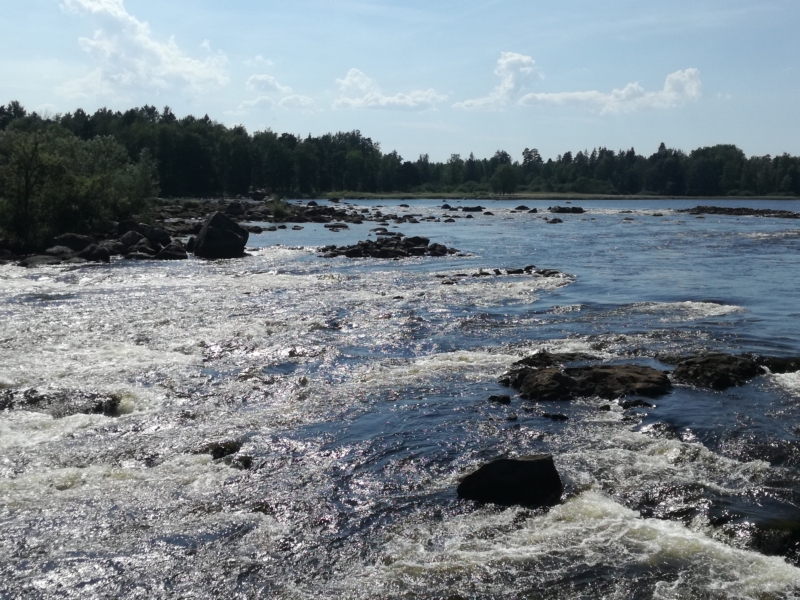 We parked at the Skekarsbo parking, and hiked to the shelter at Brattnaset, located about 1,5 km from the parking lot (we did a bit over an hour on this hike). There are several shelters located in the national park (first come, first serve) and designated areas where you can pitch up your tent. The shelters have a small table and a bench, and an outdoor barbecue area (which we could not use, because of the very dry summer of 2018, with a high wildfire risk).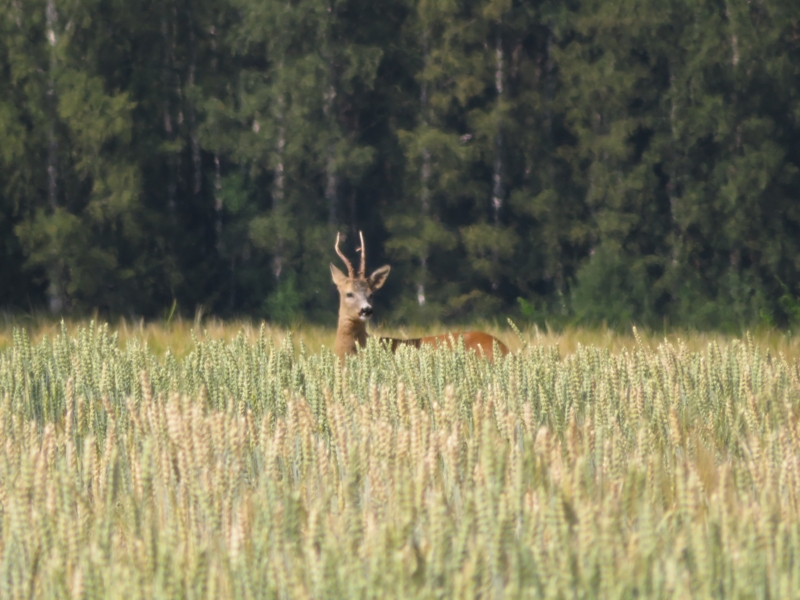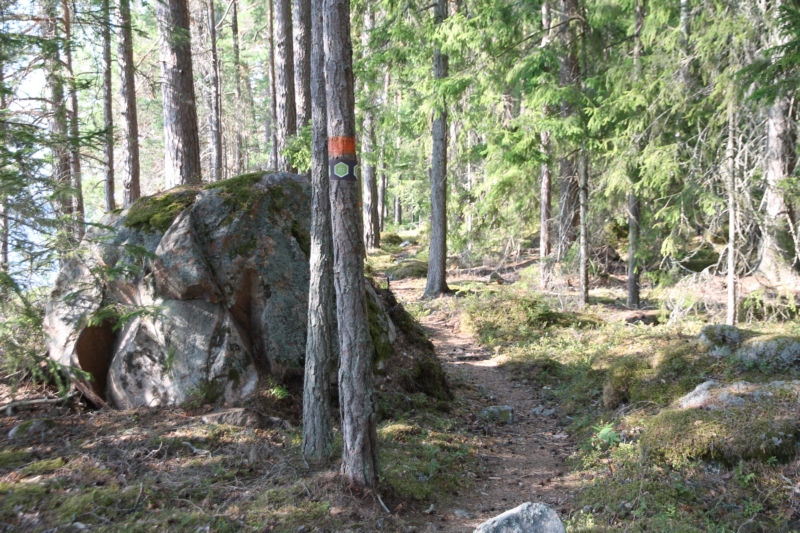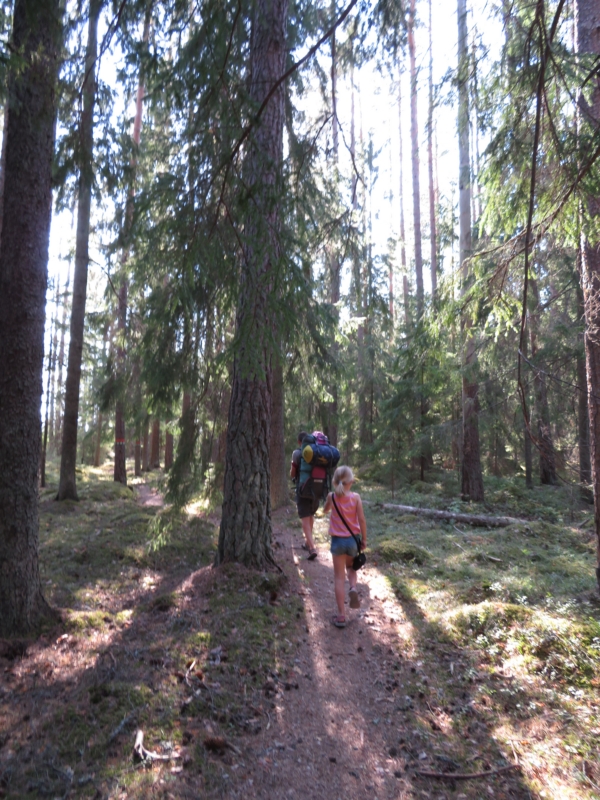 We pitched up our tent, had a lovely dinner with local cheese and jelly (Älgörtsgelé) made of Swedish Elk berries and went for a swim. We saw several ospreys and sea eagles while we camped out there and enjoyed the silence of nature. This is what makes a trip up north worth it for us: the nature is nothing like you can experience in the middle or south of Europe.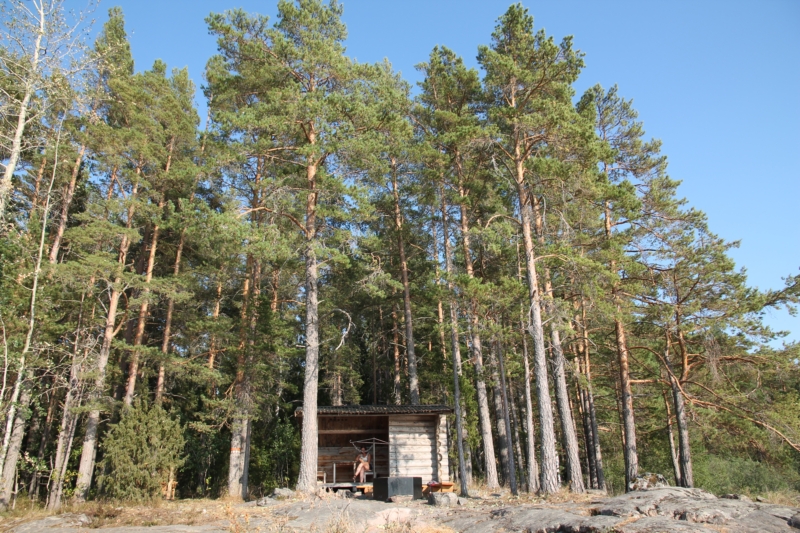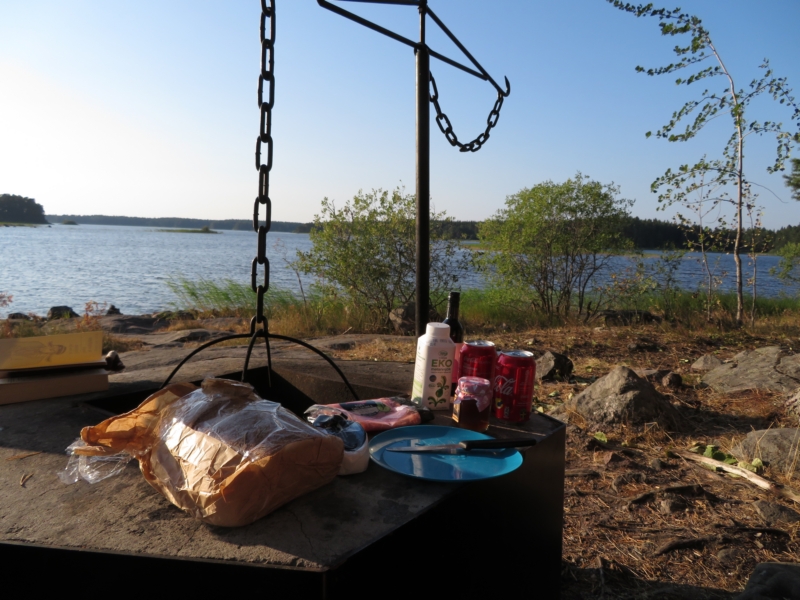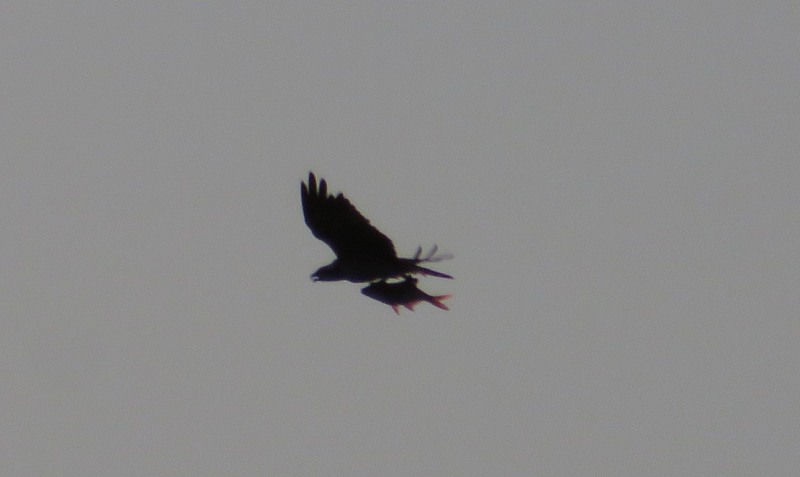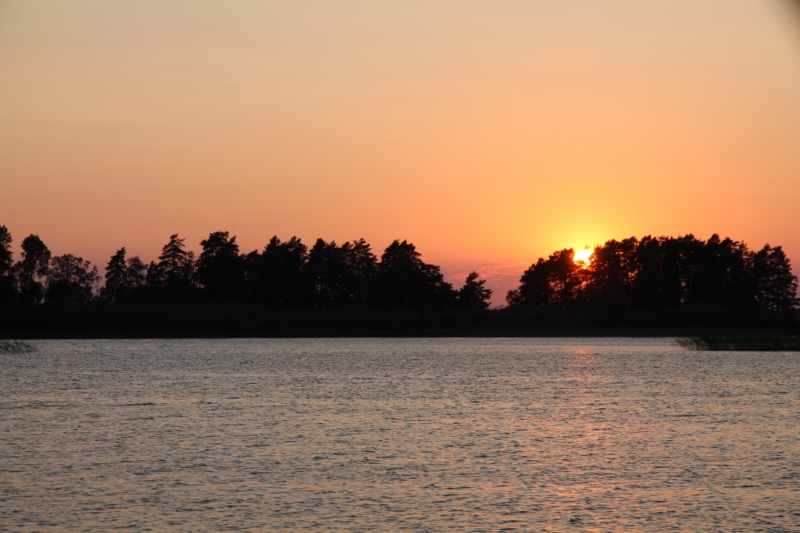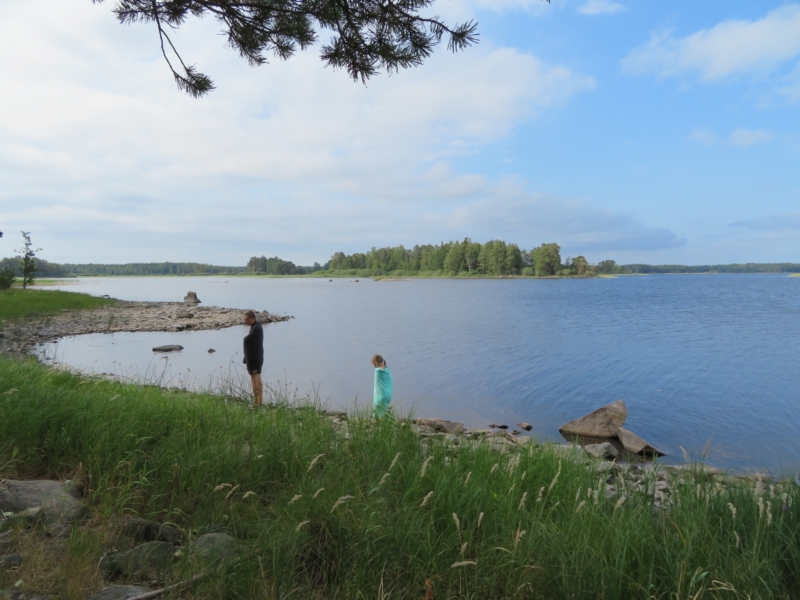 The next morning, after a refreshing wake up swim, we packed up camp and hiked back, to visit to the Skekarsbo lookout tower. This wooden tower is 20m high and allows you to look out over the tree tops and the river landscape.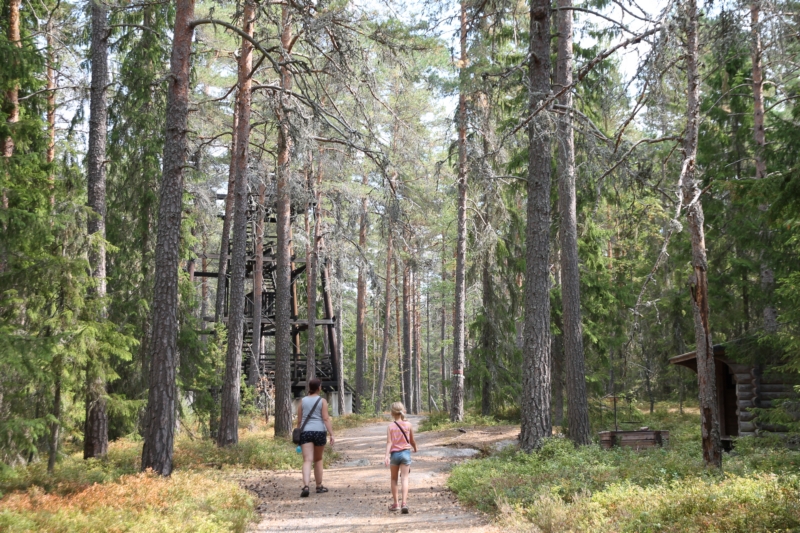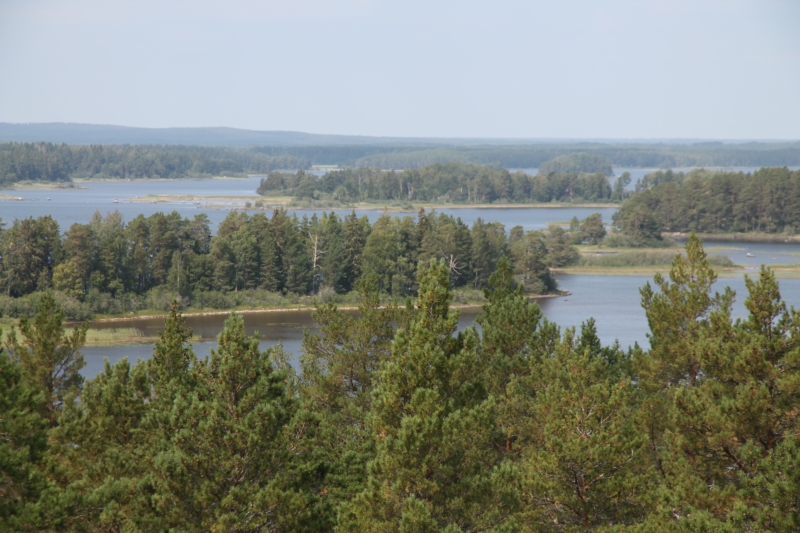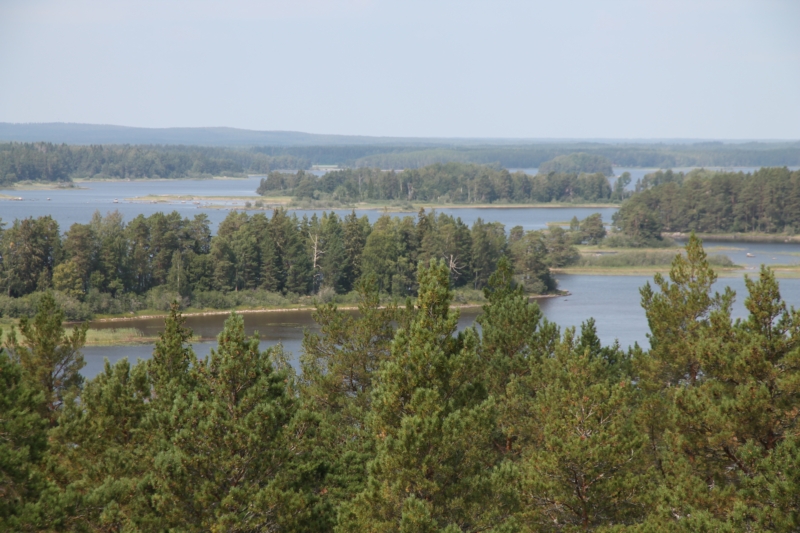 Our original plan was to spend an extra day and night in this beautiful park to canoe and wildcamp on one of the islands there. We changed plans, because it wasn't possible to rent a 3 persons canoe there, and the kayak options where very expensive. It would've also meant one parent had to kayak by him or herself, the other one with Febe – which didn't seem like the best option for us.
A quick internet search sent us off to Kloten (yes, for you Dutch speaking readers, this was actually the name of the lake and the village there), where we could rent a 3 persons canoe for 24 hours at a fair price. The village of Kloten lies a two hour drive west from Färnebofjärden, in an area known for its wildlife (wolf, moose, beaver). If you'd like to rent a canoe there, keep in mind that this is the only place in Sweden where we couldn't pay with a card. We had to drive about 50km to find a cash withdrawal that worked, so come prepared 😉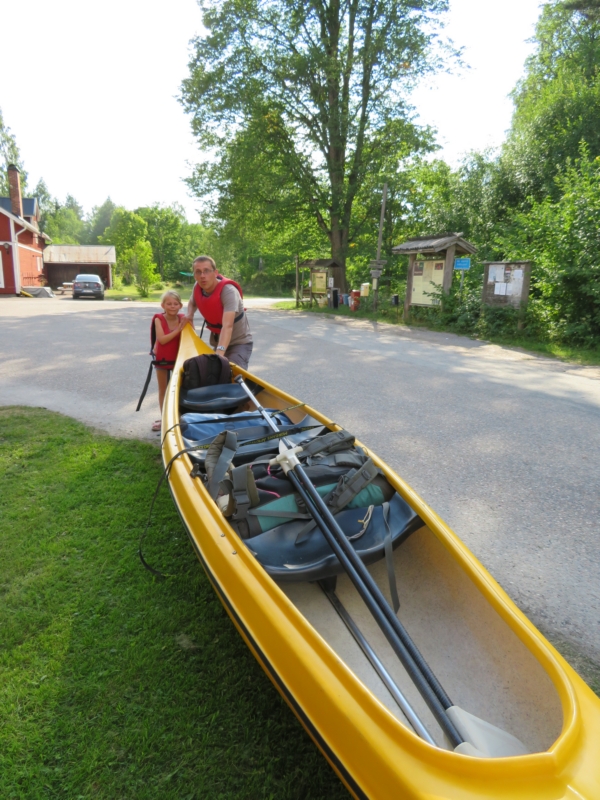 We paddled along the magnificent Stora Kloten (stora means lake) for about 3 hours, to reach the shelter at the tip of the lake. The lake is dotted with islands, on which the magnificent osprey were nesting. Their nests are gigantic and the birds a pleasure to watch. The osprey is a protected bird in Sweden. If you see him, you are not allowed to linger for a long time close to the nesting areas and you have to be quiet and respectfull. Seeing these birds from up close was one of the best wildlife experiences in our life. An adult osprey reaches about 60cm of height and has a wingspan of 1m80cm! Along the way we also saw several beaver dams, but no beavers present.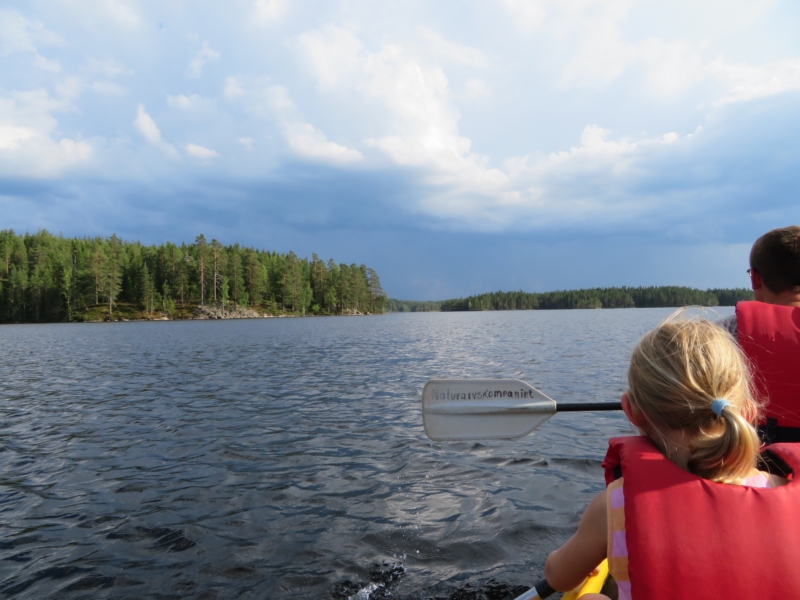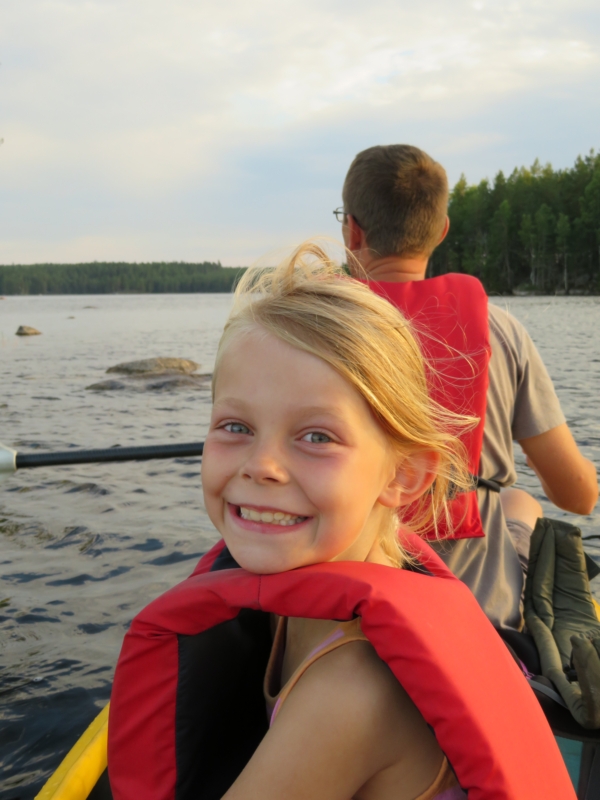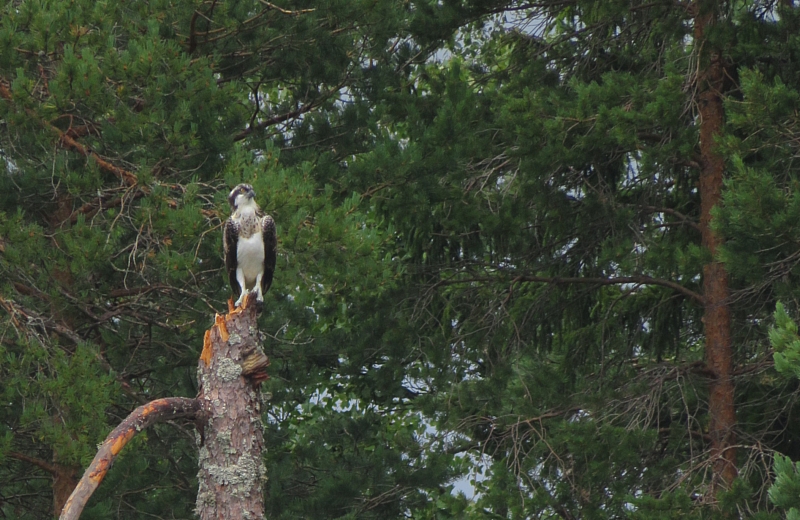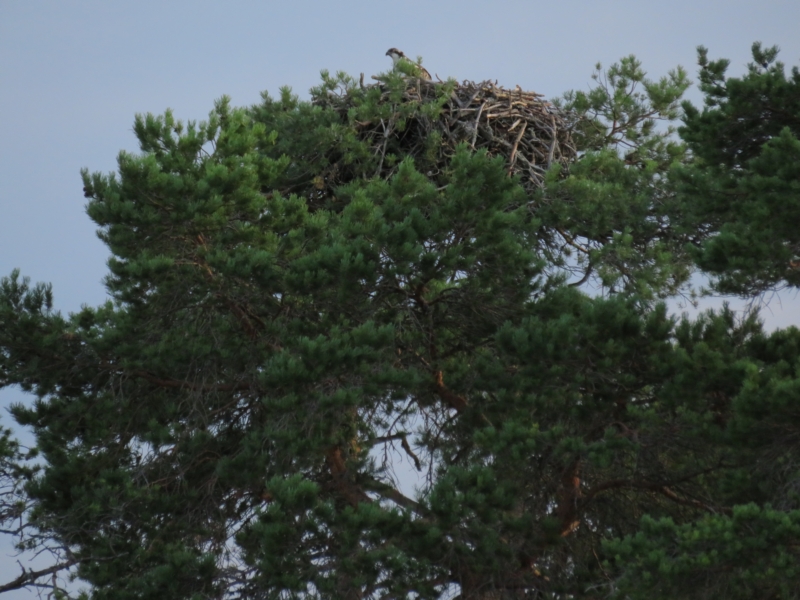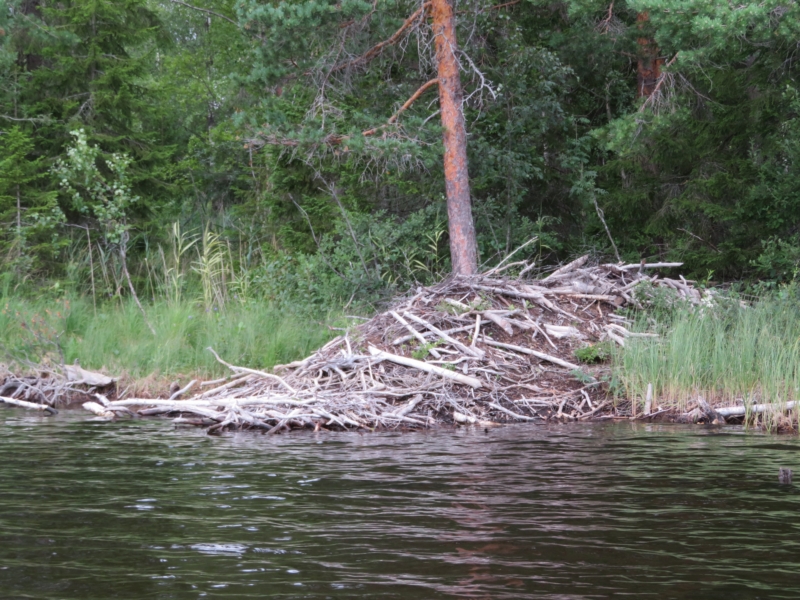 We slept in the shelter, being the only ones there. That was a good thing, because the forest floor there was covered with big ants from a nearby anthill, and roots from the trees. It wouldn't have been the easiest spot to pitch up our tent.
We enjoyed a meal of bread and tubed Ost, a sort of cheesespread that comes in a variety of tastes. It doesn't need to be kept cool, so it's ideal hiking food! After dinner we were treated with the most stunning sunset and the lovely silence of nature once again.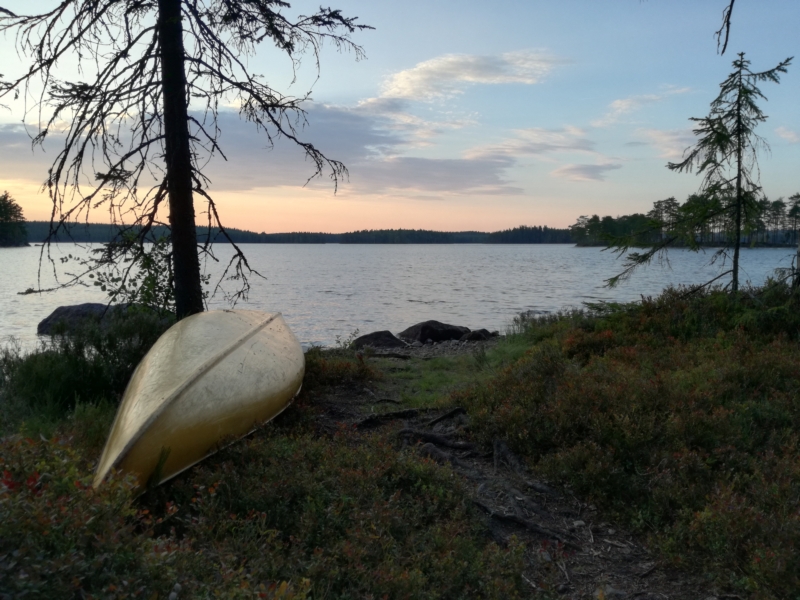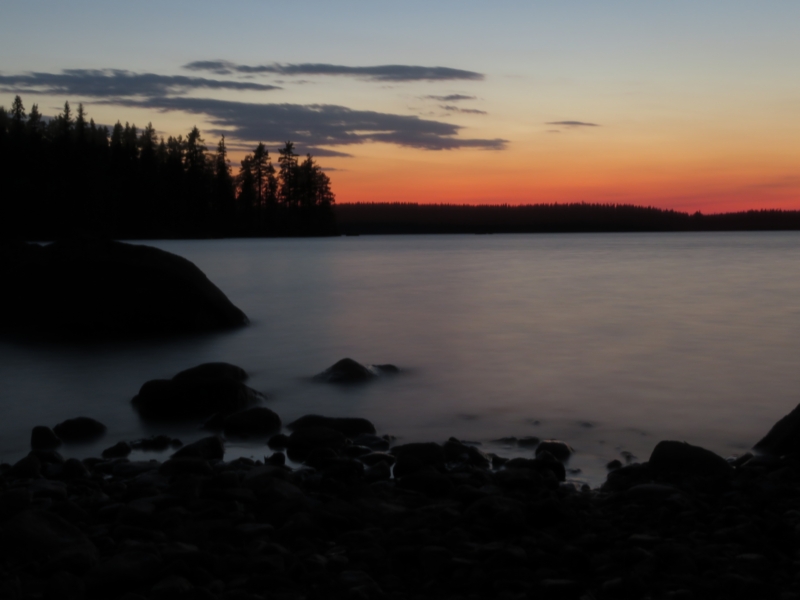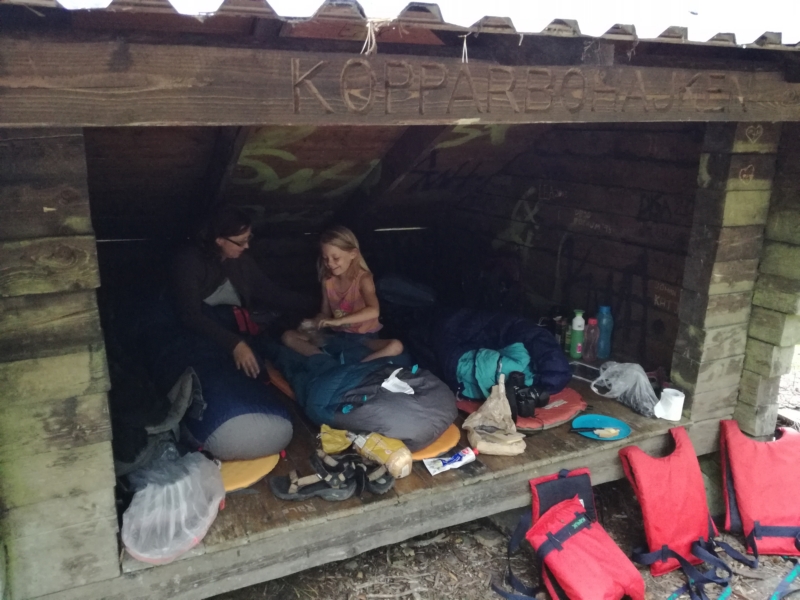 The next day we canoed back, before heading to our next destination. These four days of pure nature where magical, and it's an experience we can recommend to all families. Escape from the everyday rush, and get back to the rhytm we once all used to live in. You won't regret it.