Sweden is a country of many faces. It is much more diverse than most people think: naturally, scenically, culturally as well as gastronomically. In this post we would like to focus on the southwesterly region of Bohuslän, which made quite an impression on us because of its astonishing natural beauty and breathtaking panoramas, unexpected prehistoric culture and some of the most delicious seafood we've ever tasted! Lonely Planet calls it "one of Sweden's natural treasures", and we can only agree with that statement. We reckon that if you have explored the north of Sweden for a few weeks and are heading back south (to your European home for example), Bohuslän could well be the perfect spot to slow down a bit and relax from all that fatiguing exploration you did.
Bohuslän is a region in the south of Swedish Götaland. It is the northernmost part of the west coast and is roughly situated between the border with Norway in the north and Göteborg in the south. The Swedish west coast is definitely as spectacular as any coastal area could be and a treat for all your senses. We're pretty sure there might be a hundred different reasons to explore this area and find new ones each time you do. And we're pretty sure you could come back to Bohuslän year after year and never get tired of this outrageously interesting corner of Sweden. We selected a few good reasons for you to get over here and start exploring for yourself. Bohuslän will never cease to amaze you! Promised.
1. Bohuslän is graced with a picturesque rocky coast.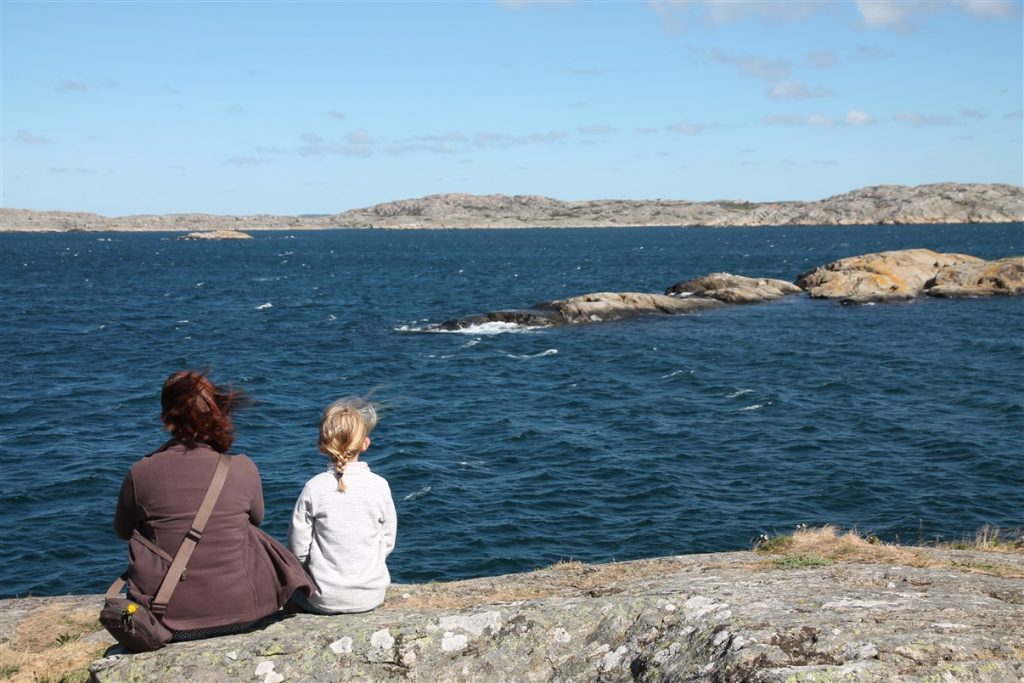 The archipelago's rugged coast consists of 3000 islands, all of them bordered by rocky outcrops and salt-water inlets. Do not expect to roll out your towel on a soft and sandy beach. Instead, have a comfortable seat on the warm rocks of, for example, the tiny island of Klädesholmen and gaze out over the sea. With the wind in your hair and the sun on your face, enjoy the view and dream away… If you're lucky, a graceful sailing ship might just pass by and complete the enchanting view.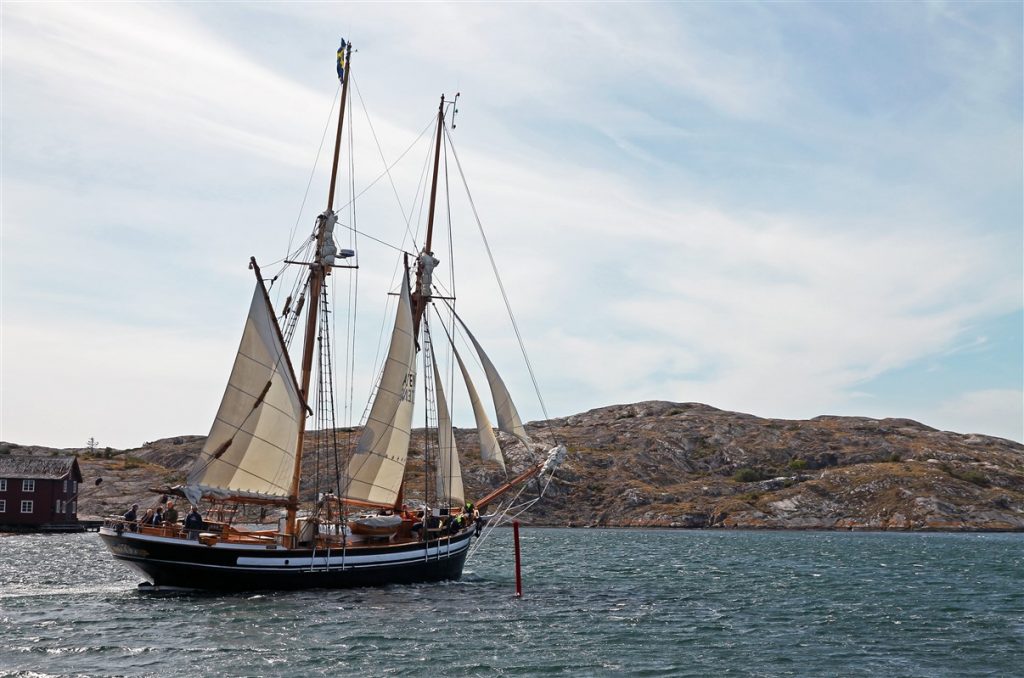 Sundown might be the most magical moment to enjoy all this stony splendour. The setting sun illuminating the cragged contours of the rocky isles with warm colours is just the picture-perfect scene you'll need to end a splendid day at the coast.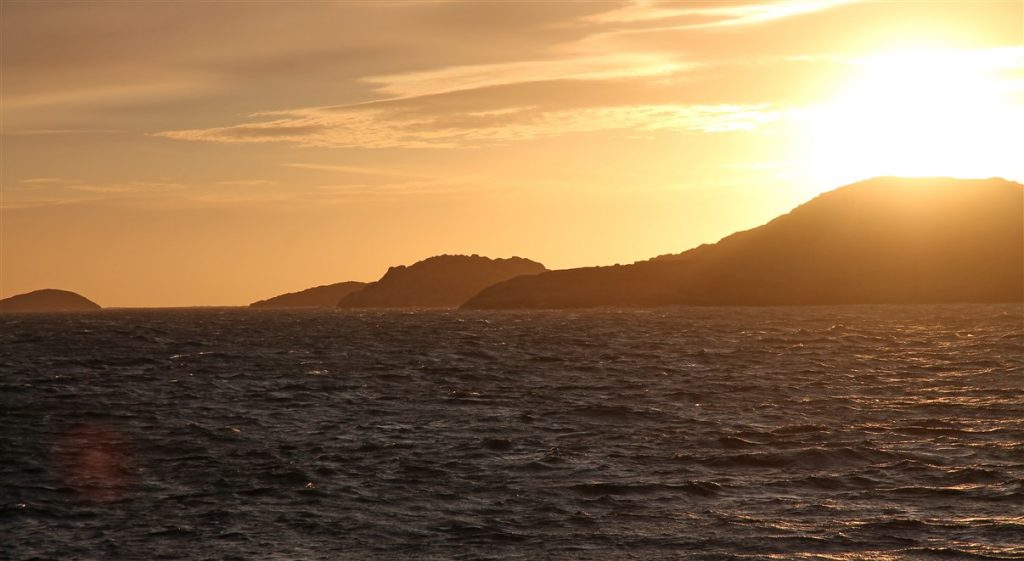 For the more active travelers: you can explore the Bohuslän coast along the Soteleden walking trail, which brings you to the most beautiful and interesting spots in the area.
2. And that picturesque coast is dotted with picturesque little villages.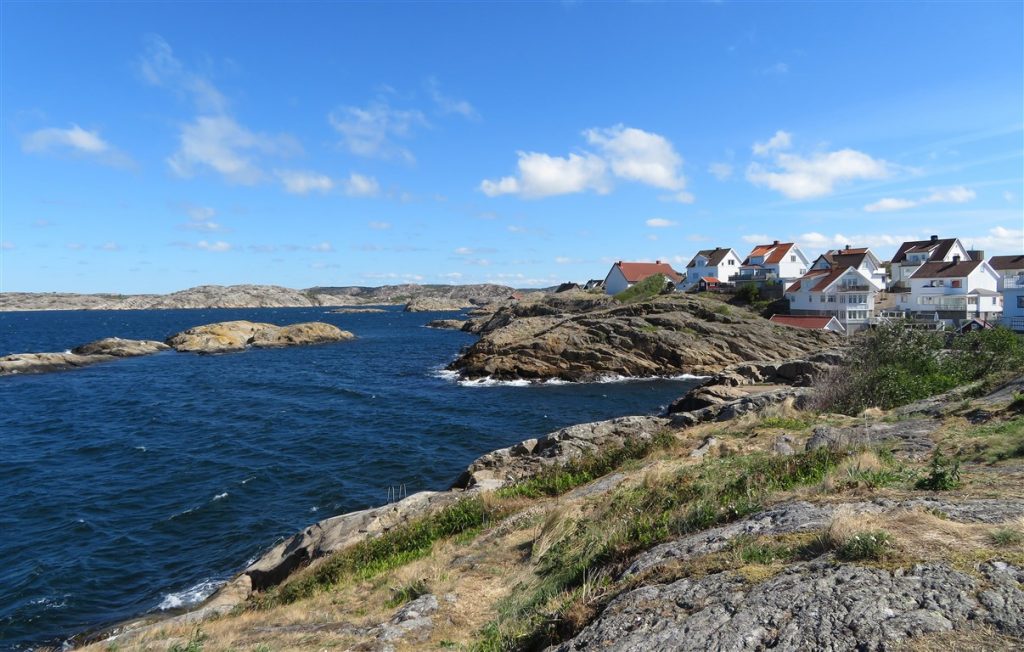 Drive around in the area and you'll soon discover that the Bohuslän coast is not densely populated at all. The rocky islands are dotted with small but colourful villages that never feel crowded, even in the touristic high season. These towns are pretty laid-back and there is a calm and friendly atmosphere here. Originally fishing villages, they are now the preferred location for many a Swede's country or summer house.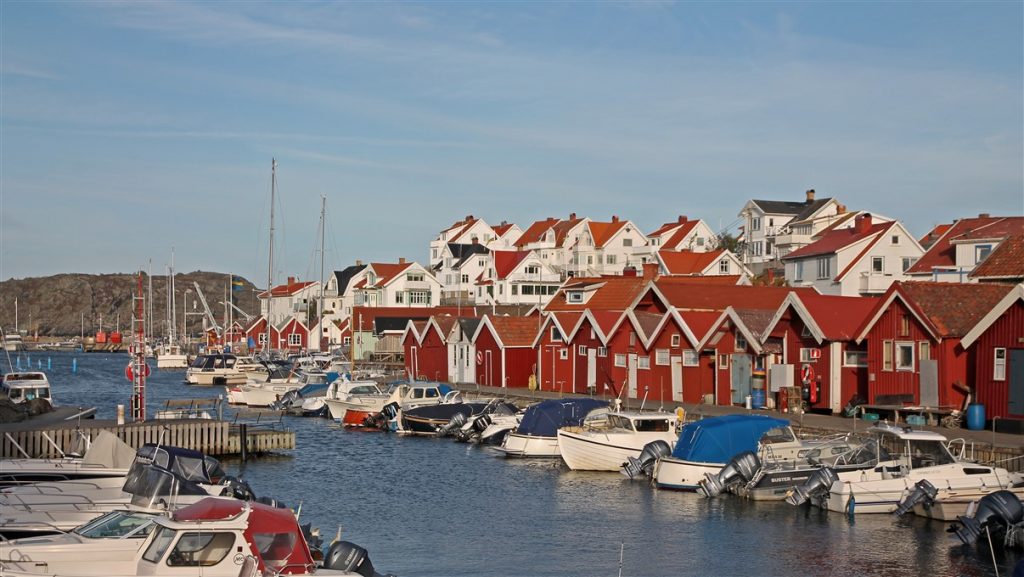 These red or orange roofed, mostly white-walled houses form colourful patches against the green-and-grey backdrop of the Bohuslän coastline. A village just isn't complete without its own harbour, where sailing ships and yachts outnumber the original fishing boats.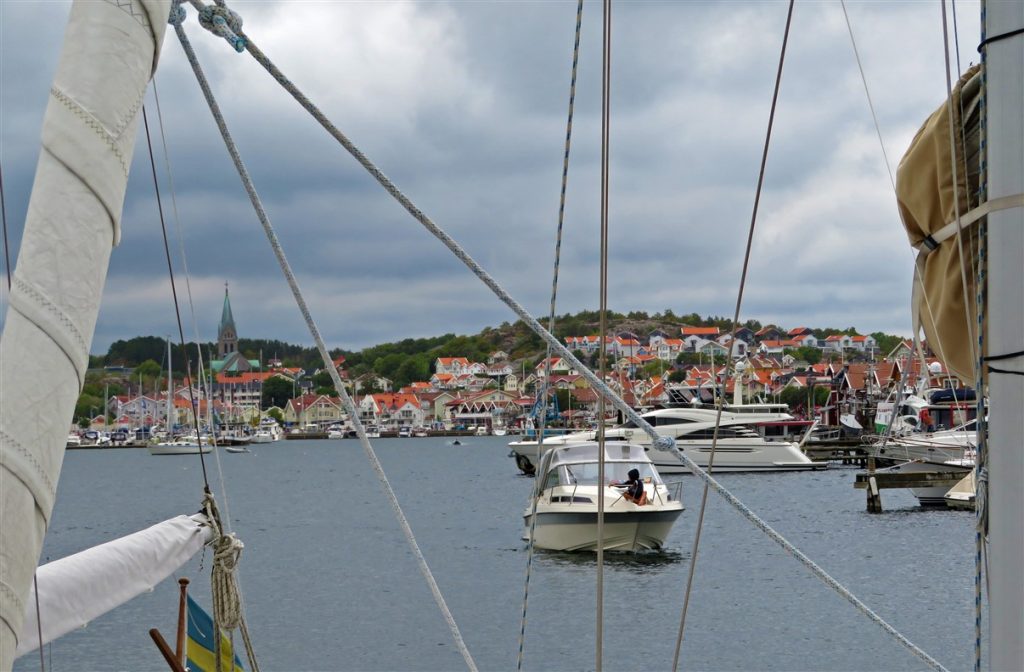 3. You can find the most stunning Bronze Age petroglyphs here.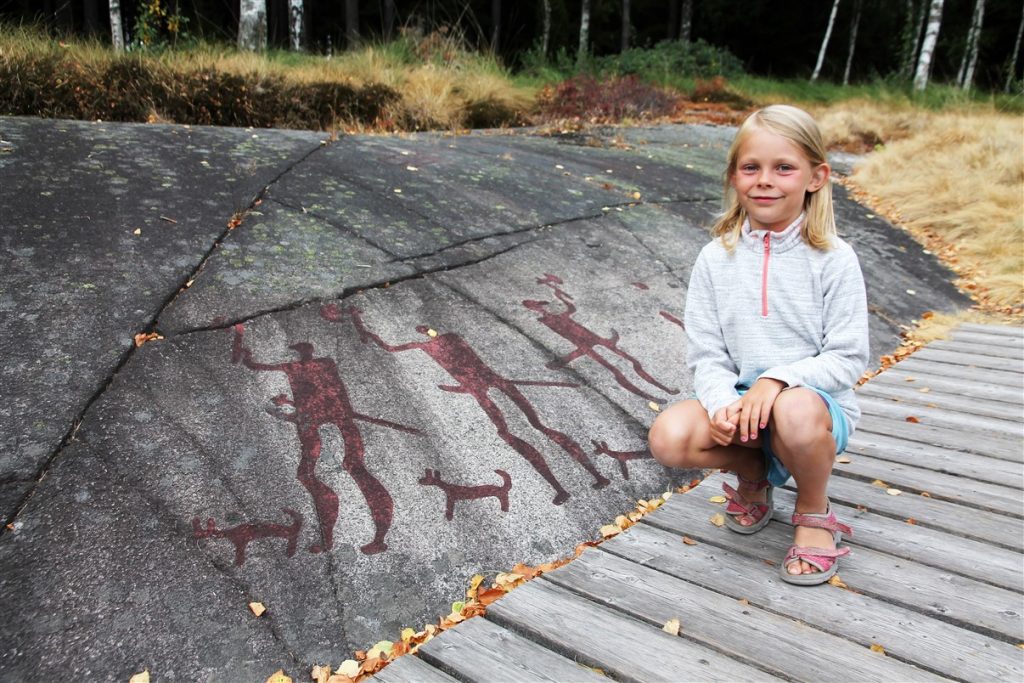 A definite must-do when you are in Bohuslän, the Bronze Age Tanum petroglyphs are a unique collection of prehistoric rock carvings in the area around Tanumshede. Because of their cultural and chronological unity as well as the rich variation in motifs used, the Rock Carvings in Tanum have even been added to the UNESCO World Heritage list in 1994.
---
Rock Carvings in Tanum (nr. 557)
The rock carvings in Tanum, in the north of Bohuslän, are a unique artistic achievement not only for their rich and varied motifs (depictions of humans and animals, weapons, boats and other subjects) but also for their cultural and chronological unity. They reveal the life and beliefs of people in Europe during the Bronze Age and are remarkable for their large numbers and outstanding quality.
---
In any case, start your exploration of this ancient, open-air art museum in the Vitlycke museum, which provides you with a useful background about the Tanum artists' life. Since rock carvings can be difficult to spot, most of them have been highlighted with red dye. There are 4 important sites in the close vicinity of the museum (max. 5km). The Vitlycke panel is just across the road from the museum and is arguably the most spectacular of the 4. This large rock contains, amongst many others, the depictions of the famous bridal couple, a whale and a man being attacked by a huge snake. There is a lot of fun involved in trying to decipher the meaning of all the characters featured. A tip for families: you kan keep your kids entertained for a long time if you ask them to find certain animals or funny figures on the rock. Fun guaranteed!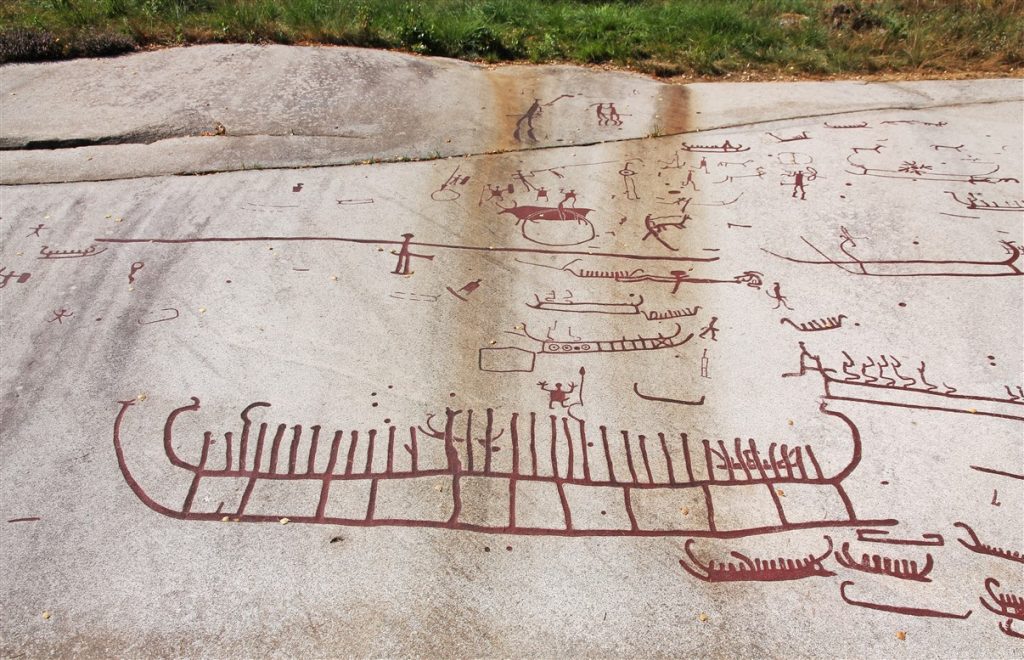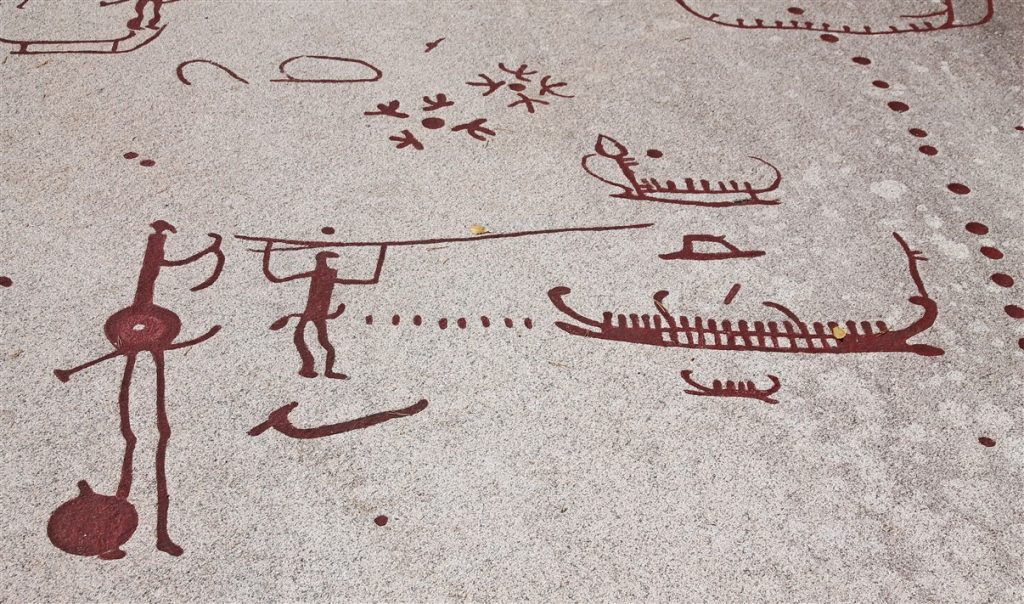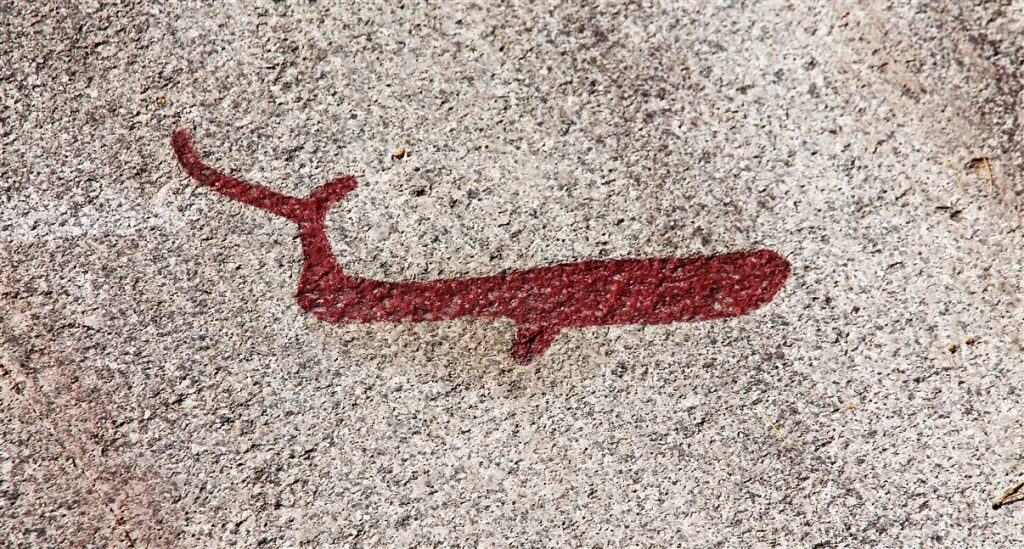 The largest slab of rock at the Aspeberget site is very impressive indeed and decorated with carvings of boats, animals and large human figures. Do take the tour around the site to find the other panels as well.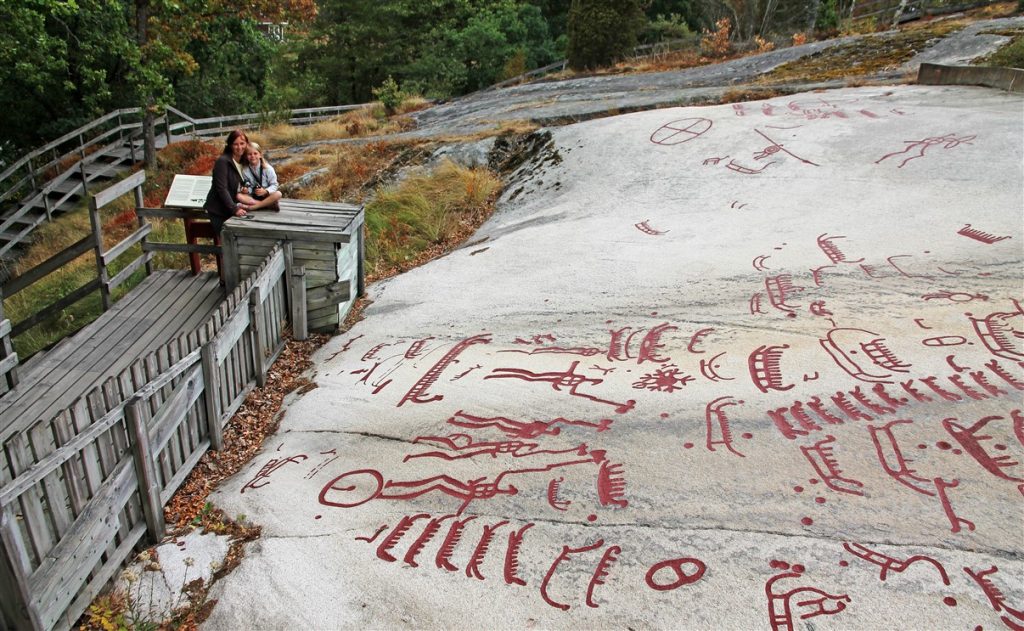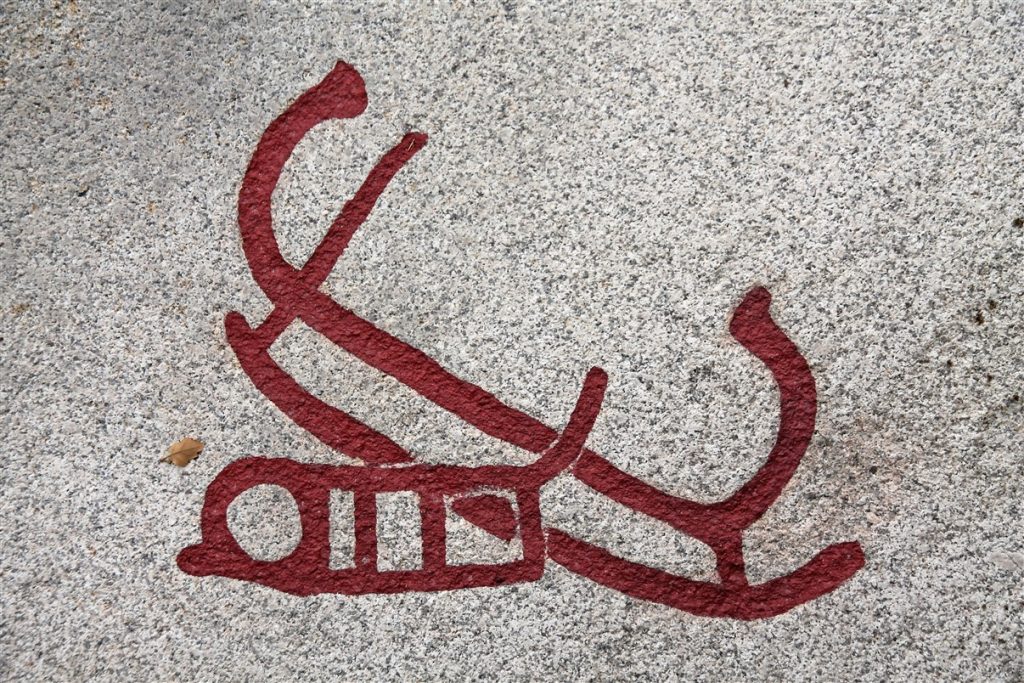 The giant warrior known as the Spear God, 2.5m in height, dominates the Litsleby panel. Again, there are many smaller but equally interesting carvings as well, so take your time and enjoy all that Bronze Age creativity. Take the path towards the Tegneby panel, depicting a battle scene. In contrast to most petroglyphs at Tanum, the Tegneby figures are white and not red.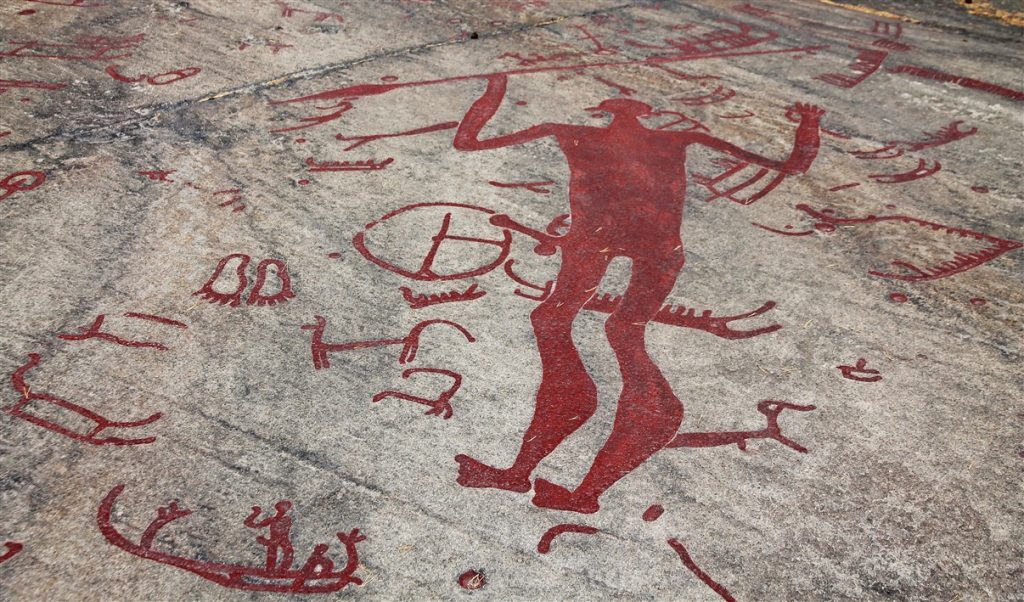 The carvings at Fossum are especially noteworthy because of their remarkable density. Follow the trail towards the Balken rock. Here, the carvings are unpainted and thus difficult to discern. Best conditions might be at sunset (when shadows grow longer) and after a period of rain (when the carvings are filled with water). Try to discover the enigmatic Sun Horse here!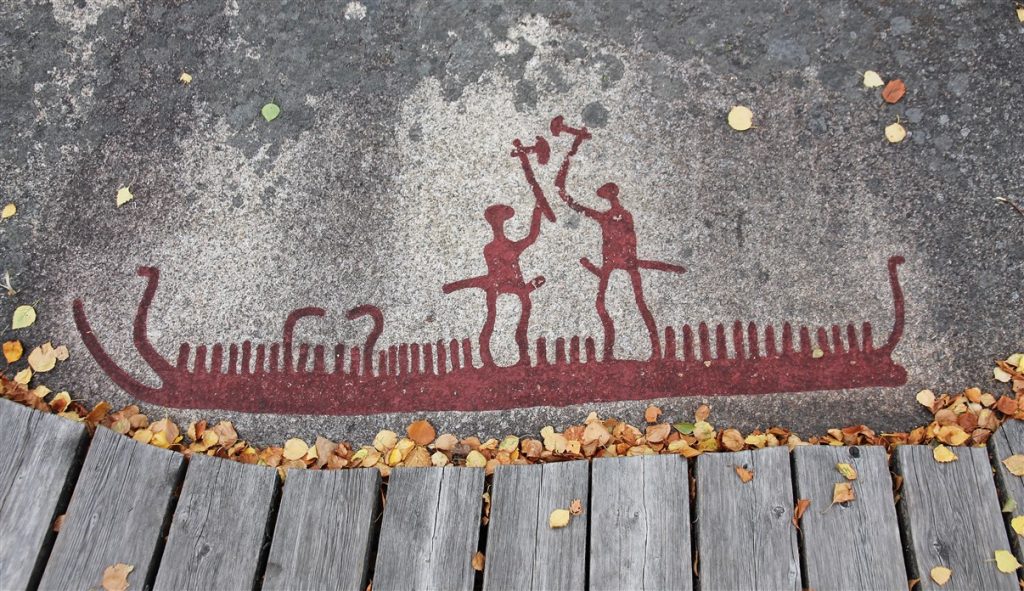 The UNESCO World Heritage site of Tanum is by no means limited to the surroundings of the Vitlycke museum. The whole site covers an area of about 45km², and you can find an overview of the most interesting sites at the museum. We also visited a site in Kville that's famous for its exceptionally long boat-shaped carvings. It's a 20-minute walk from the car park but that's really worth it. When we visited, we had the shaded spot to ourselves. There are quite a few different panels here, with uncoloured, white and red petroglyphs.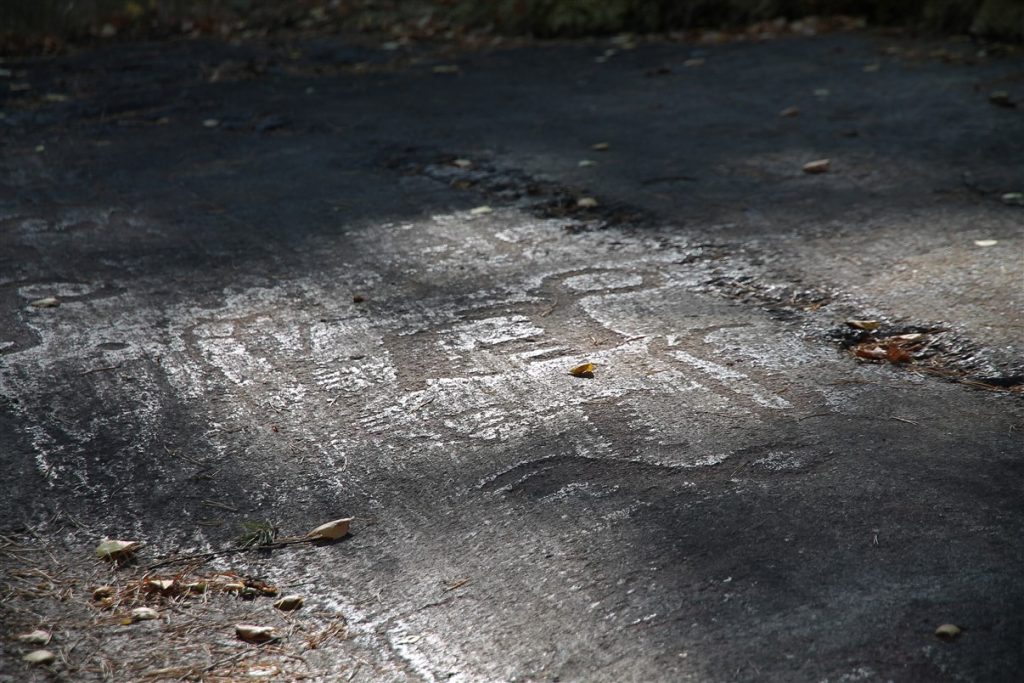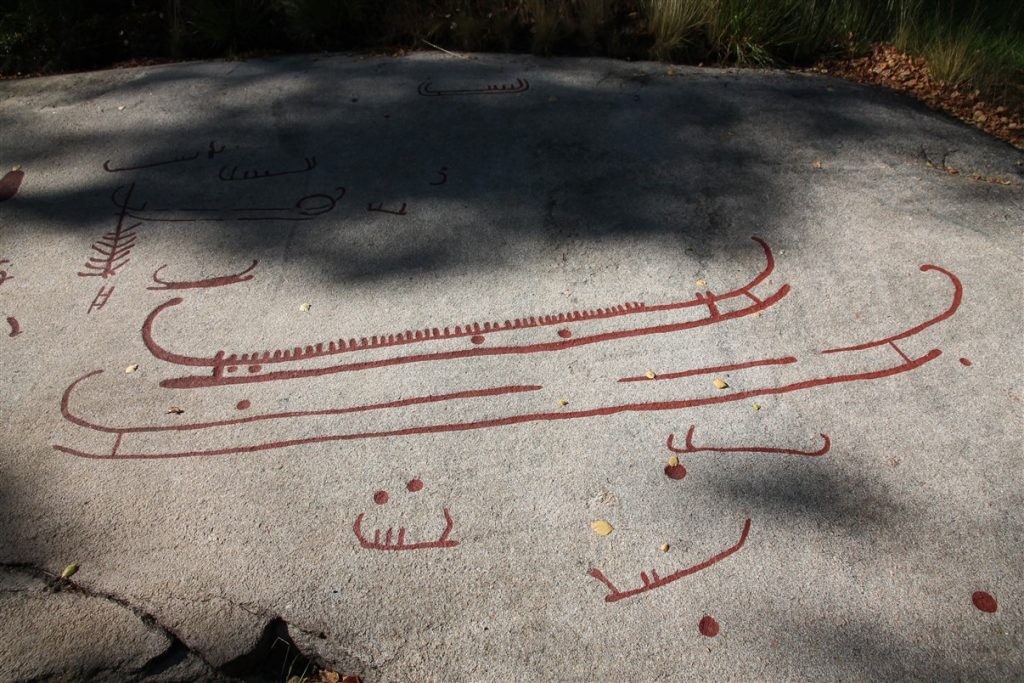 4. And there is a lot to learn about prehistoric life here.
Just next to the Vitlycke museum in Tanum you'll find a reconstructed prehistoric village. It was across the road of our camping spot (Tanum camping is certainly a decent place to stay) and entrance is free, so we had a look. It consists of two houses and a few huts, fully equipped with furniture of that time, and a small vegetable garden with crops that are believed to have been used by the Tanum people at the time when the petroglyphs were made. Febe learnt how to braid a bracelet from sheep's wool, using an original Bronze Age technique.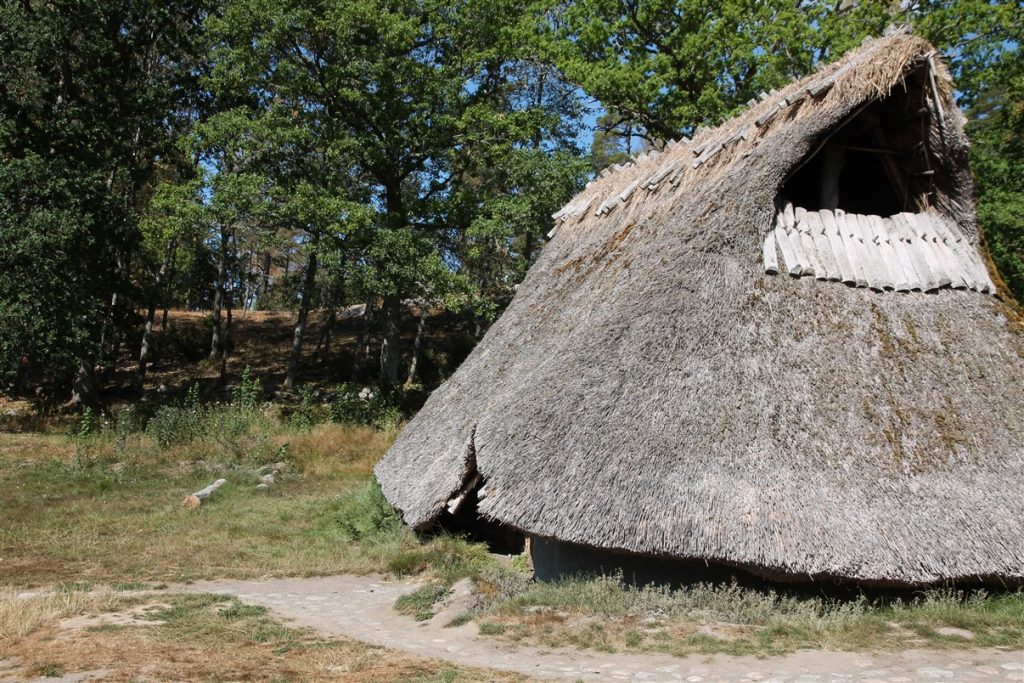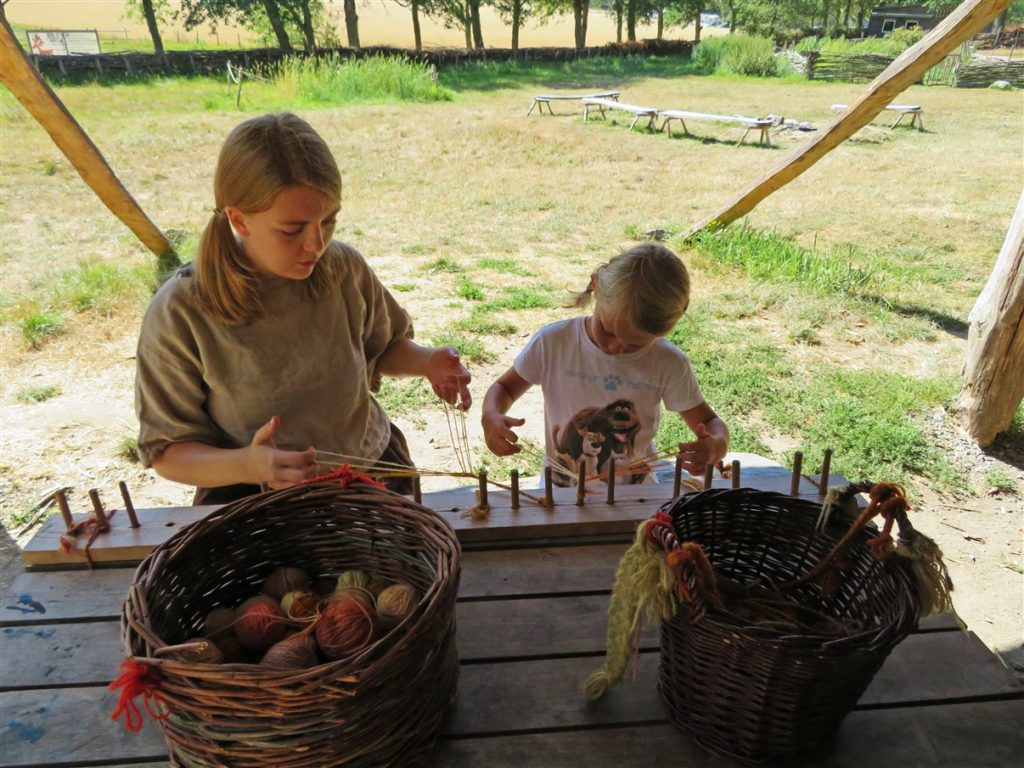 You cannot leave Sweden without having seen at least one runestone. Except for the one stone embedded in a house in Gamla Stan (Stockholm), we hadn't come across any. So when we crossed the small island of Orust and spotted a road sign indicating the presence of a nearby runestone, we just had to have a look.
The Hoga runestone is a slender rock with a single, vertical sequence of runes. It is situated in a meadow, but is freely accessible through a small gate.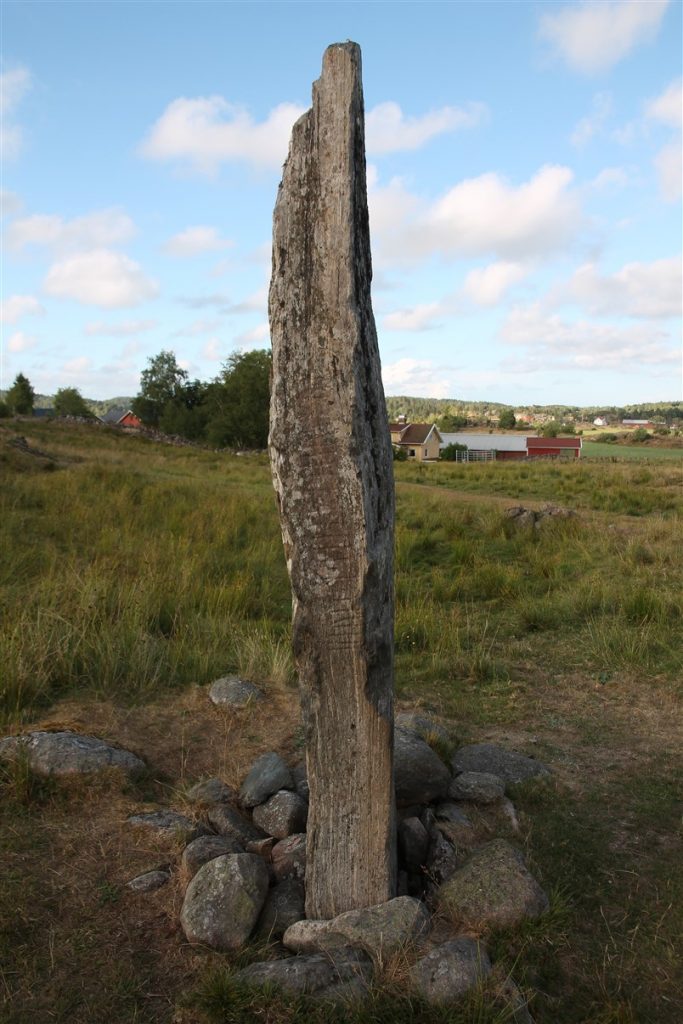 5. Bohuslän is the place to be for delicious seafood.
When we go camping, we usually cook our own food on our own gas cooker. However, the summer of 2018 was exceptionally hot and dry, which resulted in numerous forest fires across Sweden. Because of these extreme conditions, a total ban on open fires was issued. This meant we were forced to use camping infrastructure every other day or so, in order to have a warm meal. After two weeks of canned food and a lot of bread, Bohuslän came as a veritable feast for our palate.
Bohuslän has some of the best seafood in Sweden and having a taste of all this culinary delight is an essential part of the whole Bohuslän travel experience. Here are a few highly recommended addresses:
Grebys (Grebbestad)
Famous for its Räkmacka or shrimp sandwich, but anything with shrimp is recommended. Also, the fish that was on the kid's menu was a surprisingly elegant dish that came with a tasty cranberry sauce.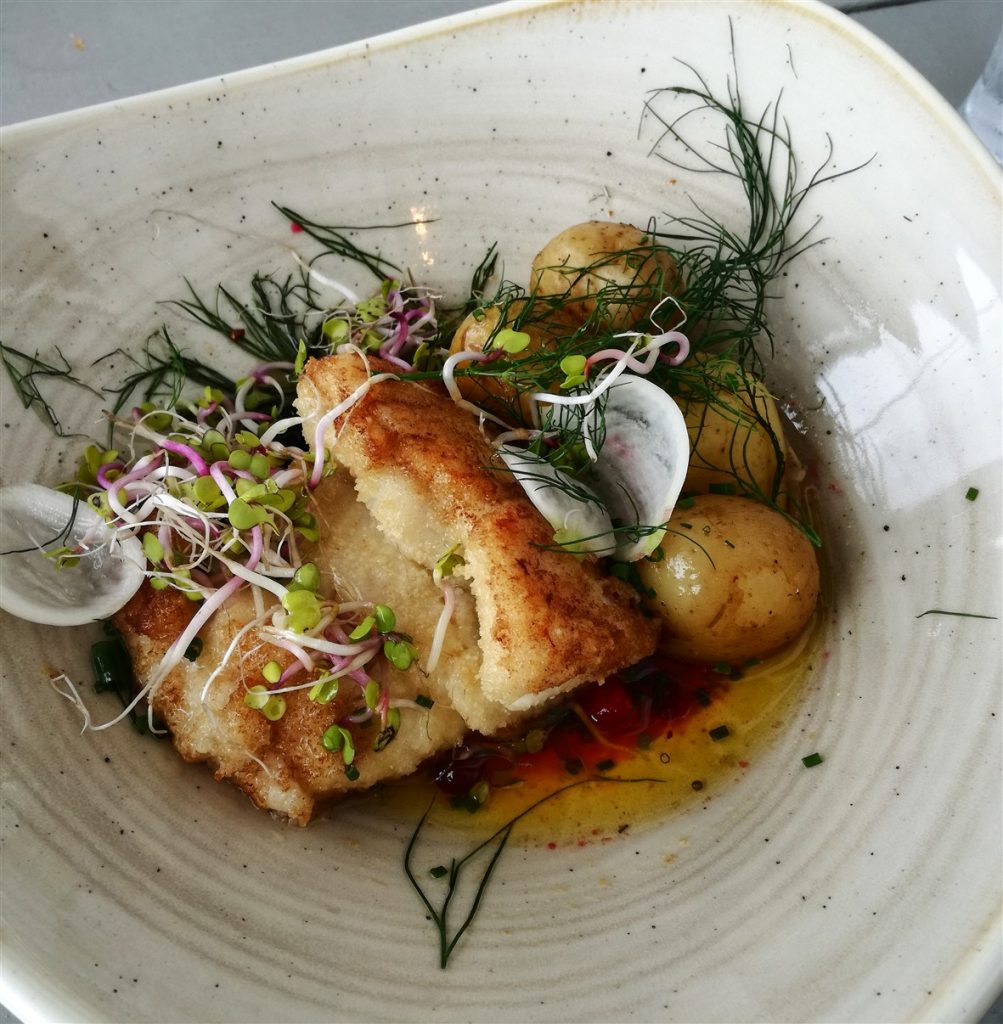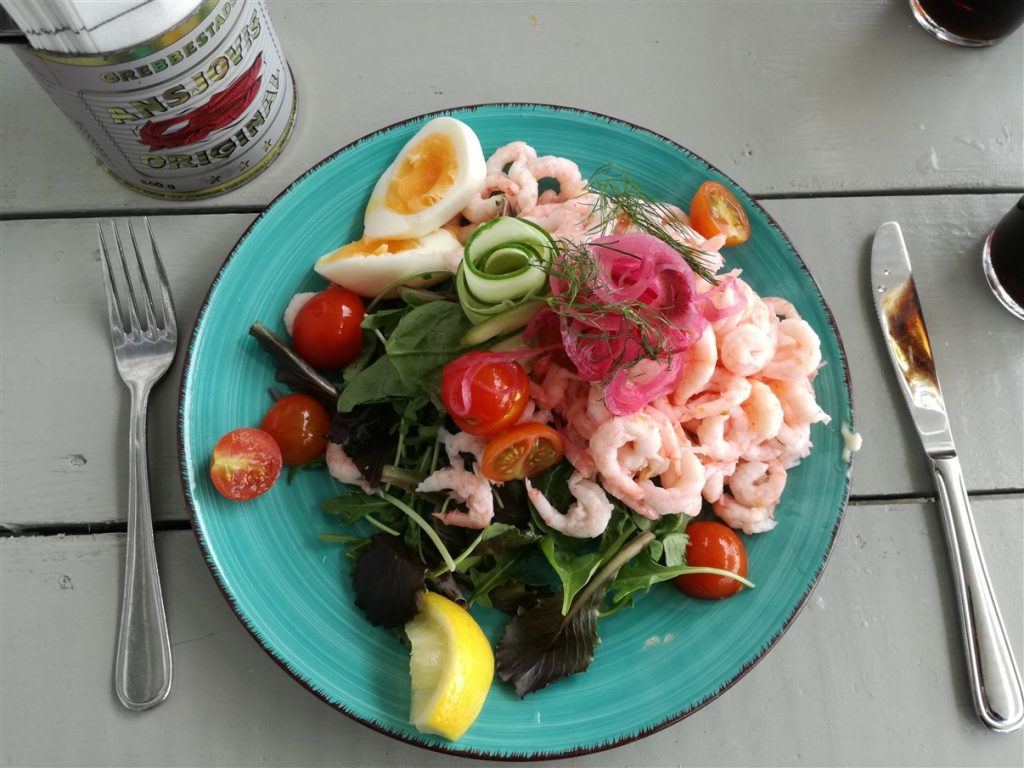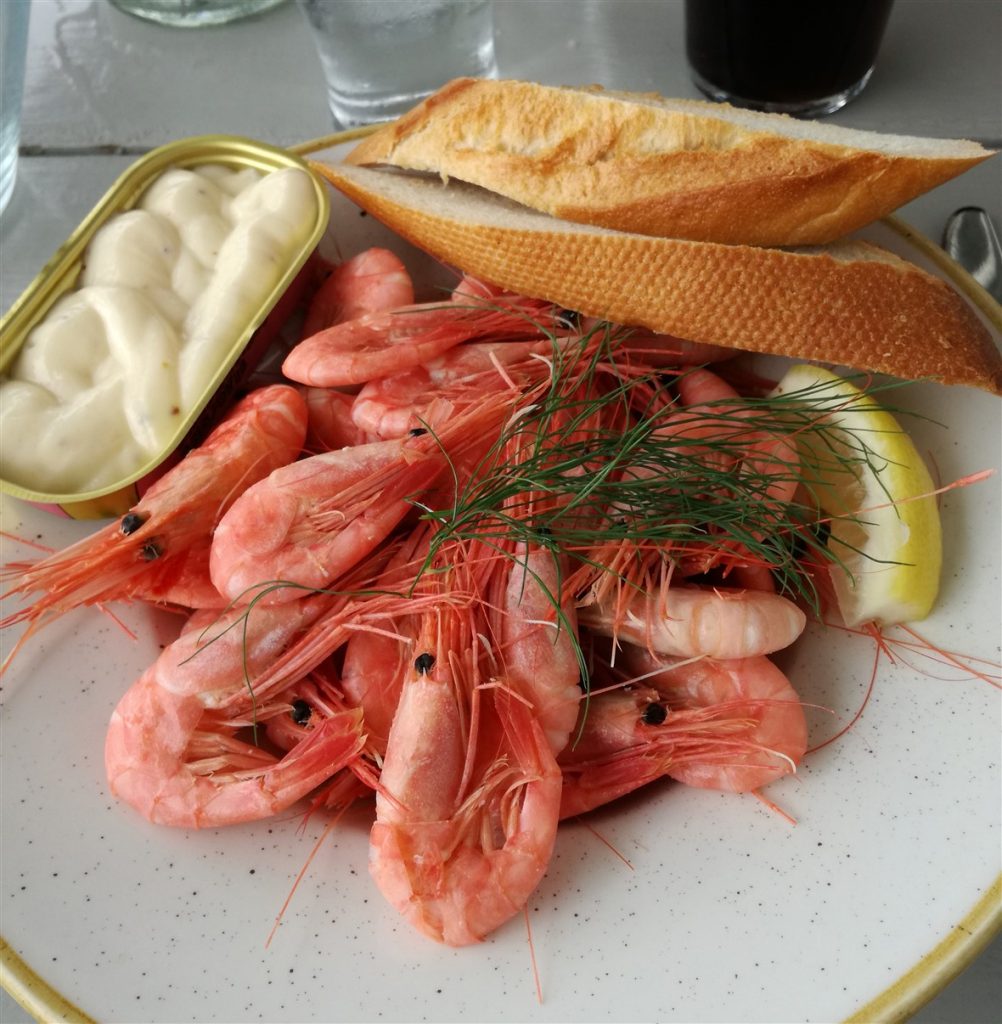 Salt & Sill (Klädesholmen)
The old fishing village of Klädesholmen, on the island of the same name, dates back to the 1400s. There has always been a strong tradition of herring fishery here, and herring is also the speciality of Salt & Sill, maybe Bohuslän's most famous restaurant (and Sweden's very first floating hotel). They have a menu to make your mouth water, but the incredible Sillplankan or herring plate (herring prepared in 6 different ways) is a definite must-eat!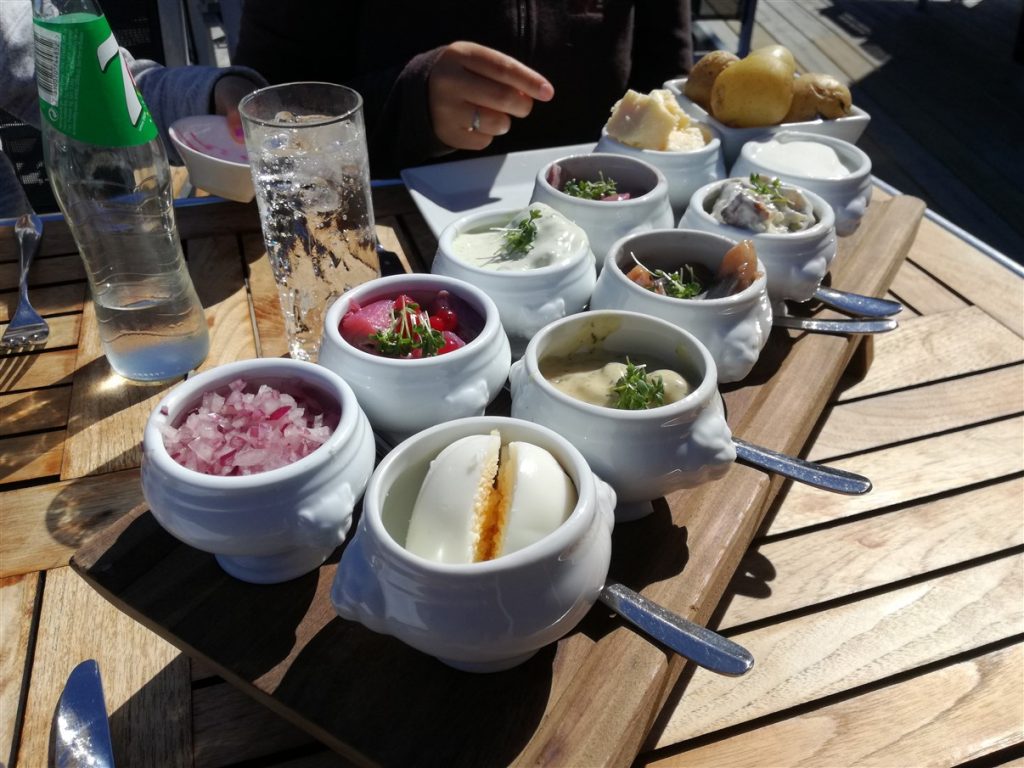 Åstols Rökeri (Åstol)
You'll need a ferry to reach the tiny island of Åstol, but its fish smokery and summer restaurant, Åstols Rökeri, is certainly a good reason to get over there. A bit more pricey maybe, but this tiny, friendly place offers delicious smoked salmon and other tasty seafood.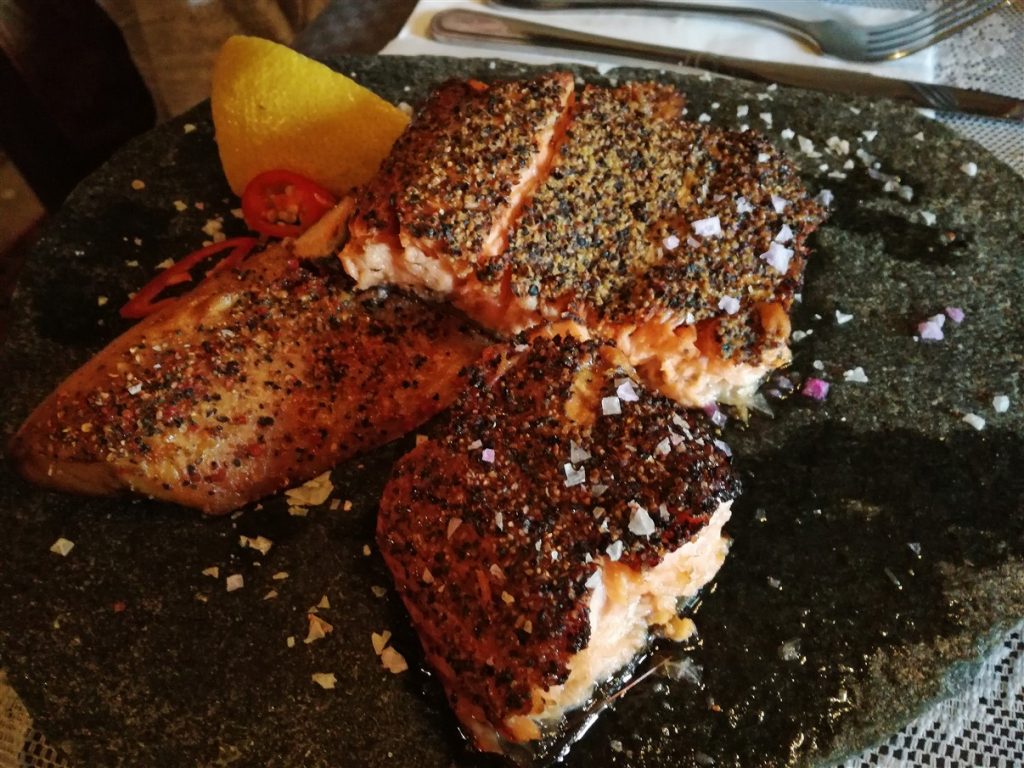 Bryggan (Fjällbacka)
Fjällbacka is a charming seaside town that used to be frequented by Ingrid Bergman, Sweden's most famous film star. The self-service Bryggan Cafe & Bistro has a lovely waterside terrace where you can feast upon gorgeous fish soup or a colourful poke bowl.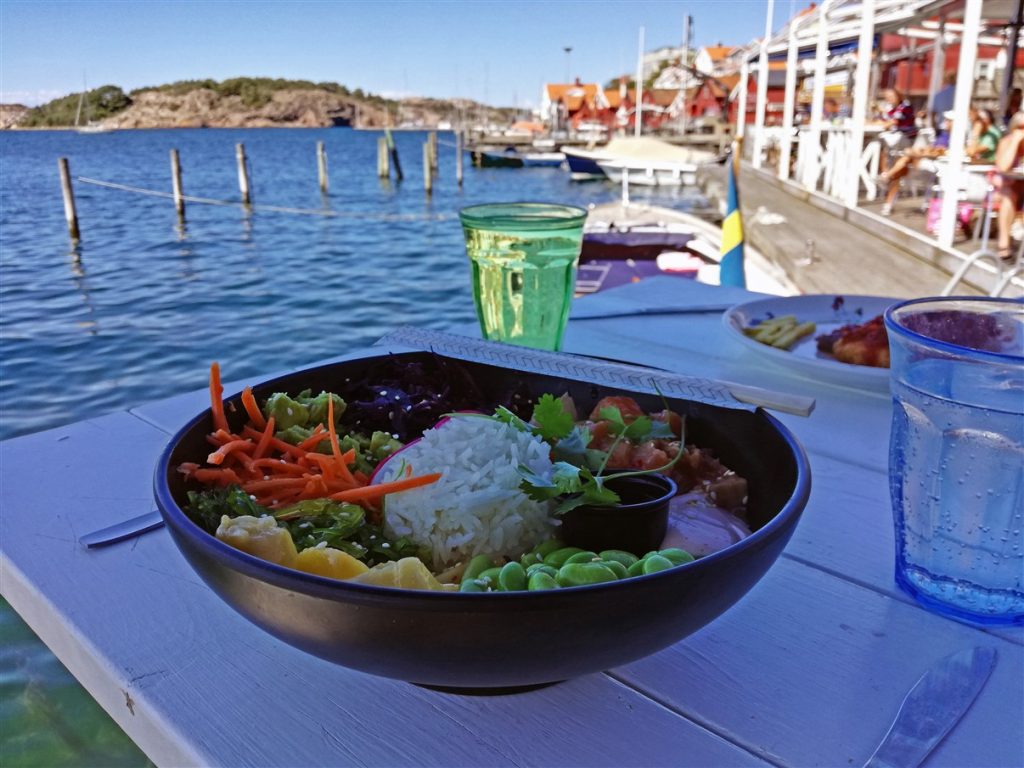 6. You can easily hop over to a tiny, remote island…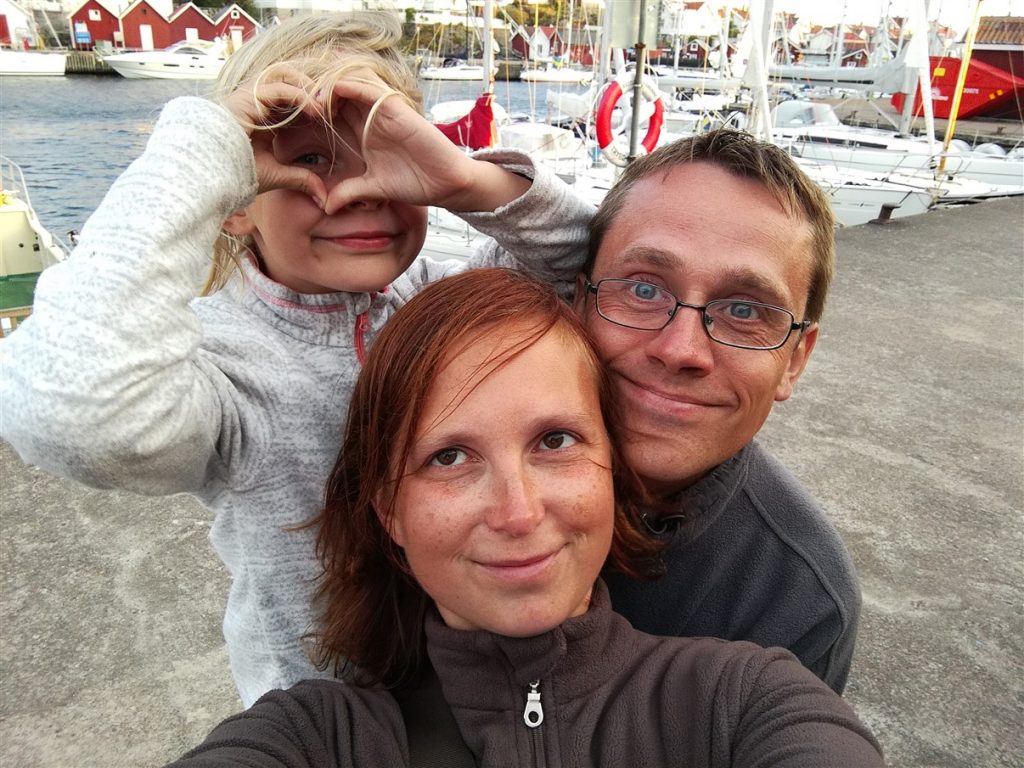 Bohuslän's 3000 islands aren't all inhabited of course, but even the tiniest of islands might accommodate a small fisheries population. With a diameter of only half a km, Åstol is one of those small miracles. Take the ferry in Rönnäng and you'll set foot on Åstol 20 minutes later. Rows of white wooden houses, surrounded by rugged rocks rising from the sea, is definitely the island's main eye-catcher. Walk around the horseshoe-shaped marina or take a stroll through the narrow (and obviously car-free) streets. Or do both, since it doesn't take that long.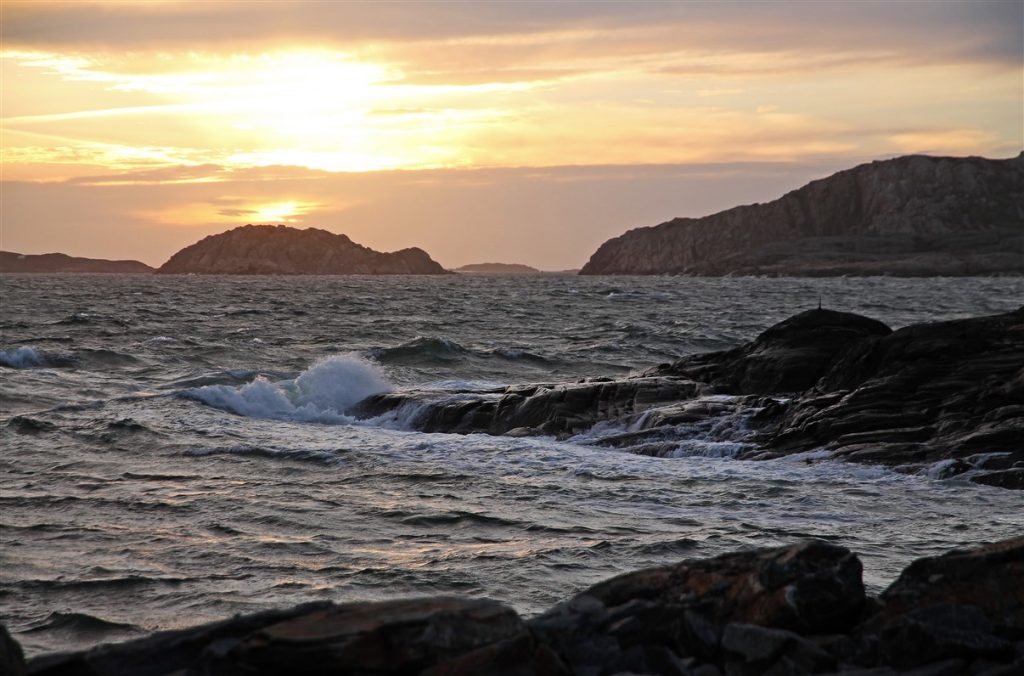 Despite its remote location, Åstol is very much alive. Fishermen are still active here (catching mainly crabs and lobsters) and are joined by new residents seeking the tranquility of the island's isolation. And undoubtedly the magnificent view of the north sea as well. Have some lovely seafood at Åstols Rökeri to end your stay here, but don't forget to be back at the ferry mooring site by the time the last ferry leaves.
7. And we found exceptional hospitality here as well!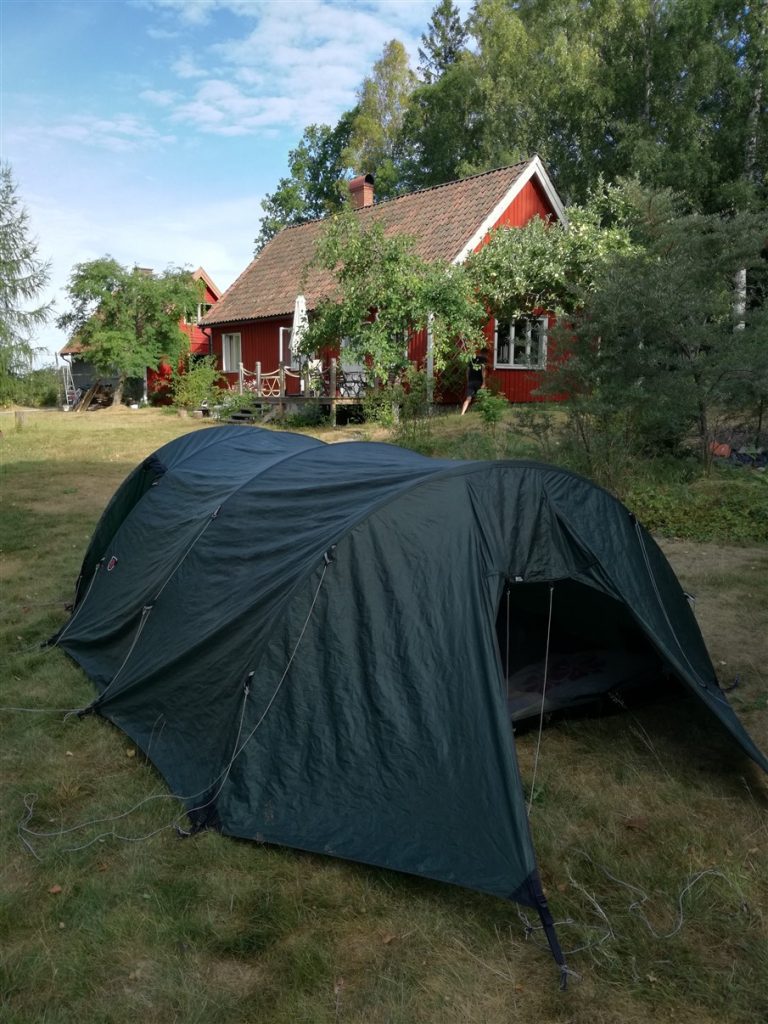 We arrived in Bohuslän with our car around 11pm. Too late for a check-in at the local campsite and too dark to find a suitable spot for wild camping. So we were forced to find a hotel and book a room for a change. However, the small hotel in Tanumshede (this is where we were stranded) was fully booked. Fortunately, the friendly lady at the desk spontaneously offered to phone her mother to ask if we could pitch up our tent in her backyard. There was no hesitation and so an hour later we found ourselves in our sleeping bags in this hospitable family's garden. We were even allowed to use their bathroom and were offered fresh watermelon as breakfast the next morning. What an unexpected but very welcome suprise! And it might just perfectly characterize the Bohuslän people…