We are taking the time out during this COVID-19 crisis to update our blog completely. This takes us both along some trips down memory lane. Before we met and became a couple, we did some traveling on our own or with previous partners. Back in 2006 I (Annick) went to Northern Italy, mainly to visit Lake Garda.
The plan was to first camp alongside Lago Maggiore for a couple of days. When I was 14 years old I went on a youth camp there. I remember the area as a stunning region, filled with flowers. But, since the digital camera wasn't invented back then, I hardly have any pictures of that trip – and most of them were blurry. Time to do it all over again, so I thought.
But that was not what the weather had in store for me. When I arrived there, it was pouring with rain: heavy thunderstorms lit the night sky. According to the local forecasts, it would remain that way for a couple of days. So we were stuck in Northern Italy, with a tent, in pouring rain. A phonecall home later (yes, smartphones weren't invented either back then – I'm sounding like a dinosaur now!), we were informed that the weather on the west coast of Italy was excellent.
So we head off…
First stop: il certosa di Pavia, a beautiful monastery near Milan.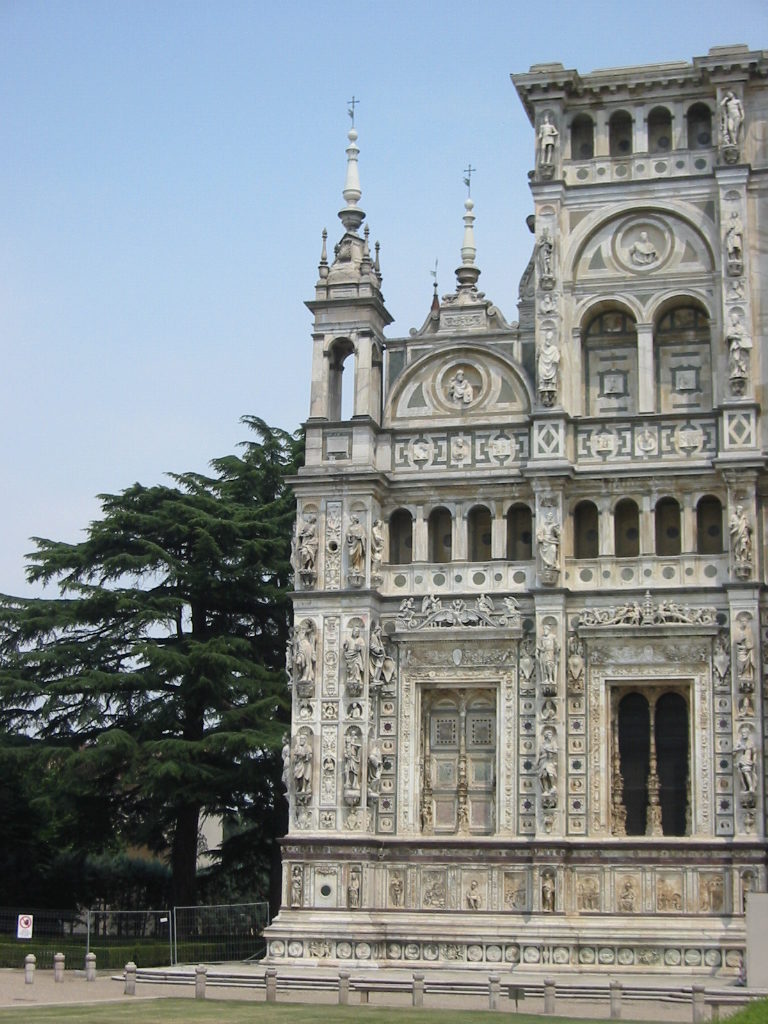 Built in the 14th century and situated along the hunting grounds of the Visconti family, this monastery is worth a stop if you're ever in the region. The facade is rich in details and completely made out of marble. The church itself has some stunning fresco's. A little detail, monks are still living in this monastery. They are from the order of the cistercians and live in small houses around the monastery garden. The monks are not allowed any private posessions.
Our next stop was the coastline near Genua, where we did some coastal walks and went swimming in the sea a couple of times. Definately worth a visit when you're in the area is 'Cinque Terre' (the 5 villages). They are listed on the Unesco Worldheritage list…
Situated alongside a magnificent coastline the villages of Monterosso al Mare, Vernazza, Corniglia, Manarola and Riomaggiore are small pearls. We decided to only make a stop at Vernazza, enclosed in the list of most beautiful villages of Italy. It was easy to see why!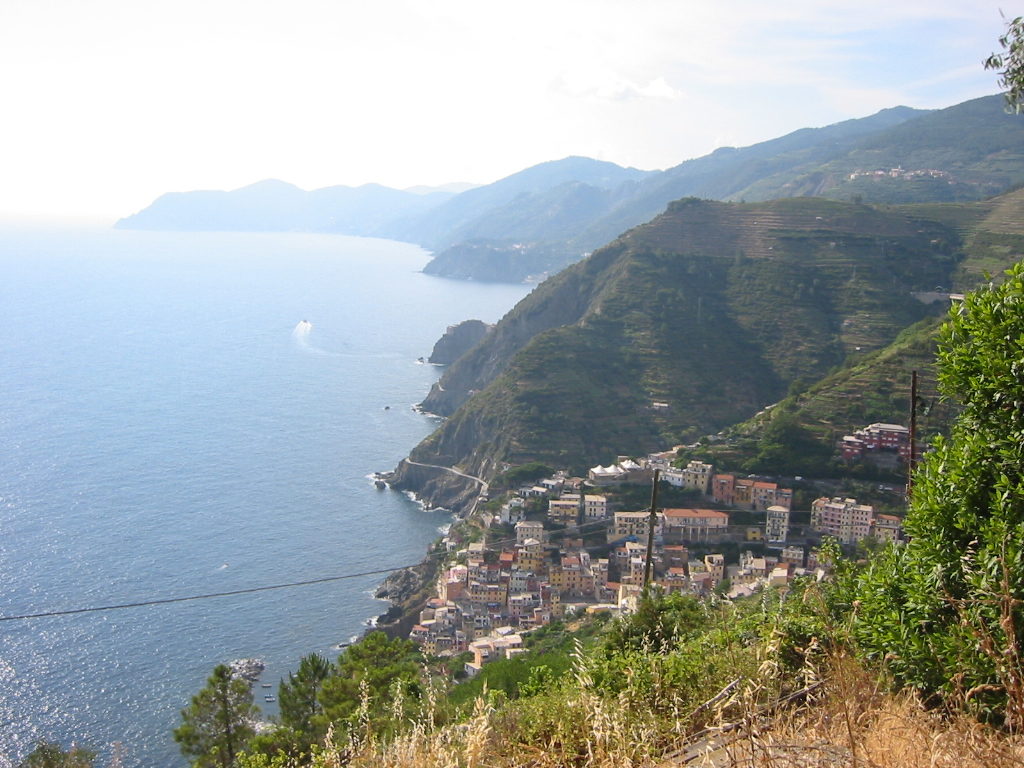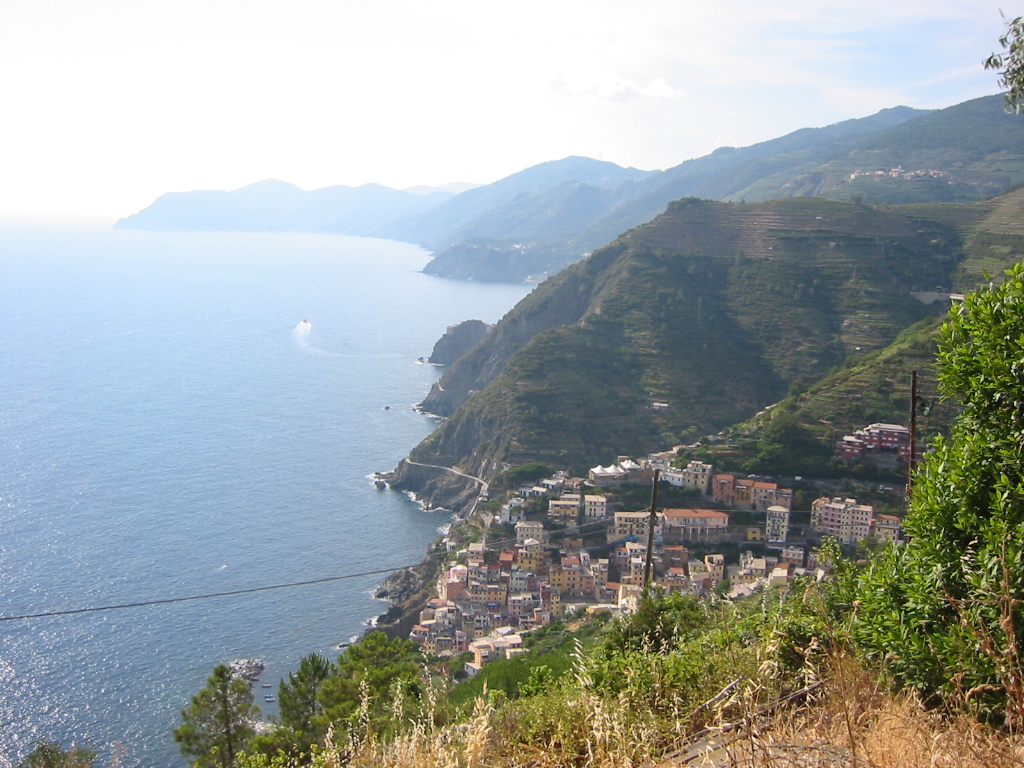 If you decide to visit the Cinque Terre, it is advisable not to come by car. You can buy a train ticket that visits all 5 villages. If you do come by car, make sure you arrive early morning because parking space is very limited – and you don't want to be driving a large car. The roads are winding and narrow, the streets are even worse. Most of the villages is a pedestrian area, which adds to the charm ofcourse.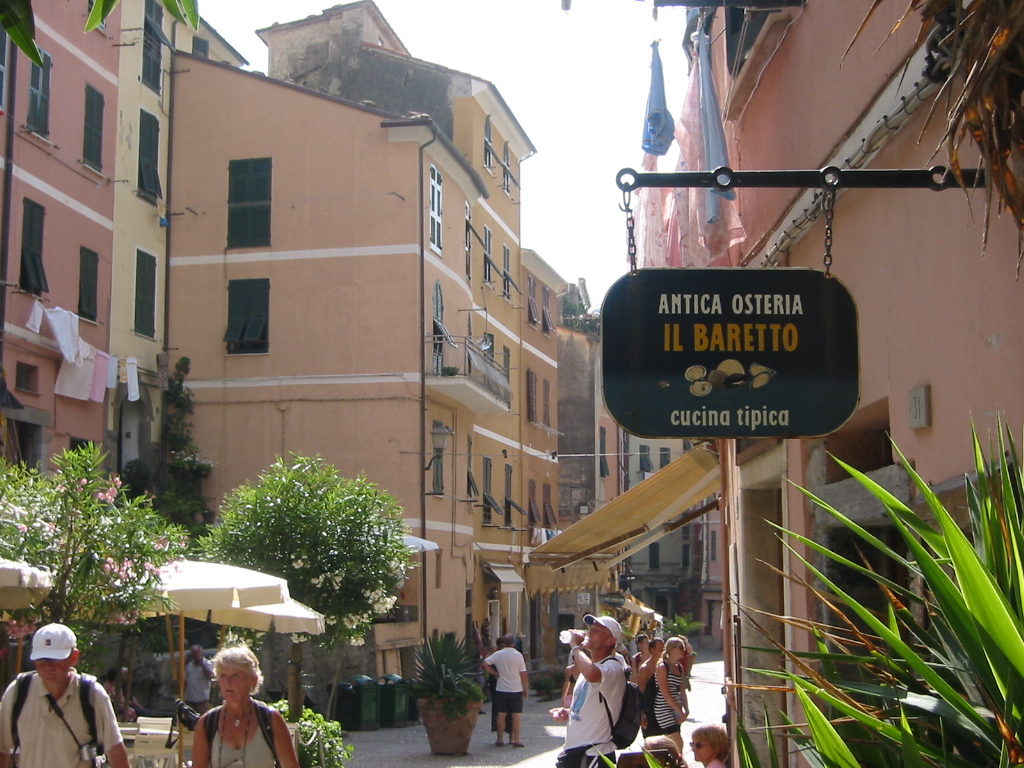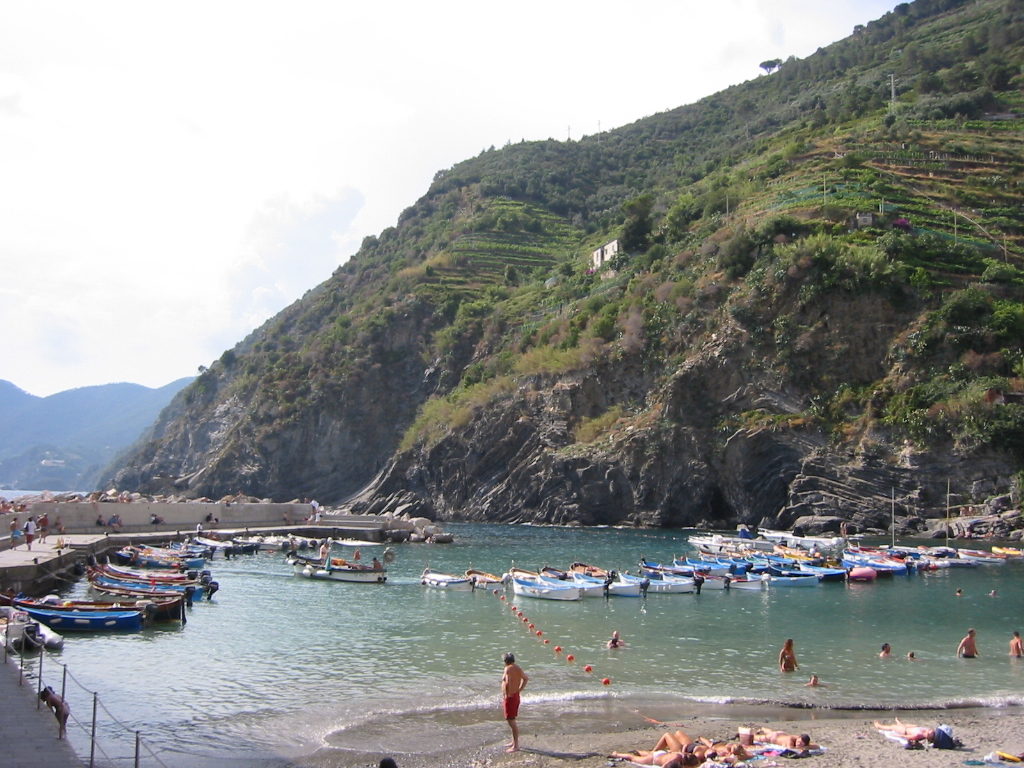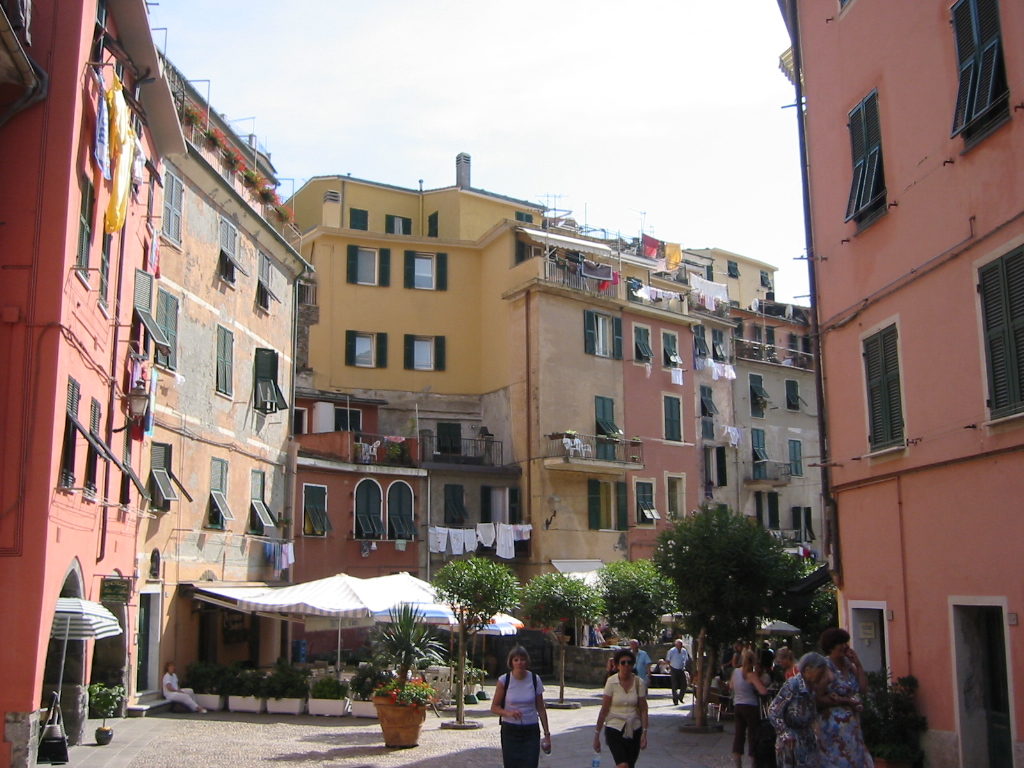 After that it was time for one last Italian highlight, before heading to the tranquility of the Italian mountains at Lago di Garda: Pisa, Unesco Worldheritage again.
We ofcourse visited the most famous square there, the Piazza dei Miracoli (The Square of Wonders). The famous tower of Pisa is actually a clock tower, standing free next to the cathedral. He's off about 4m from the centre and was built in the 13th & 14th century. Experts stated back in 2004 that the tower wouldn't likely collapse within the next couple of centuries, so a visit is completely safe.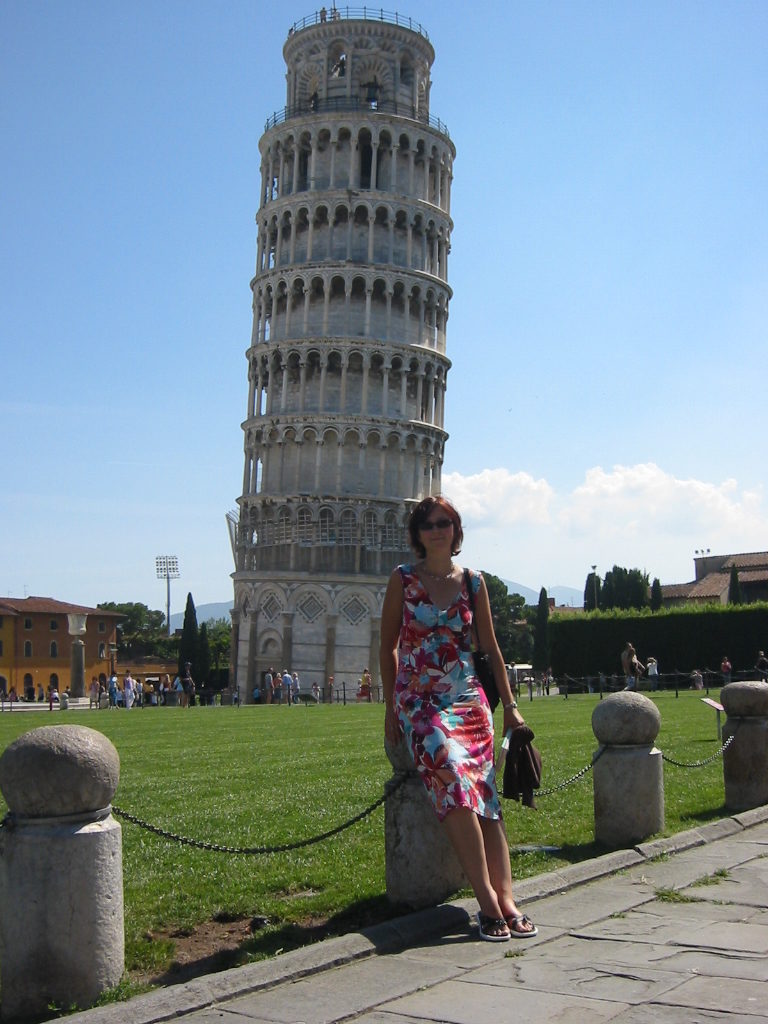 The whole piazza is stunning, especially the round "baptisterium", which is actually older (mid 12th century).
You can easily visit the square and it's highlights in half a day. When we came back by car from Rome a couple of years later, we just stopped in Pisa for a pizza (no kidding), in the street facing the Piazza dei Miracoli. Parking is fairly easy, and seeing the place in the dark was equally magical.
I hope this post has giving you a couple of extra ideas for Italian visits. Please keep in mind that Italy during the summer months can get really hot – so don't go there if you can't bear temperatures above 35°C. In our various Italian travels we easily had over 45°C during the summer heat. If that's not your cup of tea, consider going in early fall or around Easter.