In this final blogpost we are listing a few practical tips when planning your trip to Portugal.
Places to stay
When we plan our travels, we always like to see where others (friends, family or bloggers) have been. It's always best to have some kind of reference when you are planning your trip by yourself. This is why we started this type of blog post a few years ago (I think the first we did was when we went to Bali).

A little disclaimer: we are not compensated in any way for anything we share on here. This is our personal opinion only.
Montemor-O-Novo – Alentejo
We had the best time at our Air BnB here. Hosts Martina & João are the perfect couple to give you ideas on daytrips in the area. They have a lot of (farm) animals, and Febe was allowed to help with taking care of them. She loved it!
The flat is air-conditioned (A MUST in the Alentejo summer!), the pool is clean and refreshing and we loved cooking in the outdoor kitchen. From your rooftop terrace you have the most amazing view on Montemor-O-Novo. We can highly recommend a stay there!

Martina & João are building a hotel on the premises as well, completely ecological. Keep an eye out for their plans!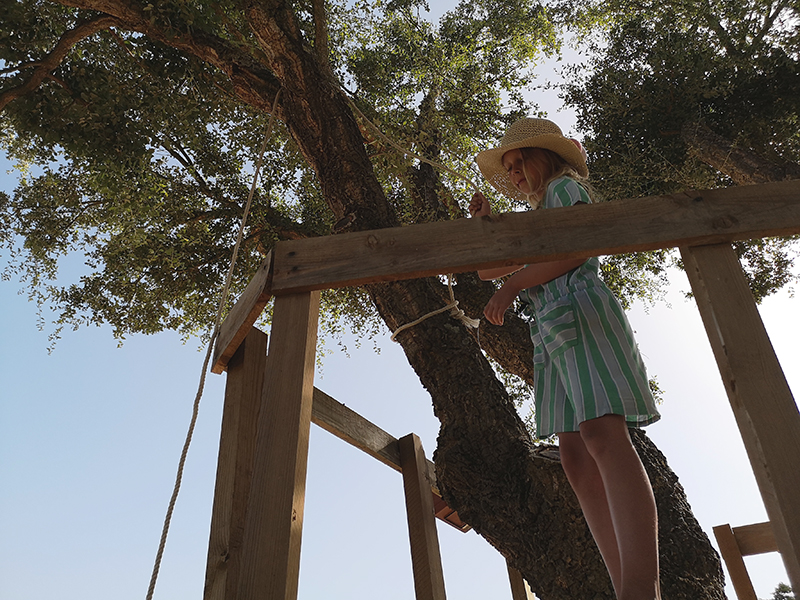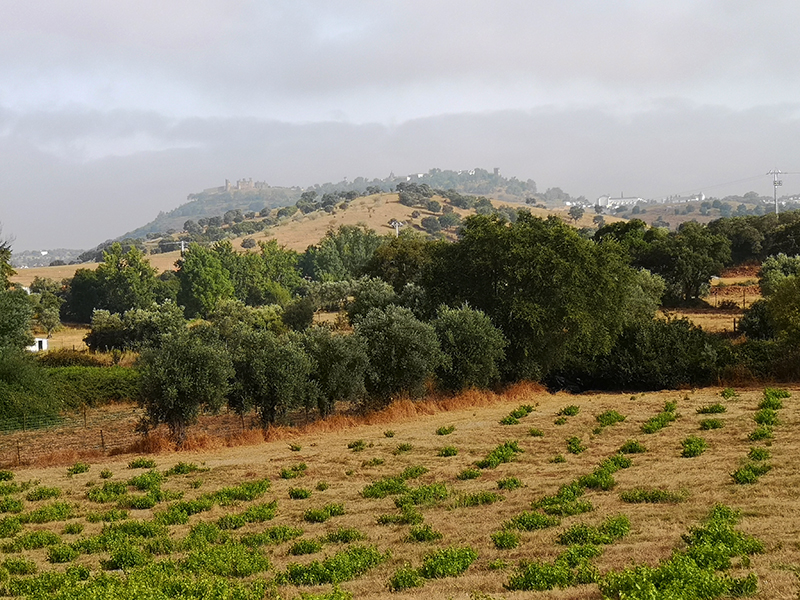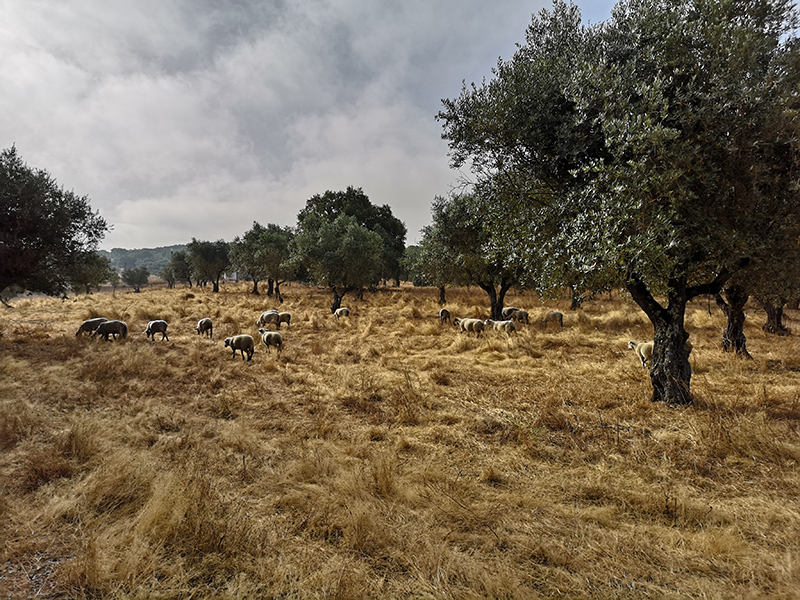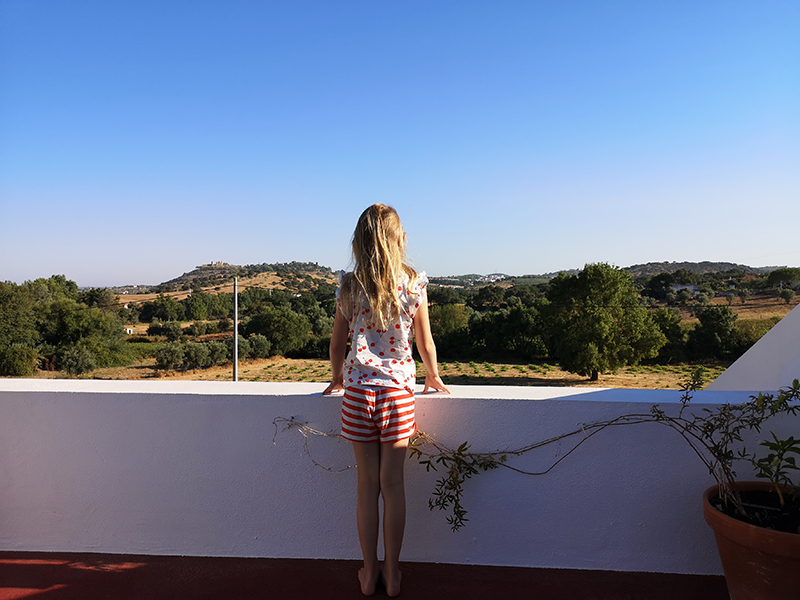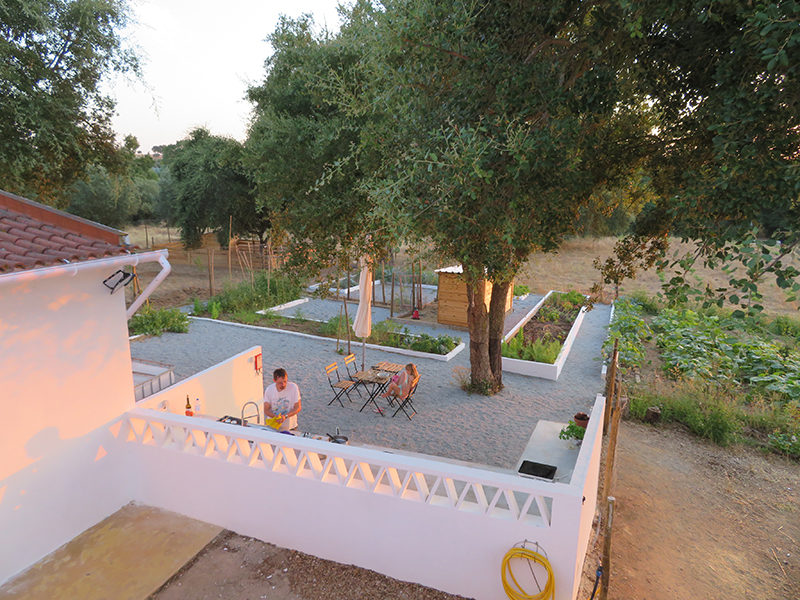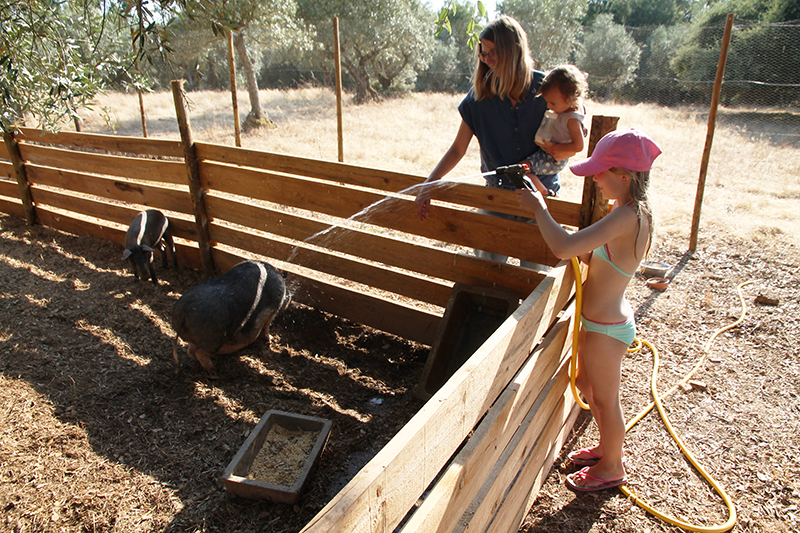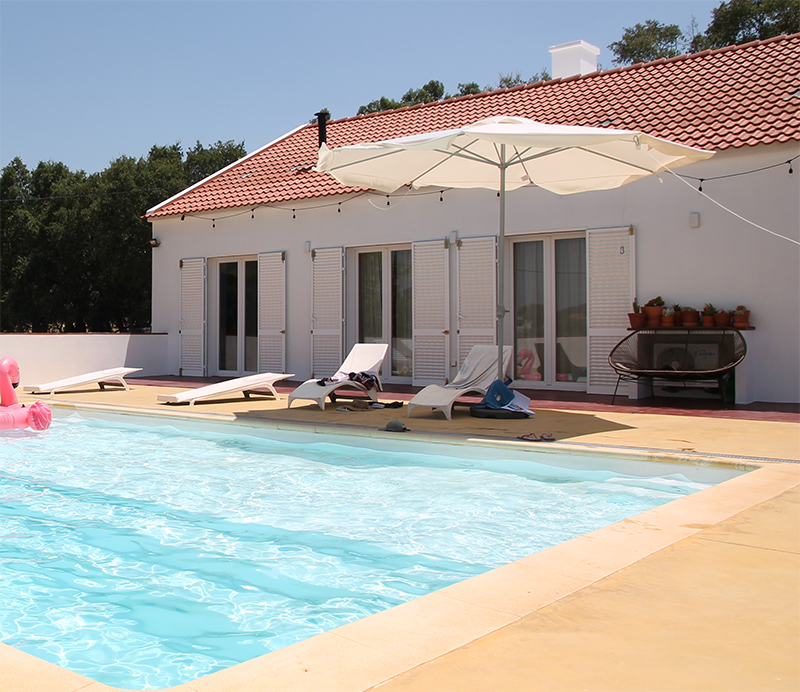 Take a look at the Air BnB listing, or follow them on instagram.
Silves – Algarve
In the Algarve we stayed at the stunning Villa Nina, a true oasis in between the orange groves of the region. The villa is air-conditioned, has the most wonderful garden and swimming pool and a lovely rooftop terrace to enjoy the last sunny hours of the day. And you have the place completely to yourself!
If you are looking for a place to relax, that's still close enough to all the touristic highlights, we recommend you take a look at Villa Nina.
Take a look at the Vrbo-listing.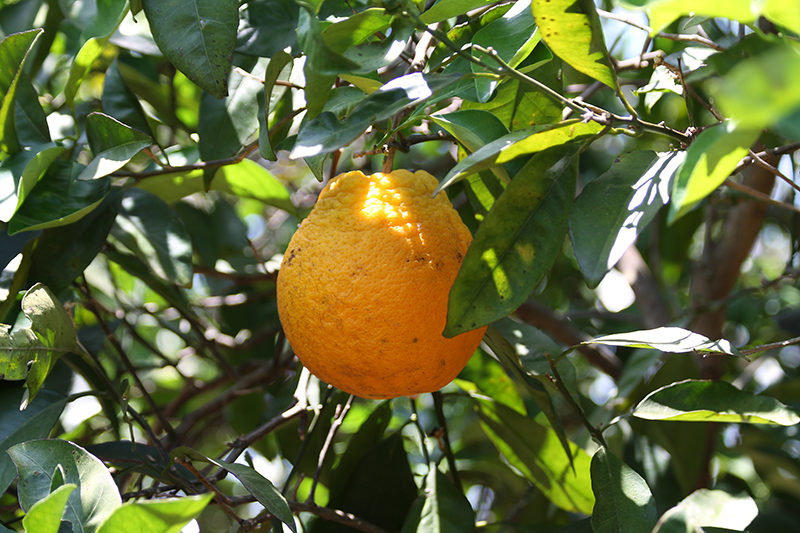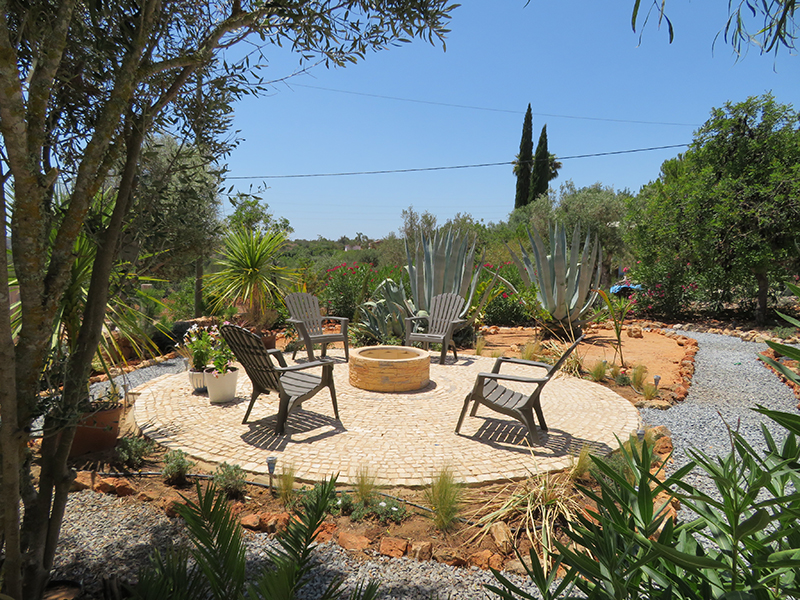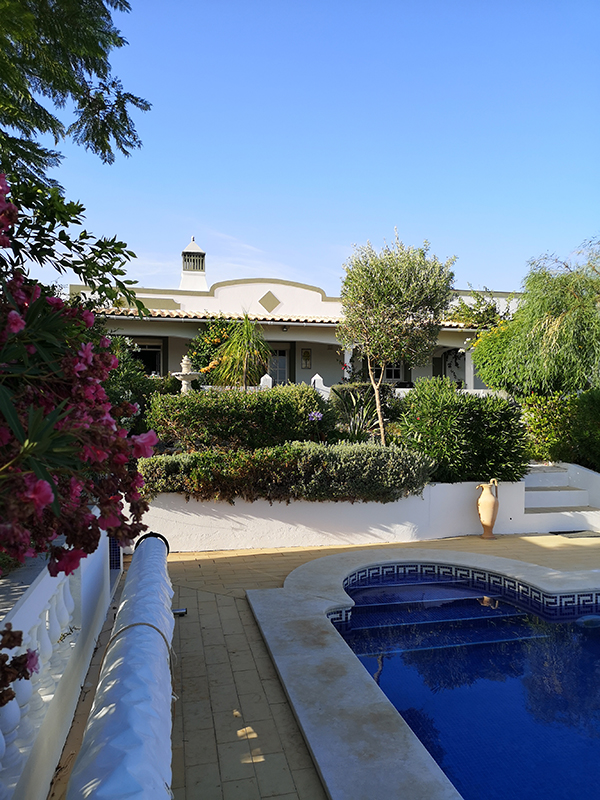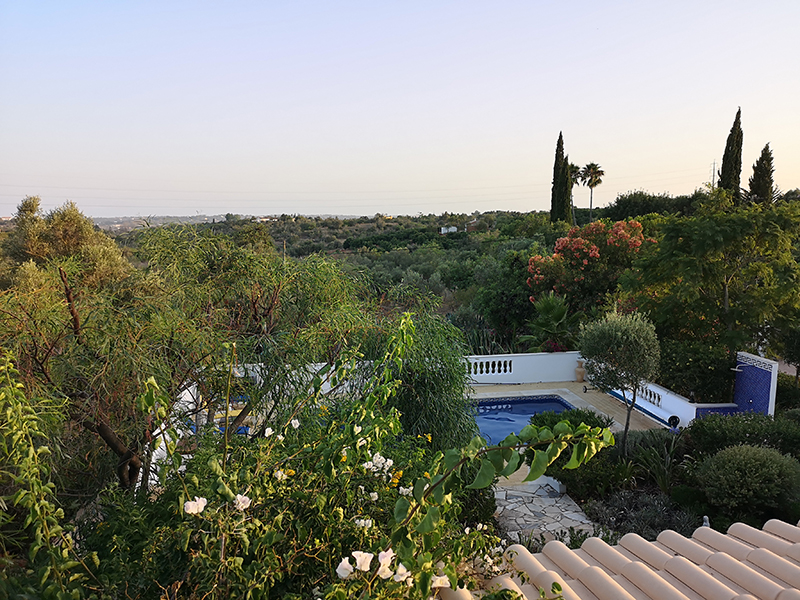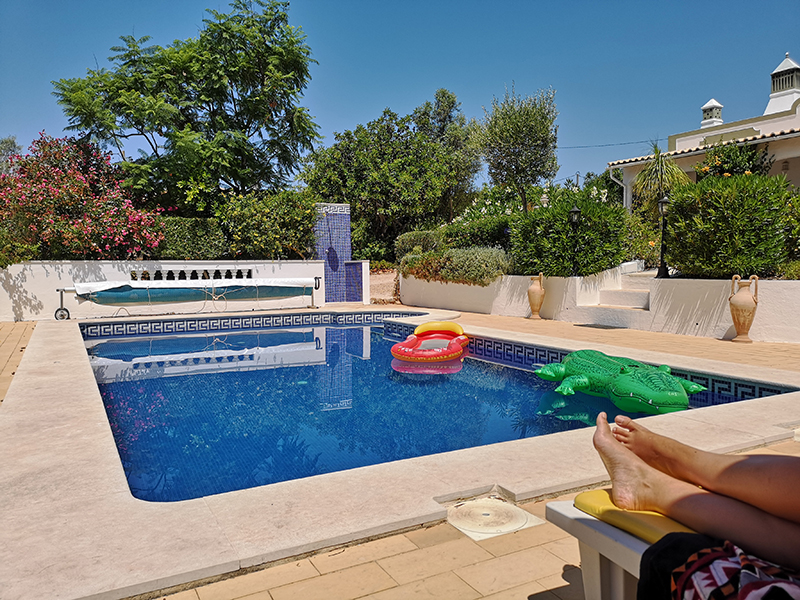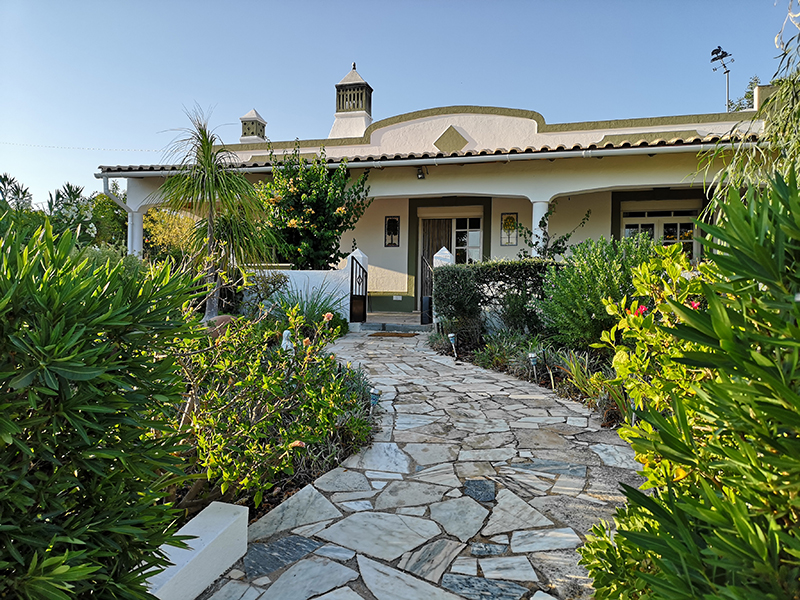 Lisbon
As a final tip we would like to recommend the lovely appartment we had booked in Lisbon. Due to the COVID-19 pandemic we had to cancel our travel plans only weeks after we had booked. Owner Sabine was extremely helpful during that whole periode. She went out of her way to ensure we got a full refund – even risking a lower rating at the booking site.
Though we didn't actually get to see the apartment (yet!), we are confident you won't regret your stay with such a lovely host. We are booking a trip to Lisbon and will stay with Sabine first thing when this crazy pandemic is over & travel is easier again…
Take a look at the Vrbo-listing.
Car rental and driving around
This was one of the trips where we rented a car. We always tend to rent from the airport, since it's by far the easiest option you have. A lot of people I know are hesitant when it comes to car rental. They are afraid for financial complications if anything would occur. That's why we always choose a reliable company, one with a good name – and not a local company without references (though they often offer cheaper deals). Good thing we did, I think. We booked with Hertz Portugal and this time we did have a (small) accident while traveling. Not our fault (we are very cautious when driving, even more so abroad), but we were extremely pleased by how the matter was handled by Hertz. So, for future car rentals, I won't hesitate booking them again.
That being said, in general, we found that most Portuguese are reckless drivers. It's in general an observation we have in a lot of southern European countries, but this time the combination of bad roads and risky drivers made it all slightly more complicated.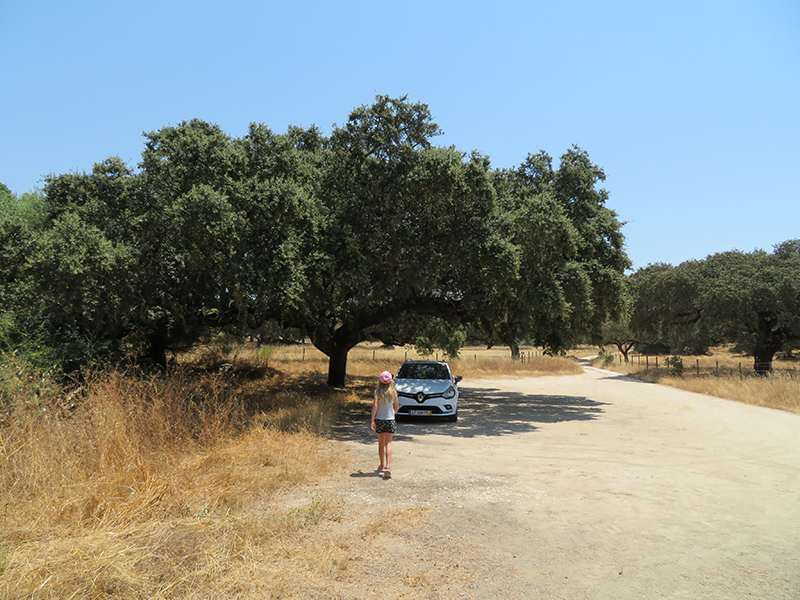 When you drive around Portugal, any road that is indicated with a letter M or N in front of it, is safe to drive on. Other roads are often in a VERY bad condition, making them hard to manoevre. We were there in a very hot & dry period. I can't even imagine what rainfall would do to them. When visiting certain sights we often had to drive at about 10kms / hour to avoid damage to the car.
Another thing you need to be aware of, is that Portugal has a toll system for highways. The easiest option is to rent a "Via Verde" toll sensor, which allows you to pass the tollroute and pay afterwards through the car rental company. All toll roads use an electronic toll system, which makes it impossible to pay manually at the site (cash or credit card). Toll roads are well indicated, and during most of your drives you can ignore them completely. We found that our GPS system often indicated only a minute or two time advantage when taking them. They can be handy, however, for longer stretches in between destinations or when coming from or driving to the airport. You can find more information on the toll road system here.
Local food
We wouldn't be us if we didn't recommend to you a few local dishes. Eating is one of the greatest pleasures in life, if you ask us. We mentioned a few highly recommend dining places in our blog posts, but here are a few dishes you really need to try:
Pica Pau
Pica Pau is originally a dish of fried meat, with a sauce and Portuguese pickles on top of it. We ate a seafood version at Magic Cactus, with squid. Absolutely delicious!
Funny sidenote – Annick is a bit of a crochet addict, and one of her favourite designers is… Pica Pau. The literal translation means woodpecker.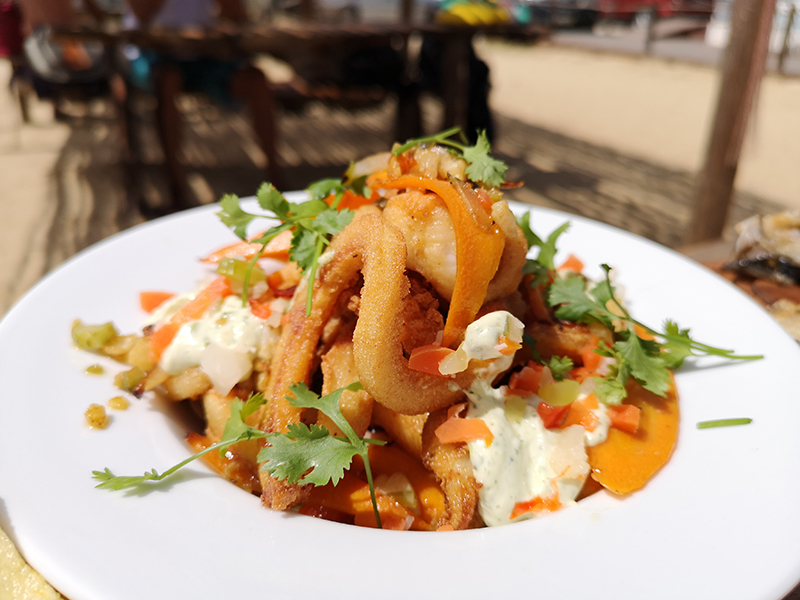 Grilled sardines
Simply grilled barbecue sardines are excellent to enjoy next to a stunning beach.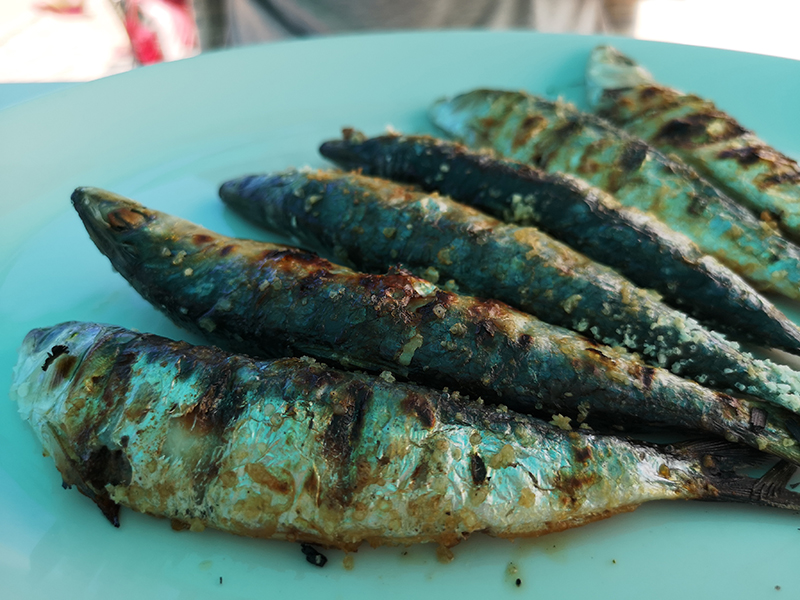 Chicken piri-piri
Grilled or charcoaled chicken covered in a spicy piri-piri paste or sauce. Simple but delicious!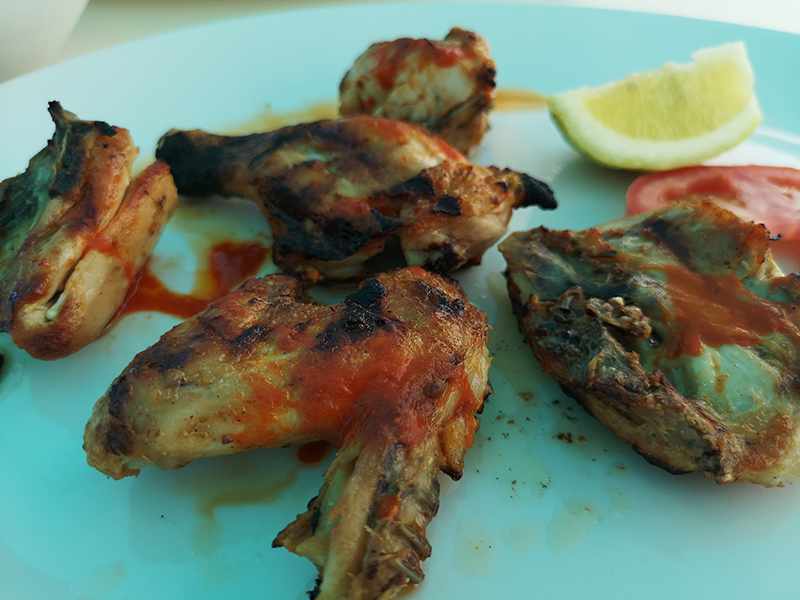 Pastel de nata
Though this delicious round little pie is very traditional in the area of Lisbon, you can find it in the whole of Portugal. We bought some together with other Portuguese sweet treats and tried to eat it before Maxi stole our breakfast 🙂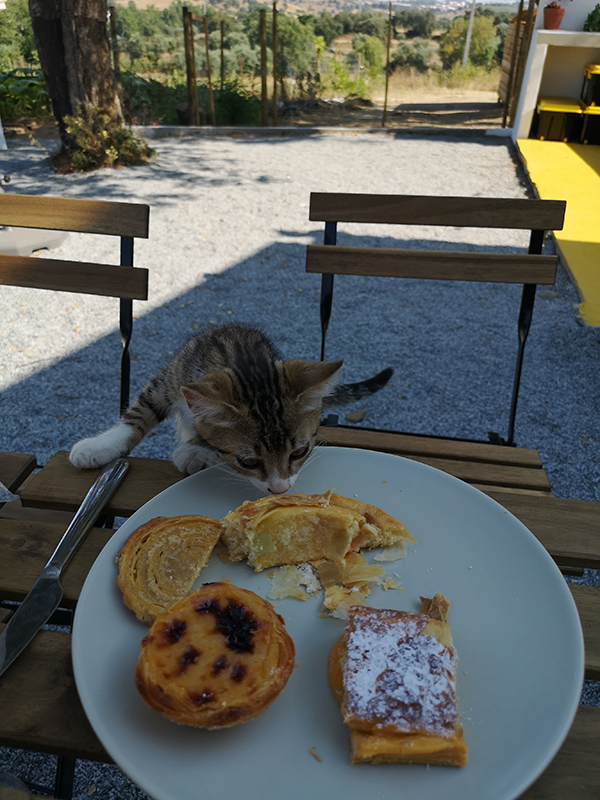 Porco preto
Meat from the black pork is very popular in the Alentejo region. Next to a variety of stews you can also eat cut raw ham from it as an appetizer, or a dish with a selection of different pieces of meat and preparations, like we did.
The black pork meat has a delicous taste, because the pigs roam free in the oak forests and eat only acorns in their fattening period.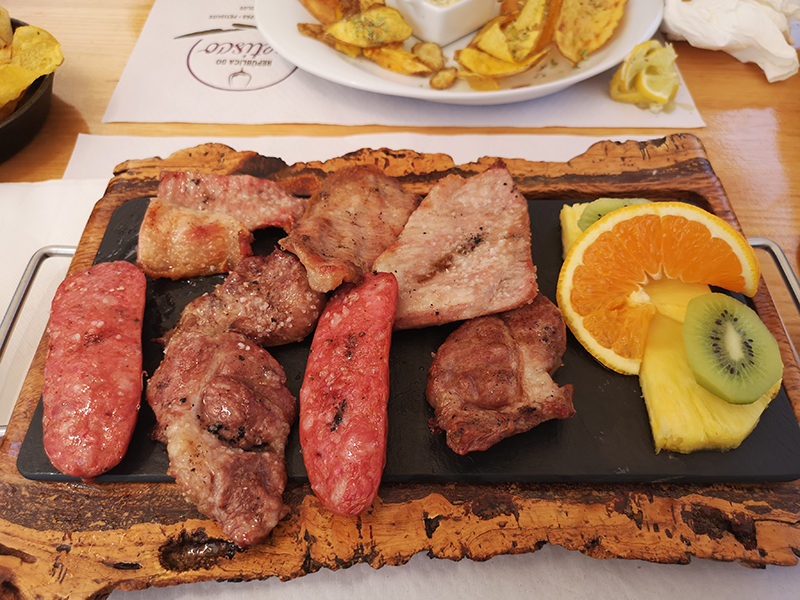 Aroz de marisco
This delicious dish combines several seafoods: shrimp, crab, mussels, lobster and clams. It was the culinary highlight of our trip, without any doubt!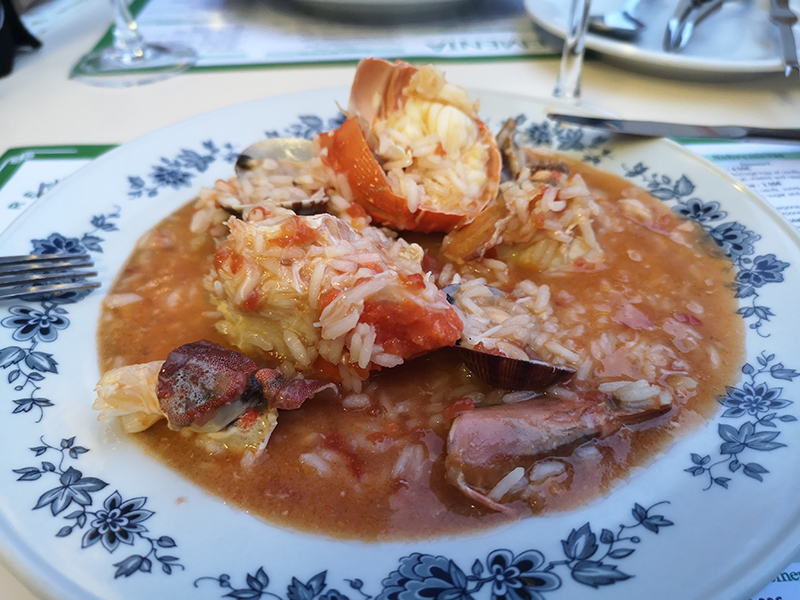 We hope you'll find these tips useful when planning a trip to this great country. We can't wait to get back there and explore different areas if this crazy pandemic ever ends 😉