Judging from the number of blog posts we've already written about Slovenia, I think it's fair to say by now that this country is a treasure-chest of travel highlights. Whether you are looking for some ancient culture, you are in need of some stress-reducing nature exploration or you just fancy a pleasant city break, it's all there. Slovenia is a small country: only 20273 square kilometers (i.e. 7827 square miles). We've been there more than 2 weeks in August of last year,  made visits on a daily basis (usually even visited more than one place per day) and we still haven't fully covered the western part of its territory. We hope that our posts can at least show you a glimpse of the beauty of Croatia's lesser known neighbour. Compared to northern Croatia (which we also visited), the atmosphere is much more friendly and relaxed, I might add.
One might wonder: if it has so much on offer, what is considered the no. 1 highlight in this country? To find out, I surfed to the websites of Lonely Planet, Tripadvisor and The Guardian to look for articles listing the top tourist attractions in Slovenia. In all three cases, this turned out to be the very same thing: Lake Bled. This wasn't a real surprise to us: it's on the cover of every travel guide we bought and, to be honest, it also ranks highly on our "must-do" list for this country.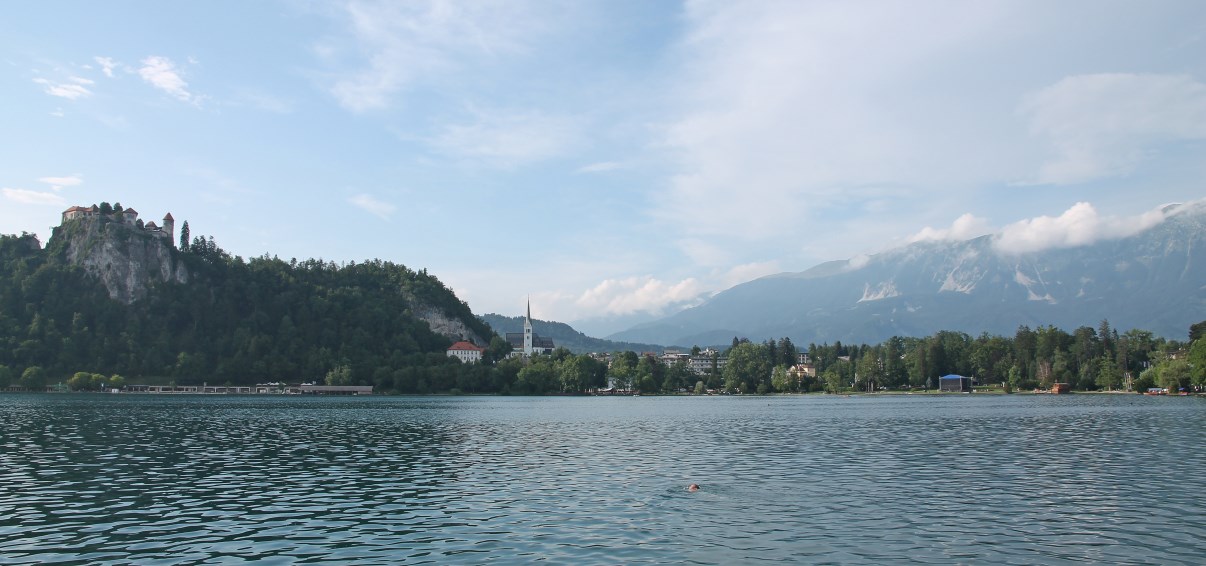 The Lake Bled experience is not so much that of enjoying a day by a beautiful lake (which it actually is, but I think Lake Bohinj is just as gorgeous), it's more a combination of breathtaking sights and activities which you will never forget. To be completely honest here, Lake Bohinj also had many different highlights and is definitely well worth a visit as well. However, our day at Lake Bled was so perfect that it even surpassed our superb day at Lake Bohinj. And here is why:
1. A postcard view.
Standing on the shore and looking out over the lake's surface, rippled by the morning wind, it will become clear to you: this must be one of the best views ever! The village of Bled to your right, the Castle of Bled (Blejski Grad) in front of you and to your left maybe the most highlighted view in all Slovenia: Bled Island (Blejski Otok) and its Church of The Assumption. Add to this the backdrop of the forested hills and mountains of the Karawanken and Julian Alps, and this is a perfect picture.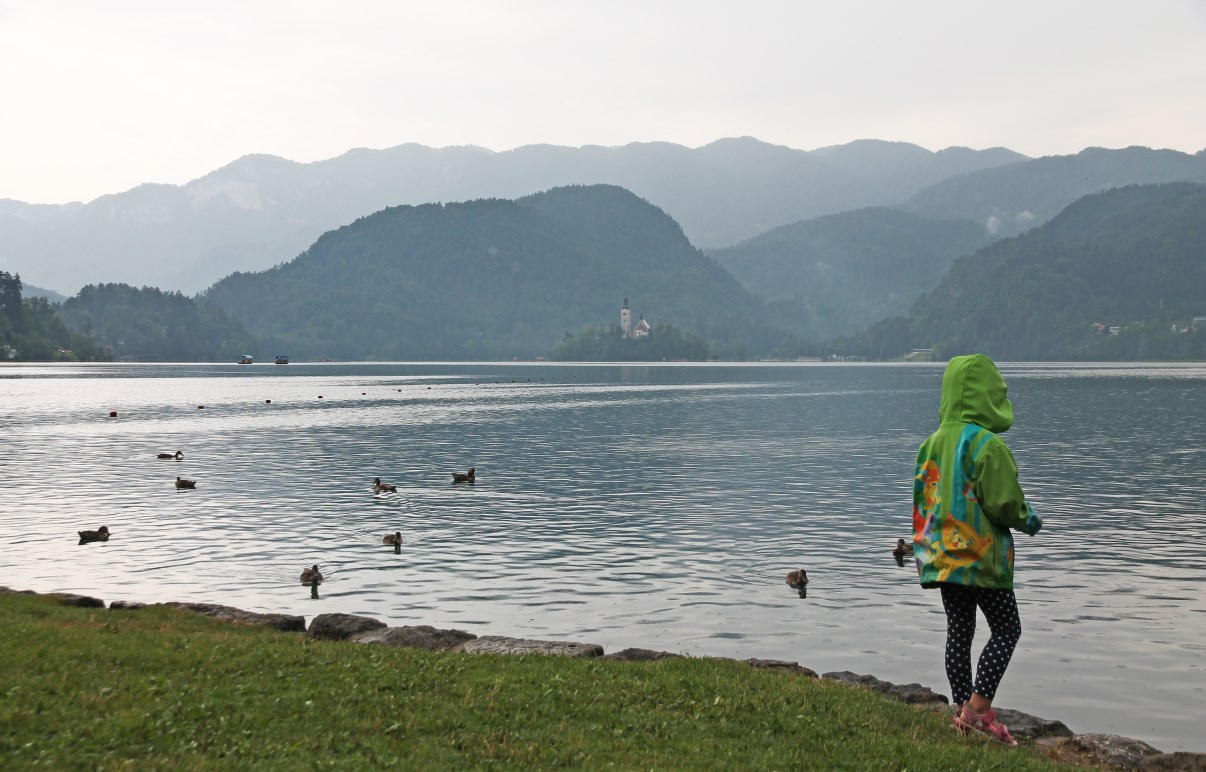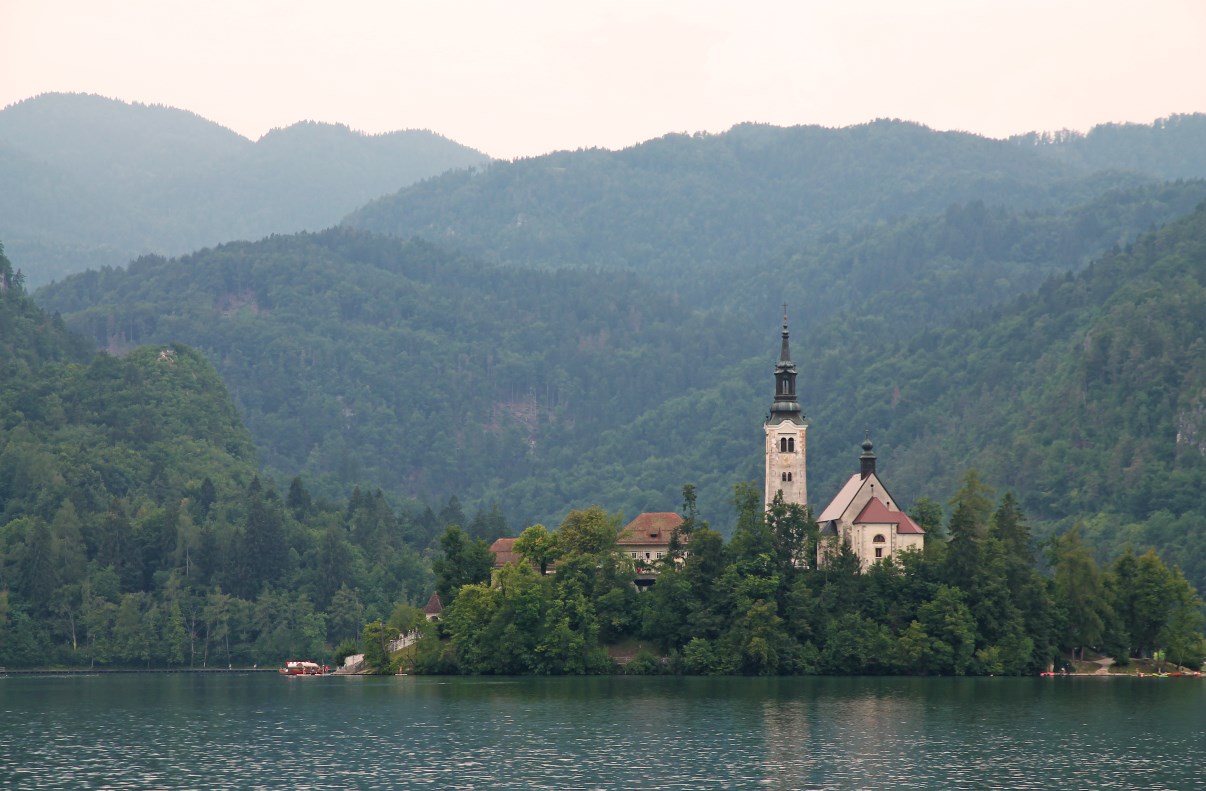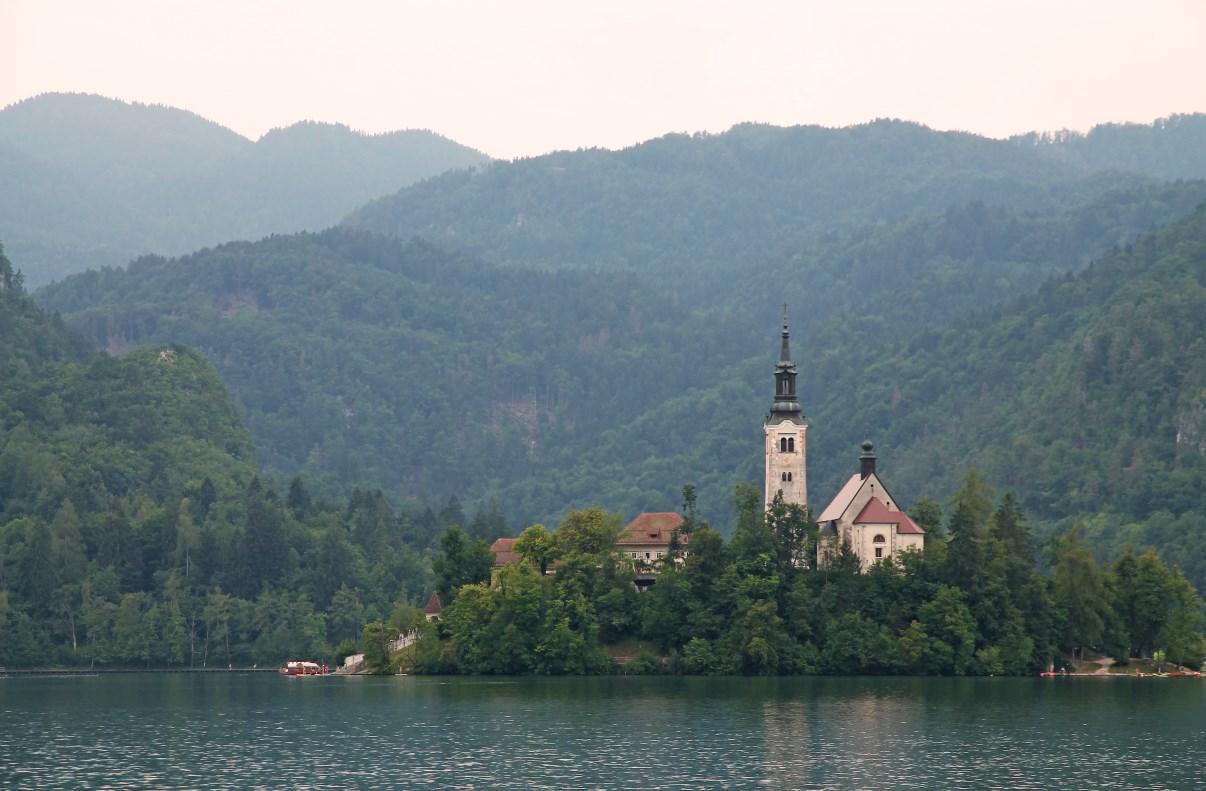 2. Let those arm muscles work and row, row, row your boat up to the island.
The most popular way to get to Blejski Otok island is to go aboard a wooden, hand propelled gondola, or Pletna. If you are a bit more adventurous and sportive, we would like to recommend taking a rowing boat. In about 20-30min you will arrive at the monumental stairway that dominates the island's southern side. You can leave your boat here while you explore the tiny islet. Keep an eye on the time though, because your rental time is limited. And you don't want to rush back over the lake to avoid an extra fee (like we did).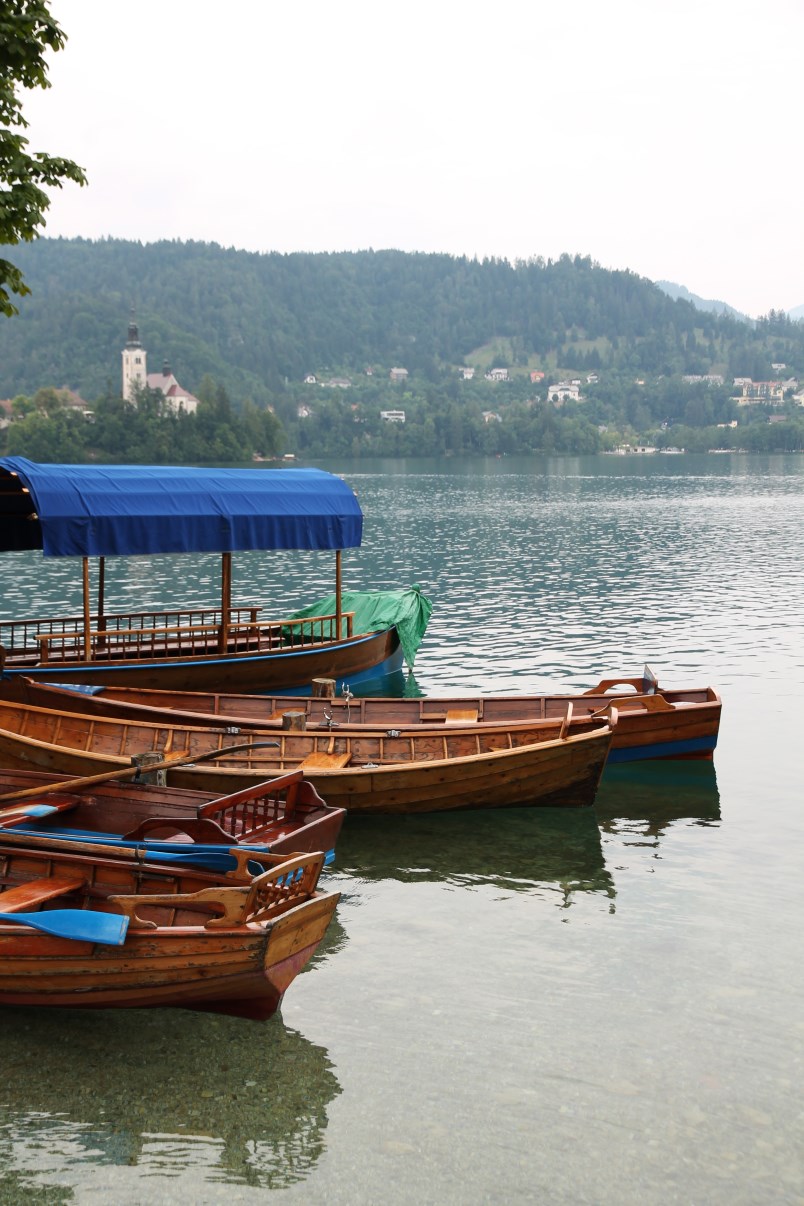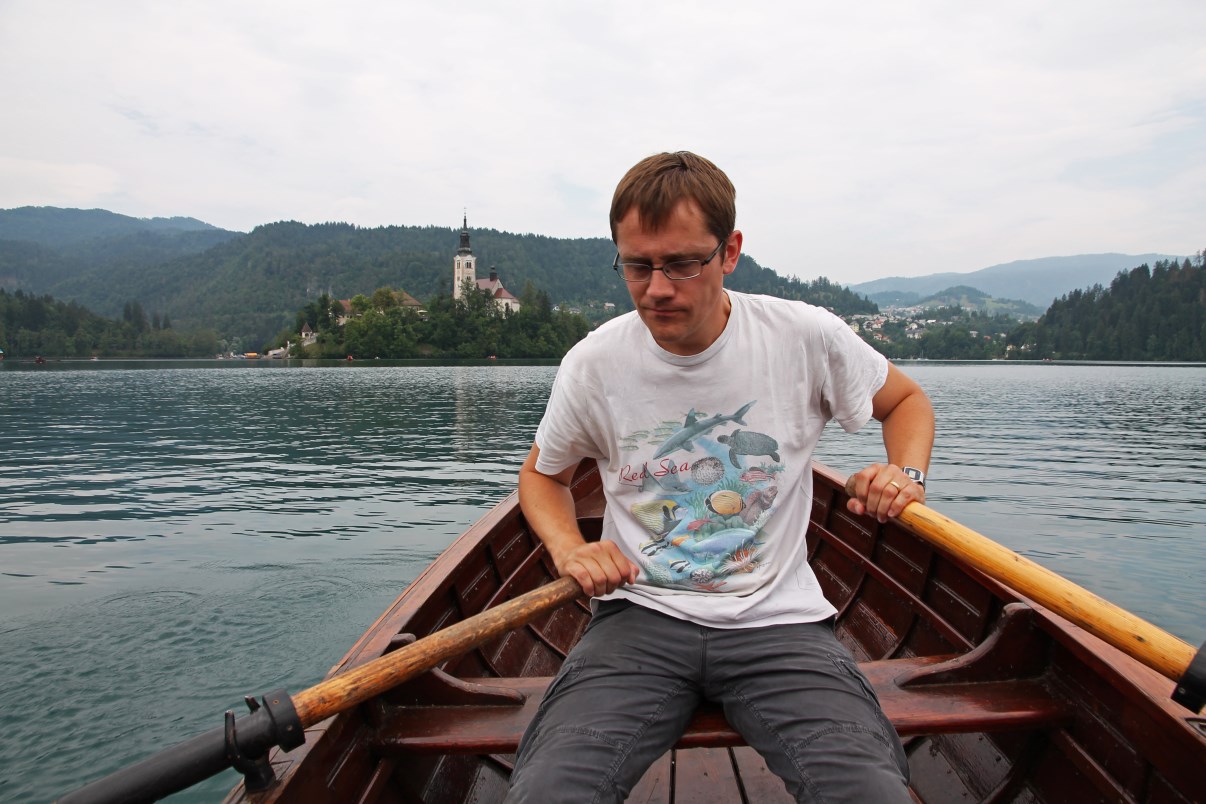 The island itself is tiny. There is the 15th-century, baroque church, but there are non-stop weddings going on here. This church still is a popular place of pilgrimage. Next to it is the rather grim-looking bell tower, which contains a "wishing bell". I think that the Island of Bled is a clear case of "the destination is not as exciting as the road that gets you there." Nothing special in itself, but a must-do.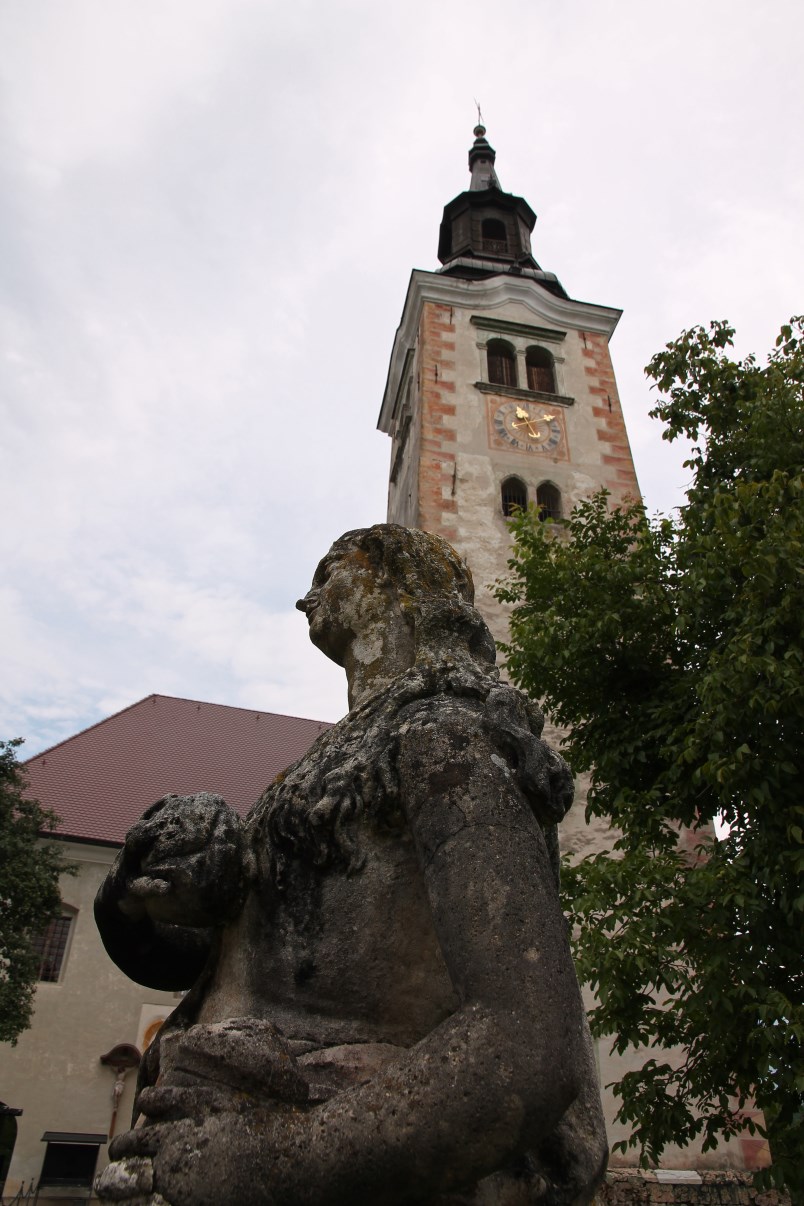 3. Get wet!
The water of Lake Bled is warm and clear throughout the year, so it's perfect for swimming. We made the most of the opportunity to teach Febe how to snorkel, although this first attempt wasn't really succesfull.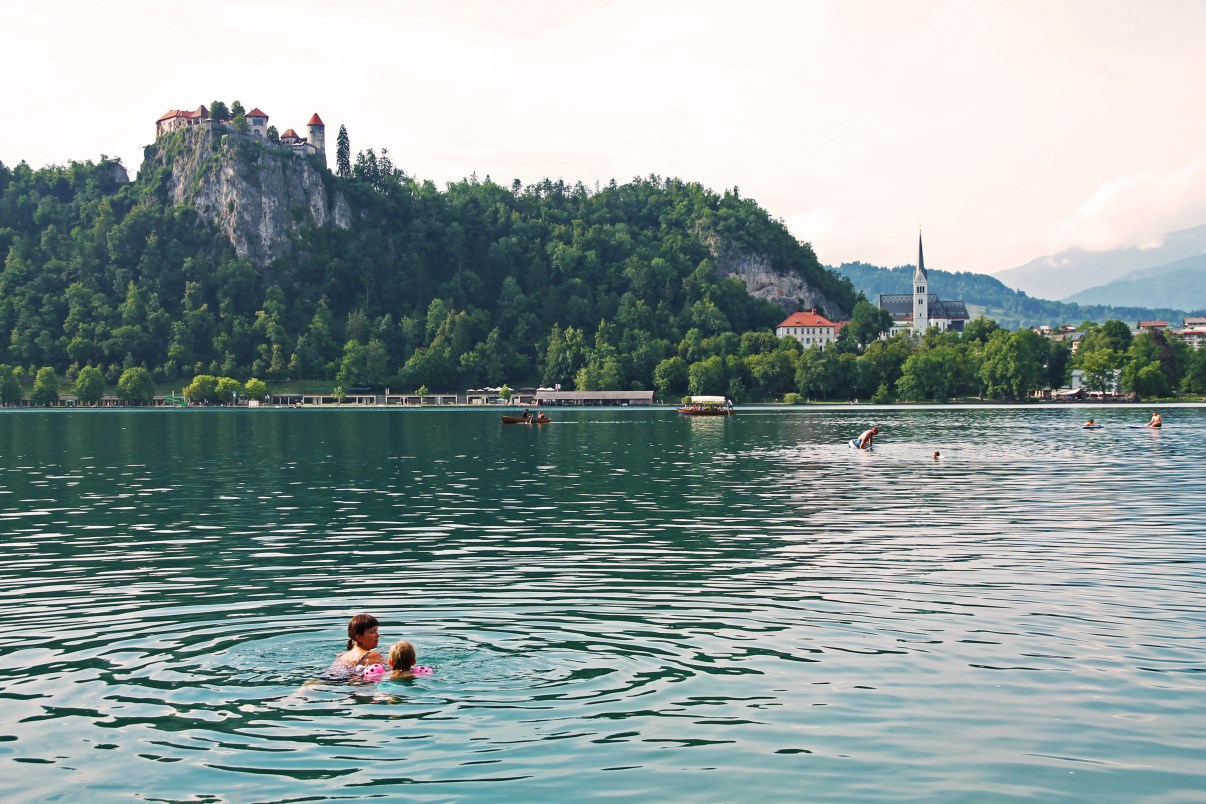 4. Go for a walk in one of the most stunning stretches of nature you'll ever see!
If you are in Bled, you really need to take a few hours of your time to visit the Vintgar Gorge. The gorge is located only 4km from Bled. You can reach it on foot. We tried it, but everyone we asked the road to, told us that it was far and a difficult walk. Finally, we got lost and returned to the city. There we learnt that there is a car park at the entrance, which I think is the easiest option. The walk takes you on a wooden walkway along the Radovna River, up to the Šum waterfall.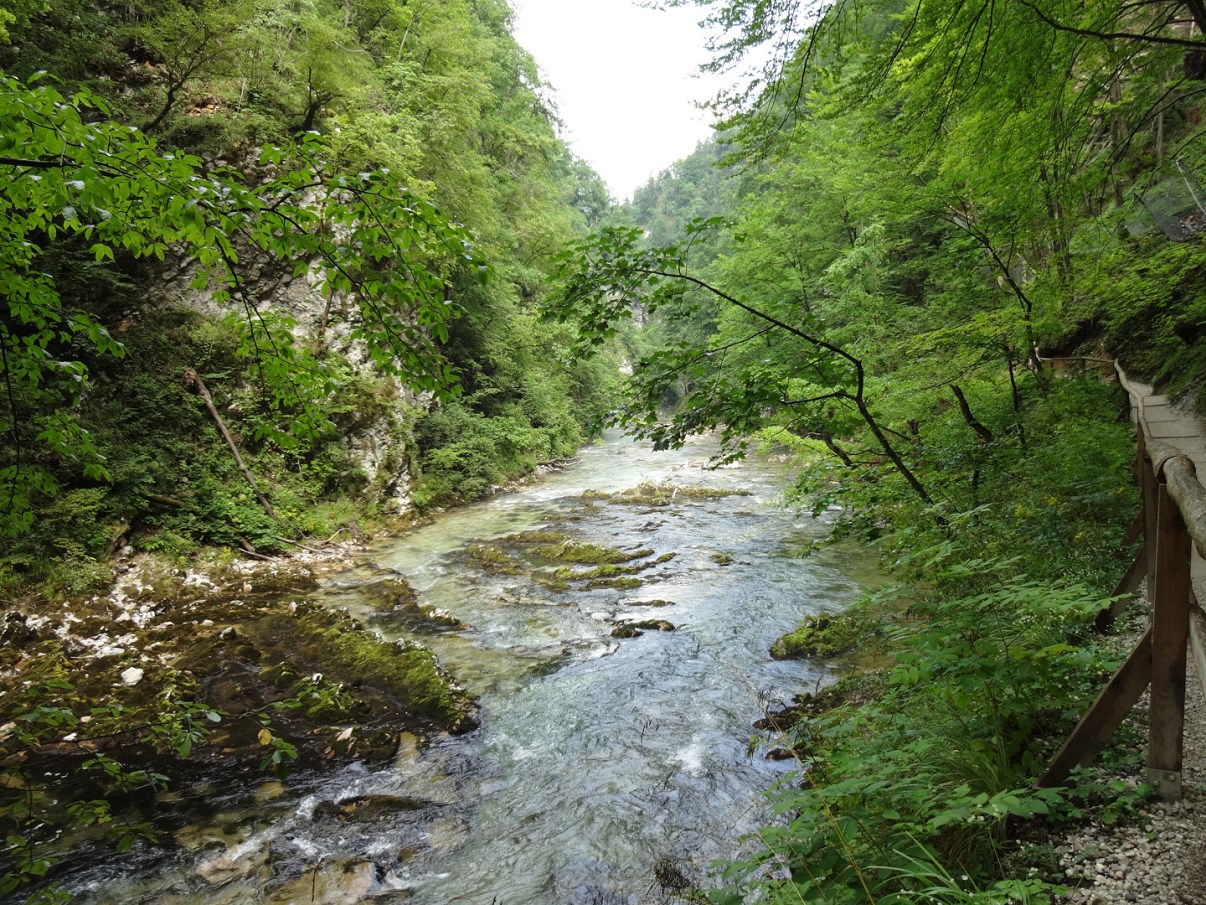 Except for some scattered groups of tourists, it is like entering a hidden world. You can see groups of fish relaxing in crystal-clear pools that lie in between the spectacular rapids and wide cascades. Sky-high cliffs rise up next to you, casting shadows over the trail that seems to be glued to the rocks. Sometimes the scene is almost surreal, with vails of mist creeping over the river's surface while you traverse the gorge over a small wooden bridge, or when the sides seem to reach out to each other, so that the gorge becomes very narrow indeed. The wooden walkway, blue-green waters, steep rocks and lush forrests are the perfect backdrop for a splendid walk in a majestic and picturesque environment.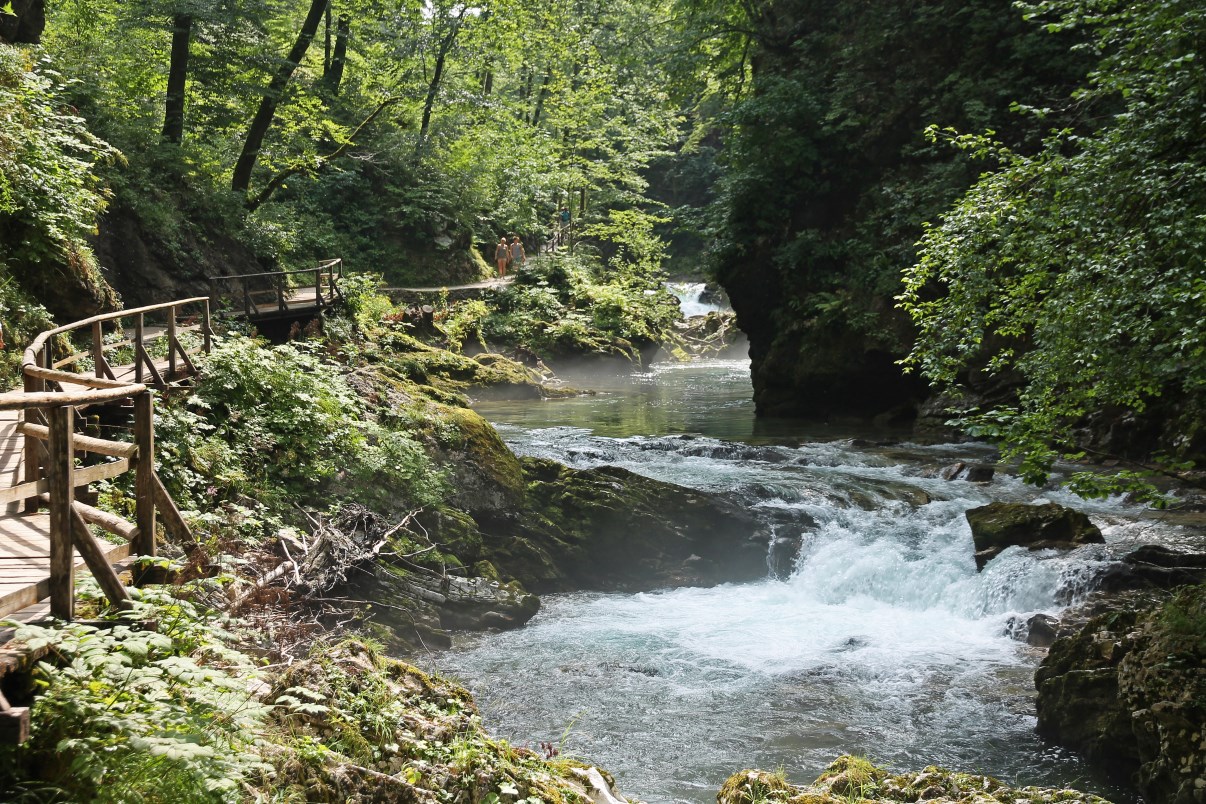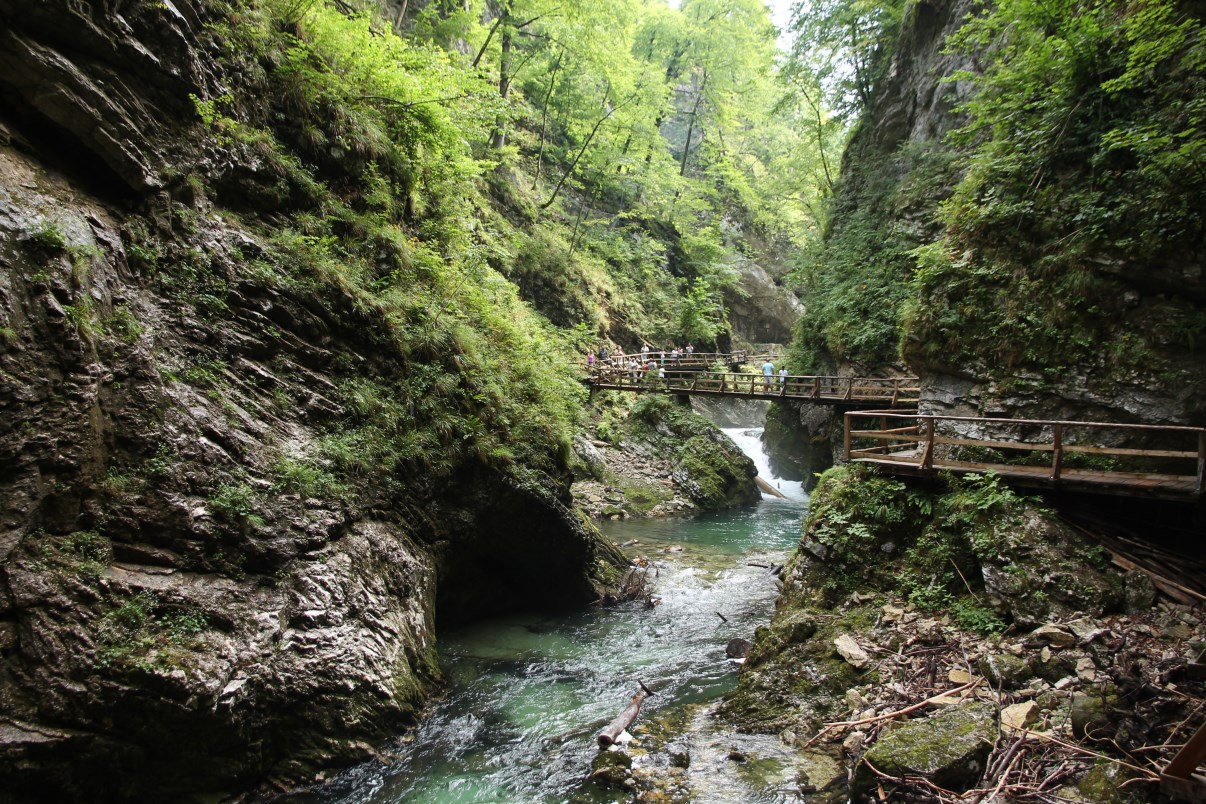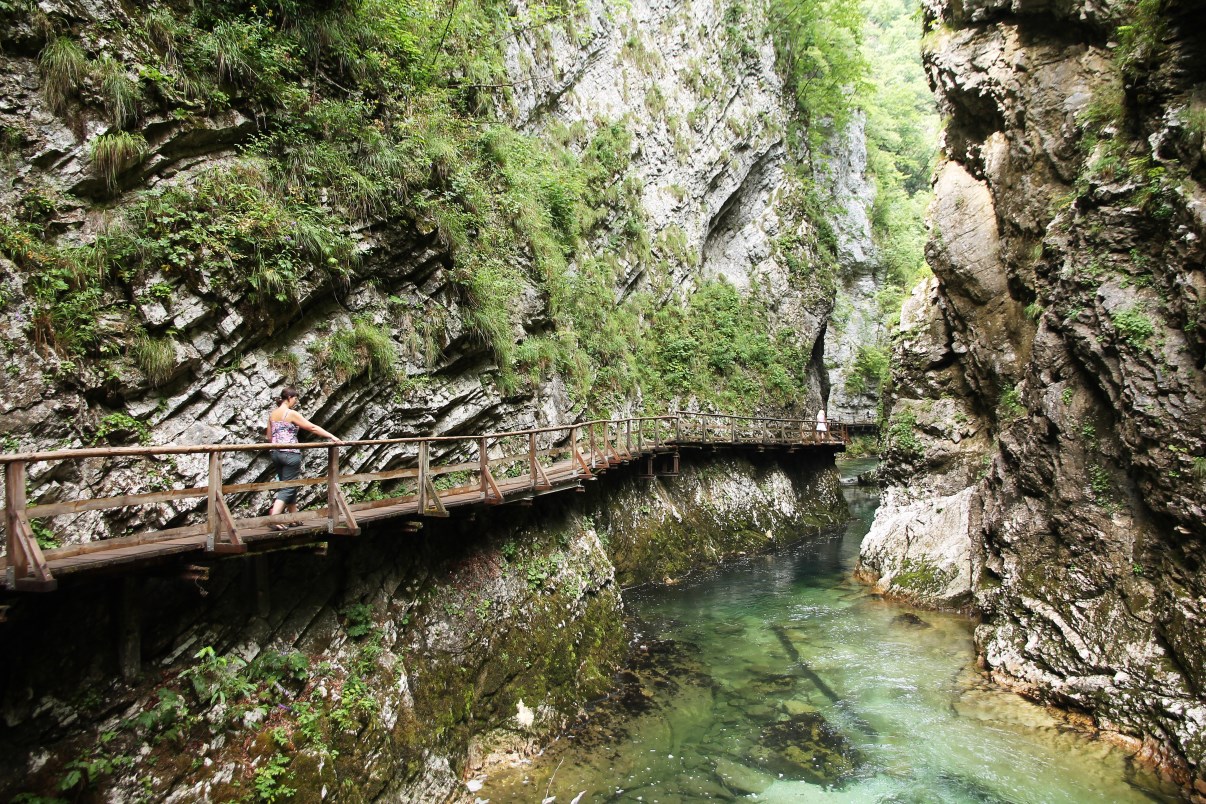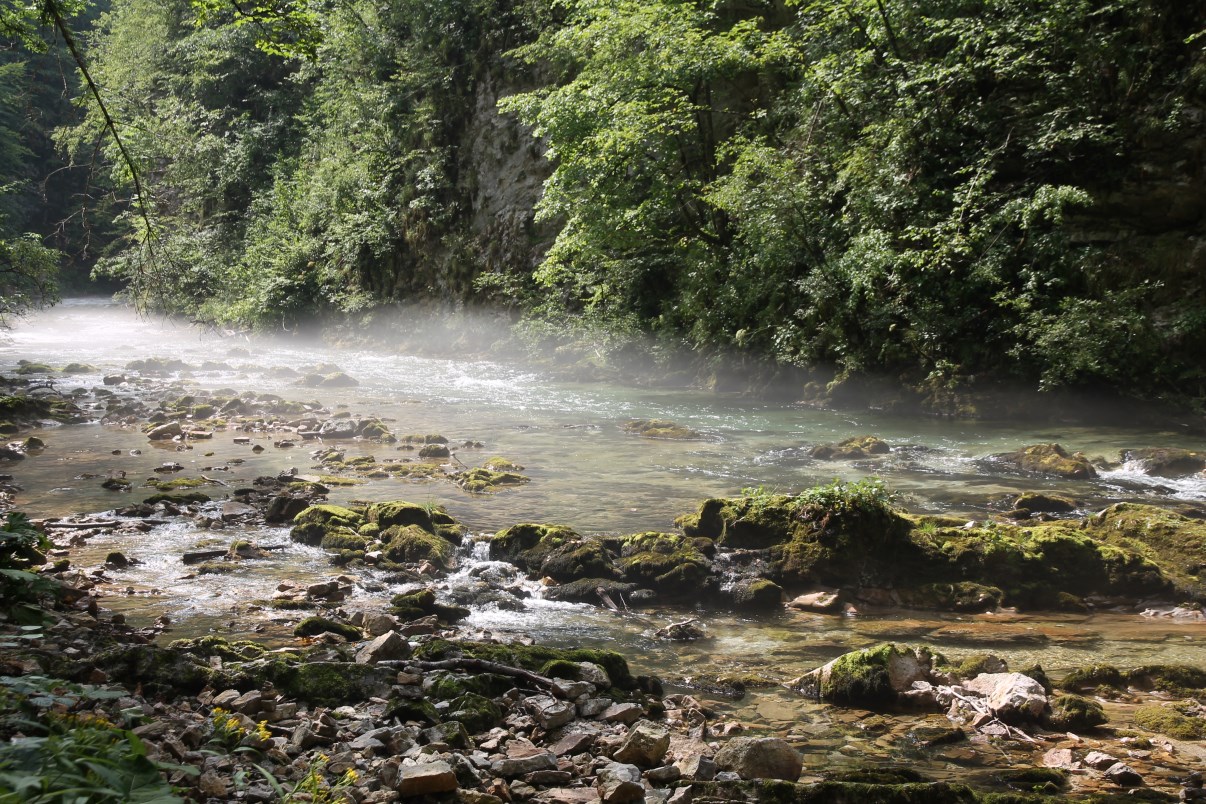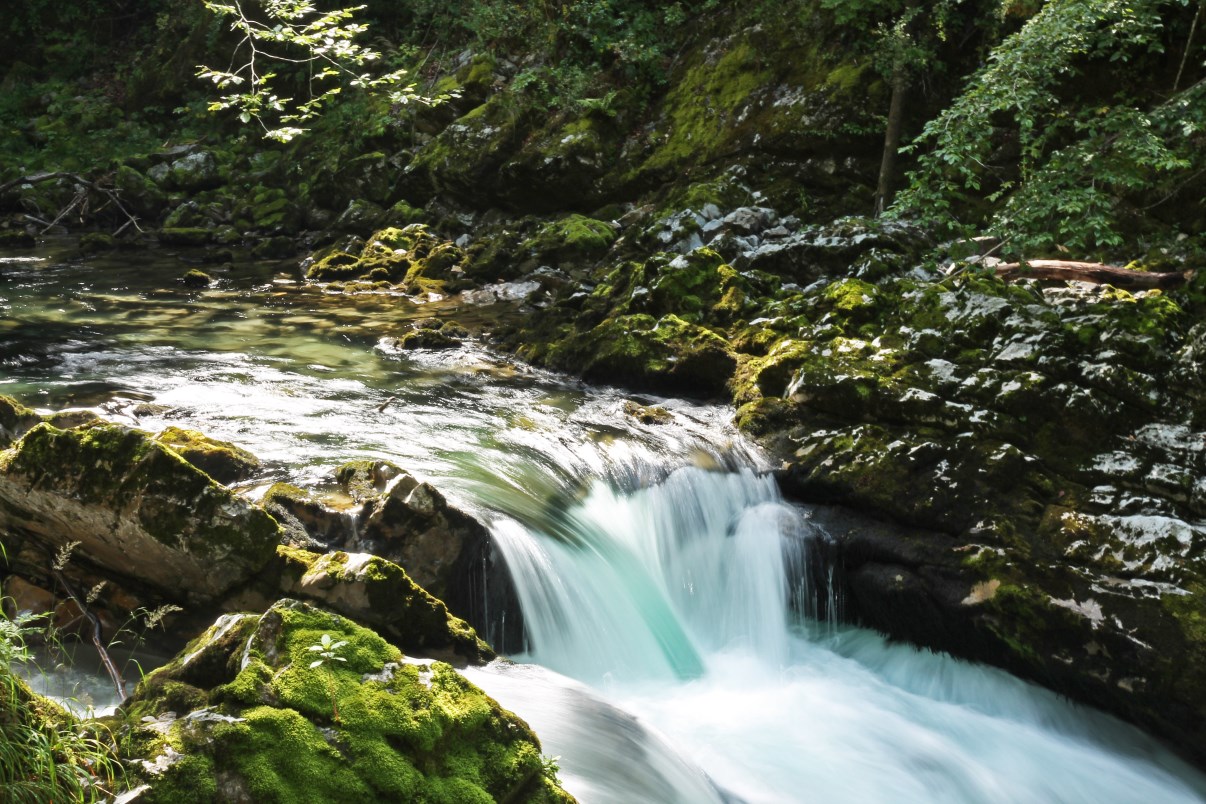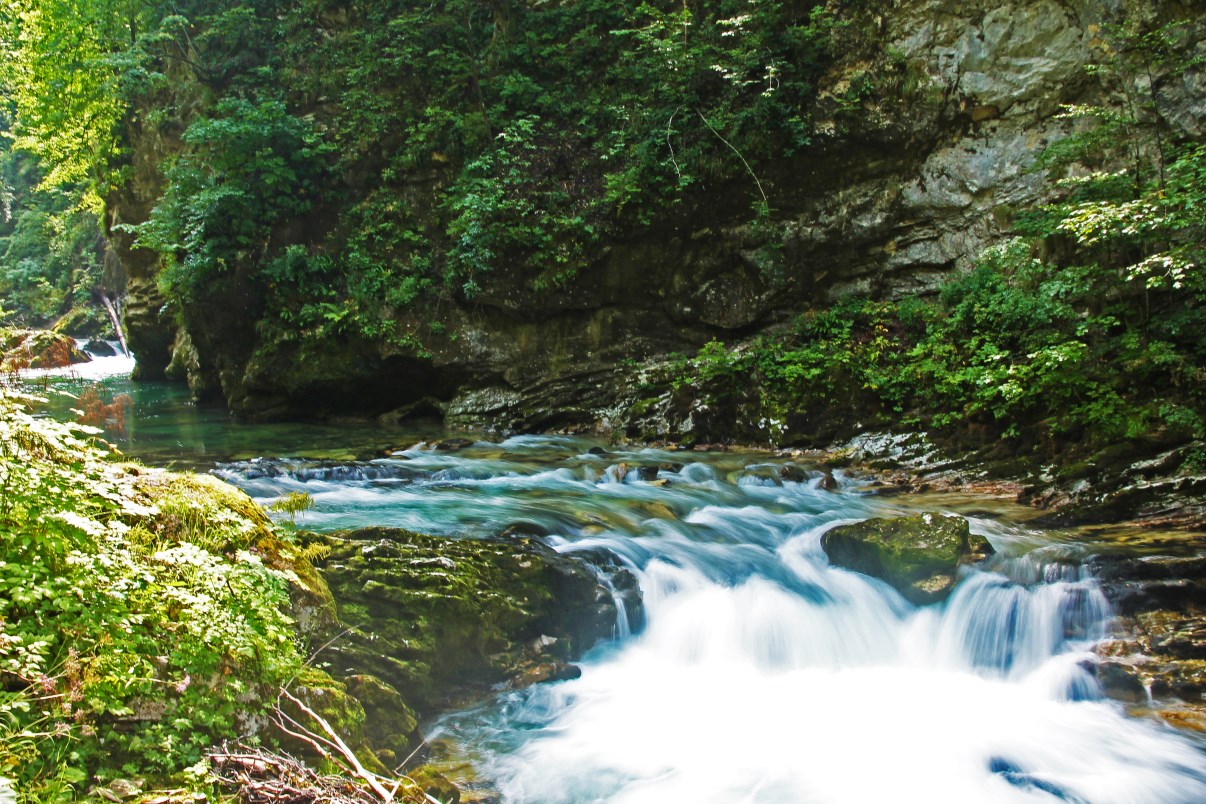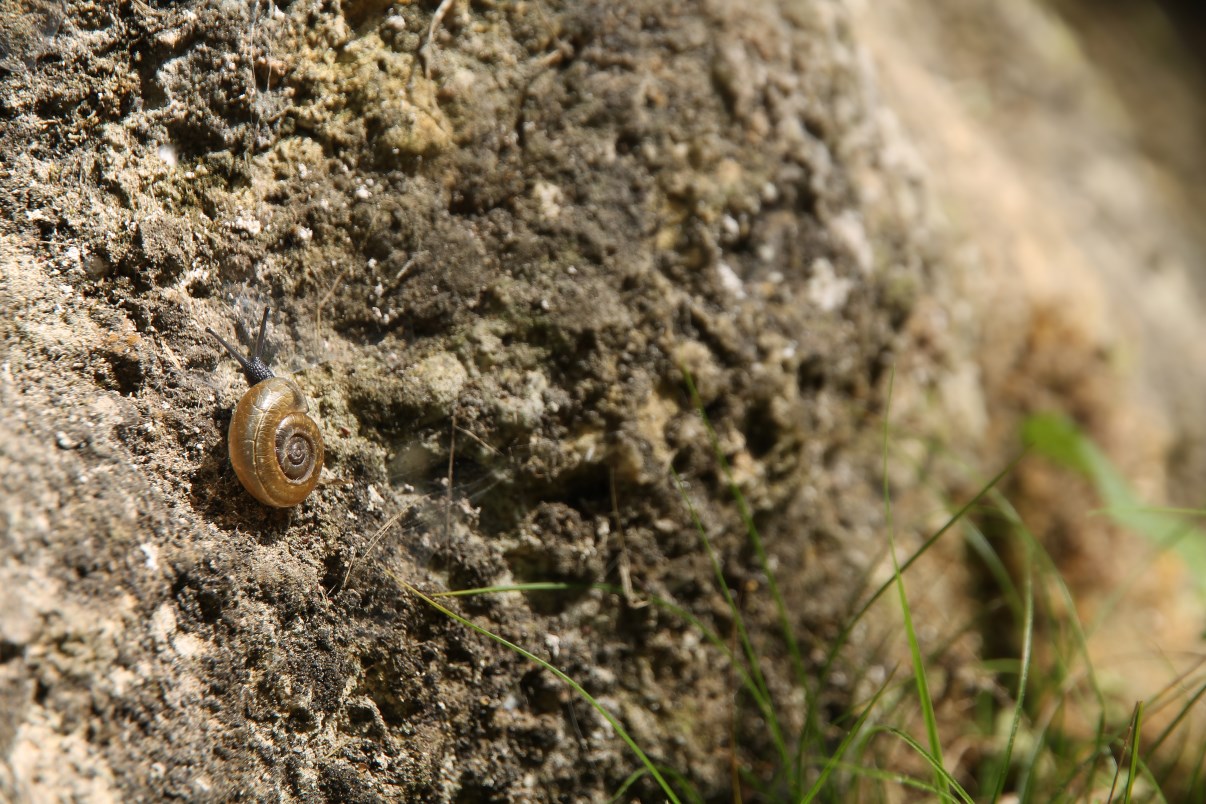 If you want to go all the way to Slap Šum (Šum Waterfall), bear in mind that the hike is pretty long, with a lot of ups and downs. At the end of the gorge there is a small shop, and a 20' walk will take you down to the base of the waterfall, e.g. for a photo.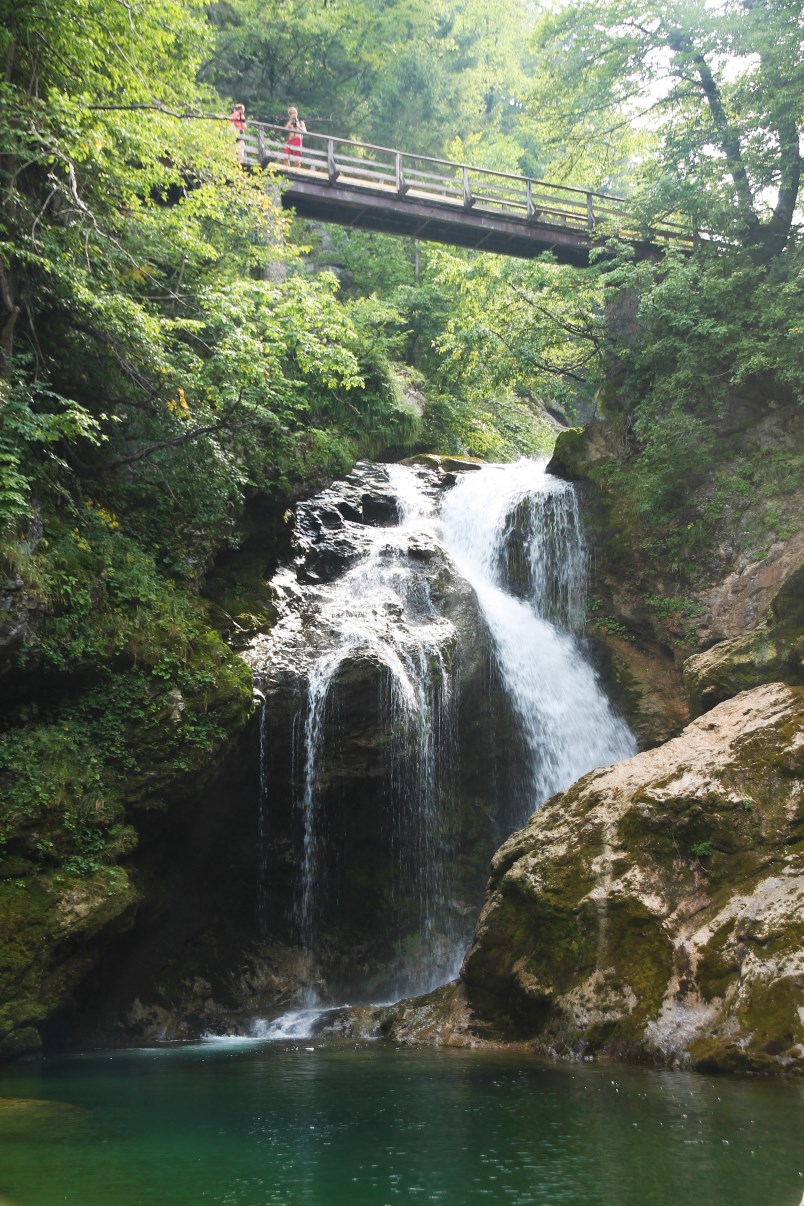 Visiting the Vintgar Gorge is a must-do in Slovenia! Together with the Škocjan Caves, this was our no. 1 highlight of the country.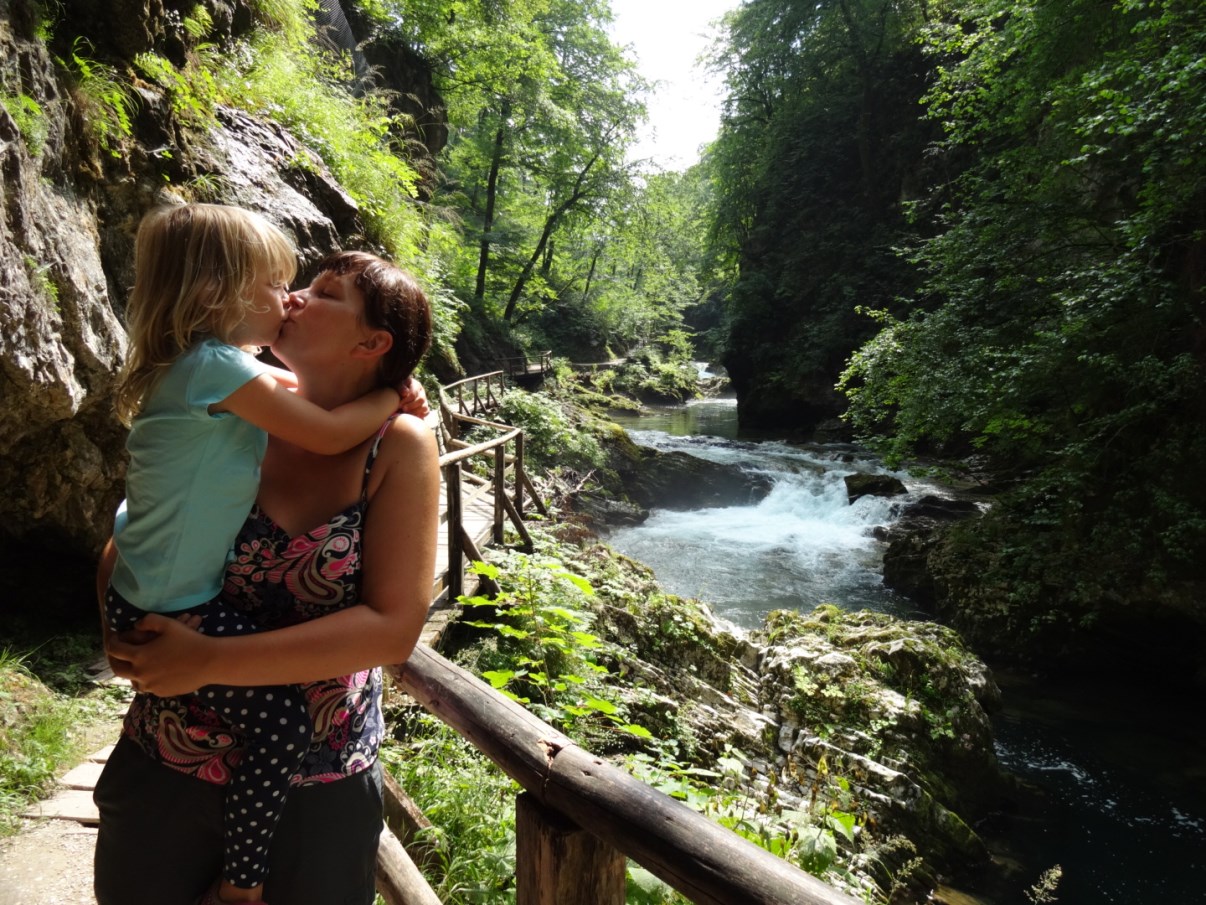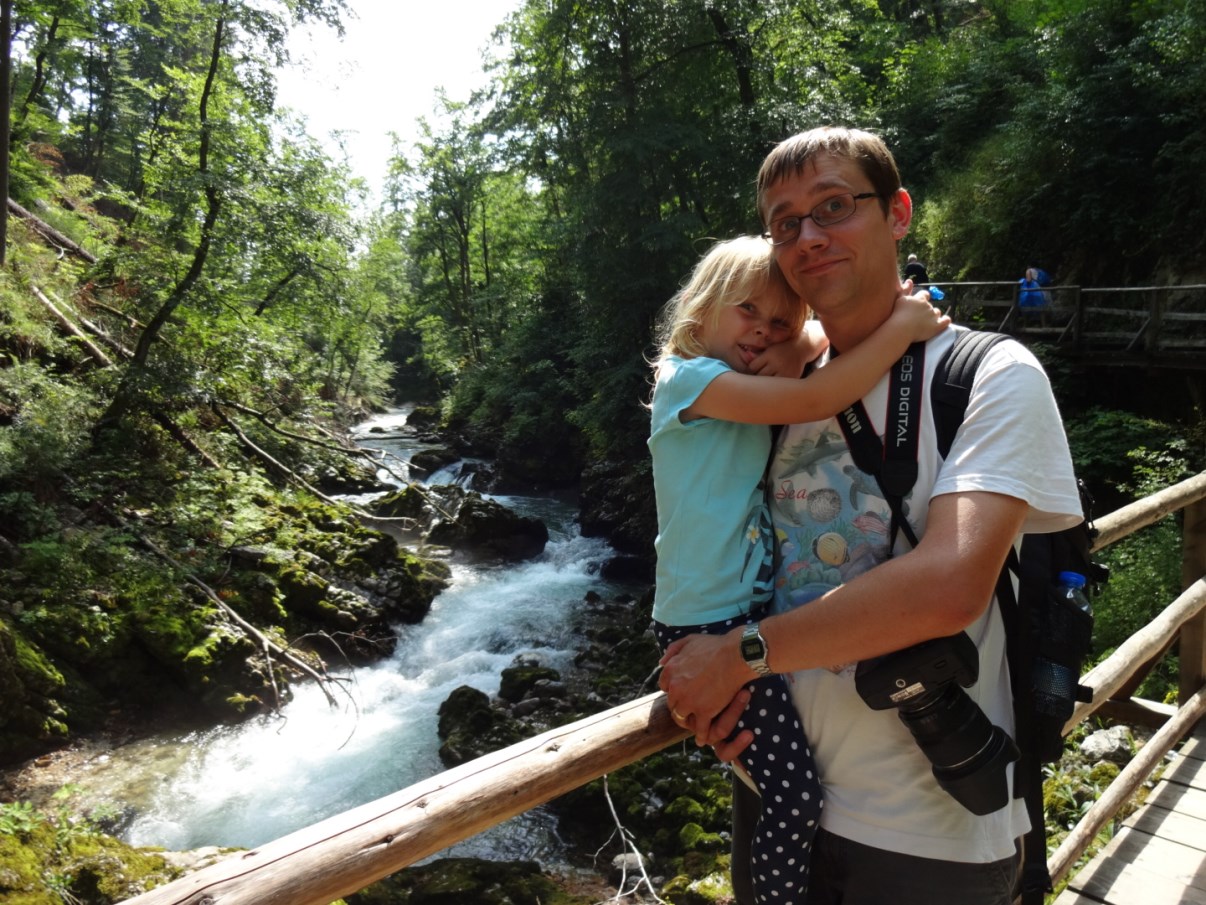 5. A superb dinner to end the day. And don't forget to enjoy the view!
After a perfect day and with the weather turning warmer and sunnier, we were so elated that we decided to cherish the moment and have dinner in one of the fine restaurants along the lake. Earlier that day we had to take shelter for some heavy showers and ended up underneath the parasols of Vila Ajda. The people here were very friendly and the food looked good, so we decided to go back here in the evening for what turned out to be an amazing dinner. The atmosphere here was laid-back yet classy, and staff members were very observant, helpful and distinguished. They immediately brought some pencils and a large colouring picture for Febe. We toasted on a great day, while Bled's Island and Castle were illuminated by the setting sun. We did find a small piece of plastic in one of our starters, but the waiter was so annoyed with that that he went to the kitchen to complain and offered us a free dessert, on the house. Pretty nice service if you ask me! Although we got a free dessert, we still had to try Bled's famous cream cake, a yellow cube of sweet delight…