The Dominican Republic was an a-typical holiday for us. We had actually planned to go to Egypt that year. A group trip, a 3 weeks exploration with a travel agency known for adventurous travels. We booked a holiday in July, but in June we received news that we were the only ones who booked the holiday and the group tour couldn't take place. They offered us the same trip, the same period, but with their Dutch partner organisation. Only: we had to pay €600 more. For the exact same trip. It was already a pricy trip, so we refused. So, a month before summer started we were left with no trip… We scouted the web a bit, and saw a very affordable package deal to the Dominican Republic. After having such a great time in Guadeloupe the year before, we didn't hesitate to explore another Carribean Island. So we booked an all-in, and set off.
When you book a package deal to the Dominican, chances are high you'll end up in Punta Cana. The white sandy beach stretches endlessly and is packed with hotels. It's that dream beach you've always seen, perfectly lined with the crystal clear waters of the Caribbean Sea.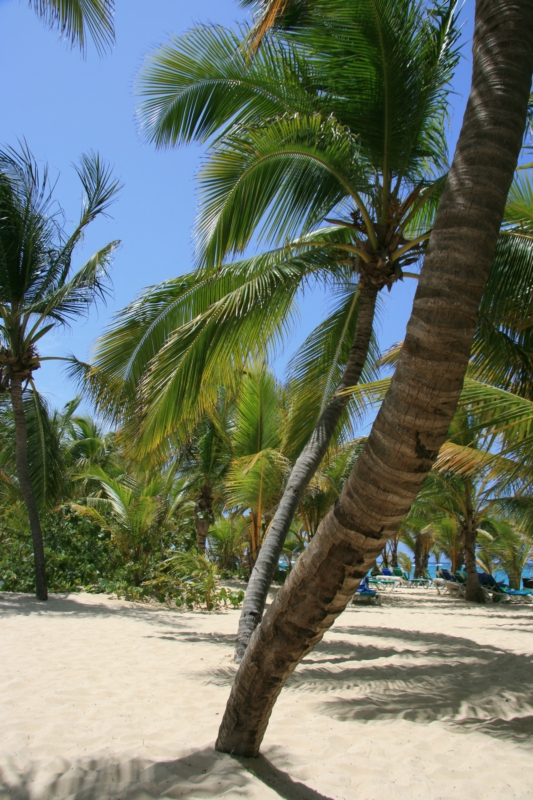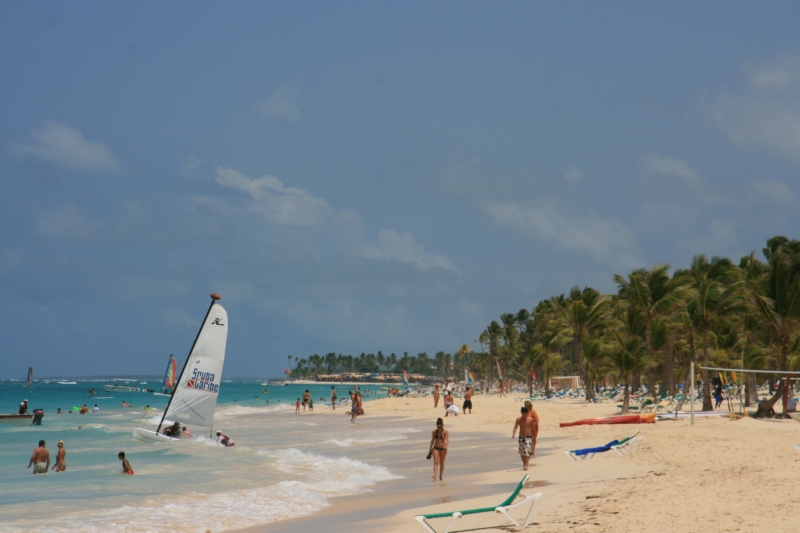 We booked a stay at Riu Taino, which is as I found out now, not there anymore. It made way for the newer Riu Palace Bavaro. Riu hotels have a great reputation when it comes to all-inclusive hotels, and it did not disappoint. We booked a stay again at a Riu hotel in Morocco as well (Riu Tikkida Palmeraie) – and that one deserves a nomination for the gigantic pool alone! Just look at the last picture of this blogpost and you'll know what I mean 🙂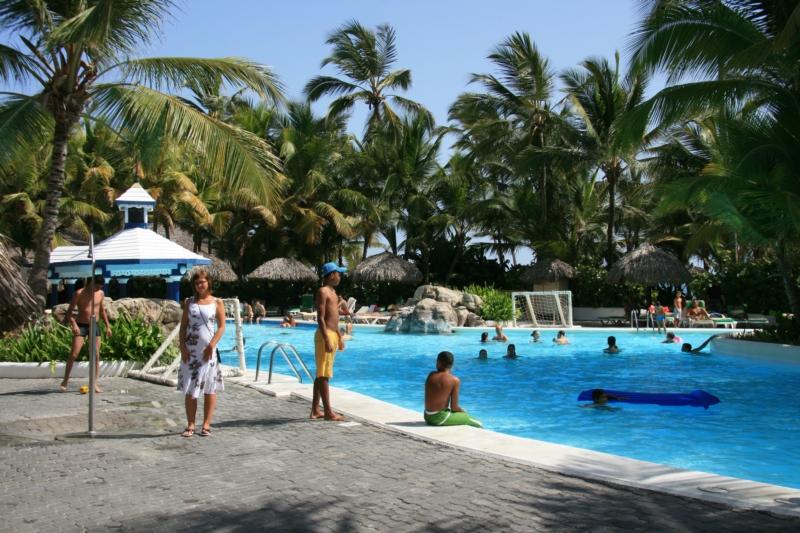 Back to the Dominican Republic though! As you can see above, the pool wasn't bad either… The new one will probably be even better 😉
We chose Punta Cana mostly because of the good deals offered. In retrospect, it's not the ideal location to book an entire stay in the Dominican. Although we truly enjoyed staying there, it is far away from almost all interesting sights. We focused on resting and snorkeling, so it was good for us. But we would've loved to explore some more. Good to know is that the beach along the Riu hotels in Punta Cana does have a small reef in front of it, so you can do some snorkeling from the beach as well.
Punta Cana will always be a special place for us, because Maarten proposed to me right on the beach, at sunset. How romantic was that? 🙂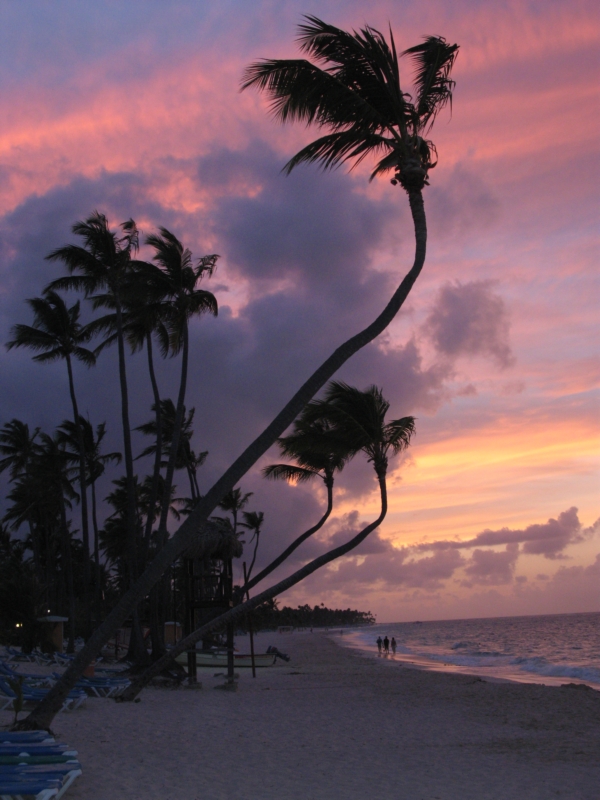 Have you ever visited the Dominican Republic? Where did you stay? Tell us about it in the comments below!